Cramain Introduces the Mark II Constant Force
Hand made and impressively finished.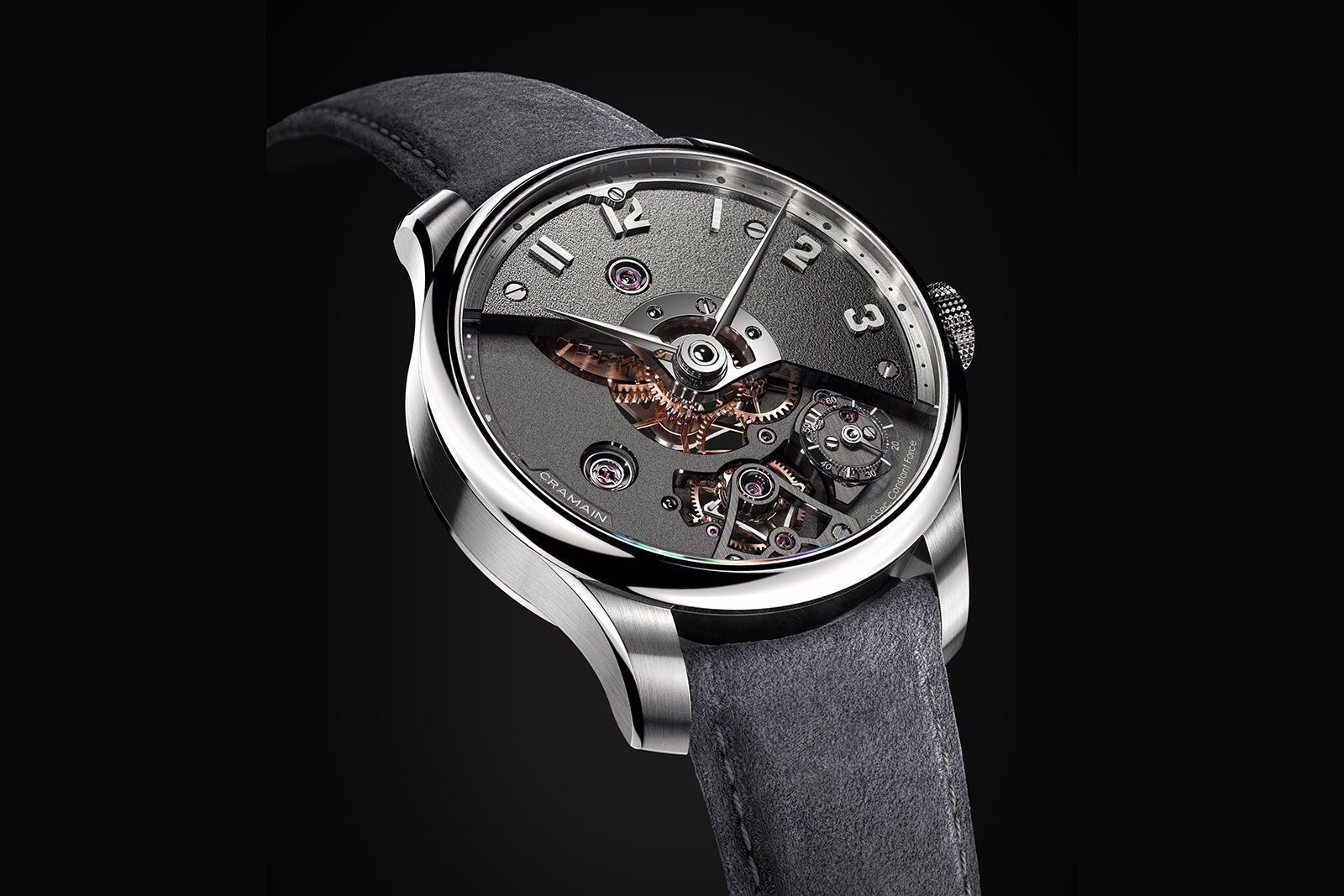 Established in 2014, Cramain recently unveiled its first wristwatch, the Mark II Constant Force. Technically the brand's second model – the Mark I was never commercialised – the Mark II is a hand-wound, time-only wristwatch equipped with a 20-second remontoir, and produced almost entirely by Kilian Leschnik, one half of the founding duo, the other being Dr Julian M. Stiels, a Swiss medical doctor with a keen interest in watches.
Just 28 years old, Mr Leschnik completed his watchmaking studies in 2016. But the German watchmaker was already working on his own wristwatch in 2014, a timepiece that evolved out of his school watch. Cramain is a means to "live his dream as a mechanical artist", says Mr Leschnik.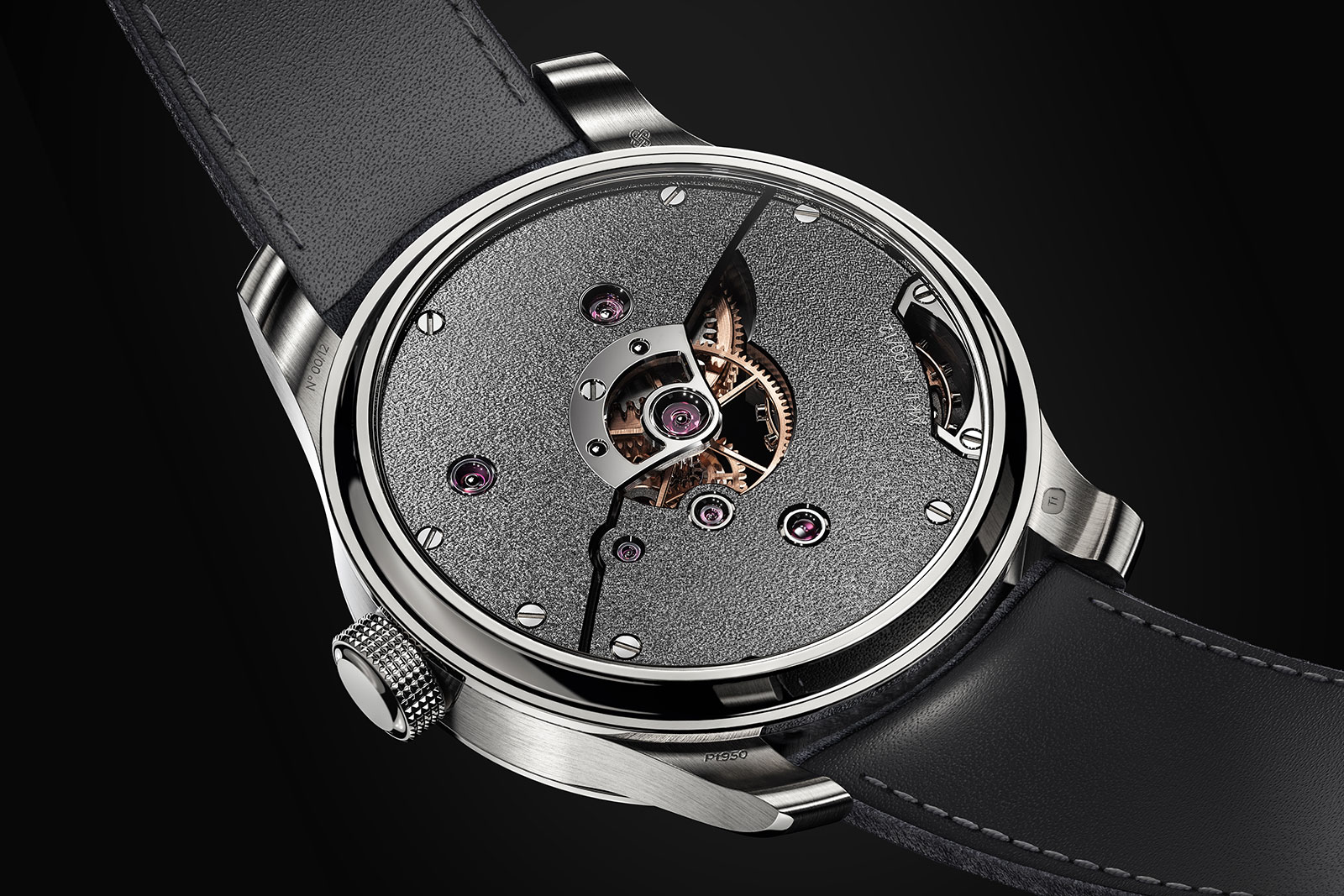 Mr Leschnik and Dr Stiels developed the Mark II together, with Dr Stiels having taught himself computer-aided design, allowing him to construct do the construction of the watch and its movement. Starting two years ago, Dr Stiels has made Cramain his full-time calling.
The pair are the sole owners of the brand, which is entirely self-funded. Part of it was made possible by prototyping work Mr Leschnik has done for various Swiss watch brands.
Initial thoughts
Impressive in both function and fabrication, the Mark II is evidently a wristwatch of extremely high quality, and one created by a watchmaker with a dedication to quality in form and finish.
The Mark II's design is a contemporary techno-mechanical style that is reminiscent of Greubel Forsey, which works in its favour given the latter's esteemed reputation for finishing.
The Mark II does cost a lot of money, with a price tag that's just shy of US$180,000 for the version in white gold. That's a lot, but fair for the complication and quality.
It is, however, higher than the norm for a young watchmaker making his debut, albeit with a watch that is more complicated and finer than the norm. As a result, the buyer of such a watch is not only buying a watch but also making a bet on the brand's vision and longevity.
Remontoir
Measuring a fairly compact 39.5 mm in diameter and 11.7 mm high, the Mark II is simple in function – showing only the hours, minutes, and seconds – but elaborated upon with a 20-second remontoir d'egalite made up of 35 parts.
Mounted on the seconds wheel and visible at six o'clock on the dial, the constant force mechanism is of Cramain's own design, but shares similarities with the remontoir invented by Robert Gafner, an instructor at the La Chaux-de-Fonds watchmaking school in the 1940s. Best known for being used by the late Derek Pratt in his tourbillons and more recently Ferdinand Berthoud in its masterful FB 2RE, the Gafner remontoir relies on a escape lever and Reuleaux triangle.
But Cramain developed upon Gafner's idea by incorporating hooked teeth on each of the points of the Reuleaux triangle in order to improve its function – which is charging and releasing three times a minute to ensure a constant flow to energy to the escapement, and thus stable timekeeping throughout the movement's running time.
Hand made
Practically the entire watch is made by Cramain, with only the springs, jewels, and sapphire crystals purchased from suppliers. In fact, Cramain states in the press release for the Mark II: "No external companies are involved in the design, construction, manufacturing or finishing process."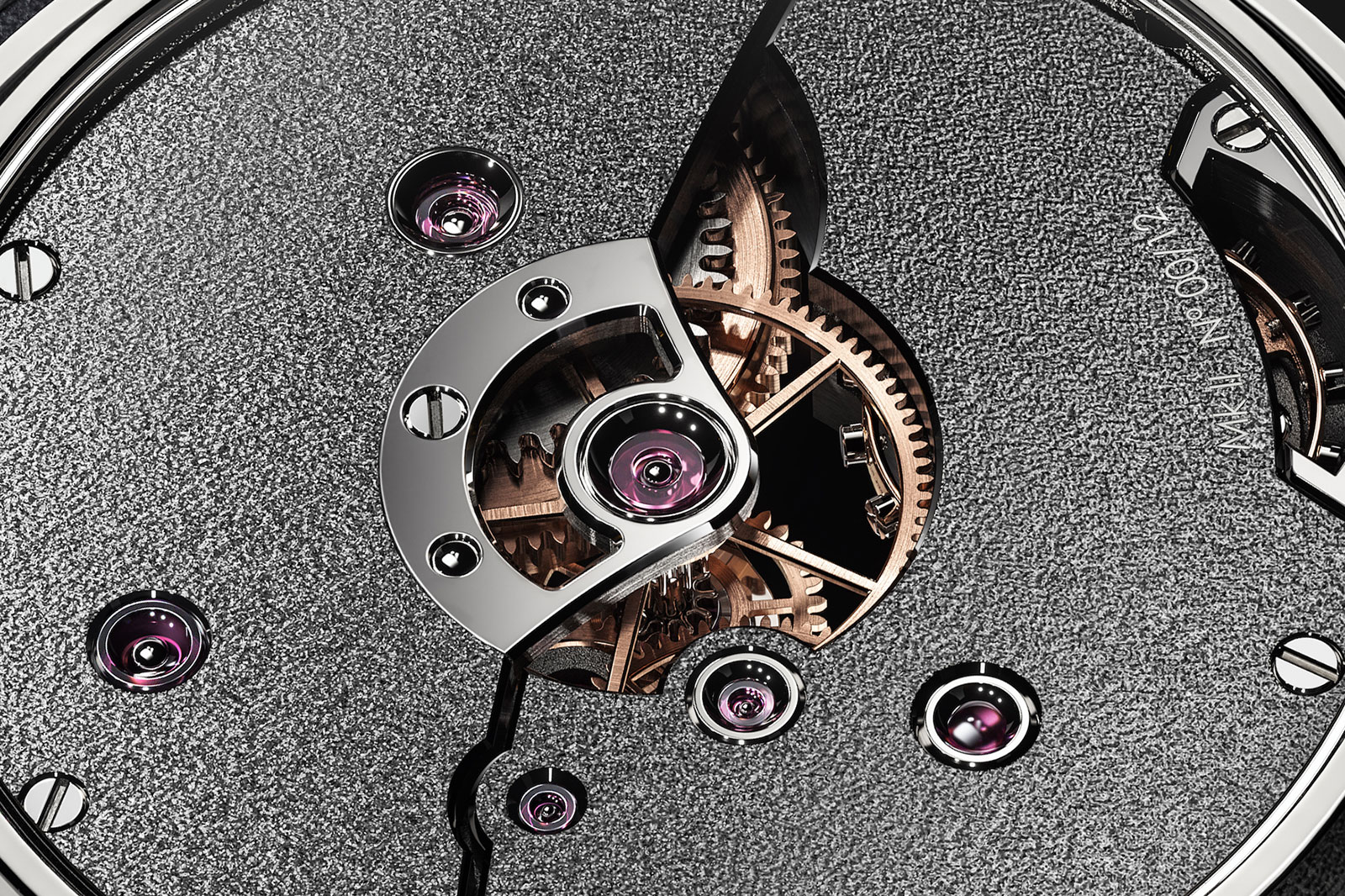 Beyond being in house, the Mark II is made up of 267 components – 235 of which are hand made the old fashioned way, which means no automated equipment.
Working from a workshop in Villingen-Schwenningen, a town in southern Germany about 90 minutes from Zurich by car – he studied watchmaking at the town's technical school, Staatliche Feintechnikschule – Mr Leschnik makes the components equipment that is operated by hand. Amongst the pieces of equipment in the workshop are Hauser jig borers and SIXIS milling machines, according to Dr Stiels.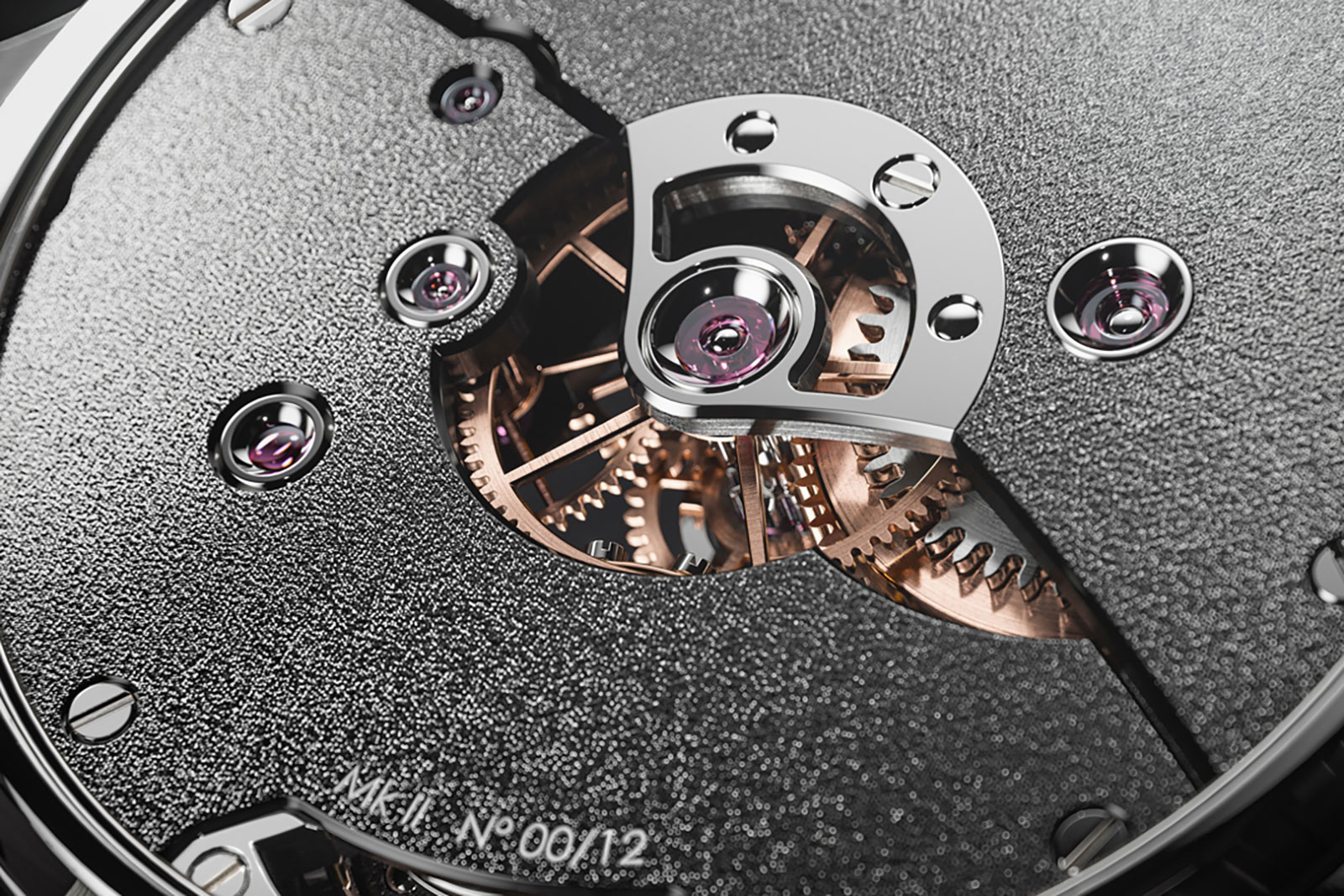 Even the applied hour numerals are hand made on a pantograph. First the feet are cut, then the shape of the numeral, and finally its bevelled edges. And then each numeral is finished by hand.
Like the production methods, the materials that make up the movement are traditional – German silver, steel, titanium, and gold – and finished by hand. According to Cramain, the movement is decorated with a near-exhaustive list of finishing techniques, including anglage, black polishing, and graining.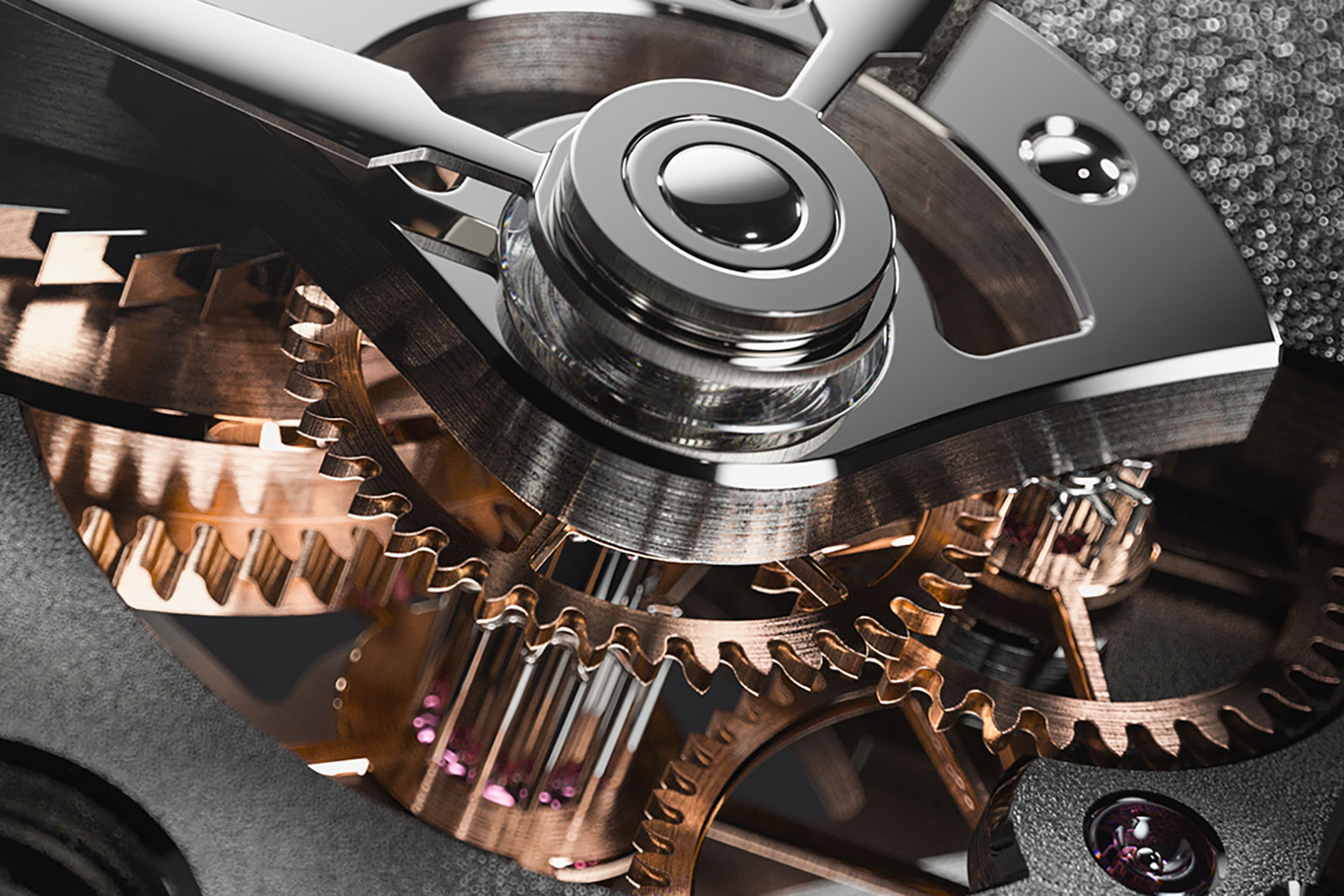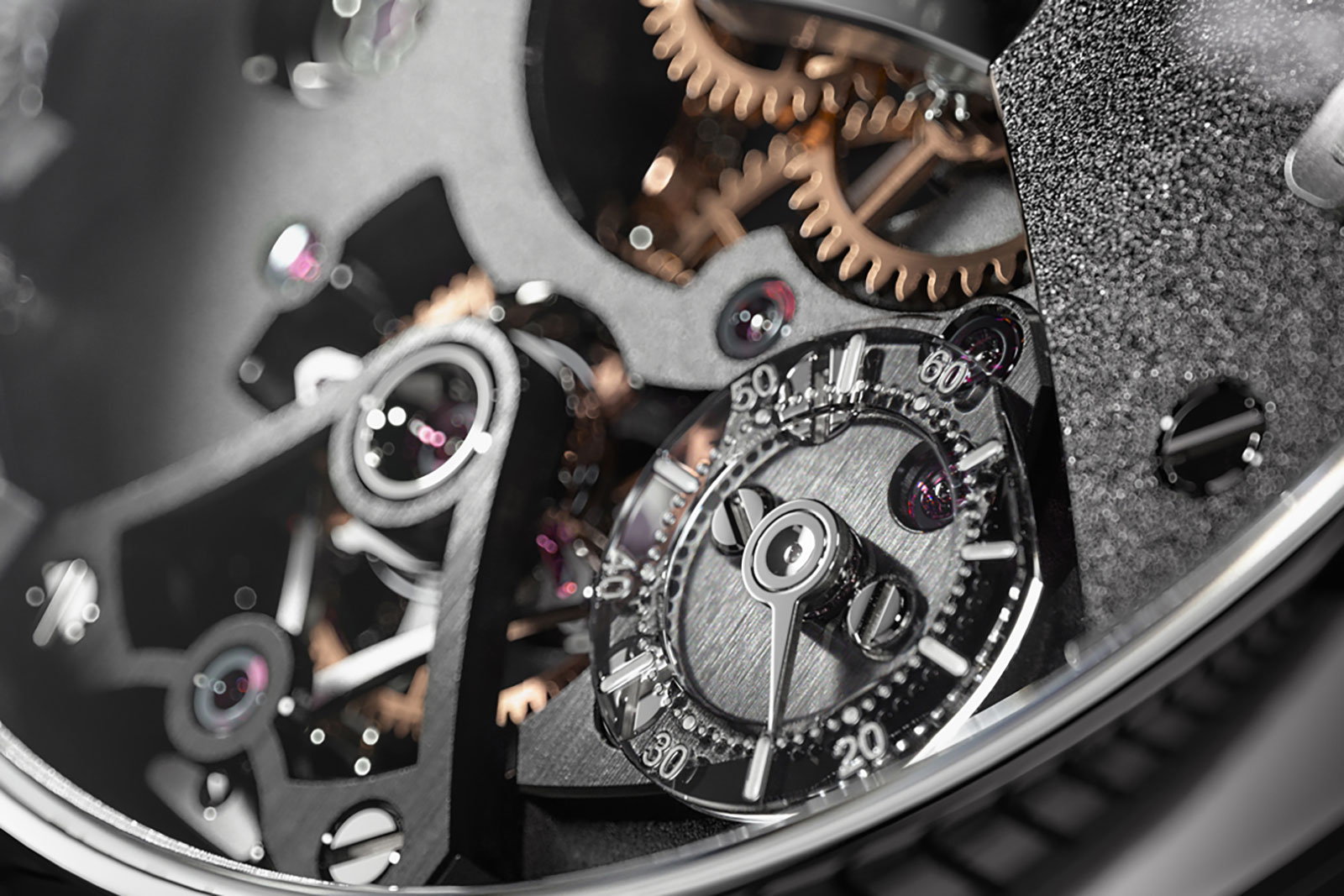 The Mark II is a limited edition of 12 watches, with the option of several case materials. Cramain has already sold the first watch, which will be finished in the second half of 2021.
---
Key facts and price
Cramain Mark II Constant Force
Diameter: 39.5 mm
Height: 11.7 mm
Material: Platinum, 18k white or gold gold, or titanium
Crystal: Sapphire
Water resistance: 30 m
Movement: Mk II CF
Functions: Hours, minutes, seconds, and 20-second remontoir
Frequency: 18,000 beats per hour (2.5 Hz)
Winding: Hand-wind
Power reserve: 60 hours
Strap: Suede with 18k white gold buckle
Limited edition: 12 pieces
Availability: Direct from Cramain, with first watch scheduled for the second half of 2021, and subsequent watches taking three to fives months to complete
Price: Titanium – CHF152,000; white gold – CHF158,000; platinum – CHF154,000
Prices exclude taxes 
For more, visit Cramain.com.
---
Updated December 31, 2020: Additional photos, as well as prices of the titanium and platinum versions, added.
Back to top.
---
You may also enjoy these.