Obituary: Sultan Qaboos of Oman, Statesman and Watch Collector
The royal "Khanjar".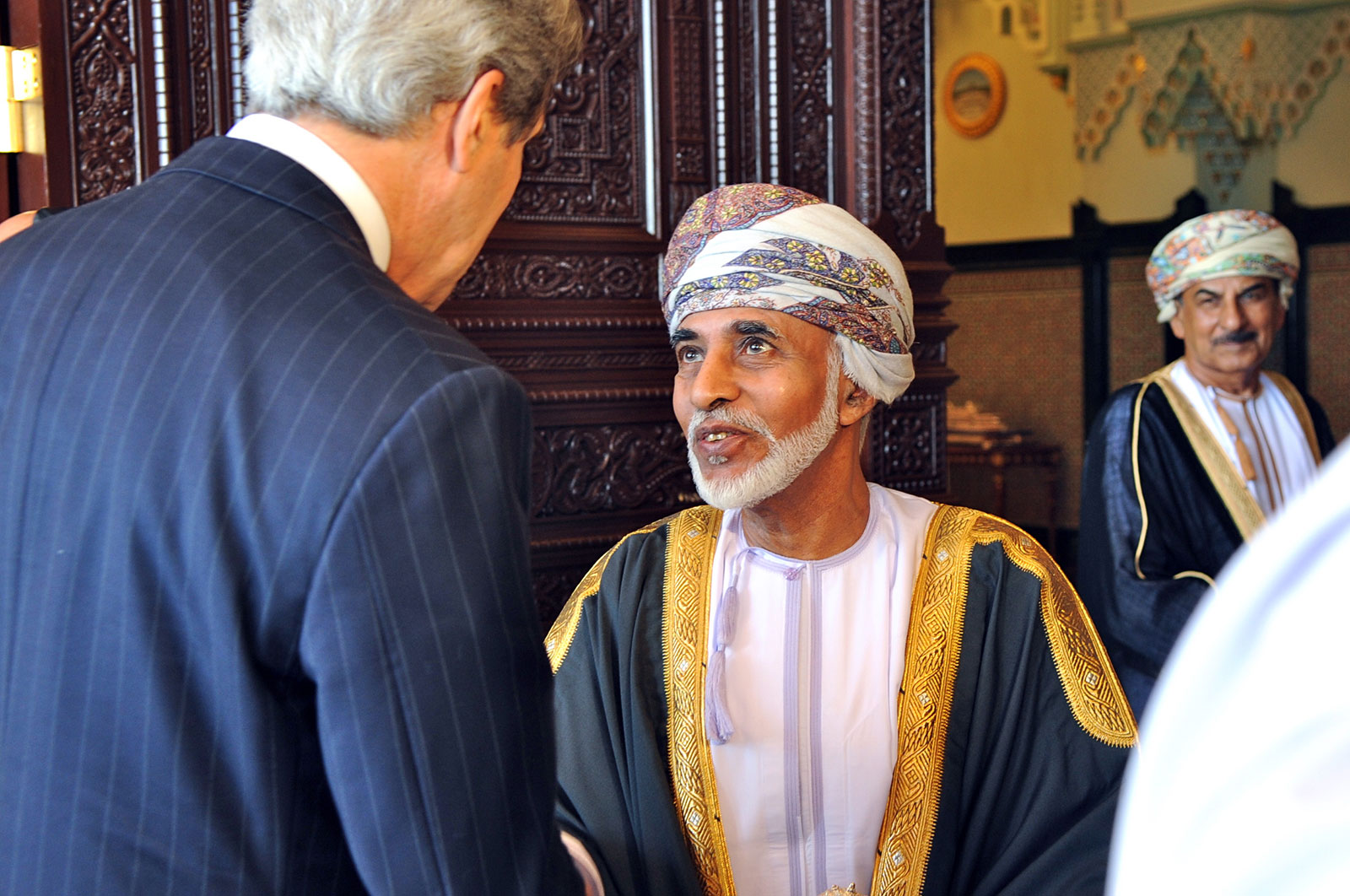 Sultan Qaboos bin Said al Said, ruler of Oman since 1970, has died at the age of 79. He had been ill with cancer for several years.
Widely respected as a statesman who deftly navigated the complexities of the Middle East while turning Oman into one of the most developed countries in the region, Qaboos was also known as a music lover who set up a royal orchestra, and a collector of cars, watches, and boats – the Oman Royal Yacht Squadron is a fleet of seven yachts, including the third and seventh longest in the world.
In horology, Qaboos built one of the world's largest watch collections, including numerous royal timepieces, clocks and watches once owned by royalty. Assembled with the help of John Asprey of the famed London luxury emporium – where Qaboos was one of the top clients for many years – his diverse collection included many important historical timepieces, including examples of the Breguet Sympathique, but also modern-day creations by Francois-Paul Journe.
But he is probably best known as being a generous gift giver, who often bestowed watches marked with the Omani national emblem, a khanjar over two crossed swords. Many were given to British military personnel who served in Oman, and some of these watches have gone on to become record-setters at auction. Last year, Phillips sold a Rolex Daytona gifted to a former captain in the Royal Yacht Squadron for 312,500 Swiss francs.
Nation builder
Having reigned for 50 years, making him the longest serving ruler in the Arab world, Qaboos took the throne at just 29. In 1964, upon return from Sandhurst, the British military academy, Qaboos was put under house arrest by his father, the ultra-conservative Sultan Said bin Taimur, who prohibited listening to the radio and wearing sunglasses.
Five years later, with the help of the British government, Qaboos deposed his father in a bloodless coup, becoming absolute ruler of a poor country. He quickly turned his attention to putting down the Communist Dhofar rebellion in the south of the country, once again with military and political support from the United Kingdom. British soldiers helped remake and modernise the Omani military, and most were handsomely rewarded, including with gifts of watches bearing the royal emblem.
Qaboos then embarked on turning tiny Oman, a country of 4.8 million people, into one of the most developed countries in the Gulf, and now one of the region's top tourist destinations. The nation's oil and gas reserves were instrumental in making it wealthy, though the kingdom still faced protests in 2011 during the Arab Spring.
And a mediator
Despite being an absolute monarch, as well as minister of defence, finance and military chief, amongst other titles, the Sultan was widely popular and respected. The 2011 protests were mild in comparison to the turmoil in neighbouring states, and largely about social issues rather than Qaboos' rule.
And they were short-lived, lasting just over two months, quickly coming to an end after Qaboos fired numerous government officials, decreed the creation of thousands of new jobs, as well as promising salary increases.
Over the decades, Qaboos also managed the delicate feat of keeping Oman neutral amidst the region's many conflicts. That allowed him to become an influential peace broker, and in 2013 he hosted talks between the United States and Iran that led to the 2015 nuclear deal framework.
Qaboos was married briefly to a cousin in the 1970s, but had no children. It is unknown who will succeed him, though three cousins of the Sultan have been named as possible successors in news reports.
According to Omani succession law, a royal council will select the next ruler, but if it is unable to make a decision, then the council will open a sealed envelope containing a letter bearing the name of Qaboo's successor, written by the late Sultan himself.
Sources: Al-Jazeera and The New York Times
---
Back to top.
---
You may also enjoy these.

The actor who plays Iron Man tells some entertaining stories while explaining his timepiece collection to GQ magazine.

Sepp Blatter misses his timepieces.

Custom coated in matte black.