Humism Introduces the Philosophies and Helios
Affordable kinetic art for the wrist.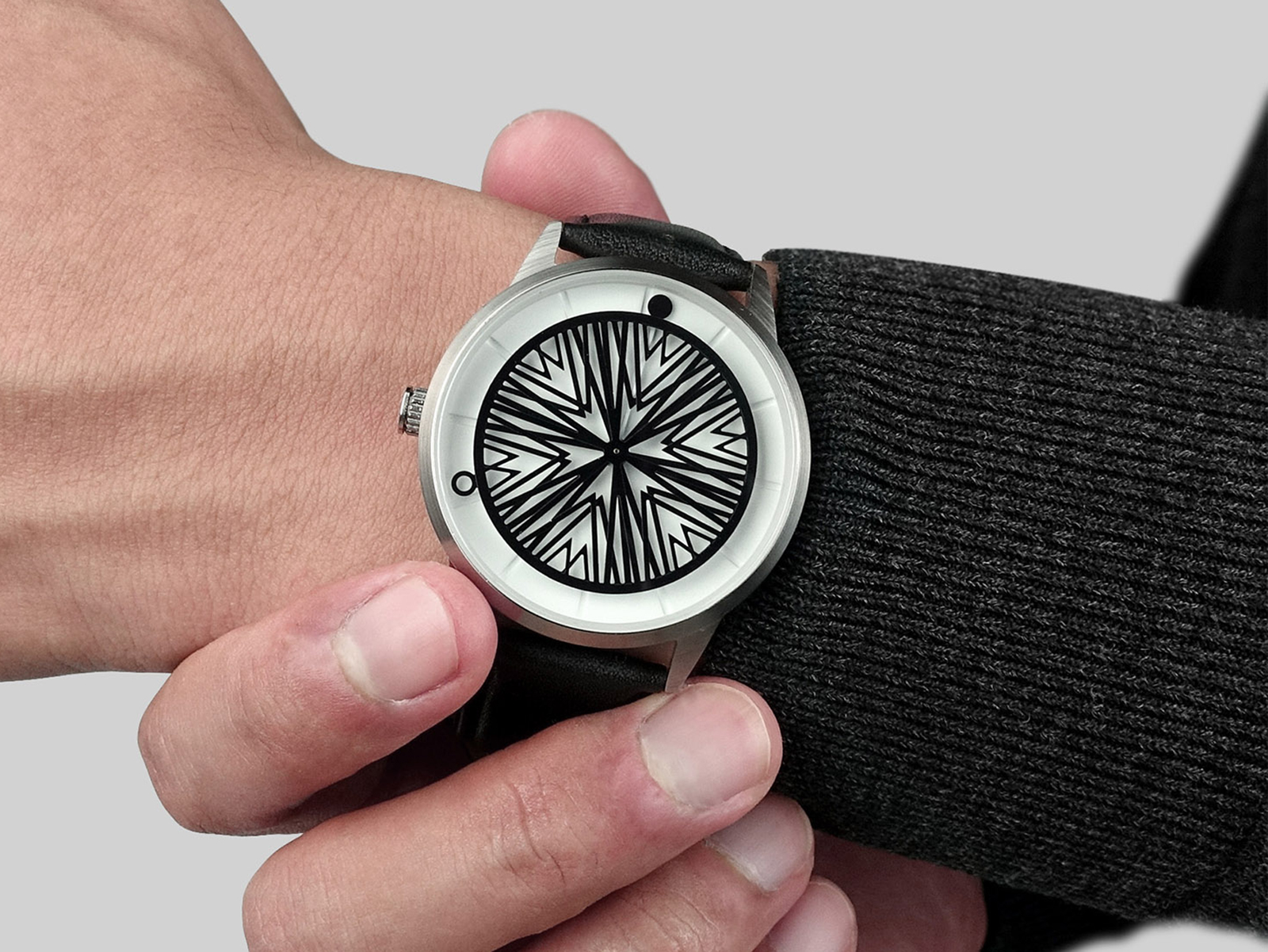 After a successful launch of its debut collection in 2018, Singapore-based microbrand Humism has just debuted its next line-up, the Philosophies (II) and Helios collection, once again on the crowdfunding platform Kickstarter. The watches are a sure thing: at the time of writing, the watches have been fully funded, with the amount raised more than eights times its fundraising goal.
As with its first range of watches, the latest timepieces from Humism feature the same lyrical time display, with both the hours, minutes, and seconds indicated by overlapping wheels that create an unfolding pattern as the time passes.
Black and yellow
The limited edition Helios takes two watches from last year's line-up – the Dasein and the Eudaimonia – and dresses them in black and yellow. According to Humism, the largest number of backers last year chose this colour combination, out of nearly 50 choices.
While the livery has changed, the time-telling mechanics stay the same. At the very top, the seconds wheel is in constant movement, providing the primary animation of the dial.
The hours and minutes are indicated by spheres on the edge of the dial, each attached to another wheel. The quicker rotation of the seconds wheel, superimposed on the slower minutes creates an optical illusion reminiscent of a kaleidoscope.
Both have steel cases coated in black diamond-like carbon (DLC). The Helios Dasein is limited to 290 pieces, while the Helios Eudaimonia is limited to 190 examples.
Mesmerising monochrome
The pair of Philosophies (II) watches retain the brand's original monochromatic look, with spinning black wheels in contrast against a white dial.
The Kato motif employs concentric circles, mimicking the bloom of a flower, while the Rhizome's is characterised by sharp, angular lines. Both discs on the Rhizome are of the exact design, allowing for an interesting interaction as they briefly cross each other.
And a few upgrades
Humism also revealed the new range of timepieces have been improved over the inaugural collection. Firstly, the robust automatic Seiko NH35A movement inside is now regulated to within 15 seconds a day, an improvement over the stock  -20/+40 seconds. And the movements have been fitted with rotors laser-engraved with a geometric pattern that echoes the dial.
Key facts
Diameter: 39.0mm
Height: 11.4mm
Material: Stainless steel (with black DLC coating for the Helios)
Movement: Seiko (SII) NH35A
Functions: Hours, minutes, seconds
Winding: Automatic
Frequency: 21,600bph, or 3Hz
Power reserve: 41 hours
Pricing and availability
The watches are available for order here. Bundle prices start from US$268 for one watch, and US$546 for two. The watches will be delivered in November.
As with its first campaign, Humism will still be donating 5% of its sales to a charity, this time partnering with Mercy Relief, an independent disaster relief agency based in Singapore that responds to disasters around Asia.
---
Back to top.
---
You may also enjoy these.