Auction Watch: The Unique, 1940 Vacheron Constantin "Don Pancho" Minute Repeater
Backed by impressive scholarship.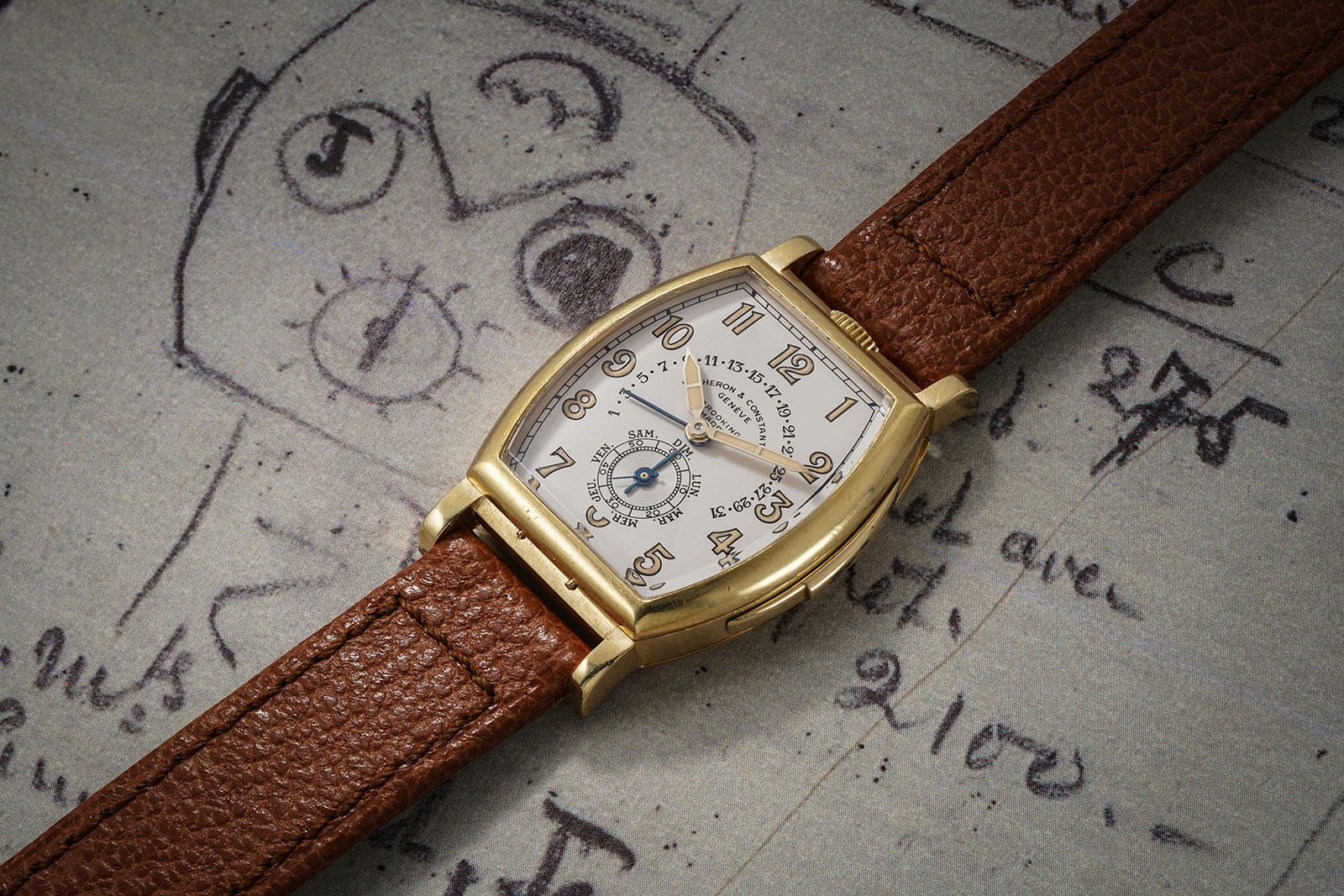 While the George Daniels Grand Complication pocket watch will be the undisputed top lot in terms of contemporary watchmaking at Phillips' upcoming Geneva auction, the highlight in terms of vintage watches is a unique Vacheron Constantin minute repeating wristwatch boosted by impeccable provenance, an intriguing backstory, as well as surprisingly voluminous historical records.
Delivered in 1940 and then forgotten for decades, the Vacheron Constantin was one-off wristwatch produced for a Spanish mining millionaire Francisco Martinez Llano, who apparently went by the nickname "Don Pancho". He made his fortune in Chile, which like other Latin American countries at the time was enjoying a natural resources boom. The period minted plenty of watch-loving millionaires like Llano, explaining the prominence of retailers like Gondola & Labouriau and Serpico y Laino amongst vintage watches of the era.
Llano ordered this special Vacheron Constantin in 1935 via Brooking, a Madrid jeweller that was founded by an Englishman and lasted almost a century until it went under in the aftermath of the 2008 financial crisis. His one-off repeater is essentially the early 20th century equivalent of the modern day custom watches produced at the Les Cabinotiers department of Vacheron Constantin – this is one striking example – and Llano akin to the predominantly East Asian millionaire clients of today.
Officially named the ref. 3620, the watch was an unusual commission – a tonneau-shaped case with the crown 12 o'clock, a minute repeating mechanism with low-pitched chimes activated by a slide on the right of the case, plus the day of the week and date on a retrograde scale.
The ebauche, or movement blank, was supplied by Paul Nicole, a now forgotten specialist that once supplied major houses in Switzerland, while the calendar mechanism was the work of the more famous Victorin Piguet. And the dial was made by Stern Freres, the dial maker once owned by the Stern family that now owns Patek Philippe.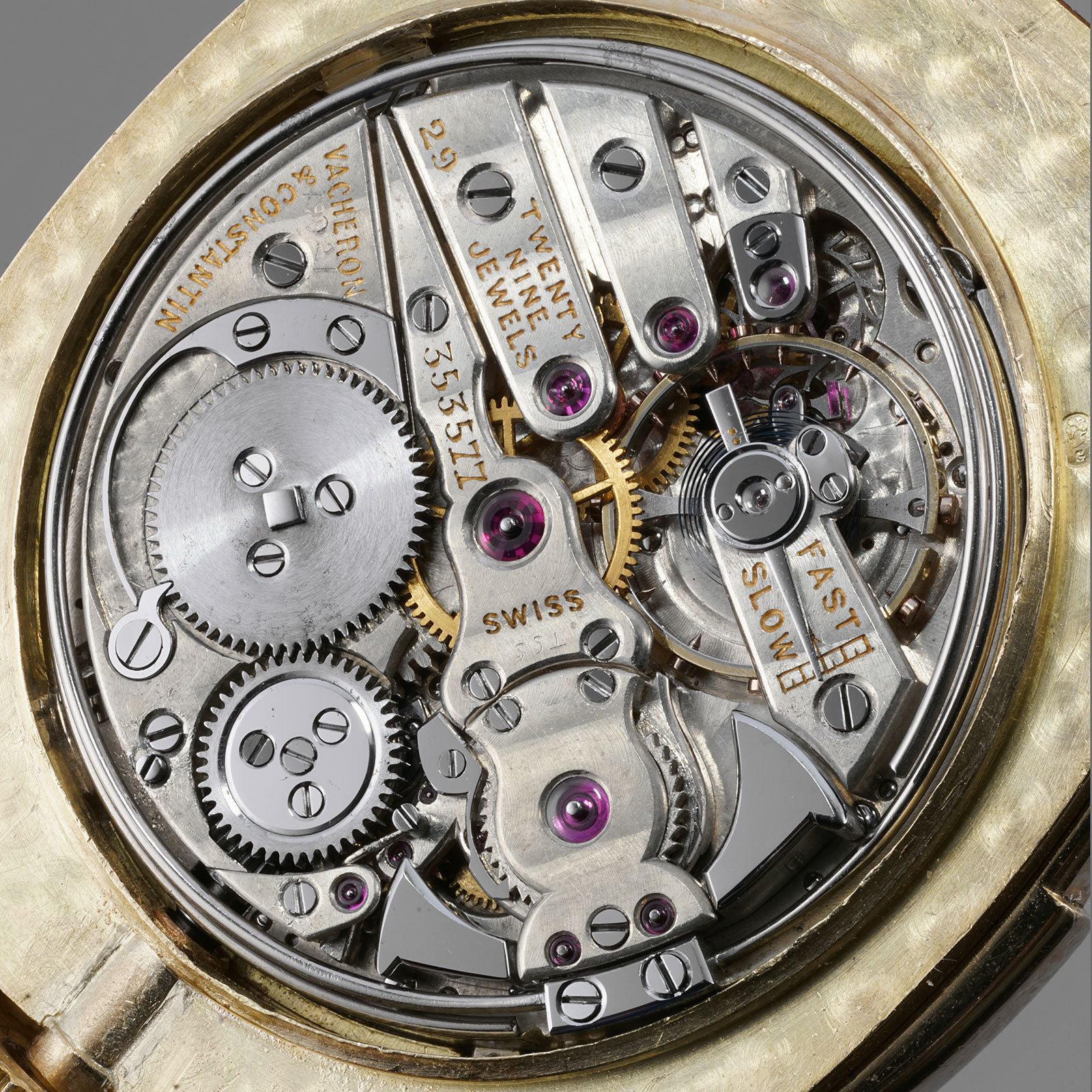 After Llano passed away, his family socked the watch away and forgot about it. The only trace left of the watch was a black and white photo in Vacheron Constanatin's archives, which was reproduced in L'univers De Vacheron Constantin, a book published in 1992.
Barn found
Eventually the watch was rediscovered and the Llano's descendants decided to offer it for sale, which is when the sympathetic restoration and detective work began.
The watch was returned to Vacheron Constantin, where the movement was cleaned and repaired with period original components as far as possible, and the case left untouched, leaving it worn but original.
More unusually, a brand new dial was created – as it happens Vacheron Constantin co-owns dial maker Les Cadraniers de Genève – as an exact replica of the original, albeit with Super-Luminova instead of radium for the luminous paint. To be clear, the new dial is not a redial, as the original dial is untouched and included with the watch.
While masterful restoration of valuable vintage watches is common, significant historical records are harder to come by. The "Don Pancho" minute repeater, however, is accompanied by copious duplicates of historical documents.
To start with, Vacheron Constantin's Heritage Department, headed by the inimitable Christian Selmoni, managed to uncover various documents related to the watch, including the initial sketches for the design as well as the original Brooking letter from 1935 detailing Llano's order.
Equally impressive are the original dial designs from Stern Freres, which were obtained from Dr Crott Consulting, founded by Dr Helmut Crott, who is best known for establishing the eponymous auction house that he sold in 1993.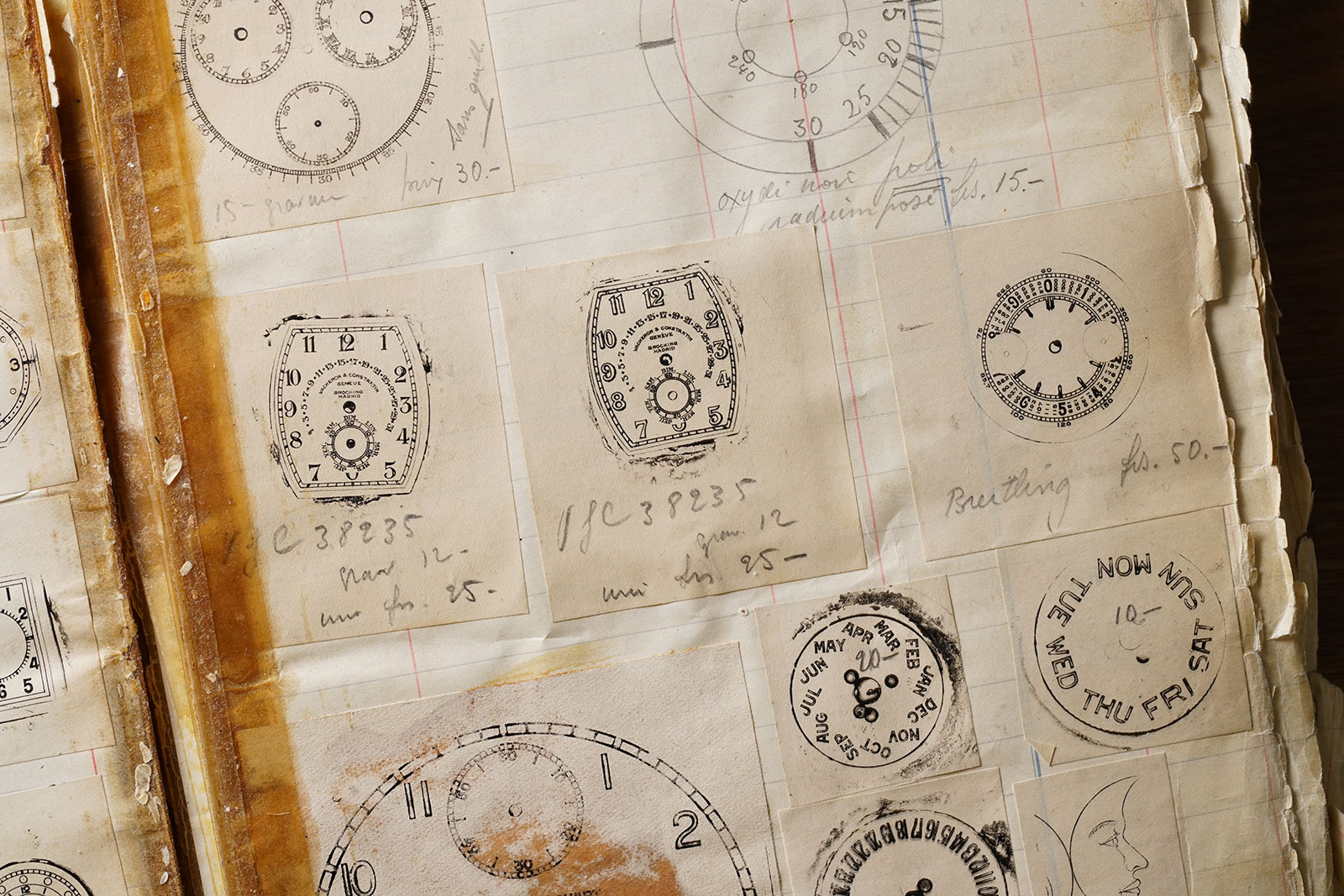 The Stern Freres archives illustrate the two dials produced for the watch, one with luminous markings that was installed in the watch, and another with printed markings that is now lost, which is a shame because it would have probably aged better than the radium dial.
Why one dial was picked over the other has been lost to time, but eight decades ago a dial with freshly painted, greenish radium would have no doubt looked a lot more striking than a conventional dial with printed numbers, more like the sort of watch a mining tycoon would wear. It was perhaps the equivalent of choosing a red and white NTPT case for a Richard Mille, instead of one in dull, sandblasted titanium.
The watch and its importance
I examined the watch at Phillips' Hong Kong preview a few weeks ago, and it is intriguing, although smallish. It's only 28m wide and 42mm long, but the tonneau-shaped case gives it more presence than a similarly sized round watch.
The modern dial is an oddity, because it is obviously newer than the case. That being said, if I owned such a watch, it would be more reassuring to have the robust new dial installed.
And the repeating mechanism strikes low tones, as per Llano's specifications over 80 years ago, so they lack the clarity and lightness of conventional repeater chimes. One wonders why Llano required such a discreet strike when he was obviously a man who liked something different.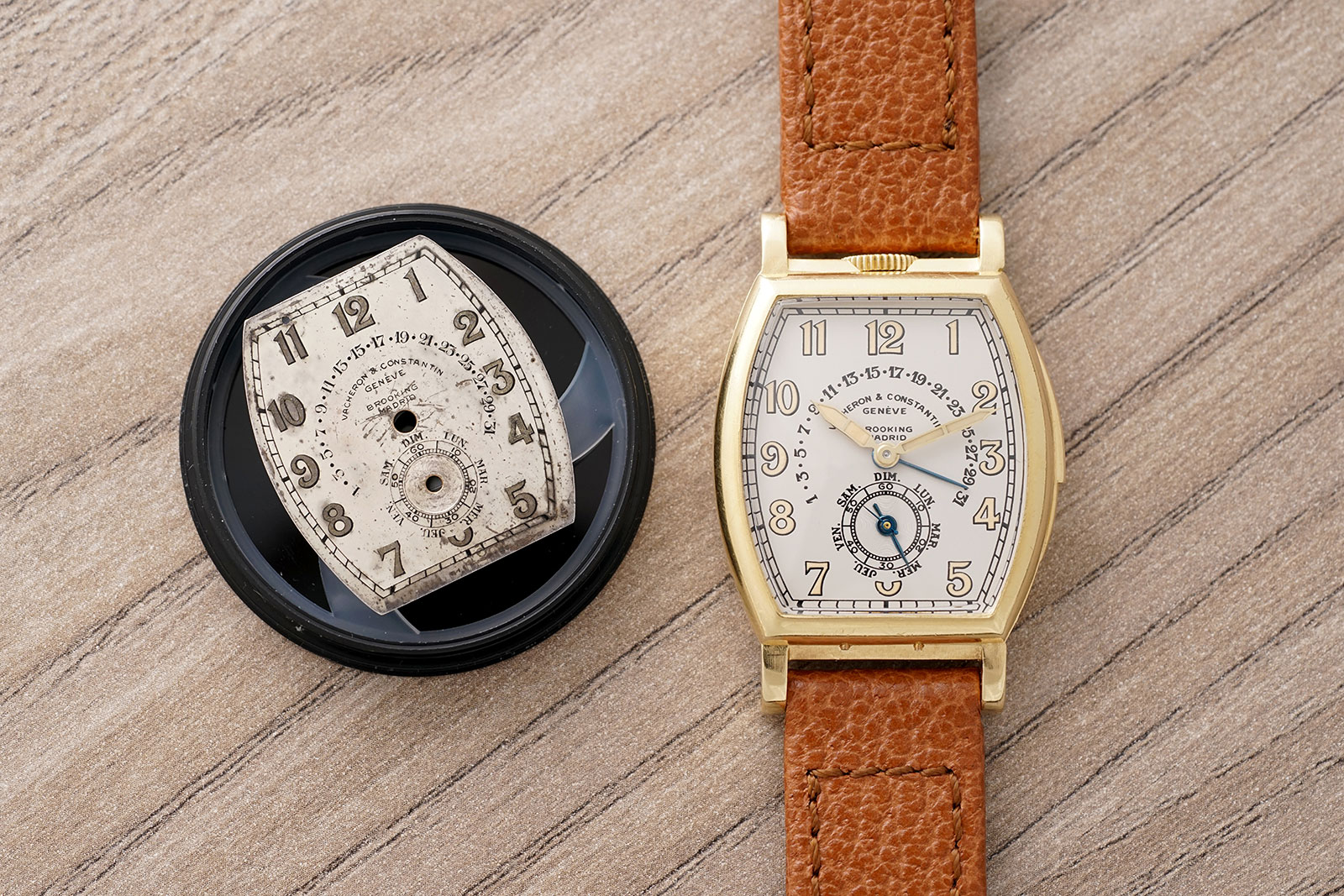 Be that as it may, the "Don Pancho" is historically important, being only one of three wristwatches combining a minute repeater and calendar produced before the 1940s.
The others are the James Schulz grand complication of 1930 (Schulz was an American watchmaker who built it using Swiss components, including a Victorin Piguet movement), and the other a 1939 Patek Philippe minute repeater with perpetual calendar that's now in the company's museum.
Consequently, the "Don Pancho" is much like other early, complicated wristwatches. Produced when wristwatches were still a novelty, such timepieces lack the finesse of later creations, particularly those of the mid 20th century, while also being diminutive by today's standards.
But such wristwatches are historically significant and consequently often staggeringly valuable – the Patek Philippe of 1939 mentioned above sold for 2.1m Swiss francs in 1996, while the Schulz sold for 1.3m francs a decade later. They appeal to a narrow segment of collectors, those who value historical importance and technical quality, a category that includes museums.
The Vacheron Constantin "Don Pancho" has an estimate of 400,000-800,000 Swiss francs. It's lot 109 in Phillips' upcoming Geneva auction that will take place on May 11 and 12, 2019. You'll find the full catalogue here.
---
Back to top.
---
You may also enjoy these.