Introducing the Next Big Thing in Chinese Watchmaking
Qin Gan and his classical creations.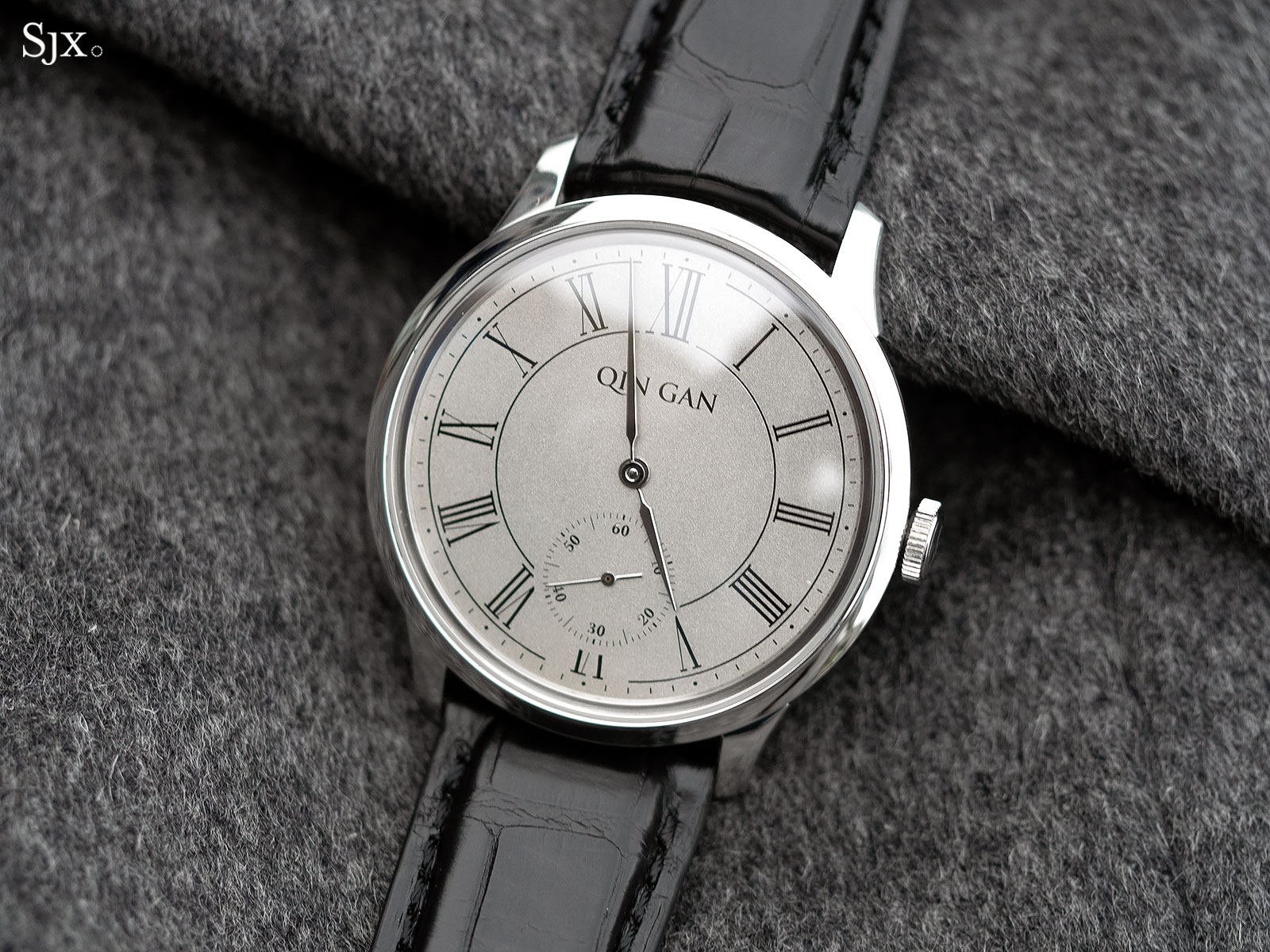 Qin Gan (秦干) is a Chinese watchmaker who, despite being 50-years old, is fairly early in his career as an independent. But despite his recent start, Mr Qin has already understood the necessary ingredients for success.
Good watches are difficult to produce, according to Mr Qin, because they require art, design and technology in equal measure.
But in order to sell a watch, no matter how good it is, continues Mr Qin the watch has to be marketed well, with an emphasis on the art, specifically movement finishing and design, rather than technology, as that has greater appeal for watch collectors.
With that in mind, Mr Qin recently revealed the Pastorale, a wristwatch that marks his international debut, and one that might make him a star amongst his peers.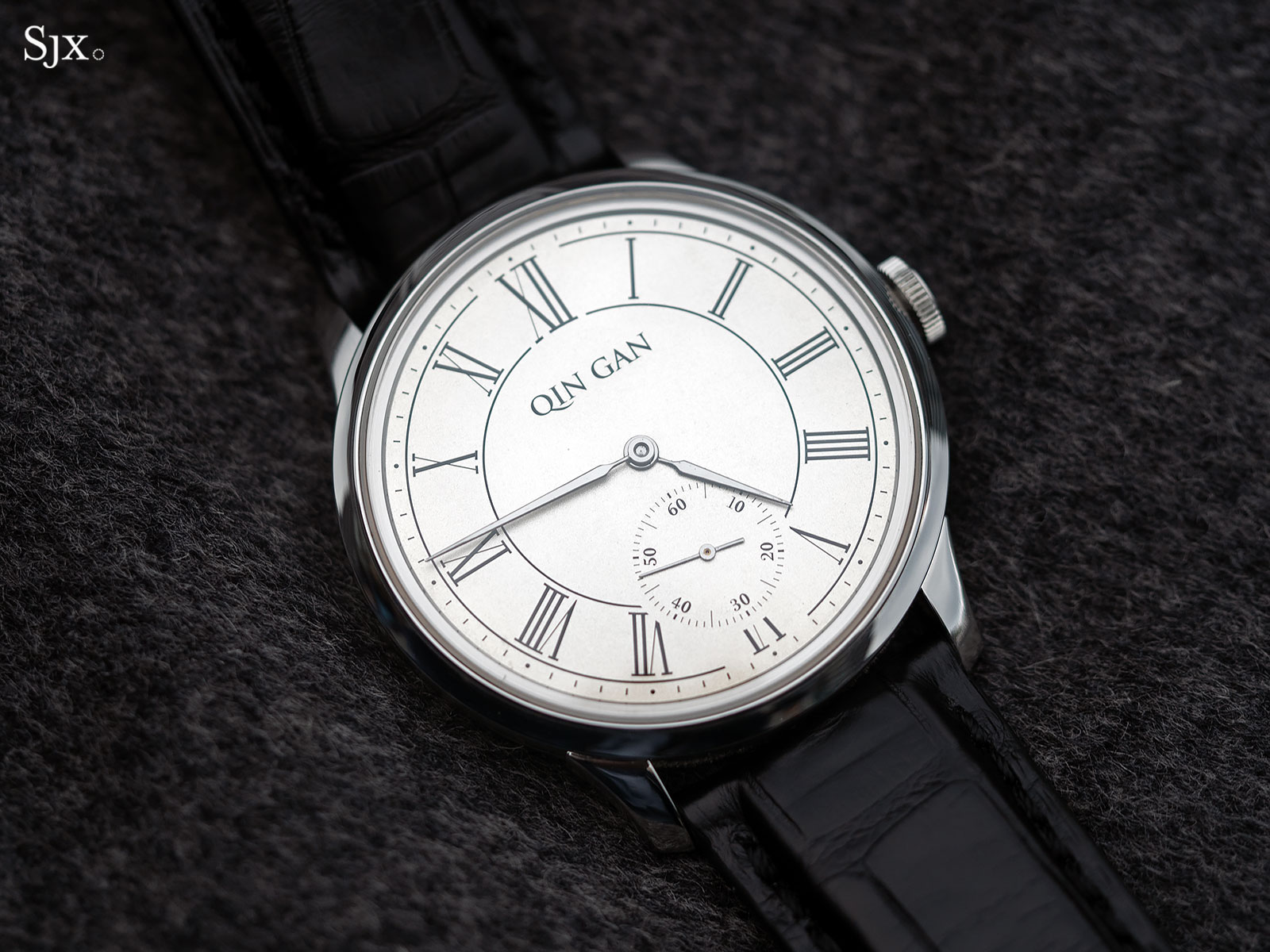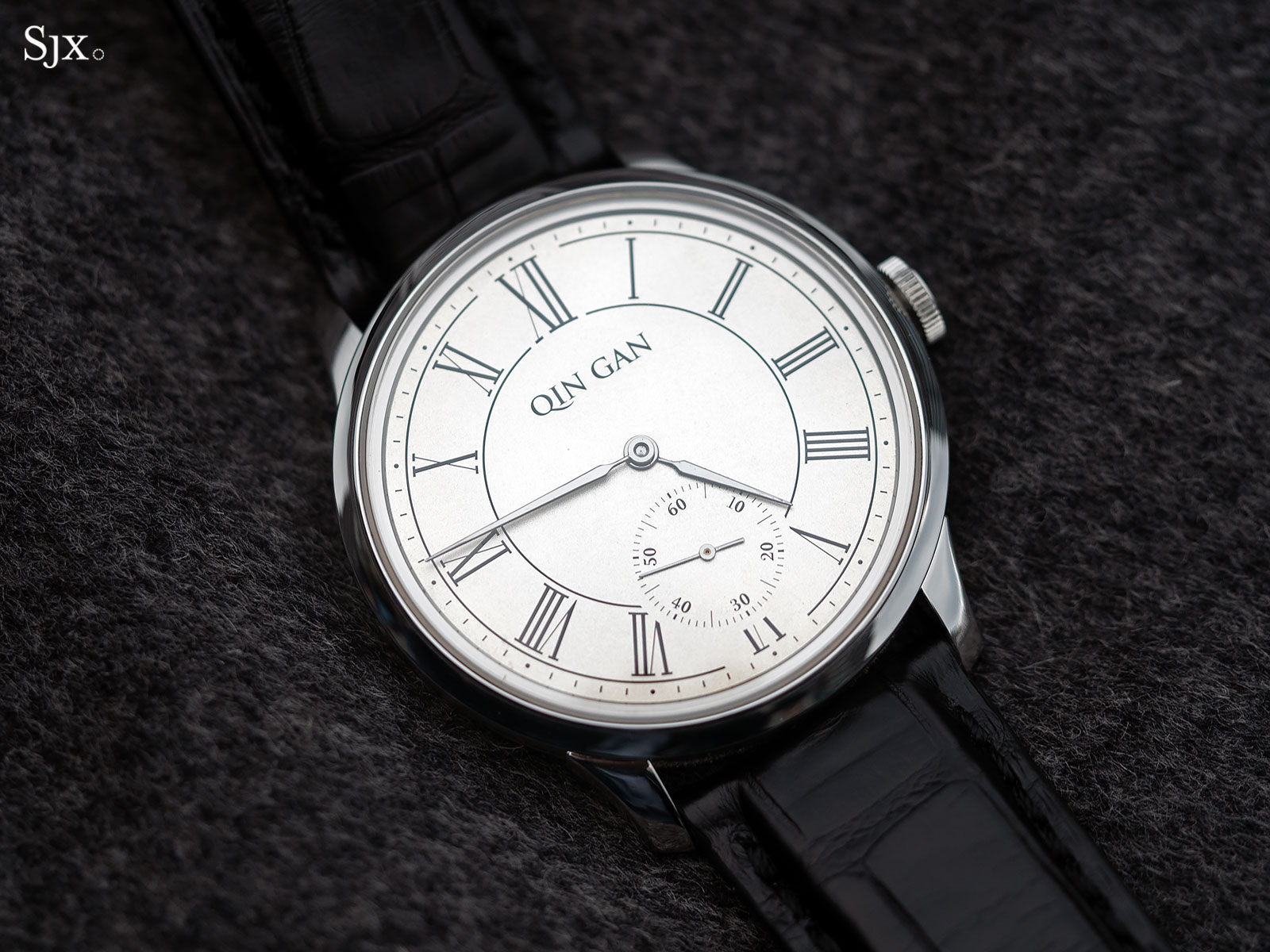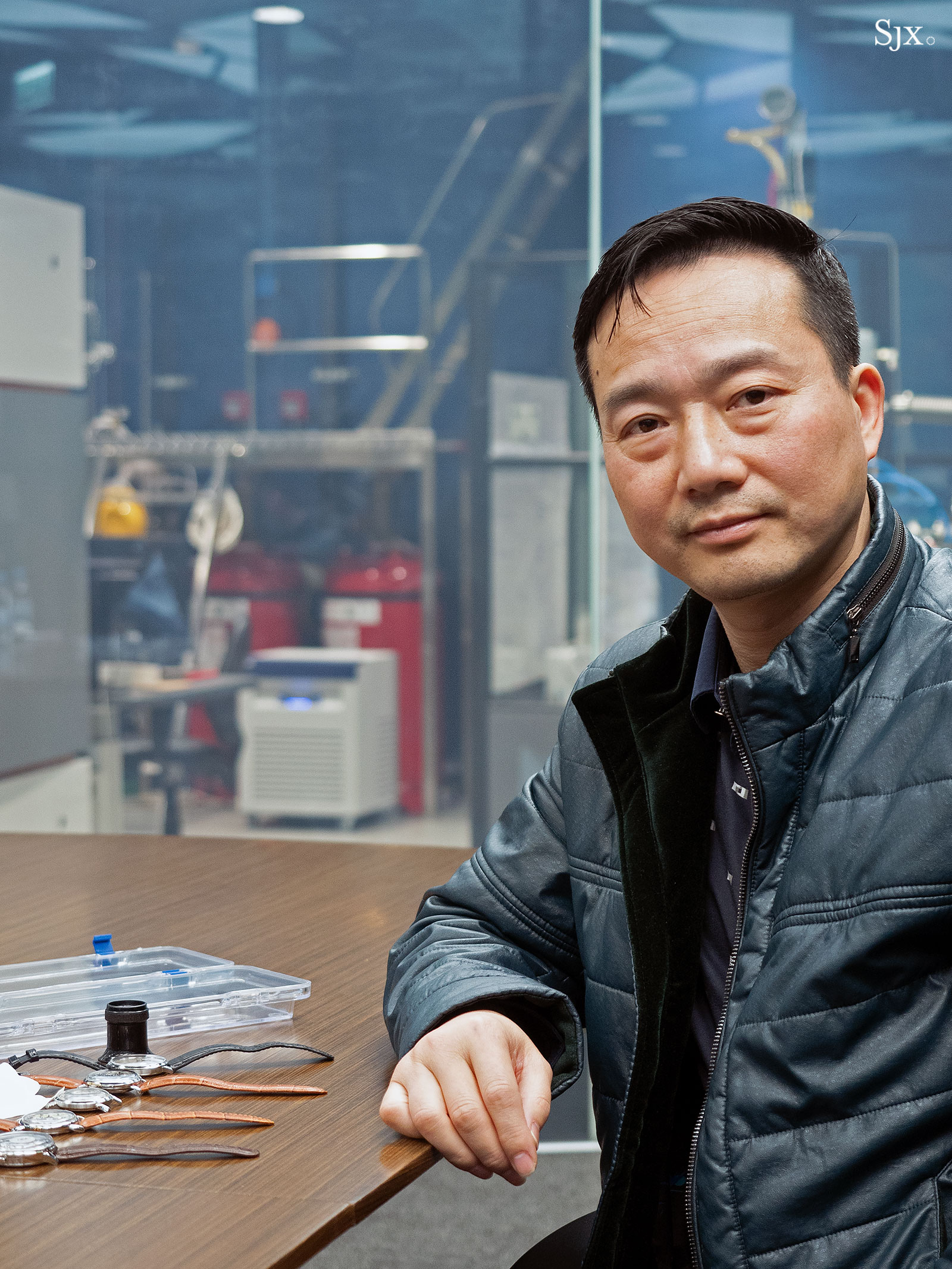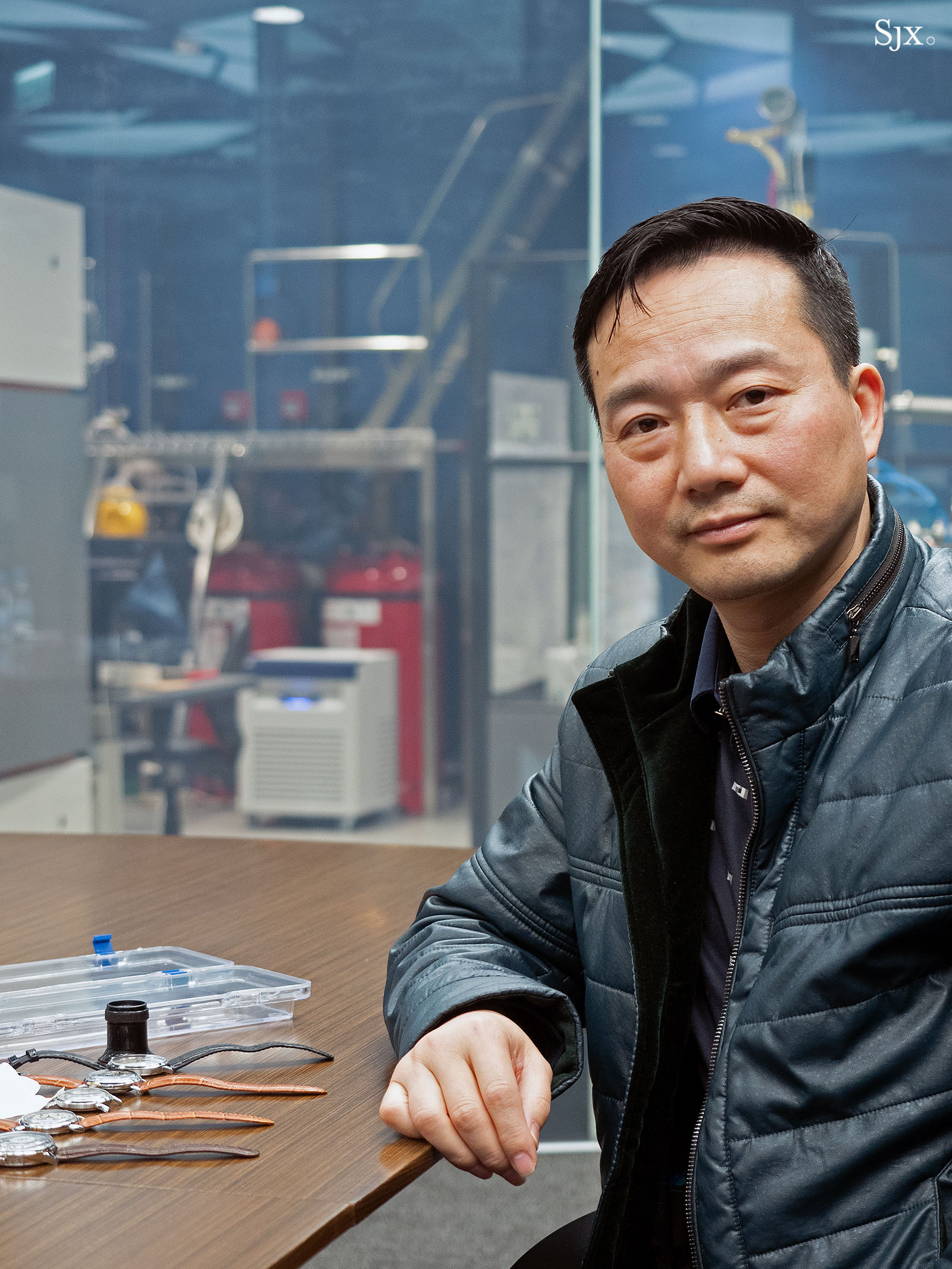 Imperial timekeeping, once upon a time
Although Chinese independent watchmakers like Mr Qin are a fairly new phenomenon, China has long been a powerful influence in the watch industry.
The country has long been a voracious consumer of watches and clocks, starting in the 17thcentury during the late Ming Dynasty when a Jesuit missionary brought the first Western timepieces into the Middle Kingdom.
That reached a peak during the Qing Dynasty, particularly under the Kangxi (1661-1722) and Qianlong Emperors (1735-1796). Today the Hall of Clocks and Watches in the Forbidden City contains hundreds of timepieces formerly in the imperial collections.
The demand for timepieces led Chinese craftsmen to learn the skills needed to maintain and repair imported clocks and watches, but that then developed into an industry producing Western-style watches and clocks centred in cities like Guangzhou.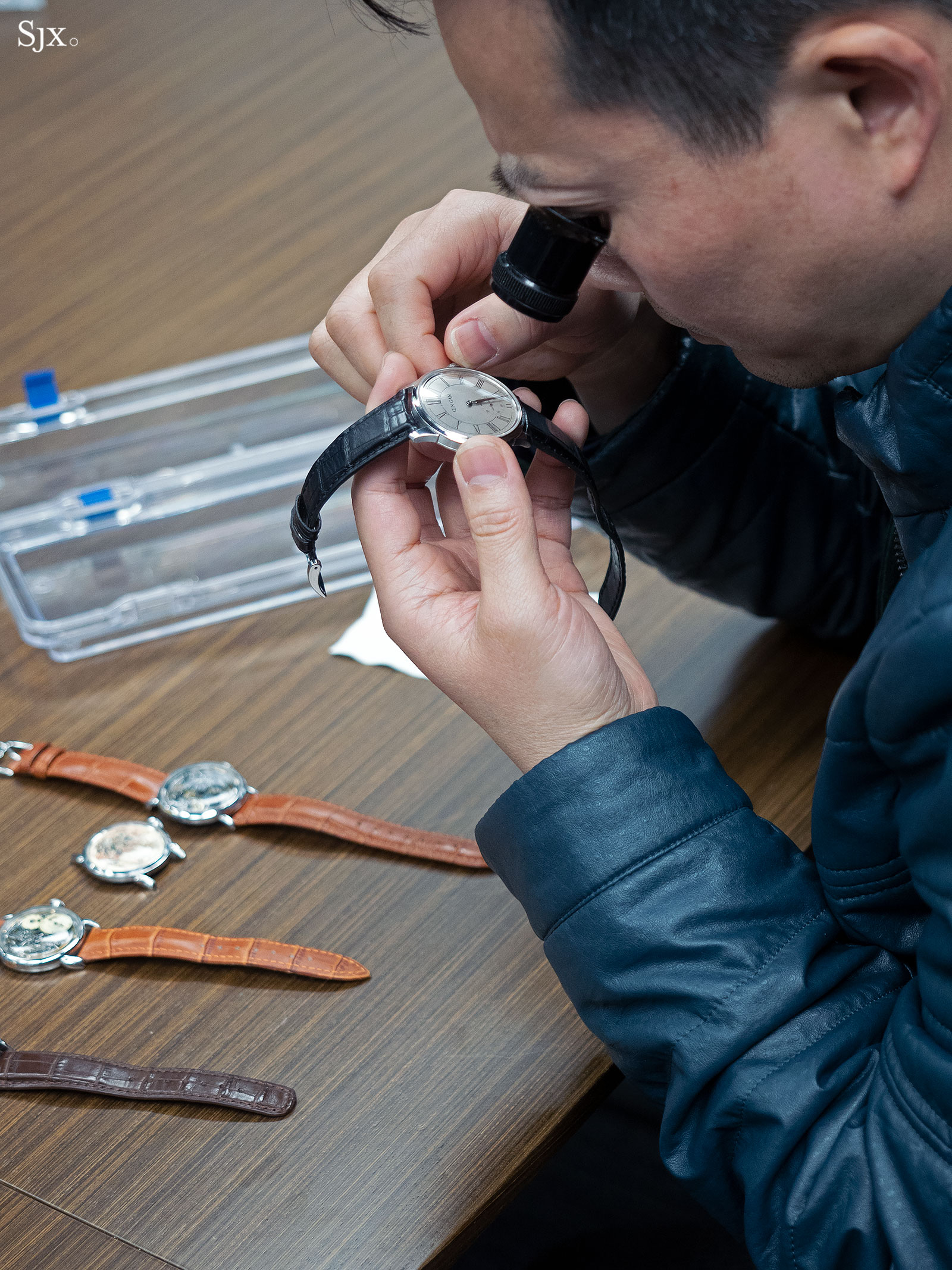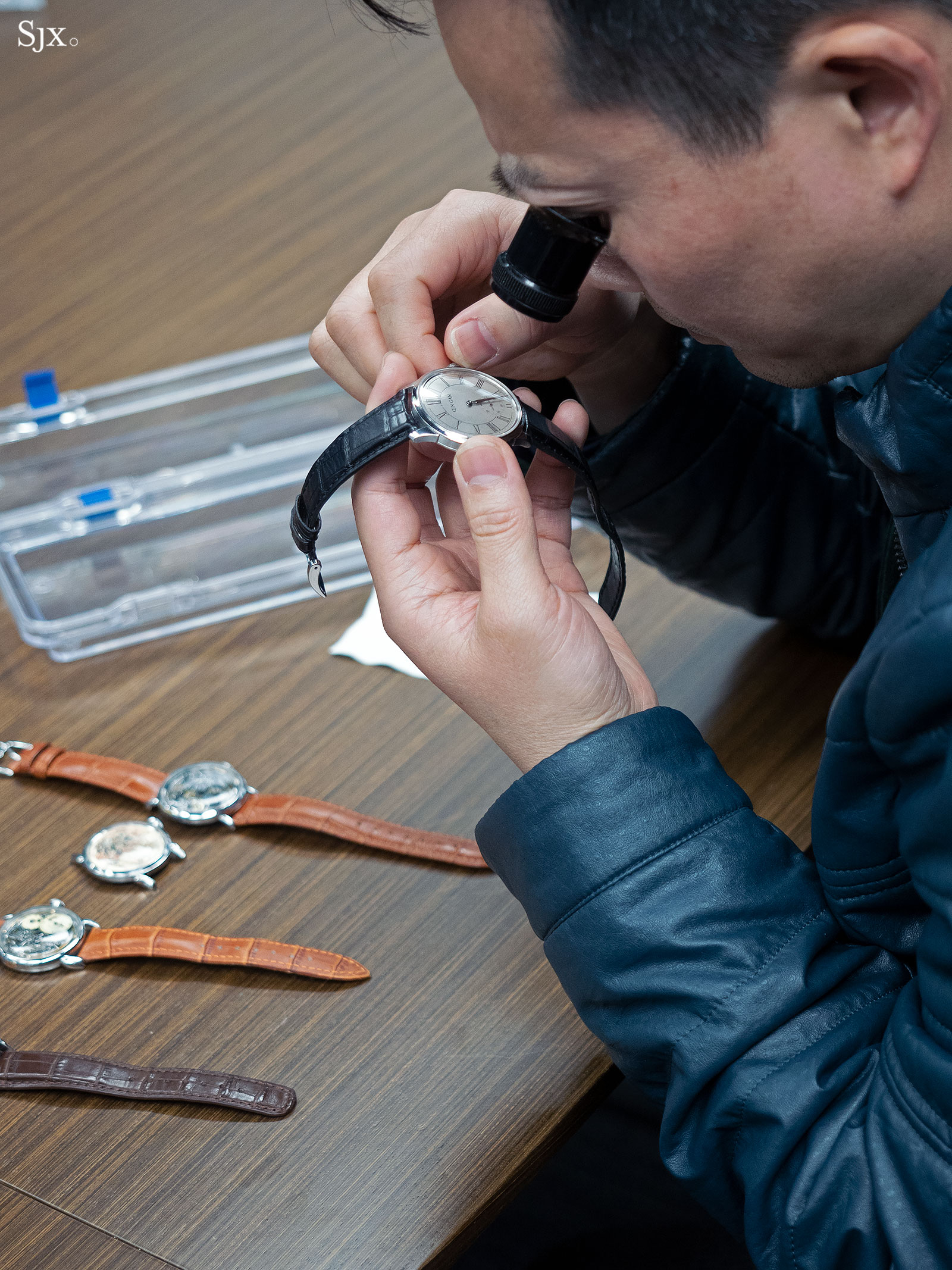 But the Cultural Revolution led to a pause in artisanal and fine watchmaking in China, although state-owned watchmakers like the Beijing Watch Factory continued making large numbers of basic timepieces.
In the last decade or so independent watchmaking in China started to develop in earnest. The works of Chinese independent watchmakers to date are diverse, and often quirky. For a collector who is familiar only with Western watchmaking, the styling of these watches can be difficult to understand.
Mr Qin is acutely conscious of that. He declares that his timepieces, starting with the Pastorale, will be designed with "international taste" in mind.
The origins of a watchmaker
Mr Qin was born in 1969 in Chongqing, a city in southwest China that's the third biggest in the country. He grew up with watchmaking in his blood; his father owned a watch- and clock-repair shop in the city.
When Mr Qin was a boy, he was tasked with keeping watch over the workshop after hours, and he would sleep inside the locked store. According to Mr Qin, those nights spent in the store were the initial spark that led him to become a watchmaker, although it was almost not to be.
Because Mr Qin grew up during the depths of the Quartz Crisis in the 1970s, when most believed the mechanical watch would soon go extinct, his father advised him to learn another trade.
Although Mr Qin learnt the skills of watchmaking from his father, he looked elsewhere to make a living. Mr Qin trained as an artist and spent several years as a graphic designer at an advertising agency.
But even while working as a designer, Mr Qin was tinkering with watches and eventually completed his first watch in 2014, which featured a small mechanical dragonfly automaton that flaps its wings upon activation.
Then as many independent watchmakers have done before him, he then joined an auction house as a watch repairer. Mr Qin spent two years at Poly Auction, an auctioneer owned by a Chinese conglomerate that is also a defence contractor and real estate developer. Poly is now the third largest auction house in the world, after better known Western rivals Sotheby's and Christie's.
Mr Qin completed his second ever watch, an hourstriker, in 2017, the year he left Poly to strike out on his own. Several watches followed soon after, including a few decorated with miniature paintings executed like traditional Chinese ink works.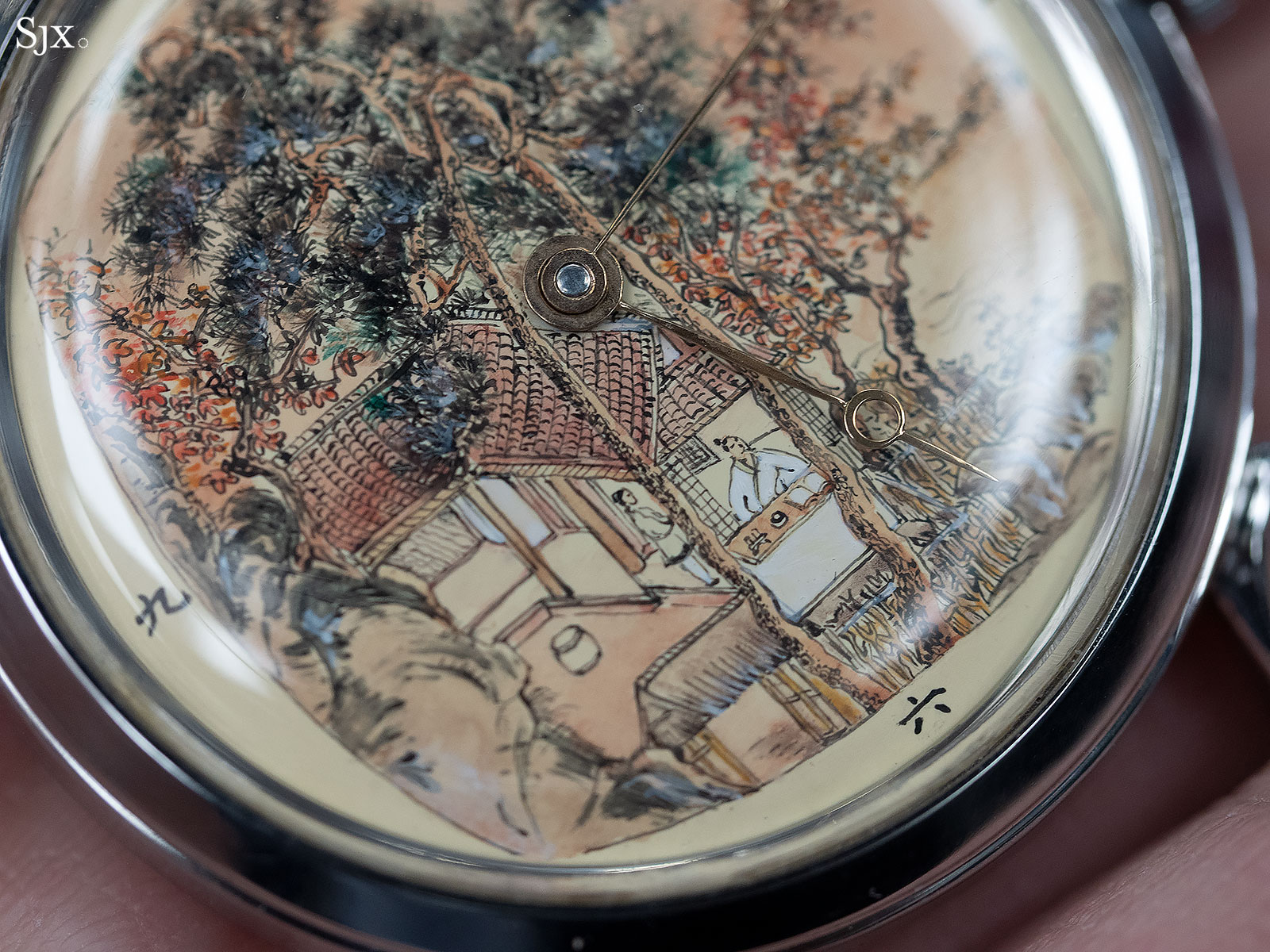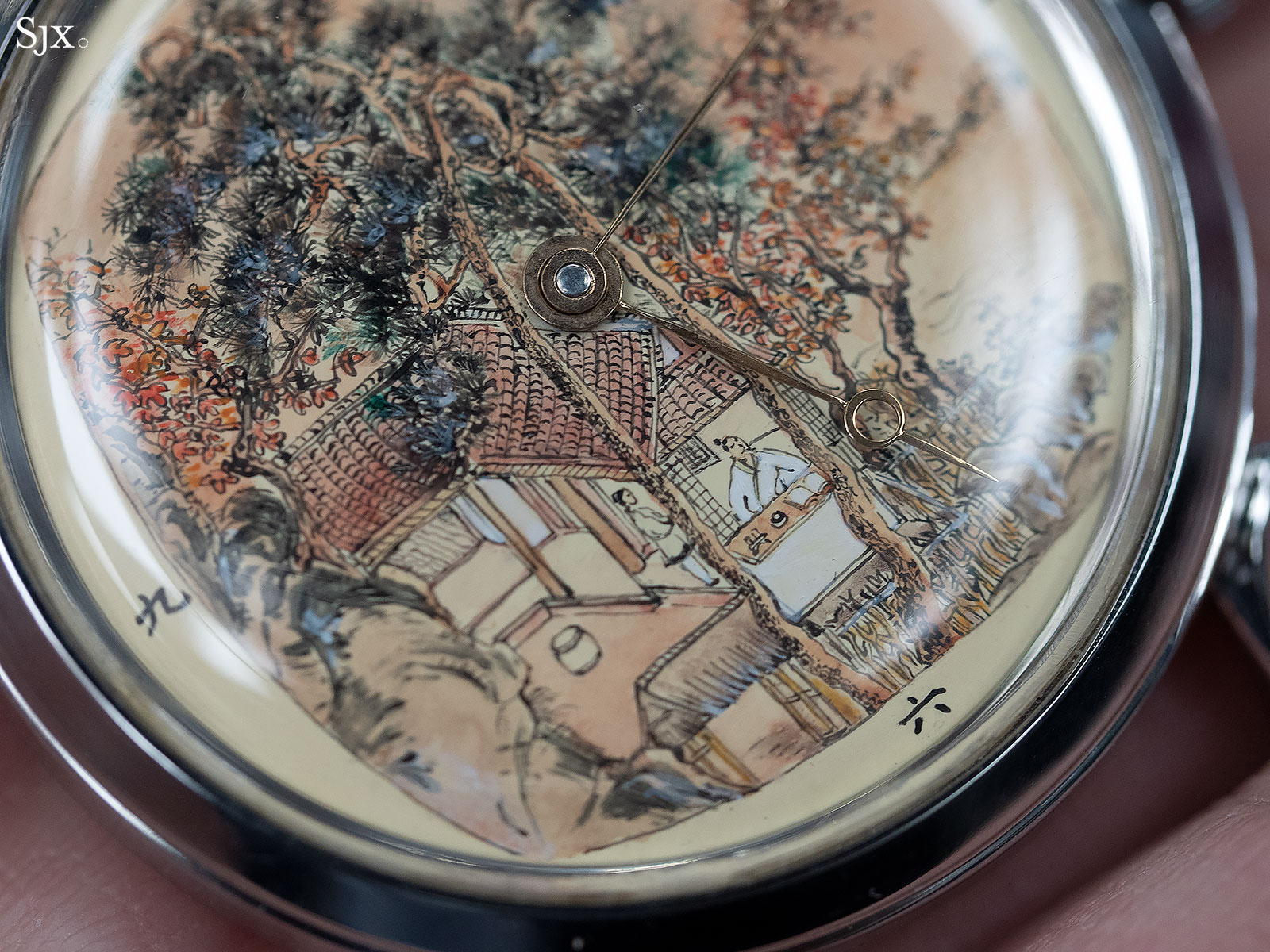 Those watches, however, are not suited to the global market according to Mr Qin, which is why he developed the Pastorale wristwatch.
The Pastorale wristwatch reflects Mr Qin's character in many ways. He, like many other high achieving watchmakers, is a straightforward and exacting personality.
During our meeting, Mr Qin recounted how his daughter took up playing the piano when she was young, but did not excel. She lacked natural genius for the instrument, as Mr Qin put it, so he stopped piano lessons and instead sent her to art class, where she demonstrated aptitude. Today his daughter is a notably successful artist, and Mr Qin was proven right.
A striking debut
The Pastorale is a simple, three-hand wristwatch that is classical in style yet replete with several striking details, including a hand-finished movement. Though most of the components that make up the watch are produced by machine, nearly all of the finishing is done by hand.
The first series of the Pastorale is equipped with a stainless steel case that's thin and 38.5mm wide, making it exactly the diameter of a Lange 1 but slightly thinner.
[NB: The Pastorale pictured here is a prototype that will be refined significantly before being put into serial production.]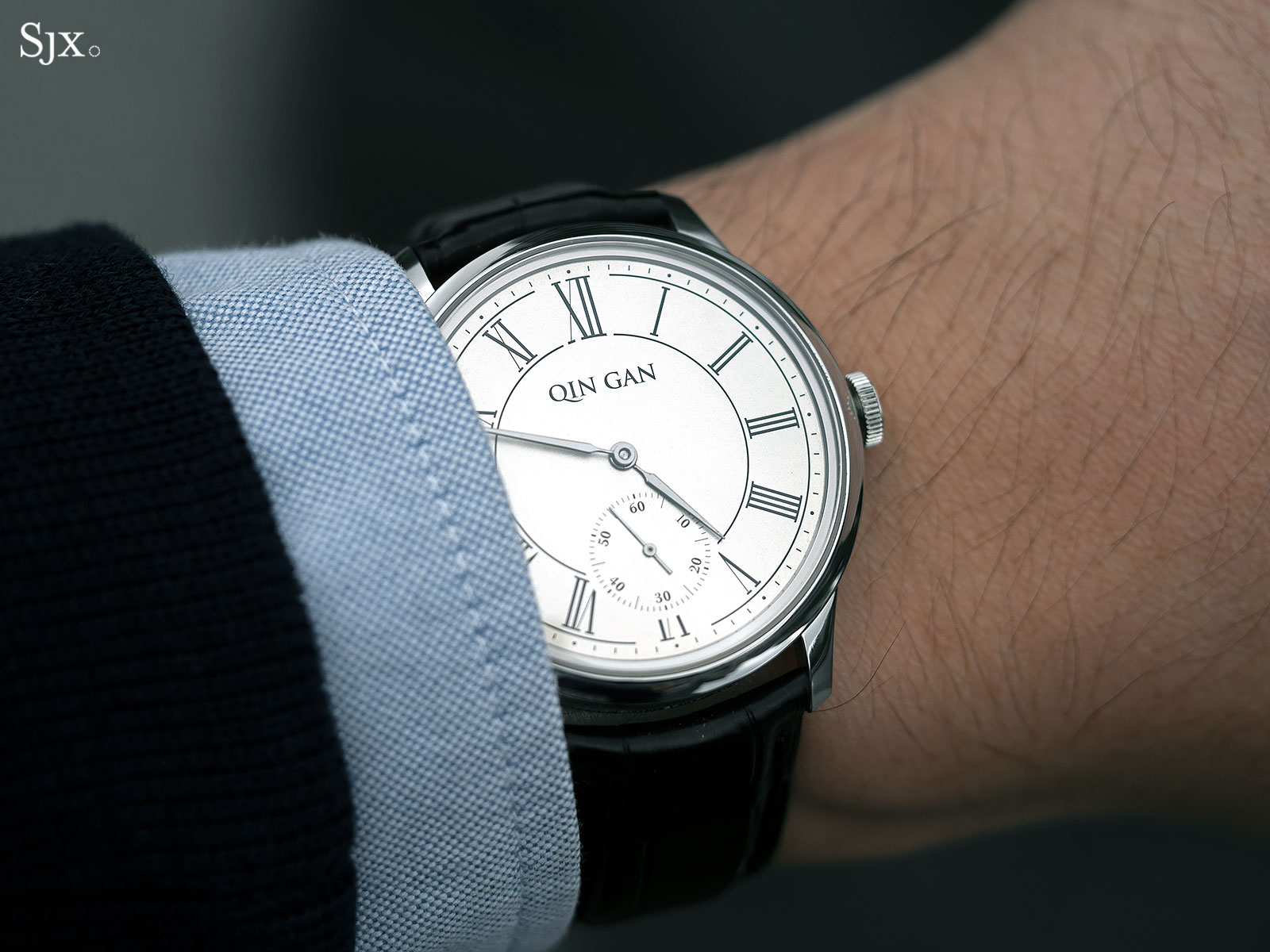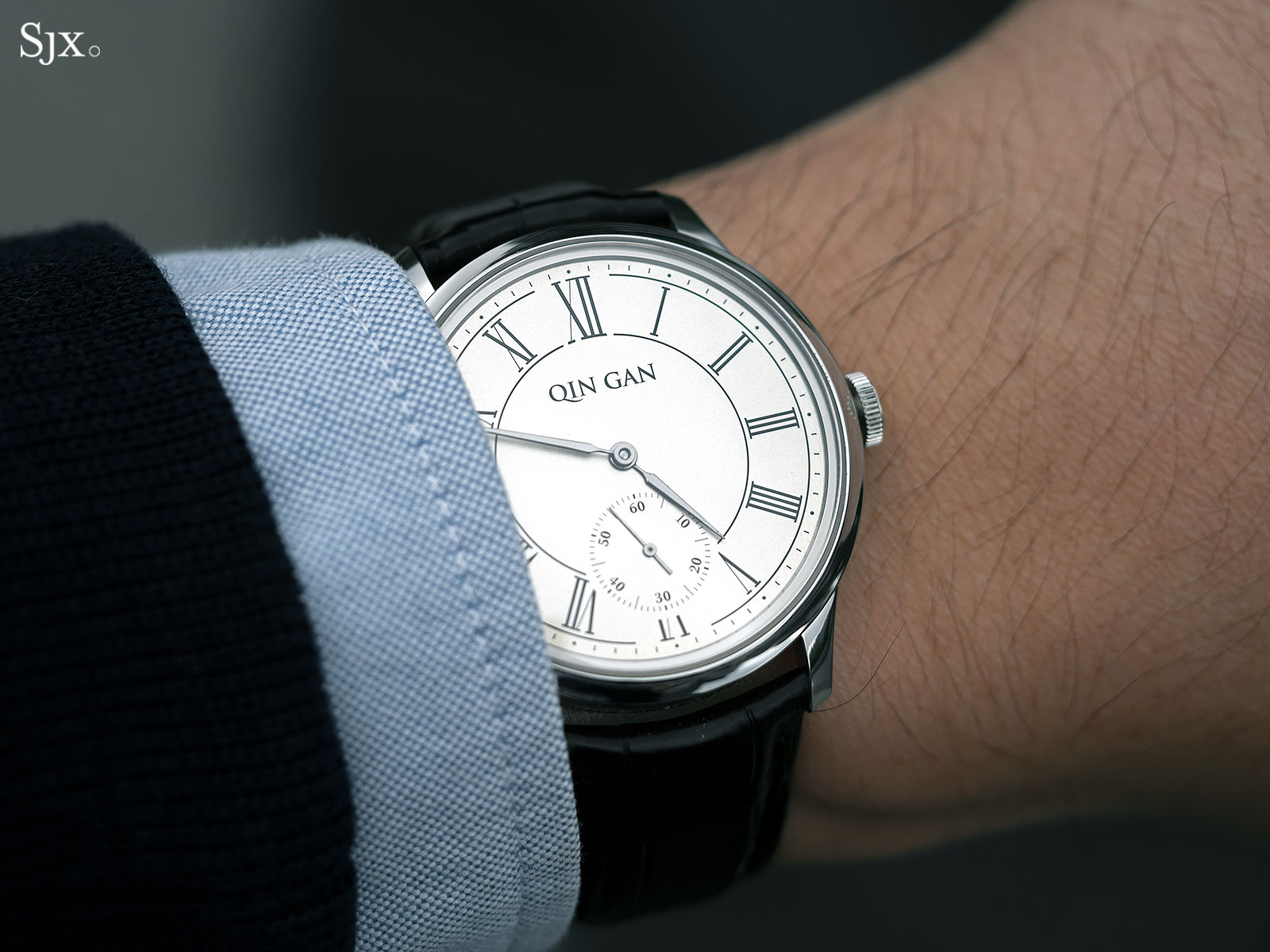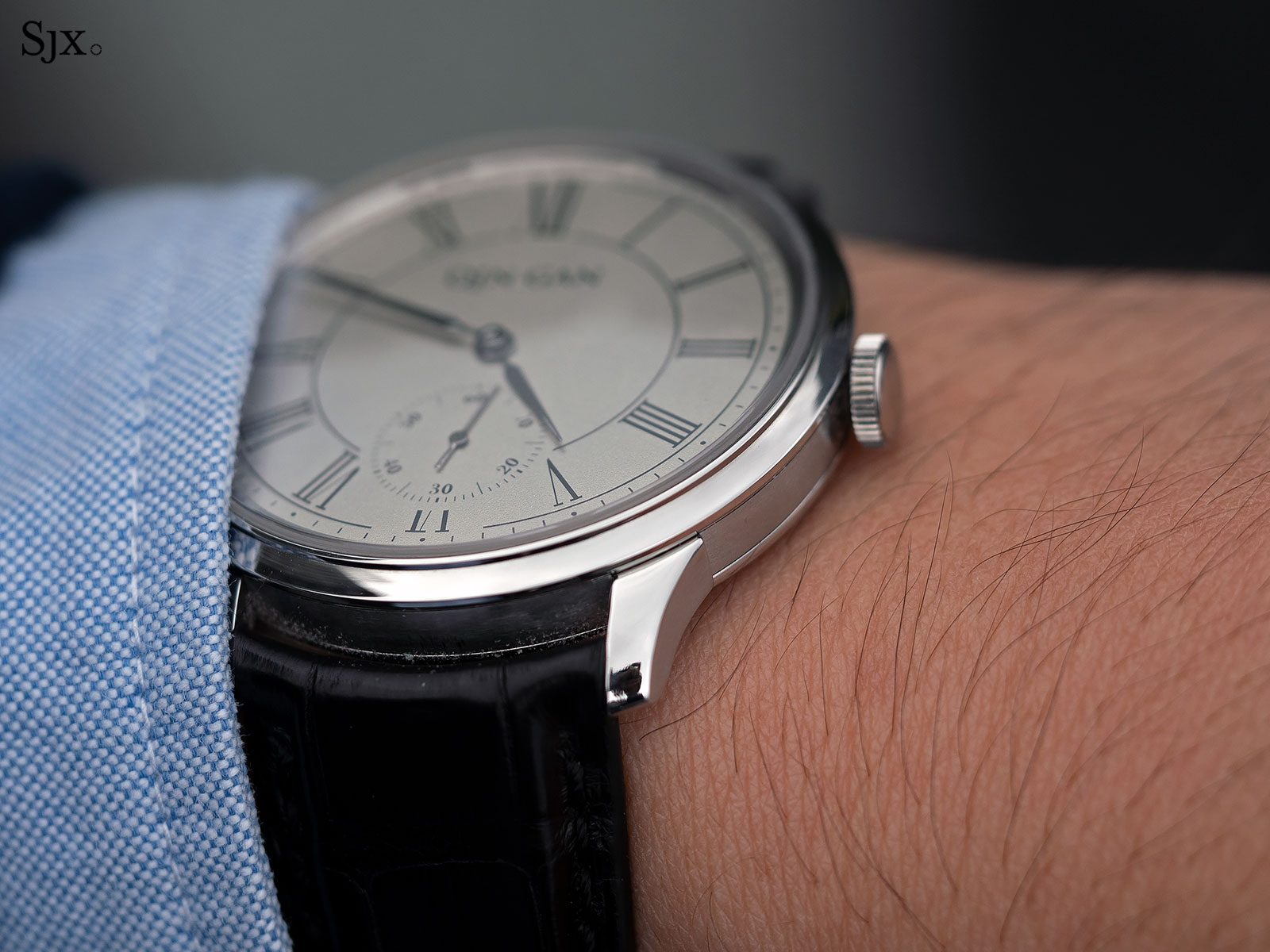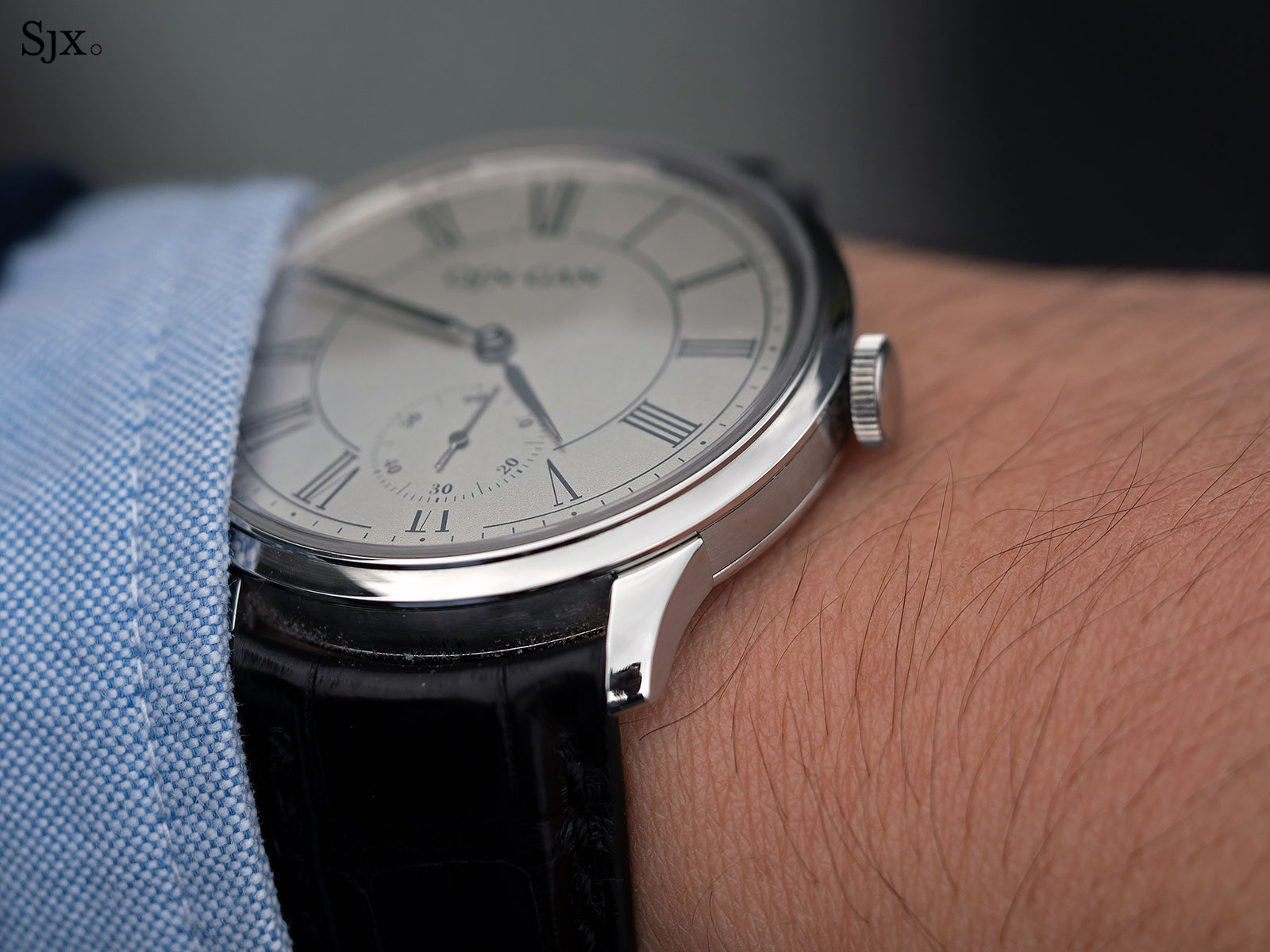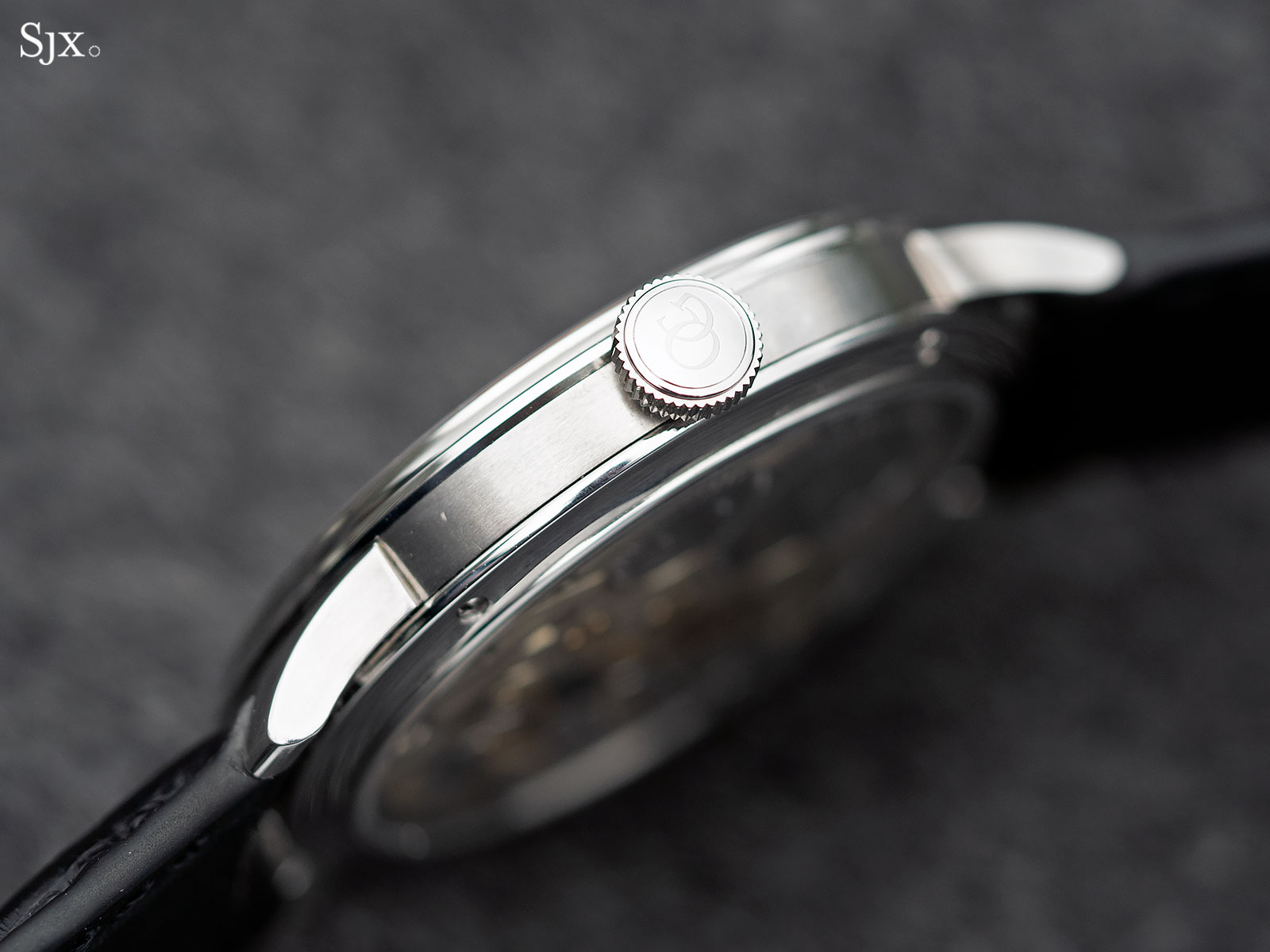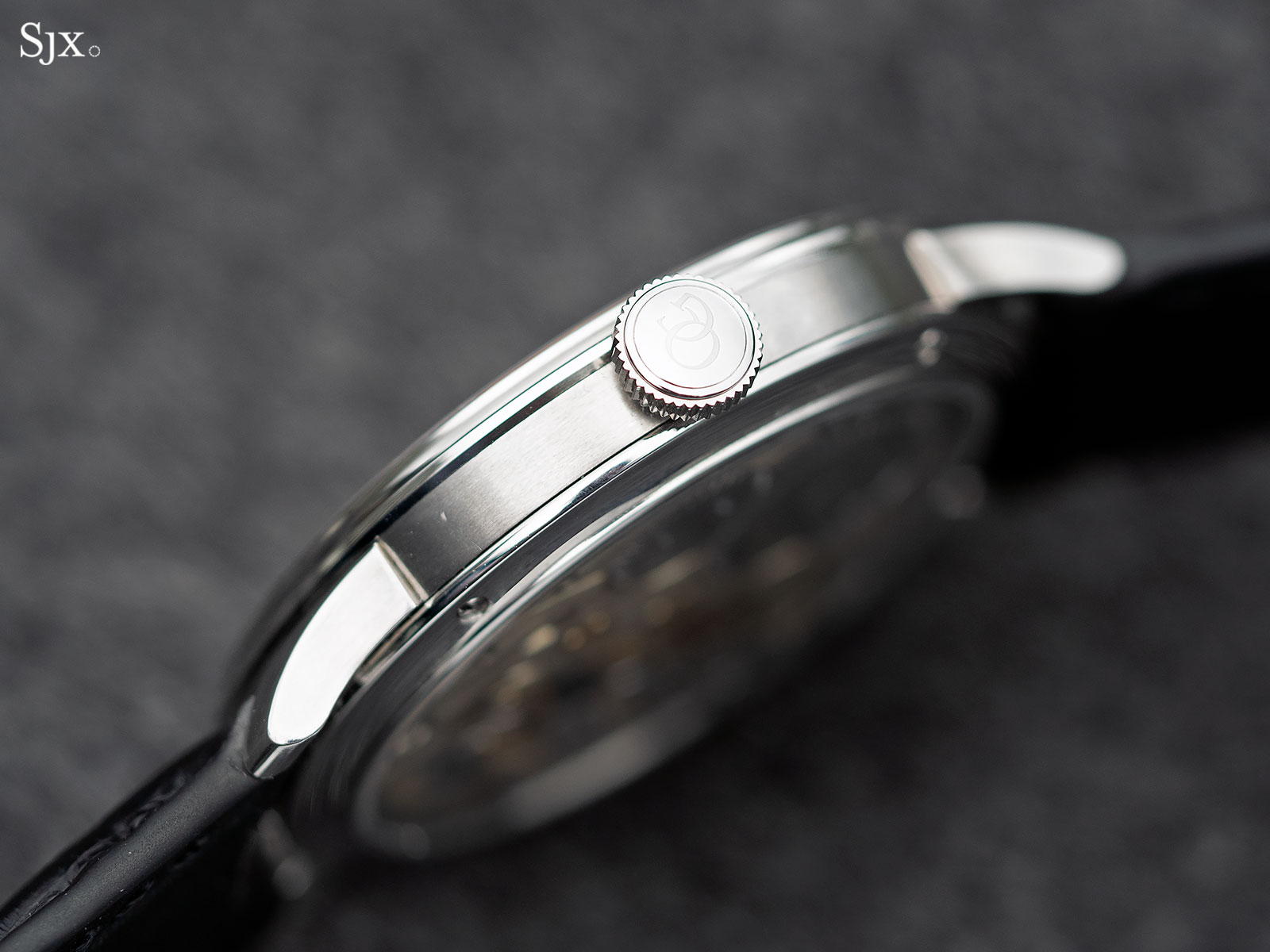 The dial is grained sterling silver with its markings first engraved, and then filled with black vitreous enamel that's fired in an oven to set.
It's matched with slender, lance-shaped hands that are polished and chamfered by hand, giving them a surprising presence despite their slimness. That's apparent even on the prototype that's fitted with semi-finished hands.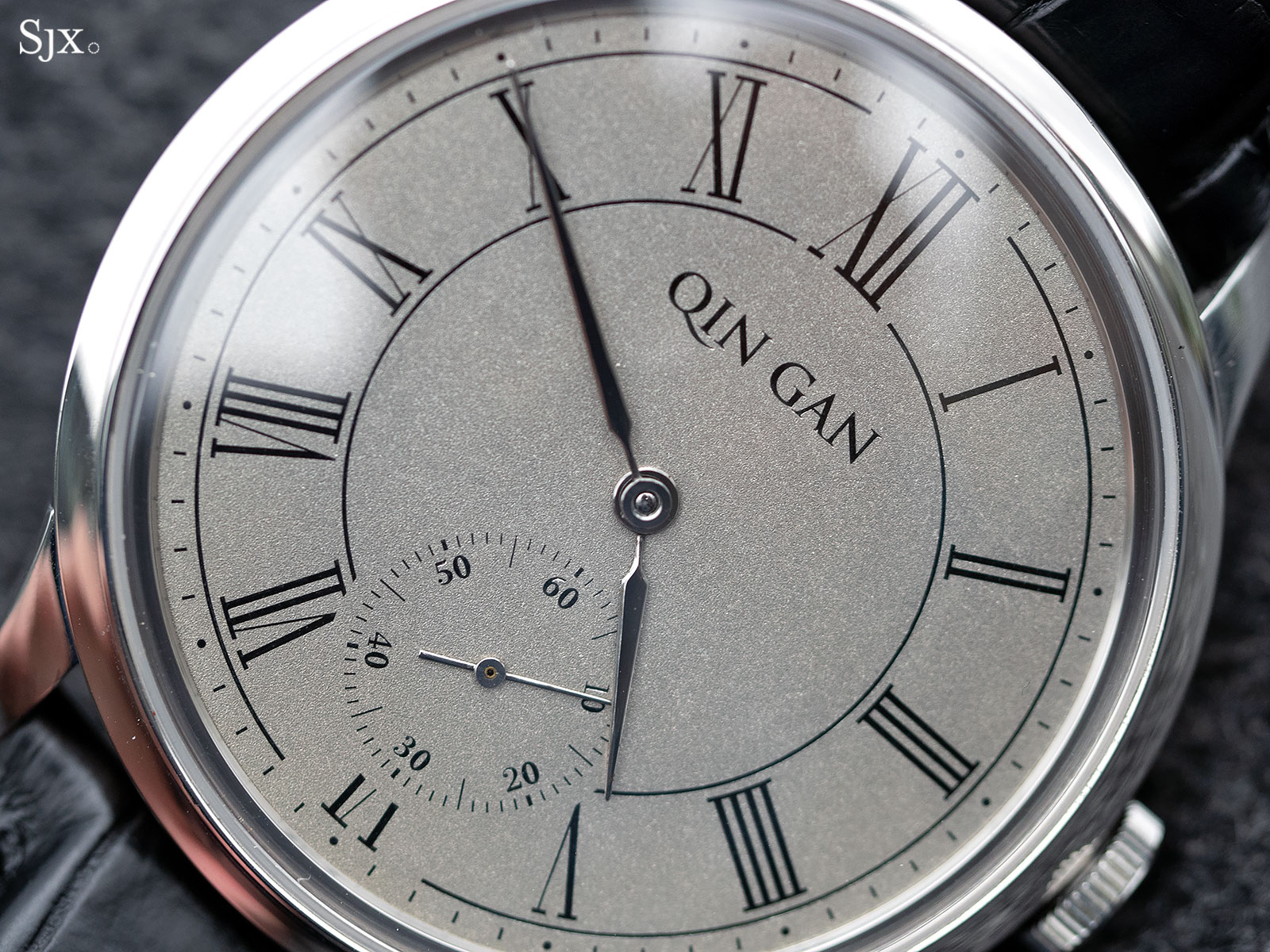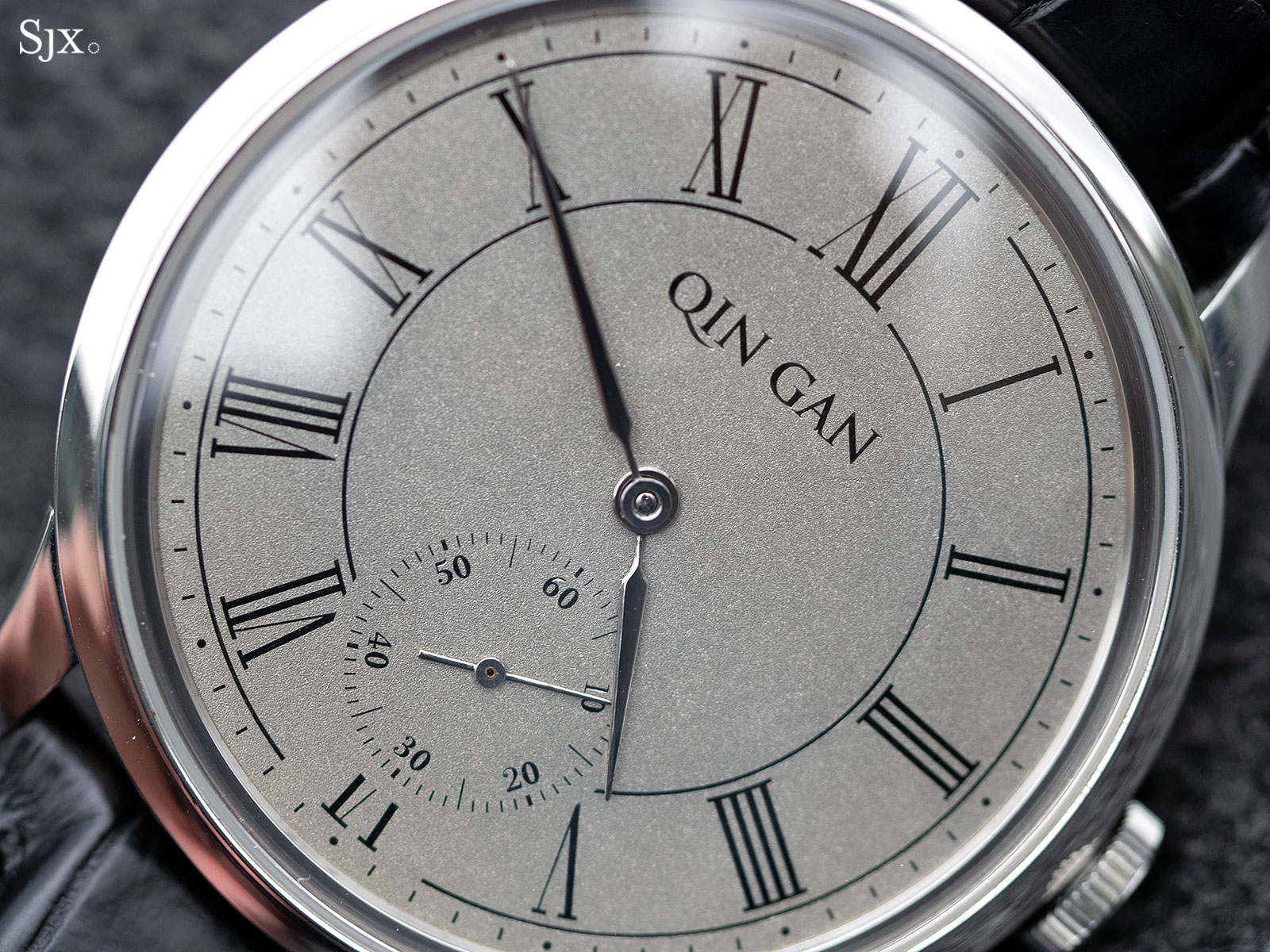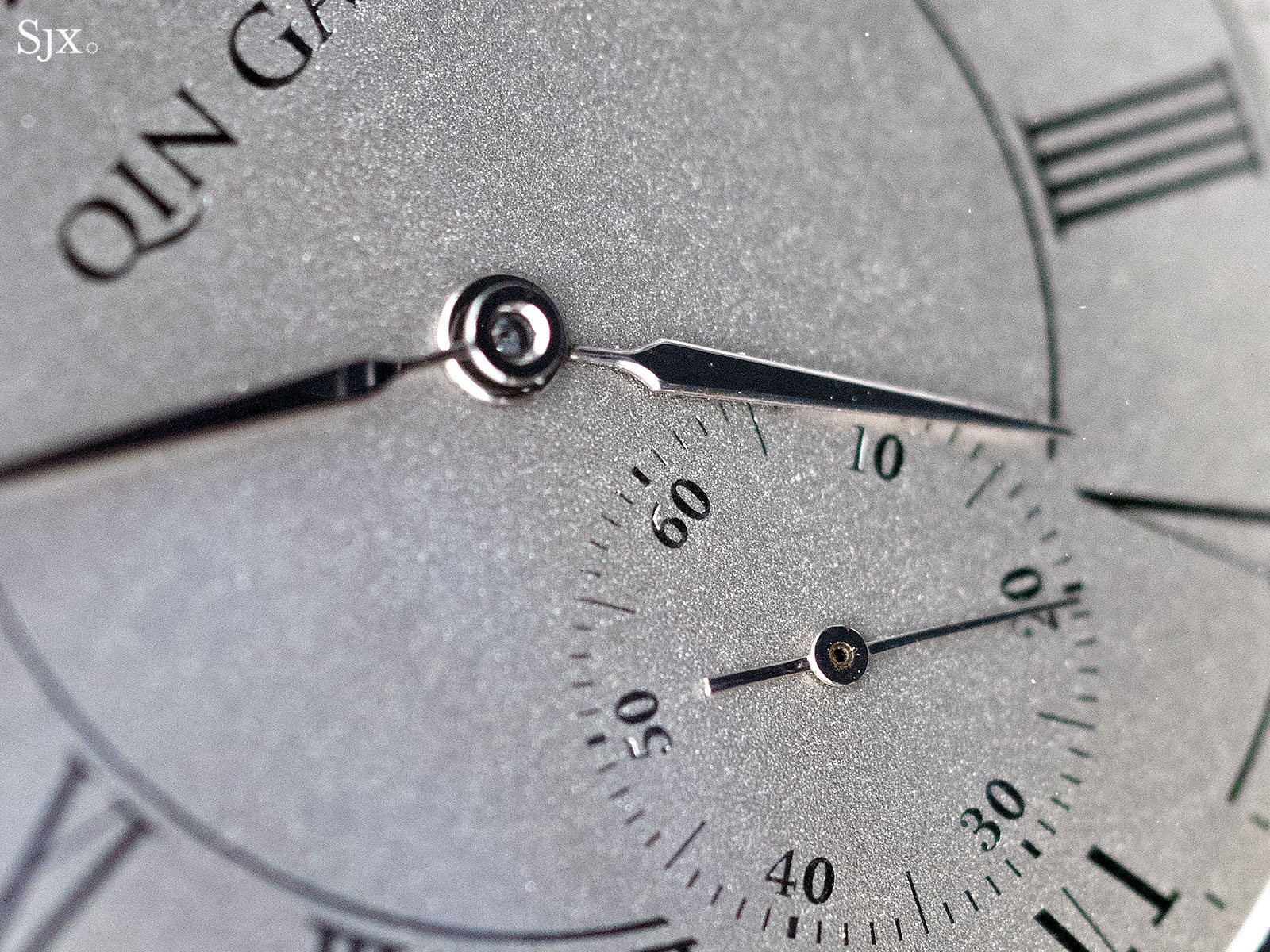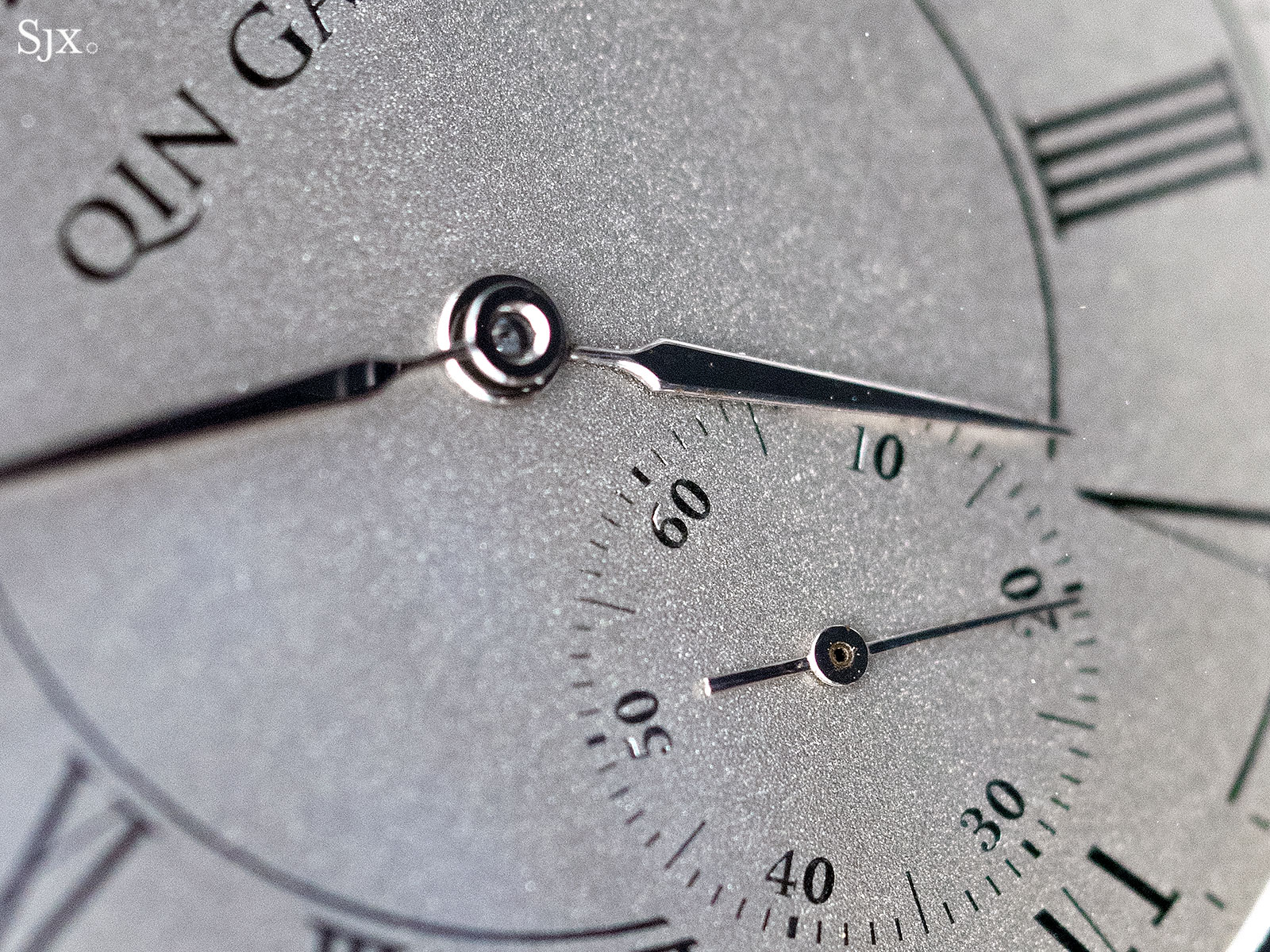 But what makes the Pastorale outstanding is the movement. It's a hand-wound calibre that uses the basic architecture of the Longines 30L, although all of the components are modern production.
A 30mm movement that was large for the time, the 30L was produced for about a decade starting in 1955, and like many workhorse movements of the period, offered in various grades. The top of the line variant was the 30Z, equipped with finer finishing and a larger balance wheel, and sent for observatory time trials.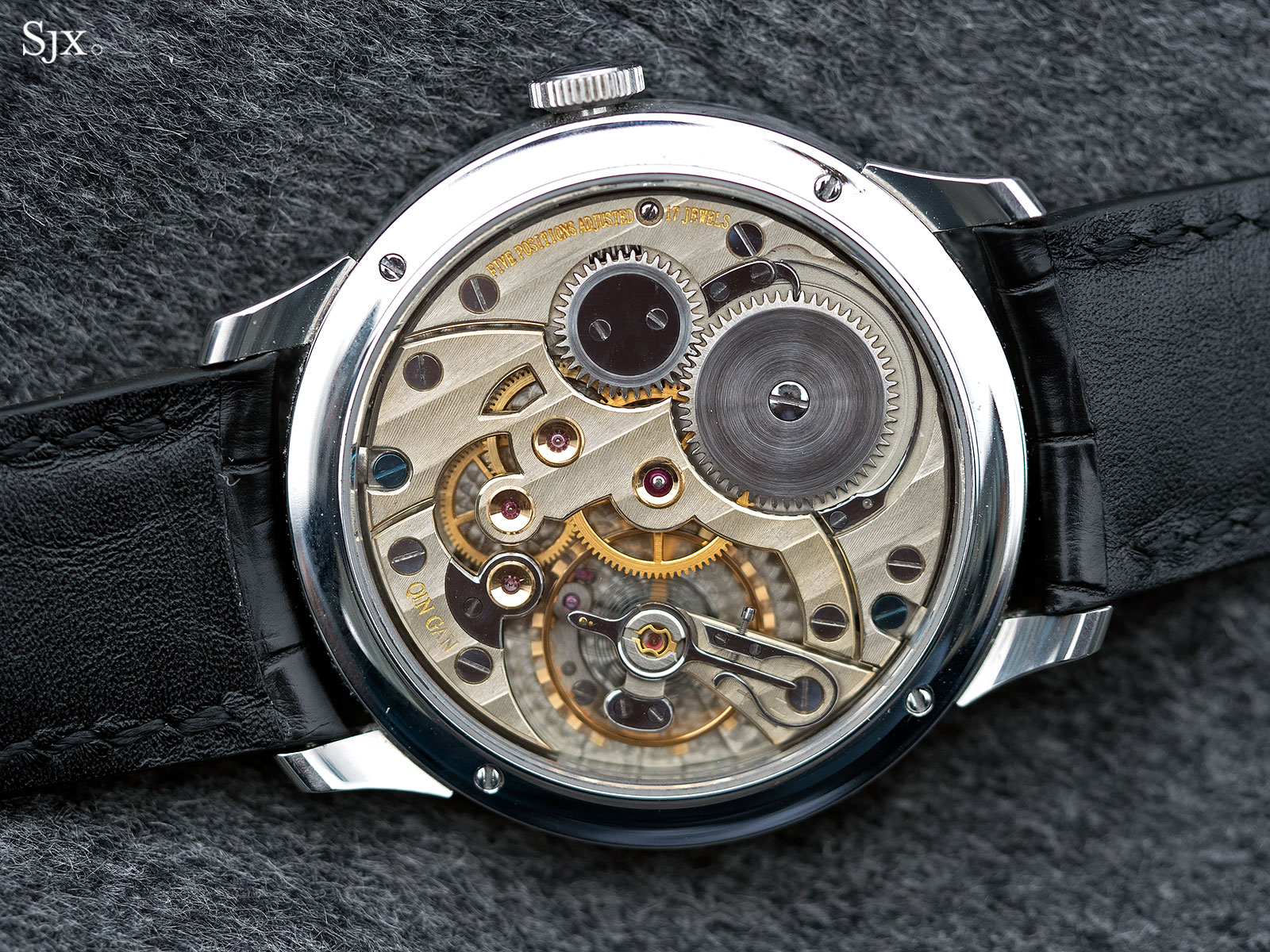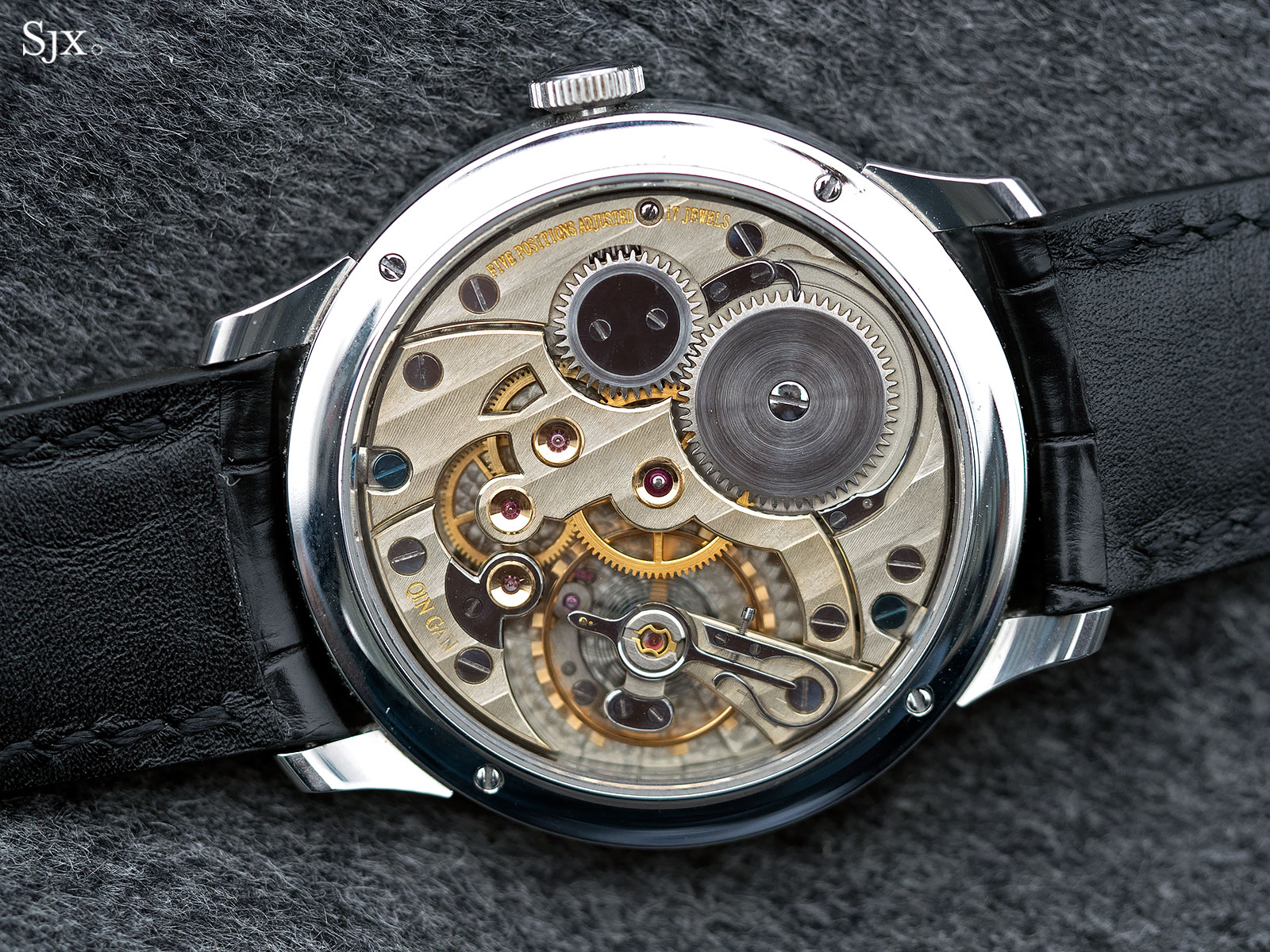 Though the Pastorale movement uses the basic design of the robust 30L, the parts are made from scratch (many by a specialist workshop in Hong Kong), and also redesigned.
That means the bridges and base plate of the watch are untreated German silver, instead of the more conventional brass. The four jewels for the gear train sit in gold chatons, just as do they do in a vintage 30L, except the chatons are now larger and feature more pronounced countersinks.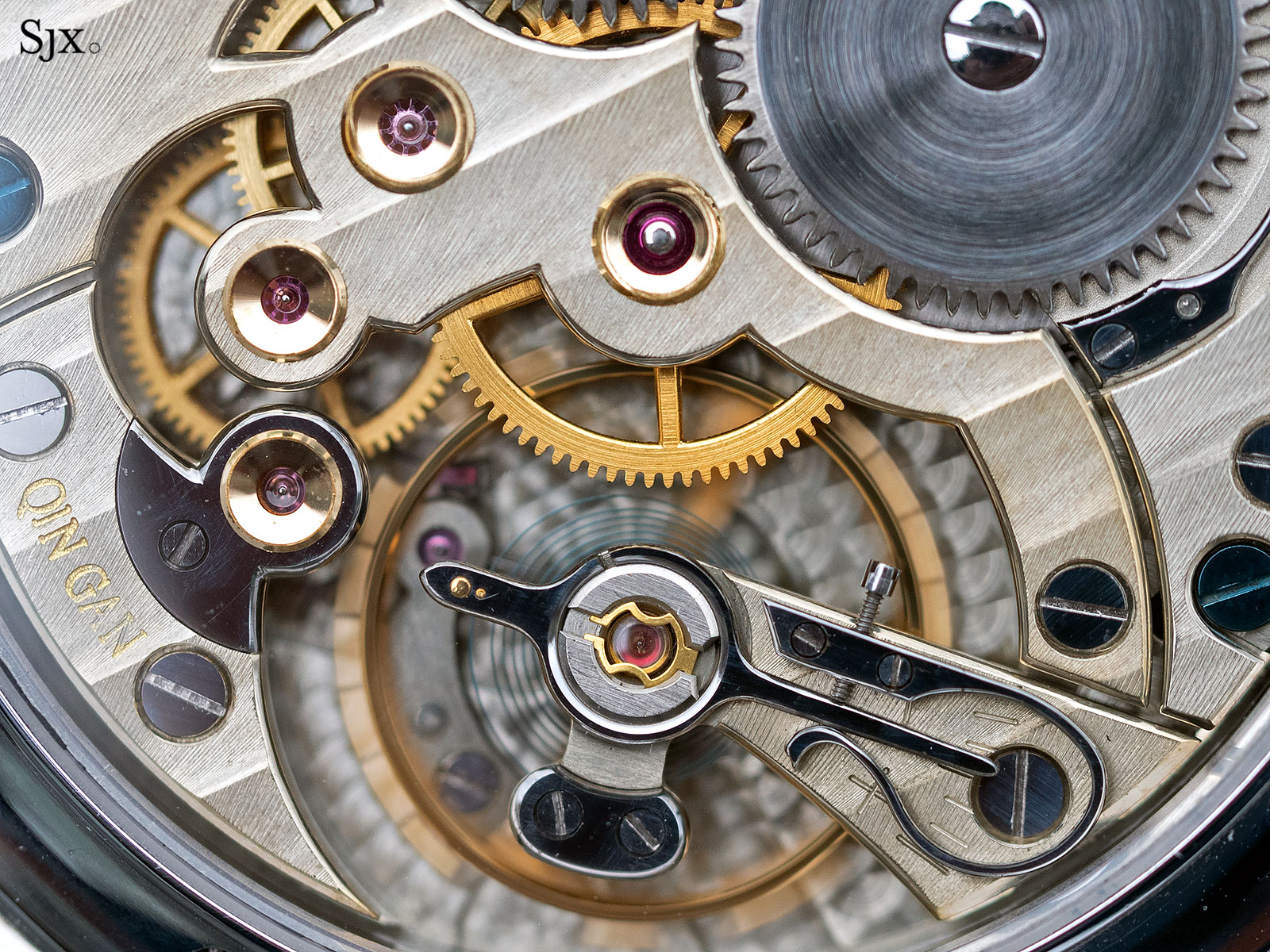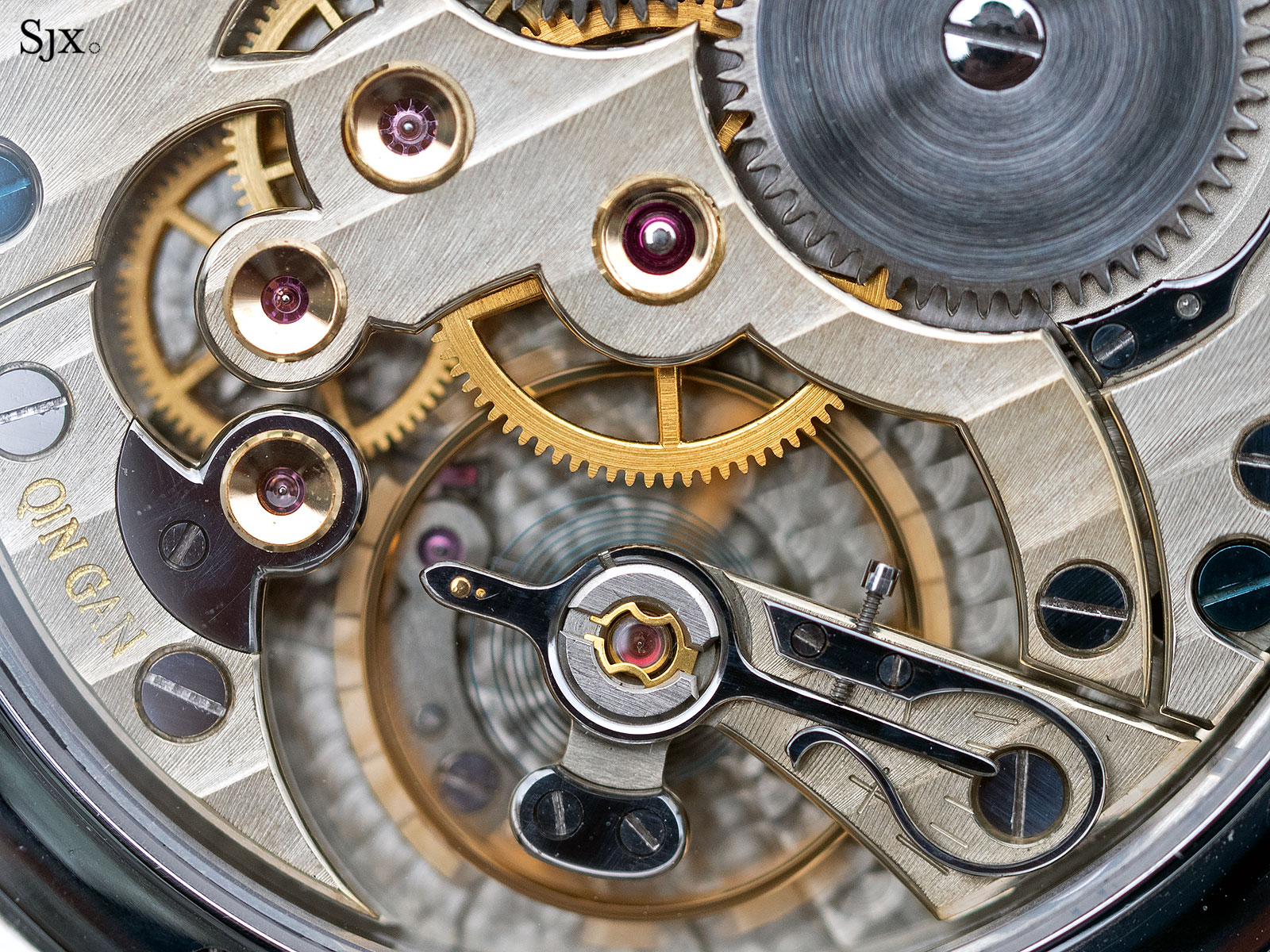 Majority of the movement has been reimagined to show off both finishing and design. The bridges feature several sharp inward angles, while the escape wheel cock has covered by a black polished steel cap. And the winding click is beak-shaped and tensioned by a long, curved spring.
The finishing is done by hand, refined and comprehensive, right down to the polished spokes of the gears and the spring for the winding click.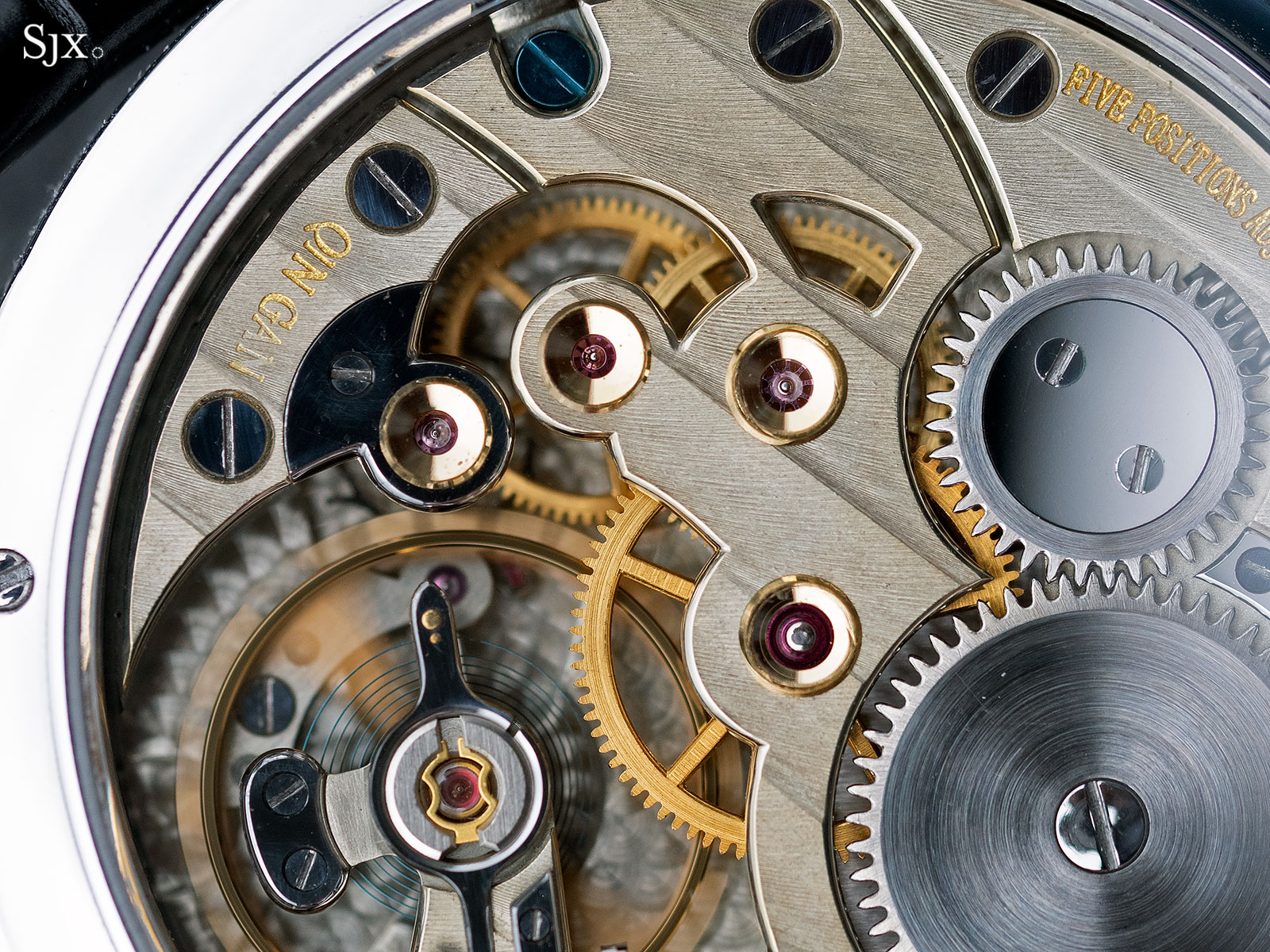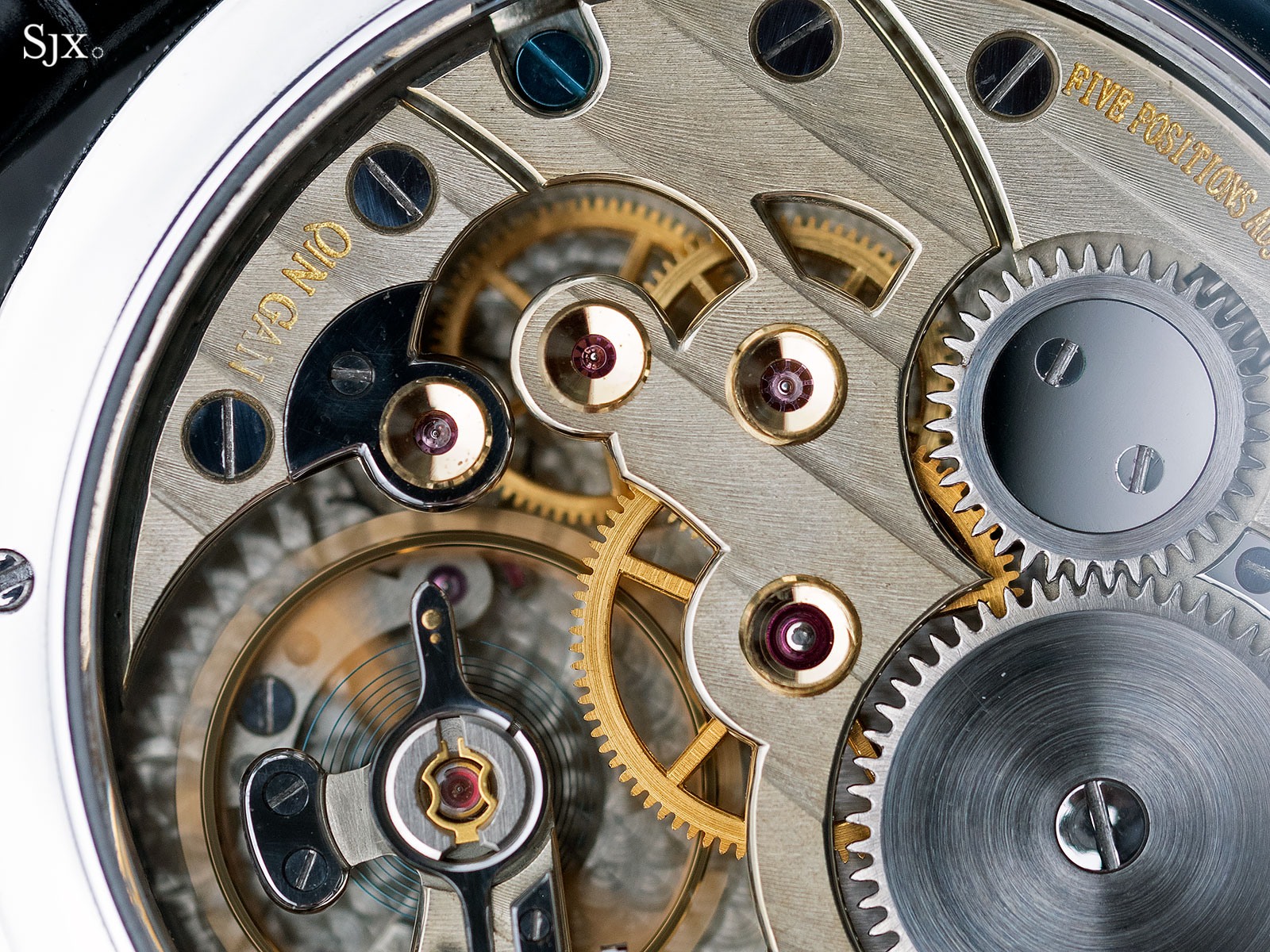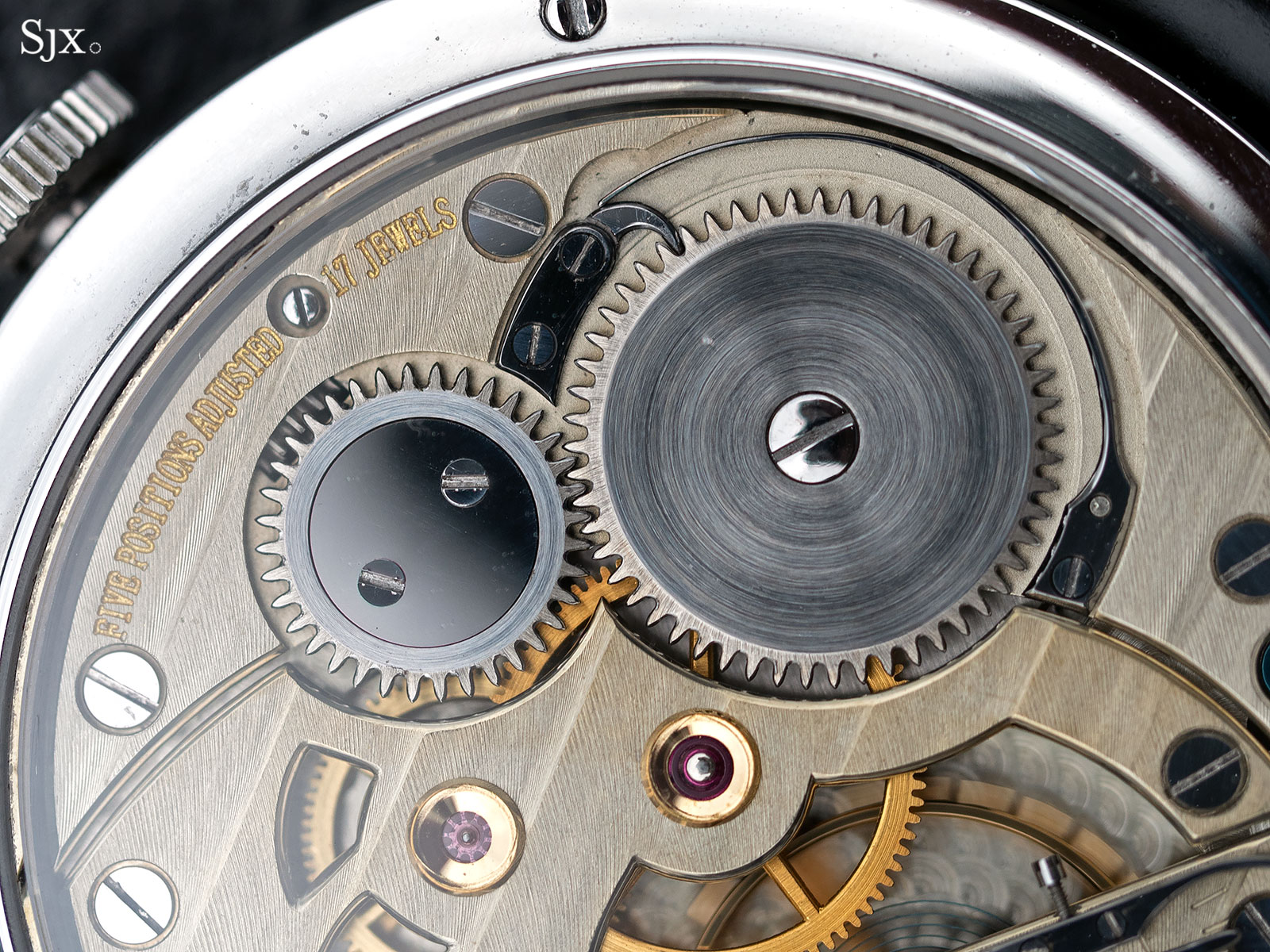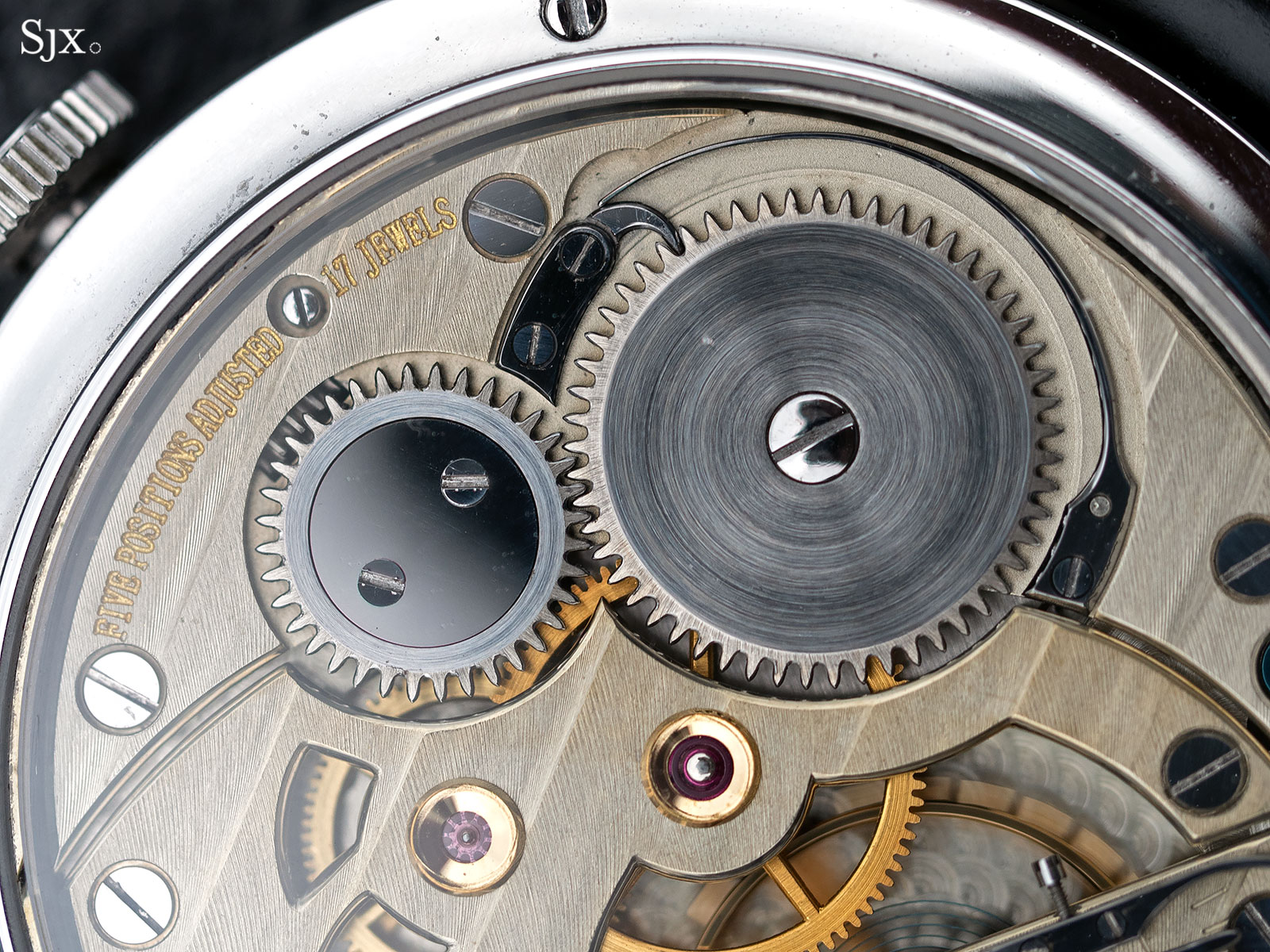 But what is most striking about the Pastorale is that the watch pictured is still an early and fairly rough prototype. The final production examples will have slightly reshaped bridges; improved finishing, like solar graining on the barrel ratchet wheel; and tweaked aesthetics by way of a smaller logo on the dial.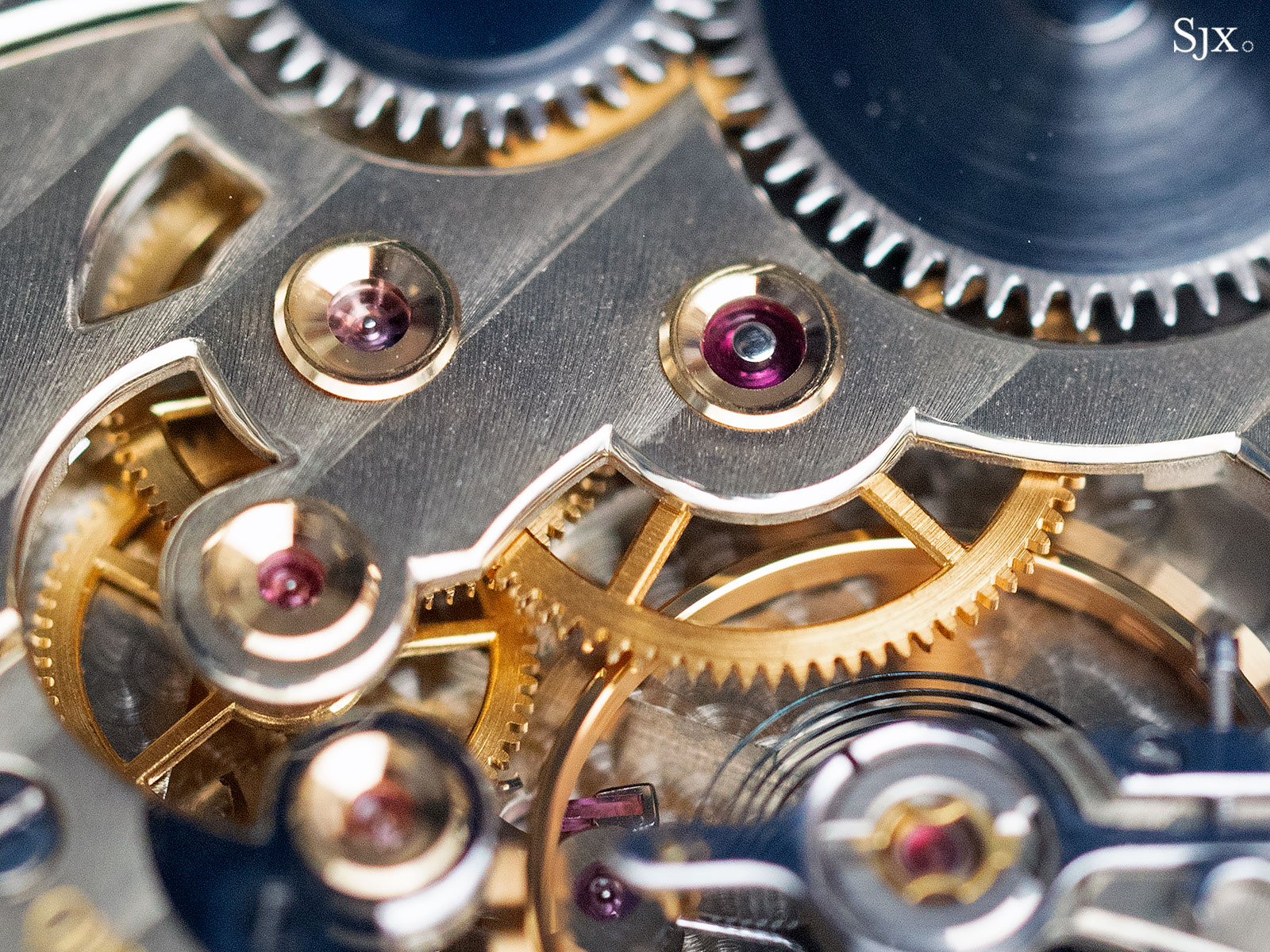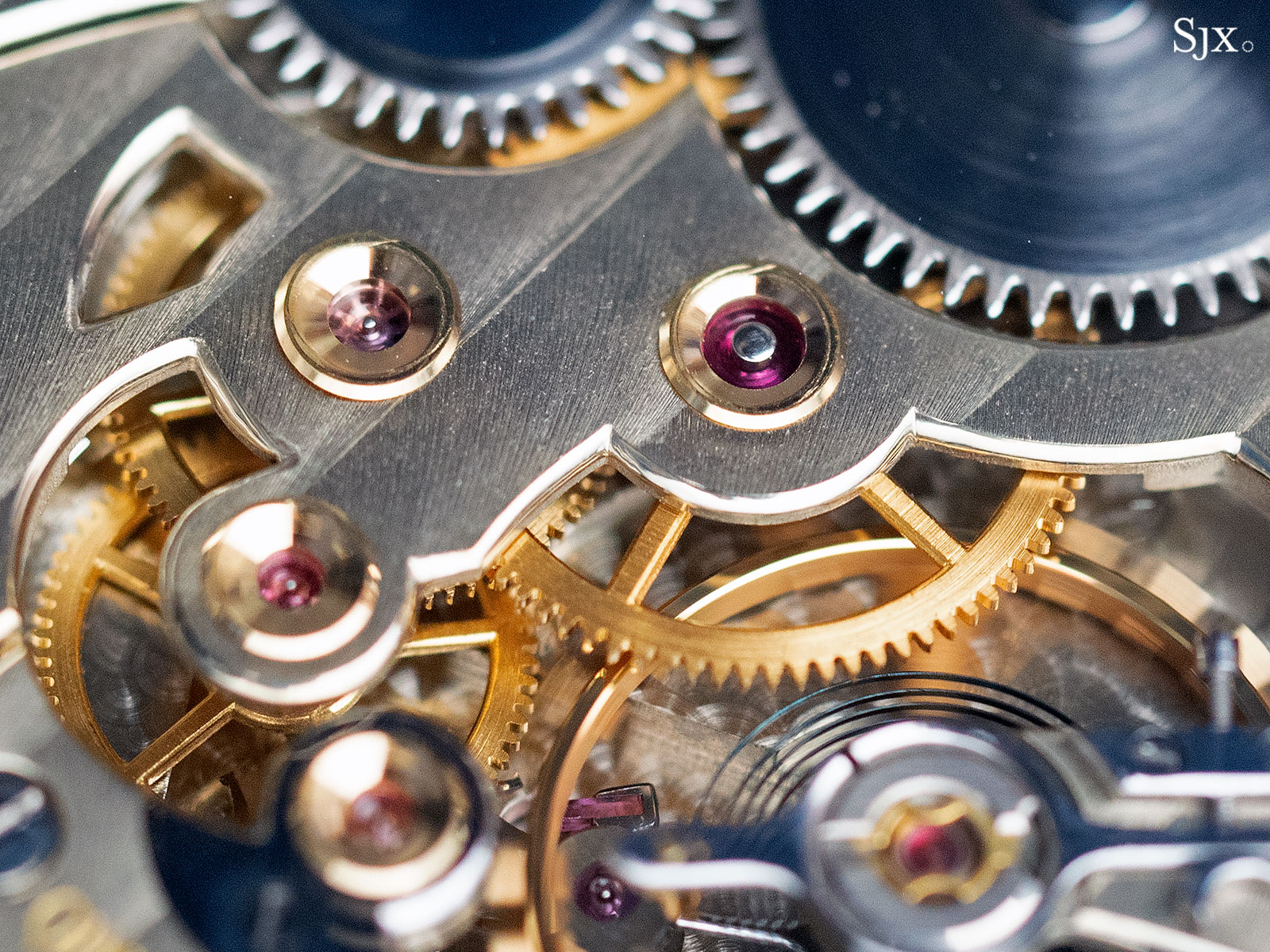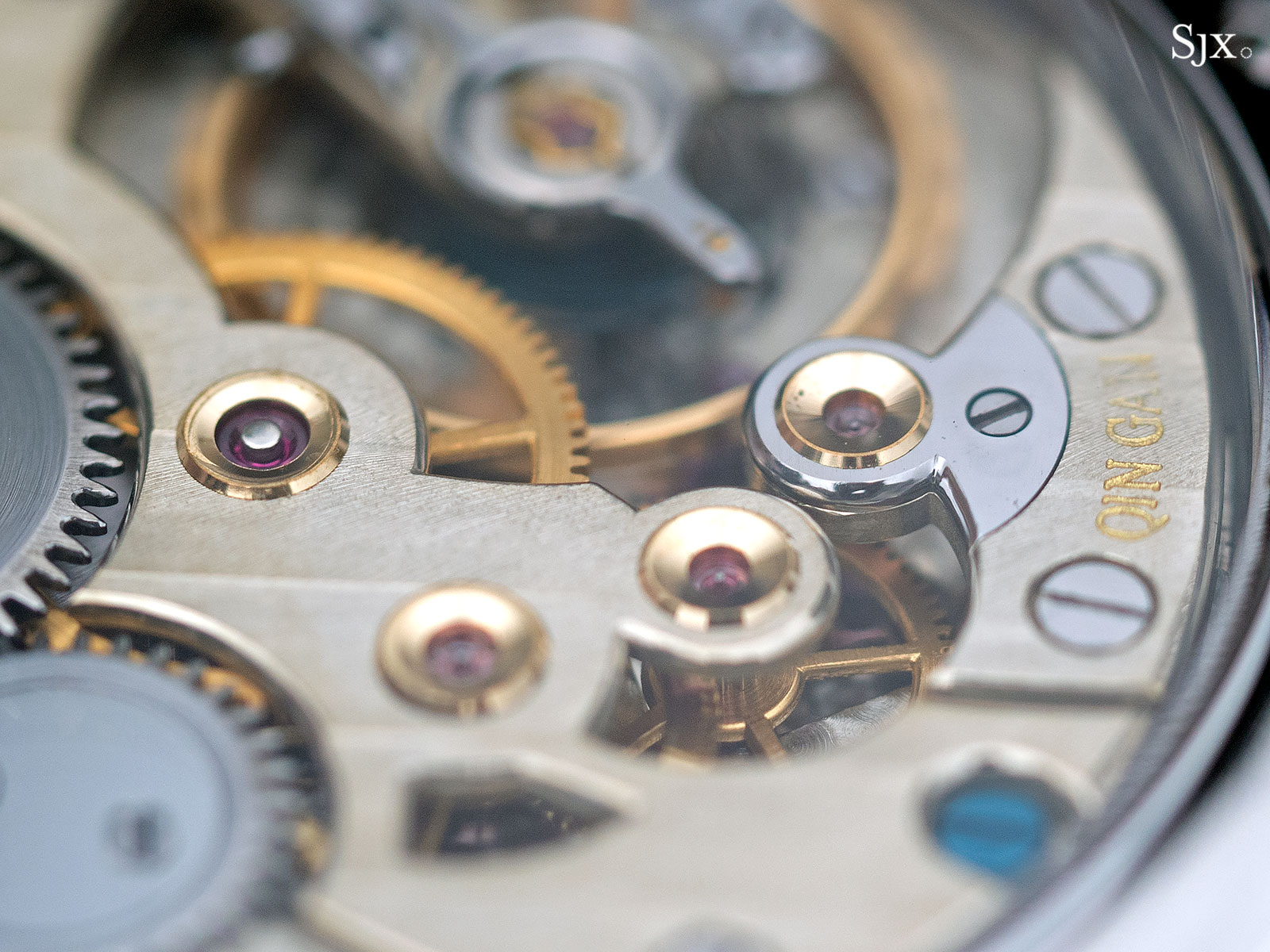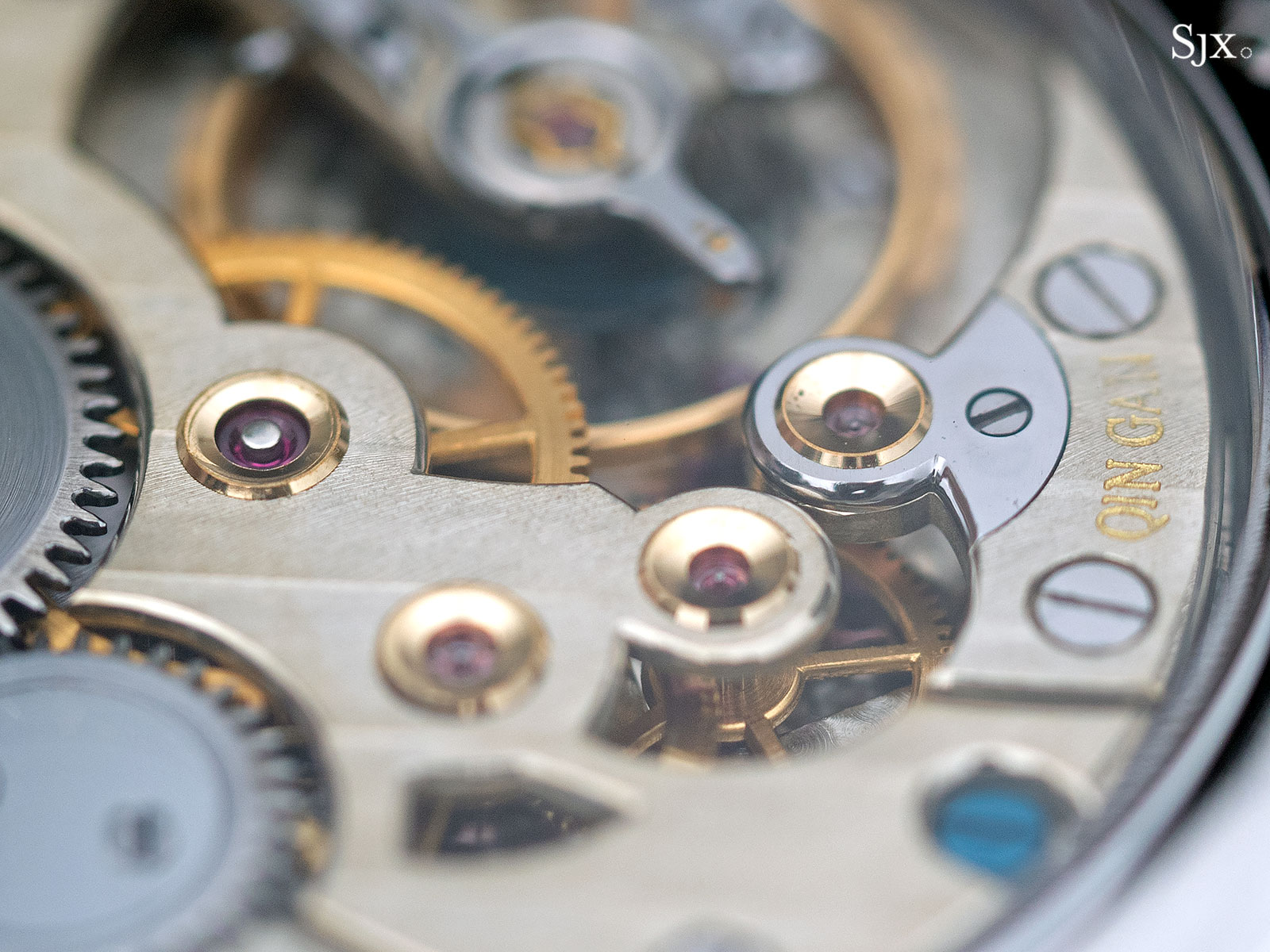 And then there is the price. The first series Pastorale in steel is priced at approximately US$9000, although all have been spoken for. Subsequent versions will be offered in precious metals, with gold models likely to cost between US$20,000-30,000.
More will announced as Mr Qin refines the product and develops his distribution, so stay tuned for more.
---
Back to top.
---
You may also enjoy these.