Introducing the Kikuchi Nakagawa Murakumo
Calatrava-style and Vaucher-powered.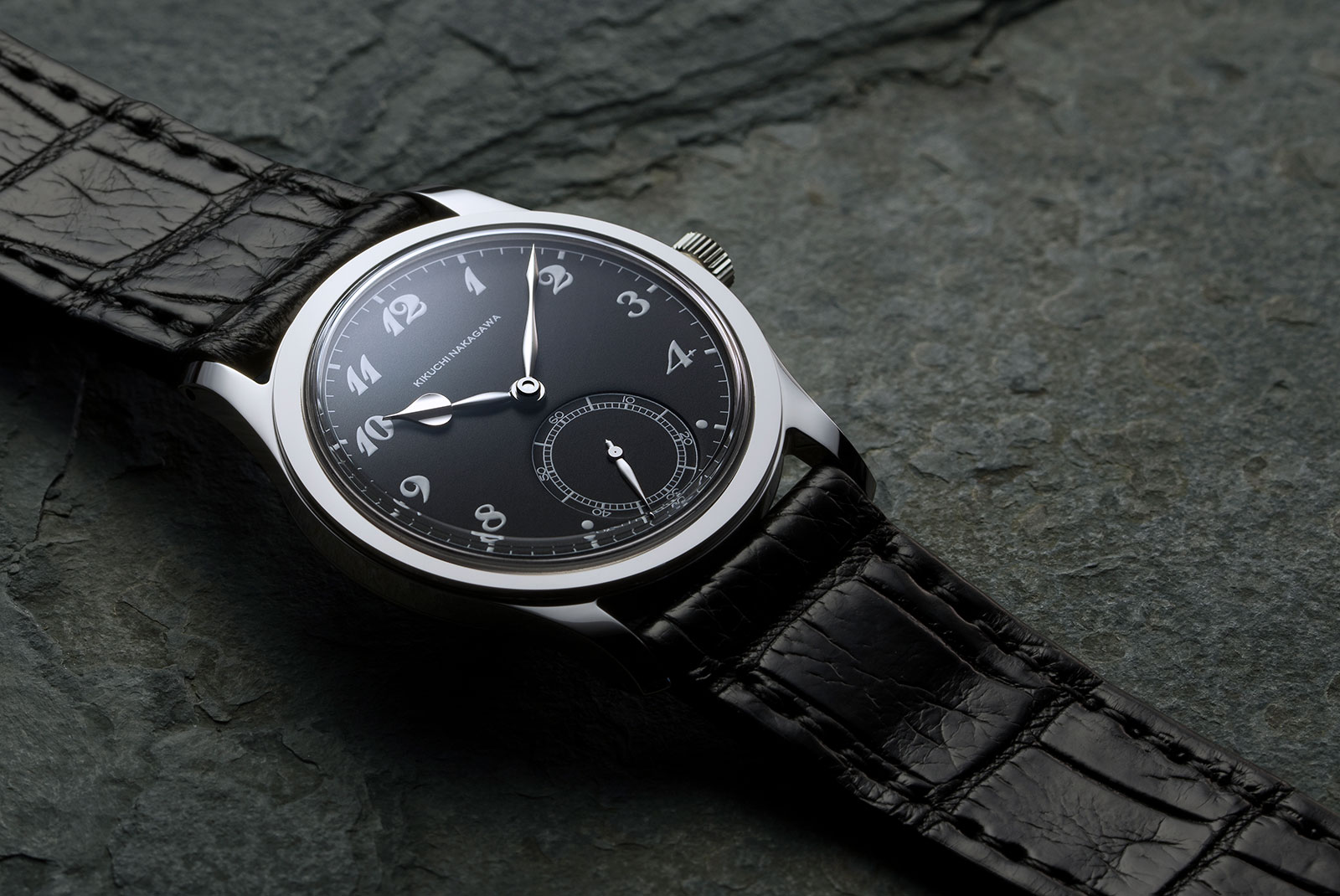 Yusuke Kikuchi and Tomonari Nakagawa are Japanese watchmakers who share a vision of finely finished timepieces that draw heavily on 1930s wristwatch design. Consequently the duo formed Kikuchi Nakagawa (prior to this Mr Kikuchi had produced similar watches under his own name), which debuts with the Murakumo wristwatch that boasts a black polished watch case as well as hour and minute hands.
Kikuchi Nakagawa's aim is to make a wristwatch that's "the most ambitious attempt possible within the design code" of the 1930s to 1950s, a period the pair regard as a "golden age" of watch design. Consequently the Murakumo is instantly recognisable drawing on early 20th century design, with a styling that almost exaggerates the crucial design elements of the period. An obvious exemplar for the period is the original Patek Philippe Calatrava, the ref. 96.
The Murakumo case is stainless steel, and an elegantly proportioned 36.8mm in diameter and 8.5mm high. But true to the era, the lugs are an extremely wide 22mm.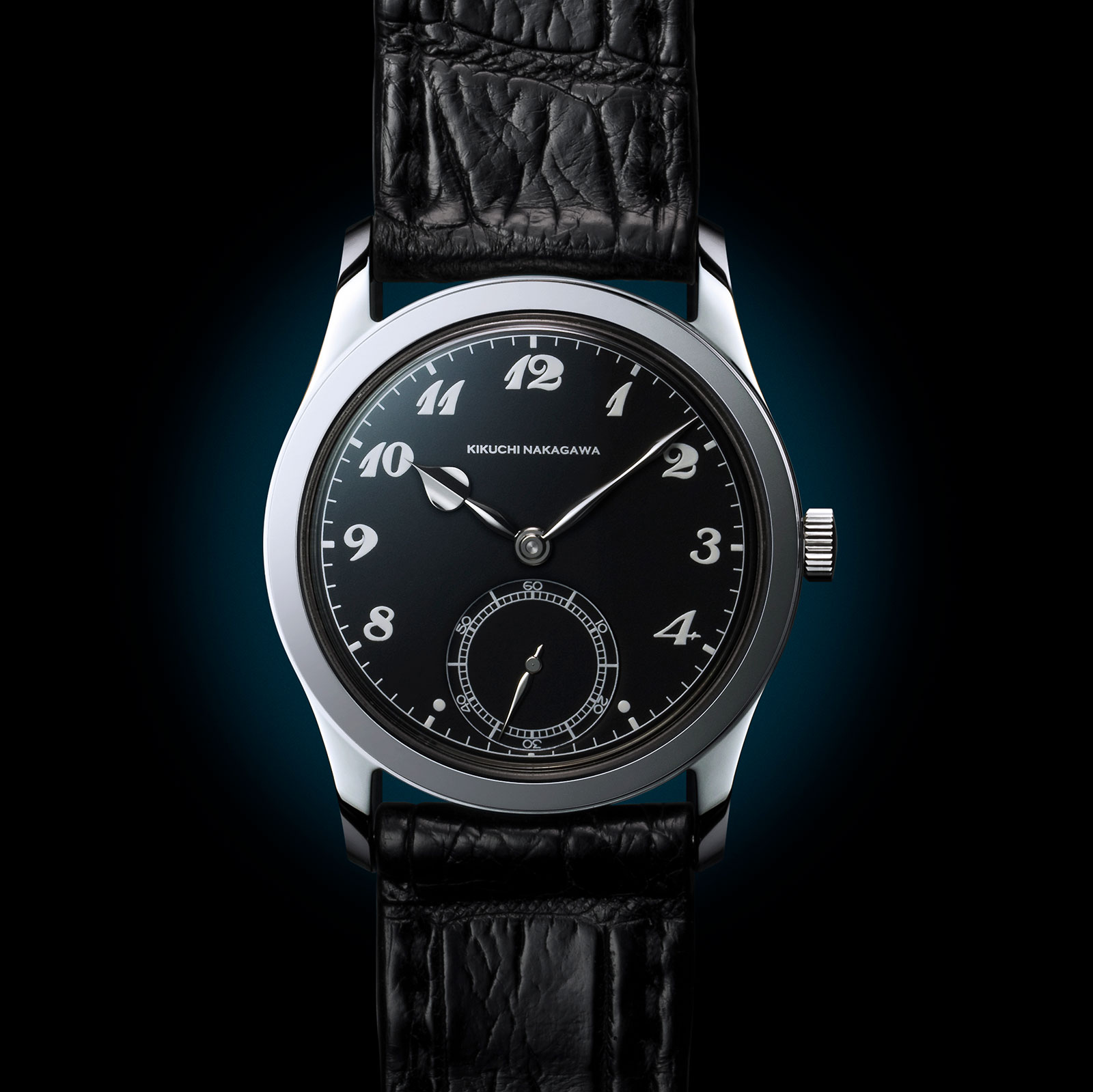 Like most of the external components, the case is made by a Japanese specialist supplier (in this case Matsuura Works). But the black polishing (also known as speculaire or poli noir in Swiss watchmaking) of the case – on all surfaces, front and back – is done by Kikuchi Nakagawa.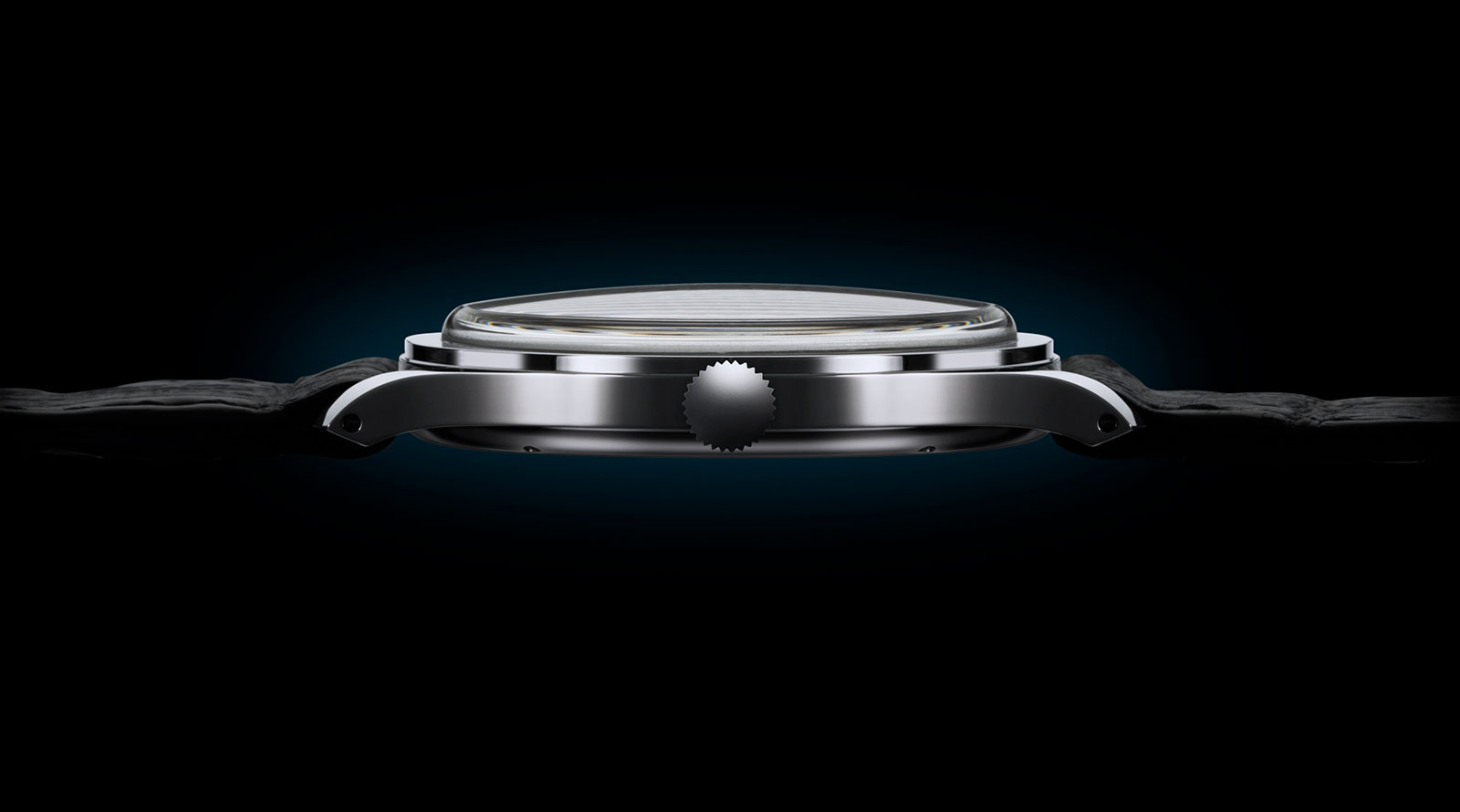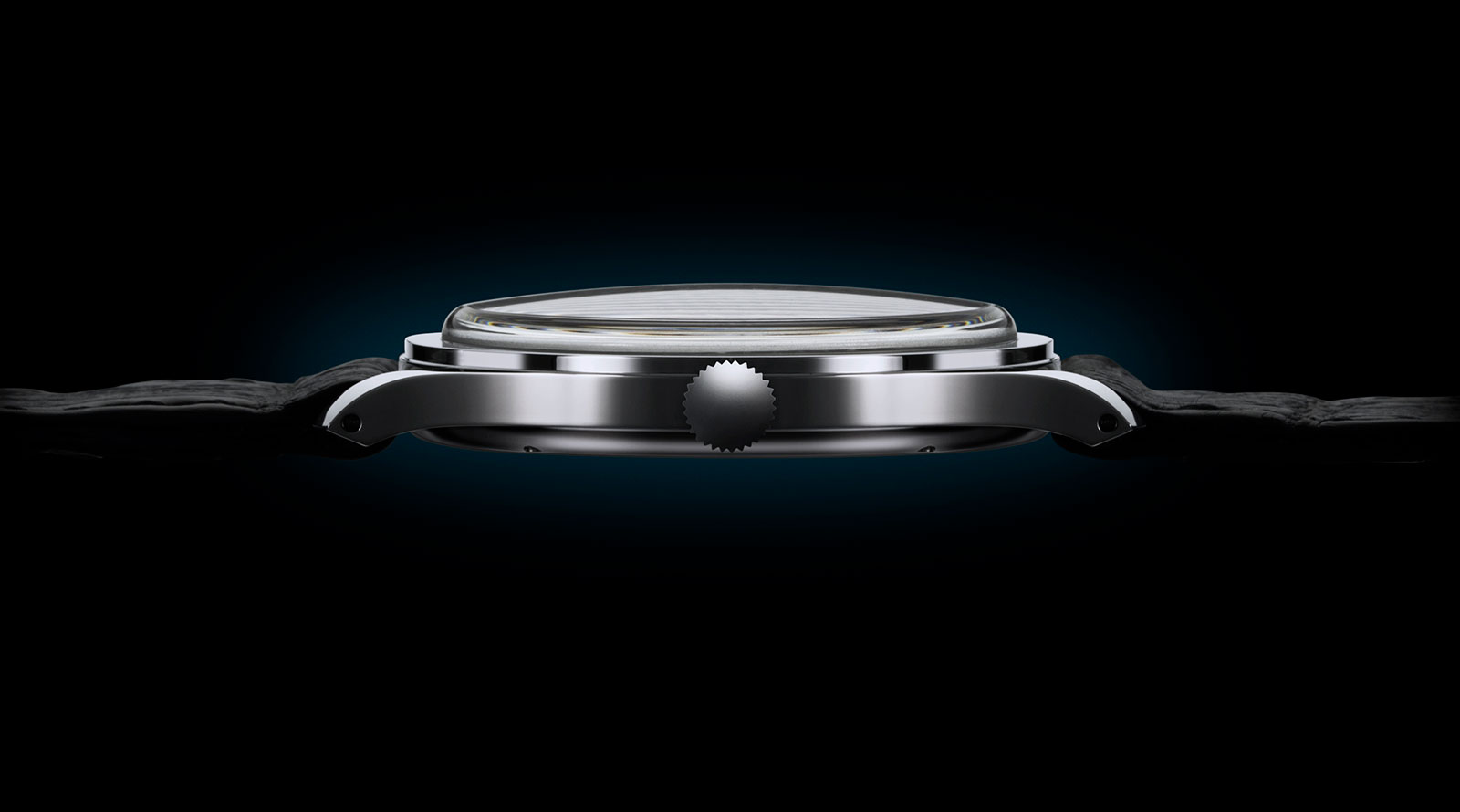 Black polishing is typically used only on movement components, and creates an extremely flat, distortion-free surface that is mirror-like. The technique gets its name from the fact that at certain angles a black polished surface looks entirely black due to the way it catches the light.
Similarly, the hands are also stainless steel and black polished. The spade-shaped hands are produced to be three-dimensional and rounded – note the contours on the tip of the hour hand – and then finished with black polishing.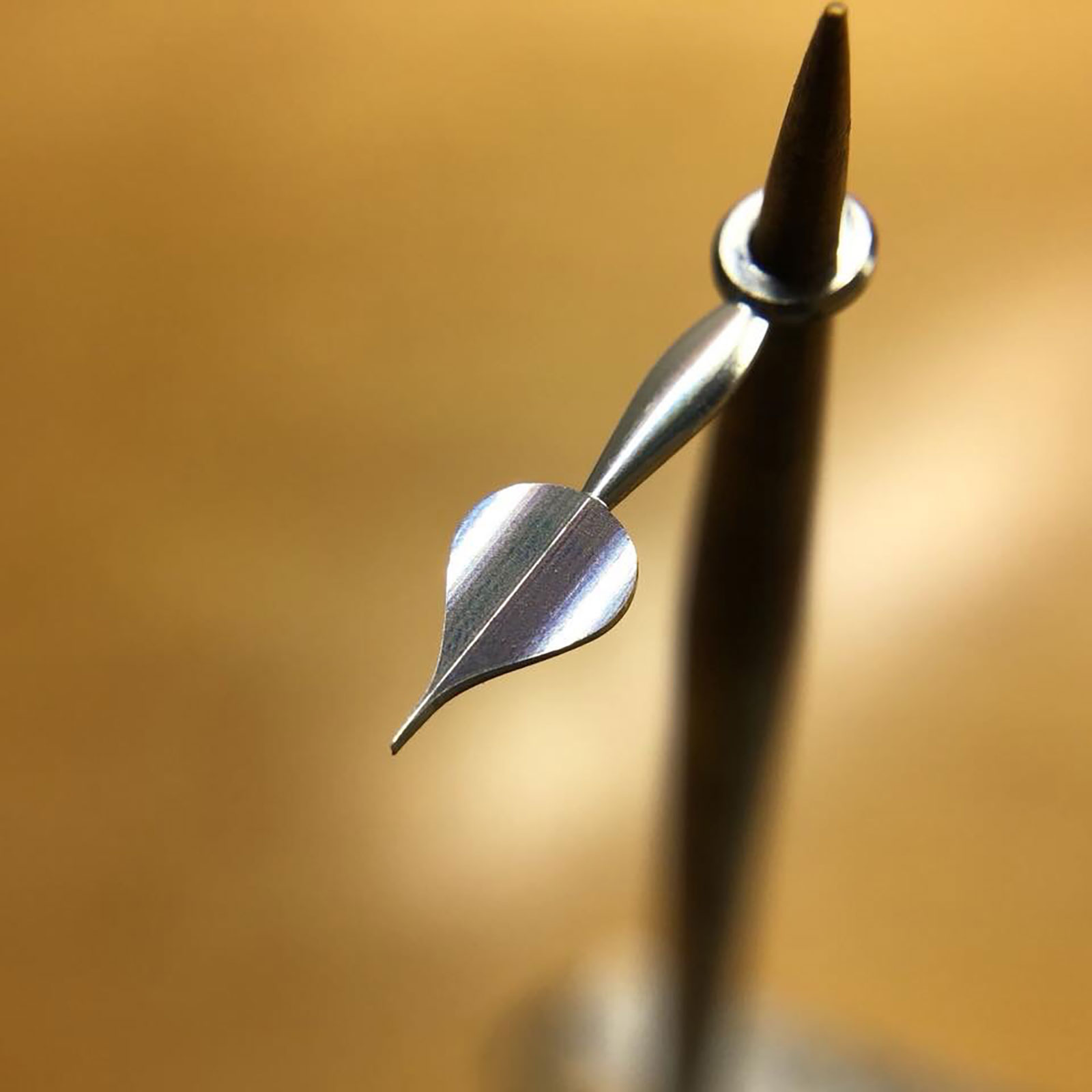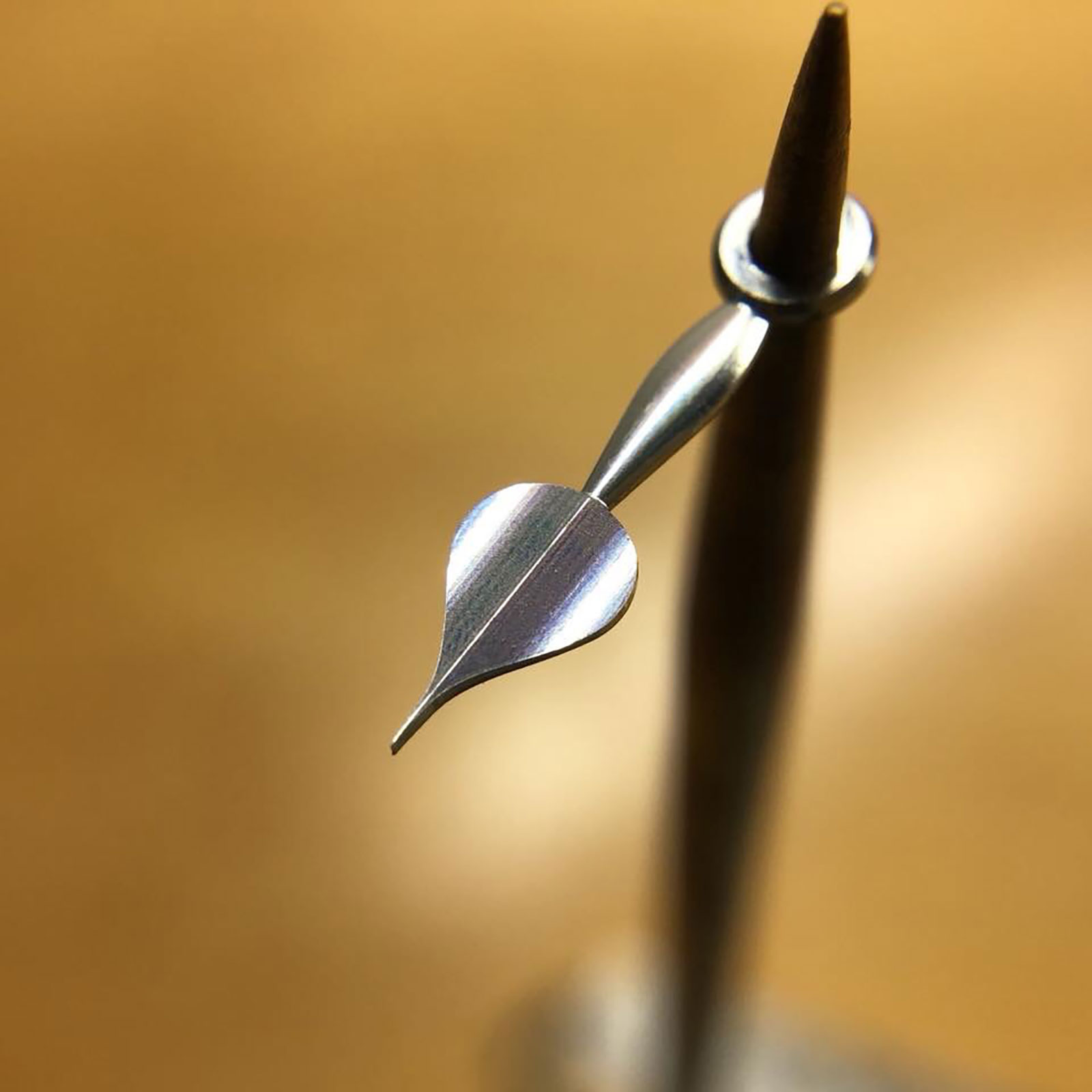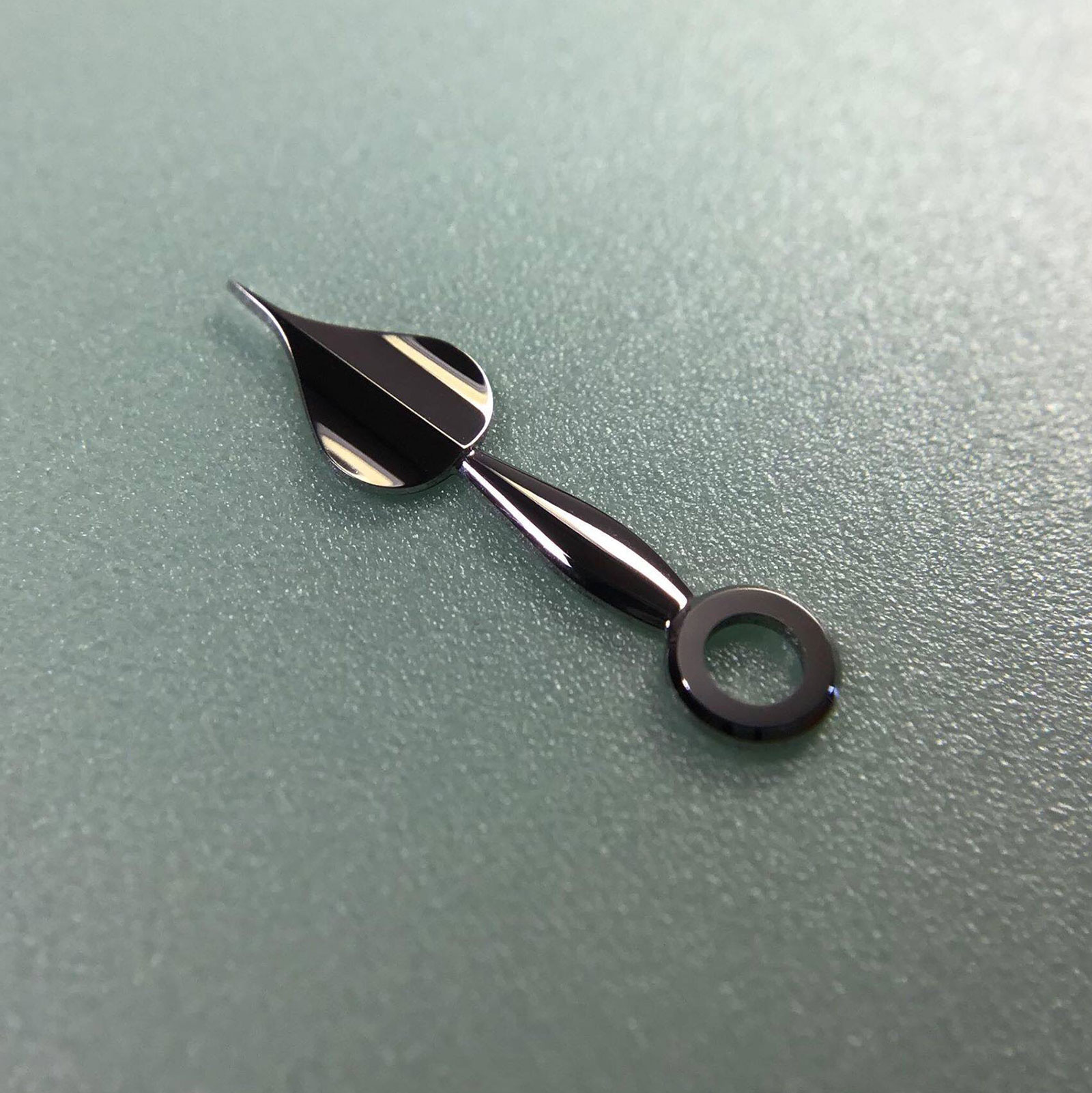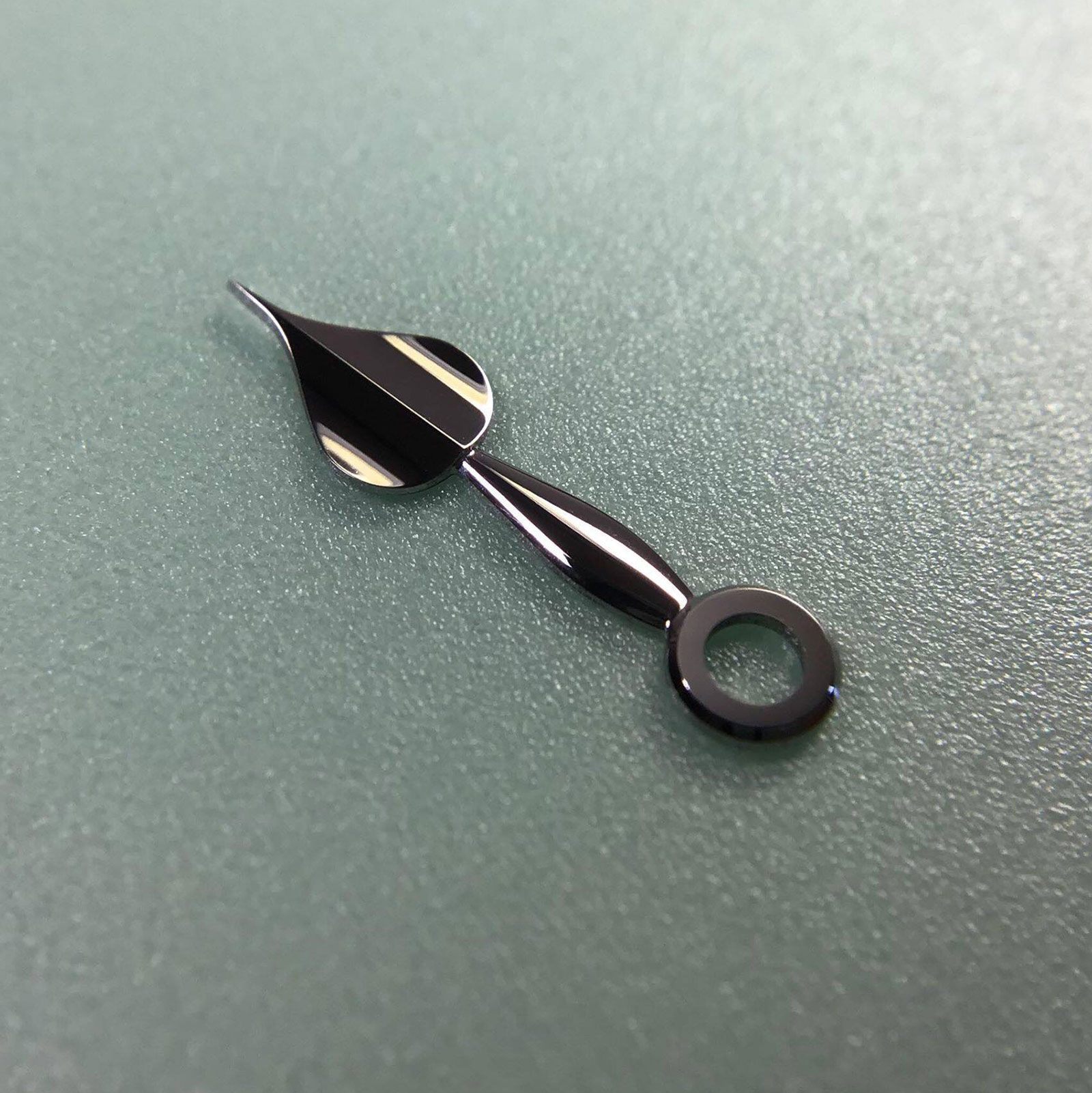 The dial is finished grained, matte black with Breguet numerals printed in bright white lacquer. True to the style of the 1930s, the seconds sit on an oversized sub-dial, and the minute track is prominent.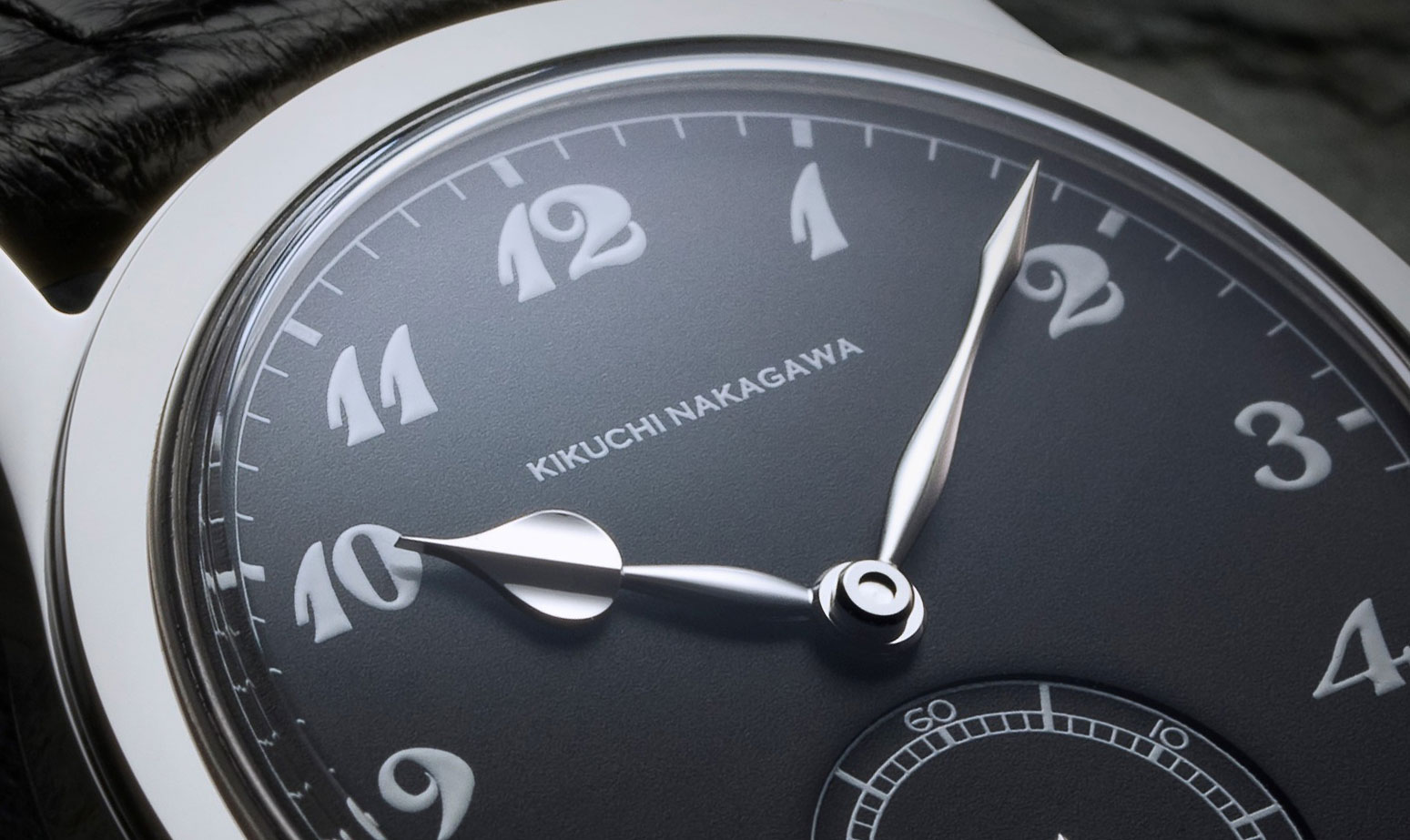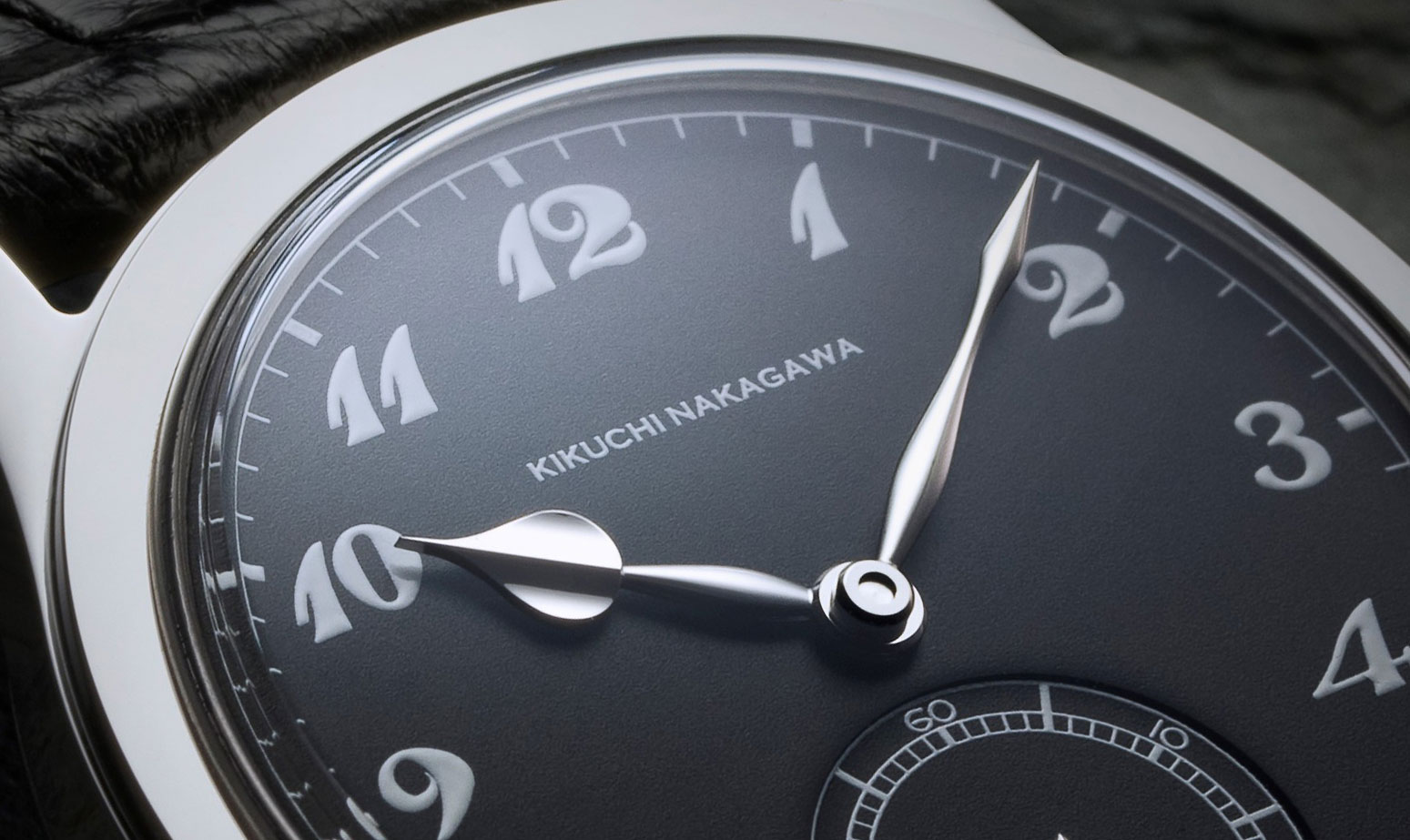 And to complete the vintage styling, the crystal is a "box-type" sapphire that's domed like the PlexiGlas on vintage watches.
Underneath the case back – which is solid and black polished – is the most modern bit of the watch: a Vaucher VMF 5401 automatic. It's an extra-thin, self-winding calibre with a micro-rotor that's used by the likes of Richard Mille and Parmigiani. While arguably not as unusual as the rest of the watch, the VMF 5401 is finely finished and finely constructed.
Price and availability 
The Murakumo is price at US$20,000. It's available direct from Kikuchi Nakagawa.
---
Correction September 14, 2018: The model name is Murakumo, not Murakamo as reflected in an earlier version of the article. Additionally, the case is made by Matsuura Works, not Matsuura Machinery.
Back to top.
---
You may also enjoy these.