Business News: Wempe Stops Selling Nomos After 20 Years
After the watchmaker began selling via online platforms.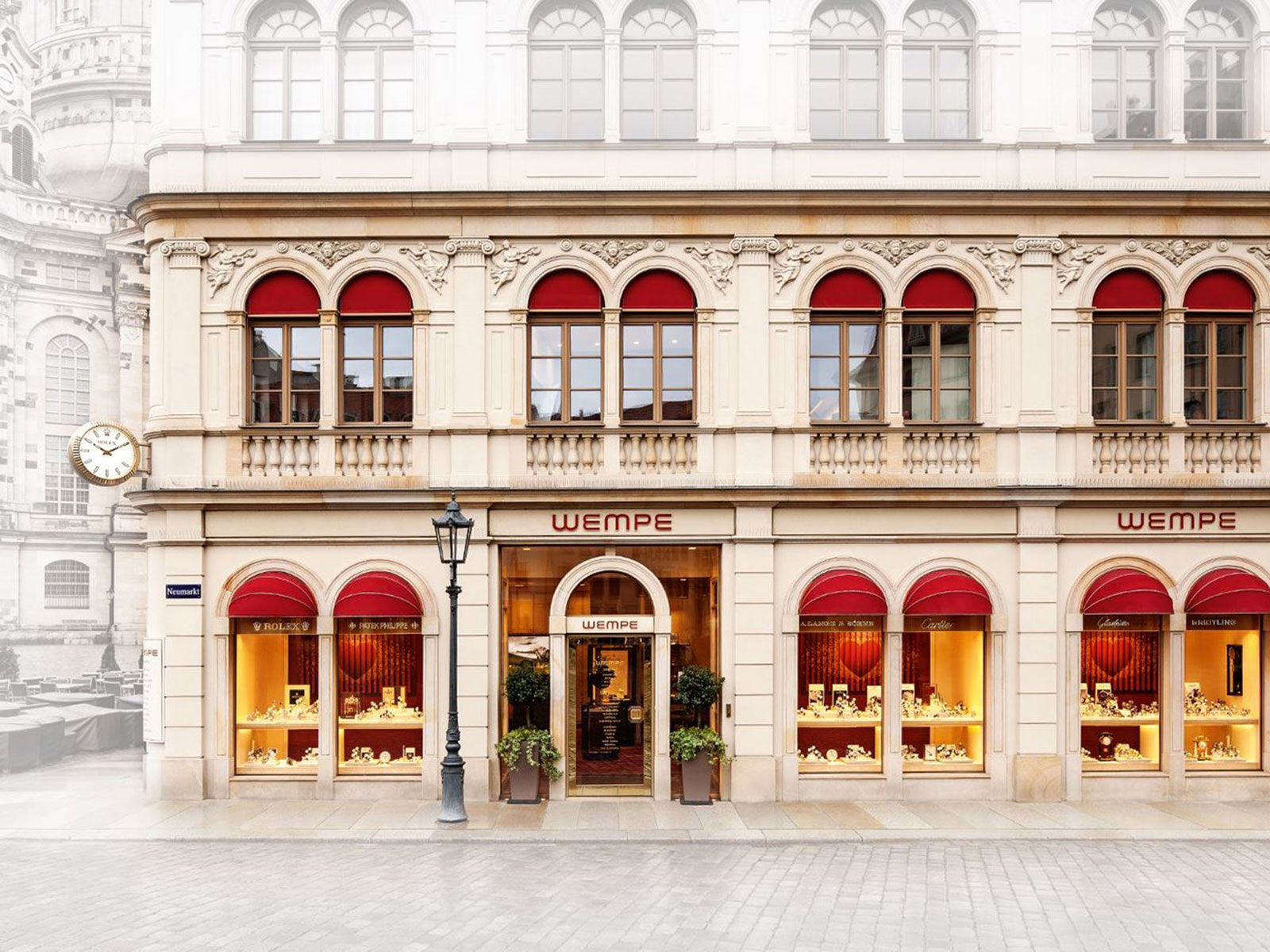 Wempe, the storied German jeweller that's 140 years old, just took the drastic step of terminating its relationship with Nomos, the Glashütte-based watchmaker much loved for its affordable timepieces, according to German trade magazine Blickpunkt Juwelier. This ends a 20-year relationship that, according to German newspaper Handelsblatt, has seen some 46,000 clients buy a Nomos at Wempe.
Beyond the lengthy relationship, Wempe is also one of the most important watch retailers in Europe, with 36 stores across the continent (with one in New York), and 2017 sales of €466m (US$537m). It was also a major retailer for Nomos, which counts Germany as its biggest market. Nomos, on the other hand, is a minnow amongst watchmakers, especially compared with other brands that Wempe represents, including Rolex and Patek Philippe.
The reason for the parting of ways is Nomos' decision to sell new watches via German online retailer Chronext, as well as refurbished, used watches on Chrono24, a marketplace for pre-owned watches, a step that was announced to its retailers last week without any prior consultation.
Nomos chief executive Roland Schwertner stated the rationale behind the expansion was simple: Chronext is like any other retailer, selling new watches at the official retail price; while the certified pre-owned watches on Chrono24 are older models that help raise the value of used Nomos watches across all platforms.
Already in 2010 Nomos was amongst the first watch brands to start selling direct to the consumer online, a move that resulted in some muttered dissatisfaction amongst its retailers, though it appears the latest expansion of Nomos' online offerings was the last straw.
An announcement signed by the retailer's chief executive Kim-Eva Wempe, as well as her father, Hellmut, stated, "We were completely surprised by this decision, because this procedure was not discussed in any way in advance with us. As a traditional family business, we have a different understanding of partnership… As a Hanseatic company, it is not our style and philosophy to publicly debate differences with partners. After the actions of Nomos, we are now forced to take a stand, or clarify some facts."
Wempe's parting with Nomos comes after a petition began circulating amongst Nomos retailers, giving the watch brand until end of the year to reverse course or face termination. The jeweller's unforgiving stance also comes in the wake of its own plans to retail watches online, beginning in early 2019.
Nomos' push to sell online is not novel, with several other brands having done so, most notably those owned by Swiss luxury group Richemont, which includes Cartier, IWC and Panerai. Such brands have begun selling online on their own websites, as well as platforms like Net-A-Porter (which is owned by Richemont). But the retailers' reaction to Nomos' online growth is most drastic so far, perhaps as a consequence of the watchmaker's size.
---
Source: Blickpunkt Juwelier and Handelsblatt
Back to top.
---
You may also enjoy these.