Watch Spotting: Johann Rupert of Richemont in the FT
The billionaire and a crown at two o'clock.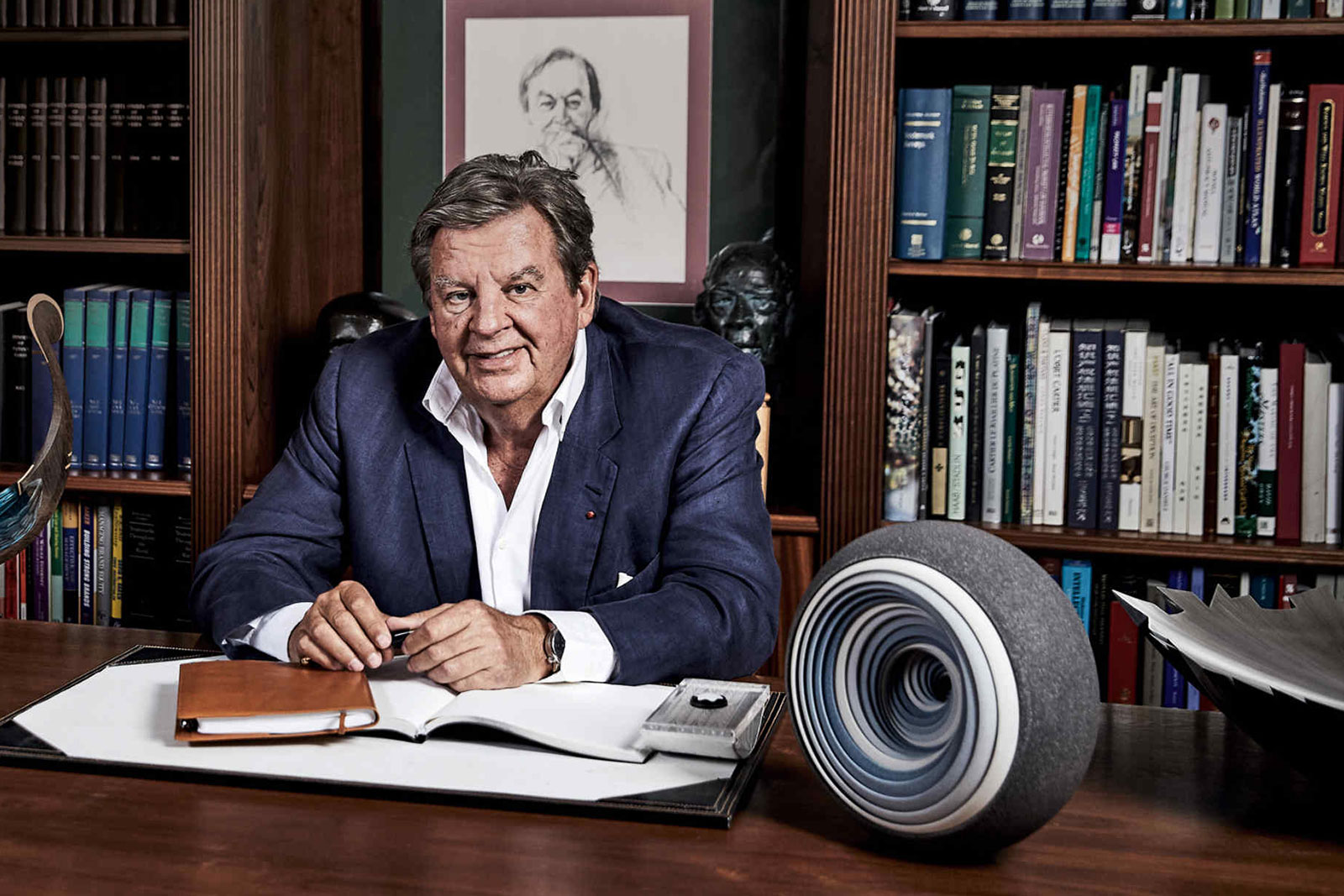 A South African who controls Compagnie Financière Richemont, Johann Rupert is one of the titans of the watch business. A shrewd and plain-speaking entrepreneur who is worth US$6.6 billion according to Forbes, Mr Rupert's Richemont owns 11 watch and jewellery names, including A. Lange & Söhne, Cartier, IWC and Panerai, a stable of brand accumulated over the years, bankrolled by the Rupert family's tobacco business.
Mr Rupert was profiled in last weekend's Financial Times, where he discussed the Michelangelo Foundation, set up two years ago to preserve traditional European artisanal crafts. He does address the great irony of the matter in the article – Richemont is one of the culprits and beneficiaries of the commoditisation of luxury – in the article, which is well worth a read.
While he is described within the article as wearing a platinum Vacheron Constantin during the interview, the article opens with a portrait of Mr Rupert (reproduced above) sitting in his wood-panelled office in London's Mayfair. There's a Montblanc Lalique blotter on the desk, and visible just underneath his cuff, a watch with its crown at two o'clock – unmistakably a Lange Zeitwerk. And it has a dark dial that appears to be translucent, making it the uncommon Zeitwerk Luminous "Phantom" limited edition.
Mr Rupert is reputed to have a particularly soft spot for two of his brands, namely A. Lange & Söhne and Panerai. The former he apparently likes for its impeccable quality and craft, and the latter, its remarkably strong brand identity (and equally impressive margins). A run through the images of Mr Rupert online appear to confirm that, often showing him with either a Lange or a Panerai.
Needless to say Mr Rupert is occasionally seen with watches from his other brands.
Paucity of choice is certainly not a challenge Mr Rupert faces.
---
Top photo by Richard Grassie/Financial Times
Back to top.
---
You may also enjoy these.