Baselworld Responds to Swatch Group's Shock Departure
With a bold vision of 2019 that's online and affordable, generally speaking.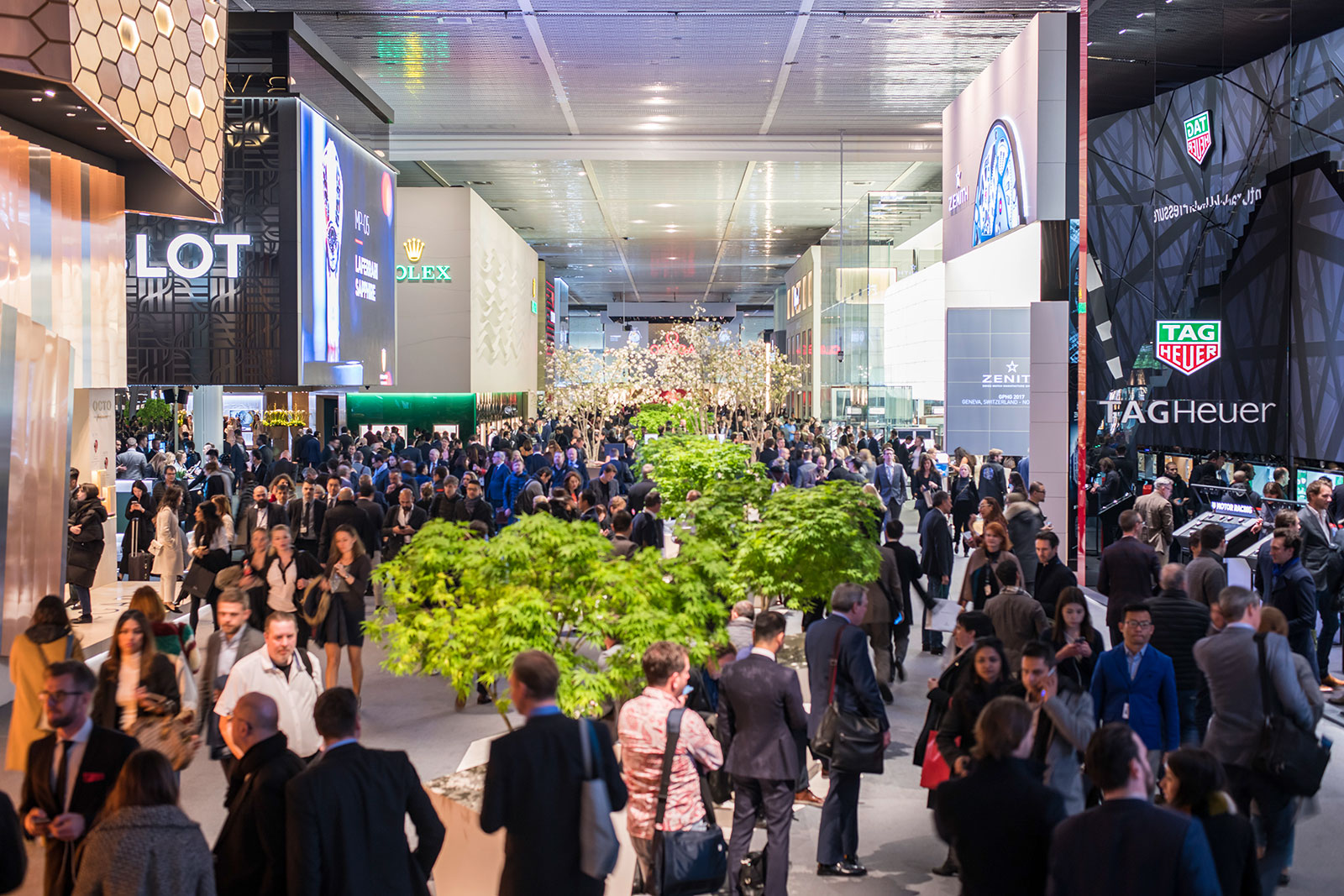 A day after Swatch Group chief executive Nick Hayek shocked the watch world by announcing he would depart from the Baselworld watch fair in Swiss newspaper Neue Zürcher Zeitung (NZZ), the event's organisers have responded with a two-page press release titled "Baselworld 2019 with Numerous New Ideas and Formats".
Mr Hayek's declaration, which he repeated a day later in a phone interview with CNBC, is major news because the Swatch Group is the largest exhibitor at Baselworld, with a budget that exceeds SFr50m, including accommodation and travel costs. And the conglomerate is also Switzerland's largest watchmaker, and owner of 18 brands, including billion-dollar marques like Omega, Longines and Tissot. While the Swatch Group has not officially revealed its substitute for Baselworld, a possibility that's been mooted is regional exhibitions in key markets.
The Baselworld press release opens with a quote from Rene Kamm, the chief executive of MCH Group, an exhibition organiser that owns Baselworld and also Art Basel: "We extraordinarily regret Swatch Group's decision". The release then goes on to detail Baselworld's plans for a revamped show next year, and, somewhat oddly, rebuts certain pronouncements Mr Hayek made.
Baselworld chief Michel Loris-Melikoff promises a bold new vision for 2019, one where the fair is vibrant and tech-savvy, with "a wholly revised press day and a Retailer Summit", as well as a presence on WeChat, arguably the biggest social media and messaging app in China. Much of revamp appears to be in the early states, as the press release largely dealt in general concepts, rather than specifics.
The key change to the physical format of the show is a rearrangement of Hall 1, the main event space of Baselworld (pictured above), and where the Swatch Group once occupied a majority of the prestigious ground floor, sitting the centre of the hall alongside names like Rolex, Chopard and Patek Philippe. Independent watchmakers from Les Ateliers, formerly on the second level of the building, will be promoted to Hall 1.0 South, just across from Hall 1.
While that is an admirable idea in principle, the unevenness of the quality of independent watchmakers present in Les Ateliers – they range from the successful and highly regarded to some one-ligne away from going under – might raise the eyebrows of the grandees who run the major establishment brands.
Baselworld is notorious to pricey and so-so food, and the organisers have promised "a diverse selection of catering options" that will be positioned more accessibly – at least physically. Choices "ranging from takeaway to an exclusive three-star restaurant" will be placed in the central area of Hall 1, making the trek to a meal shorter but probably no less expensive. With the other exorbitantly marked-up expense being accommodation, Baselworld also states that it will ink agreements with local hotels "to guarantee a reasonable price level", which is perhaps the most ambitious promise in the entire press release.
One criticism Mr Hayek levelled at Baselworld in the NZZ article was that watch brands were not included in the discussion and development of the revamped Baselworld. Baselworld says "[Mr] Loris-Melikoff contradicted the representation", and that a "high-ranking manager from Swatch Group was present" at meetings in May and July.
"Other big Swiss watch brands" will continue to exhibit at Baselworld, though Mr Loris-Melikoff ends the announcement with an olive branch: "I personally would be very pleased to hold constructive talks with Swatch Group."
You can see the full release here.
---
Back to top.
---
You may also enjoy these.