Takeaways and Top Lots at Phillips' Hong Kong Auction
The last watch sale of the spring season is just over.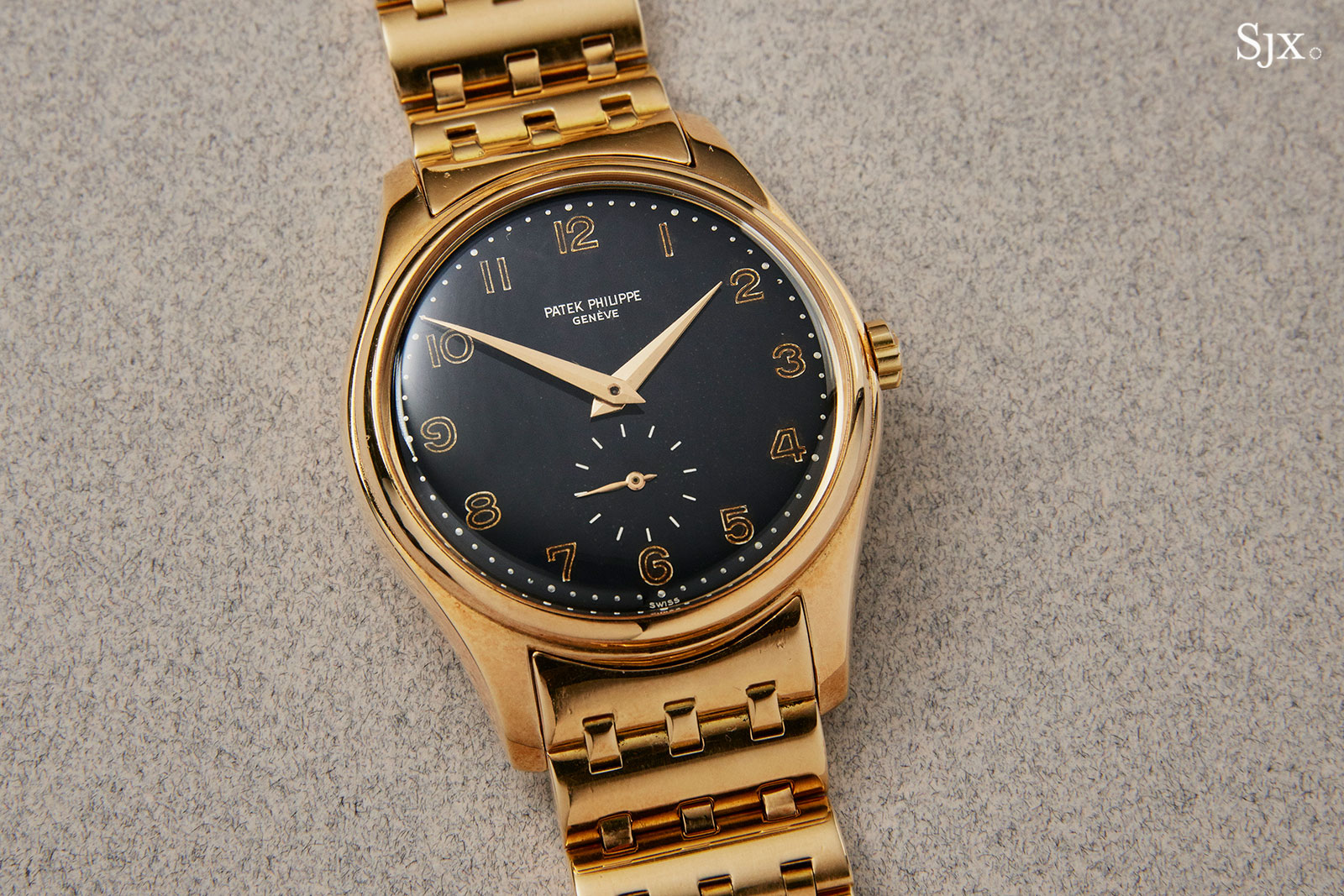 Many lots that were expected to do well did indeed perform well at first auction put together by Thomas Perazzi, the recently installed head of watches at Phillips Hong Kong. The sale tally was HK$125m, or US$15.9m, including buyers' premiums.
The possibly unique Patek Philippe ref. 2526 with a glossy black dial and Arabic numerals (pictured above) soared to HK$2.38m, or US$303,000, all fees included. Almost double the low estimate, the watch got there swiftly as a result of a three way-contest between Phillips' Aurel Bacs and Nathalie Monbaron – both on telephones with clients – and a prominent Hong Kong collector who is a familiar face at auctions.
Some went one better. The Patek Philippe ref. 1436 split-seconds chronograph, a magnificent watch by any objective standard in both complication and condition, save for being a bit small for today's tastes, finished at HK$4.06m, or US$518,000.
A watch like this getting a result this big warms even the coldest of horological hearts. It was estimated at just HK$1.60m to HK$2.40m, but the two bidders at the end – Mr Bacs and an Asian gentleman from the  trade – helped make it fourth most expensive lot in the sale.
Another outperformer was the prototype Omega Seamaster 1000m f300Hz electronic (which came after a good number of Speedmasters, old and new, that consistently sold for strong prices). The Seamaster went for HK$750,000, or US$95,600, which is more than triple the high estimate. But the experimental diver got there with an almost silent room, with the bids almost entirely coming from absentee or commission bids placed before the sale.
And then there was the Patek Philippe Dome Clock covered in pandas rendered in cloisonné enamel. With both Phillips' Zachary Lu and Louisa Chan – both based in Taipei – vying for the clock, the final number was HK$2.19m, or US$279,000, well past the high estimate, proving that even rich people like cute animals, and Asians really love pandas.
Notably, the Greubel Forsey Quadruple Tourbillon that was originally owned by TAG Heuer chief executive Jean-Claude Biver (his initials are engraved on the movement), sold for HK$2.80m, or US$357,000. This exceeded the high estimate, and appears to continue the recovery in secondary market prices for Greubel Forsey, which languished for several years.
Two bidders were competing for the Quadruple Tourbillon, an online bidder in California (which coincidentally is where the American distributor for the brand is based), and a client represented by Phillips' Jill Chen, who won the watch.
---
Condition is barely a worry when it comes to pre-owned Greubel Forsey watches (especially for Mr Biver's former possessions), but is a major factor in vintage watches, especially for two pricey Patek Philippe watches in the sale. The ref. 2438/1 perpetual calendar sold for HK$4.54m, or US$579,000 – a lot of money but closer to the low estimate than the high. That can be explained by the fact that the dial has likely been cleaned, and the case polished.
For the same reasons the ref. 1518 in yellow gold – from the original owner's family and complete with original papers no less – sold for HK$3.70m, or US$472,000. Also close to its low estimate, the ref. 1518 slightly more worn than the ref. 2438/1.
It's worth pointing out that the the ref. 2438/1 sold for more money at Christie's in 2009, indicating that crisp condition has become a greater consideration than before.
---
No auction is an auction without Rolex, and naturally its watches did well, including more than a half dozen Daytona "Paul Newman" chronographs (which after a while start to blend into one another). Three are worth mentioning.
An otherwise ordinary Rolex Submariner ref. 5513 – save for its convincingly original condition and guarantee papers from 1966 – sold for HK$500,000, or US$63,700, topping an estimate that seemed high. The result proves that some collectors prize originality over restoration, and also the obvious fact that a lower quantum in price makes it easier to outperform.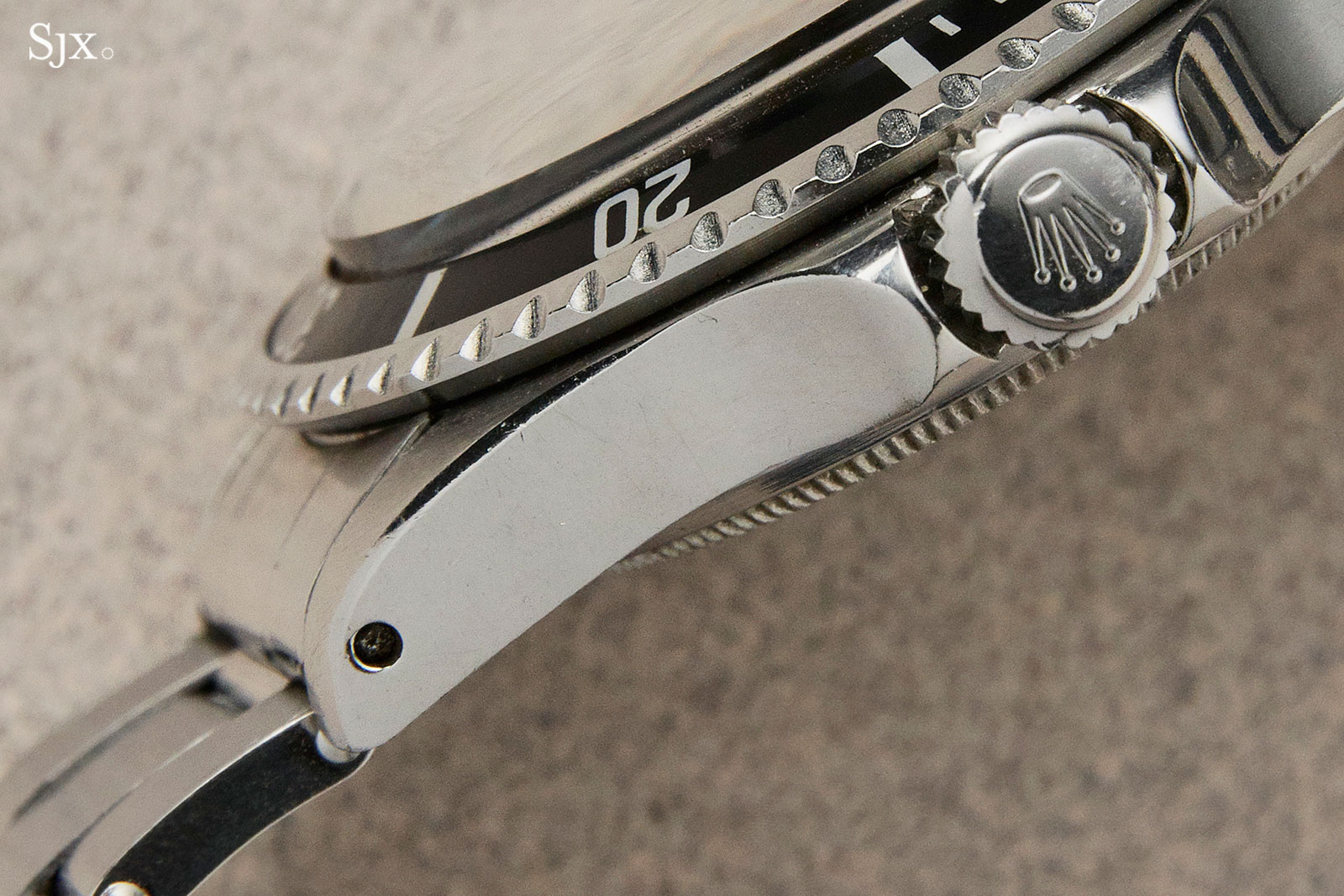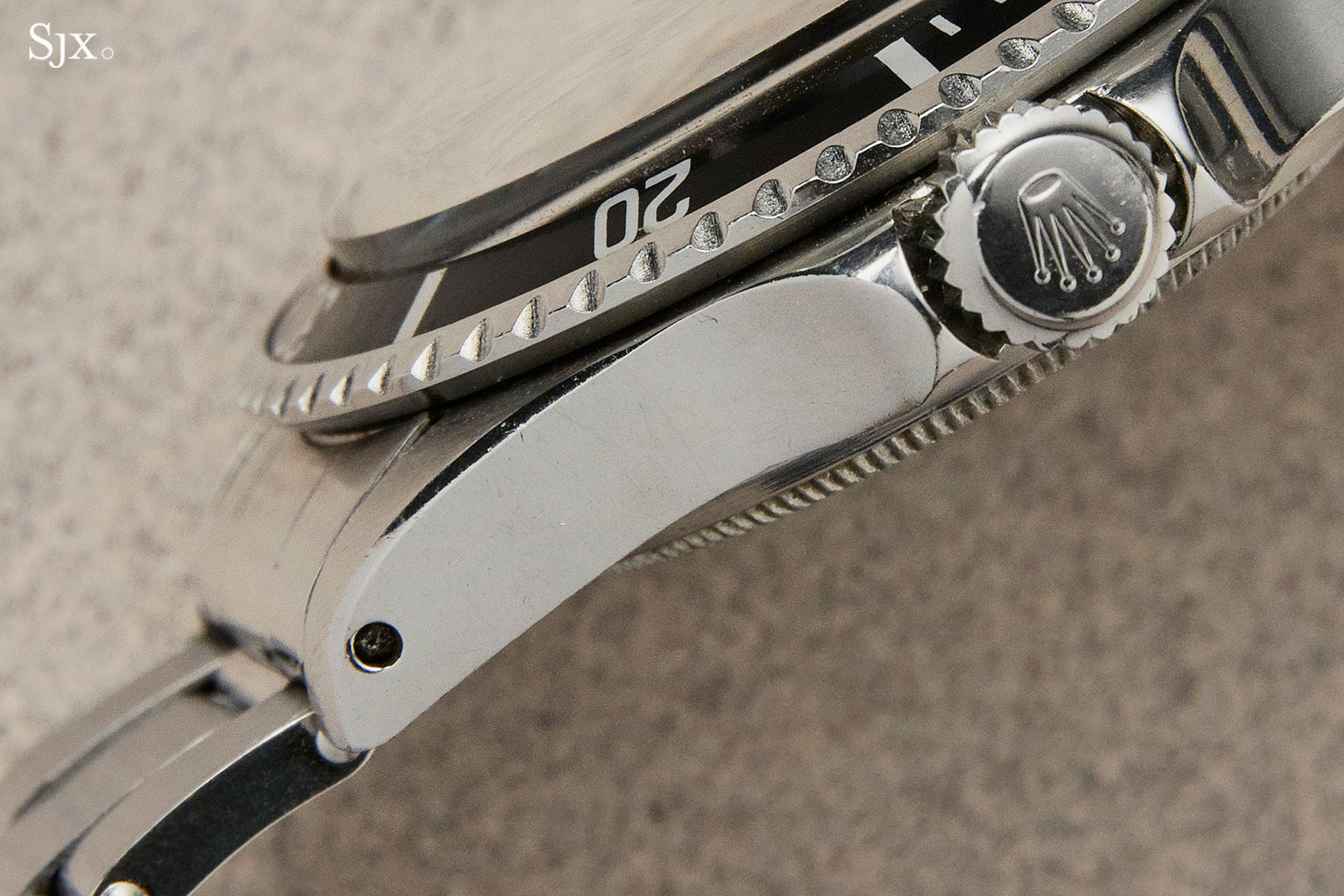 The left-handed GMT-Master ref. 6542, which is possibly unique and never sold before at auction, sold for HK$2.13m, or US$271,000. Several bidders were competing for it, but Mr Bacs on the phone was the most aggressive bidder, upping his offer in steps of HK$50,000 and HK$100,000.
The result is a big number, double the high estimate in fact, but not the priciest ref. 6542 ever sold at auction; two examples in pristine condition have crossed the US$300,000 mark at Phillips in the past. Perhaps the lesson is that the watch is perhaps too exotic for most collectors, who prefer instead to cough up for a plain vanilla example in "new old stock" condition, which appeared to have been the case for the most unusual of the Rolex Daytonas sold recently in Geneva, namely "The Neanderthal" and "The Arabian Knight".
And the big one before the auction remained the big one after. The prototype Rolex "Double Red" Sea-Dweller ref. 1665 with no helium escape valve sold for HK$4.90m, or US$625,000. That's only a shade above the low estimate, with only modest bidding action that was won by a client represented by Phillips' Taipei specialist Louisa Chan.
That may be attributed to the high quantum of the estimate, and also the fact that the watch is an extremely nerdy one, without the glamour of celebrity provenance or the trendiness of a Daytona. The buyer of this one knows his watches no doubt.
But the biggest surprise of the auction (or not a surprise at all to those really in the know), were the pair of black and white ceramic Chanel Mademoiselle J12 watches. Launched last year in a limited edition of 555 pieces each, they cost about US$7000 at launch. At the auction they sold for HK$160,000 and HK$175,000 respectively, or US$20,300 and US$22,300 – triple the original retail price. Results like this are always a good reminder that while watch collectors collect watches, the rest of the world desires everything else.
---
Correction May 31, 2018: The Patek Philippe ref. 2438/1 was only sold once at auction before at Christie's, and not twice as previously stated.
Back to top.
---
You may also enjoy these.