Breaking News: Jaeger-LeCoultre Gets a New, Female CEO
Catherine Alix-Renier, formerly the chief of VC&A in Asia.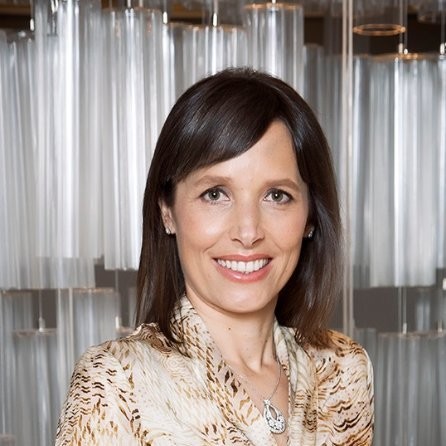 Jaeger-LeCoultre, the Swiss watchmaker that's been without a leader for almost a year, will get a new boss come May 1, according to Hong Kong newspaper South China Morning Post. The incoming chief executive is Catherine Alix-Renier, currently the President of jeweller Van Cleef & Arpels' Asia-Pacific division.
It's a promotion for Ms Alix-Renier, while keeping things within Richemont, the Swiss group that owns both Jaeger-LeCoultre and Van Cleef & Arpels. Ms Alix-Renier takes over from Daniel Riedo, who left the top job at Jaeger-LeCoultre early last year in a surprise announcement. In the interim, Jaeger-LeCoultre was led by deputy chief executive Geoffrey LeFebvre.
The lack of a chief executive led to some drift at Jaeger-LeCoultre, the biggest maker of watch movements in Richemont. Estimated by Swiss bank Vontobel to have an annual revenue of about SFr680m, Jaeger-LeCoultre has in recent years fallen behind its historical rival and peer IWC, which has outpaced it in revenue and growth.
Ms Alix-Renier becomes the second female chief executive at Richemont, after Chabi Nouri at Piaget, which makes jewellery and watches. More significantly, she becomes the first female head of a major haute horlogerie watchmaker, traditionally a male dominated industry that also caters predominantly to male clients.
This is unsurprising, given Richemont chairman Johann Rupert's pronouncement at the year-end investor meeting in November 2016: "I want to see less grey men, less grey Frenchmen" at the top of the group. Last year Richemont shook up its board, appointing several tech executives and women.
Like many other senior managers in Richemont, Ms Alix-Renier began her career at Cartier in 1999, after an MBA at Boston College, according to her LinkedIn profile. She then moved to Van Cleef & Arpels in 2003, and spent the next 15 years climbing the ranks.
---
Source: South China Morning Post
Back to top.
---
You may also enjoy these.