Jaeger-LeCoultre Introduces the Atmos Infinite
A sleek new look for an ingenious example of clockmaking.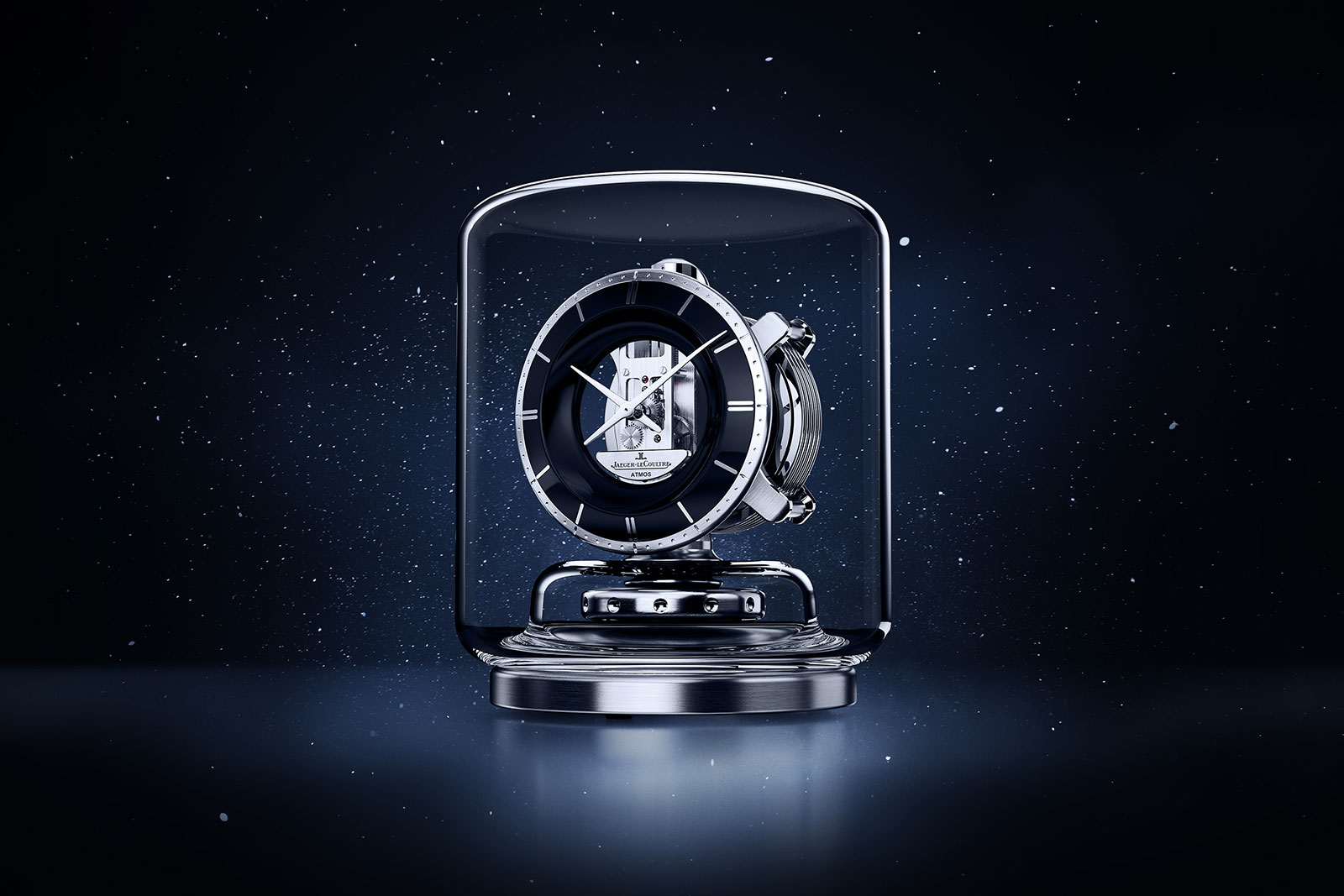 Although Jaeger-LeCoultre has launched about a dozen new wristwatch models to date in 2022, the standout new timepieces from the Le Sentier manufacture are a pair of clocks that share the same aesthetic. One is the very expensive Atmos Hybris Mechanica Calibre 590, and the other is the far more affordable Atmos Infinite.
Most Atmos clocks are defined by their boxy exterior and classical dial, with the notable exceptions being those designed by collaborations like Apple designer Marc Newson and Hermes. Reminiscent of Mr Newson's Atmos designs, the Infinite features a clean, monochromatic movement in a seamless glass cylinder, instantly setting it apart from the rest of the Atmos lineup.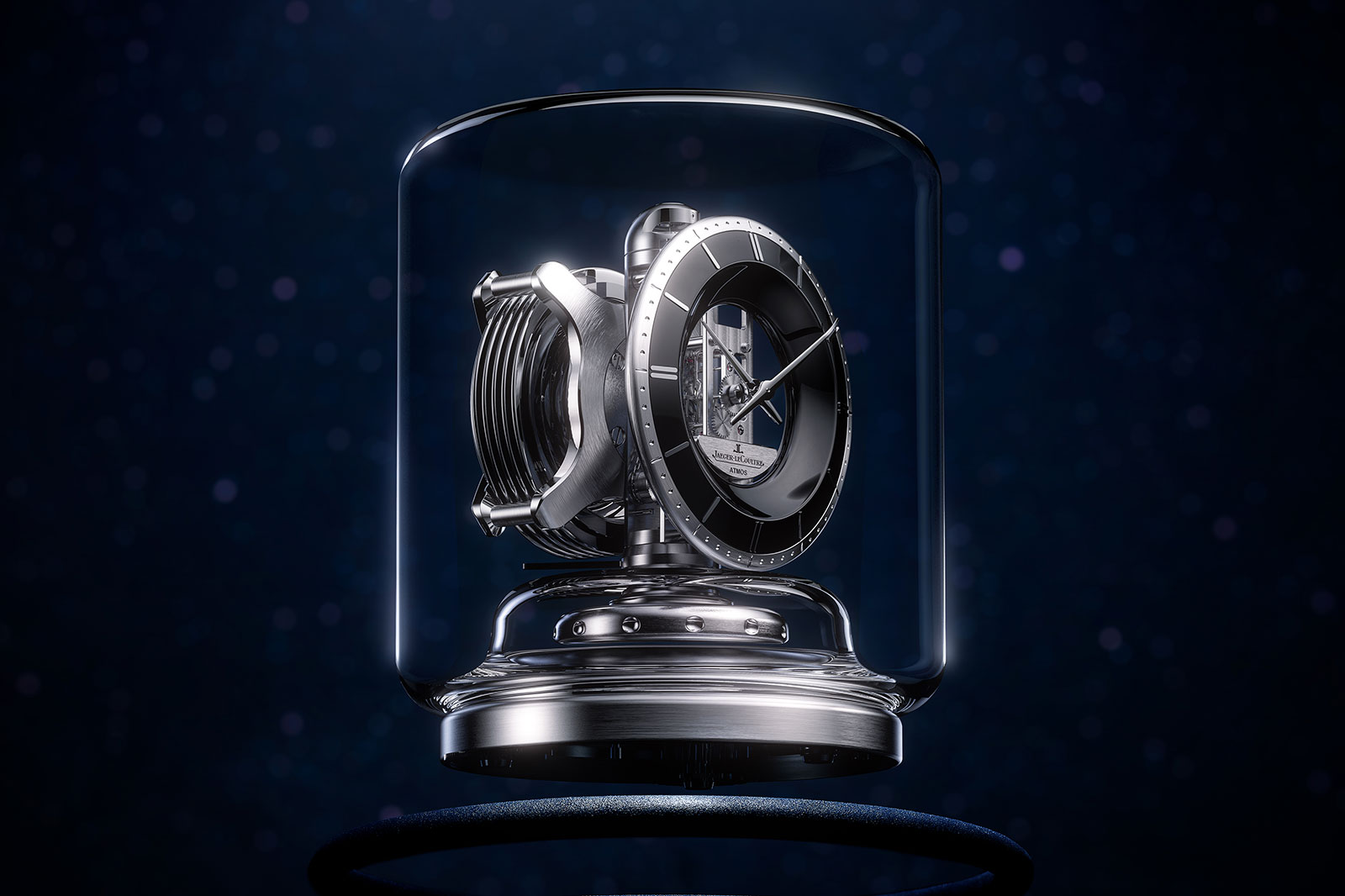 Initial thoughts
Sitting alongside the Patek Philippe Dome Clock as an iconic timepiece in the clock category, the Atmos is one of Jaeger-LeCoultre's best products in concept and execution. It's powered by a simple yet ingenious mechanism that's so effective it remains unchanged after almost a century. And it is offered in a surprisingly wide range of designs, many of which are affordable, with the entry-level model starting at just over US$7,000.
But most Atmos designs feel dated, being more or less unchanged since the 1950s. The exceptions were the limited editions by the likes of Mr Newson and Hermes, which were all much more expensive. The most recent Atmos Newson, for instance, retails for US$29,300.
The Atmos Infinite, on the other hand, costs half that. It is beautiful and distinctive, and being an Atmos, a clever piece of clockmaking. In short, it is the most affordable Atmos with a high cool factor in the catalogue.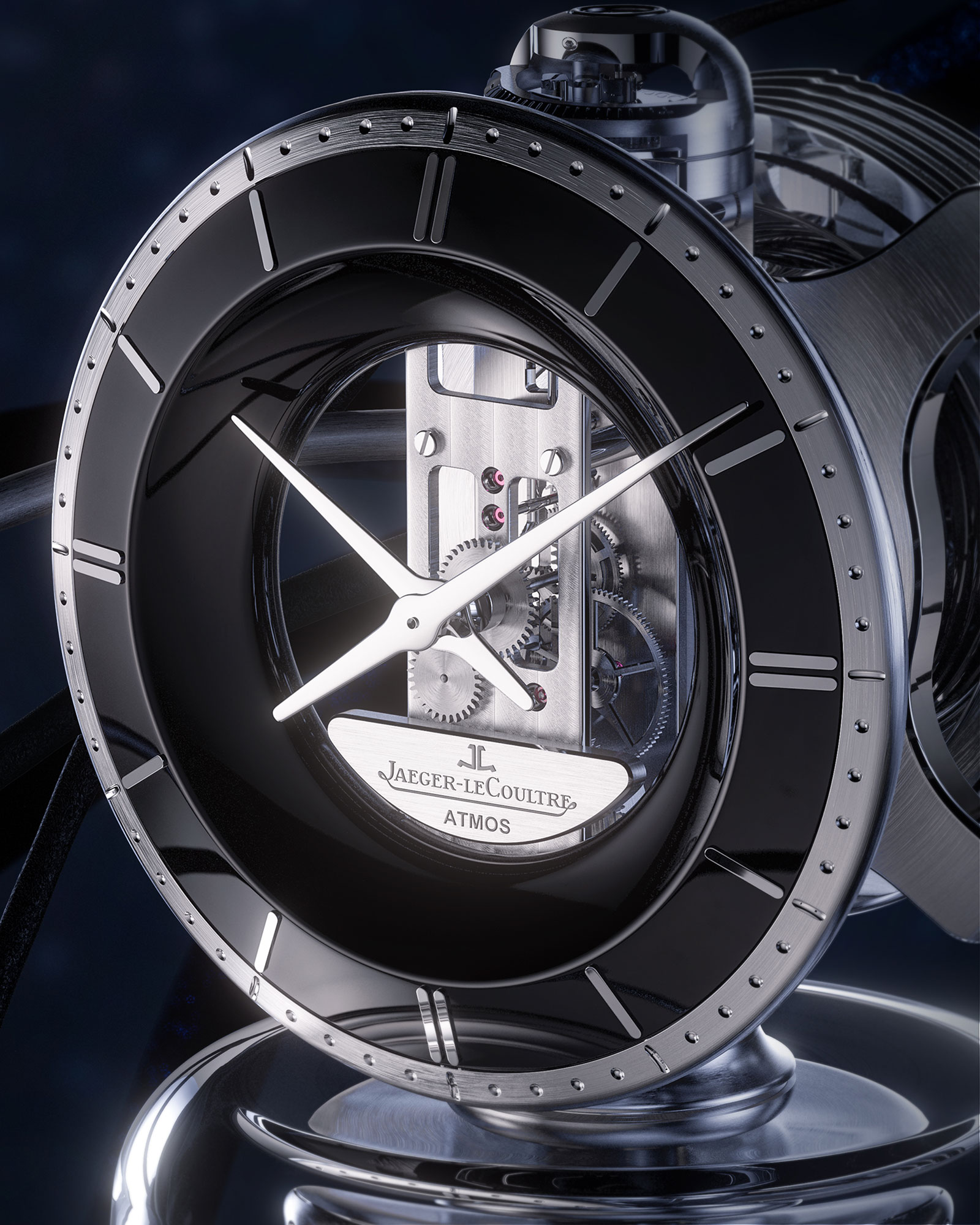 A new look for old tech
The Atmos Infinite is powered by the cal. 570, which in traditional Atmos style is suspended within a clear glass case. But unlike traditional Atmos clocks that are housed in a box, the Infinite is sheathed in a glass cylinder with a raised lip on its bottom that protects the balance wheel.
The seamless glass cylinder is matched with an equally sleek dial that is made up of a black-lacquered chapter ring with applied baton indices. The chapter ring is actually made up of two parts, an outer ring carrying the indices that is slightly convex, and an inner ring that is steeply angled towards the movement.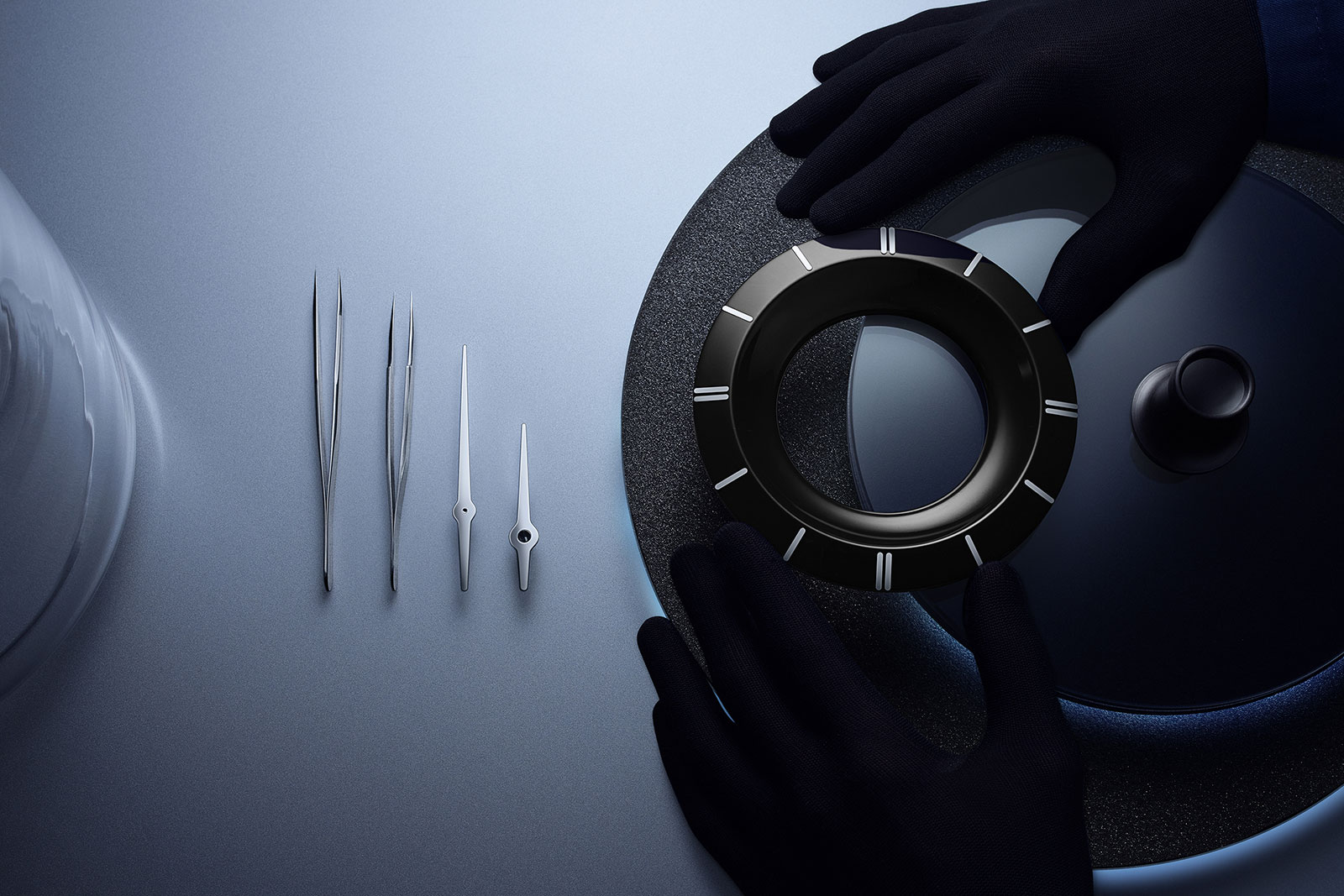 Though its styling is new, the Atmos Infinite relies on the same mechanism that has powered the Atmos since its invention. The mainspring is wound by a bellows filled with ethyl chloride, a gas highly sensitive to changes in temperature, which cause it to expand or contract. That in turn causes the bellows to expand or contract, creating the kinetic energy needed to wind the mainspring.
Because the Atmos balance oscillates extremely slowly – the balance runs at 120 beats per hour, compared to the 28,800 beats per hour of a conventional wristwatch – it requires only minimal power to keep it running. As a result, the minuscule motion of the bellows is sufficient to keep the clock running well.
---
Key facts and price
Atmos Transparente
Ref. Q5405311
Dimensions: 215 mm wide by 253 mm tall
Material: Glass and steel
Movement: Cal. 570
Functions: Hours and minutes
Winding: Via changes in ambient temperature
Frequency: 120 beats per hour
Power reserve: "perpetual"
Availability: Jaeger-LeCoultre boutiques and authorised retailers
Price: US$15,100, or €13,000 excluding taxes
For more, visit Jaeger-lecoultre.com.
---
Back to top.
---
You may also enjoy these.

Miki Eleta is one of the few members of the AHCI who is a clock-, rather than watch-maker. He specialises in highly complex clocks though up till 2001, Eleta only created kinetic sculptures, until challenged by a client to create a clock. 

A new look for the clock that runs on air.

Due to Coronavirus.