Vacheron Constantin Brings Vintage Les Collectionneurs Timepieces to Singapore
Eighteen have come to town - and are for sale.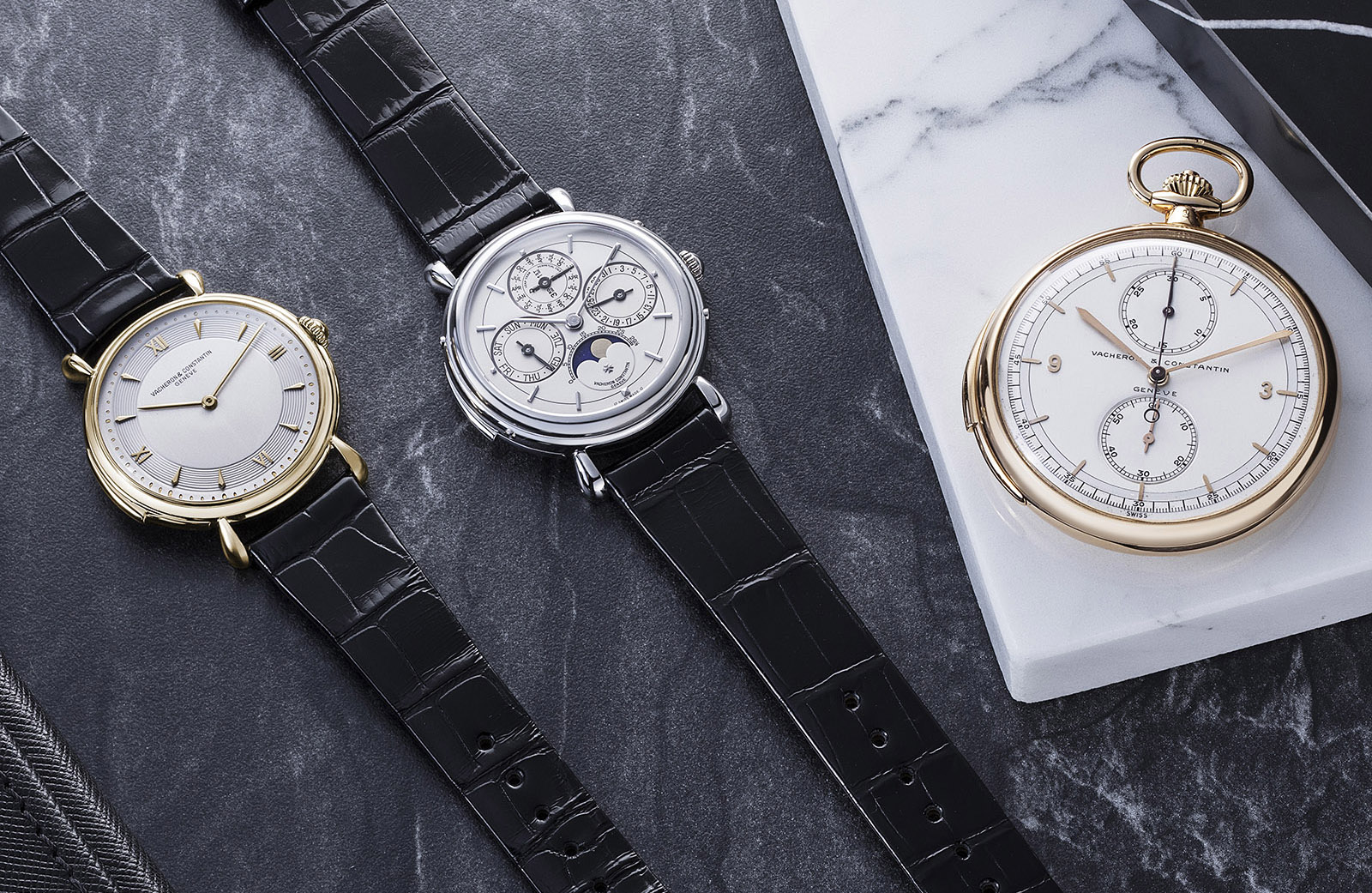 From now till 27 April, a selection from Vacheron Constantin's Les Collectionneurs – factory restored and certified vintage watches – are on sale at the watchmaker's boutique in Singapore's ION Orchard mall. Totaling 18 timepieces, the offer in Singapore comprises of wristwatches from 1927 to 1961 – including a pair of remarkable minute repeaters – as well as pocket watches from 1915 to 1925.
Les Collectionneurs is intended to showcase Vacheron Constantin's heritage as well as offer vintage pieces that have been restored to pristine condition. Now a decade old, Les Collectionneurs is presently only available year-round at three Vacheron Constantin boutiques, namely two in Geneva and one in New York City. The vintage collection does travel to other locations, and has landed in Singapore for the second year running.
Watches in the Les Collectionneurs range are sourced from private collectors as well as auctions, but all share the same factory treatment. That means a full service back home in Geneva, backed by a two-year warranty, as well as an archive extract listing the specifics of the watch, plus a certificate of authenticity. Here's a look at some of the highlights from the collection in Singapore, which are on show till April 27, 2018.
---
Ref. 4261 Ultra-Thin Minute Repeater
One of the most outstandingly beautiful models is the yellow gold ref. 4261, a mid-century, ultra-thin, minute repeating wristwatch that is quintessential Vacheron Constantin in style.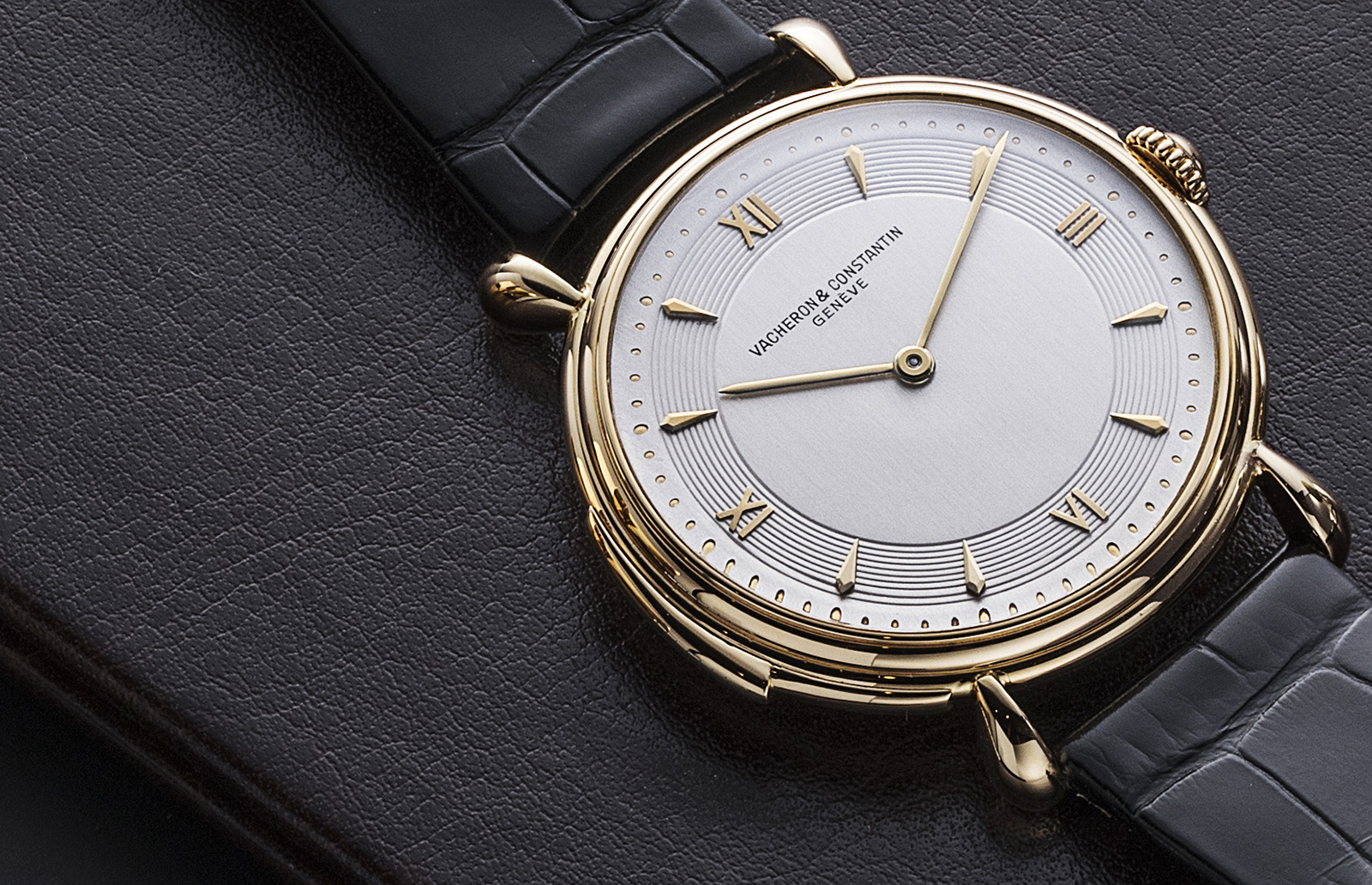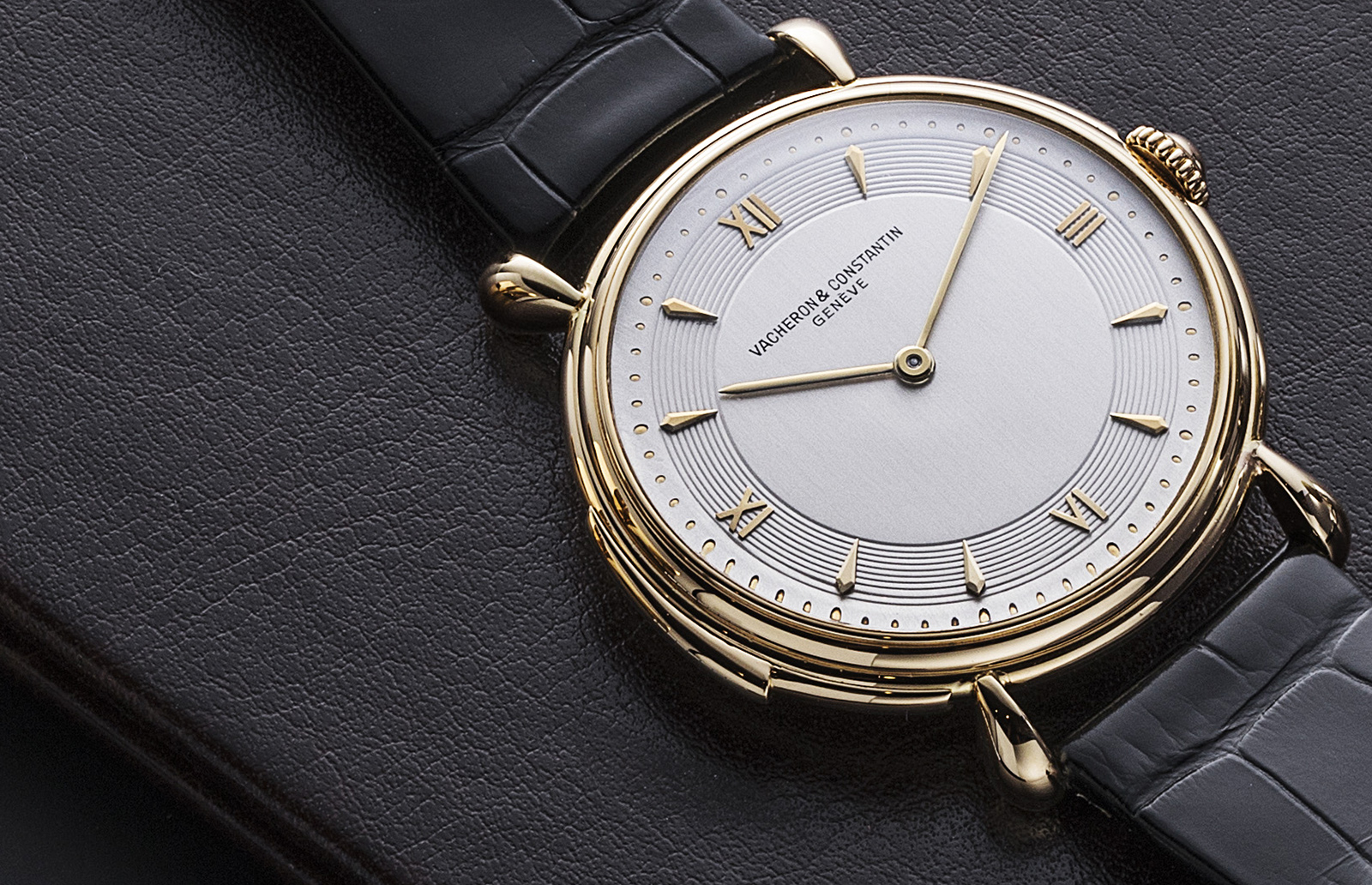 Less than 40 examples were produced from 1944 to 1951, with no more than 13 in yellow gold. This particular example is from 1951 and measures 36mm in diameter, complete with teardrop lugs. The dial is silvered with a concentric guilloché chapter ring for the hours and a pearled minute track.
Powering it is a hand-wound, 13-ligne movement that measures just 5.25 mm thick and epitomises 20th century Swiss haute horlogerie. It is said that only a third of the production run of the ref. 4261 were powered by this particular movement – the largest diameter minute repeating calibre used at the time – which makes this yellow gold number a rarity.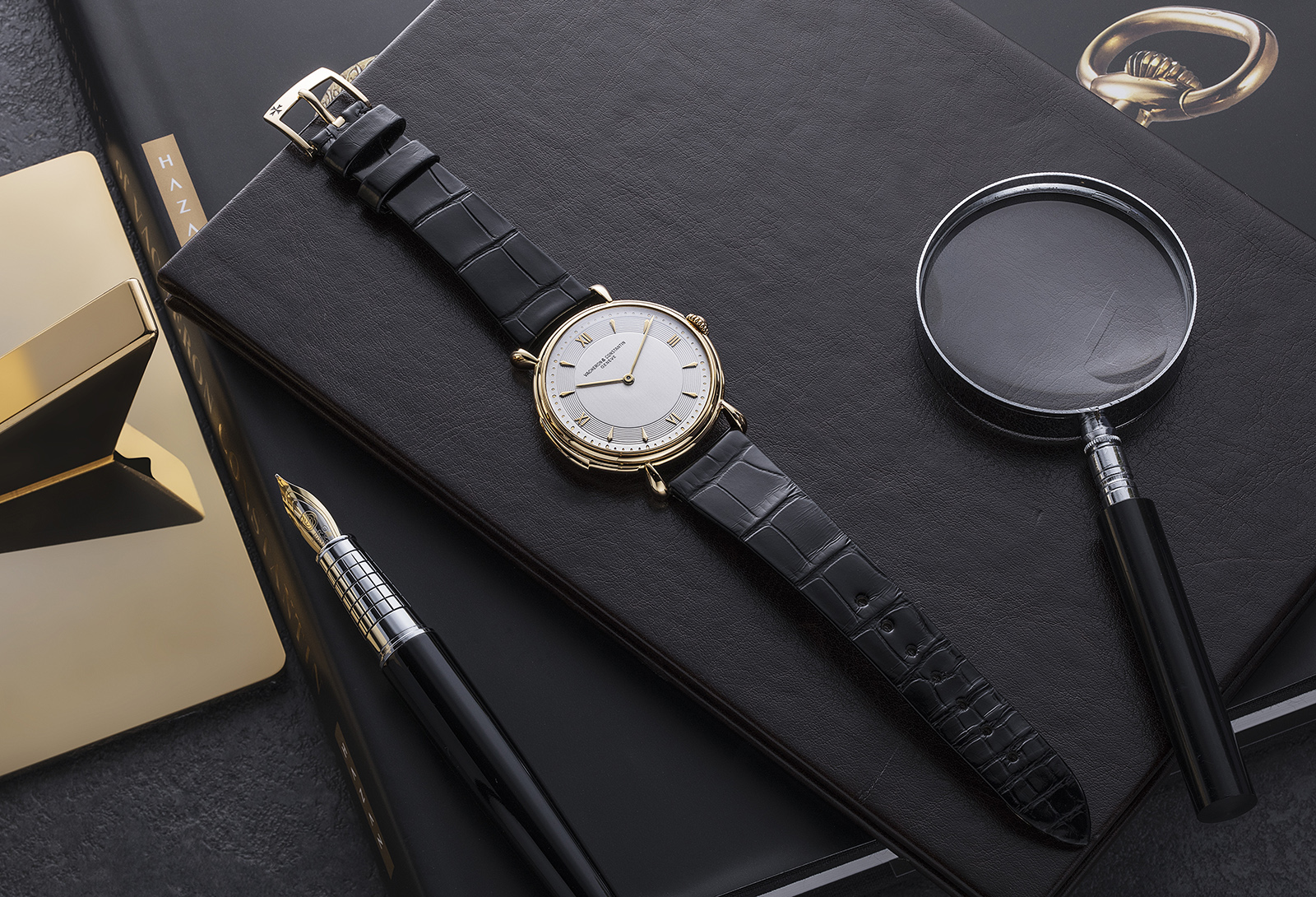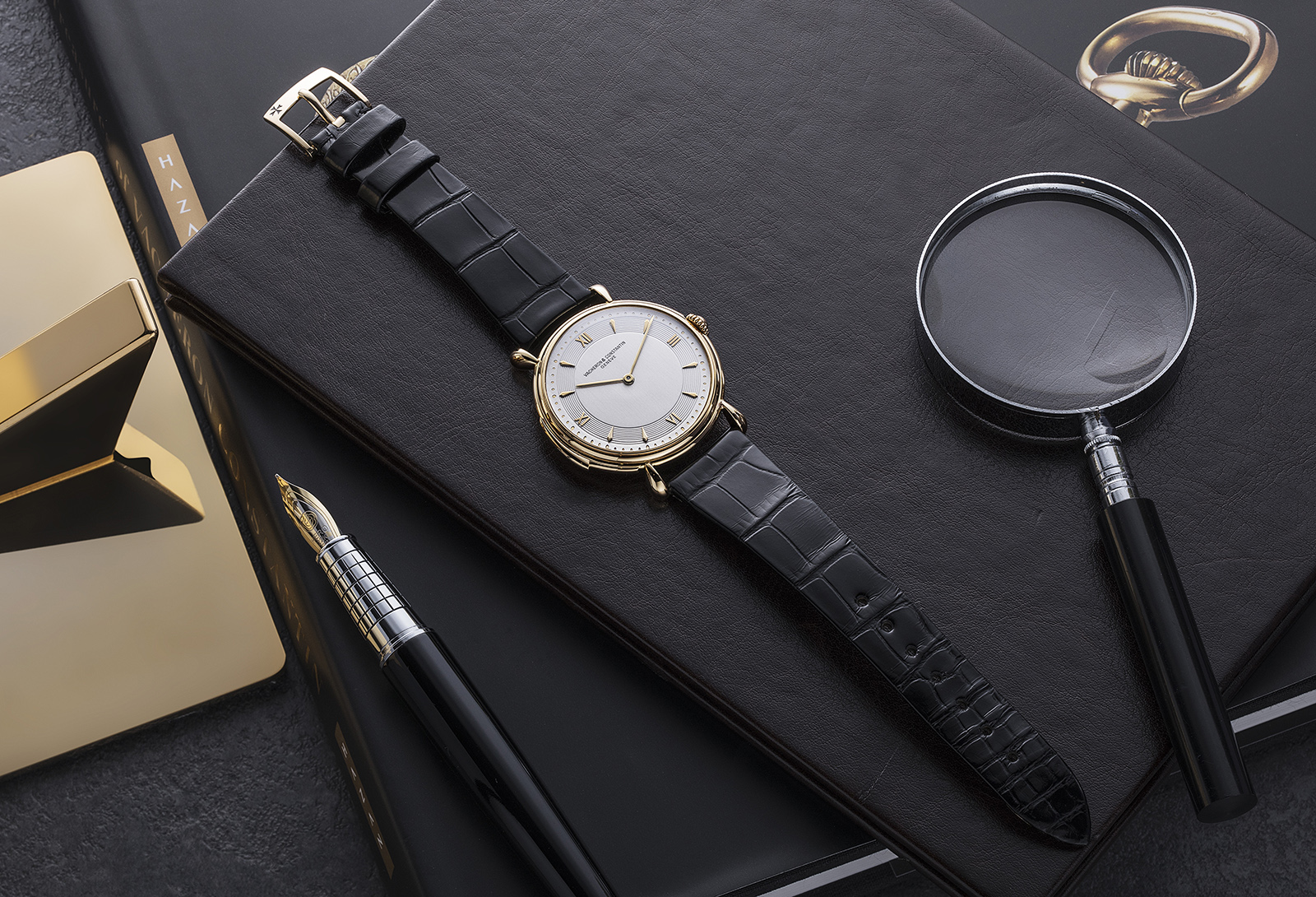 ---
Chronograph and Minute Repeating Pocket Watch from 1925
The second highlight is a yellow gold pocket watch from 1925 that combines a chronograph and a minute repeater.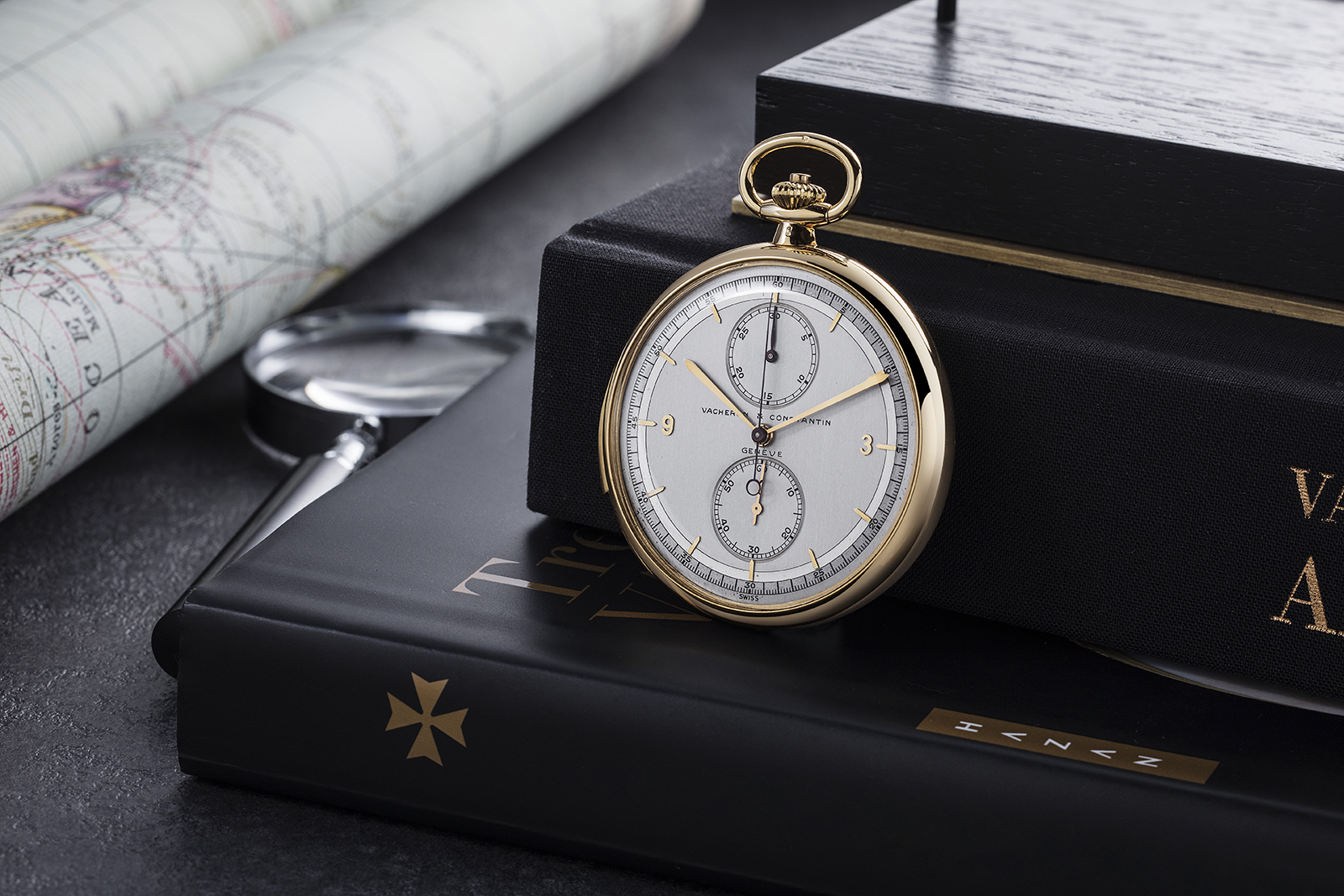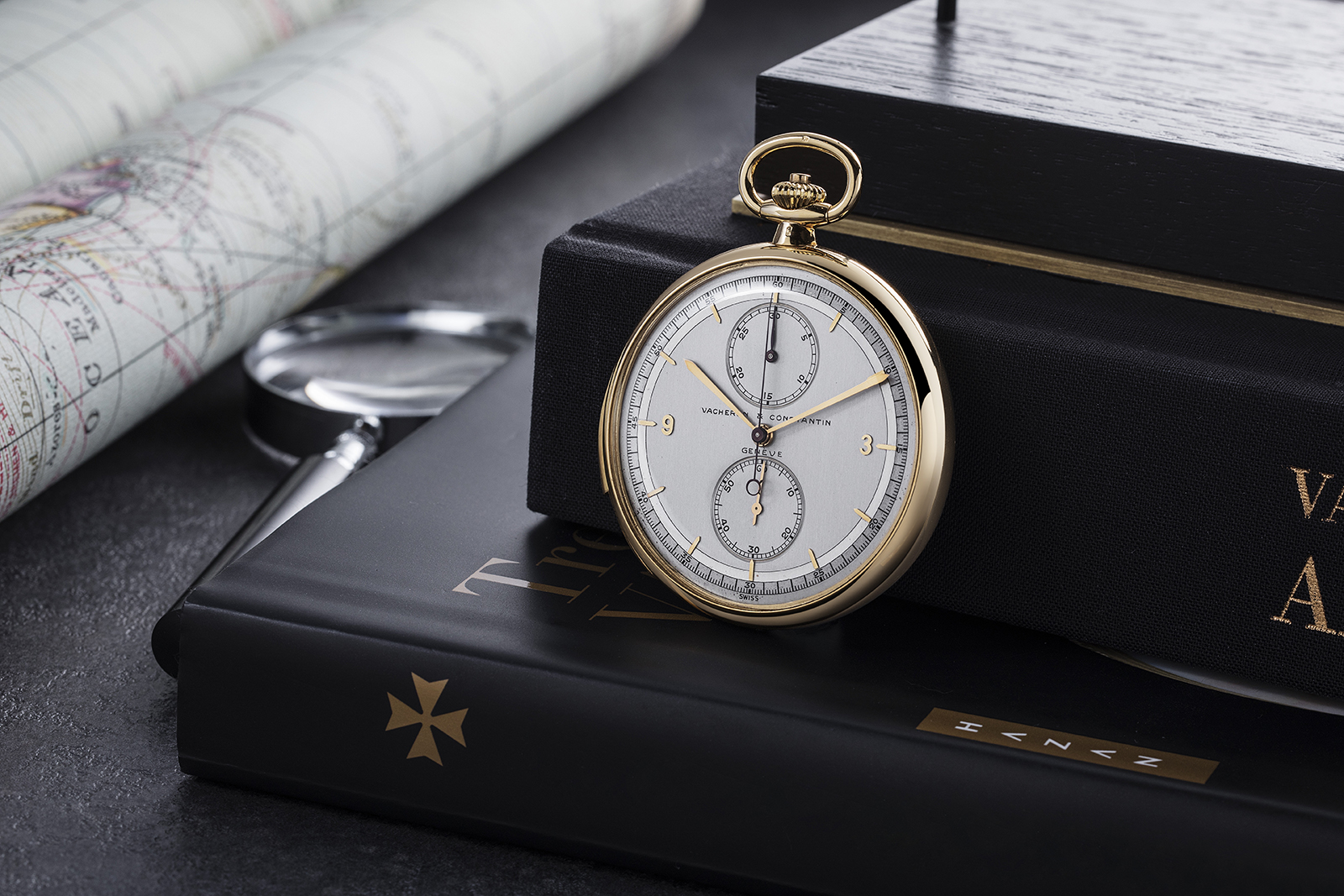 Measuring 49mm in diameter, the watch is striking in its purity with a rigorously symmetrical, three-toned sector dial, featuring a railroad minute track marked by gold indices and two Arabic numerals at three and nine o'clock.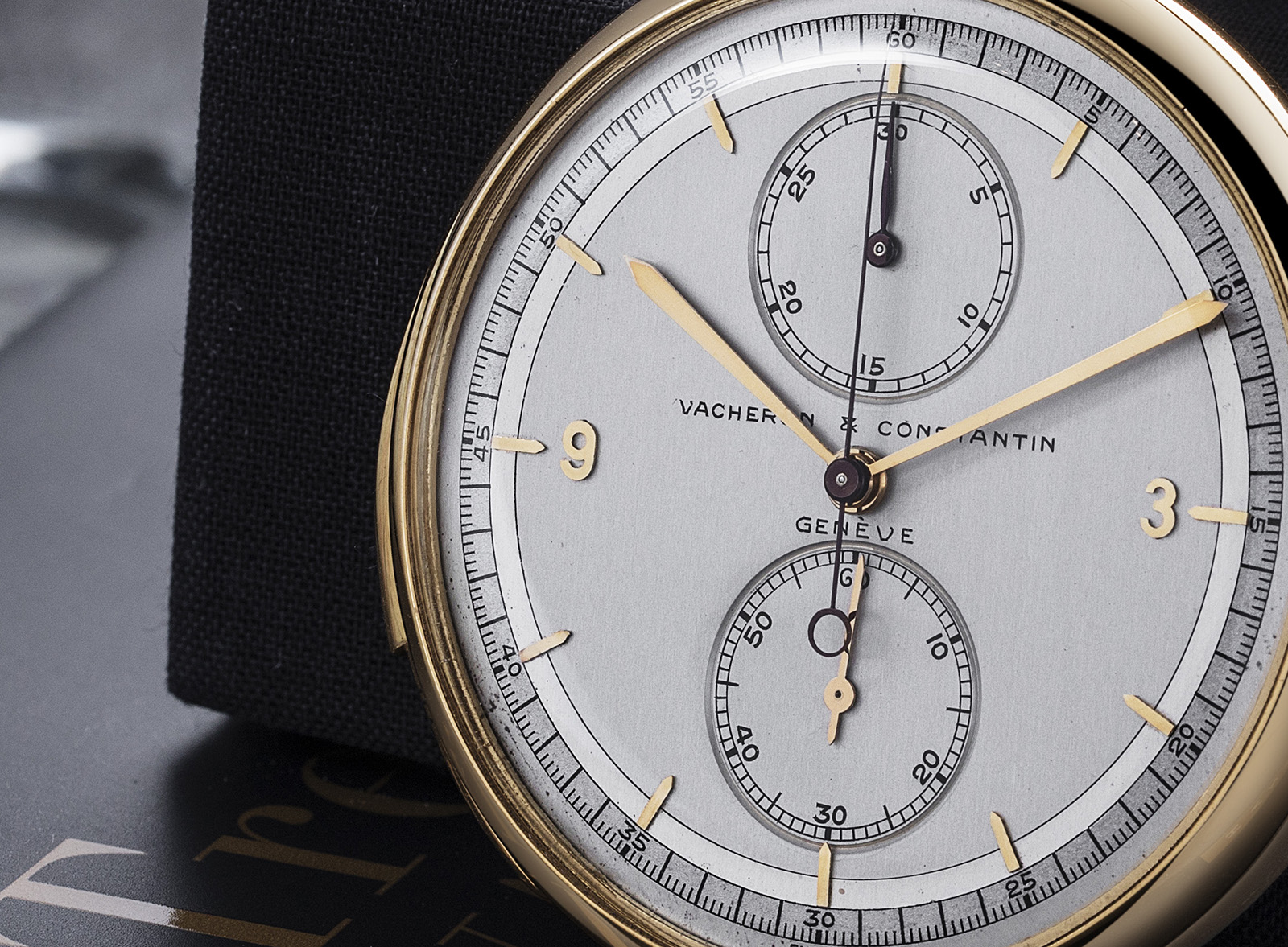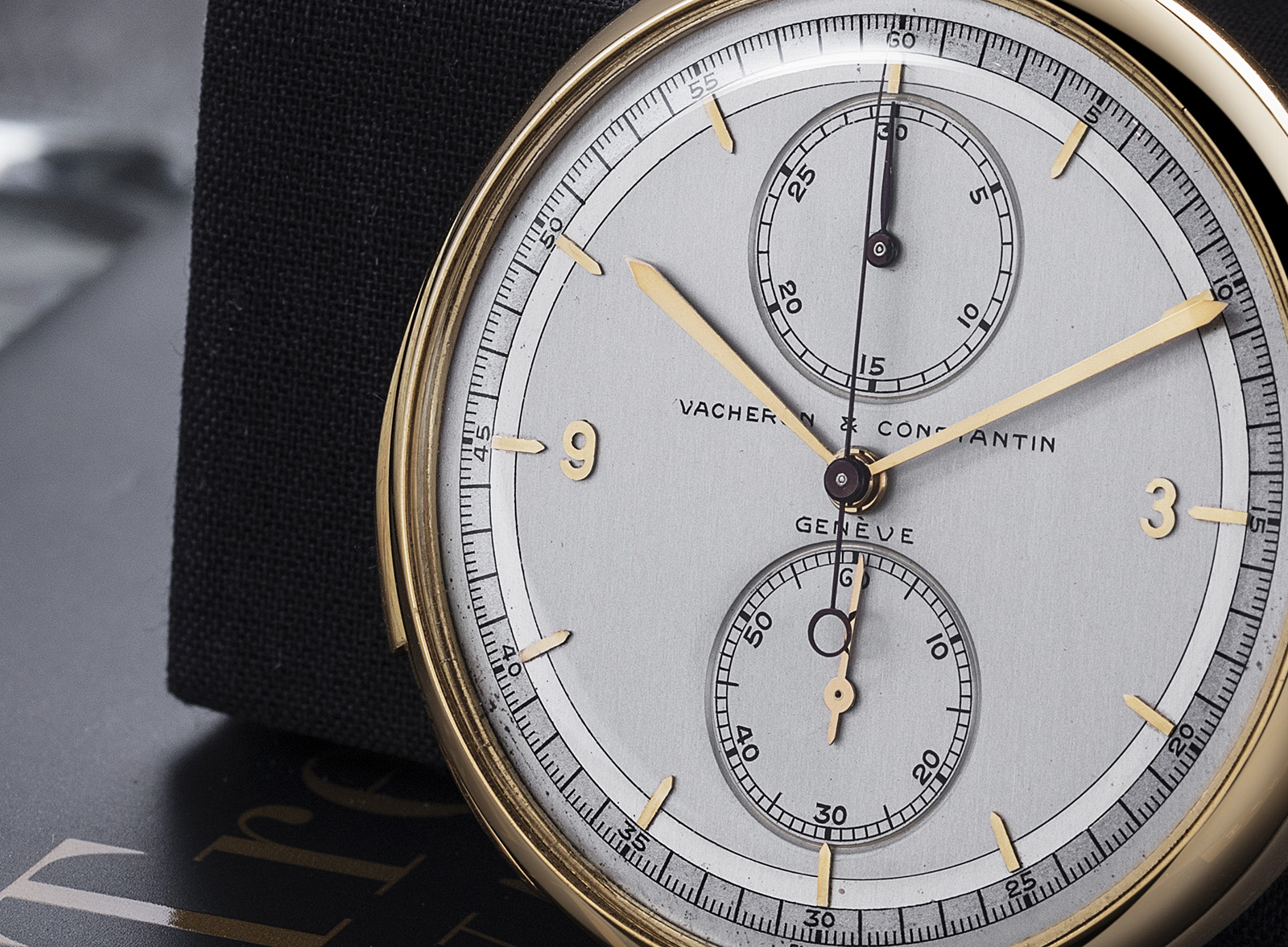 ---
Platinum Pocket Watch Ref. 3814 from 1931
This fine platinum pocket watch is characterised by an Art Deco dial that is beautifully monochromatic – something the modern-day Vacheron Constantin has mastered with the Collection Excellence Platine of limited edition, all-platinum watches.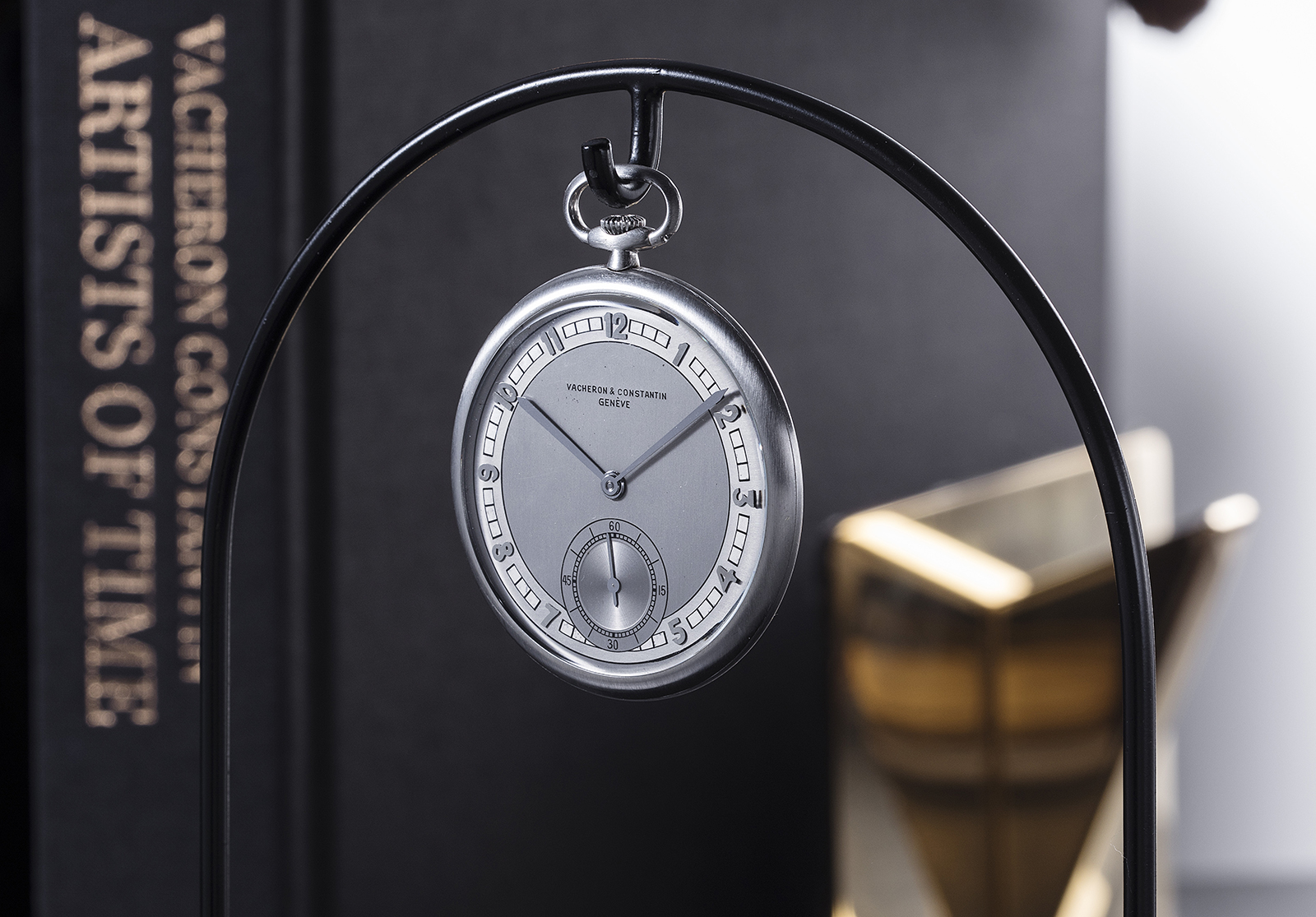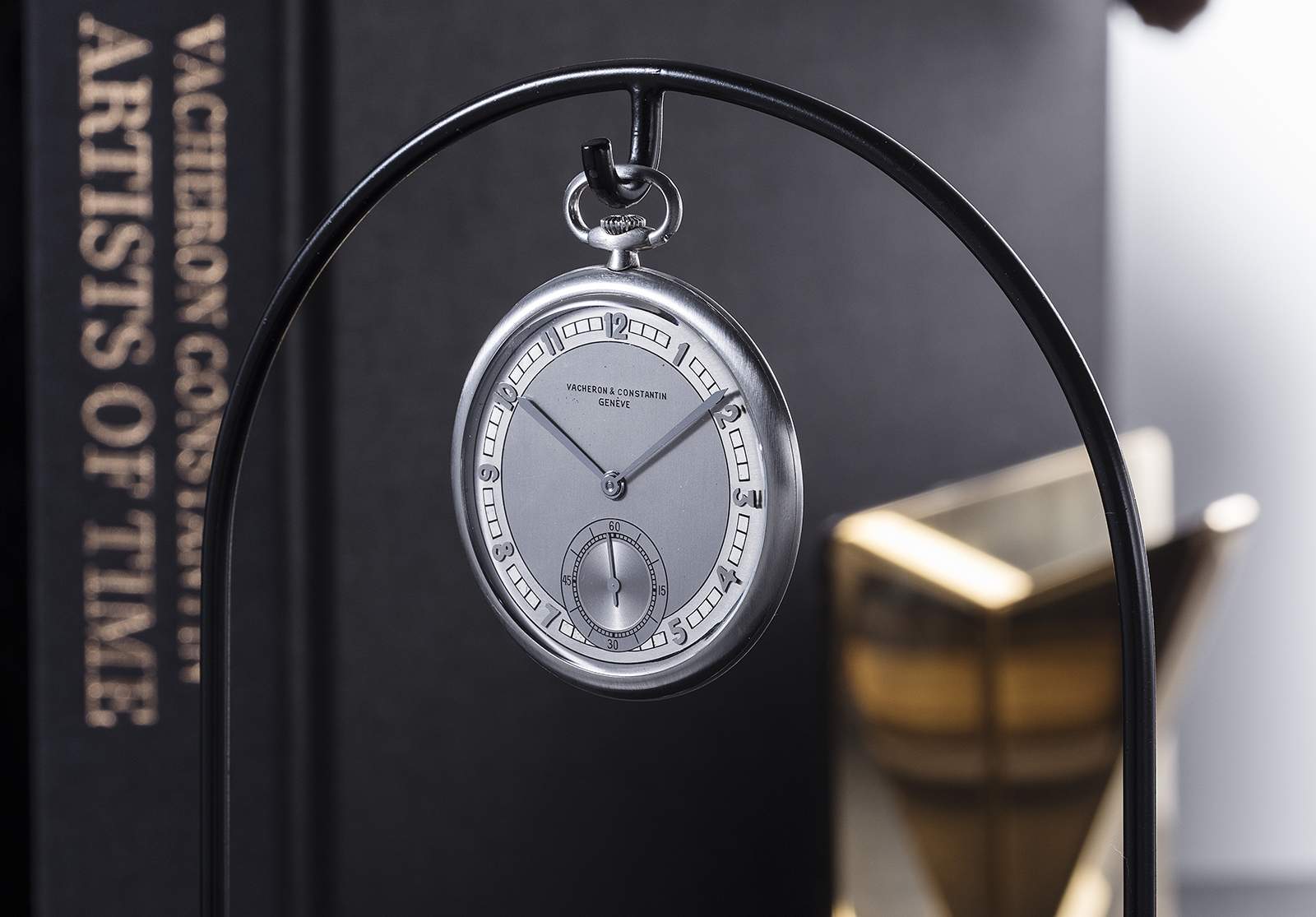 The pocket watch features a prominent railroad minute track that's punctuated by applied Arabic numerals. Measuring 44mm in diameter with a smooth brushed finish, the watch is remarkably thin with a movement that's just 2.26mm high.
---
Patrimony Minute Repeating, Perpetual Calendar Ref. 30020 
The outlier is almost a modern watch: a minute repeater and perpetual calendar wristwatch from 1993, the youngest of the lot.
Despite coming almost 50 years after the ref. 4261 minute repeater shown above, the familial resemblance is glaring. This features a platinum case with a stepped bezel and the familiar teardrop lugs. It measures 37mm wide and just 9.5mm thick, with four calendar pushers on the case band.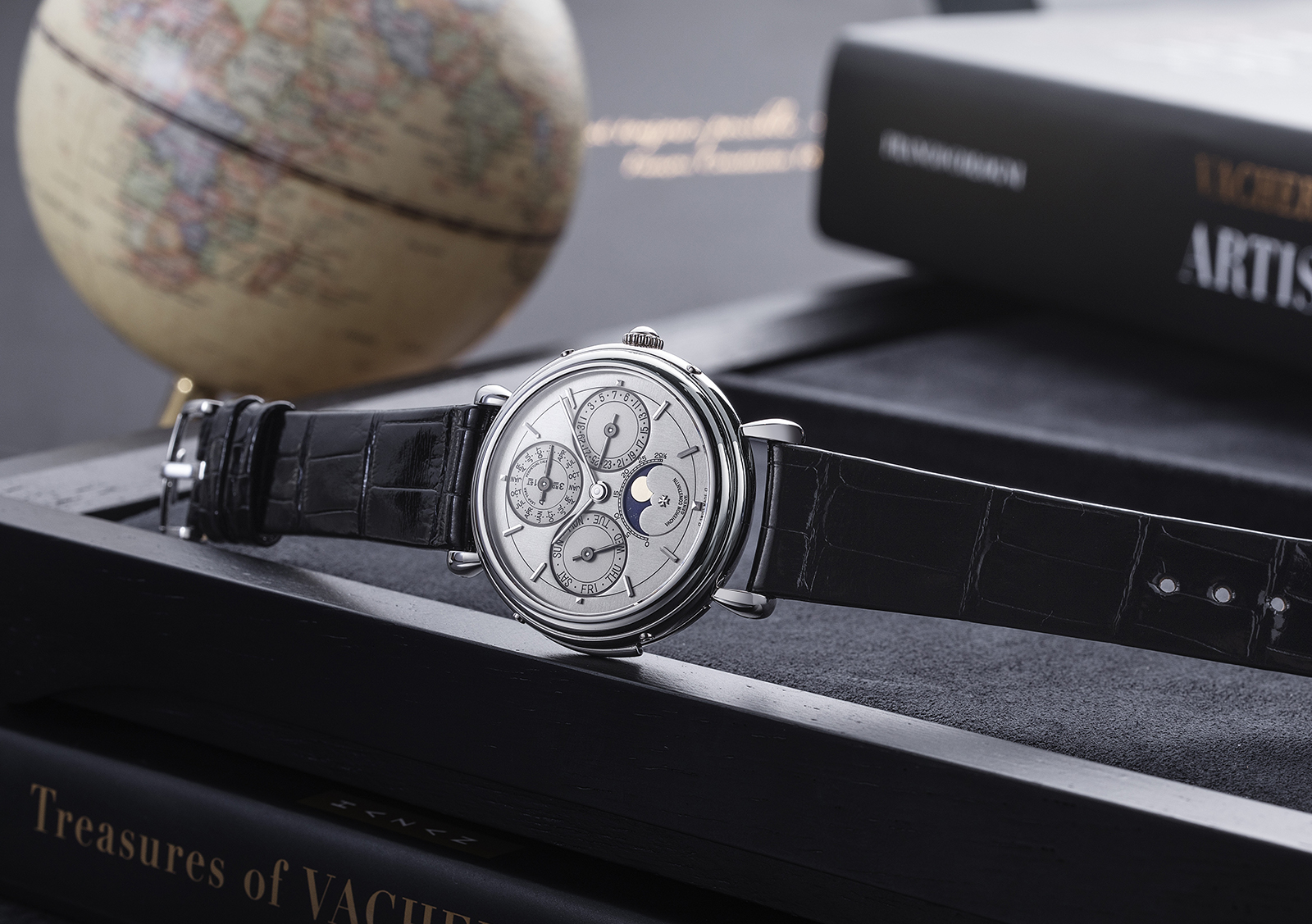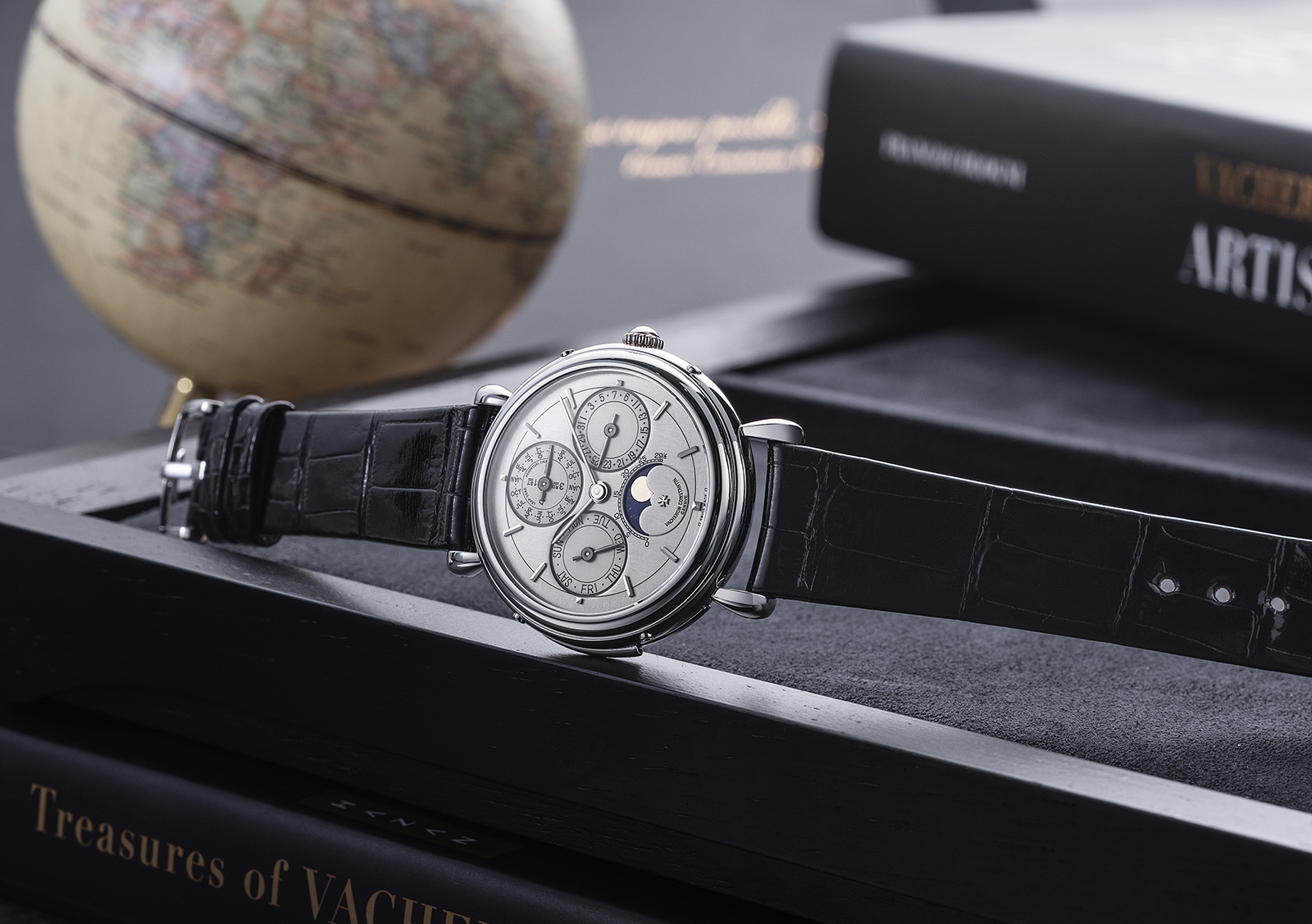 The two-tone silver dial has applied hour markers and sunken sub-dials, giving it a distinctly modern look, yet one that's easily reminiscent of vintage Vacheron Constantin watches.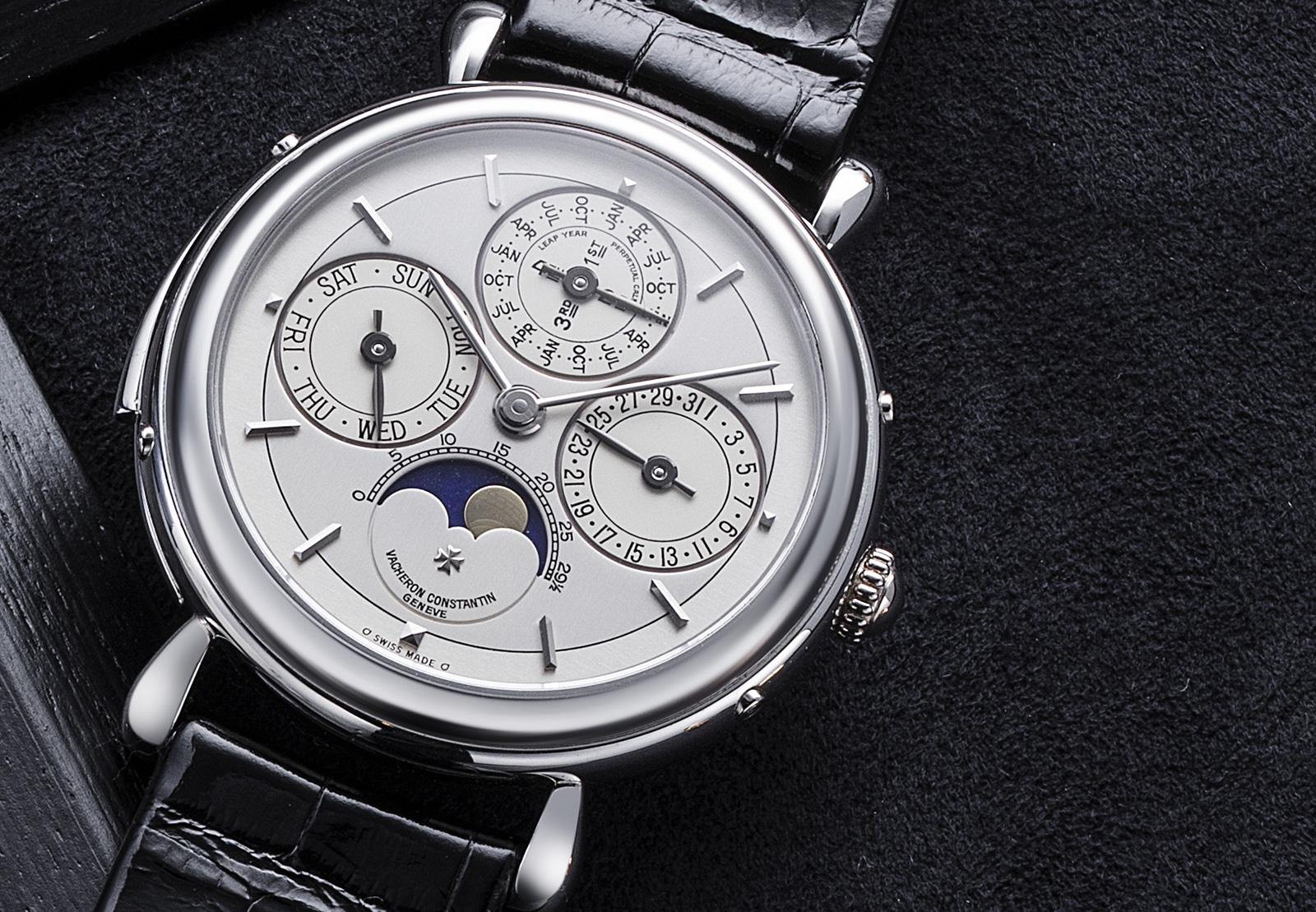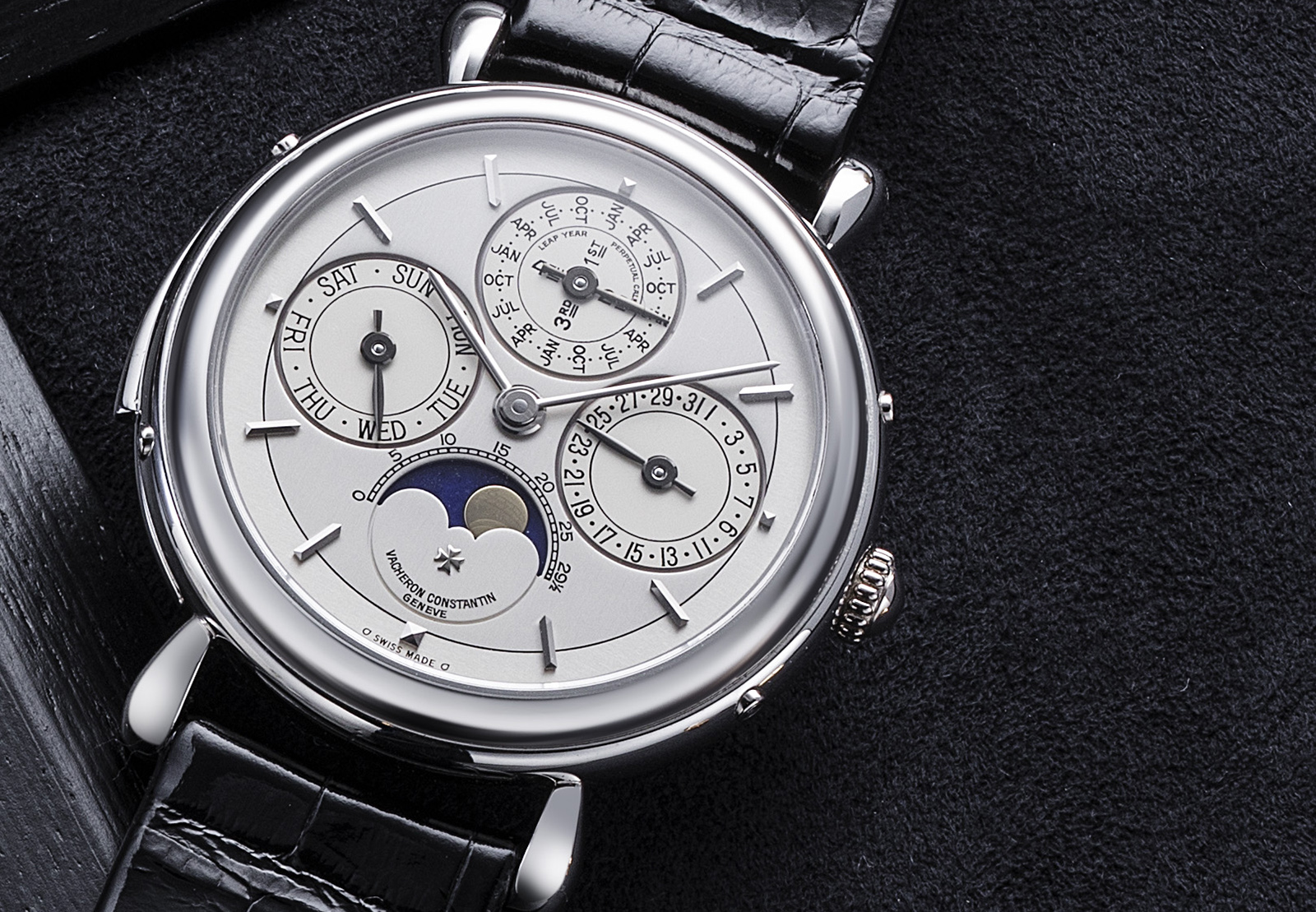 The Patrimony repeater is powered by the hand-wound cal. 1755 QP, an ultra-thin minute repeating movement that's just 3.28mm high and also rare – only 200 were made. Introduced in 1992, the cal. 1755 was developed in collaboration with complications specialist Dubois-Depraz, and based on the same extra-large 13-ligne movement found in the ref. 4261 above. Pop the backs off the pair and you'll see the movements are almost alike.
---
Ref. 4659 Wristwatch with "Crab Lugs"
Vacheron Constantin experimented heavily with lug design in the 1940s and 1950s. In fact, the diversity of time-only Vacheron Constantin watches from this period is astounding. An example of a rarely seen reference, this timepiece from 1952 is one of the more dramatic examples with arched, converging strap horns that have been nicknamed "crab lugs", presumably a development from the classic teardrop lugs.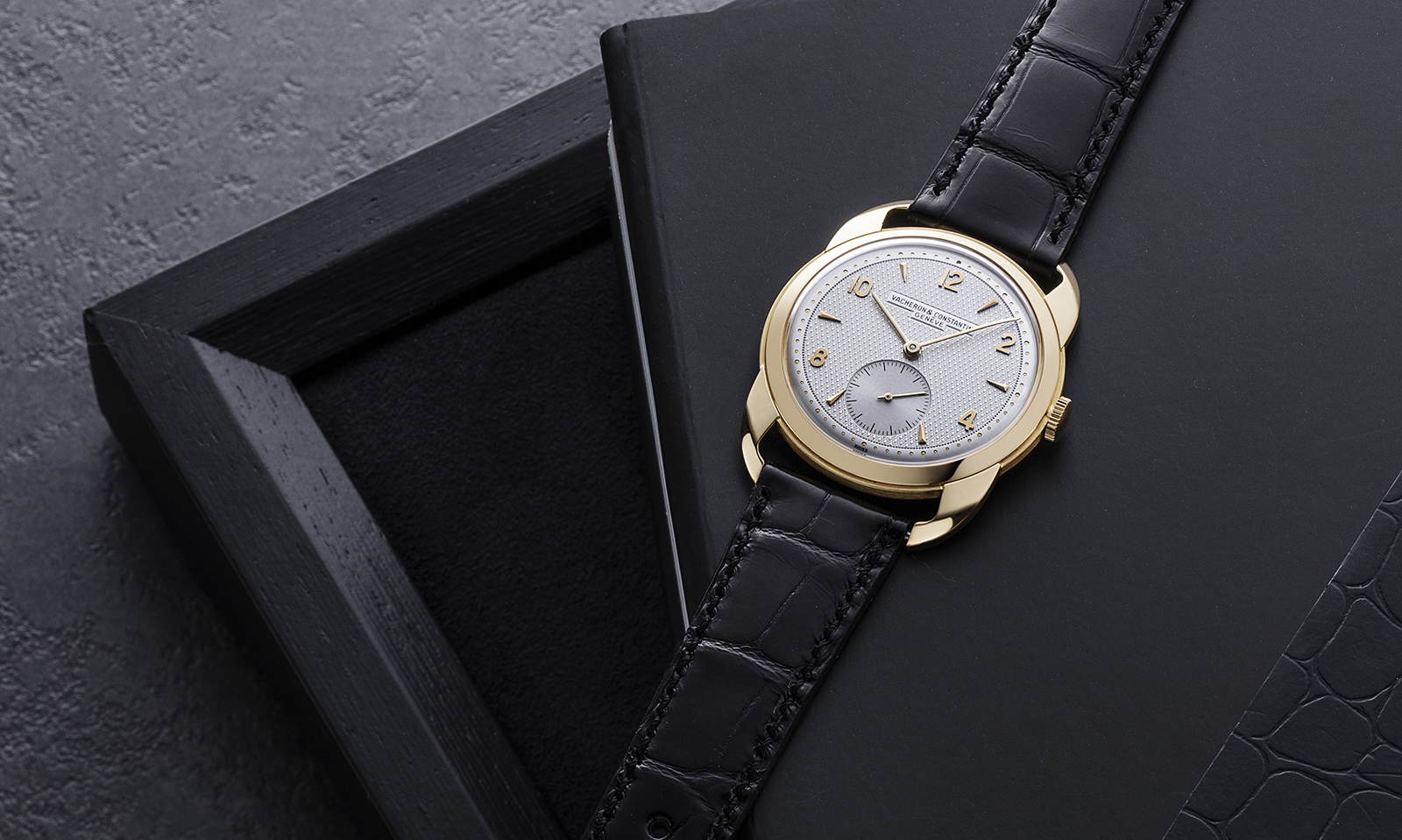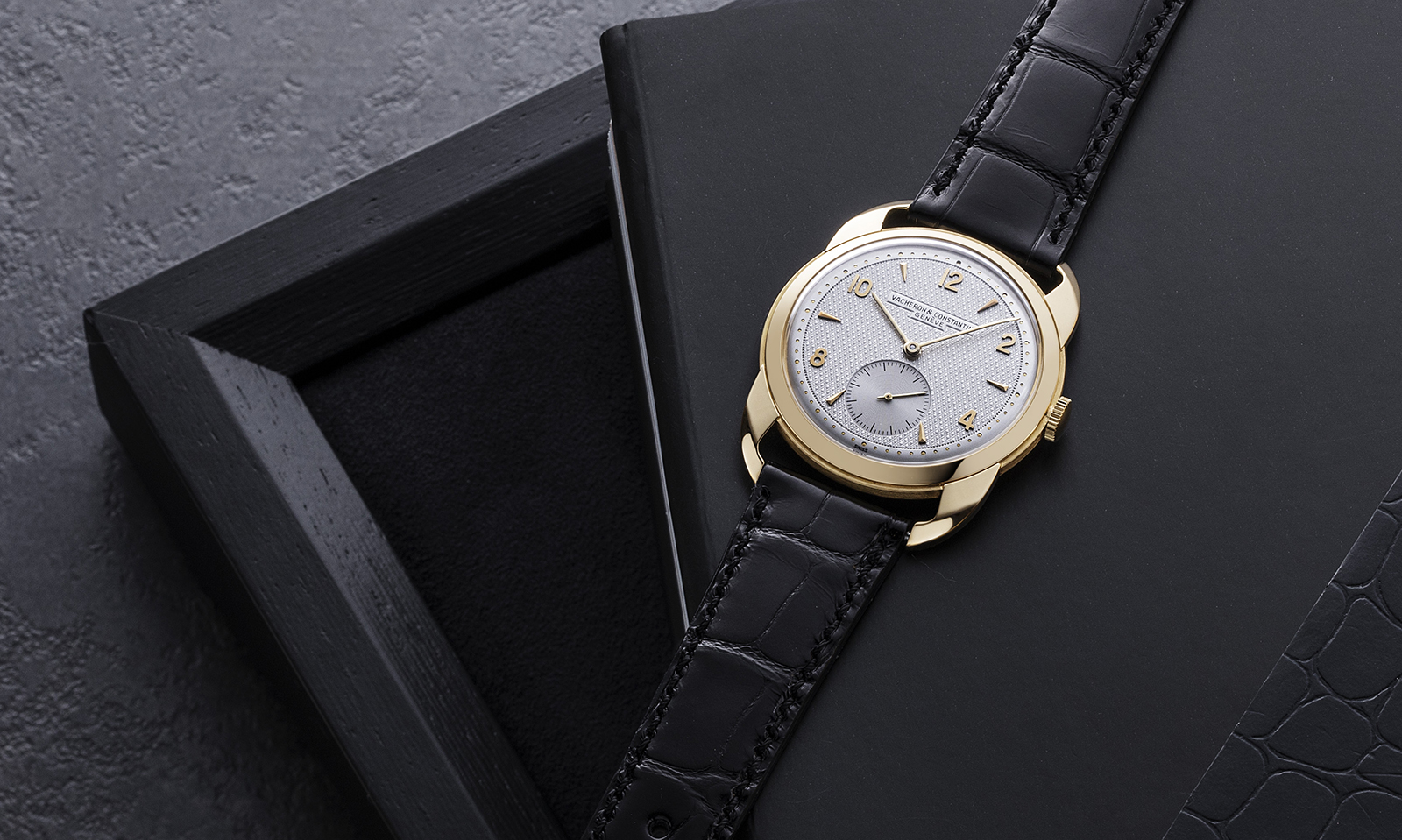 The case measures a 36mm, made all the more sizeable by the lugs, and has a beautiful silver guilloché dial with cabochon minute markers. It is powered by the hand-wound cal. 453, which like many time-only Vacheron Constantin movements of the time, was based on a Jaeger-LeCoultre movement, in this case the cal. 449.
---
Back to top.
---
You may also enjoy these.