An Open Letter to the Swiss Watch Industry, From a Frustrated Millennial
Thoughts on how to do it better.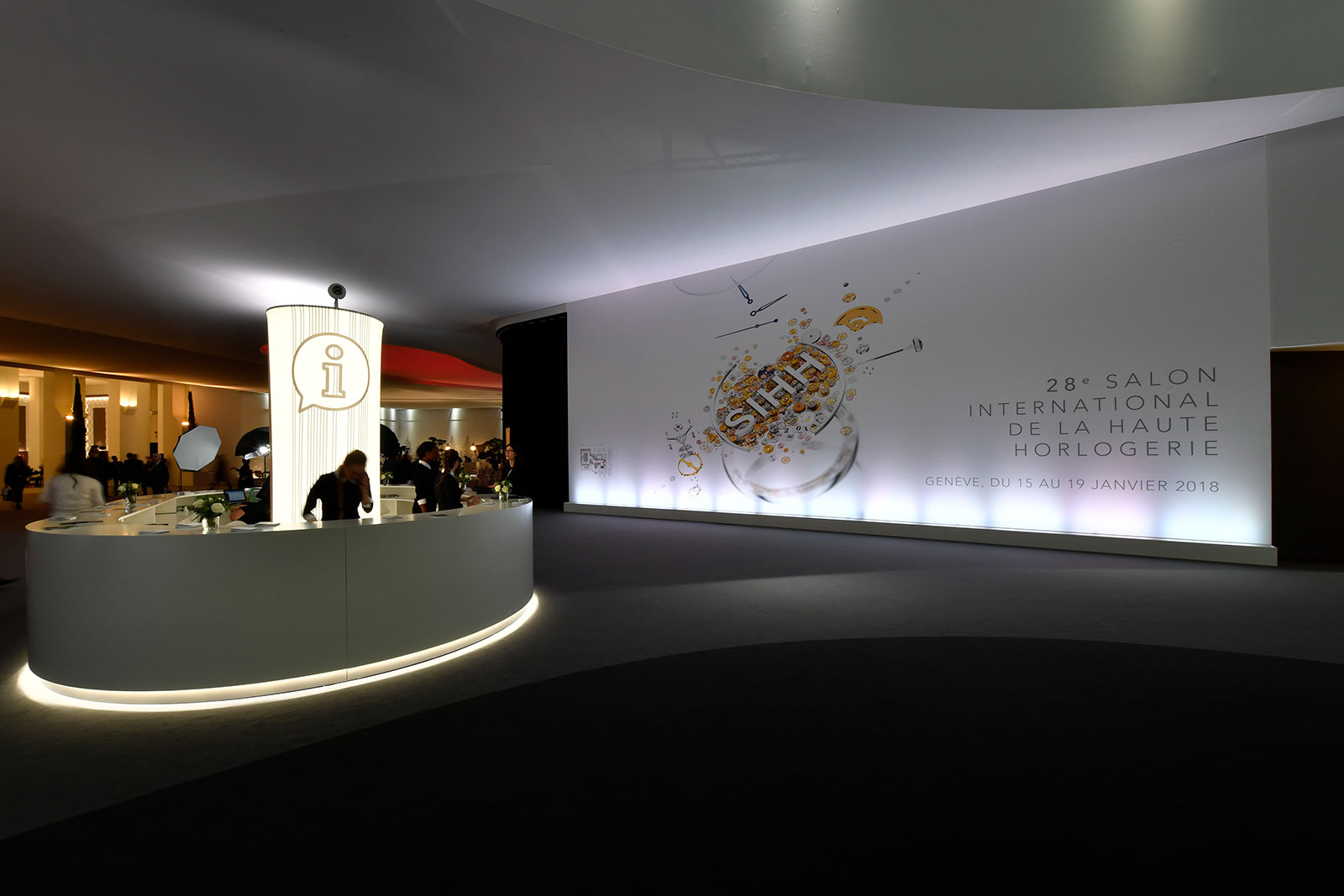 The Wall Street Journal recently published an article "Is Time Running Out For The Swiss Watch Industry?", which I read with great interest. The author spoke to LVMH watch division chief Jean-Claude Biver, one of the Swiss watch industry's most successful and respected marketers, about his approach to the new crisis of millennials not buying Swiss watches, even as the generation moves into its prime income-earning decades. As both a millennial and watch collector, I wanted to share my thoughts on this issue and try to provide constructive feedback to the industry that I love so much.
The signs of this crisis are all around us, but the industry has struggled to cope. To date, the industry has responded to this trend by changing its promotional activities and product mix in an attempt to appeal to millennials. Quoting from the WSJ story, "Over the past few years, LVMH's brands have enlisted Jay-Z and various street artists to design watches, signed models in their early 20s as 'brand ambassadors', bought ads in the virtual world of videogames and developed the Swiss industry's first smartwatch."
Vacheron Constantin, a mainstay of the upper echelons of watchmaking, both in terms of craftsmanship and pricing, responded to this trend at this year's SIHH in Geneva by launching a new entry-level model, the FiftySix, priced near the $10,000 mark and equipped with a face-lifted movement from sister brand Cartier. This watch was launched in conjunction with an Instagram ad campaign heavily-ridiculed on social media, which featured what the brand actually called "urban individuals" in the "High Watchmaking Gentlemen's Club", all of whom are purported to be influencers.
However, it is my experience that millennials are wary of these types of cheap ploys to attract attention. We grew up with the idea that new technology quickly becomes obsolete, and that passing fads are not only passing, but engineered by marketers to increase consumption of short-lived products. For this reason, the concept of a luxury technology gadget will never be more than a gimmick. Likewise, a $10,000 mechanical watch does not offer more value as the result of an association with a television show or a celebrity. On the contrary, these efforts decrease the perceived value of items that are otherwise marketed as timeless luxuries.
So the key takeaway is this: millennials want to love watches because they can transcend the increasingly rapid pace of change that permeates their lives. By tying their watches to the zeitgeist, Swiss watchmakers are destroying a key element of the value proposition they are offering their customers, thereby accentuating the crisis they face.
So what can brands do to attract millennial buyers?
The Swiss watch industry should approach the millennial consumer the same way it approached the quartz watch consumer in the late 1980s and early 1990s: with a renewed focus on its core strengths. Rather than cutting short the longevity of its products with celebrity endorsements and co-branding, and hollowing out the value of their watches with low-cost movements, brands should instead focus on their strengths and strive to offer a product and promotional mix that appeals to the millennial consumer. Specifically, I have four recommendations.
Communications
Brands need to think critically about how they communicate with millennial consumers. Millennials have "high BS detectors" and resent being overtly sold. Shallow attempts to associate mechanical watches with outdated notions of what constitutes a luxury lifestyle are doomed to fail.
Brands should come to terms with the fact that millennials have a hard time relating to images of what might be called traditional luxury. I'm talking about lifestyle porn that usually involves a pick-and-mix of bespoke shoes, vintage Porsches, three-piece suits, and liveried porters carrying matching sets of heavy leather suitcases. Much of this manufactured imagery is simply camp, and if brands continue to equate their watches with this ridiculous mise en scene, they will not be taken seriously by millennials.
Instead, brands should focus on addressing a key problem – millennials don't know what mechanical watches are. Most of my friends and colleagues don't understand the pricing of luxury watches because they don't understand what they are getting for the price. Brands need to address this challenge head-on by educating millennials about what mechanical watches are, and explain how these products are different than quartz watches and smartwatches, and why they are worth a higher price.
A great example of a brand that's doing this right is Akrivia. This brand, founded and run by a pair of millennials, has built a strong Instagram presence by highlighting the behind the scenes work that goes into its watches. This strategy has enabled the brand to successfully enter the market at the high end of the price spectrum.
Product and Price
Studies have repeatedly shown that millennials are attracted to authenticity and craftsmanship, two traits that are core to the identity of the Swiss watch industry. While older generations might baulk at a $20 cocktail or an $11 snifter of craft beer, millennials are showing a preference for these types of products that exhibit expertise, craft, and single-minded passion. No one should understand this better than Jean-Claude Biver. In fact, he built the Blancpain brand on these attributes, which he encapsulated in their slogan, "Since 1735 there has never been a Blancpain quartz watch. And there never will be."
This means that brands need to be smart about the difference between price and value. Millennials are actually an affluent generation, and are poised for decades of high earnings. Furthermore, millennials are actually quite financially risk averse. And while few watches truly constitute a worthwhile investment, many do hold their value better than almost any other consumer product.
For these reasons, brands should be cautious about hollowing out the value of their watches by dumbing down the movements in order to decrease prices. The movement is the heart of a watch, and it's the key differentiator between a mechanical watch and an ephemeral technology product. I'm not saying that every brand needs to create a multi-axis tourbillon; they shouldn't, and far too many brands do. What I'm saying is that each brand needs to be honest about its own history and capabilities, and create a product strategy that is authentic, believable, and results in watches that are mechanically differentiated from those of its competitors.
Experience
Brands should also explore ways of turning a product purchase into an experience. Millennials are notorious for preferring experiences to products, but these are not mutually exclusive. I recently attended a Scotch whisky blending class in London's Shoreditch neighborhood, put on by Chivas. Far from the ritzy bars of Mayfair, it was packed with millennials who bought tickets to learn about how expensive whisky is made, and try their own hand at creating a custom blend.
Watch brands could follow this model, and sponsor simplified watchmaking classes to help educate millennials on what is going on inside the watch they've been eyeing in the window of a watch retailer. This type of experience just begs to be Instagrammed, and its likely to give millennials the confidence they need to walk into their local watch store, instead of just walking by.
While it's true that some brands do this today, they are typically confined to the largest cities, like Singapore, London, Tokyo, or New York, and often restricted to clients of the brand. Brands should target high-earning millennial pockets like Austin, Denver, San Francisco, and Seattle, in the United States for example, and open the events up to people who have no prior experience with the brand.
Personification
Brands, especially true manufactures, should do a better job of highlighting the talented craftsman, many of them millennials themselves, that design and make their watches. To date, most brands have chosen to show a unified face to the market; one name encompassing countless anonymous craftsman.
Having met numerous watchmakers and toured manufactures, I can say that the the experience of seeing the watchmakers and the processes that go into watch production makes brands seem more impressive, not less. And Instagram is a great medium for this. Showcase your watchmakers' profiles, and let millennials see the human side of your brand. Let them see how much they have in common with the passionate artisans that craft your products. Let them see into the daily life of the experts that they will one day trust to repair their first mechanical watch. I think we're all sick of over-processed studio shots anyway.
While I can understand why a brand might not want to risk diluting an image they've spent decades crafting, this would be a great way for truly innovative brands to stand out from the crowd. Urban Jurgensen has done a great job highlighting its associations with independent watchmakers Kari Voutilainen and the late Derek Pratt, and I've noted that brands are increasingly crediting Jean-François Mojon of movement specialist Chronode for his contributions to their projects. I believe that more brands, especially newer brands with less historical baggage, should adopt this approach and give millennials and name and a face to relate to.
I wrote this letter because I've grown frustrated watching the industry dig itself into this hole. I'm frustrated when I read articles about industry executives who say they don't understand the Millennial consumer. It's simple. Stop reducing value. Stop trying to sell an obsolete lifestyle. Start educating. Start being true to your brand. Start connecting on a human level.
---
Brandon Moore works in the tech industry in Seattle, Washington. He is passionate about independent horology and the history of the watch industry.
Back to top.
---
You may also enjoy these.