Five Questions with Rene Weber, Veteran Swiss Watch Industry Analyst
A 20-year analyst of the Swiss watch industry outlines his thoughts on the business, and its outlook.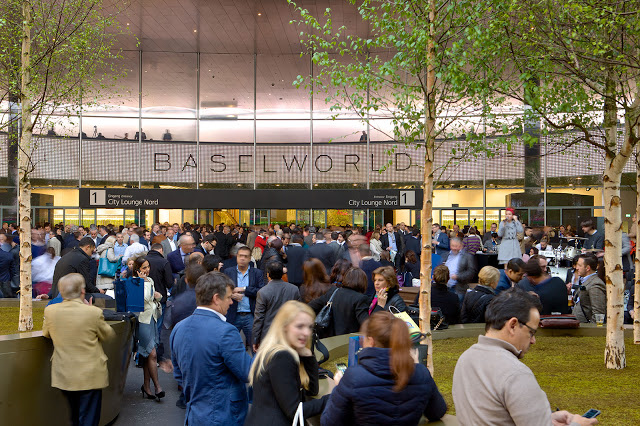 An oft quoted expert on the watch industry, Rene Weber has been studying the Swiss watch industry as an analyst at Swiss bank Vontobel for over 20 years. The annual Vontobel Watch Report put together by Mr Weber and his team covering the state of the Swiss watch industry is amongst the most widely consumed pieces of literature in the business.
Mr Weber has been covering the luxury goods and watch industry since the 1990s, having joined Vontobel in 1986 after a stint at Credit Suisse. He is a Managing Director at Vontobel, a private bank headquartered in Zurich. Here Mr Weber shares some of his thoughts on the business of fine watches, including the prospect of consolidation amongst companies and the outlook for independent watchmakers in the distant future.
---
SJX: Thank you for agreeing to this. You're a long time observer of the Swiss watch industry, having followed it for over 20 years. In your opinion, who are the three key personalities who have shaped the business?
RW: Of course, the first one is Nicolas Hayek, who brought Swatch Group and the Swiss watch industry back from the quartz crisis, but also the further progress [made] under his son and successor Nick.
Then I would also mention Johann Rupert, who created Richemont, the other leading player in the Swiss watch industry that owns a lot of the top high-end brands like Cartier, IWC, Jaeger-LeCoultre and Piaget.
And for me, Jean-Claude Biver also belongs to the key personalities [of the industry] as he has established Blancpain as a high-end brand, brought Hublot into the top 20 league and recently has brought growth to the TAG Heuer brand.
SJX: In the recent Vontobel report on watchmaking, you name Audemars Piguet, Richard Mille and Hublot as enjoying positive growth, unlike their competitors, citing their small exposure to China as a crucial reason. Do you have other thoughts on these three success stories?
RW: All of them are in the top-end of the Swiss haute horlogerie in terms of pricing but also have a unique look in their watches, which is supported by successful marketing. Though in terms of pricing they are in the luxury part of the Swiss high-end universe, each has a totally different story.
AP has already a long-established reputation, whereas Hublot's success story is less than 10 years old. In terms of units AP [Vontobel estimates 40,000 per year] and Hublot [estimate of 40,000] are comparable to each other, whereas Richard Mille [estimated at 3200] is much smaller but focuses even more at the top end of the watch industry.
SJX: Luxury houses like Louis Vuitton, Chanel and Hermes are all attempting to compete in the men's complicated watches segment – what do you think of their chances?
RW: All three brands have women as their more important clients and therefore their watch offerings are also very much directed to this target group. This is especially true for Chanel, which just recently came up with a male watch. Hermès, thanks to its cooperation with movement maker Vaucher, equips its watches with its own movements and has clearly gained in reputation with this.
We believe that all three brands have its niche in the watch market, but this segment of men's complicated watches will always be a small part of their portfolios.
SJX: What are your thoughts on the longevity of niche independent watchmakers like F.P. Journe, MB&F and the like? Will they become the Patek Philippe of the next century?
RW: No, we do not expect that one of the smaller high-end brands will move up to the league of Patek Philippe; the current leading high-end brands will continue to play a major role in the watch industry.
We even believe that a lot of small and mid-sized brands will have problems in competing as they do not have the financial power but also do not have the distribution network of the bigger groups and brands.
SJX: The mid-sized family-owned brands like Breitling, Frederique Constant – you predicted consolidation in the Vontobel report, can you tell us a bit more?
RW: The brands you mentioned are in strong family hands and I do not expect a change short-term, and we also believe that these two brands have found its niche to stay successful.
In terms of consolidation, we believe that the big groups have the financial power to buy some other high-end brands, but the groups are not interested in all of them but rather would focus on some specific names if they are available. We believe that the big groups would be interested in most of the top high-end brands like Patek Philippe, Audemars Piguet, Chopard and Breitling, but all of them are in firm family hands.
Consolidation will take place more likely with some brands disappearing from the market as they cannot afford to stay in the market anymore. There are a lot of possible candidates, which are mostly tiny and not known to consumers. We have one example with the brand Vogard, which sold its patent for a world time movement to IWC, and the brand was closed down in 2015.
SJX: Thank you for the insights.
Back to top.
---
You may also enjoy these.