Helmut Sinn, Legendary Maker of Pilot's Watches, Dies at 102
The end of one of the most remarkable careers in watchmaking.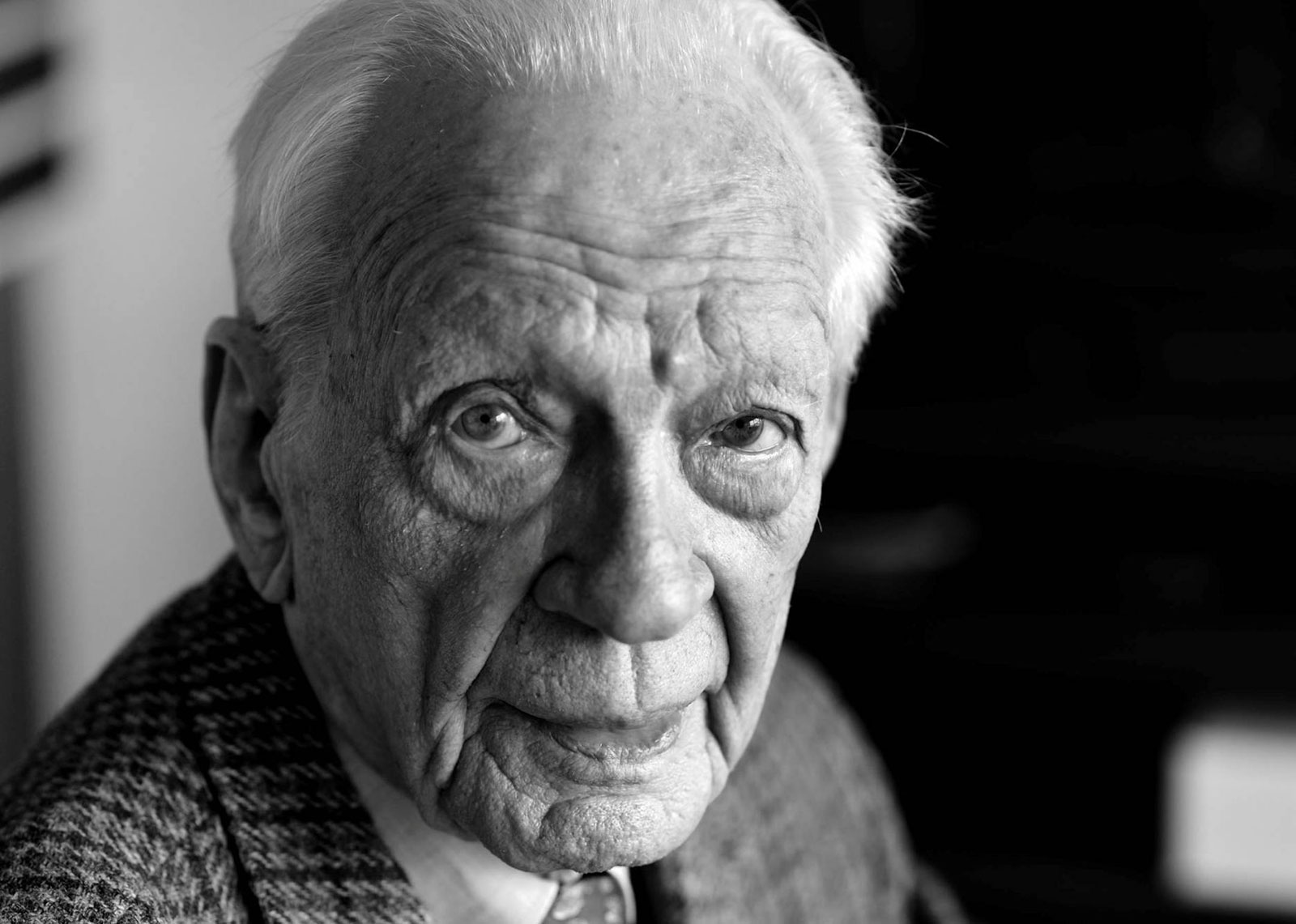 When Helmut Sinn retired for the first time, selling his eponymous watch brand, he was well past the retirement age at 78. That retirement, as it turned out, was much too early, for the maker of aviation watches and instruments passed away on February 14, 2018 – at the age of 102. He died after a short illness, according to a statement issued by Guinand on Facebook.
Mr Sinn was born in 1916 in Metz, Lorraine, an area now in Northern France that then belonged to Germany. He trained as a pilot and flew for the Luftwaffe during the Second World War, where he was shot down over Russian territory, losing both his little fingers in the process. He spent the rest of the war as a flying instructor, but had to give up the vocation post-war due to a ban imposed by the Allied authorities.
His next calling was racing, and in 1953 he took the chequered flag in a rally from Algiers to Cape Town in a Volkswagen Beetle. However, he had to make a living, so he began selling cuckoo clocks to Americans stationed in Germany. But it was only in 1956 when he was approaching middle age, did Mr Sinn establish Sinn Spezialuhren in Frankfurt.
Speaking to newspaper Frankfurter Allgemeine Zeitung on the occasion of his 100th birthday in 2016, the practical Mr Sinn explained his reasons for going into the watch business: "I did not have a job. I was looking for something that did not need much space or material."
Those prosaic reasons nevertheless led to the formation of a successful enterprise. Starting out as the German importer of Heuer chronographs and stopwatches, Mr Sinn eventually went on to specialise in producing low-cost, no-nonsense timekeepers for professionals. Though Sinn is best known for its wristwatches, the company also produced cockpit clocks for German Air Force fighters.
Amongst its accomplishments during Mr Sinn's ownership included the contract to refurbish Heuer and Leonidas Bundeswehr chronographs used by the German armed forces. And in 1985 a Sinn 140 chronograph made it into space on the wrist of a German astronaut on the Spacelab mission.
Sinn watches were produced in Switzerland, they had a distinctively functional German air about them, a crucial factor in the brand's appeal even today. The unique Sinn style clearly had transnational appeal, for when Bell & Ross was set up in 1992 by a pair of French designers, they turned to Helmut Sinn to manufacture their watches. Also novel was Mr Sinn's direct to consumer model, which allowed the public to buy watches from the catalogue via mail order or fax, helping keep prices low.
His company was successful enough that Mr Sinn was able to acquire a substantial portion of the assets flogged off by an insolvent Breitling in 1979, explaining when Sinn today makes watches that are nearly identical to its Swiss rival's Navitimer and Cosmonaute.
Mr Sinn's ownership of the company he founded lasted nearly 40 years, until he sold the firm to former IWC production engineer Lothar Schmidt in 1994. It was said that Mr Sinn wished to continue working at Sinn even after selling the company, but a fallout with Mr Schmidt and subsequent lawsuit put paid to that. Sinn continued to be successful under Mr Schmidt, albeit with a lot more technology incorporated into its gradually pricier products.
Two years afterward, Mr Sinn began his second act in watchmaking, setting up Jubilar in Frankfurt, which he later merged with Guinand, a defunct Swiss brand he acquired in 1995. Eventually the two were merged, and the company was renamed Guinand.
With Guinand, Mr Sinn stuck to his original formula, practical and affordable watches with a military bent. Though he no longer made watches for the military – issued mechanical watches are essentially non-existent in the German armed forces today – Mr Sinn continued to sell watches direct to the customer, now aided by the internet.
He continued until 2014, and in 2015 retired for good, selling Guinand to its current owner. Mr Sinn is survived by a son and daughter; his eldest daughter passed away in 2015.
---
Correction February 23, 2018: Sinn did not supply the German military with the ref. 156, though it did compete in the tender, which was eventually secured by Orfina Porsche Design. Thanks to a reader for pointing that out.
Back to top.
---
You may also enjoy these.