Baselworld 2013: Sinn T1 and T2 titanium dive watches (price and specs)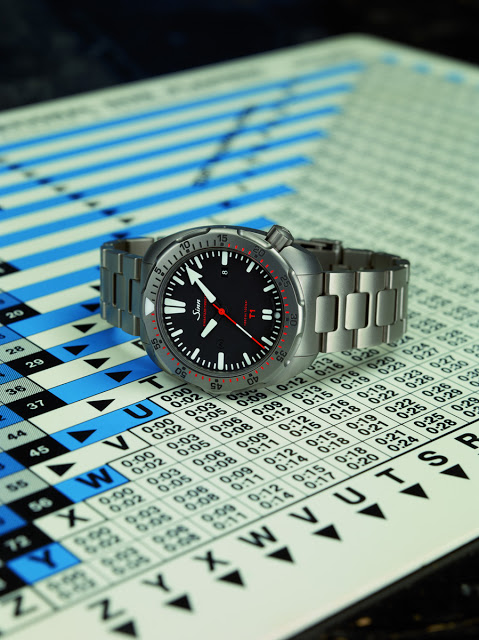 Sinn now has a second line of dive watches, comprising the T1 and T2. Both are in titanium with seventies style cases. And are fitted with Tegiment bezels and Ar-Dehumidying Technology.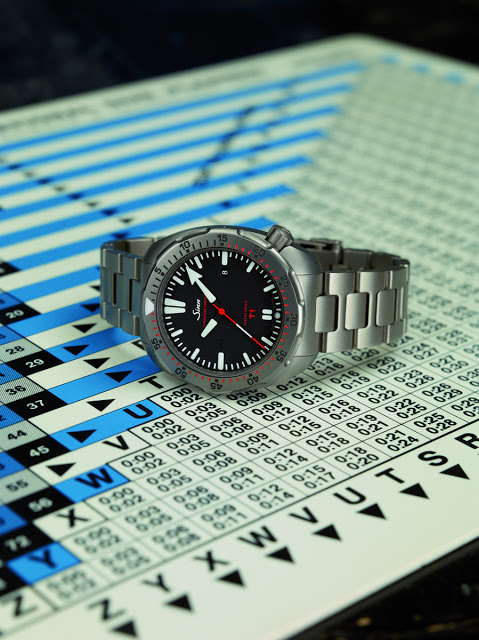 Sinn T1
Just announced at Baselworld is Sinn's new range of dive watches in titanium. The T1 and T2 both have titanium cases reminiscent of 1970s dive watches (and also of the Sinn 8820 of the 1980s and 1990s), while the bezels are treated with Tegiment, Sinn's proprietary hardening technique. And both also have Sinn's dehumidifying technology which consists of an argon capsule embedded in the case to absorb moisture. And for the first time Sinn uses an arrow shaped minute hand, which along with the 12 o'clock marking on the bezel uses a different coloured Luminova to differentiate them.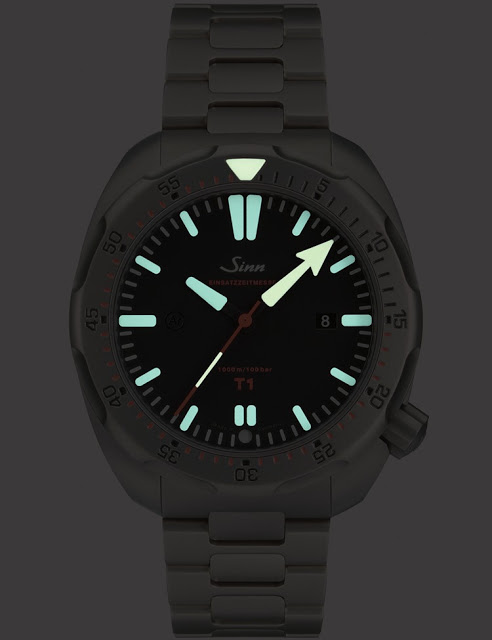 Both have the Soprod A10 movement inside and are available on titanium bracelet or rubber strap. The T1 is the larger of the two at 45 mm wide and water resistant to 1000 m. It weighs 71 g without strap. This retails for EUR2960 including German VAT of 19% on rubber strap, with the titanium band costing EUR50 less.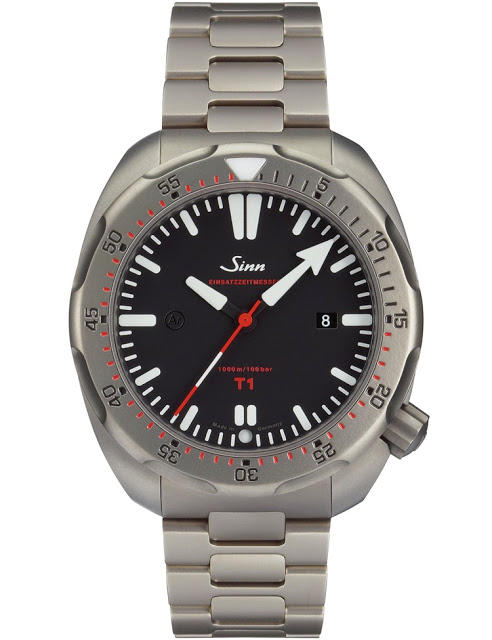 Sinn T1 with argon capsule at six o'clock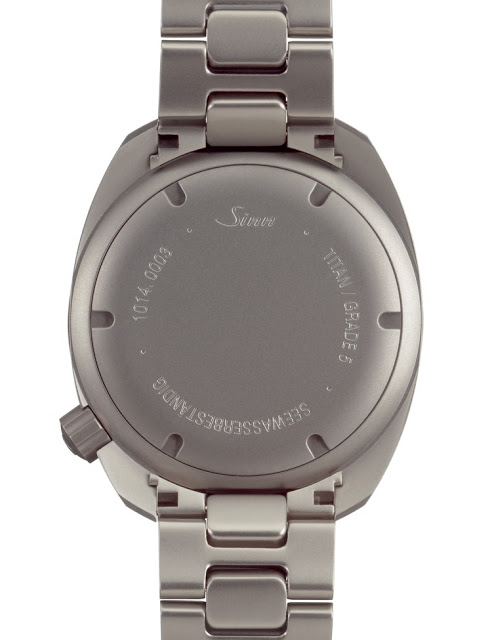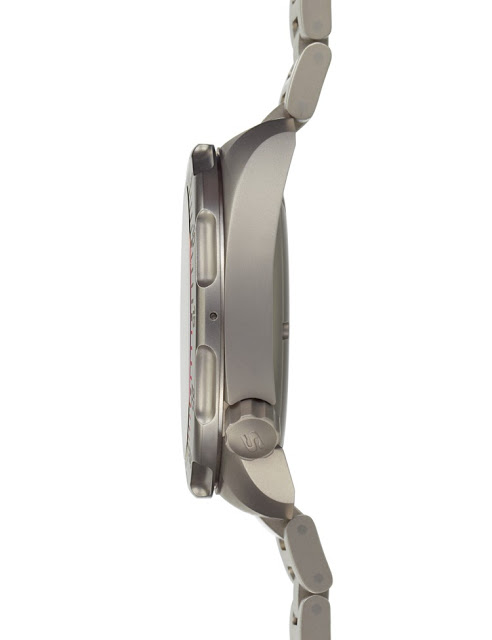 And the T2 is rated to 2000 m, but is smaller at 41 mm wide. This weighs 59 g without strap. Retail is EUR2490 including German VAT of 19%, with the titanium band costing EUR50 less.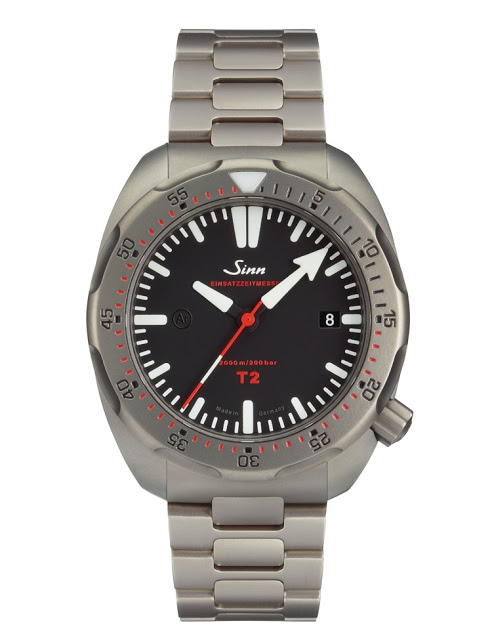 Sinn T2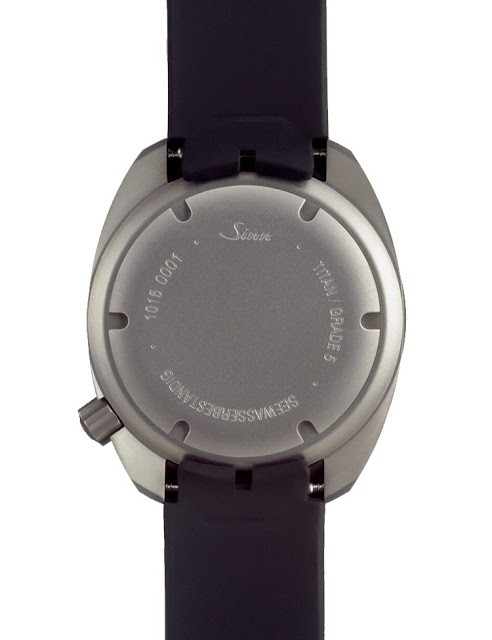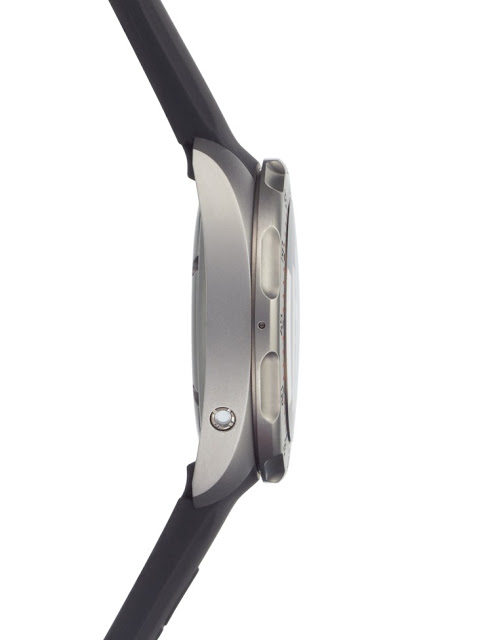 Argon capsule on the bottom on the left side of the case
I like Sinn watches for their durability and accessible pricing and this one looks to be no different. The retro style case shape in titanium is a big plus. – SJX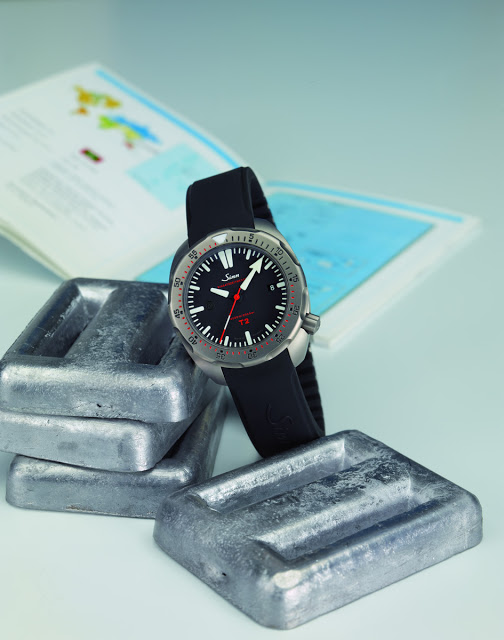 Sinn T2 on rubber strap
Back to top.
---
You may also enjoy these.