Breitling CEO Georges Kern Explains its "Legendary Future"
We find out from the man himself.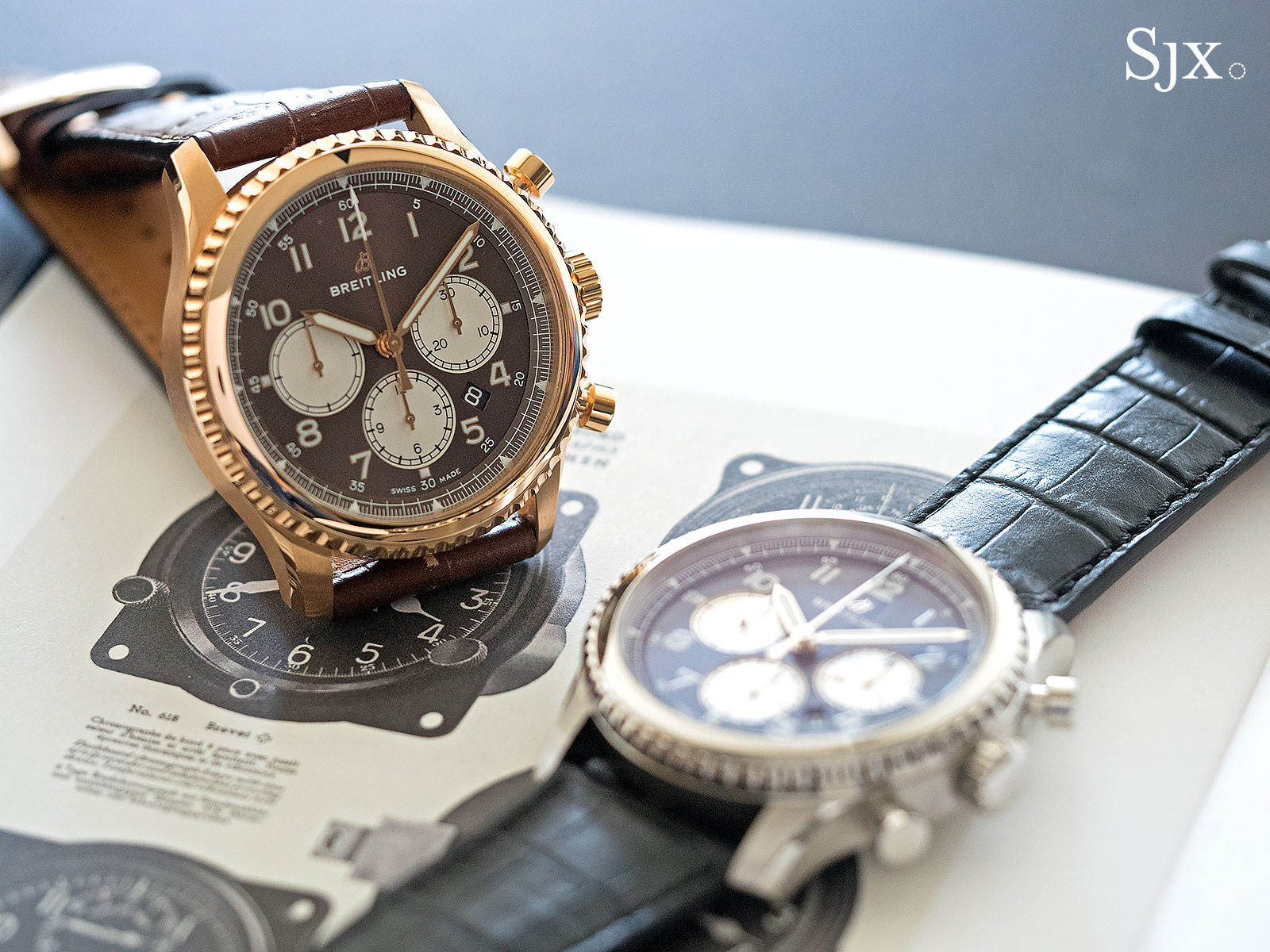 One of the biggest pieces of industry news last year was Georges Kern's surprise departure from Richemont, where he had just been promoted to run the watch division, to take the top job at Breitling in August 2017.
Having just been taken over by private equity firm CVC Capital Partners a few months earlier in a deal that valued the watchmaker at €800m, Breitling is the maker of bold pilot's watches that arguably had its jet-set heyday in the 1990s, and more recently settled into a comfortable middle age. Mr Kern was tapped by the Luxembourg-based financiers thanks to his track record at IWC, which he turned into the largest pure play watchmaker at Richemont, the luxury group that also owns Cartier and Panerai.
Mr Kern, however, is not joining a startup or taking over a distressed asset. Breitling's yearly revenue is about SFr370m a year, according to Swiss bank Vontobel, with sales having plateaued in recent years. IWC, in contrast, turns over close to SFr800m annually. When Mr Kern took the helm at IWC in 2002, the figure was perhaps a twentieth of that. His goal, as he explained below, is to turn a big brand into one that's huge.
The incentives to that end are significant: Mr Kern and his top managers have taken a substantial stake in Breitling, reputedly 10% between them,. Notably, the equity ownership gives Mr Kern the opportunity to go from being a well remunerated professional to a wealthy entrepreneur, joining a tiny handful of individuals that include the irrepressible Jean-Claude Biver of Hublot.
That begs the question: how is he going to make it take off? We spoke with Mr Kern during his recent stop in Singapore – where he launched the Navitimer 8 – to find out what's in store for Breitling.
Interview has been edited and condensed.
---
What attracted you to join Breitling?
 Two things. First of all, the opportunity to be a shareholder. I had the opportunity before [with other brands] but I didn't join just because you need a proper brand with a critical size.
If you look at all the independent brands – Rolex, Audemars, Patek, and then the only one left is Breitling. The brand is very big in the US, UK, Germany, and Japan. It's a very solid, profitable brand, so it's not a restructuring; it's a growth opportunity. Breitling, because of its positioning, brand value and awareness, can be what I would call a commercial powerhouse.
And consider the phenomenal power the brand in its history. And nobody knows about that. Breitling invented the modern chronograph; they had the first wristwatch chronograph in space. The intrinsic power the brand has is unbelievable.
The beauty is we have so many things to play with. If I take elegant watches like the Top Time, ladies watches, or the first pilot's watches with a turning bezel – others have copied all of them. But they belong to Breitling and we need to communicate this.
We can now bring that history back to life to cover the whole bandwidth of our price point. We are at the sweet spot of US$3500 to US$10,000, which is a very commercial price point, but we are in a super niche segment of the big, bulky pilot's watch. We may dominate our niche but the question is, can you fish in a bigger pond?
Look at BMW, which is making over a million cars, but is still luxury. They offer the 1-Series to the 7-Series, and then the more expensive products. That is the long-term vision; we can do that.
On the topic of being part of the capital – this is fairly uncommon in Swiss watchmaking, at least for a company like this. Maybe the last time it happened was TAG Heuer like 20 years ago.
I was there [at TAG Heuer]. But I didn't get anything; only the three [management consultants brought in from Booz Allen & Hamilton] got something.
So do you think the equity plan gives you a big advantage relative to your competitors?
I think this is the first private equity buyout in the watch industry. And indeed we said immediately that we want to give equity to a broader group – 25 people. It helped me to attract whomever I wanted to attract. Today I have the most phenomenal team I've ever had.
And it's very fair because they are all working very hard. It gives everybody a sense of urgency and entrepreneurship.
The thing is, we had to pay [for the equity]. We had to take our own money and wire it to an account, so money goes out. So you're more entrepreneurial and you have a totally different attitude towards expenses – planes, company cars – and you think about returns. It's a totally different attitude compared to when you can go home at six or seven and you put everything on the corporate account.
You decided to relaunch Breitling and the Navitimer 8 in Shanghai and Singapore, instead of Baselworld, which is just a month away. Why?
It's a million times more efficient than the fair but it's very tiring because today we have retailers, then the press, and then we have the cocktail. If I add [the upcoming legs to] Europe and the United States, it will be four to five weeks of non-stop travelling but it's super-efficient.
How many minutes can I see a client of mine at Basel or SIHH? Here I see all the retailers; I see many more press.
I haven't been to Basel for years, so I have to make an appearance there but the fact is we want to launch now. The fair is too late in the year because we want to ship in May so we cannot wait. We don't need a fair actually.
Do you think brands will move away from the fairs?
I think the fairs with their current setup have a fundamental problem. In the old days, the fairs were there because people were not mobile, because brands had to show samples. But this whole concept is dead because everything is digital. You push a button and it's out there.
And the biggest issue is that they're still trying to make them sales fairs when they should be communication fairs only. If you look at fashion week, you don't sell anything. You show collections, you create buzz.
Look at the car industry. How many car manufacturers are no longer going to Frankfurt and Detroit? You can launch a car from your desktop in a much more efficient way. We've never invested in digital and now we're going to invest 50% in digital because the world is changing.
So what's the Navitimer 8?
I wanted to start with a pilot's watch to bridge what Breitling is today and what it will be tomorrow. This is a product that is inspired by historical elements, but it's not a vintage watch. It's a modern watch based on clear design codes of the past that will always remain.
We are launching this for some countries where we're going to reach a new clientele. Today we have the hardcore Breitling customers who we will treat extremely well by continuing with big watches, the success story of Breitling. And this is our customer base. But it doesn't exclude the rest.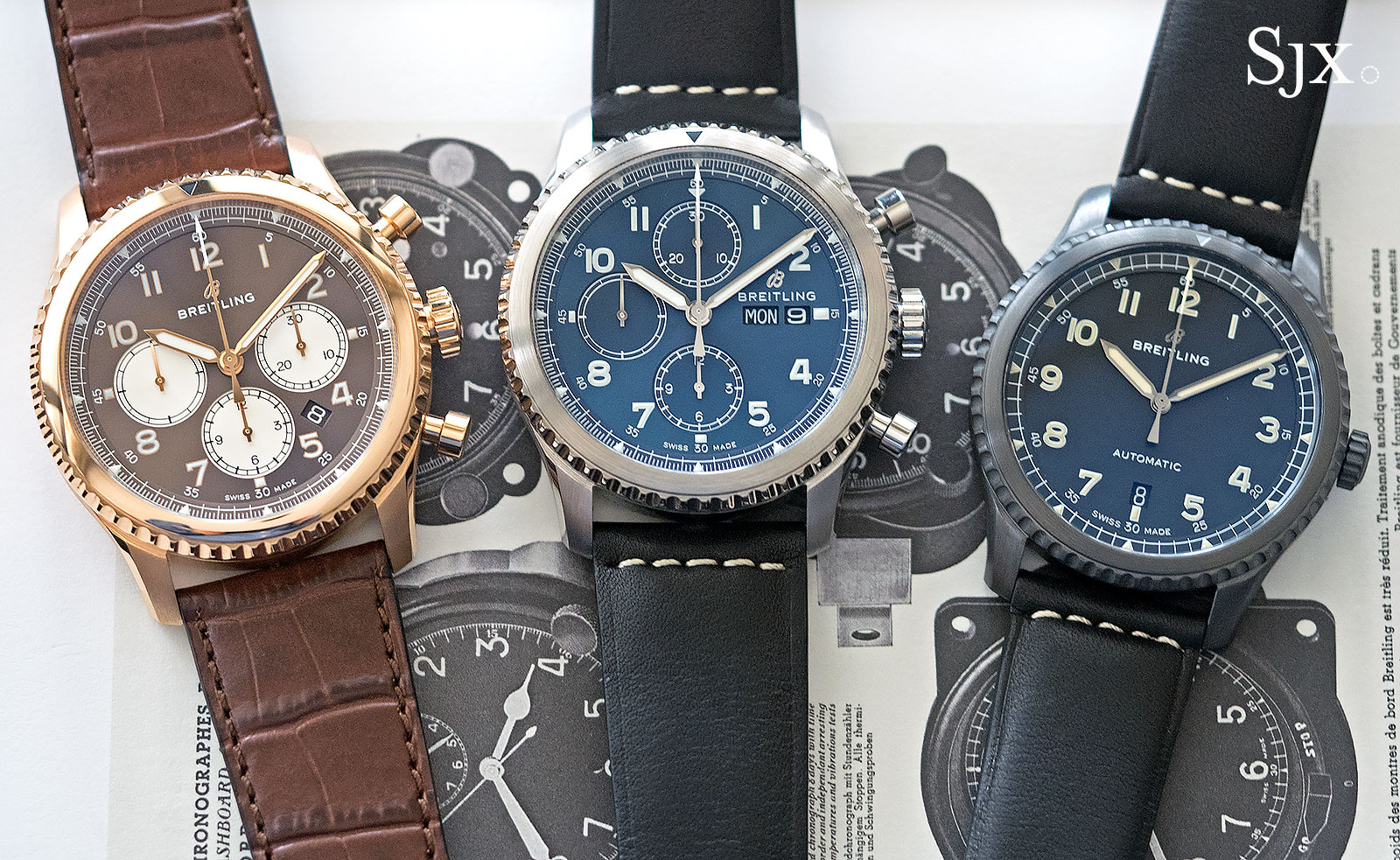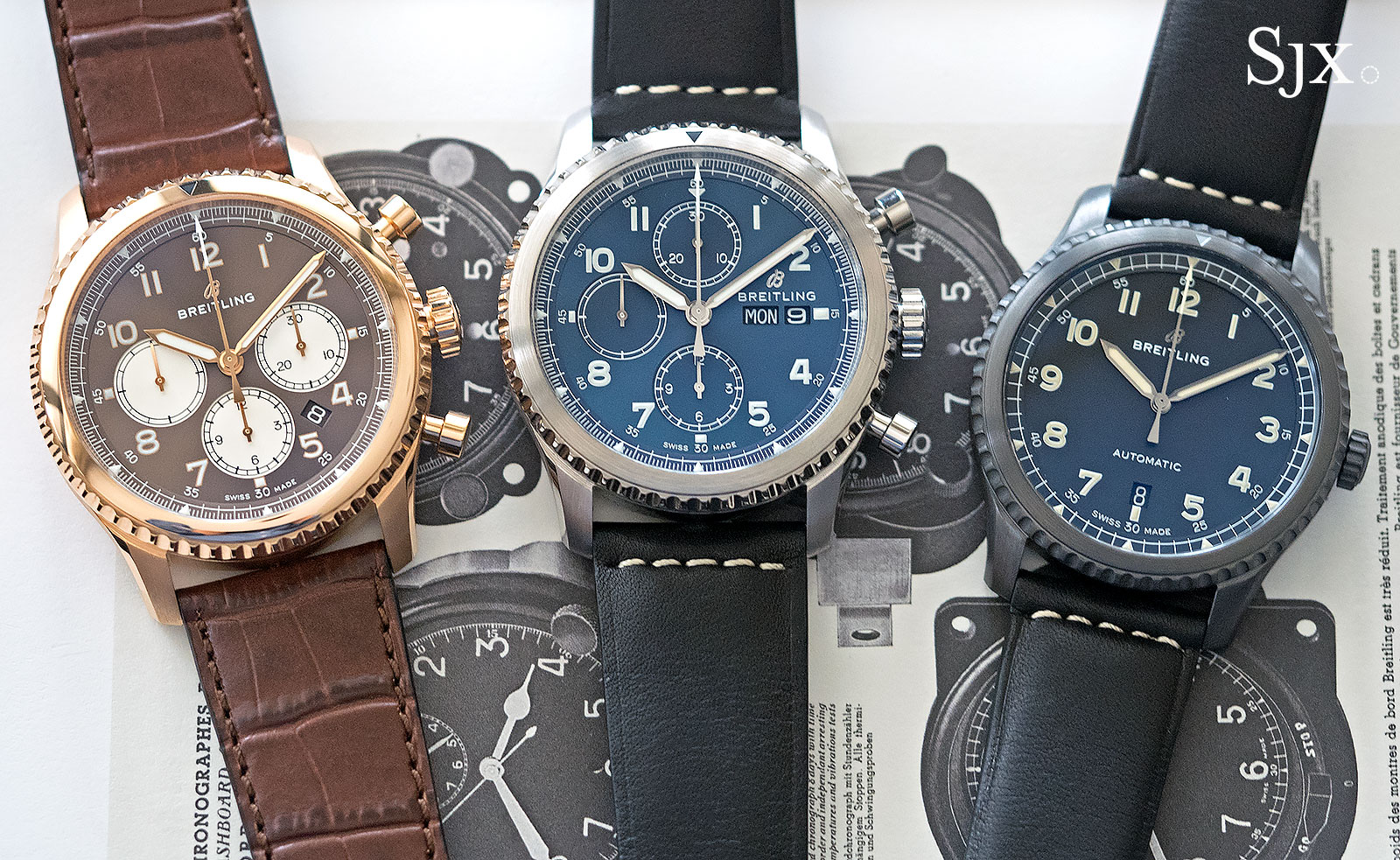 Look at what happened to Porsche when they diversified from the 911. Ninety percent of people said they were going to destroy the brand, and today they sell more Cayennes than 911s.
When people say that this is not Breitling, that's wrong; it's totally Breitling. Everything is based on our history. But the biggest mistake that critics make is to think that we ought do more of the same. Why should we do another big, bulky, polished watch? We want to complement to what has been done; we want to fish in a bigger pond.
So there will be three categories of watches. There will be an elegant segment that will be more retro, based on historical designs, because we don't have that line today. We will have huge launch of an elegant line at the end of the year. And there will be a sports-elegant segment, which we already have, and the "Instruments for Professionals" like the Emergency and Aerospace.
You're known for turning another brand into a huge success, how different is it this time?
The conditions are very good for a couple of reasons. First of all, Breitling is already super well-known. The [former management] did a tremendous job and the brand awareness is much bigger than anything I was facing in my previous life.
So, when you have that brand awareness, just bringing in new elements have an immediate impact. Because of social media, everybody knows that something is happening at Breitling. When I was transiting in Zurich, two people came up to me asked, "So Mr. Kern, how are things going at Breitling?"
Secondly, China. It's a much more developed market today. The hard work we all had to do 10 or 15 years ago – opening boutiques, building brand awareness and watchmaking knowledge – the market is more mature now. People are more knowledgeable.
And thirdly, because of digital media, the Chinese know how strong Breitling is in the US, UK and Japan, and they want to buy strong brands. So, having the news spread instantly is a huge advantage.
And the fourth element, I'm sure you know, is the watch market is picking up.
You mentioned that one part of your strategy is control all of Breitling's distribution, which is now 60% in the hands of third parties. Won't that be a challenge given that your distributors know it's now a one-way ride up?
You're the first person to ask me this. It's a very smart question and of course you're right. Of course, nobody wants to give the brand away at this stage because they're not stupid. They know it will probably work but we put structures in place so that they will enjoy a contribution when this whole thing takes off. We have great incentives for them to work with us and contribute to future growth. The end goal is to align the objectives of investors, management and partners.
---
Back to top.
---
You may also enjoy these.