The Watch That Toppled Robert Mugabe?
Zimbabwe's President is ousted after a pricey watch is doused in champagne.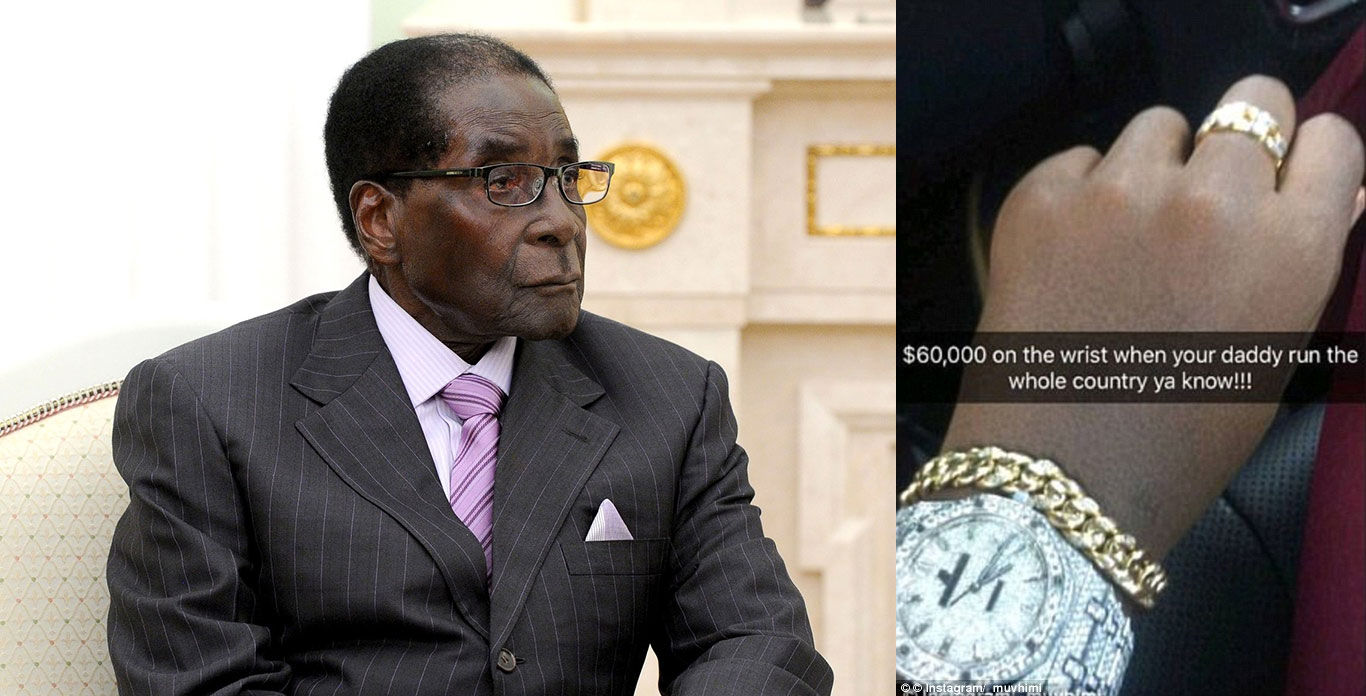 After having ruled Zimbabwe for 37 years, Robert Mugabe was unceremoniously placed by house arrest by the army yesterday morning. There are many obvious reasons for his ousting: the basket case that is the Zimbabwean economy, Mugabe's recent firing of his powerful vice president, the lavish spending of the First Lady, but perhaps one of the straws that broke the camel's back was a diamond-set wristwatch drowned in bubbly.
Last week the younger of former president's two sons, Bellarmine Chatunga Mugabe, shared a video on Instagram that has since gone viral on the continent. Apparently shot in a nightclub in South Africa, Chatunga cracks open a bottle of champagne – a gilded bottle of Armand de Brignac naturally – and pours it all over his diamond pavé wristwatch. (See the video below.)
While #GraceMugabe is bidding to be Vice President her sons are living it up pouring tax payers money out of a bottle #ThisFlag🇿🇼 #SaveZim pic.twitter.com/QESdlXb4KE

— Peter Ndoro (@peterndoro) November 7, 2017
In an earlier post he had helpfully explained the cost of the watch with the caption: "$60 000 on the wrist when your daddy run the whole country ya know!!!"
While the Instagram boast has proven to be a short-lived one, it illustrates a small problem for many high-end watchmakers. Many of their timepieces are being purchased by personalities they would rather not be associated with – and perhaps being paid for with taxpayer dollars.
---
Source: News24, Instagram
Back to top.
---
You may also enjoy these.