Philippe Dufour Duality Sells for Just Shy of US$1 Million
Establishing the independent watchmaker's creations as modern grails.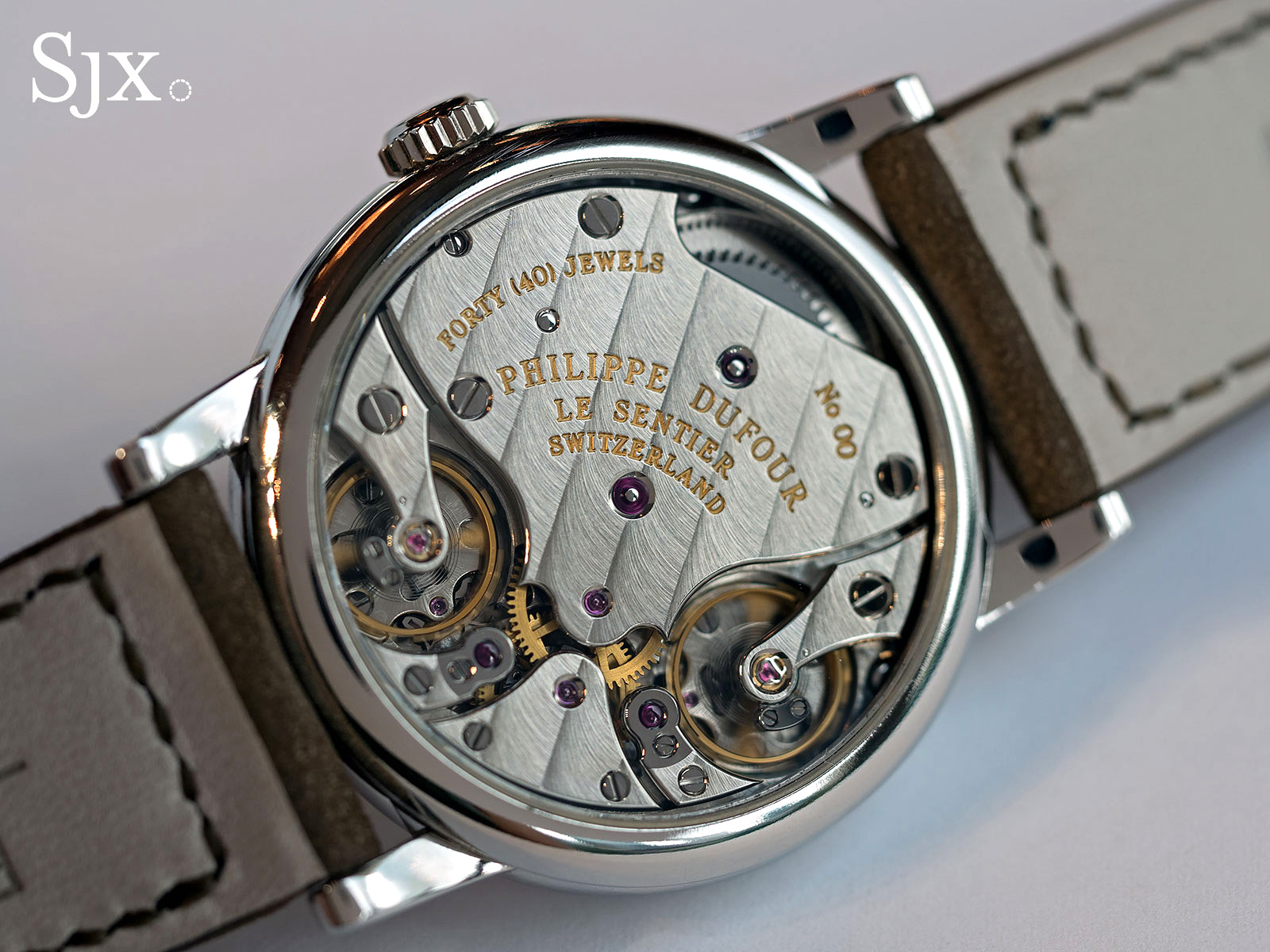 In the second surprise of Phillips' inaugural New York watch auction – after the US$17.52m Paul Newman Daytona – the Philippe Dufour Duality sold for US$915,000, all fees included.
While the massive result for the Rolex was the big news of the night, the near-US$1m price tag for the Dufour is big news for fans of independent and technical watchmaking. In platinum and numbered "00", the Duality was expected to sell for well over its high estimate, but outperformed.
Remember that it last sold for US$150,000 or so a decade ago at Christie's, and was being sold today by the person who bought it then. When asked for his thoughts after the hammer came down, the seller of the Duality said, "The buyer is clearly a discerning collector who well understands the significance of Phillippe Dufour and the Duality, set against the context of the emergence of independent watchmaking in the post quartz era."
With an estimate of US$200,000 to US$400,000, auctioneer Aurel Bacs opened the bidding at the low estimate. In a repeat of her performance with Paul Newman's Rolex, Tiffany To of Phillips Geneva immediately leapt in with a US$600,000 bid.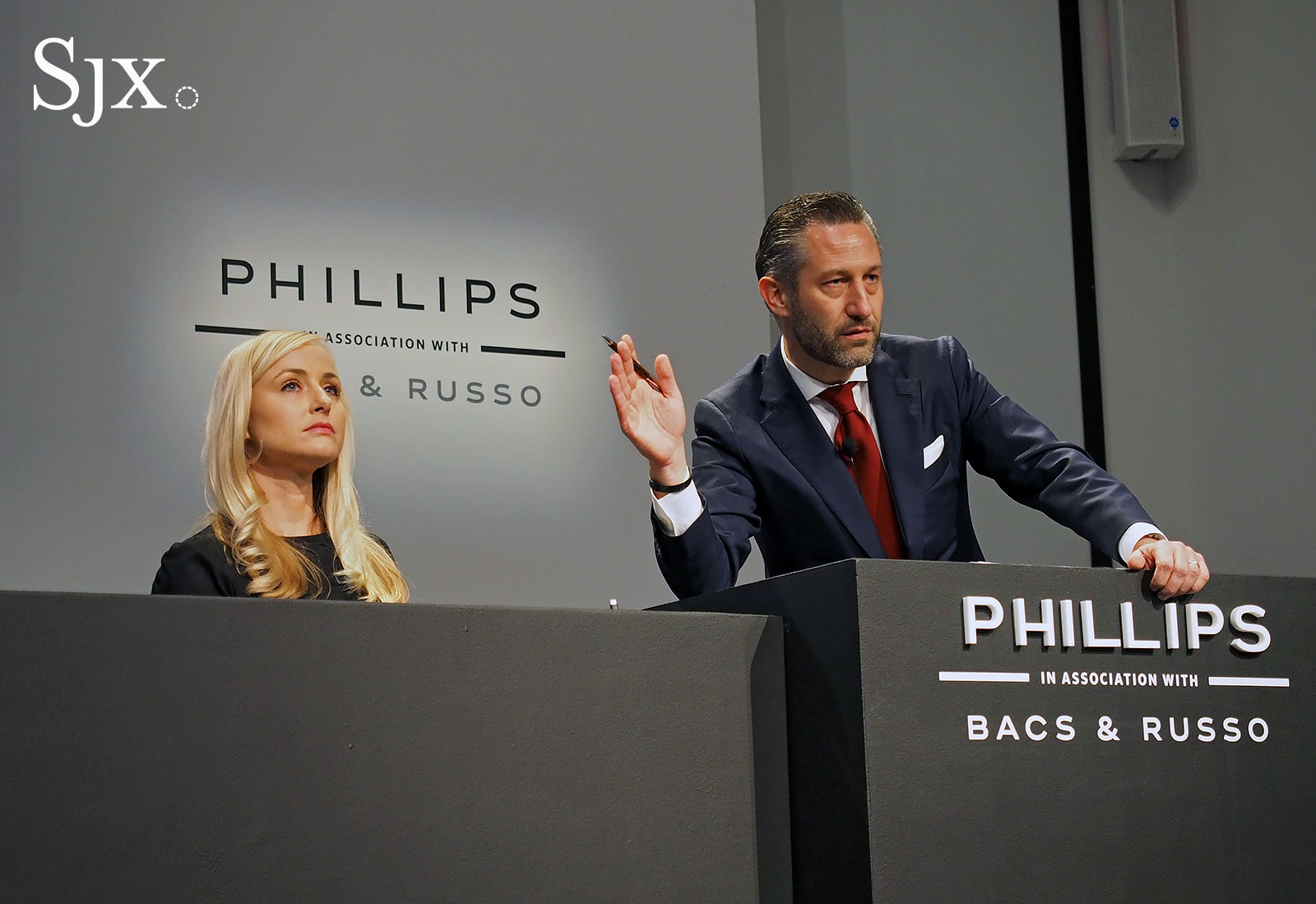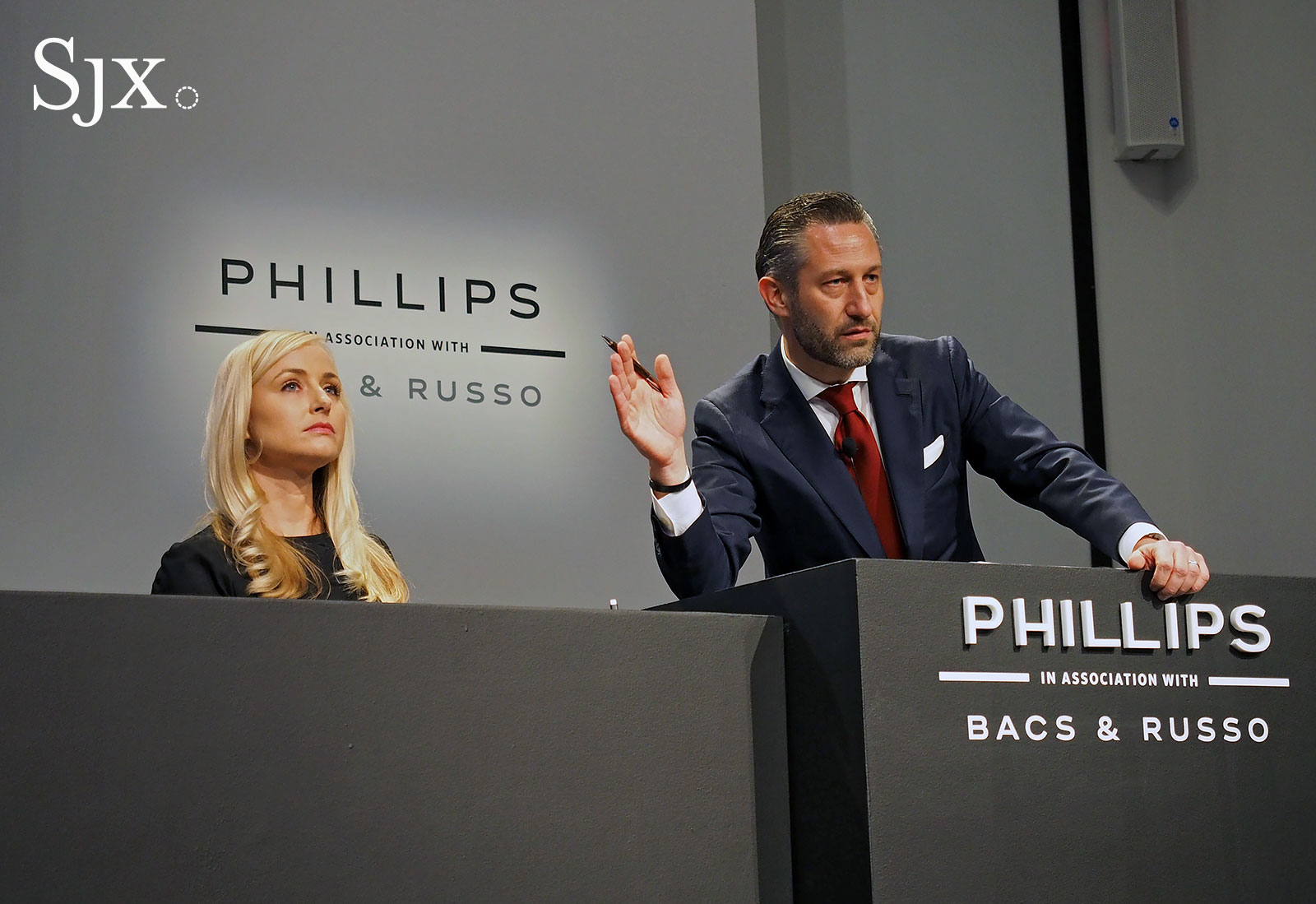 As it was with the Rolex, the sharp increment swiftly eliminated all the hangers-on, leaving just To, as well as her colleagues Myriam Christinaz and Jill Chen, all representing phone bidders. Christinaz's client dropped out after a brief spell, with Chen's and To's respective buyers the last ones standing.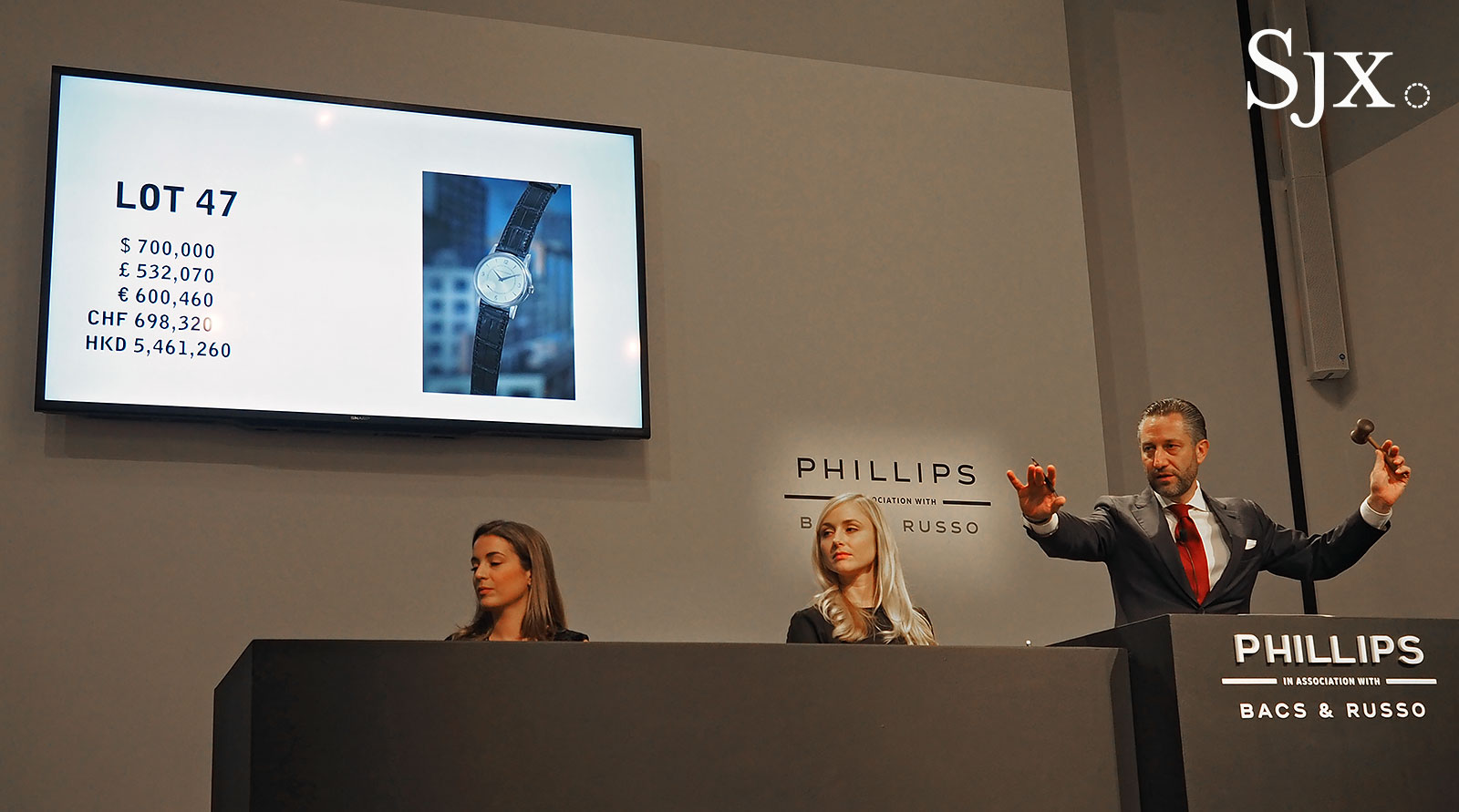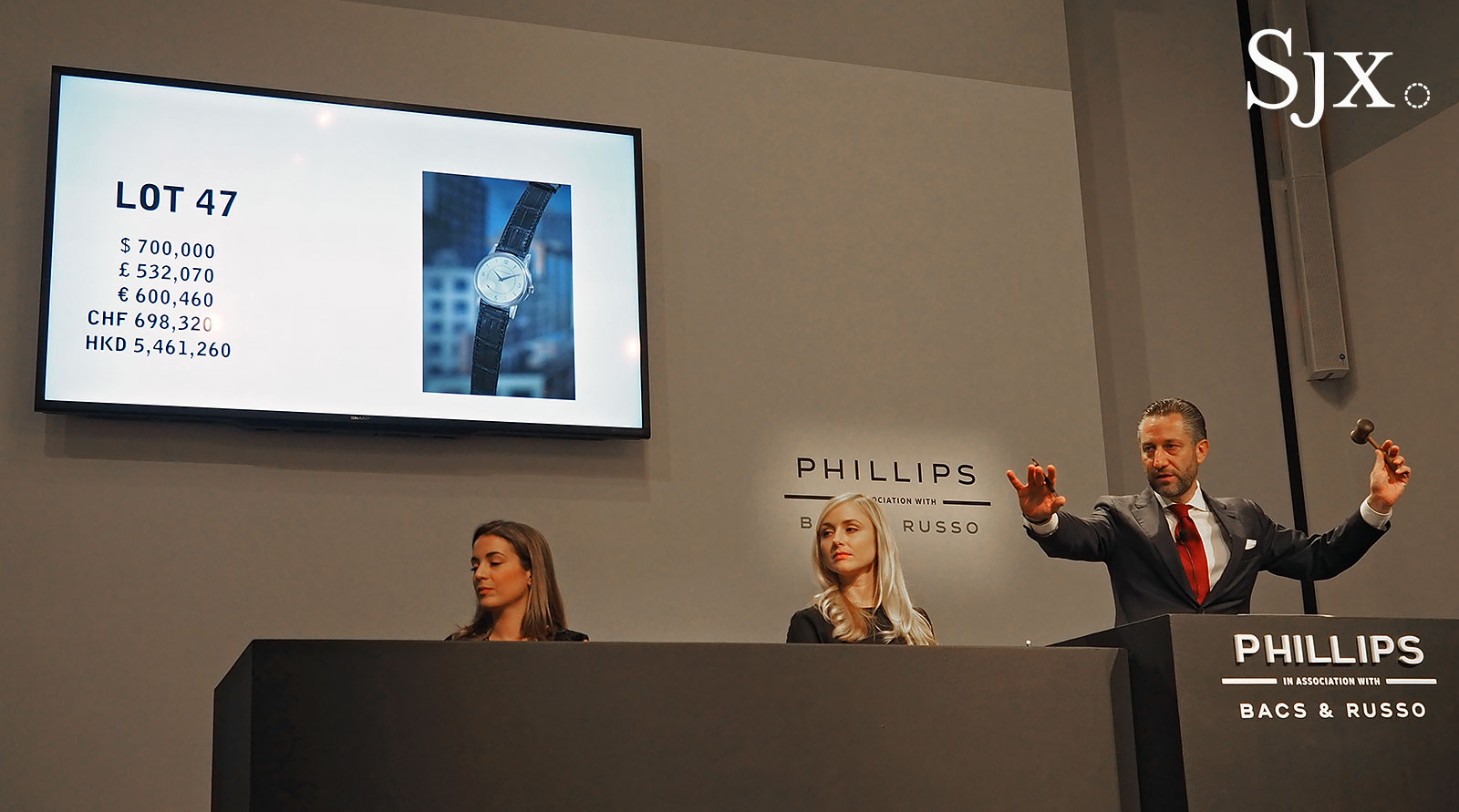 To's client was persistent and aggressive in his increments, going one up on Chen's client who stopped at US$700,000. To's buyer sealed the deal at US$750,000, which is US$915,000 including all fees.
When reached for comment, the buyer explained his pursuit of the watch: "I have long been a fan of Dufour and already own his other creations; the Duality is arguably the most interesting and important watch he has made, being both a novel complication and produced in a small series. I liken it to buying a prototype or concept car built by Enzo Ferrari himself and that never quite made it into production."
And the seller also pointed out Dufour's place in history, saying "Everyone recognises Phillippe Dufour as a watchmaker of immense talent but just as important he was among a handful of independent watchmaking trailblazers during this crucial period in mechanical watchmaking history."
With Philippe Dufour's Simplicity having sold several times at auction for US$250,000 or so, the result for the Duality confirms his status as a living legend whose technical prowess is esteemed not just intellectually, but financially as well – a rare feat for an independent watchmaker.
---
Updated October 27, 2017: Added comment from the buyer and seller of the Duality. Additionally, the original purchase price was US$150,000, not US$180,000 as originally stated.
Back to top.
---
You may also enjoy these.