Introducing Chinese Watchmaker Lin Yong Hua and His Quirky, Hand-Made Watches
Unusual watches with a musical theme, made by an AHCI candidate.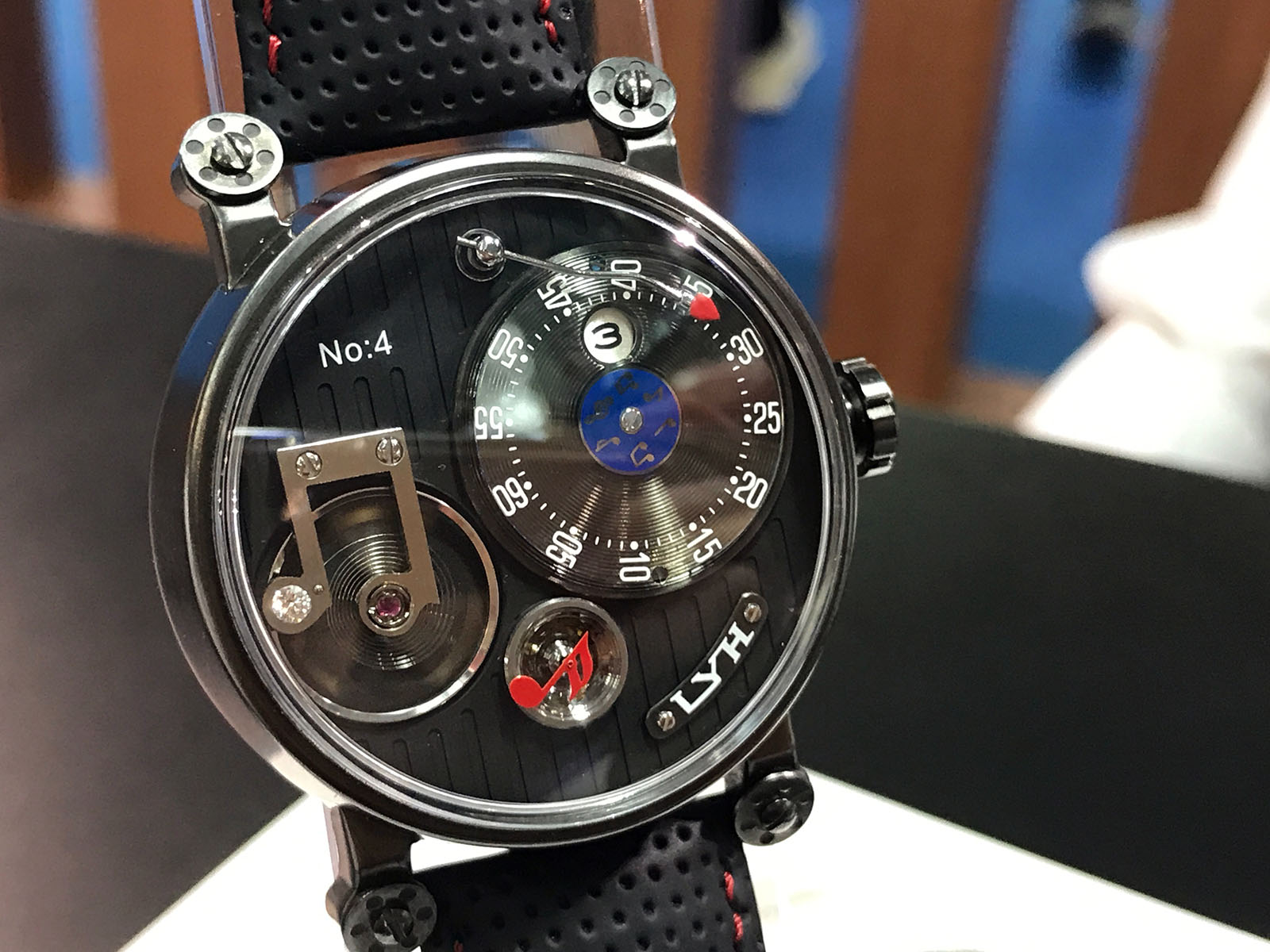 Based in Shenzhen, the Chinese city that borders Hong Kong, LYH Watches is named after founder Lin Yong Hua, who is also a newly minted candidate for entry into the Académie Horlogère des Créateurs Indépendants (AHCI), thanks to the No. 4 wristwatch (pictured above).
Now almost 10 years old, Lin's solo venture making his own watches is the capstone of a 25-year career in the watch industry. Unlike many other independent watchmakers, Lin started his career in a quartz watch manufacturing company in 1991 at the tender age of 18, before turning to mechanical watchmaking. His early experiences helped develop his expertise in the use of precision machinery, which later influenced many of his creations.
In 2009 Lin established his own repair and restoration workshop, all the while studying mechanical watch complications. It was only three years after the establishment of his workshop did Lin to set foot into the realm of independent watchmaking, with his first application to the AHCI in 2012, resulting in candidature in 2017.
Lin has exhibited his timepieces on several occasions in China and was amongst the exhibitors at the recent China Watch & Clock Fair (CWCF), a massive trade show that runs the gamut of the watchmaking business East and West, essentially the Chinese equivalent of Baselworld. But his 2017 showcase at Baselworld was his first.
Lin has crafted several quirky watches featuring various watch complications. With the exception of springs, jewels, crystals and straps, every component is designed and crafted in-house by Lin in his workshop. One of which is the No. 3, featuring a "wandering hours" complication that features transparent hour discs that revolve to indicate the minutes, operating on principles similar to that of the Audemars Piguet Star Wheel and Urwerk UR-105. But unusually, the No. 3 also has the balance wheel on the dial – a feature of many of Lin's watches – sitting right up against the wandering hours.
Beyond watches, Lin Yong Hua has also built sculptural, mechanical art: the dragonfly tourbillon installation, an Eastern take of the robotic timekeepers made by avant-garde Swiss watchmakers.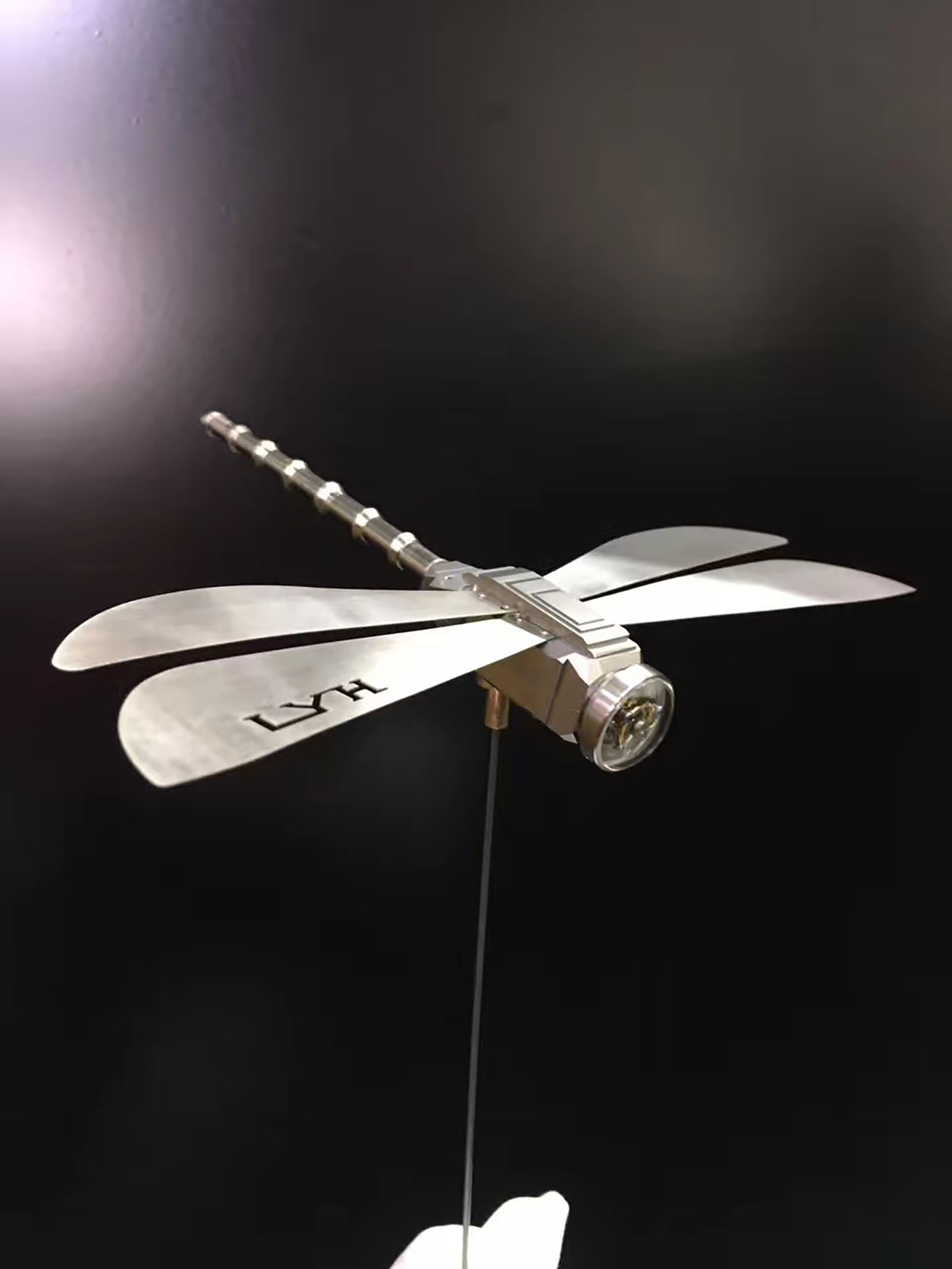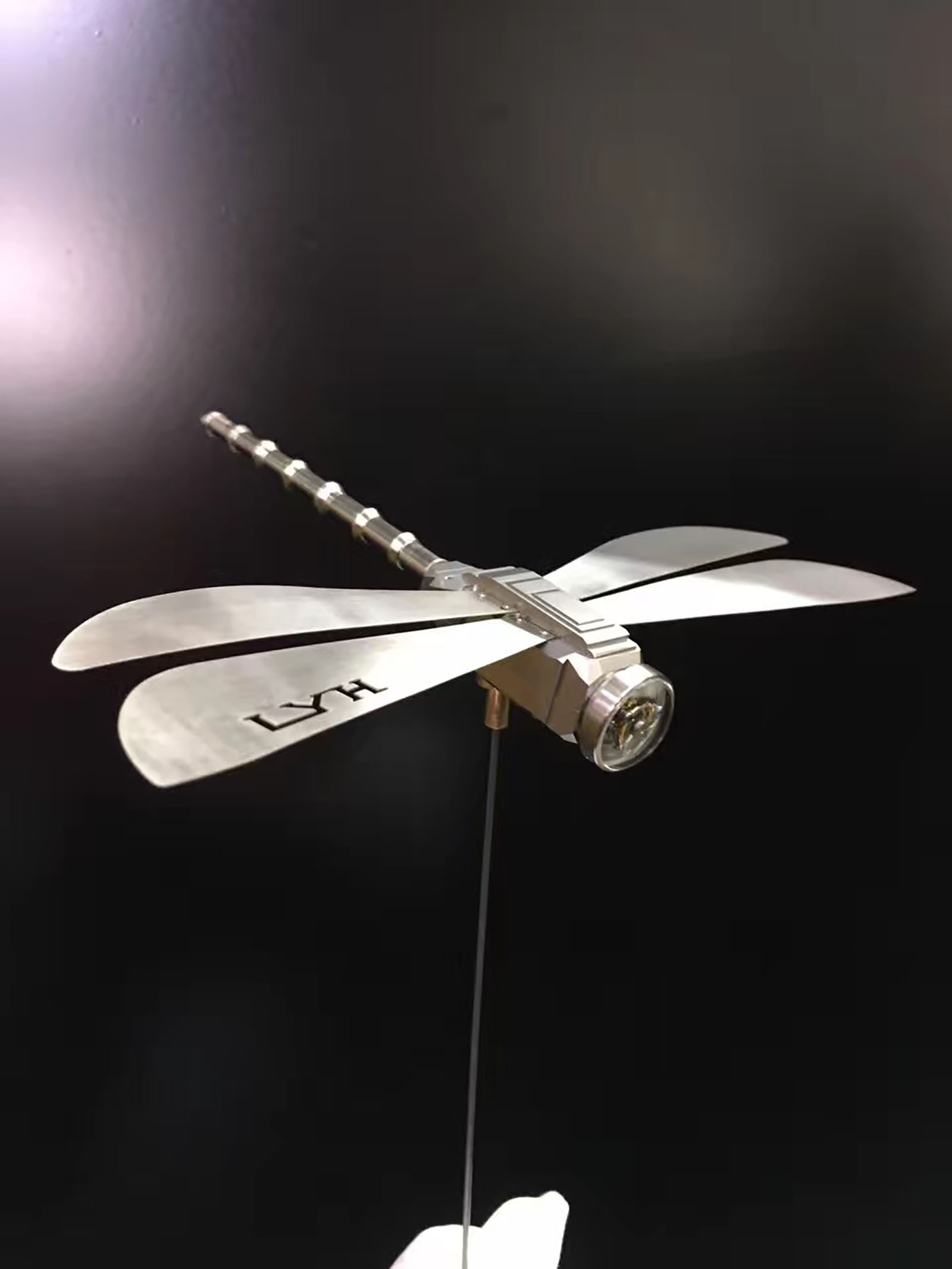 His flagship timepiece is the No. 1 that has a turntable-inspired time display. The minutes sub-dial is modelled on a turntable, with the minutes shown on rotating, miniature vinyl disc, pointed to by a polished, red-tipped turntable arm. The watch also features a jump hour at 12 o'clock, and an exposed balance held by a bridge shaped like a musical note. Even the seconds at six o'clock is a miniature of a speaker dome topped with a red musical note.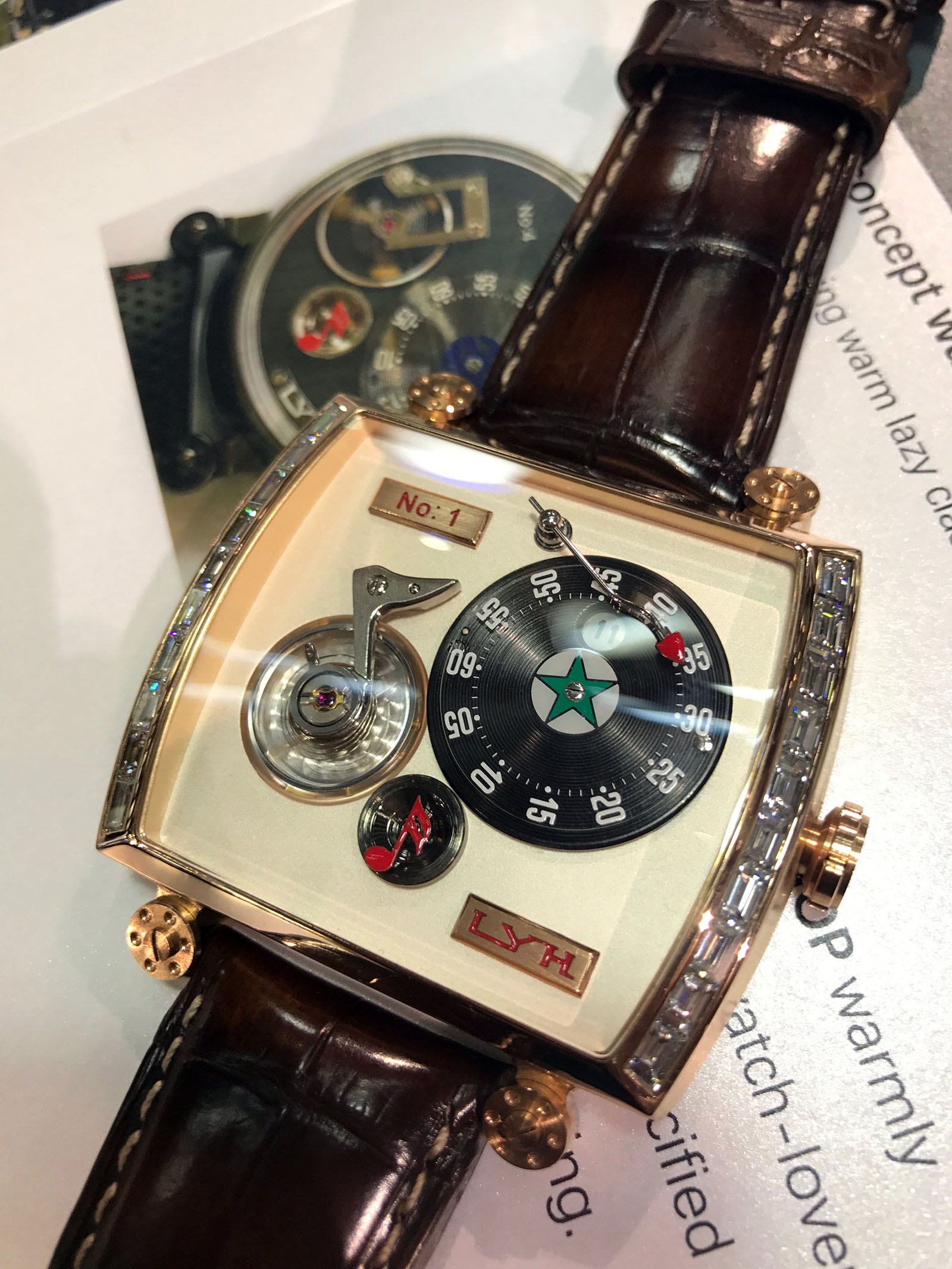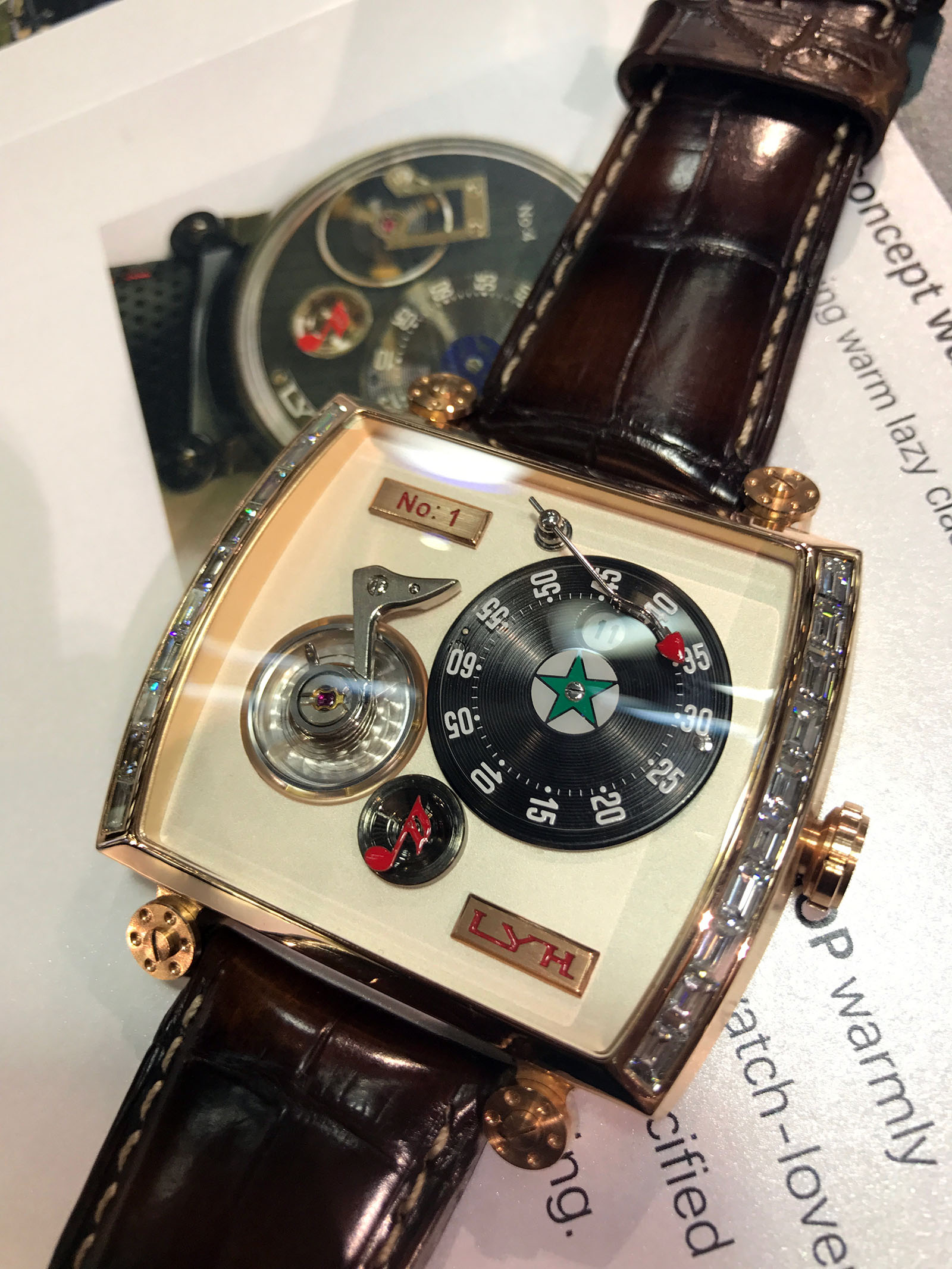 It's housed in a 48mm by 52mm tonneau case in red gold that's paved with 20 baguette diamonds on the bezel. More distinctive are the specially designed lugs which are inspired by the rivets on traditional Chinese drums.
The hand-wound movement of the No. 1 has a 45-hour power reserve. It's finished with a variety of decorative techniques despite having a large movement plate that conceals most of its parts. These includes a double sunburst ratchet wheel and a unique ribbed decoration, similar to Cotes de Geneve but different, on the three-quarter plate that was developed by Lin himself.
Lin's attention to detail is evident in the smaller parts, like the finely shaped winding click shaped like a musical note. Paired with that is a musical note-shaped bridge made of red gold that features bevelled edges with inwards angles that have to be executed by hand.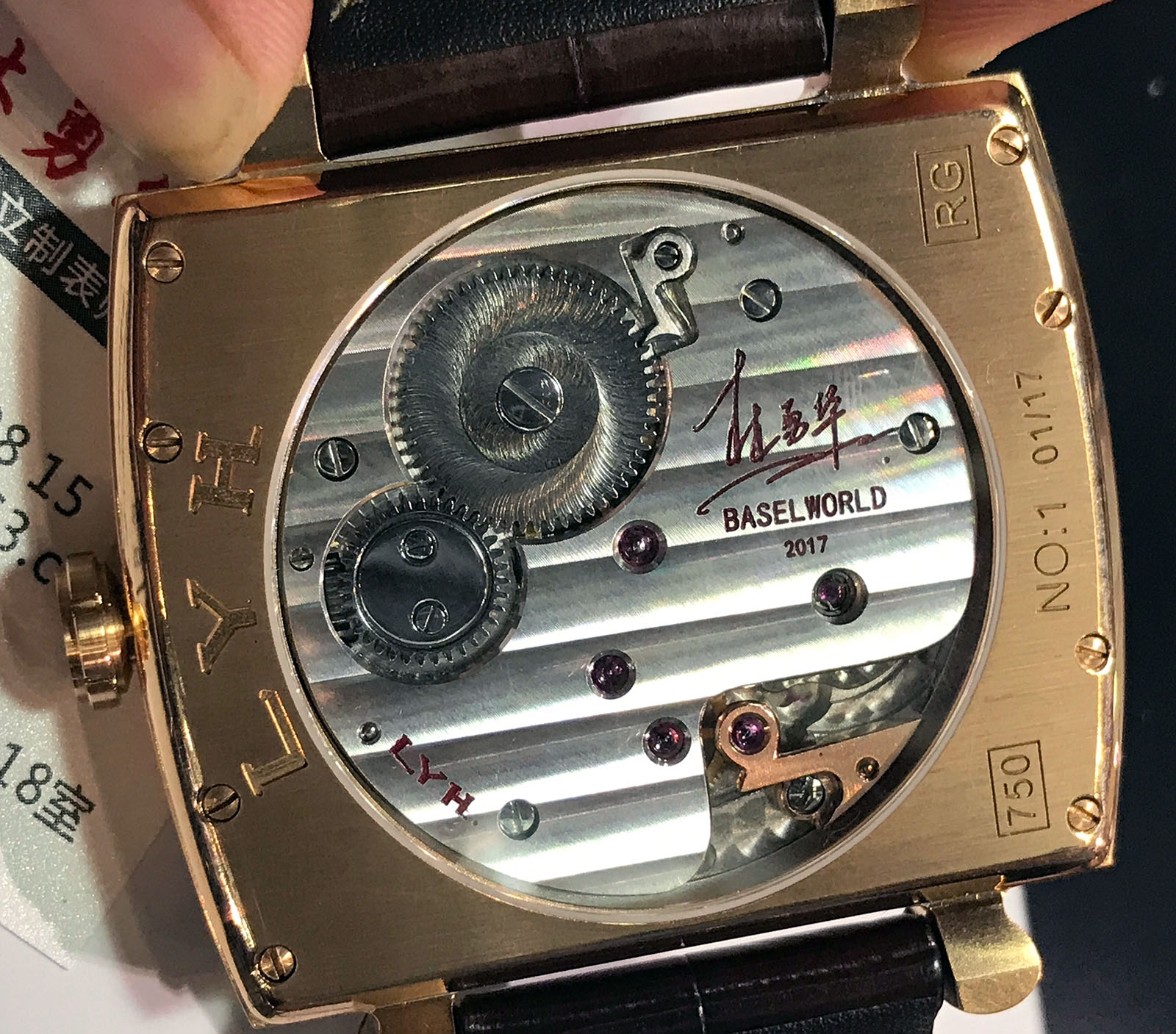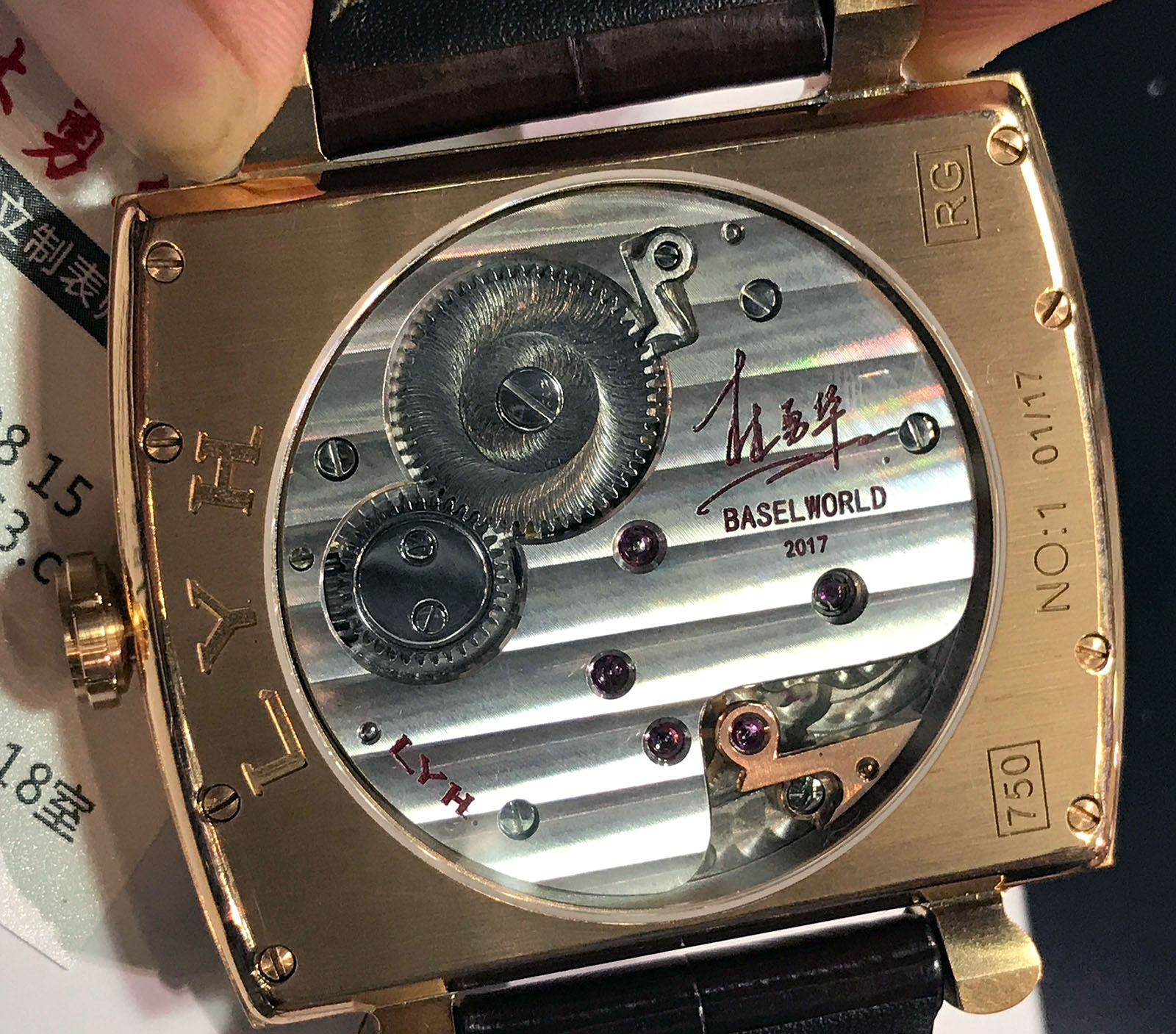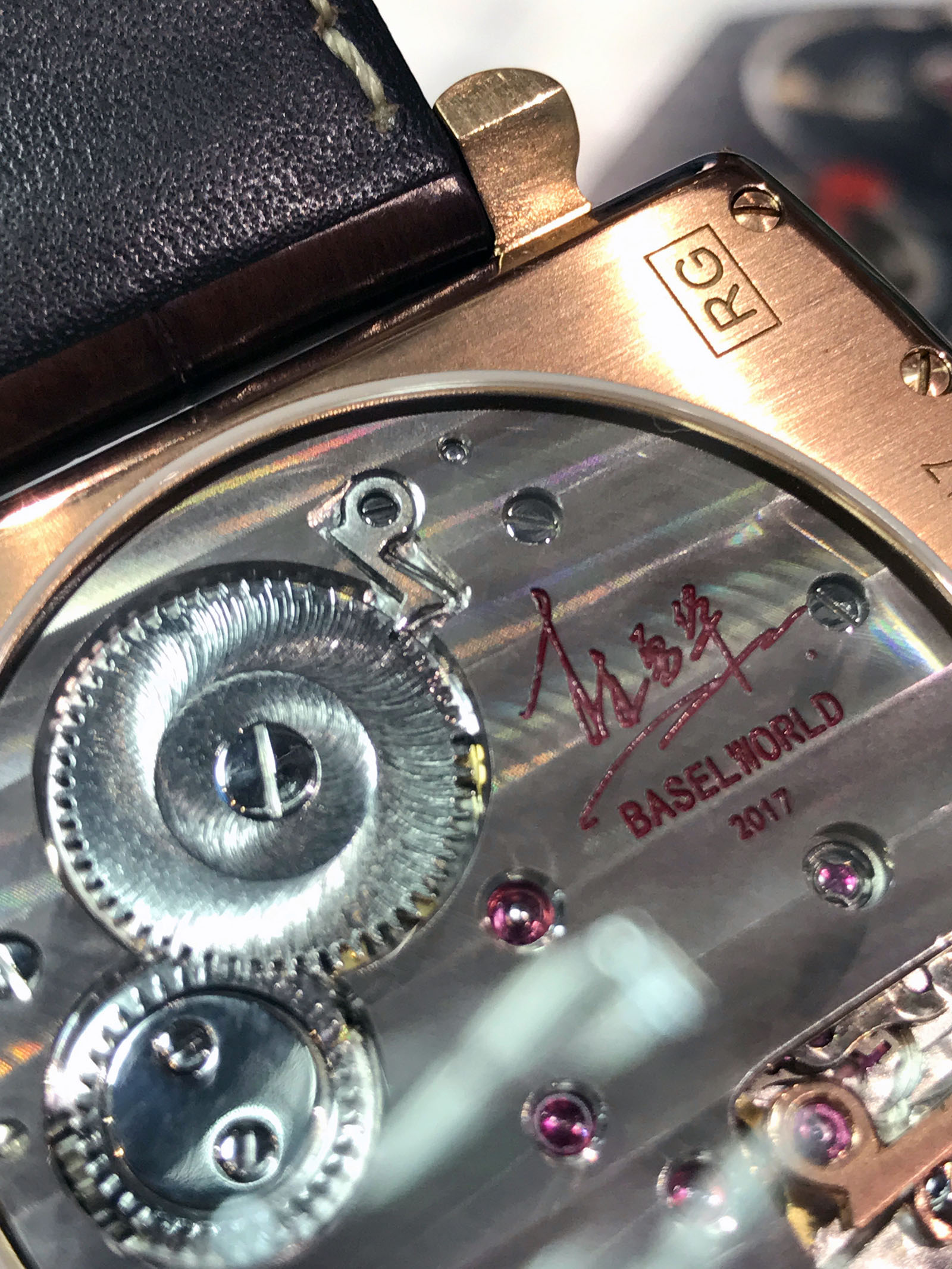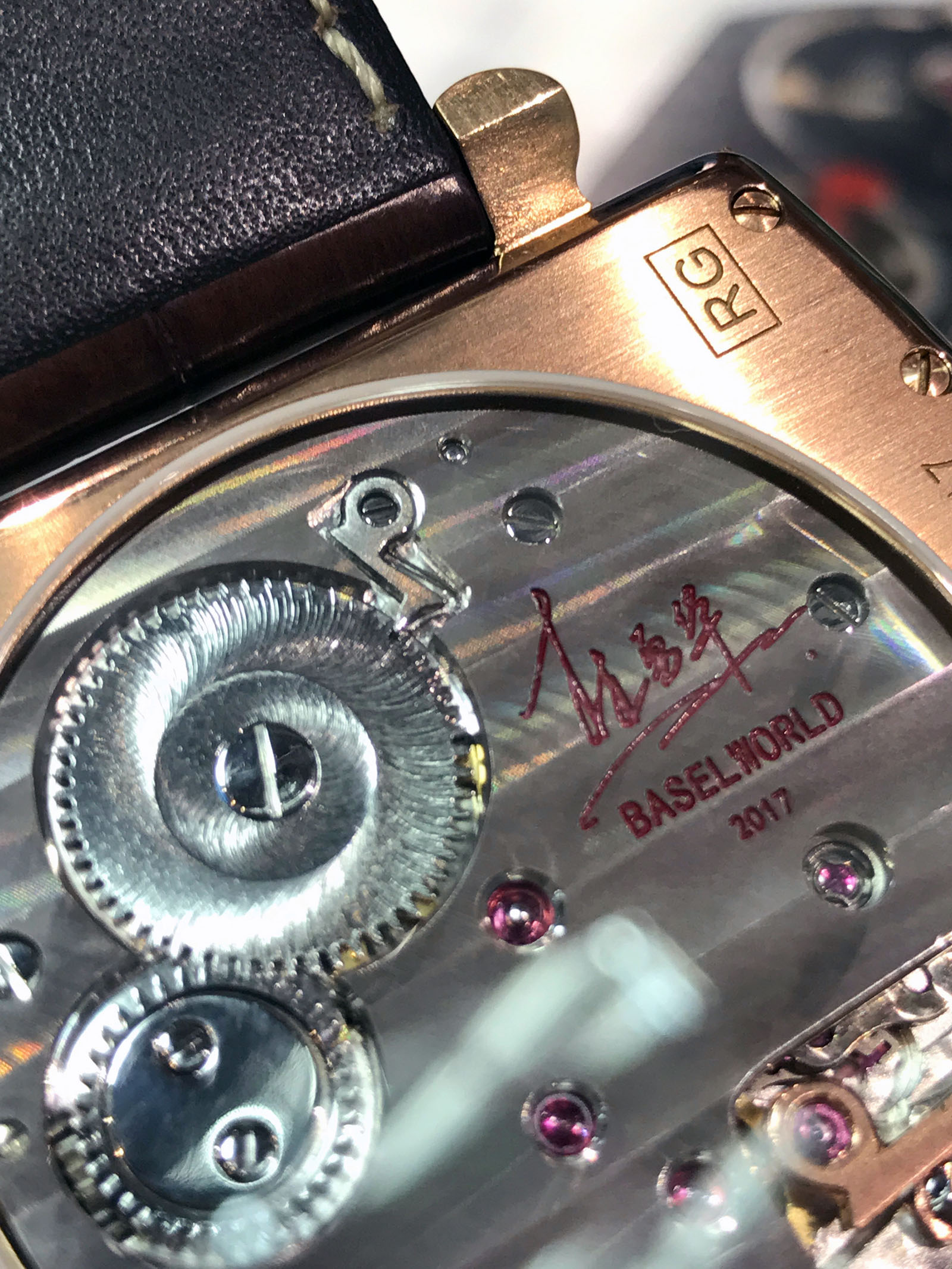 Lin has also created a more affordable take on the turntable-themed No. 1 — the No. 4, which is also the watch that secured his status as an AHCI candidate.
More wearable and conventional with a 42mm round case, the No. 4 inherits most of the features of its bigger sibling, albeit with some concessions due to its much more affordable pricing. The case is steel, finished in a gunmetal PVD coating and topped with a domed sapphire crystal.
On the rear, one obvious difference in the movement is the less elaborately finished balance bridge, but still shaped like a musical note nonetheless. The movement has similar specs as that in the No. 1 – hand-wound and 45-hours of power reserve – however, the three-quarter plate is coated to match the case and missing is the music note-shaped winding click.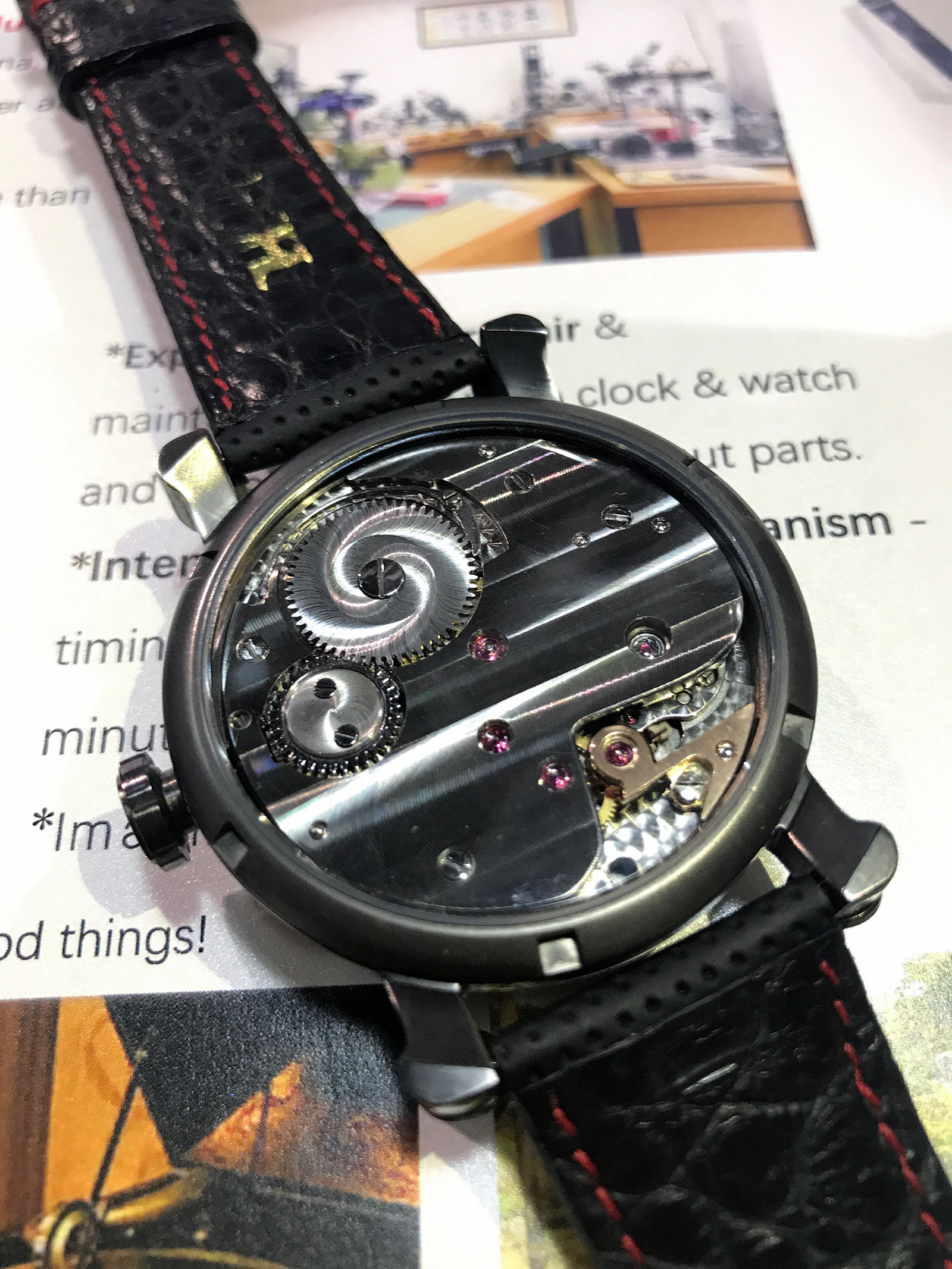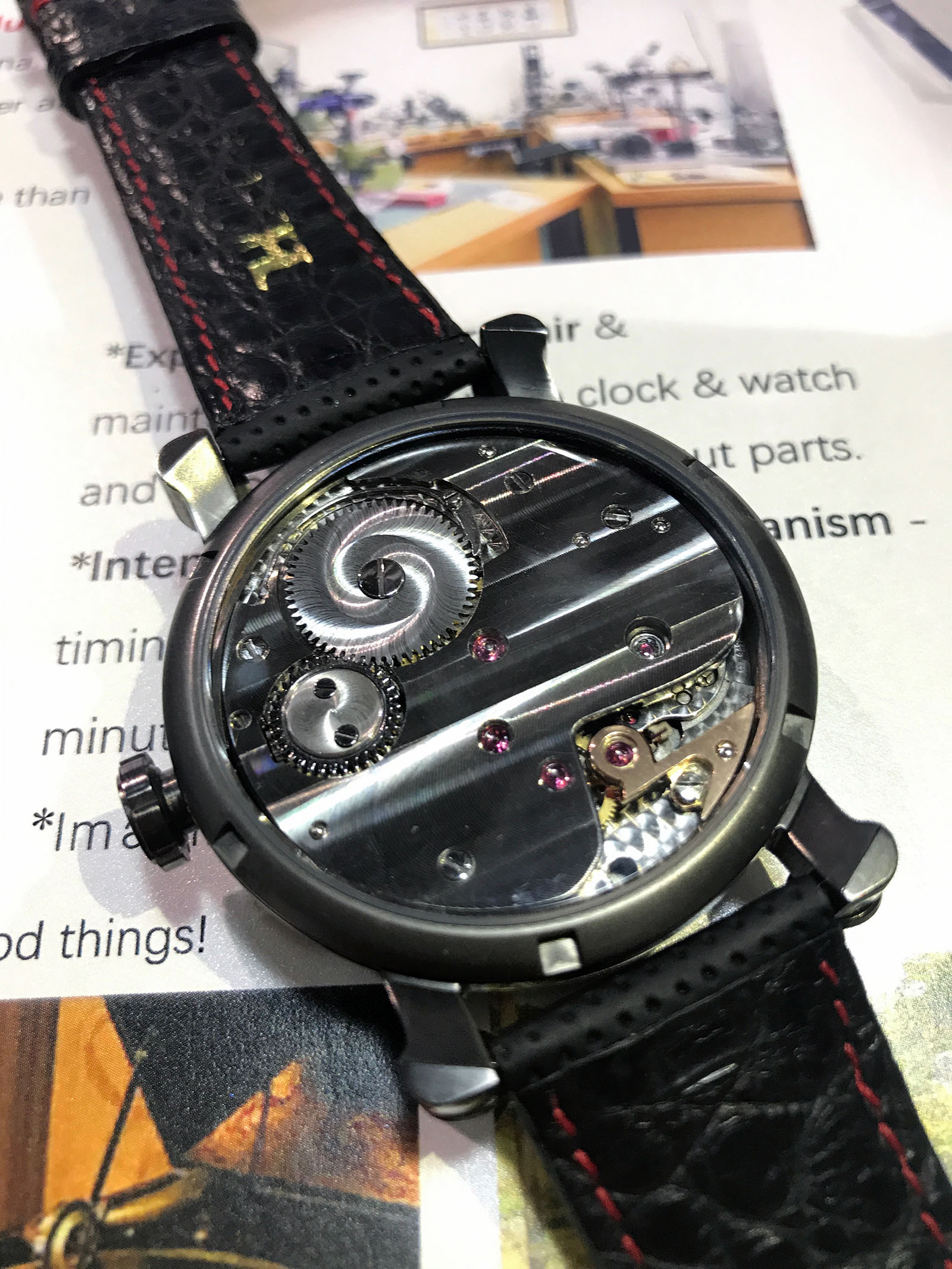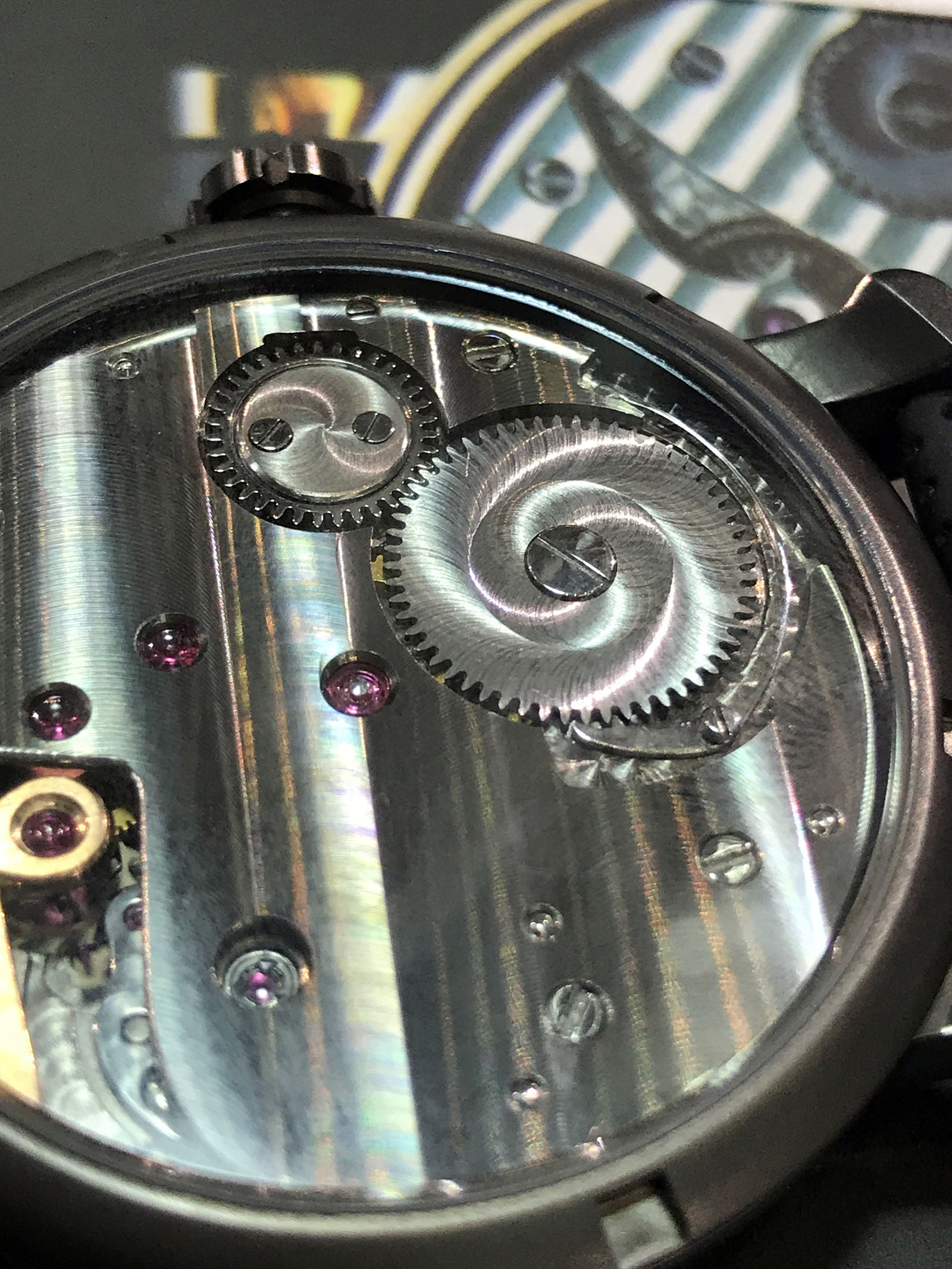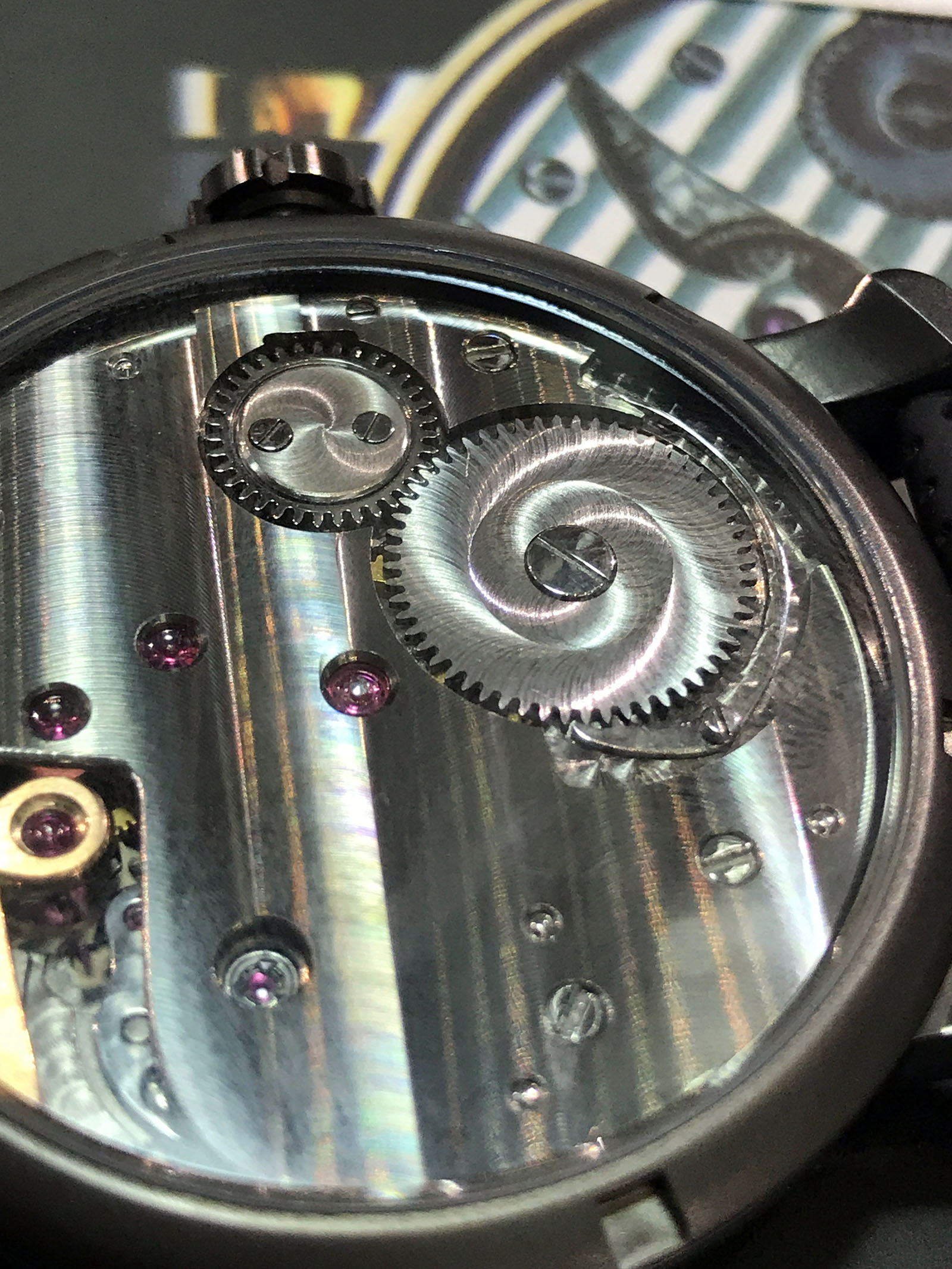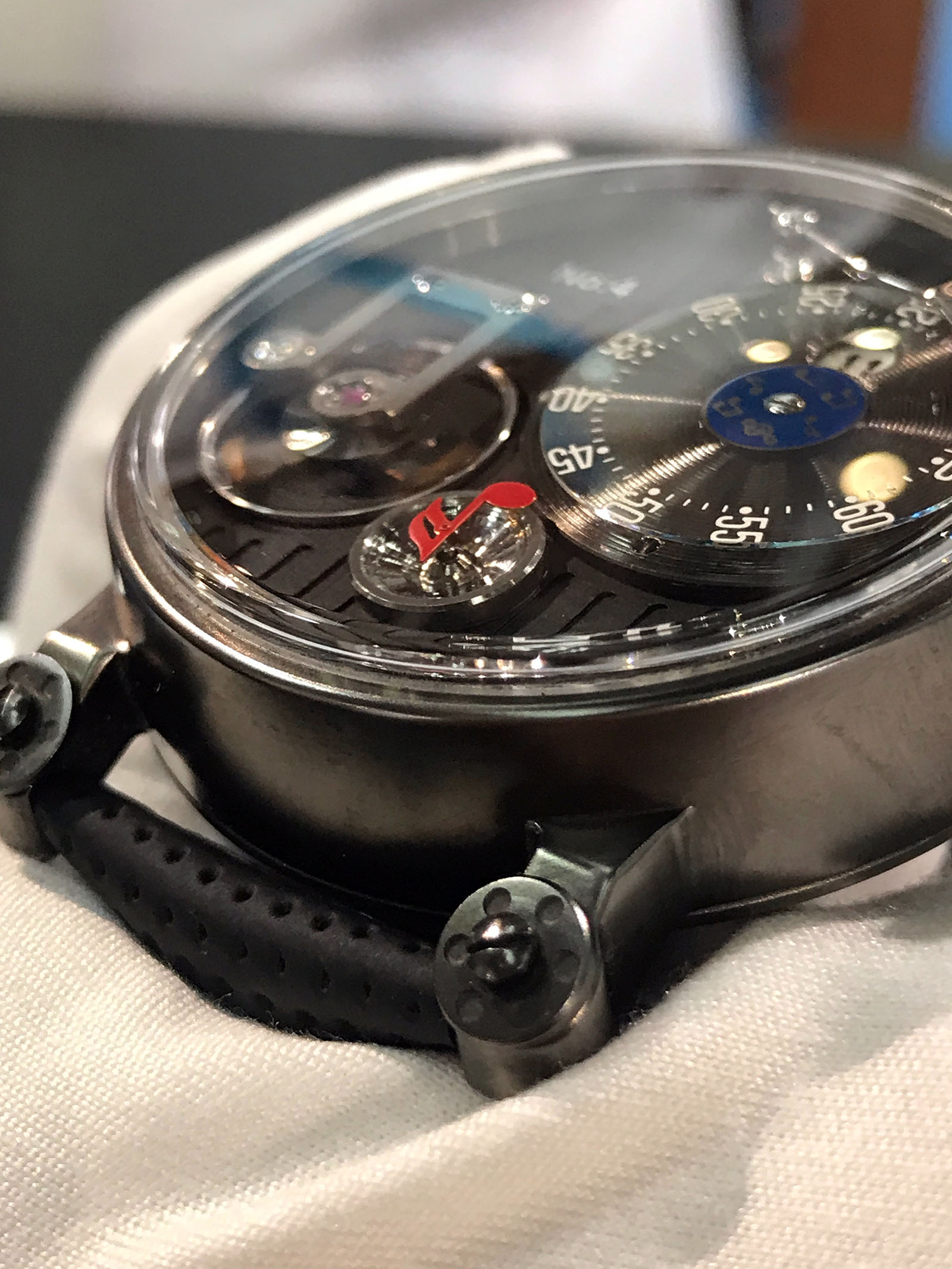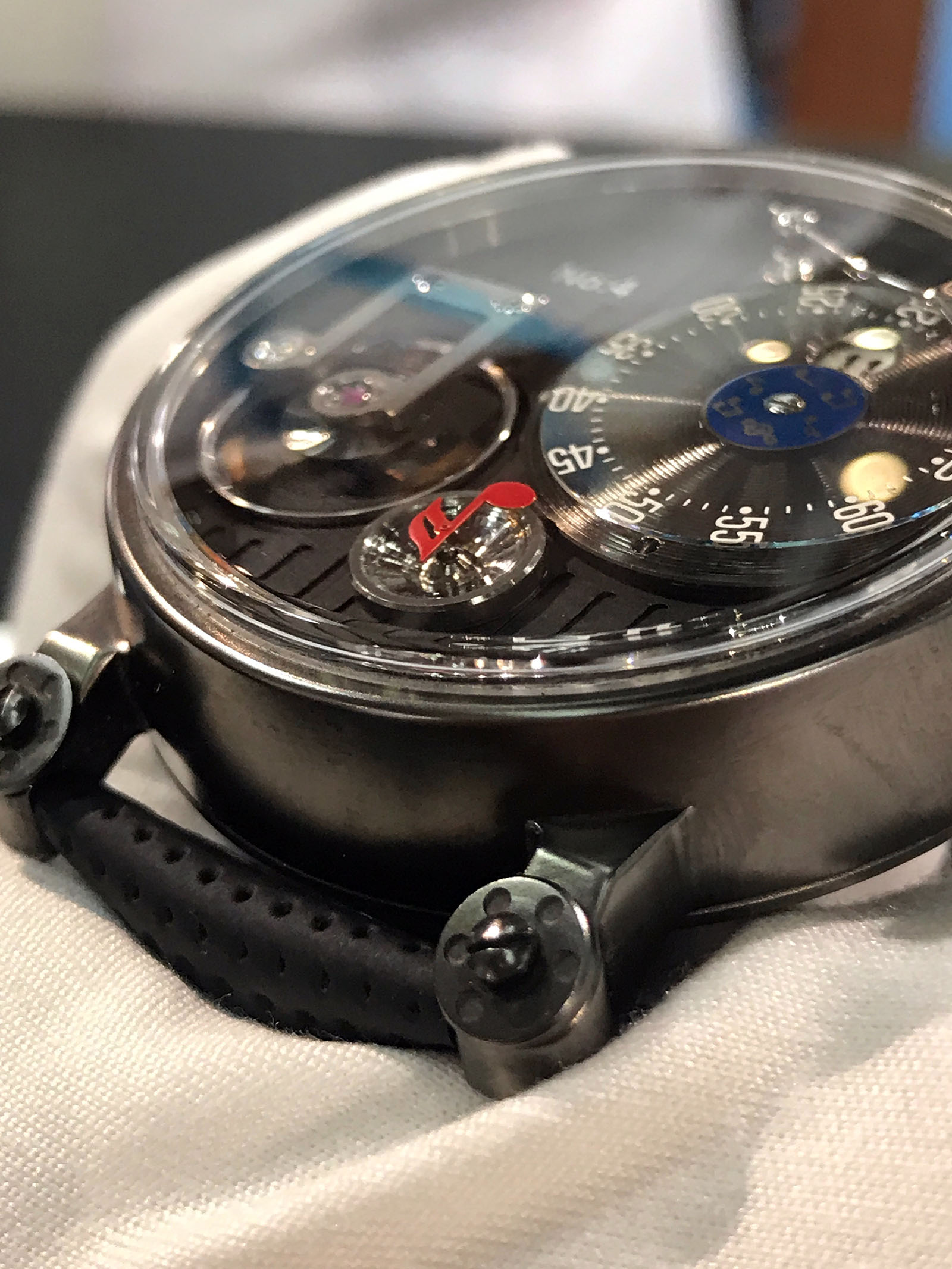 It suffices to say that both the No. 1 and No. 4 possess a key trait of independent watchmaking — originality. While the quirky musical theme of the watches are an acquired taste, the attention to detail and finishing, especially since he is a one-man operation, is commendable.
In fact, Lin's watches are amongst the most affordable examples made by a solo independent watchmaker, with the No. 4 priced at €7000, or about US$8300 — a price that can hardly be matched by any independents in the West. The No. 1, on the other hand, will retail at €80,000 (US$95,000) and is a limited edition of 17 pieces. His watches are available direct and Lin can be reached via email or via his WeChat ID 13602669815.
---
With editing by Cheryl Chia.
Back to top.
---
You may also enjoy these.