Introducing the Nomos Orion 38 "De Stijl", Inspired by Mondrian and Neoplasticism
A subtly artistic limited edition.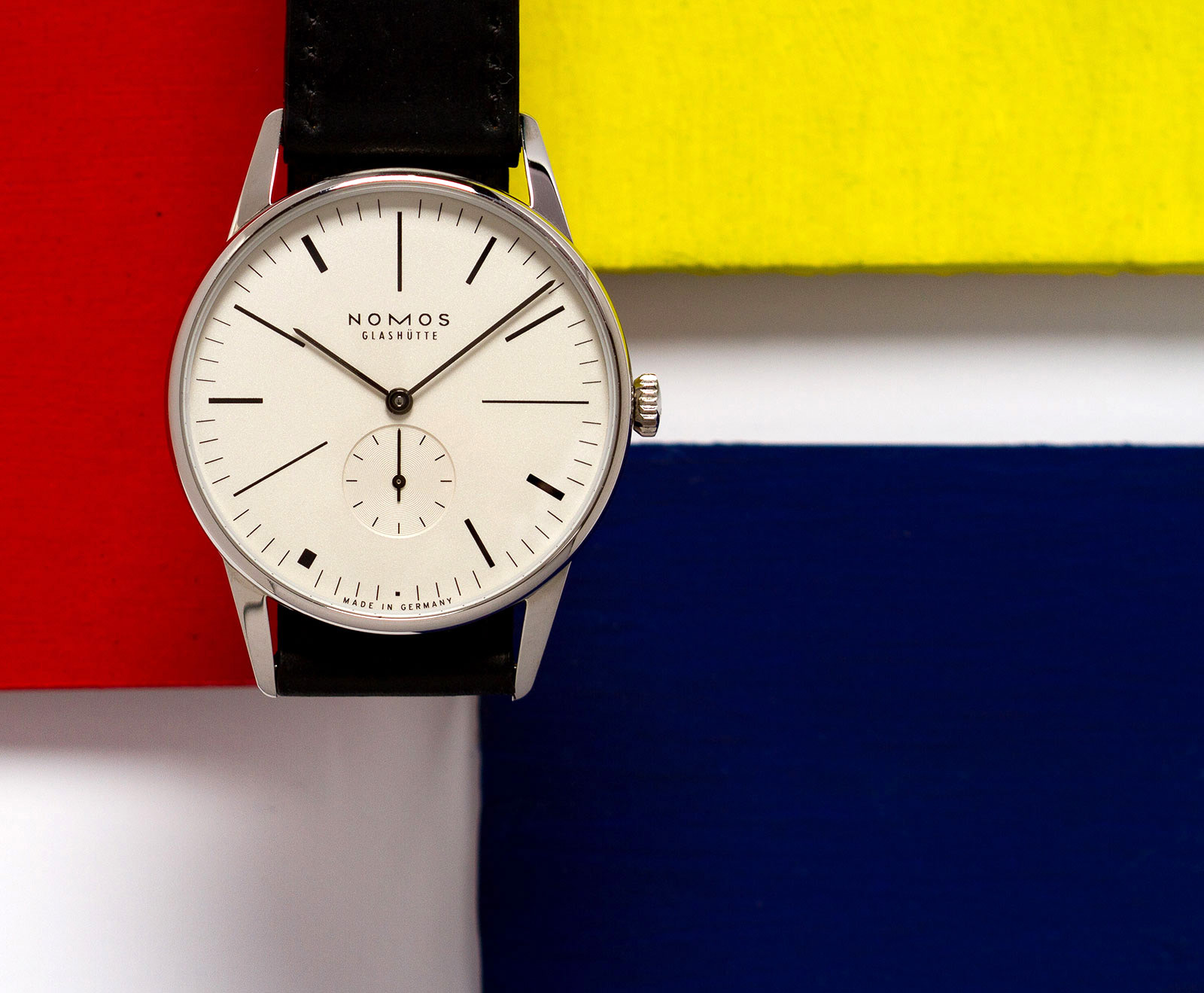 De Stijl, or "The Style", is the Dutch art movement most widely known through the works of Piet Mondrian. Abstract, minimalist and made up of primary colours, De Stijl serves as the inspiration for the latest limited edition from Nomos, produced at the request of, appropriately enough, Dutch retailer Ace Jewelers.
Conceived to mark the 100th anniversary of the De Stijl, which is also known as neoplasticism, the Orion 38 De Stijl 1907–2017 is restrained in its commemoration. The silvered dial features black baton hour markers of different lengths and widths – every hour marker is different – giving the watch an intriguing look while adding tension to the aesthetic.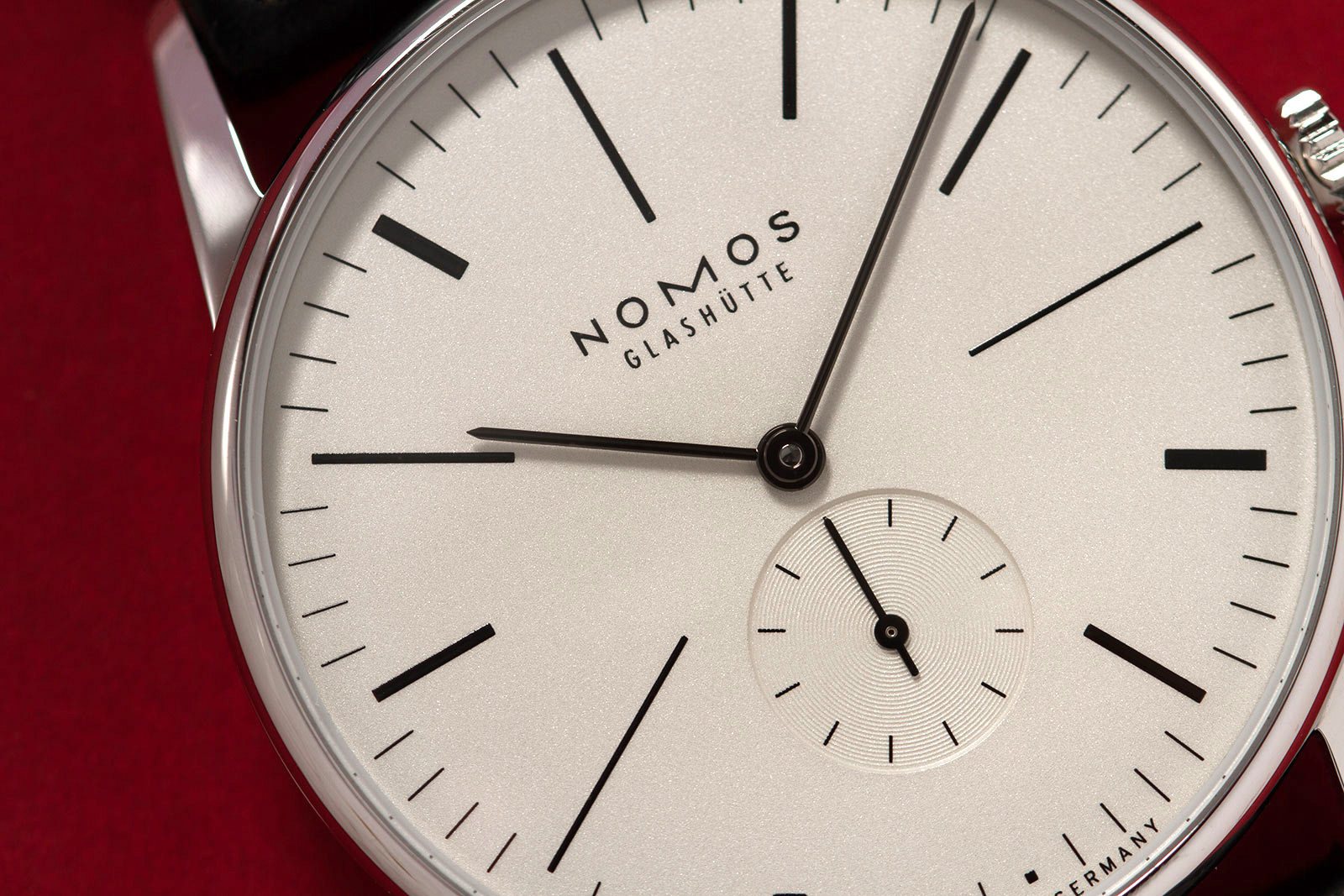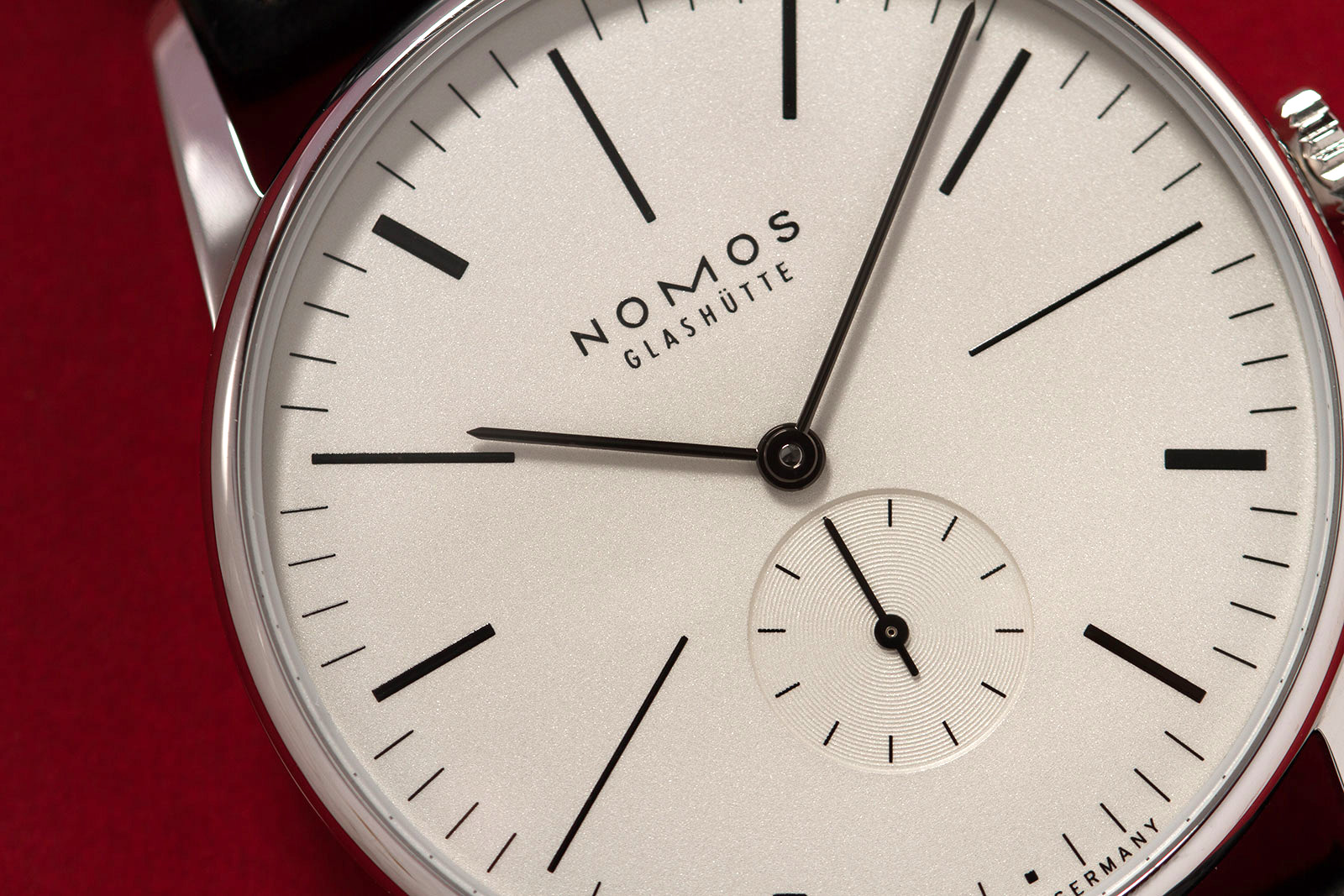 The style of the hour markers is a reference to the horizontal and vertical lines found in many De Stijl works. The most obvious inspiration for the dial is found in the works of Mondrian, where the colours are separated by black lines of varying thickness.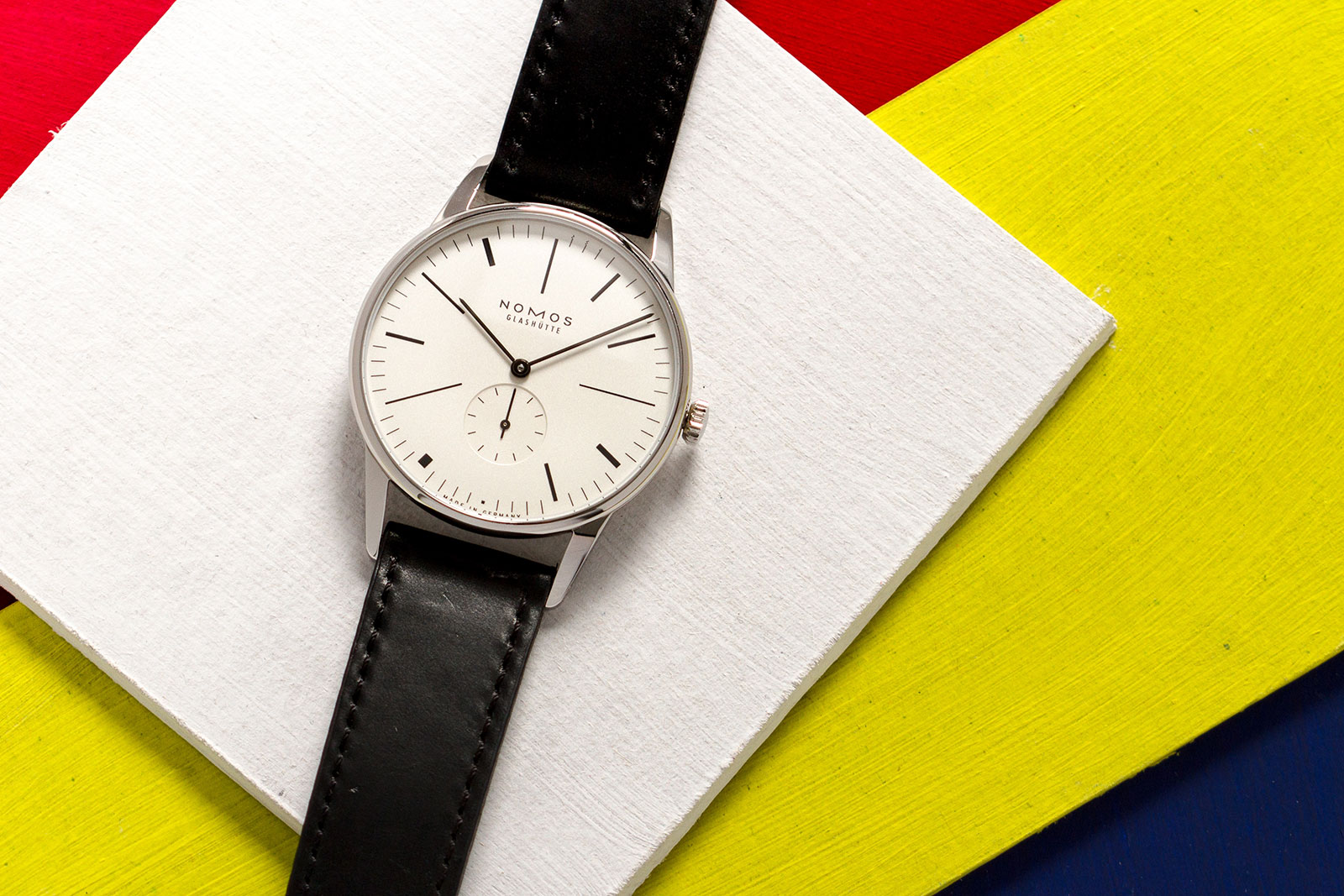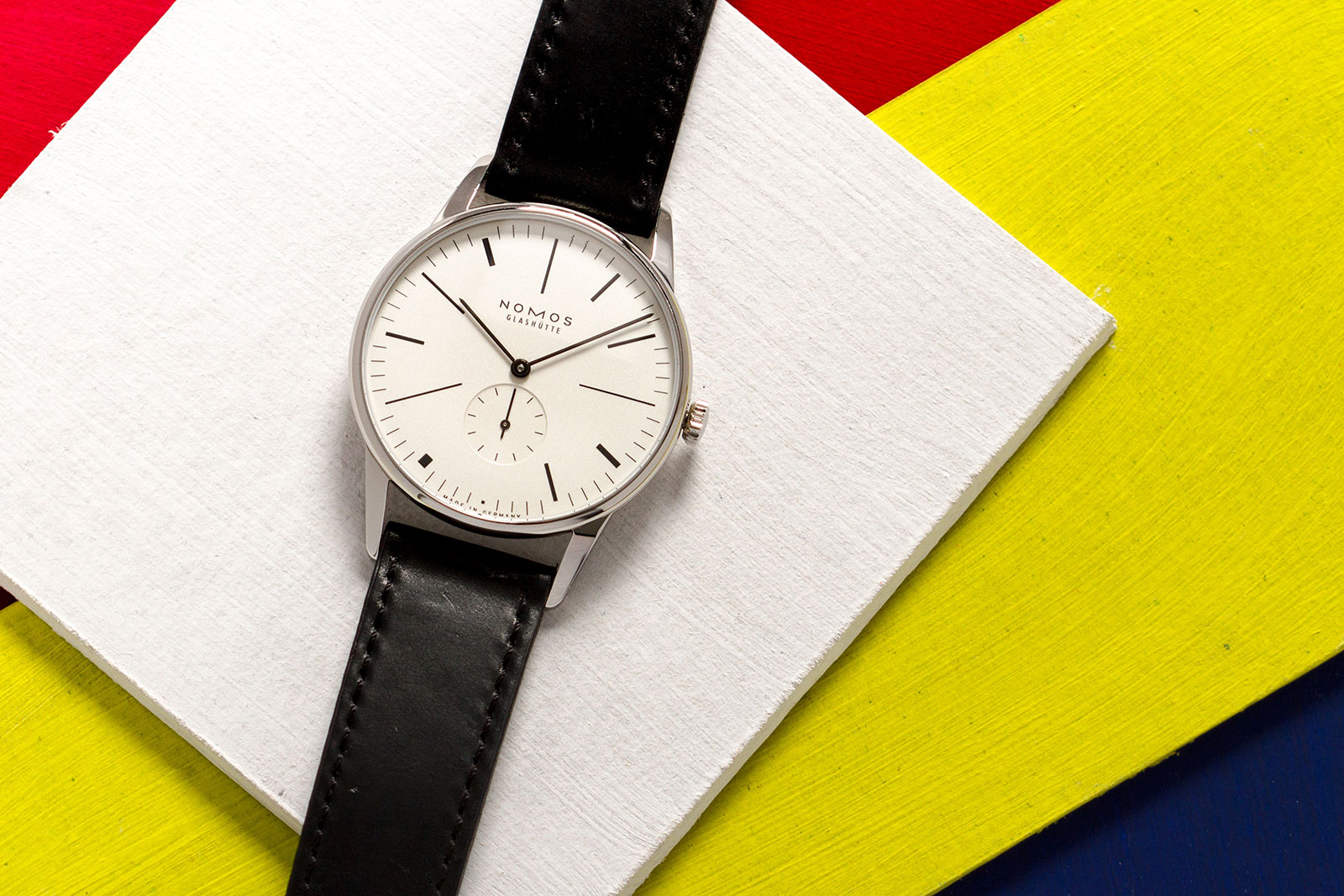 The red, yellow and blue that characterise many of Mondrian's paintings are hinted at on the back of the watch, where the open back reveals the hand-wound Alpha movement. Made in-house by Nomos, the Alpha has a 43-hour power reserve as well as a typically German three-quarter plate. Though loosely based on a Peseux 7001, the Alpha is heavily modified with its origins unrecognisable.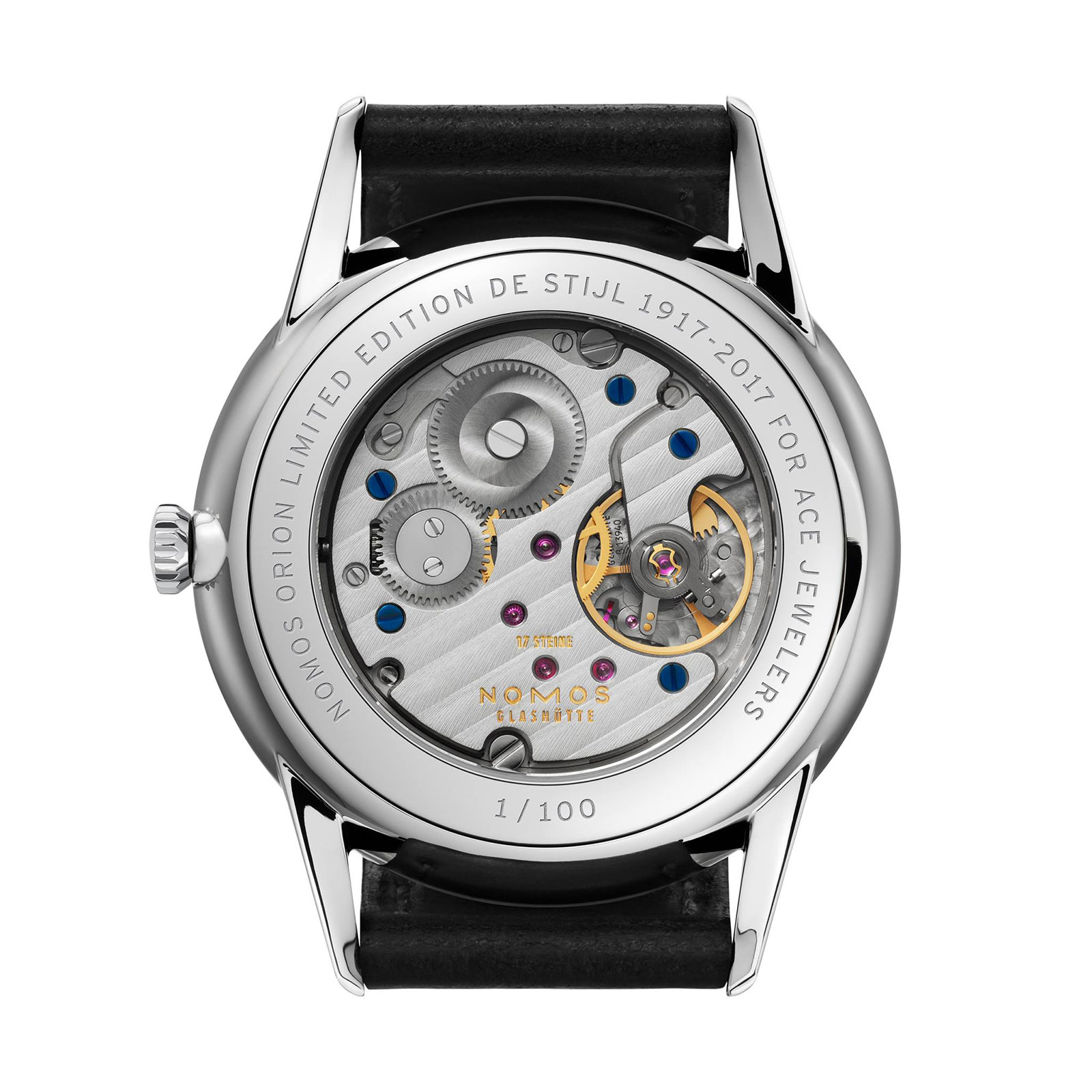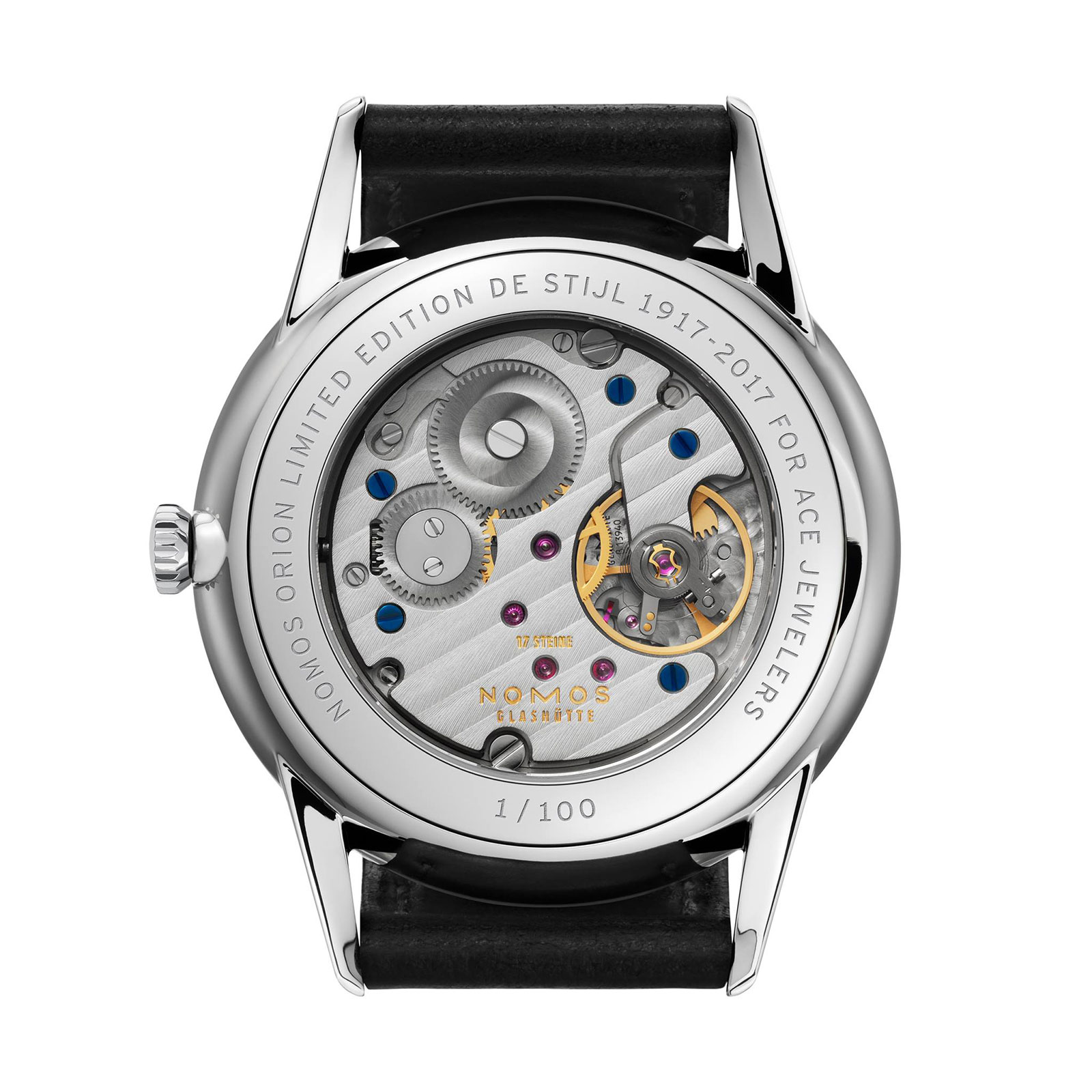 The steel case is 38mm in diameter, with the angled, elongated lugs that characterise the Orion. It's a slim 8.86mm high, with a slightly domed sapphire crystal on the front.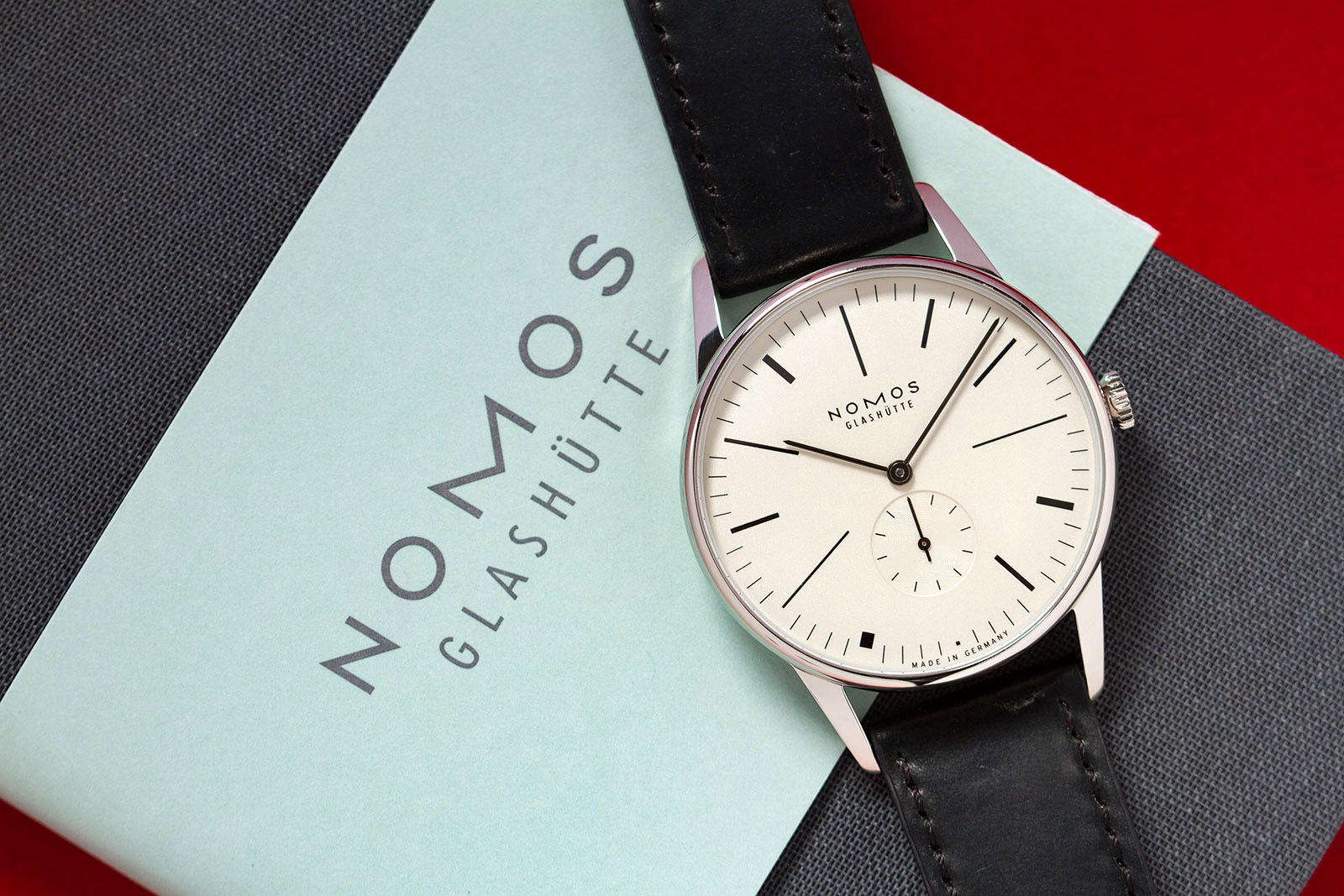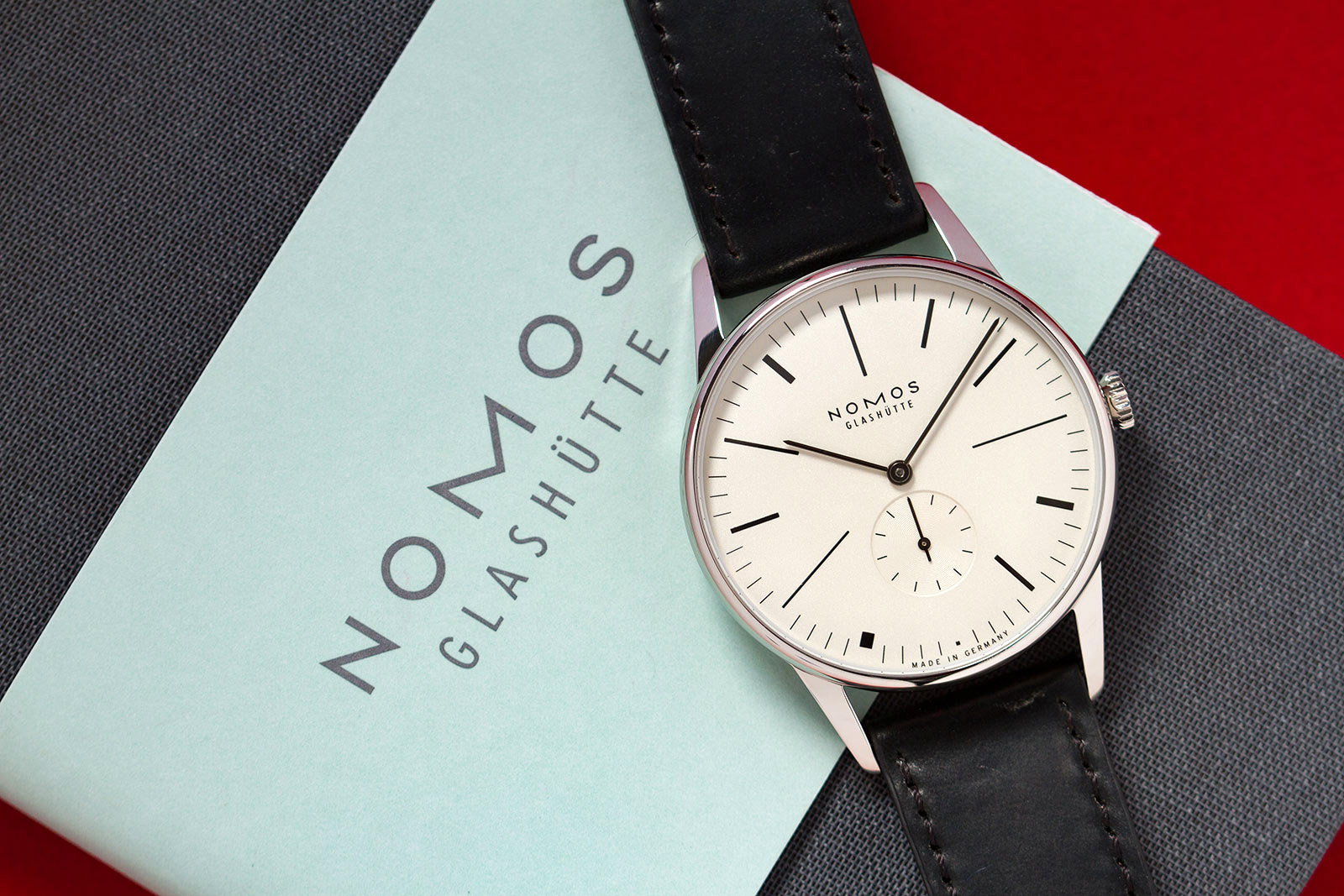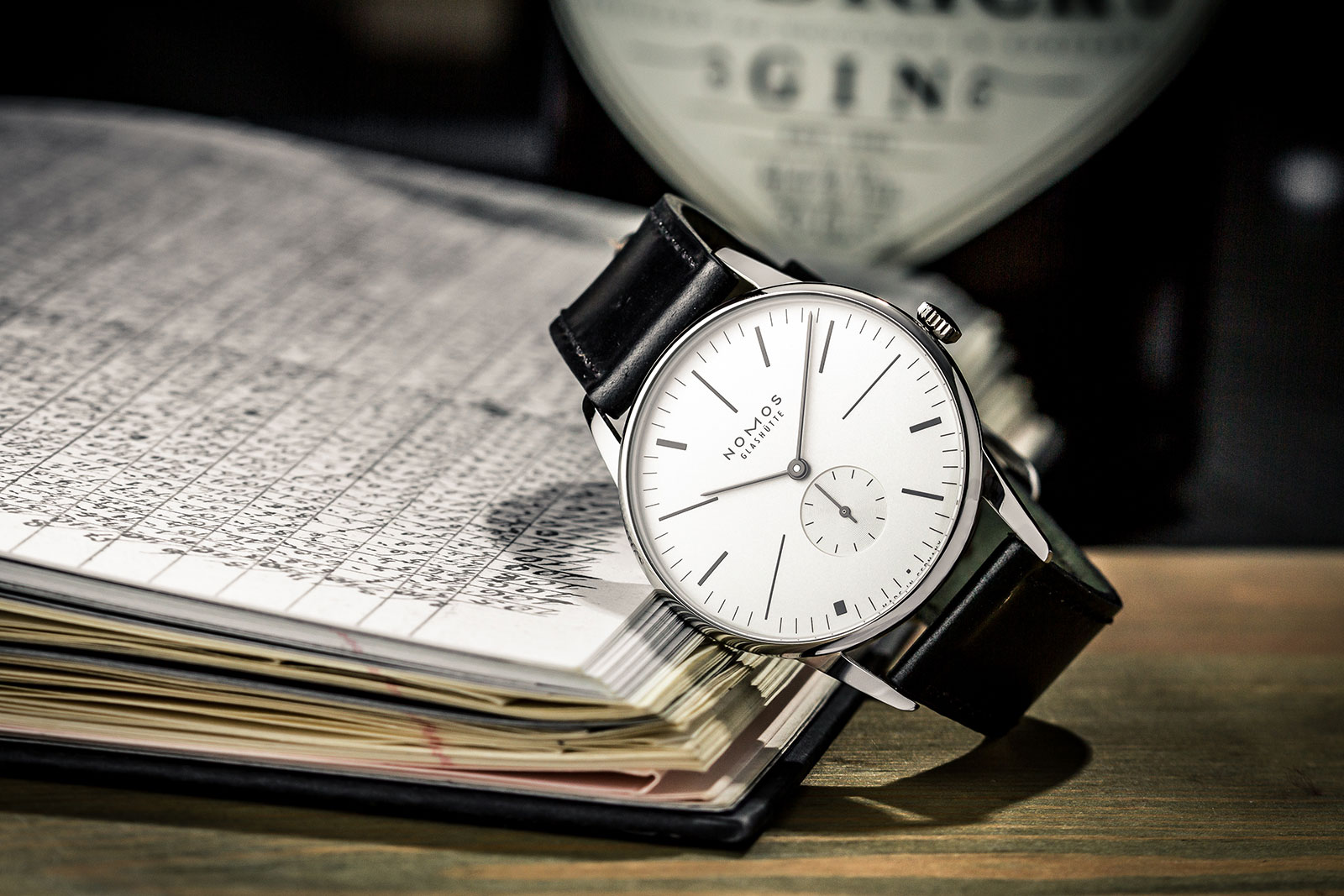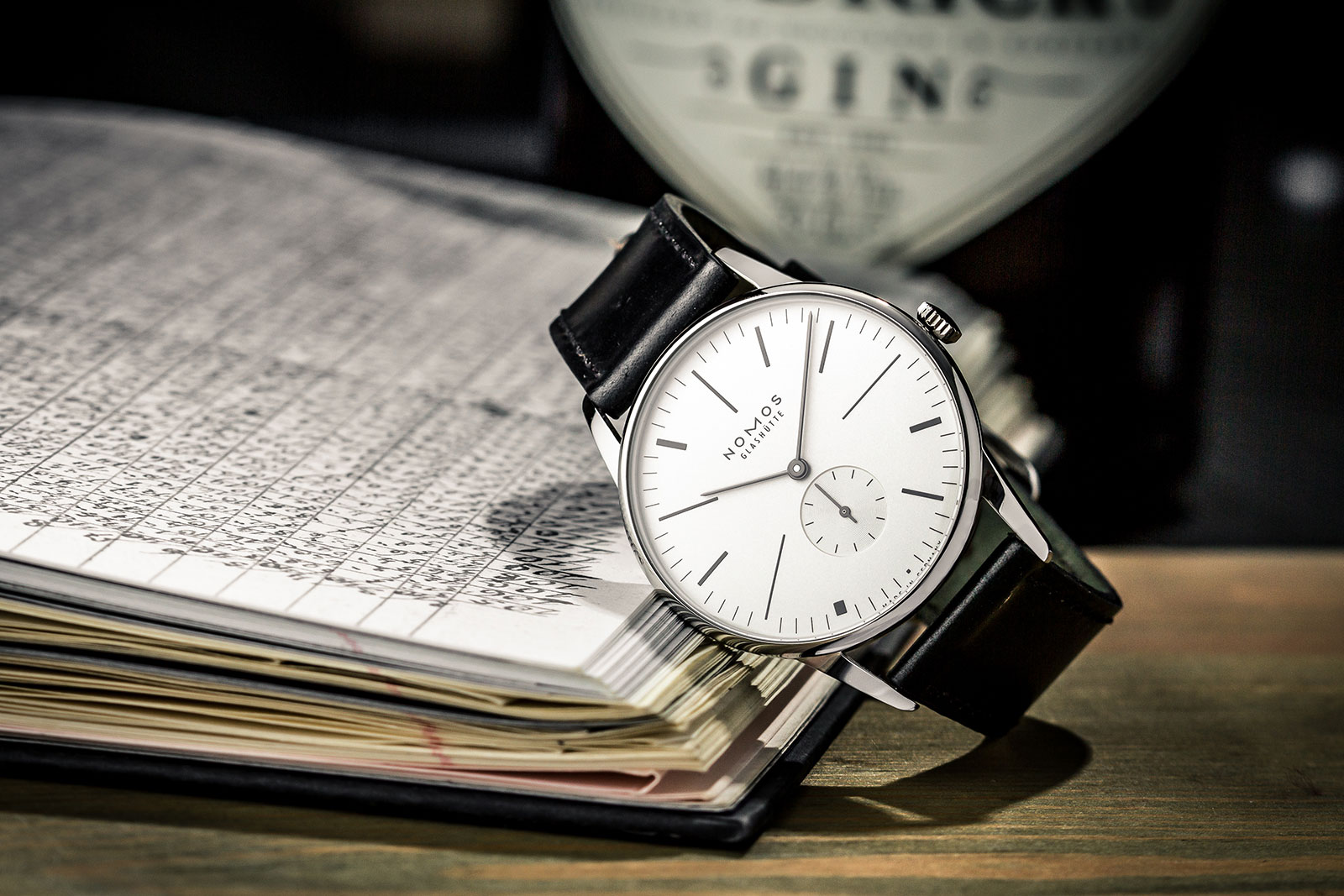 Price and availability
Limited to 100 pieces, the Nomos Orion 38 De Stijl 1907-2017 (ref. 384.S4) is priced at €1620 before taxes, equivalent to about US$1900. That's the same as the retail on the stock version of the Orion. It's available directly from Ace Jewelers, which is located in Amsterdam but ships worldwide.
---
Back to top.
---
You may also enjoy these.