19th Century Austrian Watchmaker is Revived with Vaucher Movements
A minimalist wristwatch powered by an extra-thin movement, with AHCI member Marc Jenni behind it.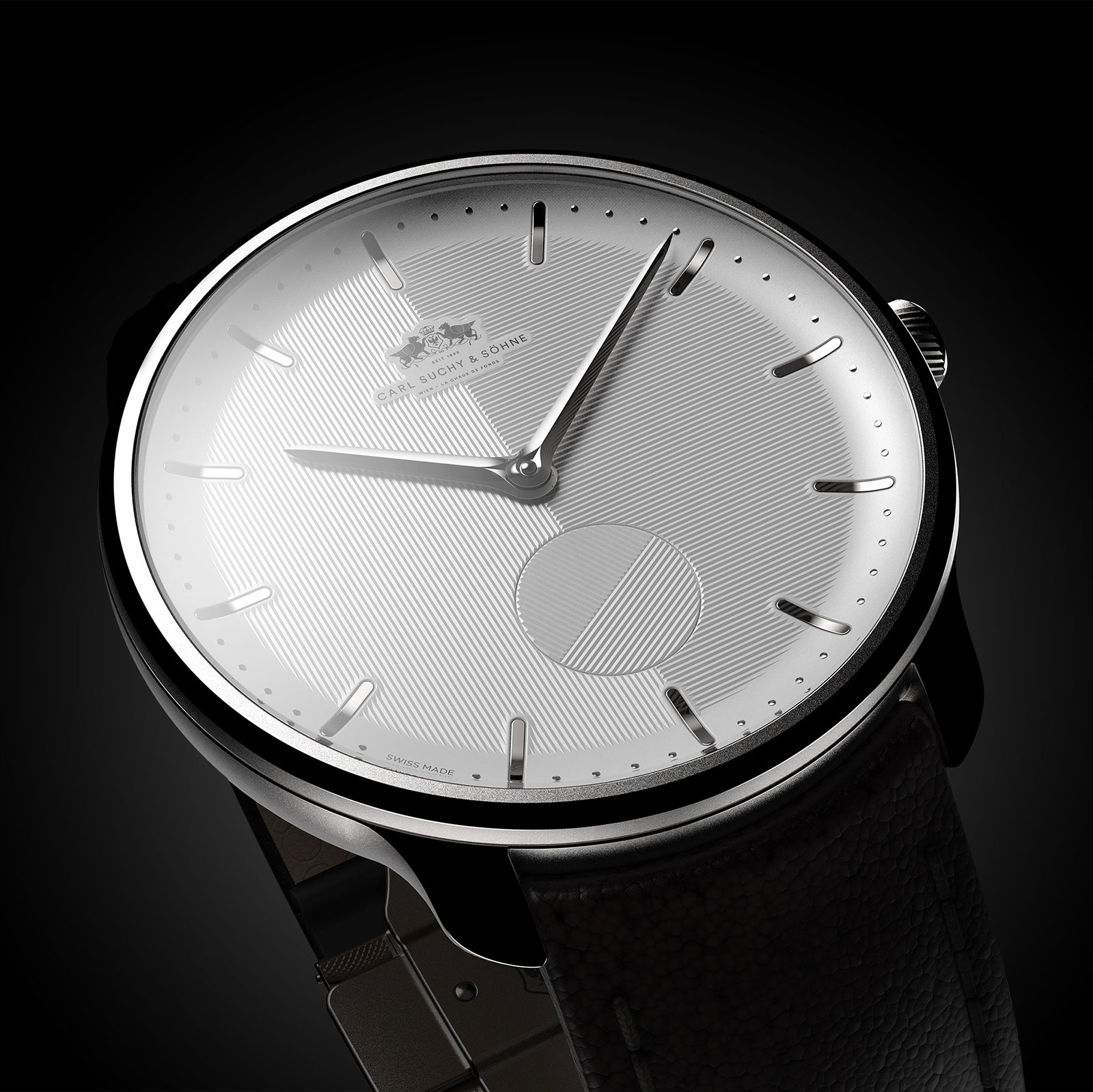 Resurrected historical names are a dime a dozen, but Carl Suchy & Söhne has a marginally more interesting story. And while the historical link might be tenuous, the brand has put a thoroughly respectable movement in its first wristwatch.
Carl Suchy & Söhne was once upon a time a leading watch retailer in fin de siècle Vienna, then the capital of the continent-spanning Austro-Hungarian Empire. The First World War brought an end to the empire and the Suchy business.
While the empire has been consigned to the history books, Carl Suchy & Söhne is back, revived by AHCI member Marc Jenni (who's also responsible for the Timeburner) and a trio of Austrian designers.
Its first watch is the Waltz No. 1, a minimalist, time-only wristwatch powered by an extra-thin Vaucher movement, which is why the watch is actually Swiss made.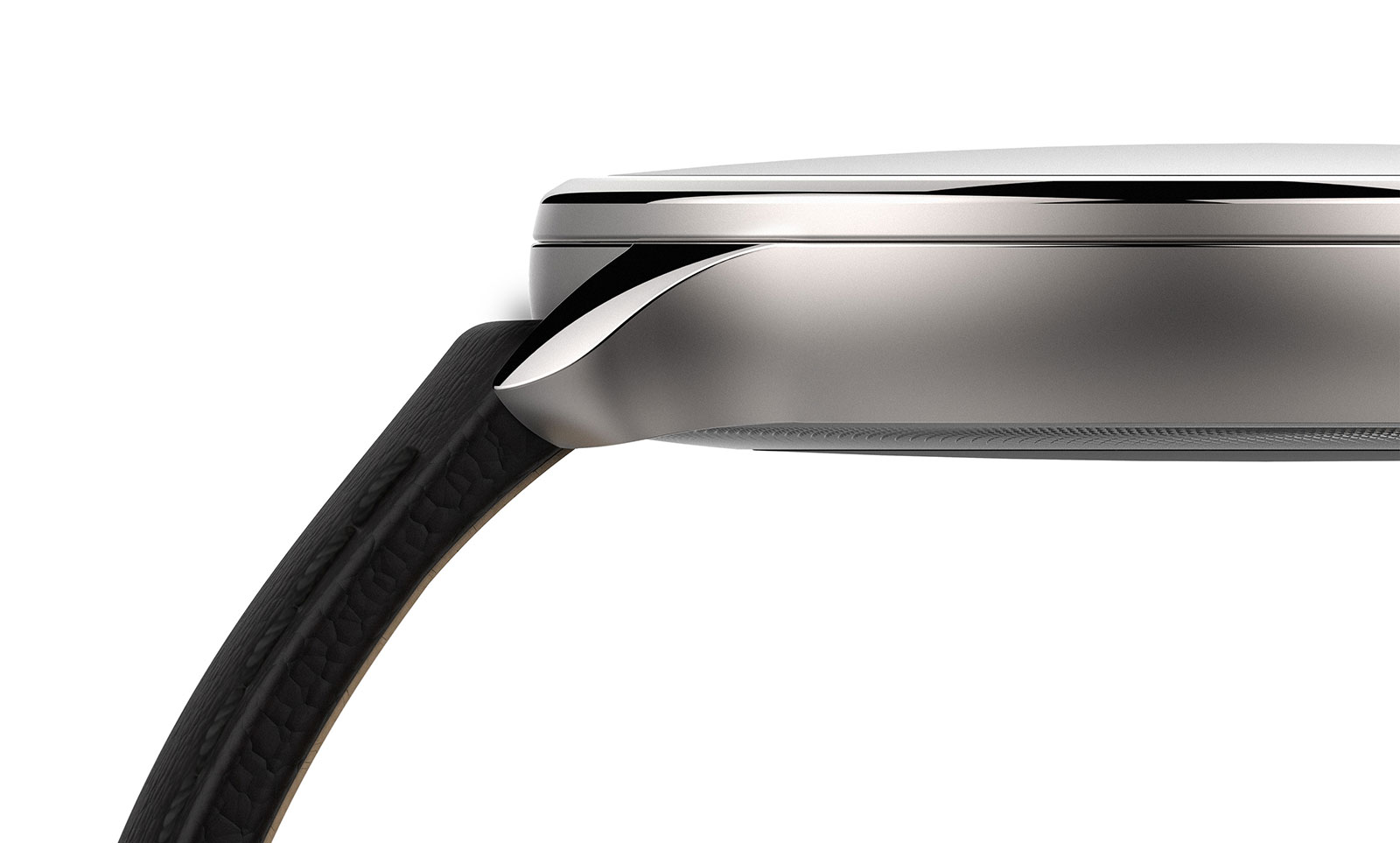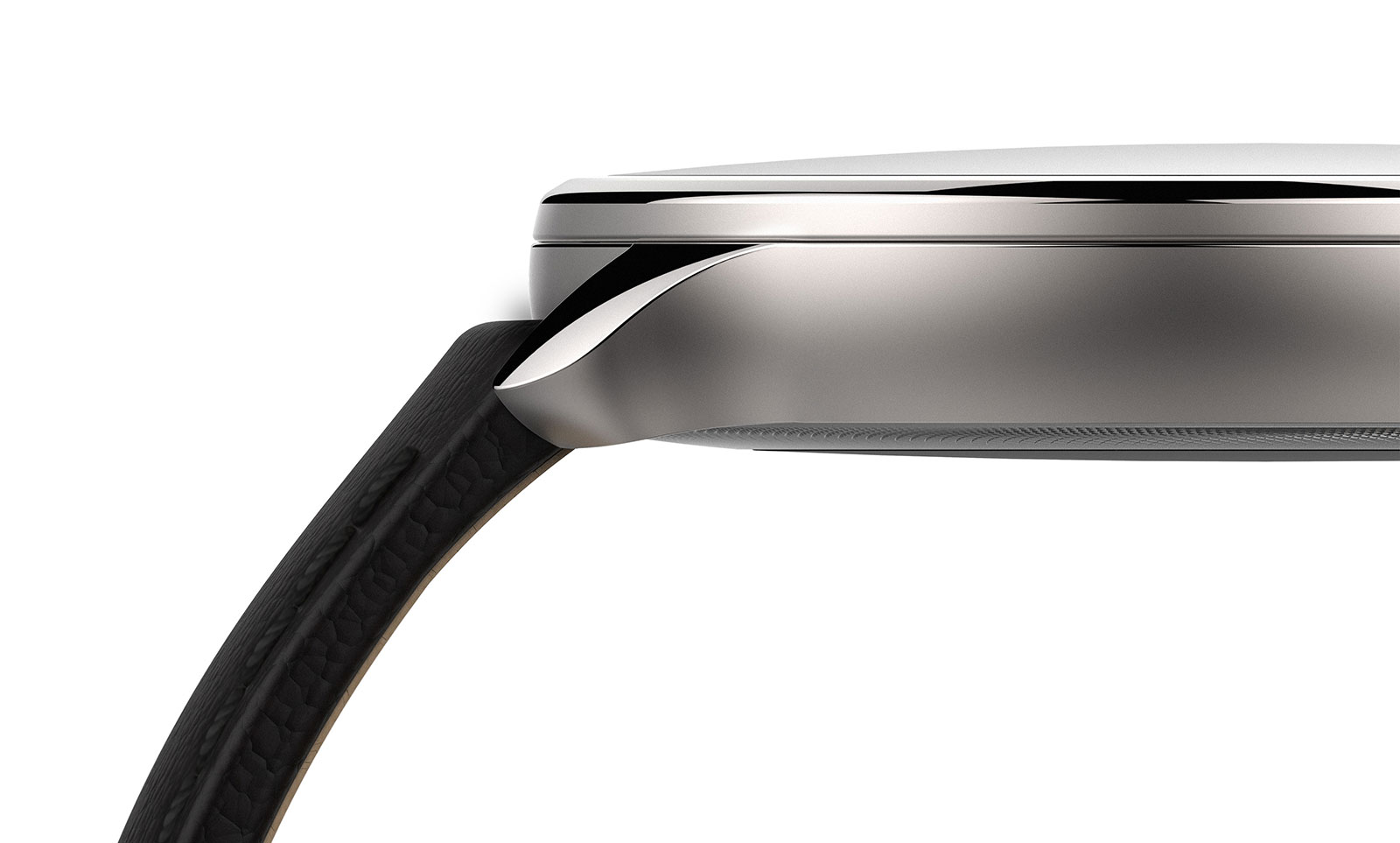 The Waltz No. 1 has a 41mm stainless steel case, with elegantly rounded lines and short lugs. Interestingly the case sides are sandblasted for a grained finish, while the top surfaces are mirror polished.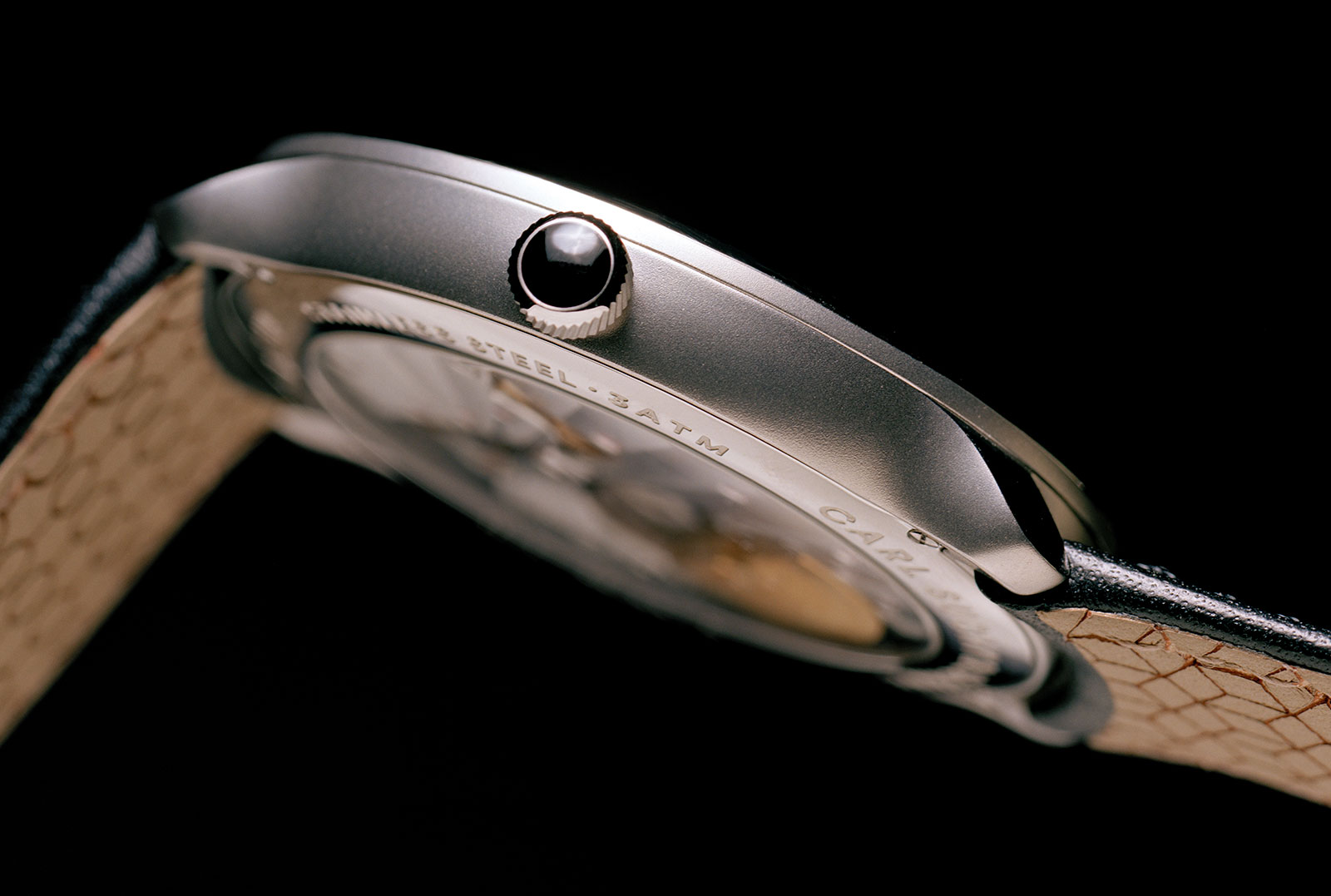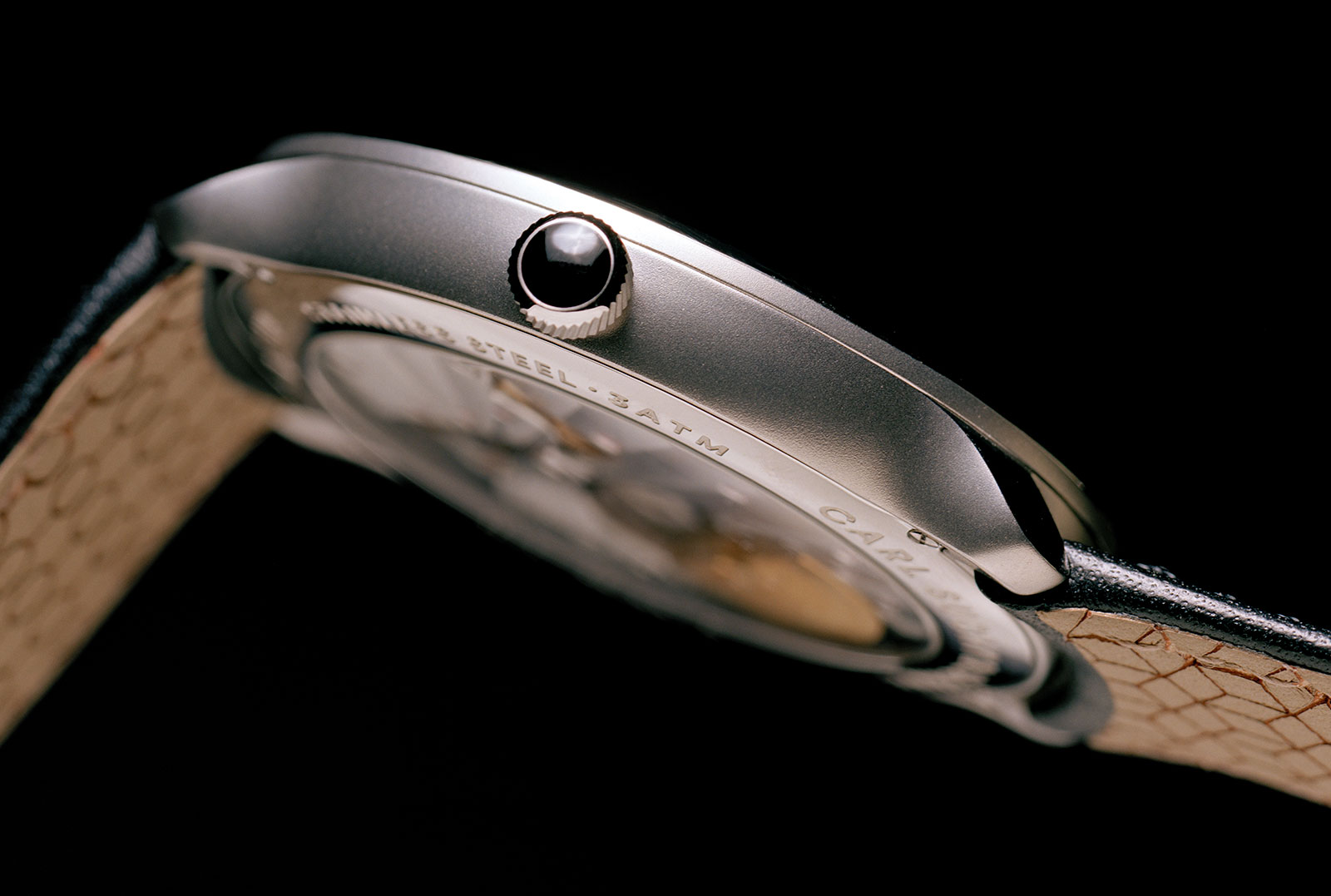 Fitted with sleek hands featuring intriguing stamped detailing, the dial is concave with an unusual stamped motif: parallel vertical lines that sit perpendicular on each half of the dial. And the seconds hand is a disc that continues that motif, aligning with the pattern on the dial once a second.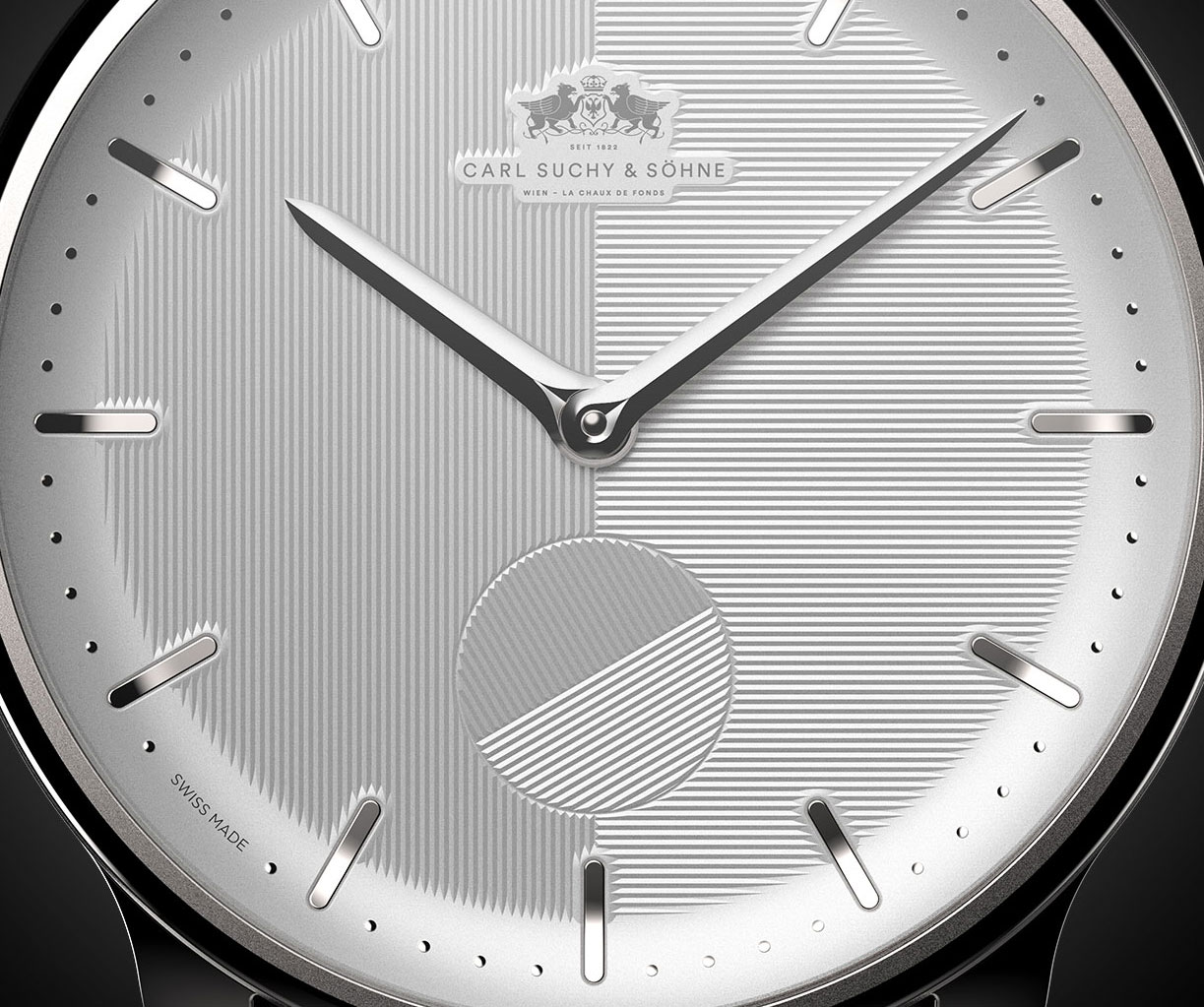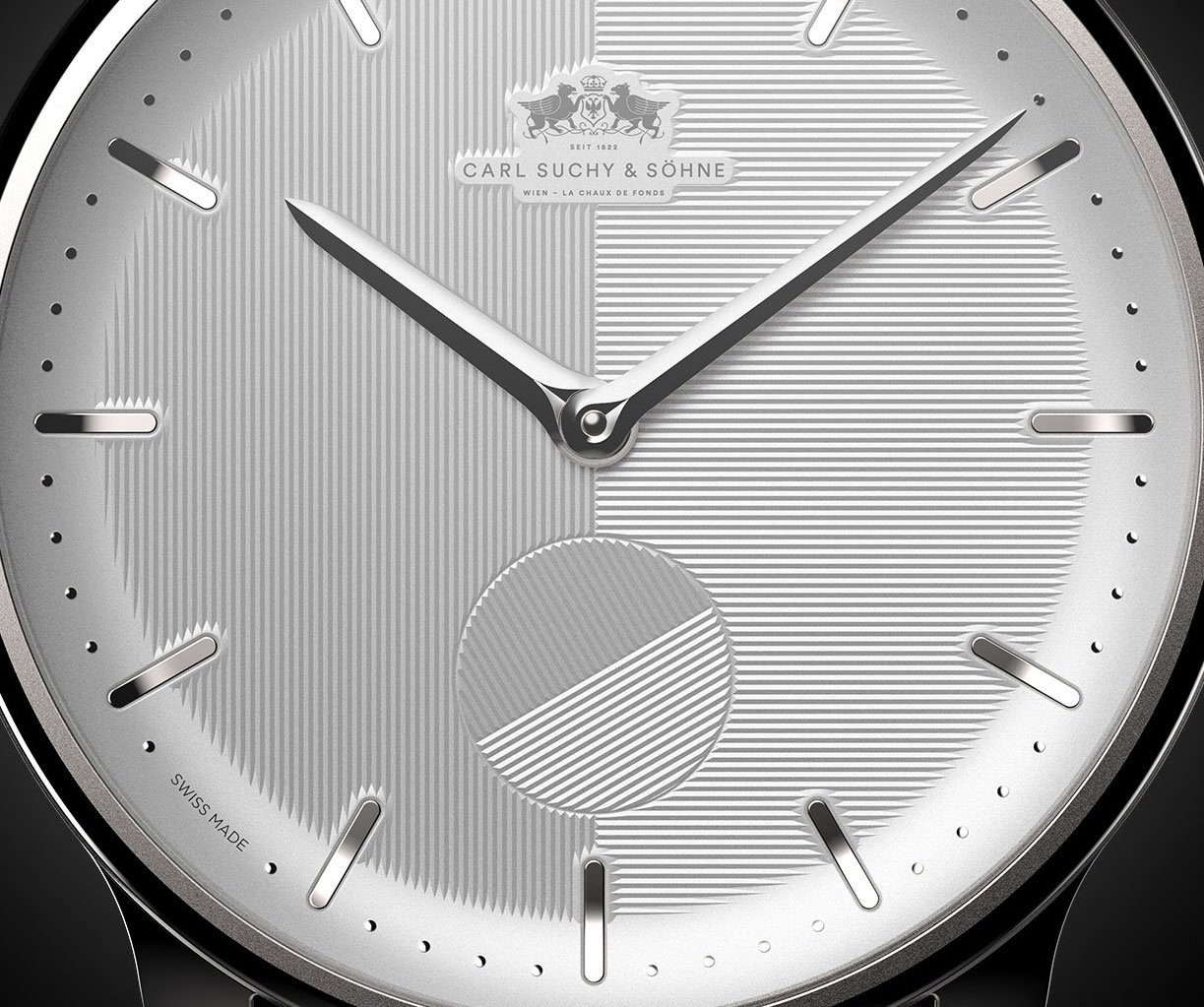 Inside is the Vaucher calibre VMF 5401, a slim automatic with a micro-rotor and 50-hour power reserve. Just 2.6mm high, it features the stock Vaucher decor, with rhodium-plated bridges featuring radial striping. Notably the VMF 5401 is also the same calibre found in pricier timepieces from Hermes and Richard Mille.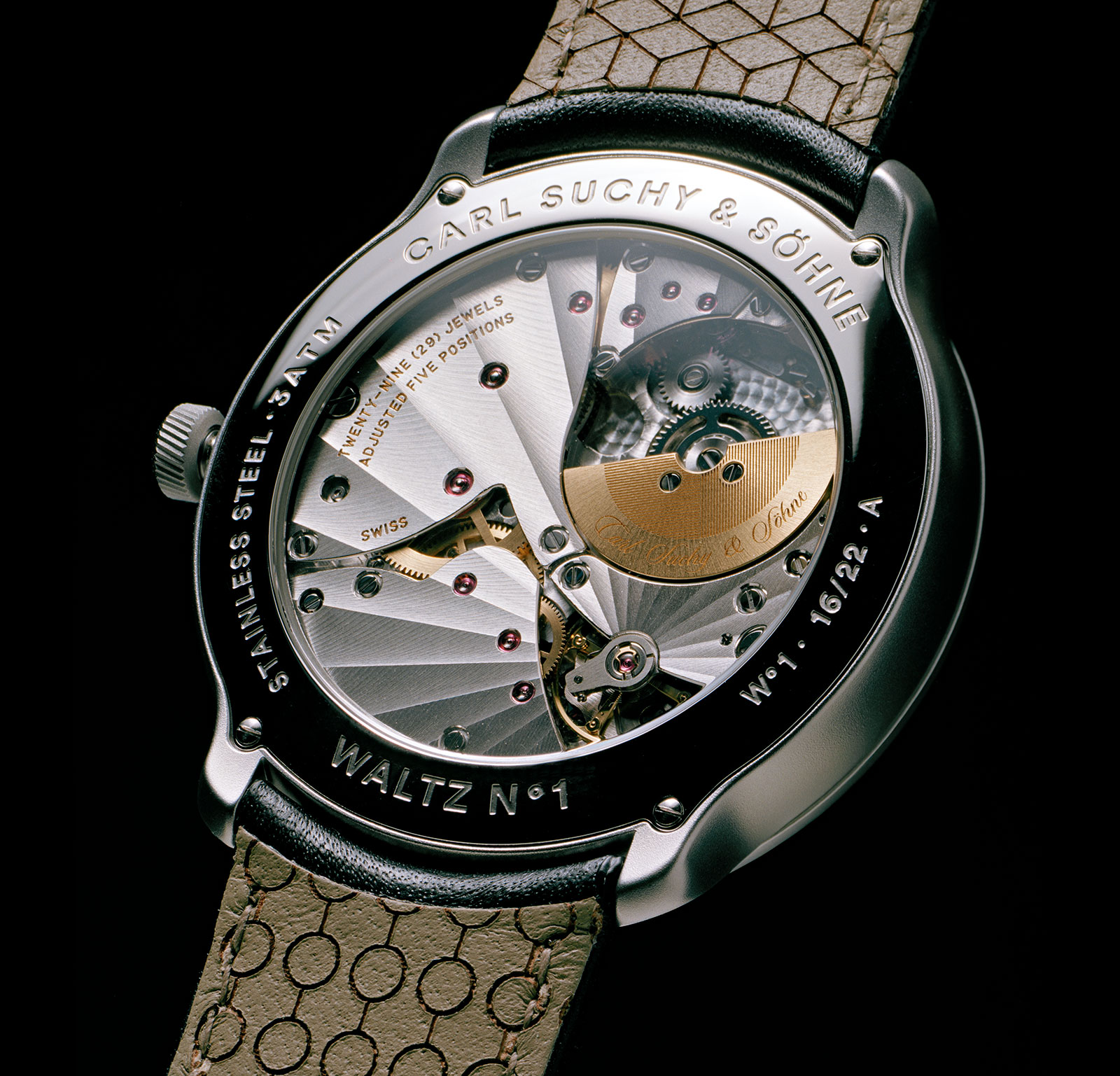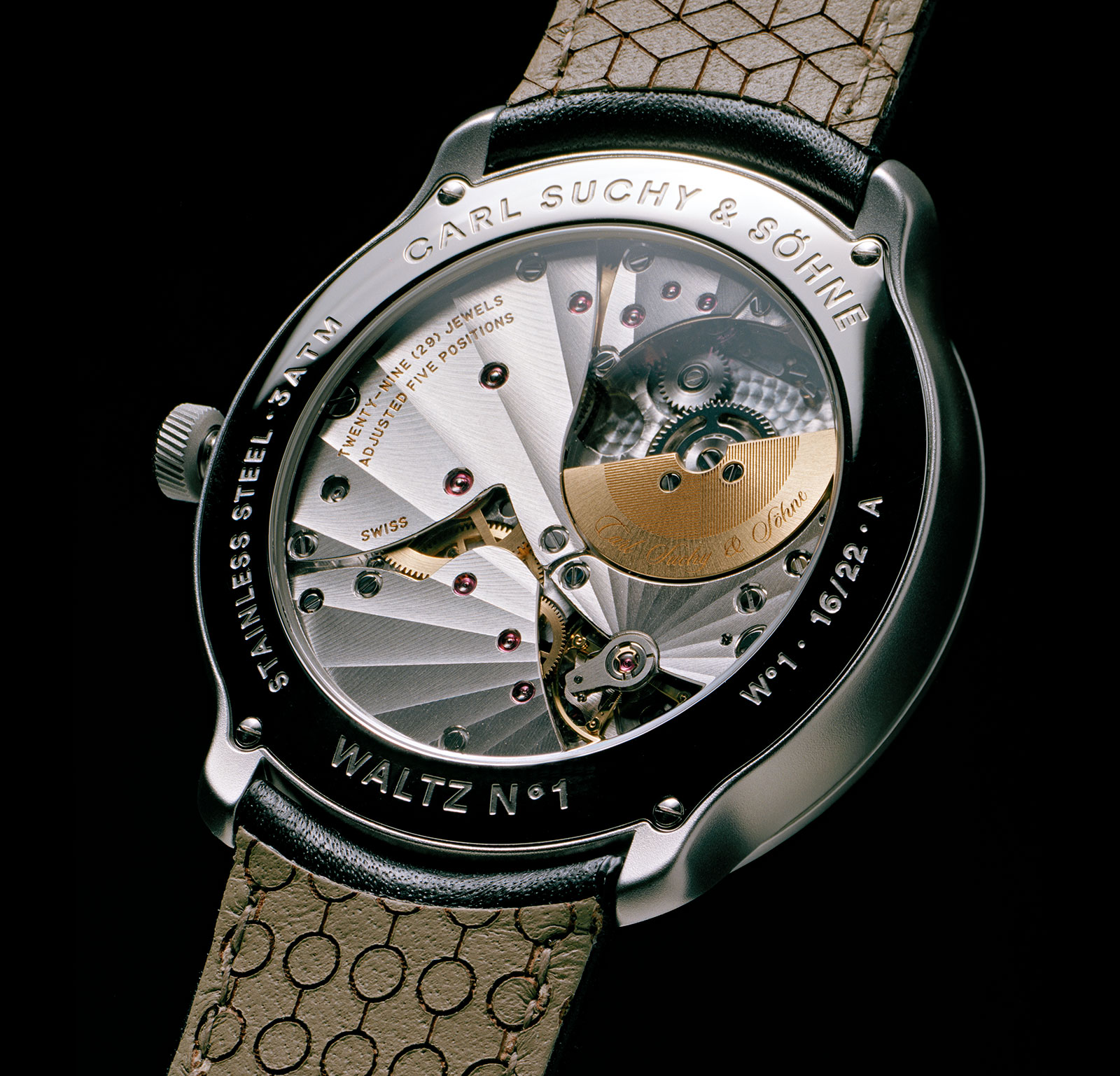 The Waltz No. 1 is available with a black-coated or natural finish steel case, with either a black or white dial. All carry the same price tag.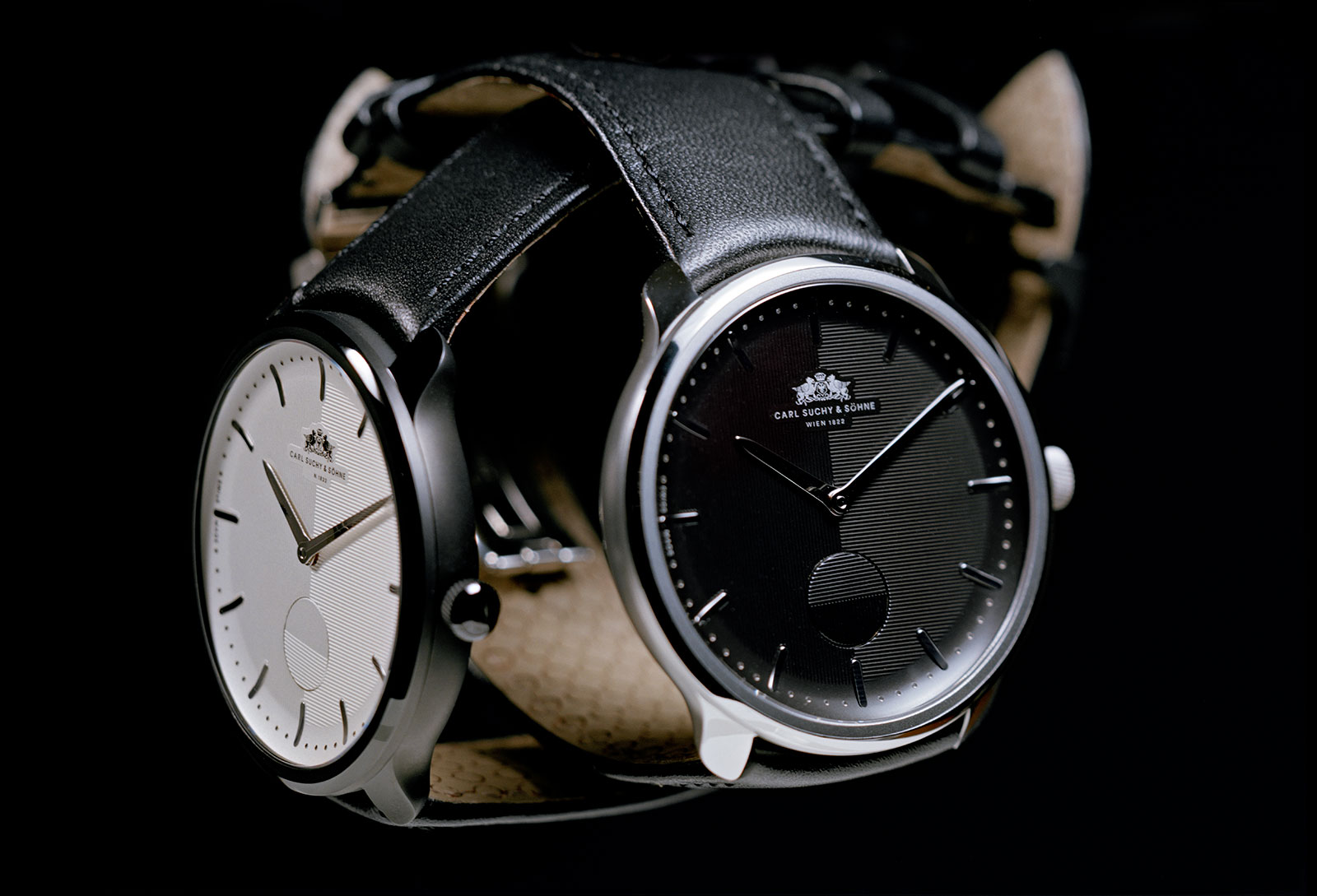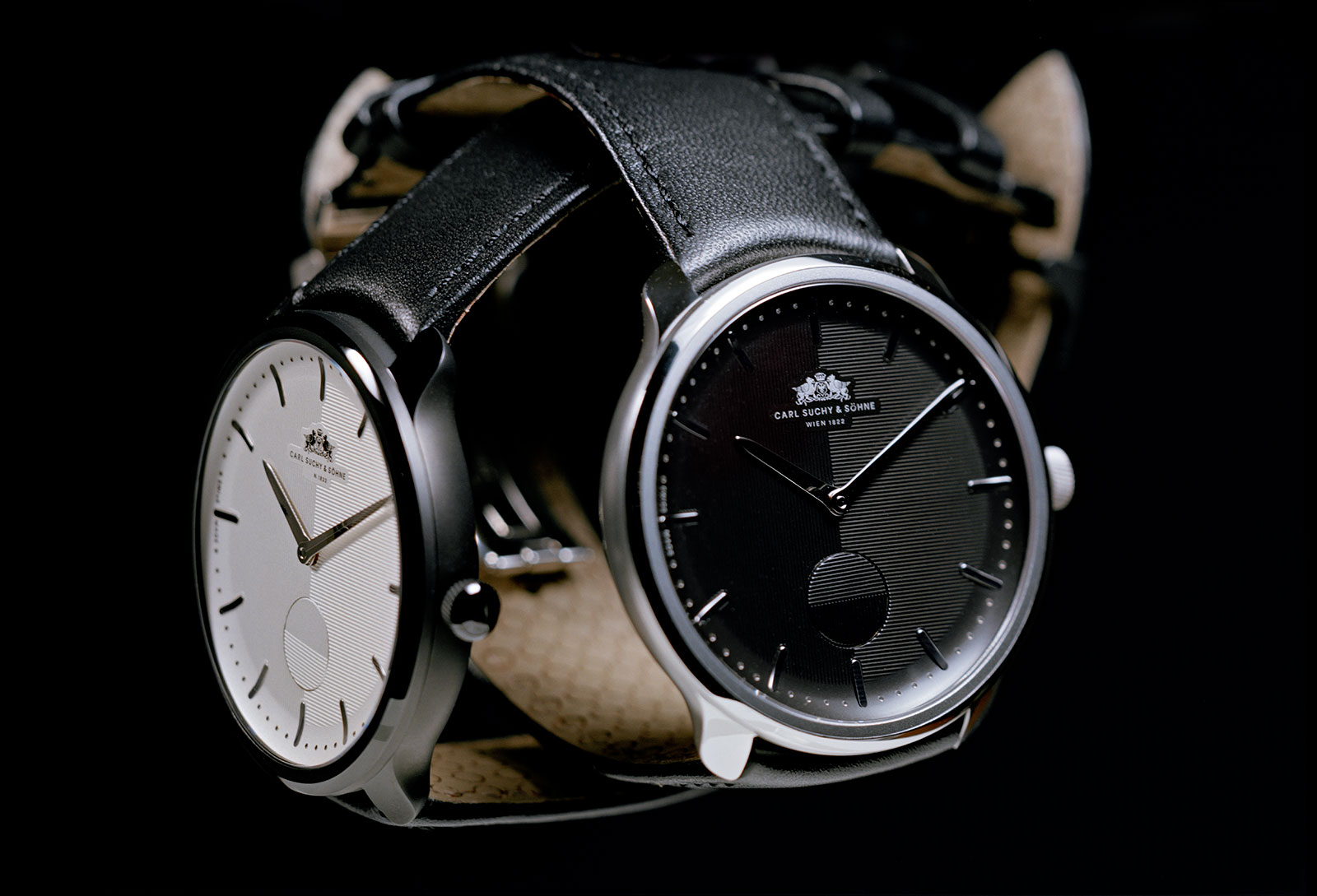 Price and availability
Fittingly for a city where every merchant from confectioner to tailor proclaims having once supplied the Imperial family, Carl Suchy & Söhne was once the purveyor of watches to Emperor Franz Josef.
Fortunately the modern Suchy wristwatch is far more egalitarian, though it's a limited edition of 50 watches. The price is €5900 (about US$6330) and it's available direct from Carl Suchy & Söhne.
---
Back to top.
---
You may also enjoy these.

An Italian watchmaker revives antique English pocket watch movements by turning them into affordable wristwatches.