Event Report: An Awesome Gathering of Watch Collectors in Kyoto, Japan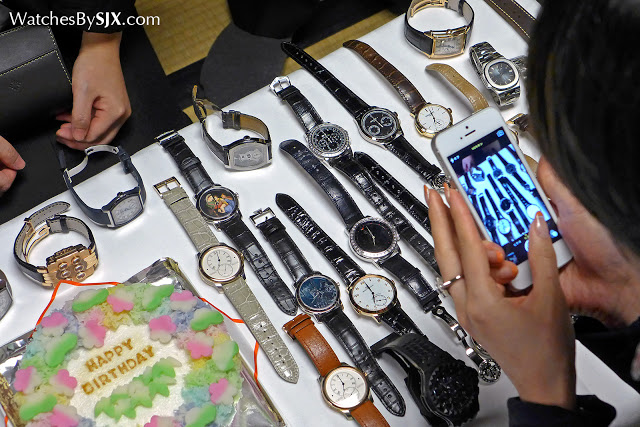 Every year a group of distinguished Japanese watch collectors gather to share their passion, inevitably resulting in an awesome assembly of some of the world's best and rarest timepieces. Here's a peek into the most recent conclave.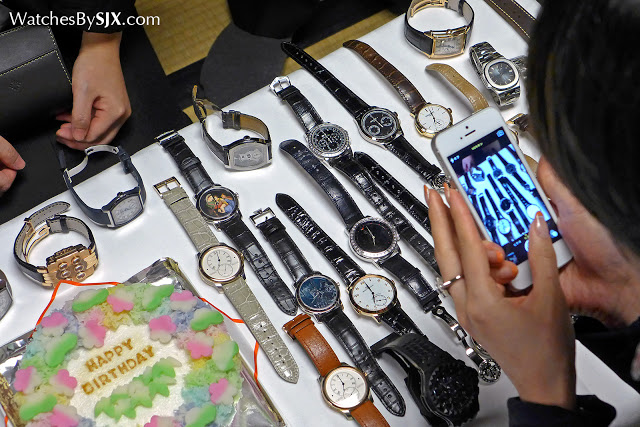 Japan is home to some of the most accomplished watch collectors on the planet, including a group of Tokyo-based aficionados who meet annually, resulting in a truly extraordinary gathering of watches that is always diverse, tasteful and uncommon. This year's congregation took place in February 2016 in the ancient city of Kyoto, once the Imperial capital of Japan. With 17 UNESCO World Heritage Sites, Kyoto is almost a city-sized museum. The venue for the gathering, appropriately enough, was Masuume, a historic teahouse in Gion. Masuume is one of the most famous teahouses in the traditional geisha district of Kyoto, and one of the few where apprentice geisha, known as maiko, live on the premises.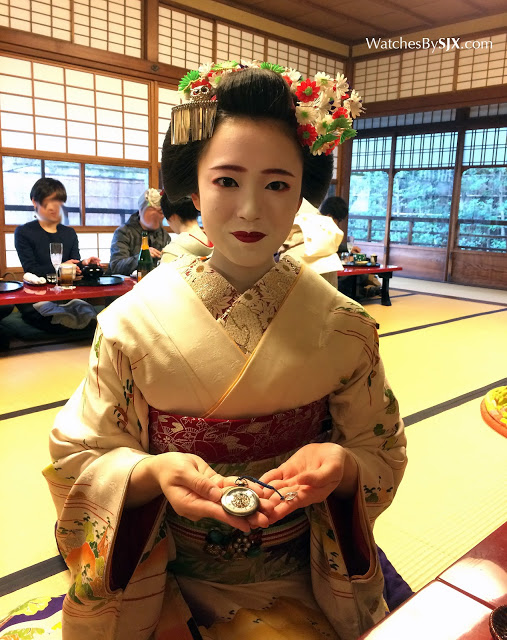 Geisha are traditional entertainers who manage to be both formal and charming at the same time. Skilled in dance, music and conversation, they have become a tourist attraction in themselves. Becoming a geisha is like being inducted into a strict religious order, consequently, maiko are not allowed to have cellphones or social media accounts. And they can't wear wristwatches, being incongruent with the traditional kimono, which means they carry pocket watches.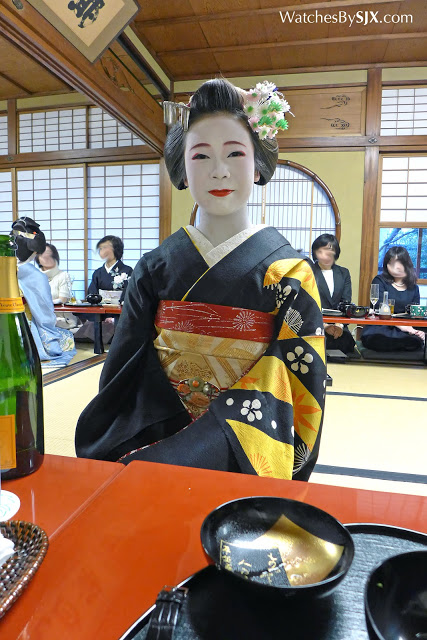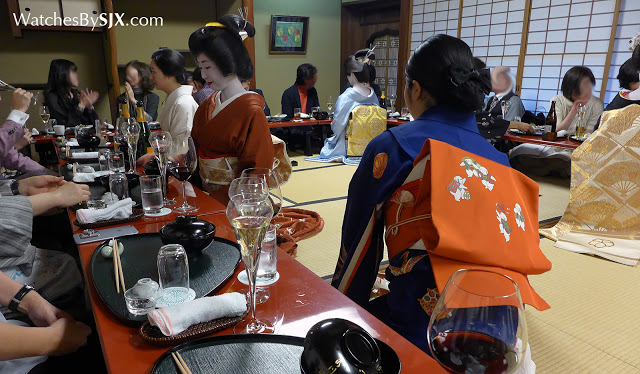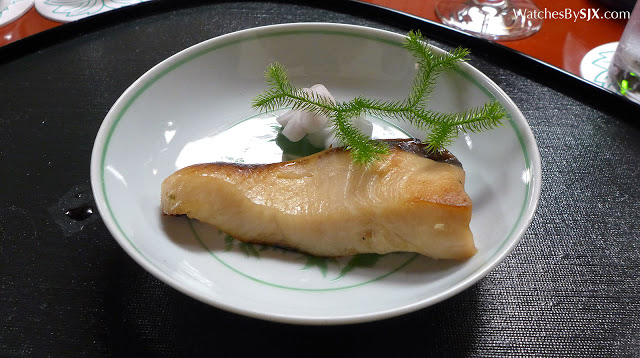 The meal was a suitably traditional, multi-course meal known as kaiseki. Prepared with the freshest seasonal ingredients with minimal cooking and artful presentation, the meal came after a talk about SIHH 2016 given by Hirota Masayuki, the chief contributor to Chronos Japan magazine. One of the world's most eminent watch journalists, Hirota outlined the highlights of SIHH 2016 (and you can see our reports on the event here).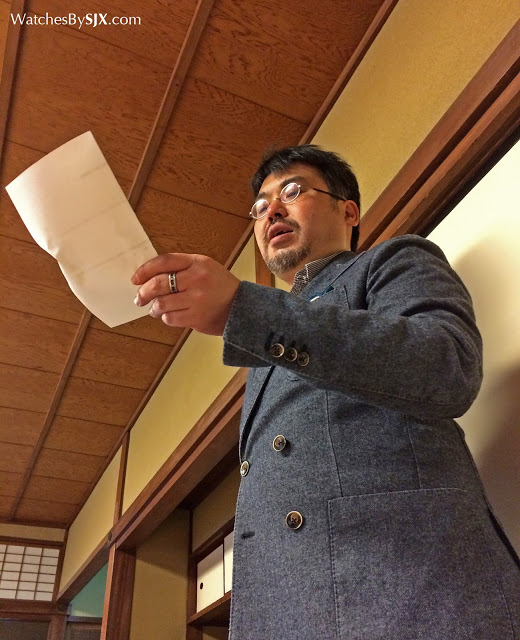 Hirota Masayuki
And then a table was set up in the centre of the room and a tablecloth laid. That's when the fun really started, as the attendees, some 30 in all, revealed the treasures they had brought to Kyoto.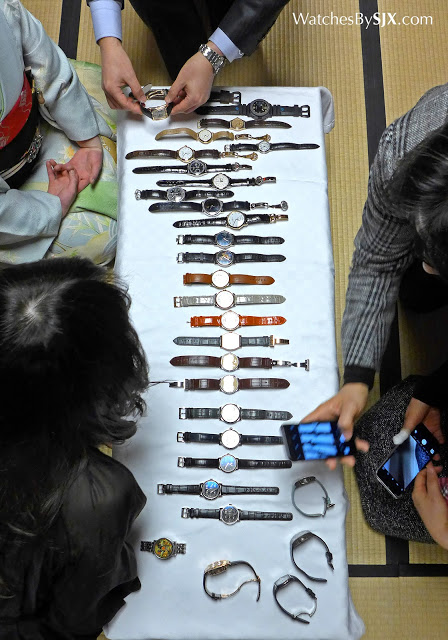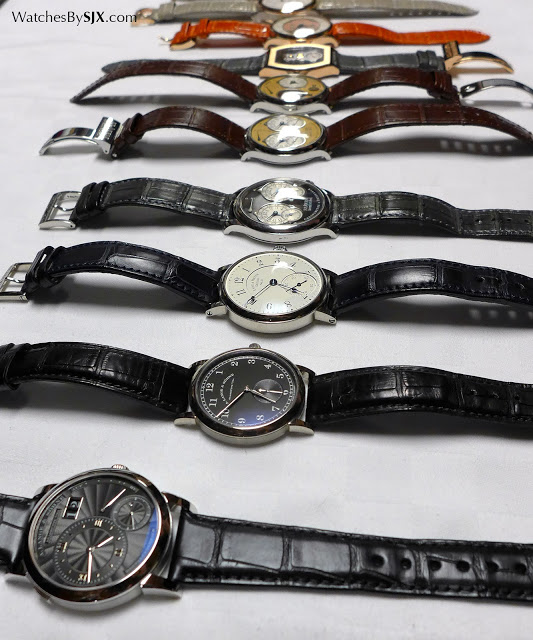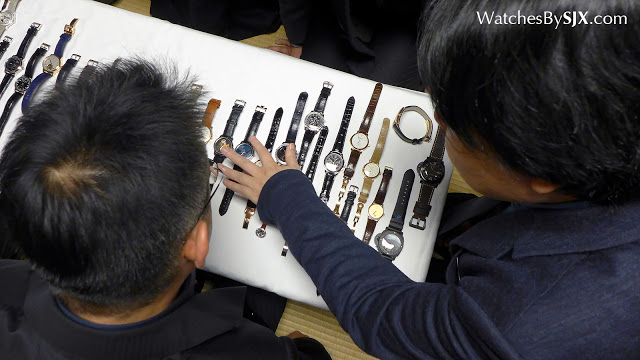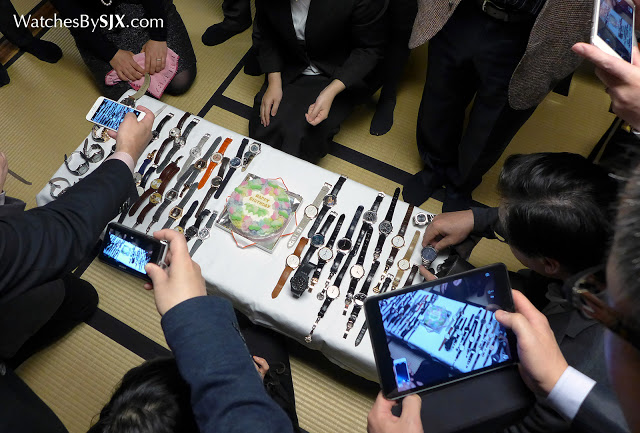 The gathering coincided with one of the participant's birthday, explaining the cake
Though watchmakers like Lange, F.P. Journe and Patek Philippe were strongly represented, the assembly of timepieces was truly diverse, including unusual watches like the Harry Winston Opus 3 and an Alain Silberstein Montre à Tact with exquisite cloisonné enamelling, a masterpiece from the halcyon days of Silberstein.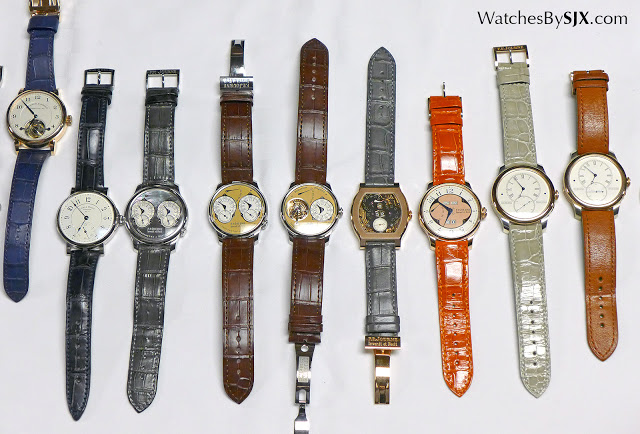 Seven Frenchmen and two Germans walk into a bar…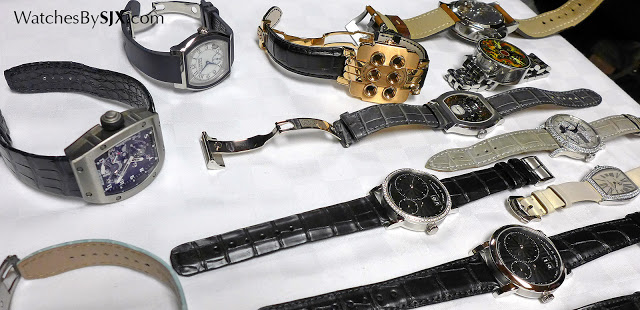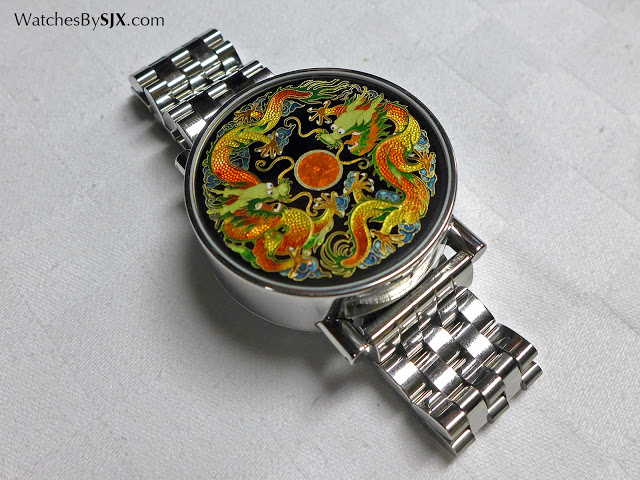 Alain Silberstein montre a tact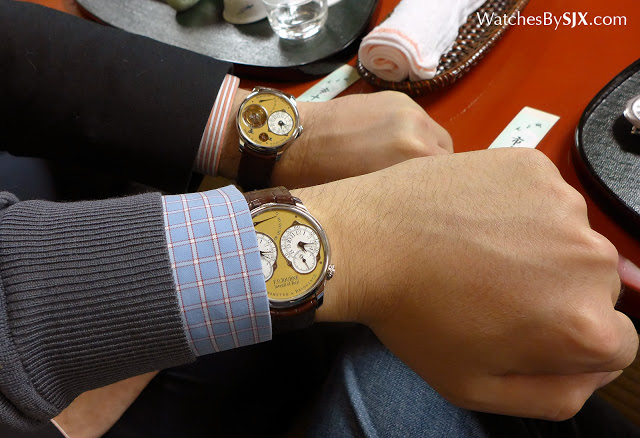 A pair of stainless steel F.P. Journey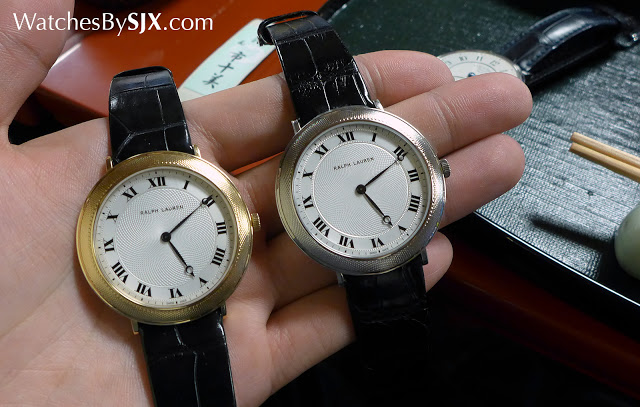 Very Great Gatsby, the Ralph Lauren Slim Classique
And even the watches that were numerous were rare examples in themselves. Three specimens of the F.P. Journe Vagabondage 2 in pink gold turned up, as well as one in platinum. And that doesn't count the same model that some attendees own, but did not bring along.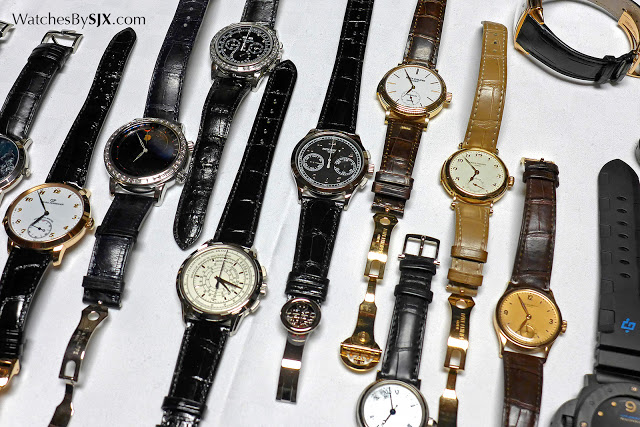 Three minute repeaters visible in this photo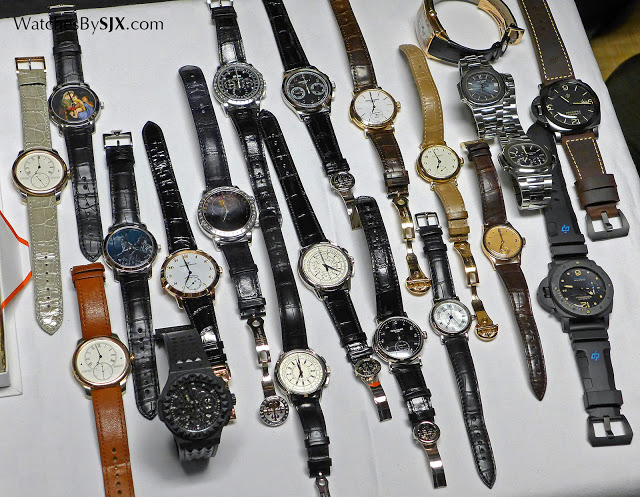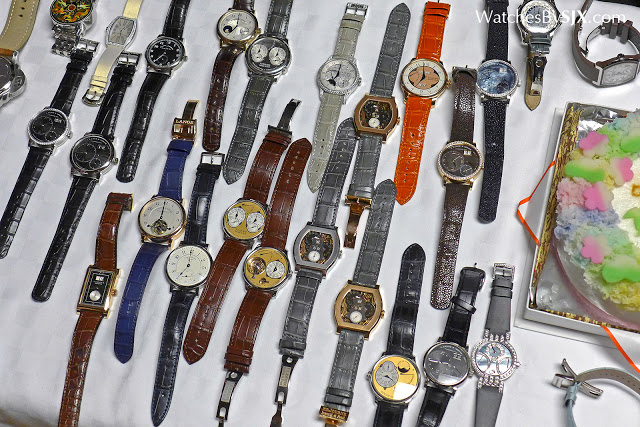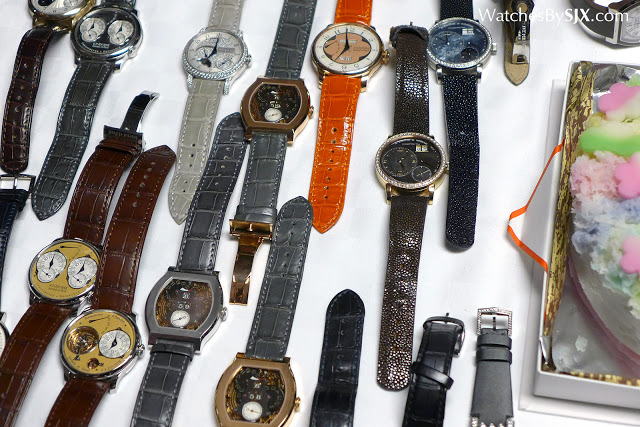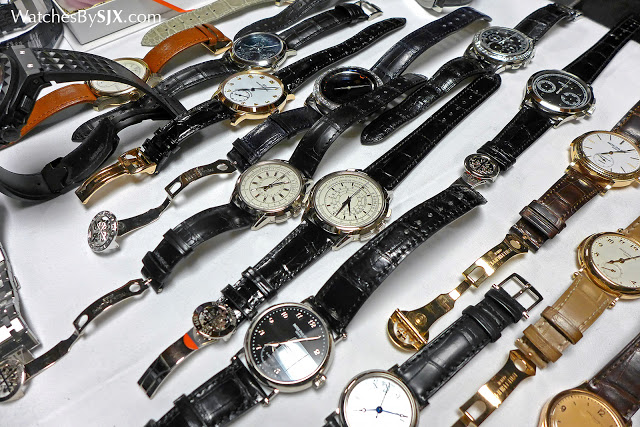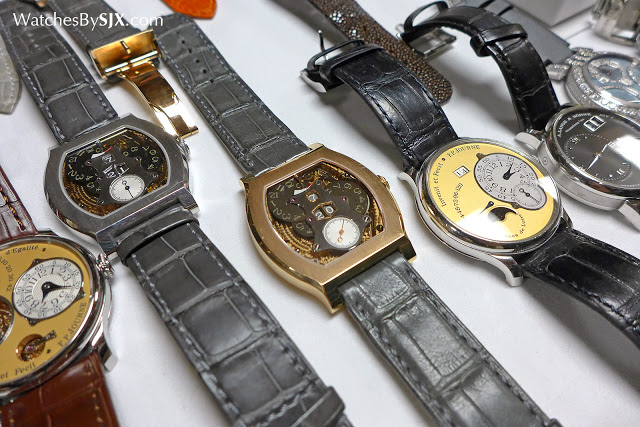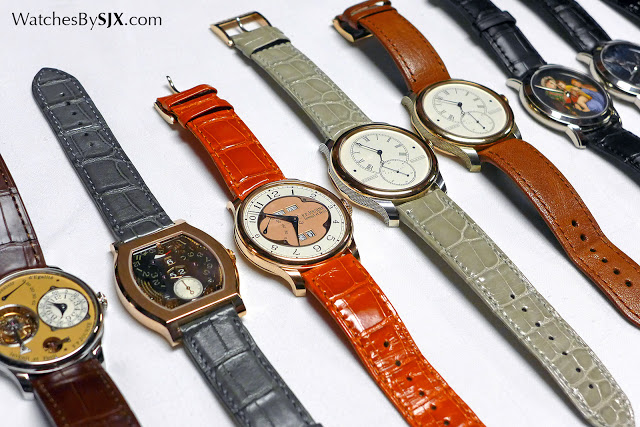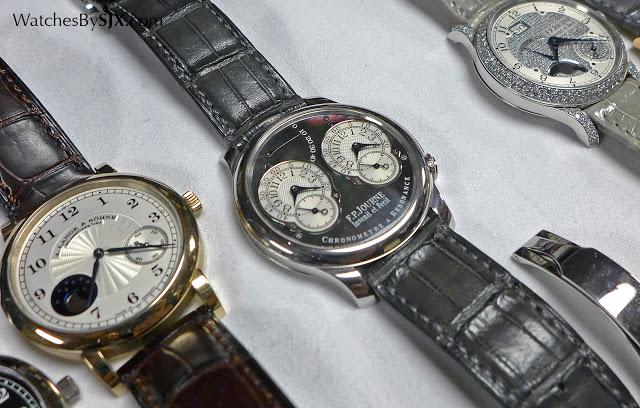 A rare F.P. Journe Resonance with a mother of pearl dial
After everyone had their fill of the horological revelry, the geisha returned for a short performance of traditional Japanese dance.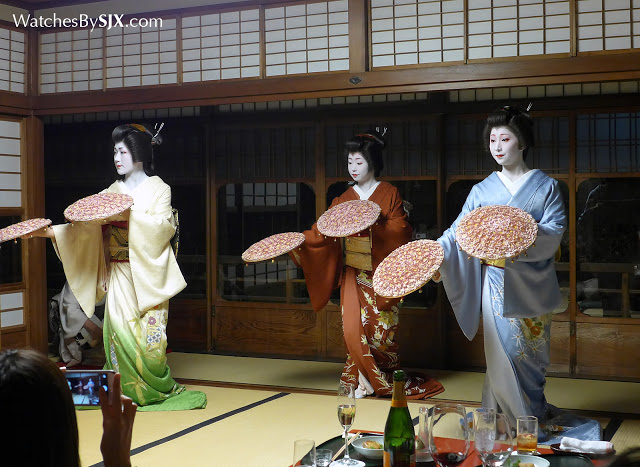 And with that everyone departed into the chilly winter night, warmed by the fellowship and artistry of the evening.
Back to top.
---
You may also enjoy these.