Sinn Introduces the 1800 S Wristwatch in Hardened, Damascus Steel (with Price)
With a case made of surface hardened and black coated Damascus steel, the Sinn 1800 S Damaszener is even more intriguing because the case and dial are a single piece of steel.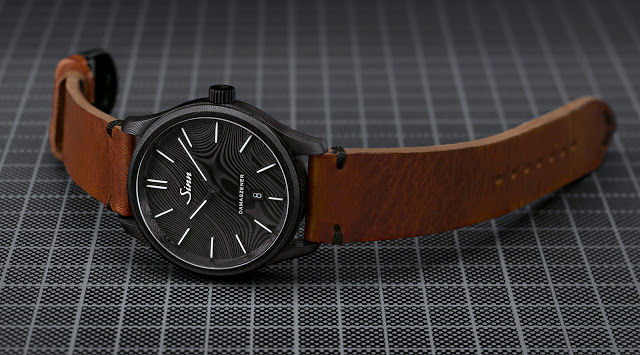 Made of an unusual steel alloy proprietary to Sinn, the 1800 S Damaszener features a distinctive woodgrain striping on the case and dial – both a single forged piece of steel – that's characteristic of Damascus steel. And unlike typical Damascus steel, the 1800 S Damaszener has undergone Sinn's patented Tegiment process of surface hardening as well as being coated with a black ceramic, making it scratch resistant.
Hardened Damascus steel is another addition to Sinn's line-up of case materials, most notably the submarine steel used in its U-series dive watches. Historically Damascus steel was made by folding and layering different steel alloys one over another, resulting in the unique striped look. That labour intensive process is still used, most commonly for high-end knives. In contrast, Sinn used a sintering technique to create the case and dial that's essentially steel powders heated in a mould to form a heavy and compact mass.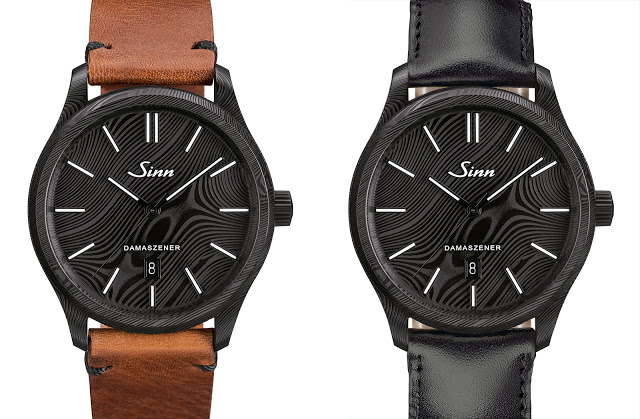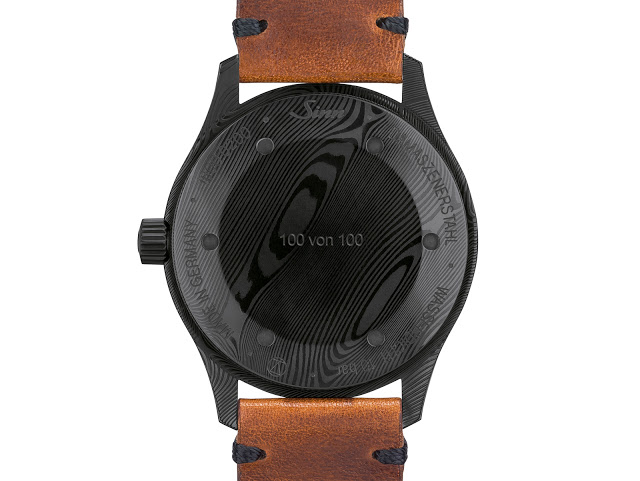 The resulting case has a greater density than one made using milling. Because of the technique used to make the case, both the case and dial can be made as a single piece, so the grain of the steel flows from the dial onto the case unbroken.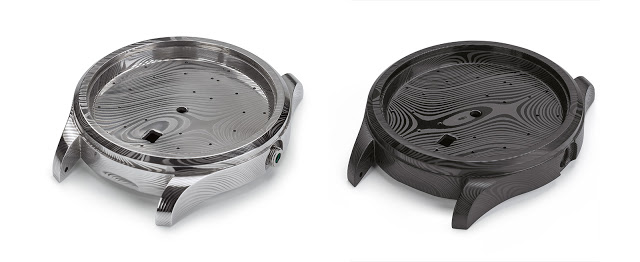 The uncoated case (left) and post-black coating
Acid is then used to etch the surface, bringing out the stripes on the metal. Then the metal is Tegiment treated to harden its surface and then covered with a black ceramic coating. The result is a steel case that has a surface hardness similar to that of scratch resistant ceramic.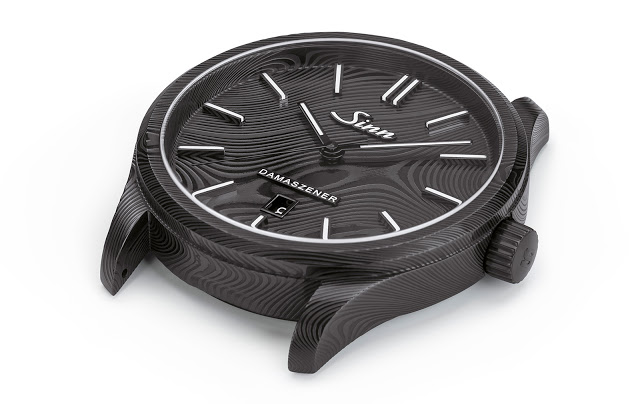 Notice how the grain is seamless from bezel to dial
The 1800 S Damaszener is a limited edition of 100 pieces and accompanied by spare straps, accessories to swap straps and a magnifying loop. It is priced at €6500, equivalent to US$7150.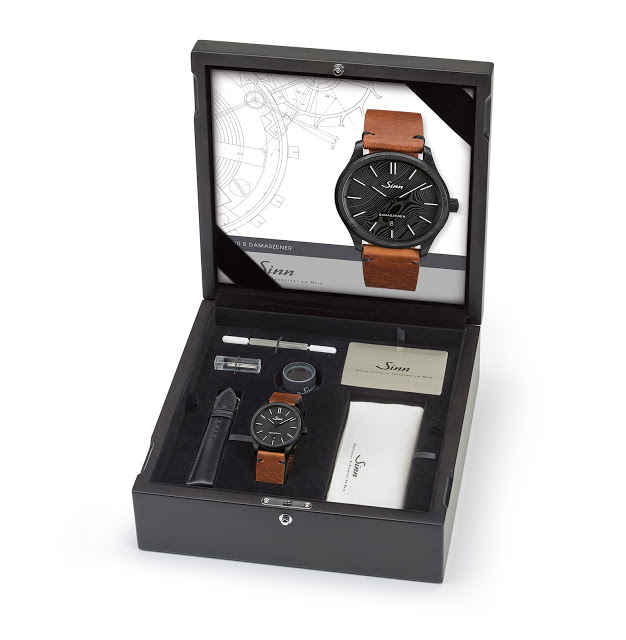 Back to top.
---
You may also enjoy these.

Available in steel for the first time, the Girard-Perregaux 1966 automatic is the brand's most affordable wristwatch, but still equipped with a self-winding, in-house movement. 

A tinted sapphire dial showing off the movement.