Devon Joins the Dark Side with The Star Wars Tread 1 Wristwatch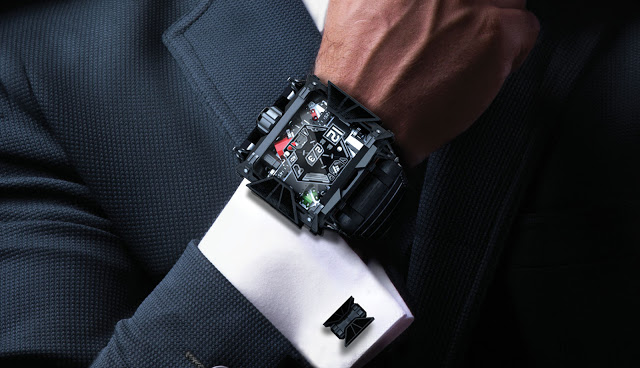 American watchmaker Devon has just unveiled the Star Wars Tread 1, an electro-mechanical timepiece inspired by Galactic Empire's Darth Vader and TIE fighter.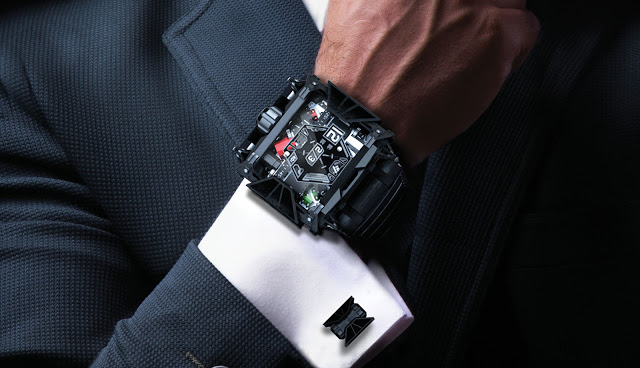 Devon's original creation was the Tread 1, an inventive wristwatch with a belt time display driven by micro-motors powered by a rechargeable battery. That is the basis for the new Star Wars Tread 1, a 500-piece limited edition inspired by the sci-fi epic. While the mechanics of the Star Wars edition remain exactly the same, the case has been restyled to include elements modelled on the film's lead villain, Darth Vader, and the TIE fighter spaceship. The case is steel with a glossy black diamond-like carbon (DLC) coating, a finished inspired by Darth Vader's mask. The screws of the case are shaped like turbines, topped with silver tips like the ones on Vader's helmet.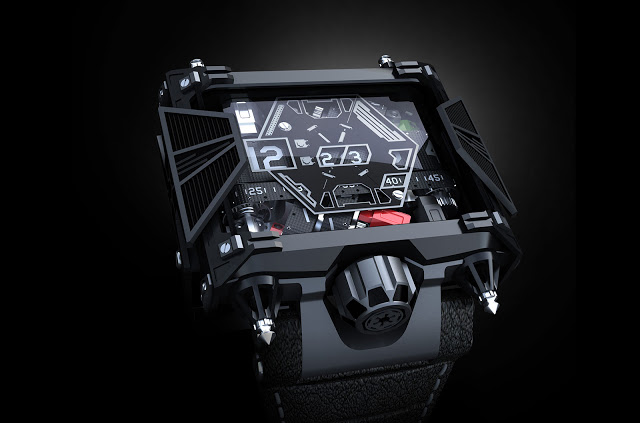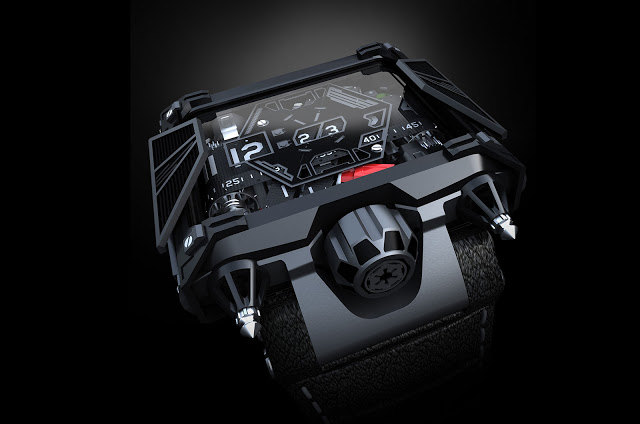 The octagonal wings of the TIE fighter are mounted on the case, framing the time display, which is also octagonal. And of course the crown is engraved with the emblem of the Galactic Empire.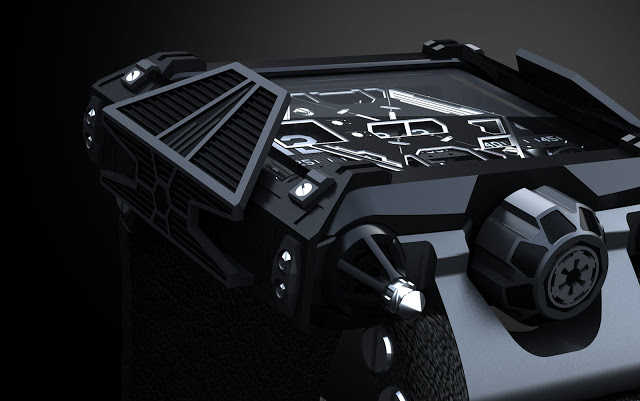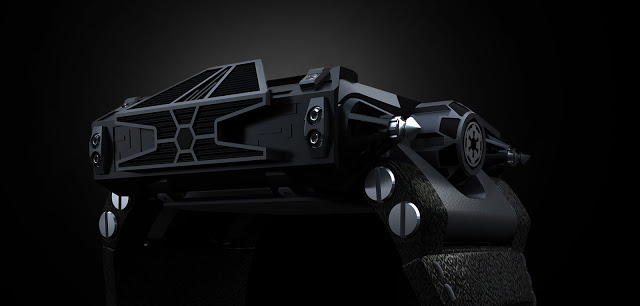 Devon, which also makes race cars and clothing, was founded by frozen garlic bread millionaire Scott Devon. It manufactures its watches in the United States, relying primarily on technology from the aerospace industry. The glass-reinforced nylon belts that display the time, for instance, are the same as the ones used in the gauges in earlier generation Boeing 747s.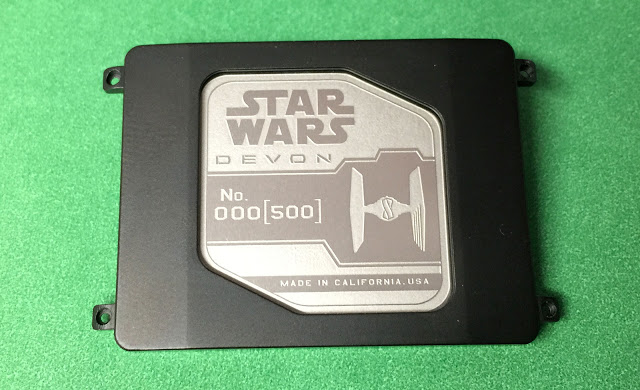 The case back of the Star Wars Tread 1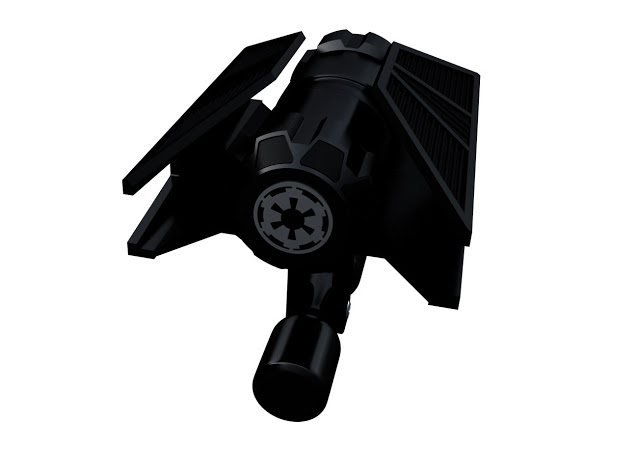 Each Star Wars Tread 1 is accompanied by a pair of TIE fighter cufflinks. The Star Wars Tread 1 will be available come October 2015, with a retail price of US$28,500.
Back to top.
---
You may also enjoy these.