News: Seiko launches Star Wars limited edition watches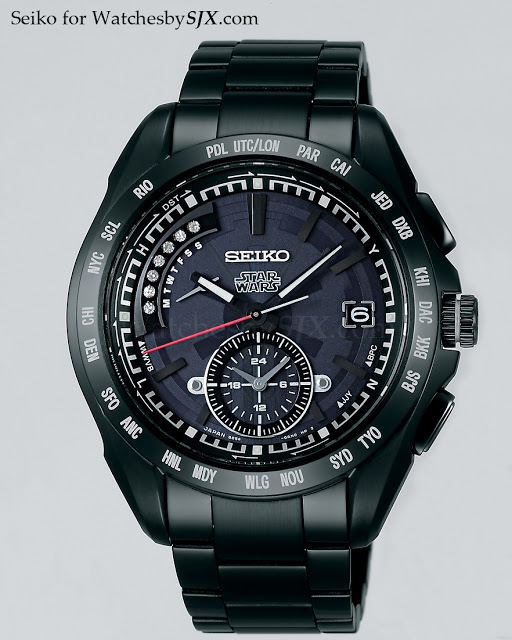 For the 35th anniversary of the release of Star Wars, Seiko has just unveiled a series of six limited edition watches, each dedicated to a Star Wars character. They encompass a range of models and functions, and include both mechanical and electronic watches. The series will be sold only in Japan and will be available from October 12, 2012. Like the Astron GPS watch launched at Baselworld this year, these Star Wars watches have a very high geek factor. And best of all, unlike the usual movie tie-in watches, these are well made, solid watches, including some mechanicals.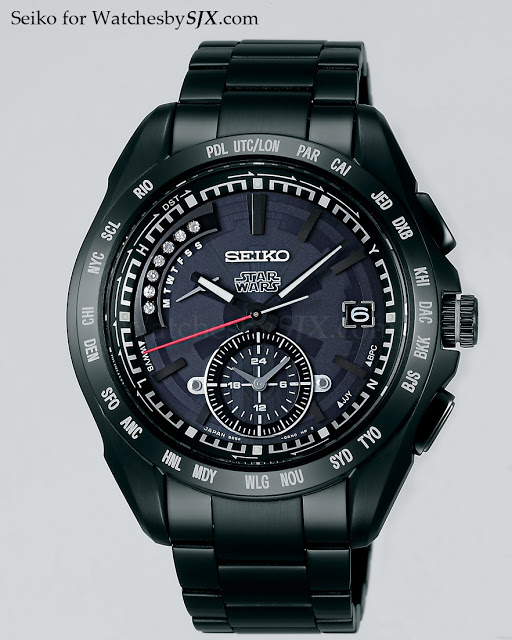 Seiko Brightz Star Wars Darth Vader
The first is the Darth Vader World Time Solar Radio Wave Control (ref. SAGA125). This is a solar powered watch that synchronises with atomic clock radio wave signals available in certain countries like Japan, China and the USA.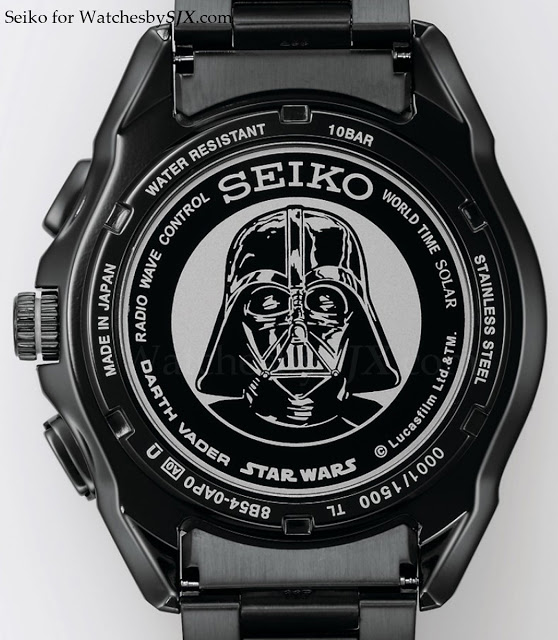 Case diameter is 42.5 mm. The case and bracelet are steel with black PVD coating to match Darth Vader's attire, while the seconds hand is styled like Darth Vader's red lightsaber. 1500 pieces will be made with a retail price of JPY141,750 (USD1350). Continuing the Dark Side theme is the Darth Maul Radio Wave Solar Chronograph (ref. SAGA127). Like its name implies it's a solar powered chronograph that syncs with the atomic clock radio wave signal.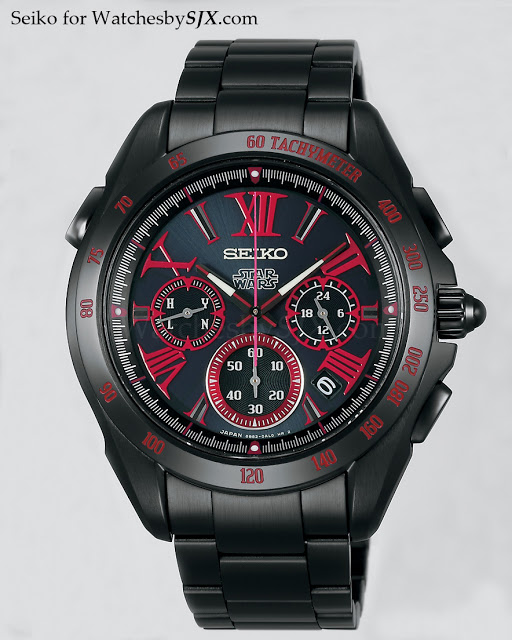 Seiko Brightz Star Wars Darth Maul
The case is 43.4 mm wide. It's in red and black, with a lightsaber style second hand. 800 pieces will be made and the retail is JPY136,500 (USD1300).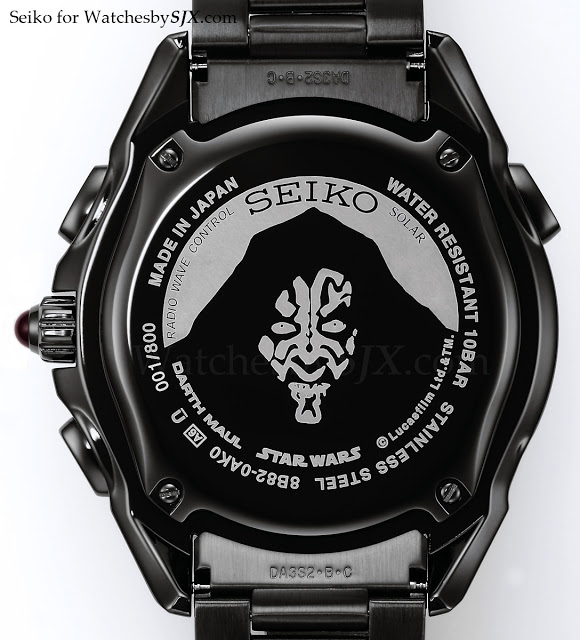 The Jedi have their watches as well with the Yoda automatic with power reserve and calendar (ref. SDGC013). The dial and case back crystal are green, while the seconds hand is a green lightsaber. And the logo of the Rebel Alliance is at six.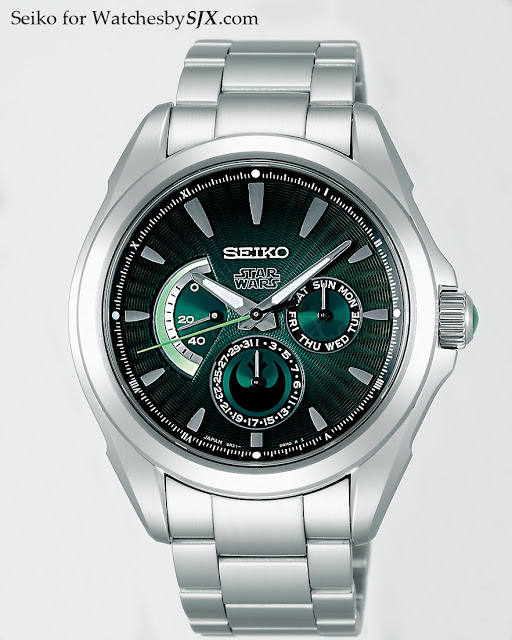 Seiko Brightz Star Wars Yoda
And the case back crystal has an image of Yoda, as well as "May the Force Be With You". The case diameter is 41.7 mm. This is limited to 600 pieces priced at JPY136,500 (USD1300).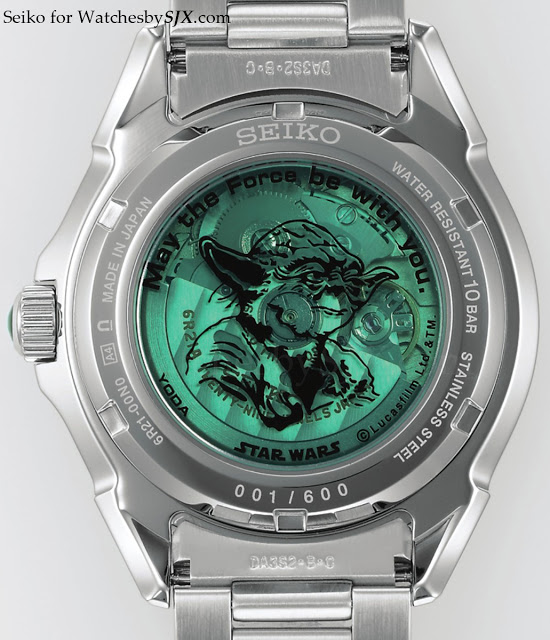 Using the same movement is the C-3PO automatic (SDGC015). This has a black coated steel case with gold accents, with the power reserve display inspired by C-3PO's torso. This is also limited to 600 pieces priced at JPY136,500 (USD1300).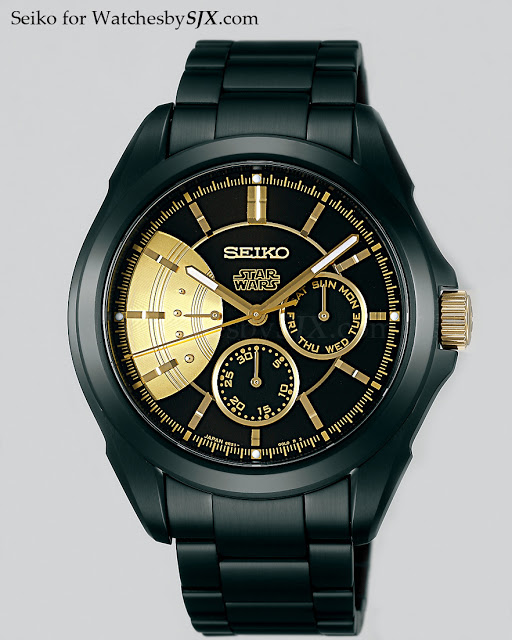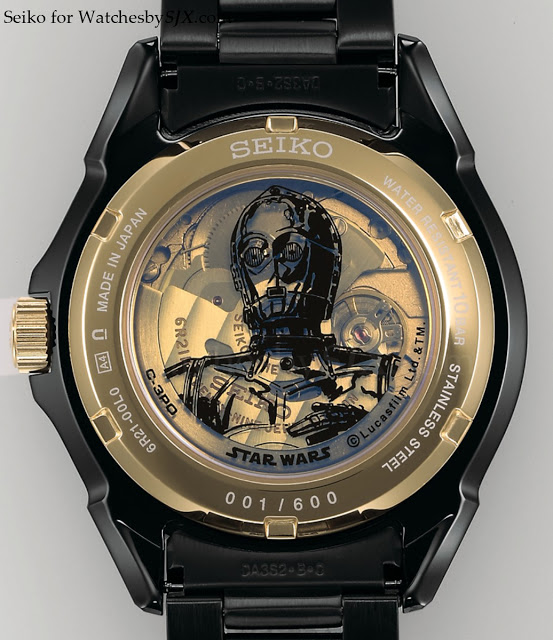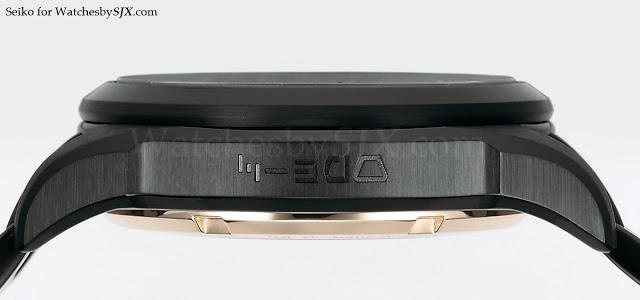 Again using the same calibre is the Stormtrooper automatic (ref. SDGC011). Unsurprisingly it is in black and white, with the logo of the Empire at six. 500 will be made, and the price is JPY136,500 (USD1300).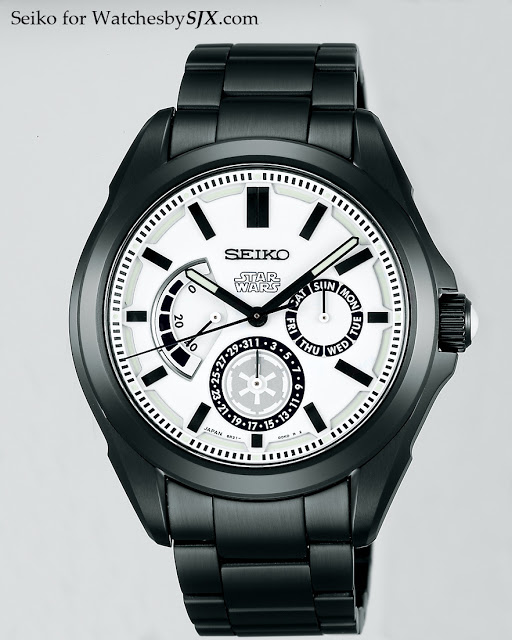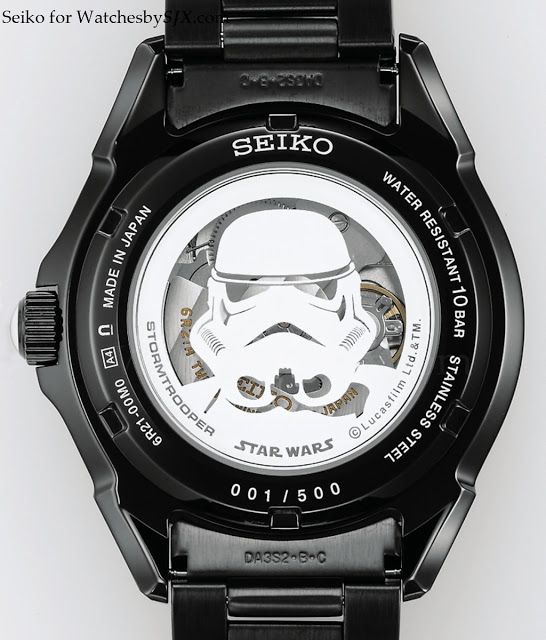 Last is the R2-D2 Active Matrix EPD E-Ink watch (ref. SDGA005). This is a multi-function digital with Seiko's patented high resolution, E-Ink display. So in addition to the various functions, the screen can display images from the Star Wars films.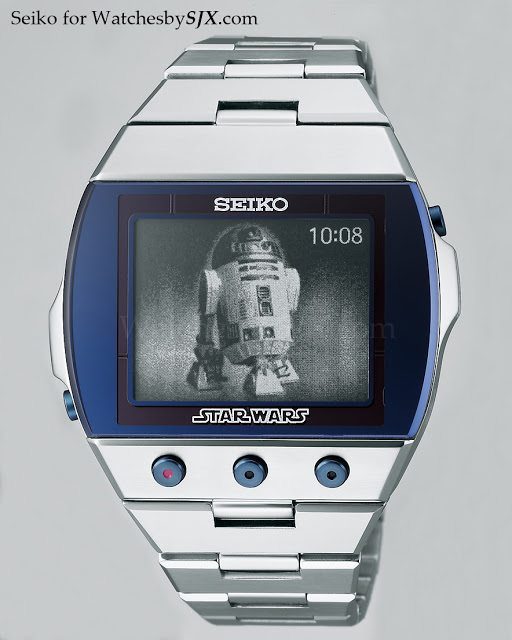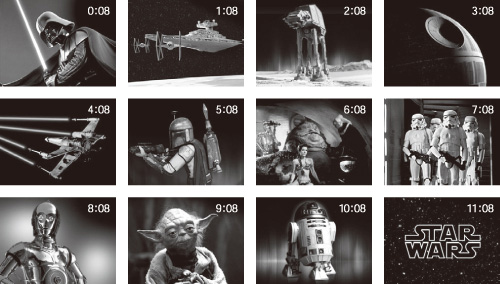 It is solar powered and can sync with radio wave time signals. This measures 45.5 mm by 46 mm. 1000 pieces will be made with a retail price of JPY126,000 (USD1200).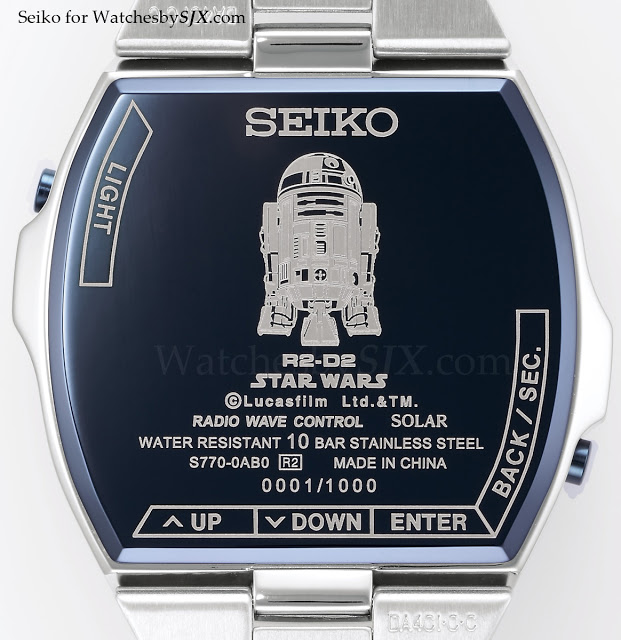 These will surely be a hit with watch nerds. – SJX
Back to top.
---
You may also enjoy these.