Hands-On with John F. Kennedy's Omega Wristwatch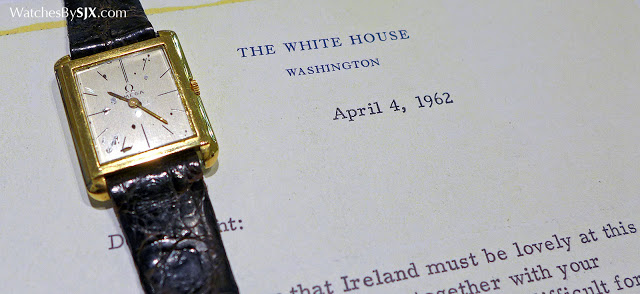 An unassuming, rectangular wristwatch in the Omega Museum is one of its most historically important objects, having been the wristwatch of John F. Kennedy, 35th President of the United States.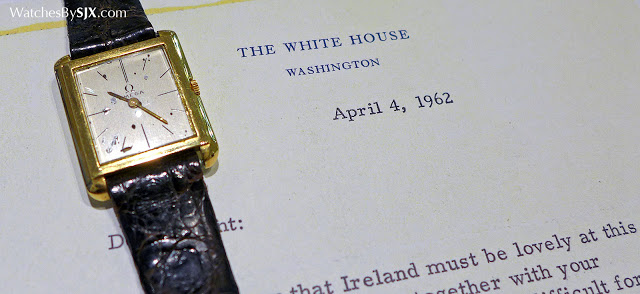 A famous Geneva watchmaker once ran a series of advertisements in the 1950s with the caption "Men who guide the destinies of the world wear Rolex watches". The same can be said of its peer up north in Bienne, for John F. Kennedy owned an Omega wristwatch that he wore at his inauguration. This very Omega. Now part of the Omega Museum collection, this extra-thin, hand-wound Omega wristwatch in yellow gold was a gift to JFK from Grant Stockdale, a friend and political supporter whom Kennedy later appointed Ambassador to Ireland. Stockdale gave the watch to the then senator in early 1960, the watch was engraved "President Of The United States John F. Kennedy From His Friend Grant". Later that year Jacqueline Kennedy wrote to Stockdale, thanking him for the "thinnest most elegant wristwatch".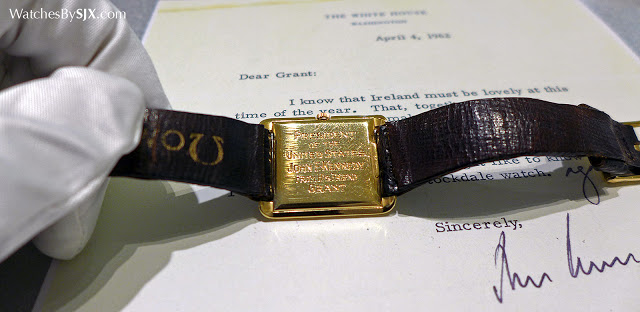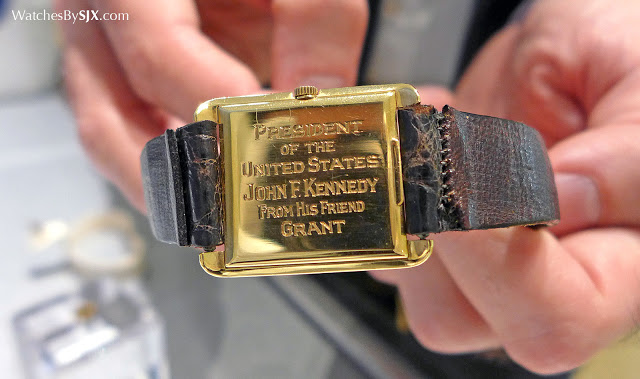 On November 8, 1960, the prediction on the back of the watch became a reality when John F. Kennedy became the 35th President of the United States. At his inauguration in January 1961, Kennedy was wearing this very Omega.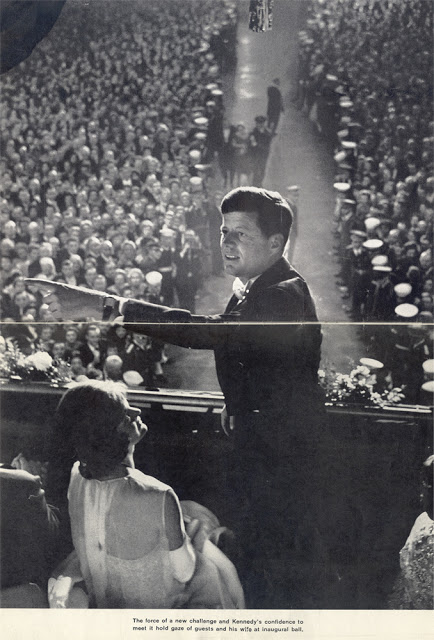 A photo from LIFE magazine of the inauguration showing the Omega on JFK's wrist
In early 1962, Kennedy wrote to Stockdale, mentioning a planned trip to Ireland, which later took place in mid-1963. He ended the letter saying "I am now wearing the Stockdale watch. Again." A facsimile of the letter is in the Omega Museum, along with the wristwatch.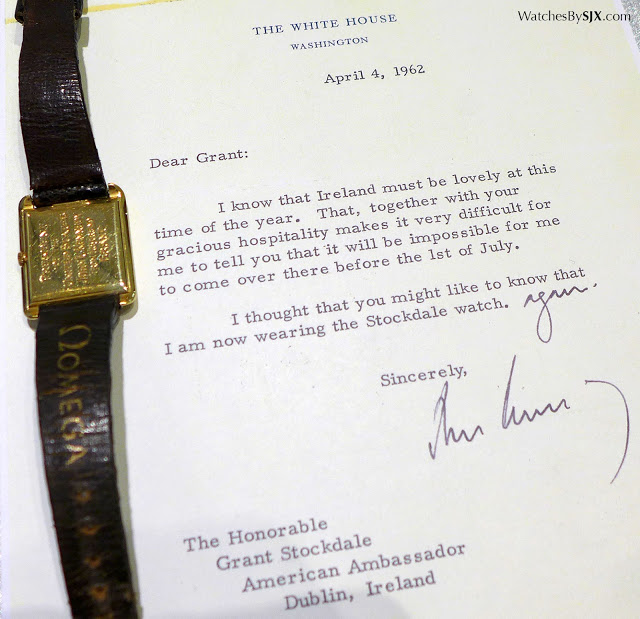 The wristwatch eventually made its way into the Robert L. White Collection, a trove of items relating to JFK ranging from furniture to the President's wallet. After White's death, the collection was sold at auction in New York in 2005, with the Omega wristwatch acquired by the Omega Museum for US$350,000. Subsequently in 2008 Omega introduced a remake of the JFK watch in a tiny run of 261 pieces, identical to the original right down to the vintage-style buckle.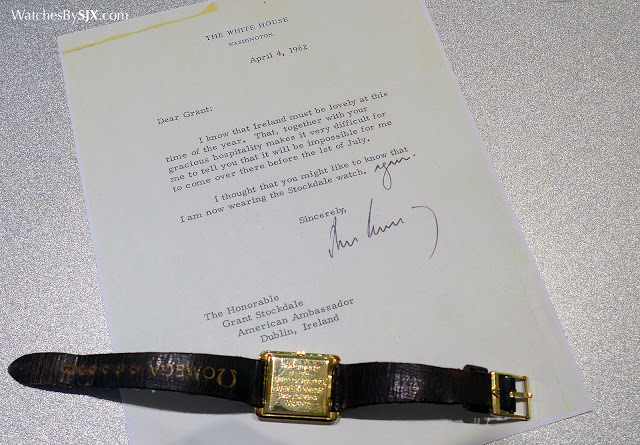 And in 2009, for the 40th anniversary of the 1969 Moon landing, Omega ran a series of advertisements with JFK's image, with the permission of the John F. Kennedy Presidential Library and Museum in Boston. It depicts the President, along with his statement "We Choose to Go to the Moon."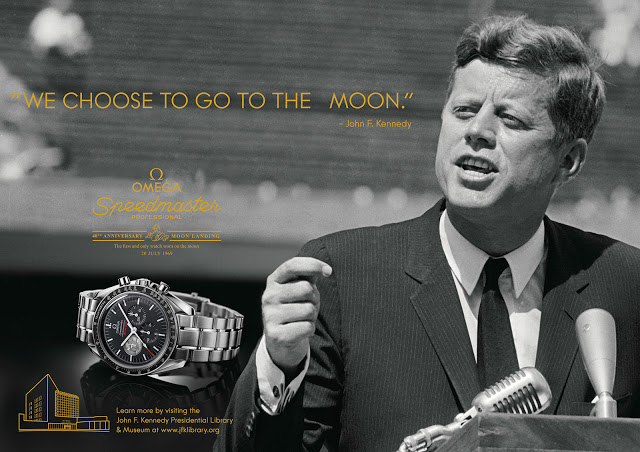 Back to top.
---
You may also enjoy these.