MARKET WATCH: A Trio of Finely Finished, Time-Only Wristwatches from Independents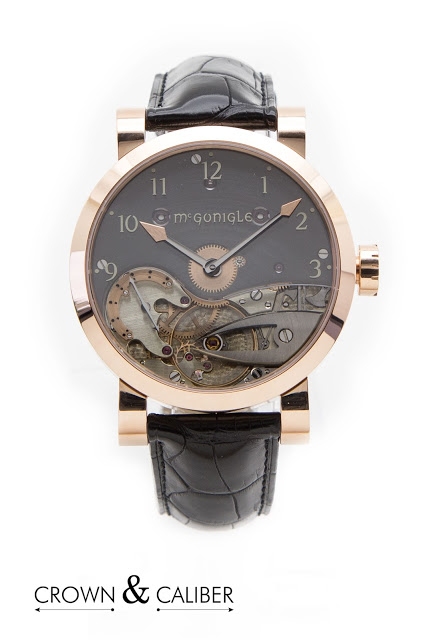 A trio of time-only wristwatches by independent watchmakers – none of whom are Swiss notably – ranging from an appealingly priced McGonigle to a richly valued Roger Smith, starts off our new Market Watch series, covering notable watches for sale from around the web.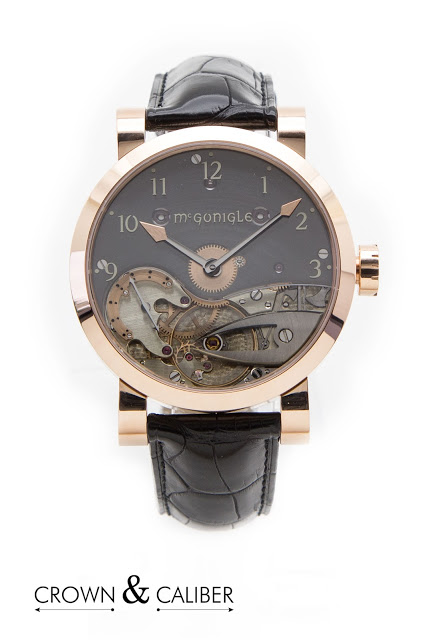 Watch listing service Crown & Calibre is offering a McGonigle Tuscar Banu, a time-only wristwatch made by a pair of Irish brothers. The movement is wonderfully finished, as an earlier published story illustrates. Only 20 pieces were made in red gold, featuring a grey tinted sapphire dial and a moment with German silver bridges. Complete with box and papers, it's available for US$27,500. I hesitate to call it a bargain, but it is attractively well-priced for the quality of the finishing. For a bigger budget is a Voutilainen Observatoire, listed for US$75,000. It's fully priced, but the Observatoire is rare (around 50 were made) and desirable, sometimes considered the only other Swiss made alternative to Philippe Dufour's Simplicity. It's equipped with a vintage Peseux 260 movement made for observatory timing trials that Voutilainen restored and finished to a high degree. Available from TickTocking.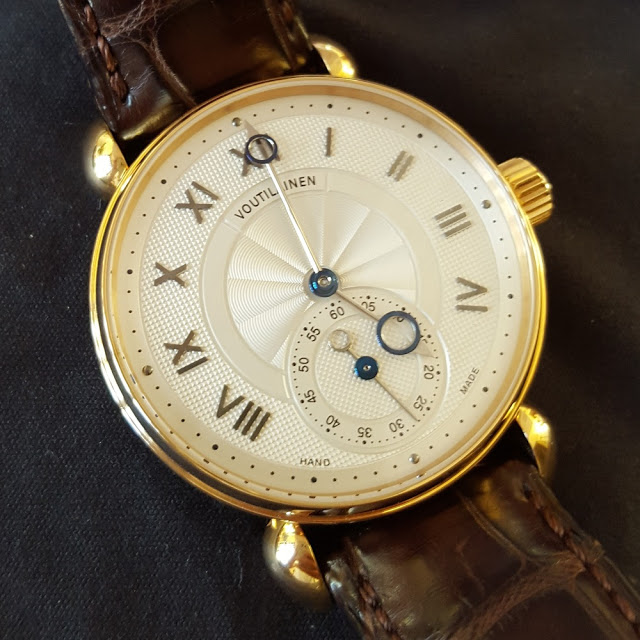 Even more richly priced, but even more uncommon is the Roger W. Smith Series 2 from London-based consignment service Watch Xchange. Isle of Man-based watchmaker Roger W. Smith makes only about 10 watches a year, mostly by hand in the traditional manner. Few watchmakers produce watches in this manner now. Smith was an apprentice of the late George Daniels, who invented the Co-Axial escapement used by Omega.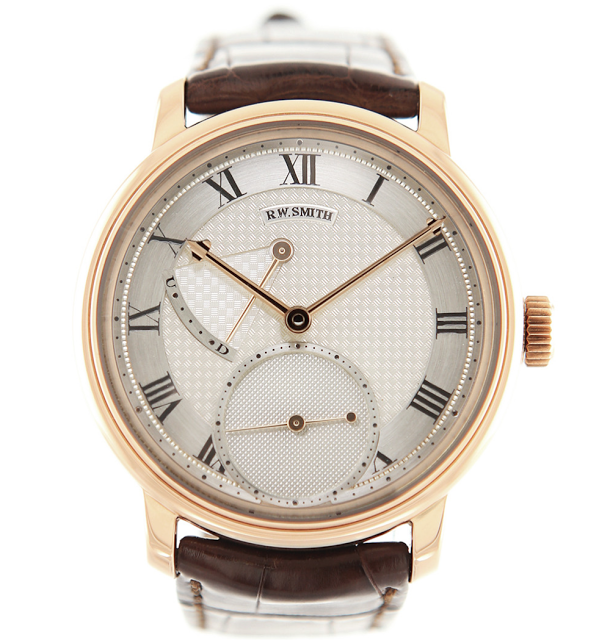 The Series 2 is a 40mm model in rose gold, and complete with box and papers, offered for £115,000, equivalent to about US$180,000. That is approximately the same as the current retail price for the Series 2 so some negotiation is in order.
Back to top.
---
You may also enjoy these.