Up Close with the Greubel Forsey GMT Single Edition in Platinum
The latest iteration of perhaps the ultimate travel watch.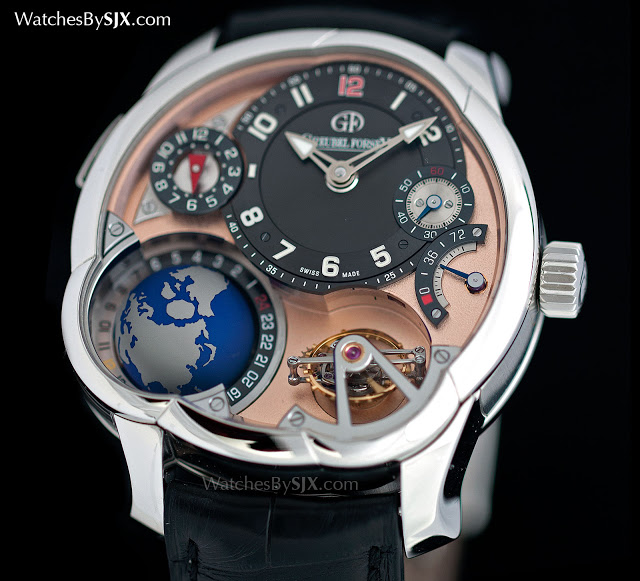 Few watches are as expensive as those of Greubel Forsey, but at the same time, few watches are as elaborately conceived and meticulously finished. Even a relatively simple function like the dual time zone is taken to a whole new level in the Greubel Forsey GMT, most recently introduced at SIHH 2015 in a limited edition guise known as the GMT Platinum Single Edition.
Unlike the ordinary platinum version with a black dial, the Single Edition is limited to 22 pieces. This is the most striking and appealing version of the GMT, with a striking colour combination that's not frequently used. The dial, movement base plate and bridges are finished in 5N rose gold, a warm pink colour that is inspired by the similar frosted gilt on the Invention Piece tourbillons.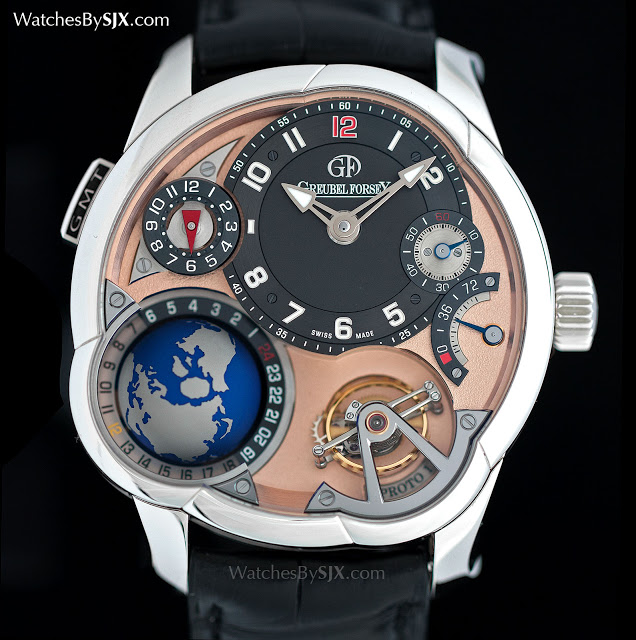 The red "12" is only found on limited or unique editions
The rose gold surfaces are frosted, a finish that Greubel Forsey favours. They have a subtle grained texture that's only evident up close. At arm's length the rose gold base plate seems to recede into the distance, bring out all the various functional elements on the dial. In some ways the philosophical opposite of the condensed and clarified Tourbillon 24 Secondes Vision, the GMT is perhaps the ultimate travel watch. It has both dual time zone as well as world time functions, in addition to a high speed, inclined tourbillon.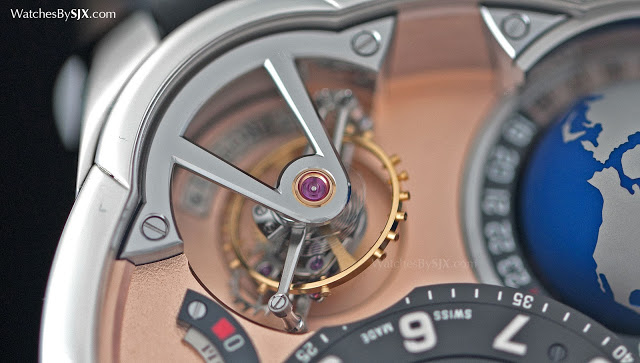 The second time zone hour hand is at 10 o'clock and is linked to the world time disc on the rear. Pushing the GMT button advances the second time zone hand in one hour increments, as well as the cities disc by one time zone.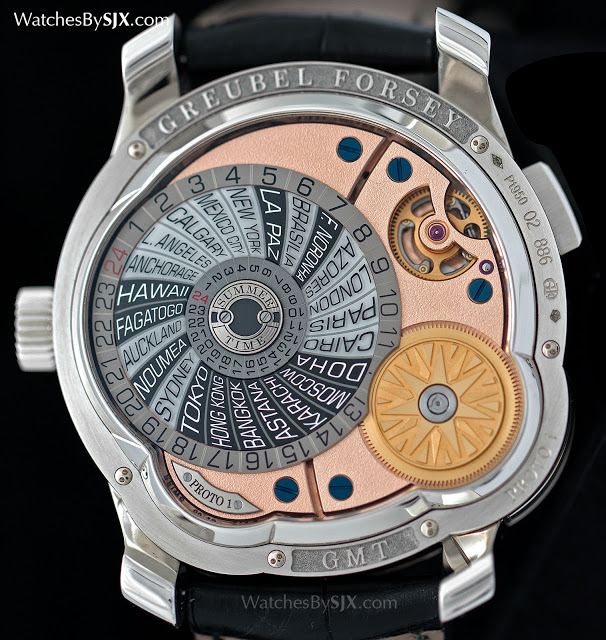 The second time zone display is linked to the globe on the dial, a feature even more prominent than the tourbillon. It's a three-dimensional day and night indicator, showing which parts of the Earth are enjoying sunlight, and which are sleeping.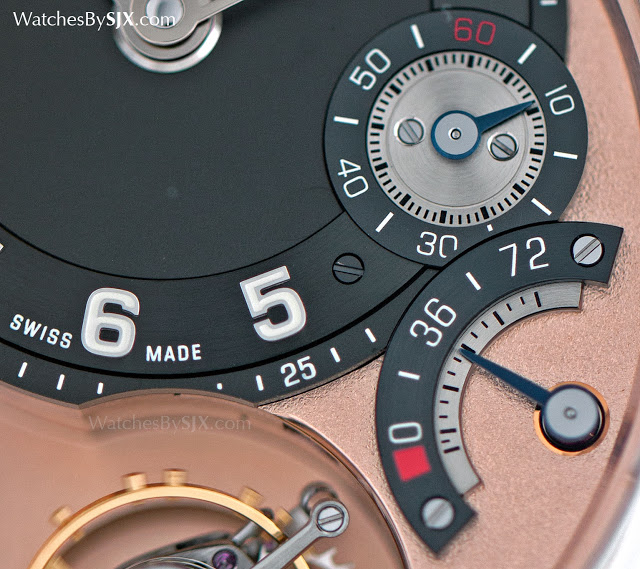 Power reserve is shown on the arc at three o'clock, and just below that is the 24-second tourbillon. Its cage makes one rotation every 24 hours, significantly quicker than the conventional one minute tourbillon. Combined with its 25° incline, the tourbillon is meant to average out gravitational errors in all positions on the wrist, and not just the vertical position the traditional tourbillon was designed for.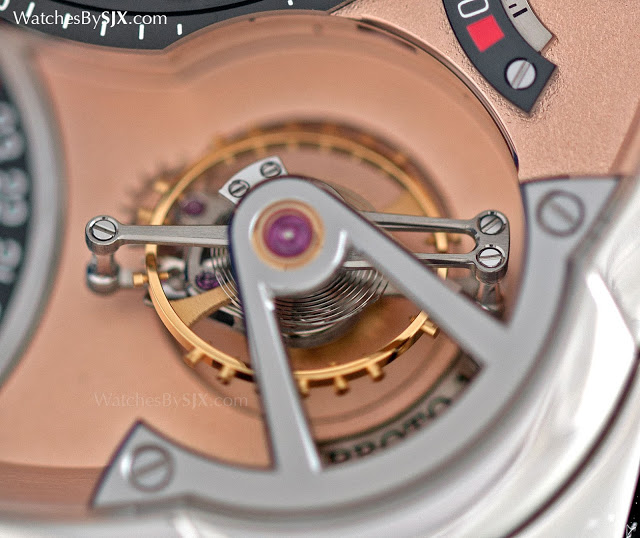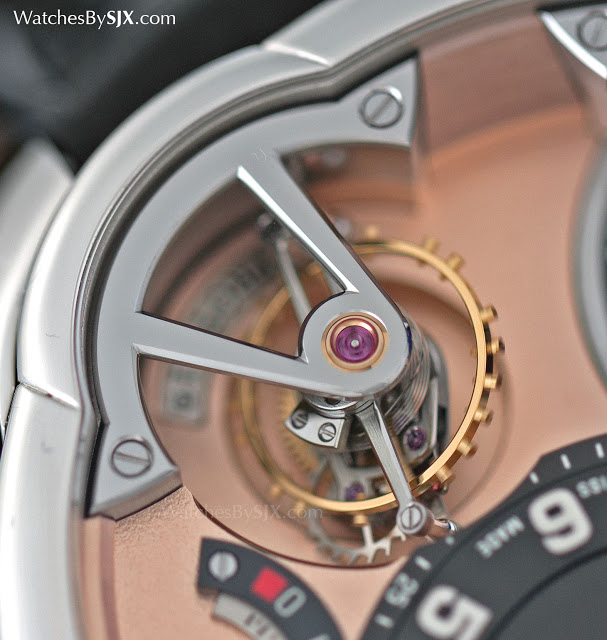 Being a Greubel Forsey the movement decoration is impeccable. Every component, no matter how small, is taken care of properly.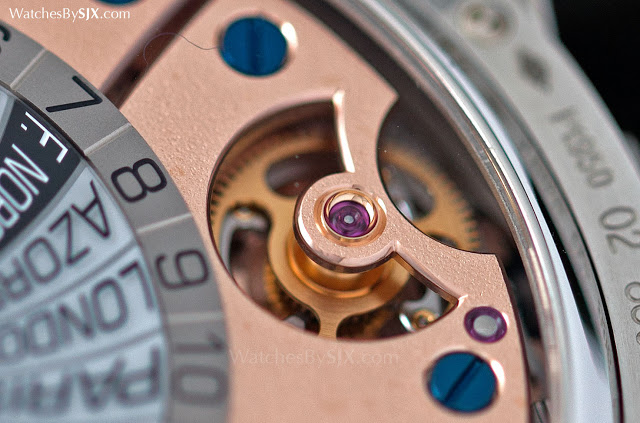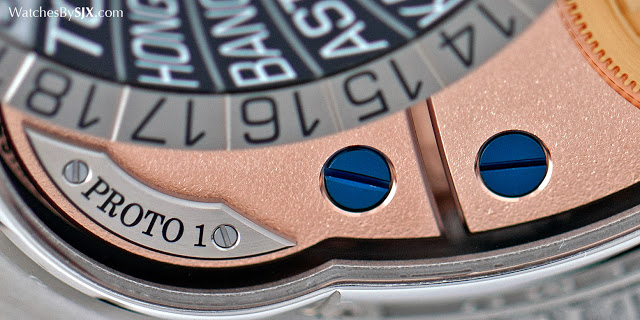 As is typical of Greubel Forsey the GMT Single Edition is a large watch, with a case diameter of 43.5mm, and a height of 16.14mm. The Greubel Forsey GMT Platinum Single Edition is priced at SFr550,000 before taxes, equivalent to about US$559,000.
---
Back to top.
---
You may also enjoy these.