Speake-Marin Unveils Its First Ladies' Timepiece, The Shenandoah (With Specs & Price)
For the first time Speake-Marin has created a ladies' wristwatch with the Shenandoah, featuring an oval case with a fuss-free quartz movement inside.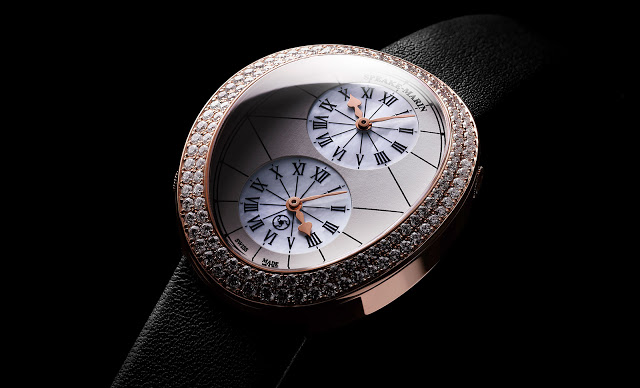 Named after a classic sailboat (just like the one-handed Veshelda), the Shenandoah is Speake-Marin's first watch dedicated to ladies. The Shenandoah is oval in form with no lugs, and available in a variety of metals and dial variants, including a dual time zone model.
All the models share the same case that measures 31mm wide and 38mm long, available in either white or rose gold, along with the option of diamonds on the case or dial. The basic model is equipped with a single ETA quartz movement, while the dual time zone version has two quartz movements for twin time zones.

Several dials are available, including a silvered dial with black Roman numerals that is closest to the aesthetic of Speake-Marin's signature Piccadilly watches.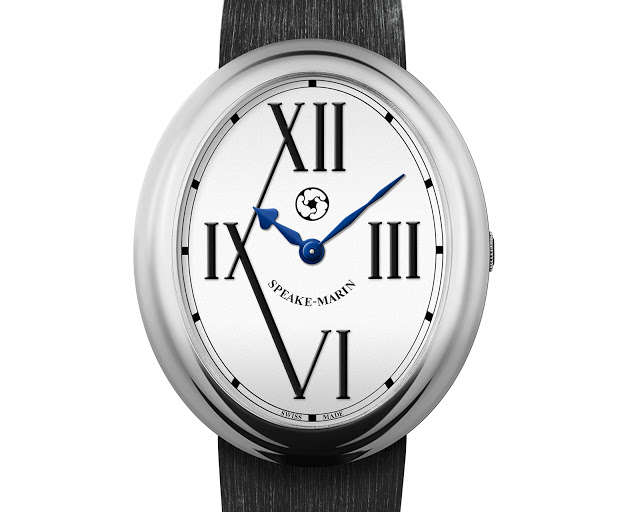 Though not the type of watch that traditionalists would appreciate, especially given Speake-Marin's origins as an independent watchmaker specialising in mechanical complications, the Shenandoah is part of Speake-Marin's ongoing effort to diversify its product line in order to give the brand the commercial success required for longevity.
The goal is to appeal to a wider range of clients as well as offer more affordable watches, instead of the niche products (this bespoke Shimoda is a good example) the brand began with. This evolution is illustrated by the introduction of affordable, Sellita-powered watches like the Spirit Seafire. And of course last year's signing of Pierce Brosnan as a brand ambassador gives the brand wider popular recognition.
The Shenandoah starts at SFr9900, with the most elaborate gem-set models priced at SFr27,000.
---
Back to top.
---
You may also enjoy these.