Introducing The Tiffany & Co. CT60, A New Beginning In Mechanical Watches (With Original Photos & Price)
Tiffany & Co. is getting back into the business of mechanical watches with the CT60, an accessibly priced line of self-winding timepieces modelled on a wristwatch once owned by Franklin Delano Roosevelt.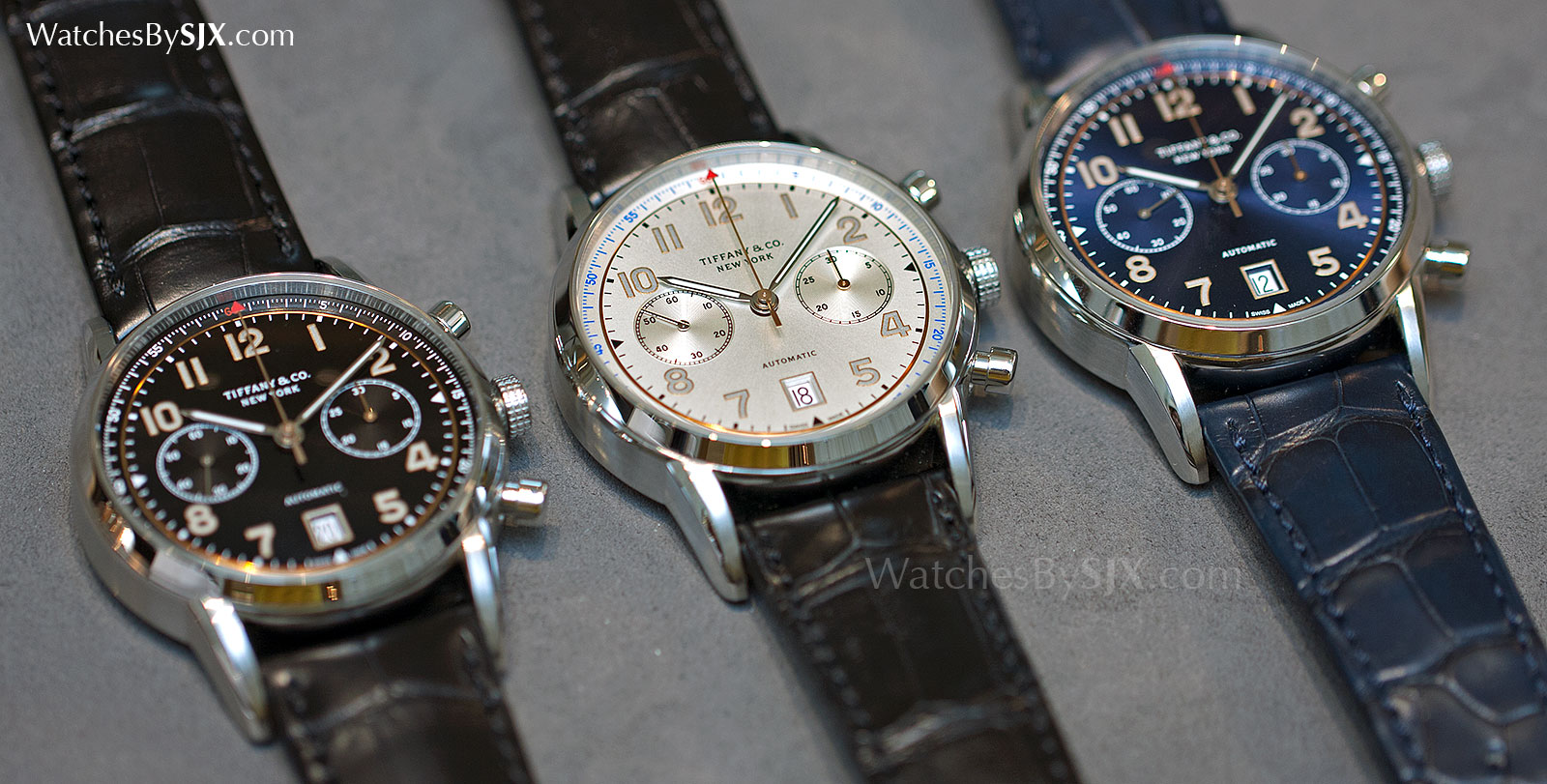 Two years ago Tiffany & Co. established a factory in sunny southern Switzerland, a beachhead for its strategy to establish itself in mechanical watchmaking. That strategy begins with the CT60, timepieces with a vintage bent equipped with automatic movements. Together with the East West driver's watch, the CT60 illustrates the direction of Tiffany & Co.'s timepieces: vintage-inspired and accessibly priced.
While the CT60 is new, Tiffany & Co.'s involvement in watchmaking is not. The New York jeweller has been retailing watches for over 150 years, most notably as the earliest retailer of Patek Philippe in America. It even opened its own watch factory in Geneva in 1874, which it subsequently sold to Patek Philippe.
The CT60 actually marks the second chapter in Tiffany's modern day watchmaking endeavours. In 2007 it embarked on a joint venture with the Swatch Group for Tiffany & Co. timepieces, but that fell apart in 2011 amidst acrimony; Swatch won the first round of the legal dispute but Tiffany successfully appealed that decision.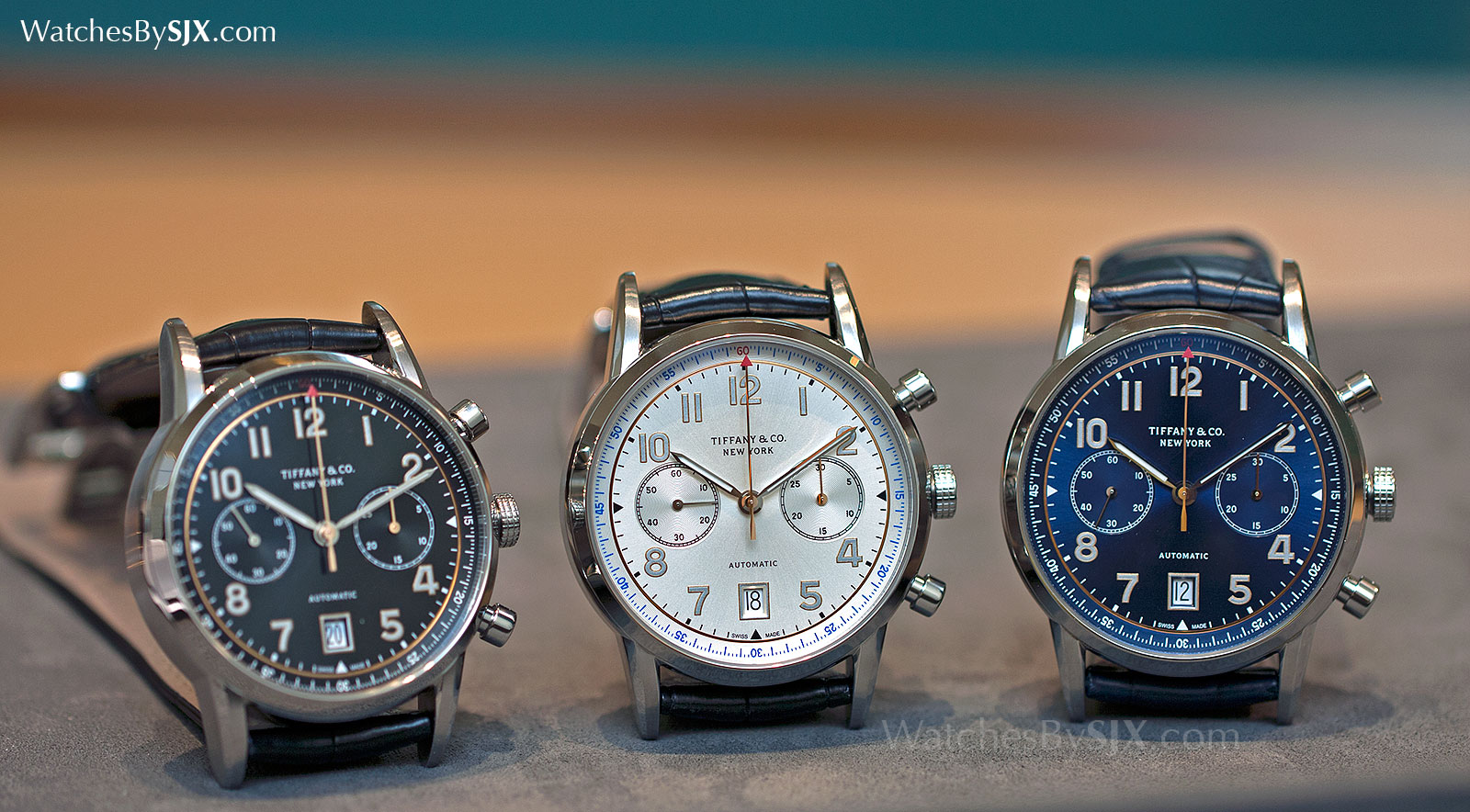 So now Tiffany's is going it alone, with the CT60 being the flagship mechanical watch. Named after the initials of Charles Lewis Tiffany and the 60 seconds of a New York minute, the CT60 is a modest but promising start, with prices starting at US$4750 for the time-only automatic with date. A chronograph is also available, as well as a limited edition calendar watch based on the watch that inspired the CT60.
The aesthetic of the CT60 is based on a wristwatch once owned by Franklin Delano Roosevelt, the 32nd President of the United States best known for the New Deal. This triple calendar watch was made by Movado for Tiffany's, and gifted by a group of White House journalists to FDR for his 63rd birthday.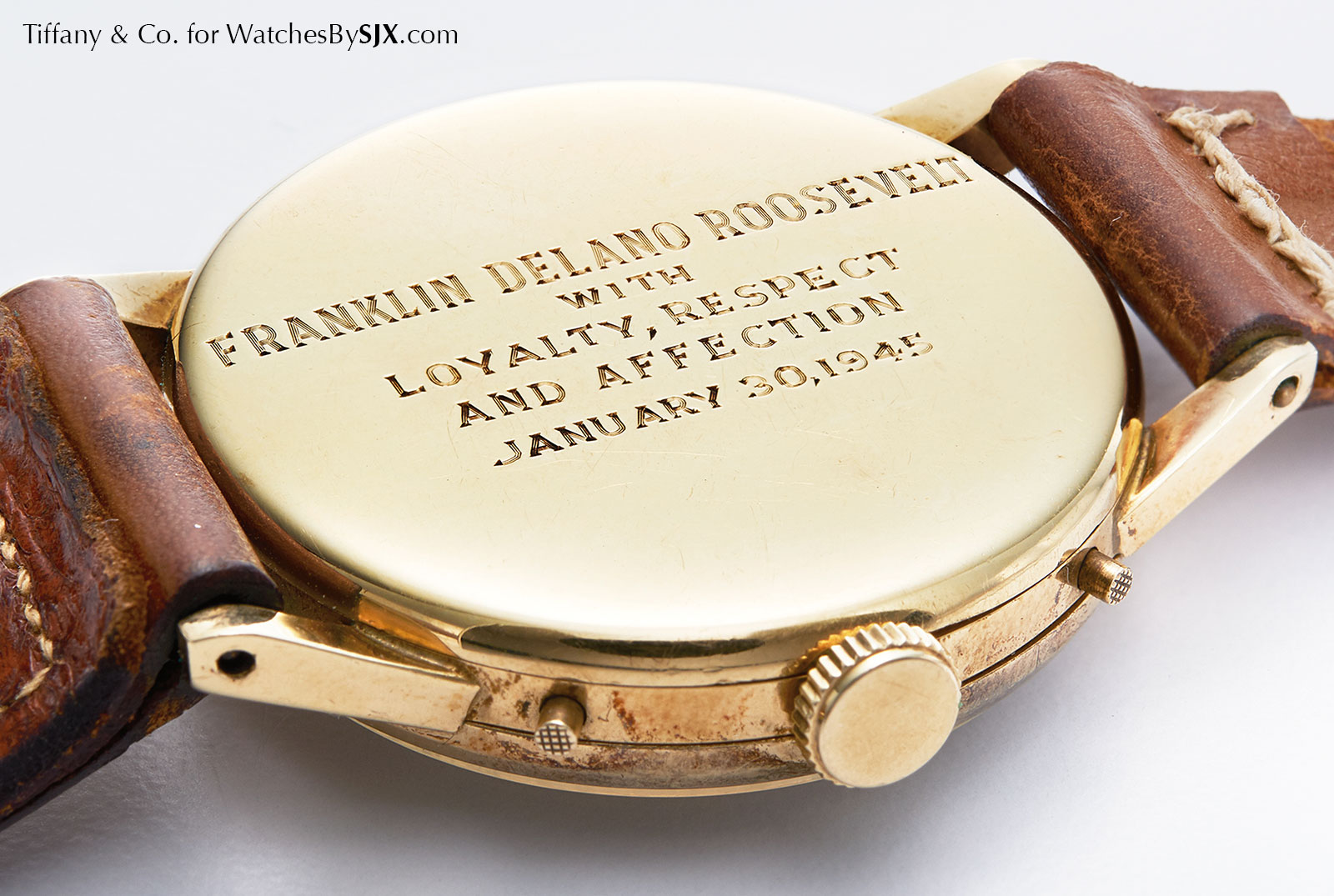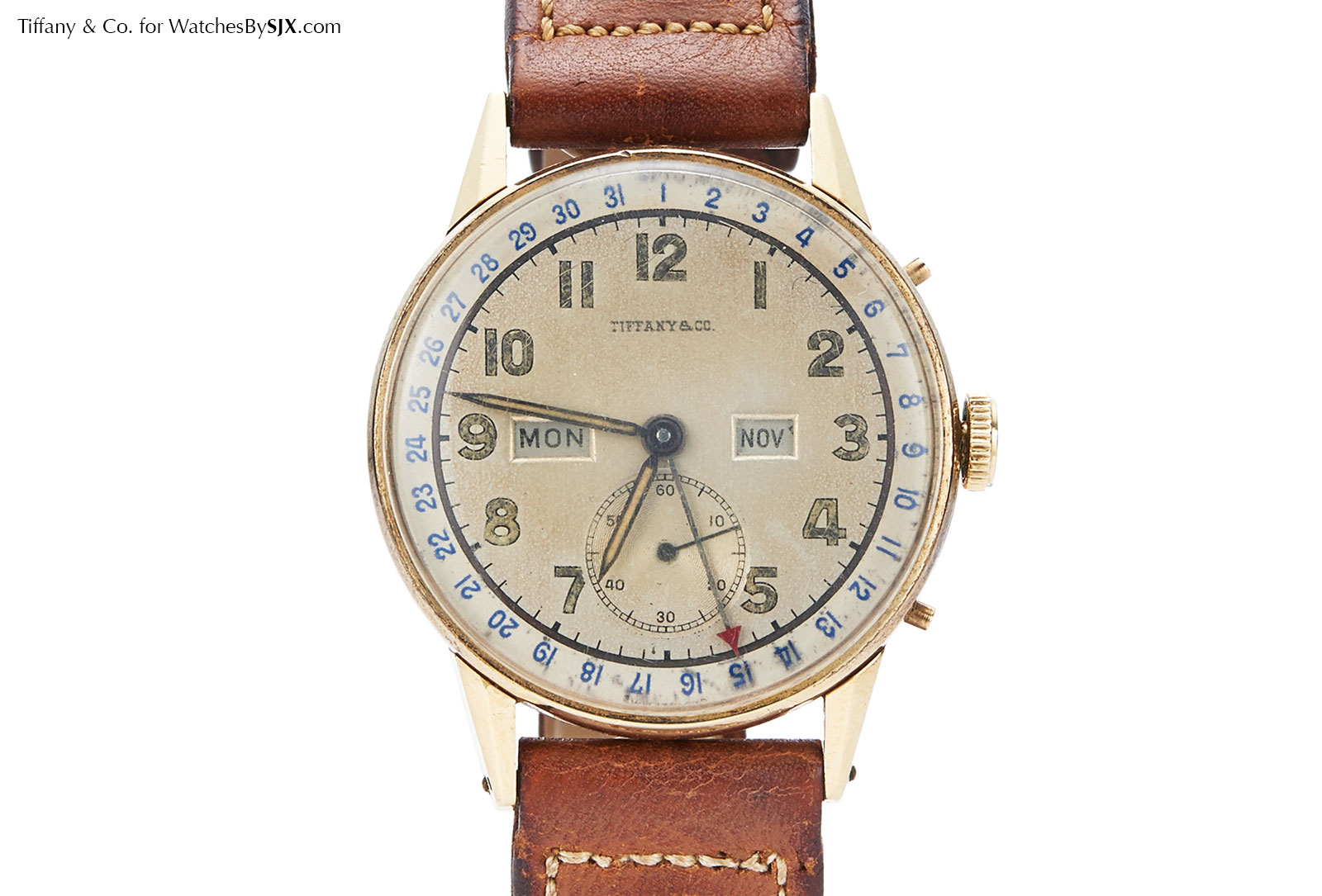 The CT60 has large Arabic numerals and pencil-shaped hands, giving it the airs of an early twentieth century wristwatch. Likely one of the most expensive components of the CT60 watches, the dials are well executed and high quality, though the date window at six is incongruous with the vintage-inspired design. Even under magnification the dials withstand scrutiny.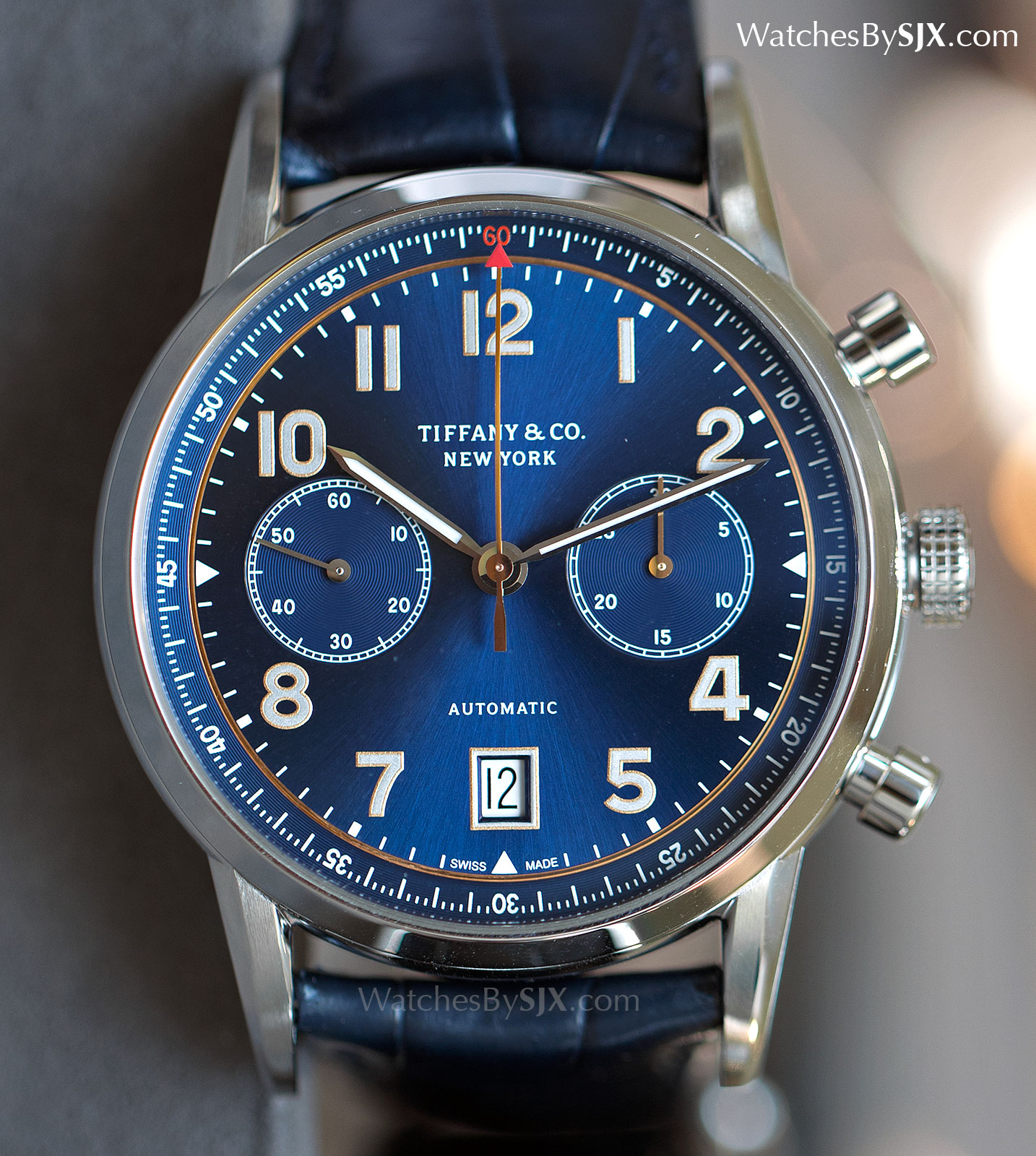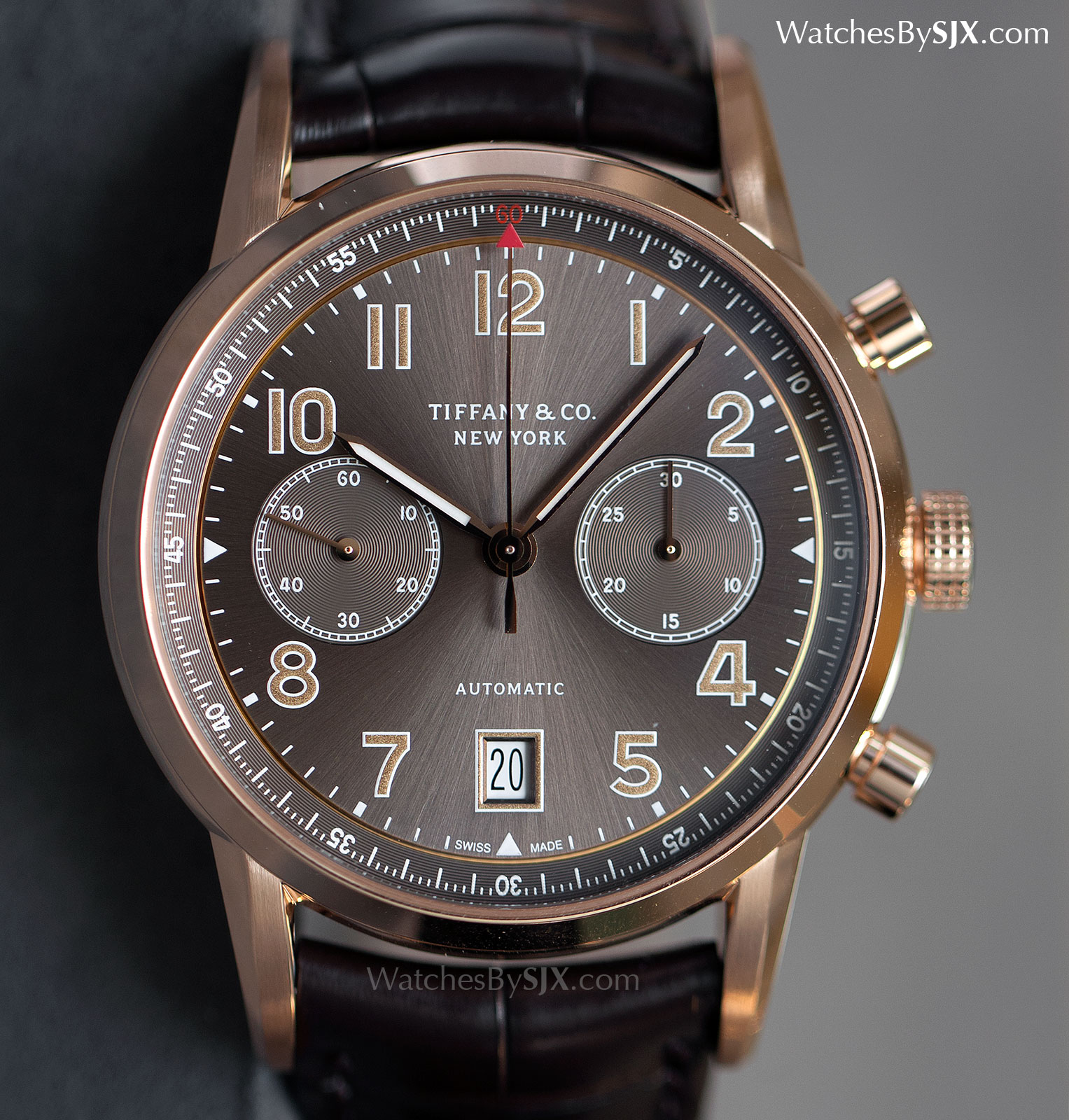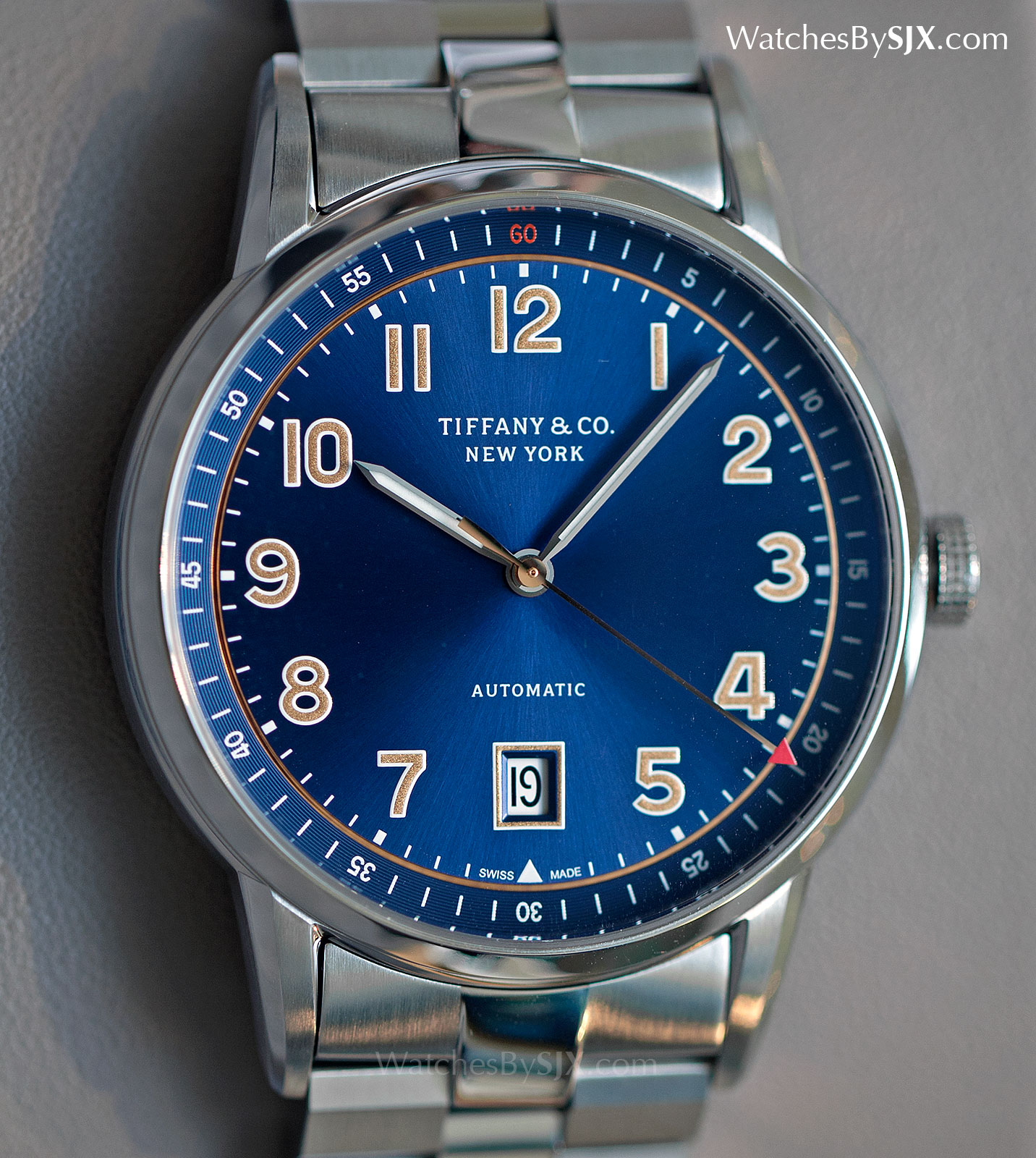 A notable detail are the numerals, which appear to be of the yellowed, faux vintage Super-Luminova that is fashionable today. Instead they are what Tiffany's terms poudré numerals. These are printed with lacquer embedded with silver or gold flakes, giving the numerals a texture and glint that is visible up close. Unappealing as it is, even the date window sits in a poudré box.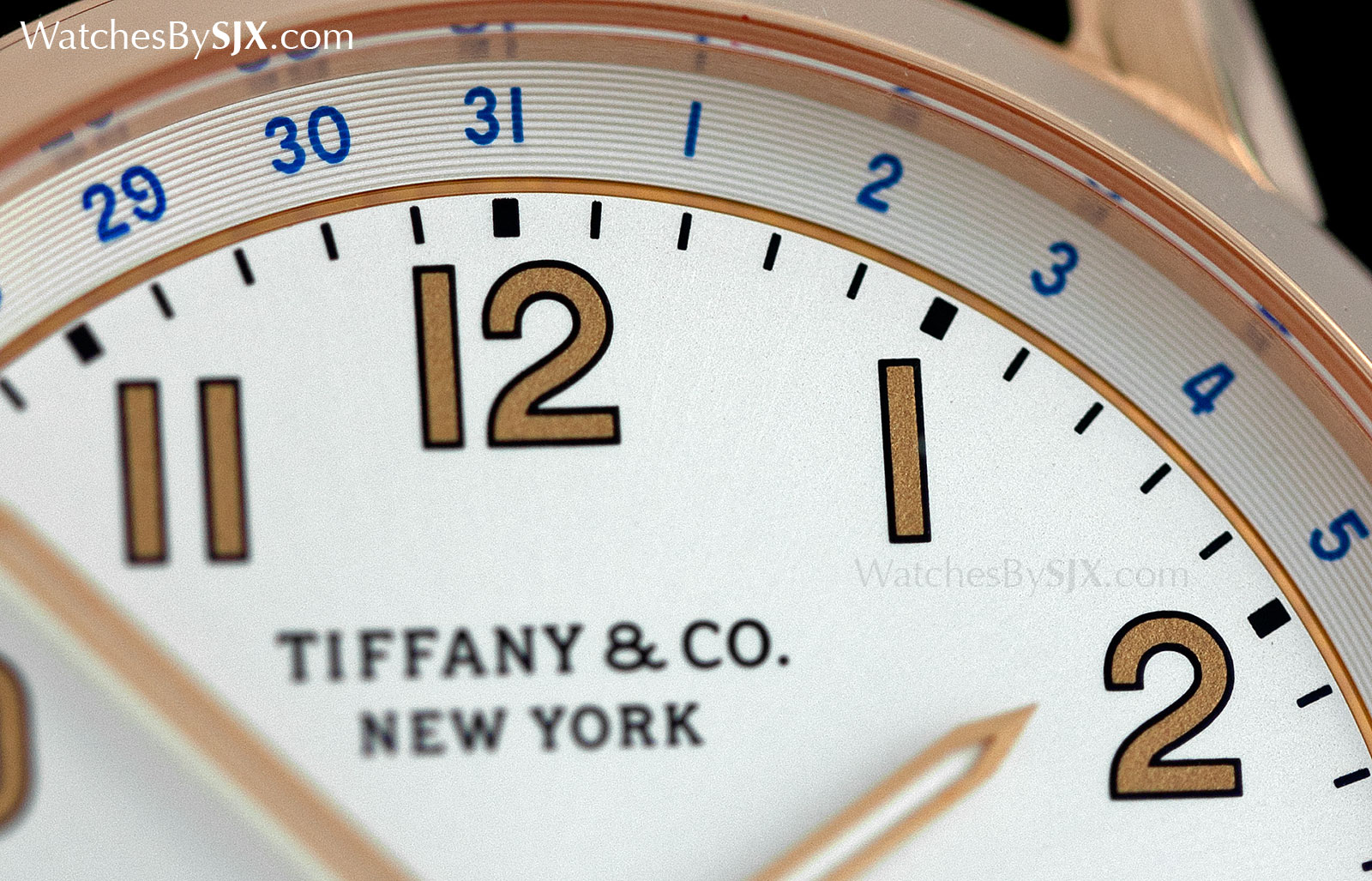 Gold powder numerals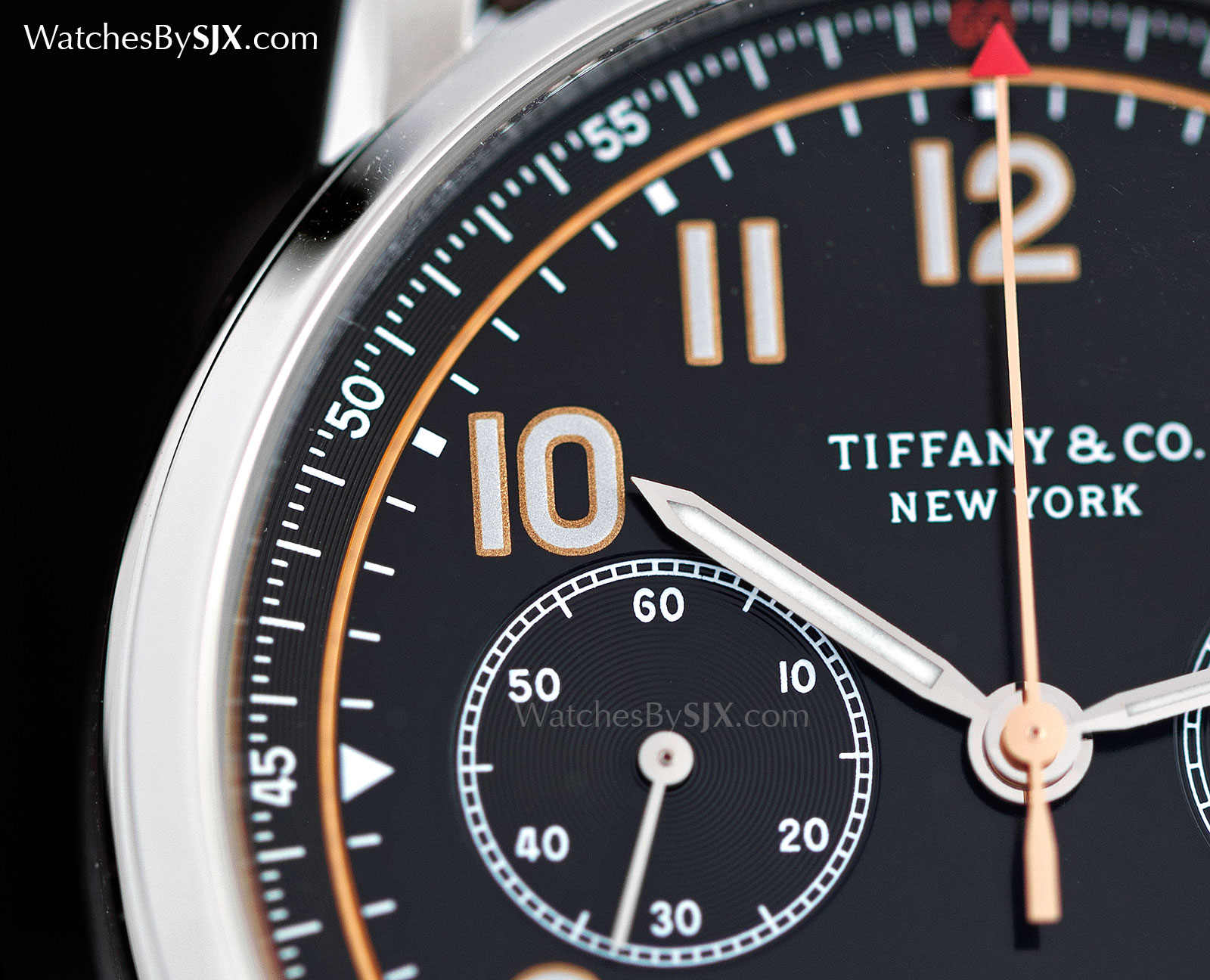 Silver powder numerals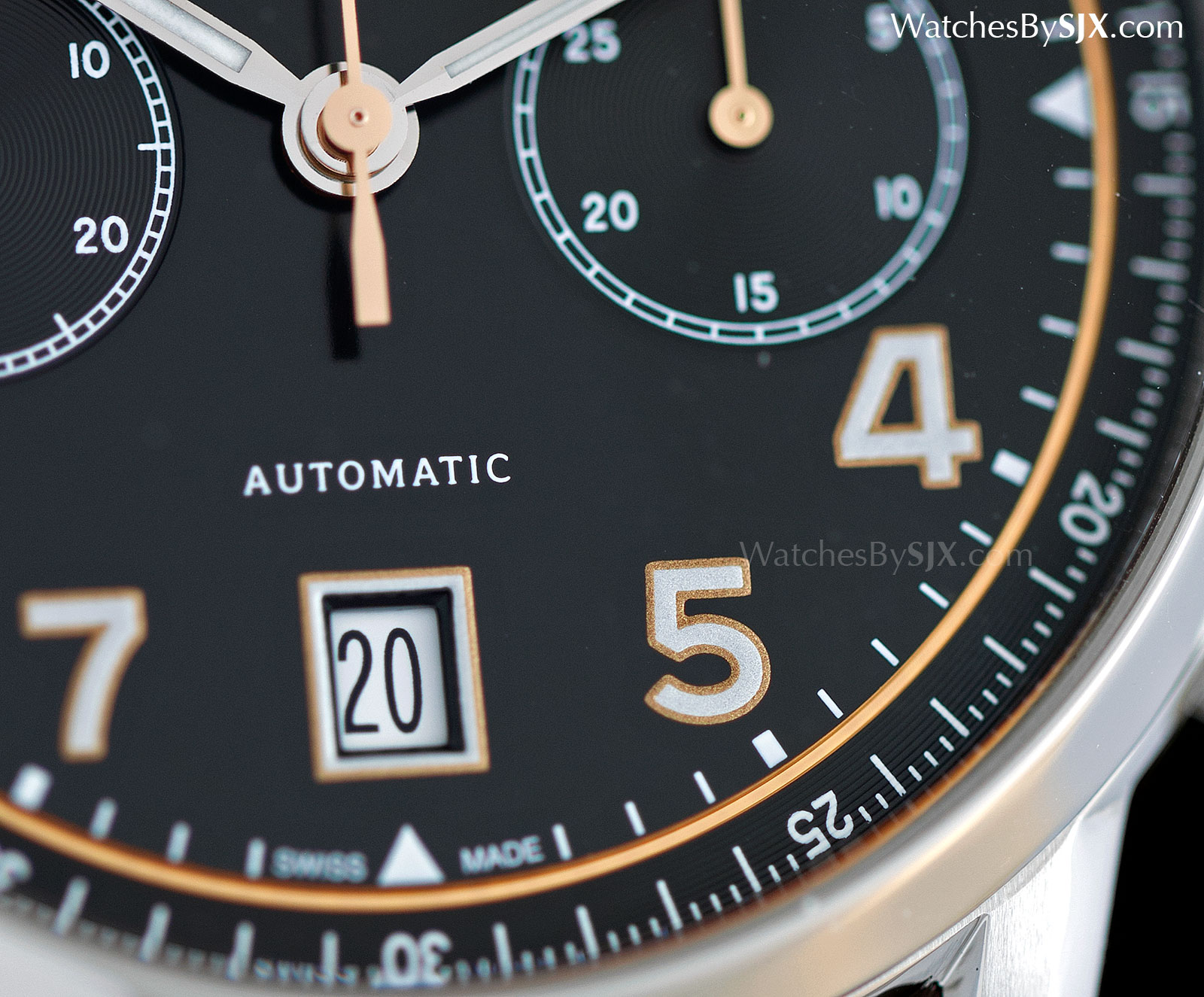 Several dial colours are available, including attractive metallic shades like blue, grey and brown. The radial brushed finish is most evident on the lighter dial colours like blue and brown.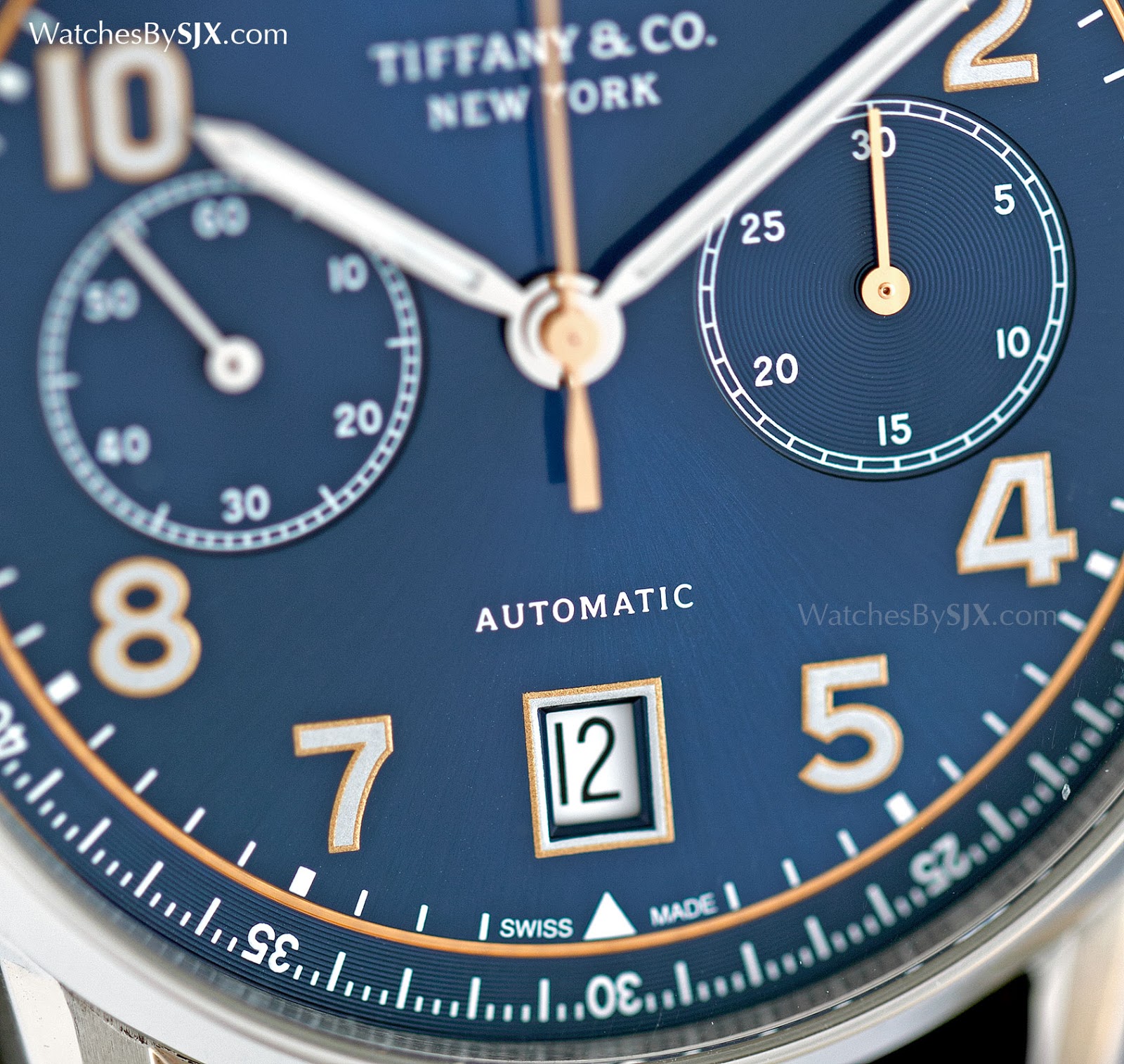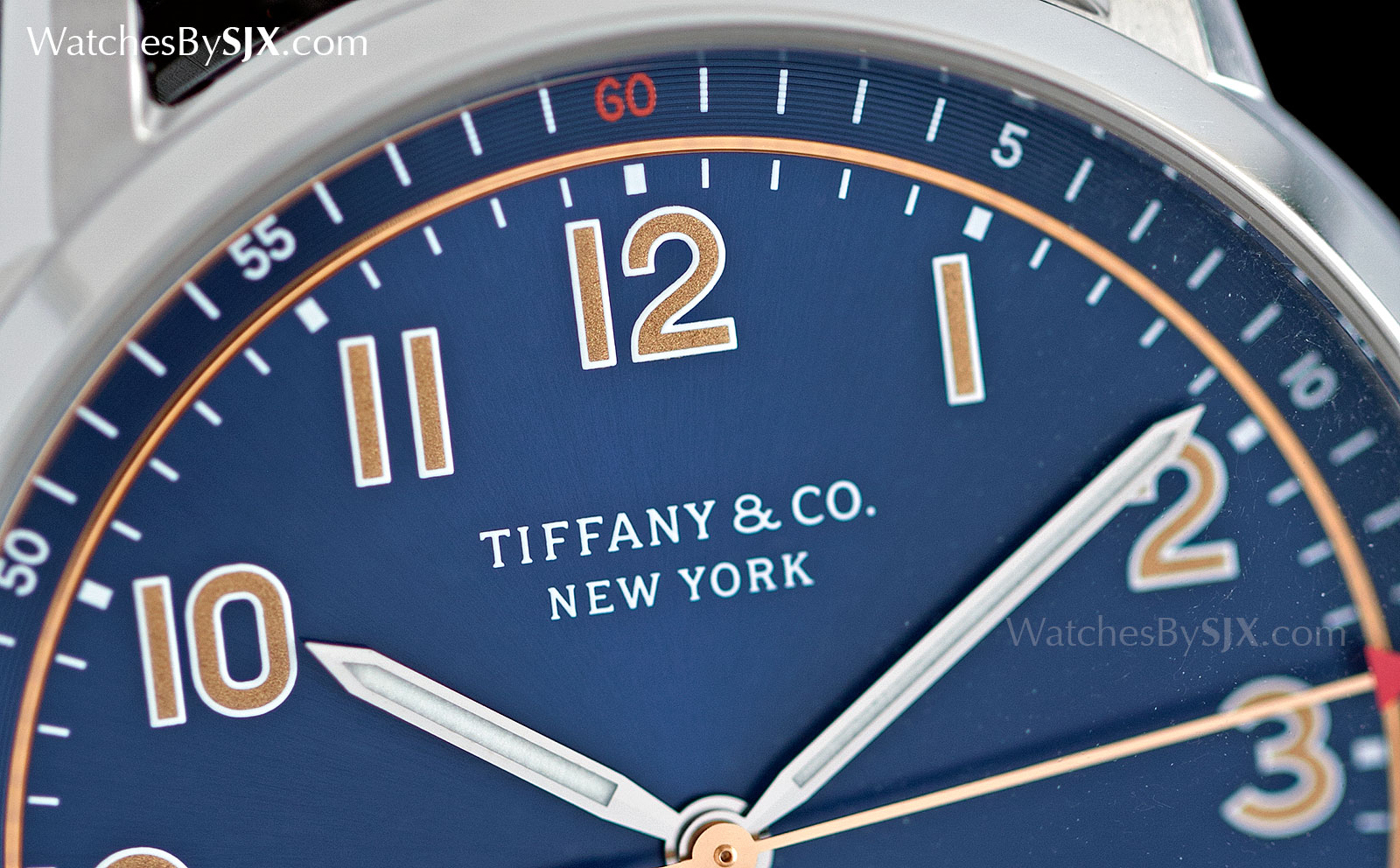 The base model is the 3-Hand automatic, offered in a 34 mm case as a time-only watch, or 40 mm with time and date.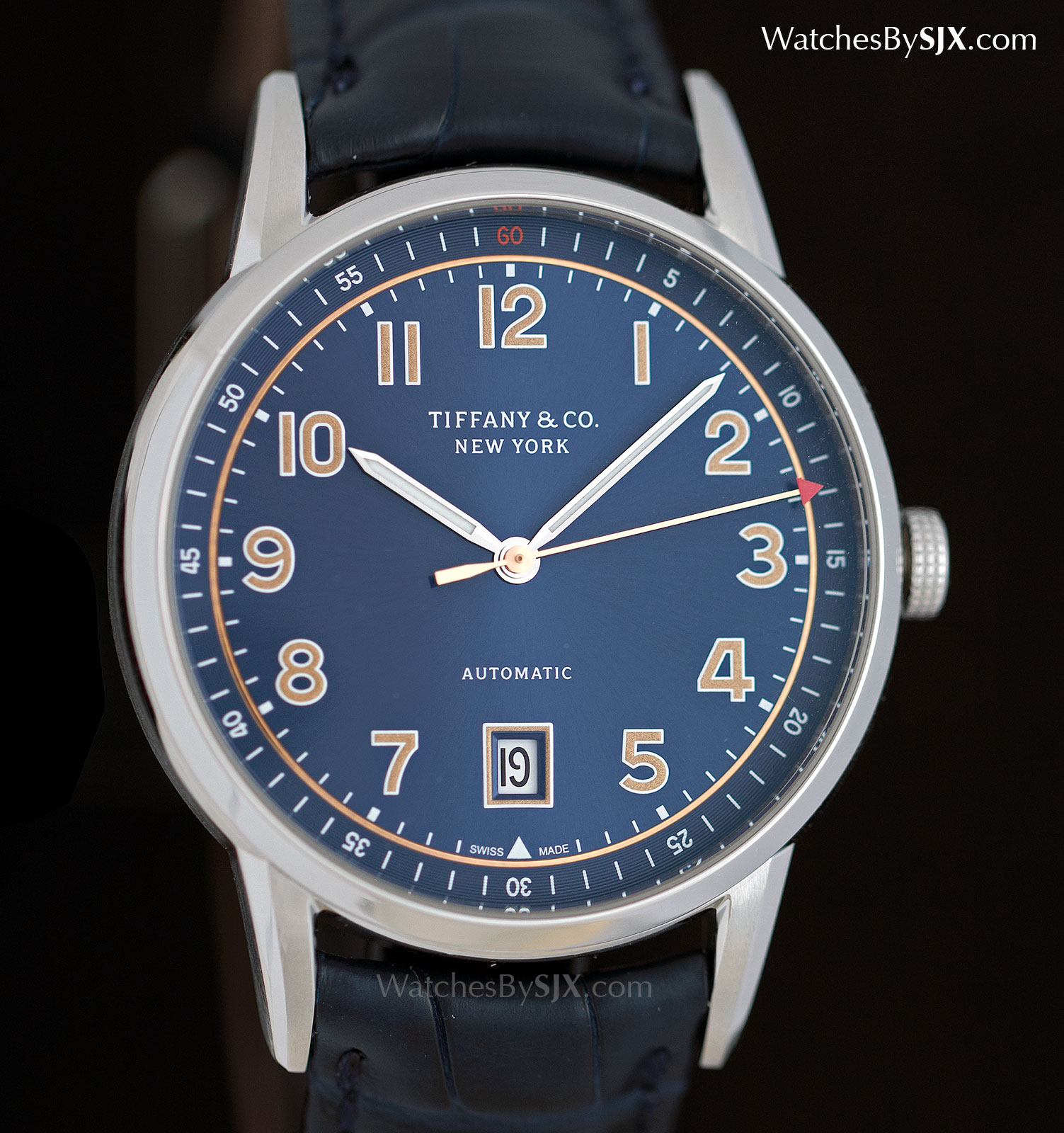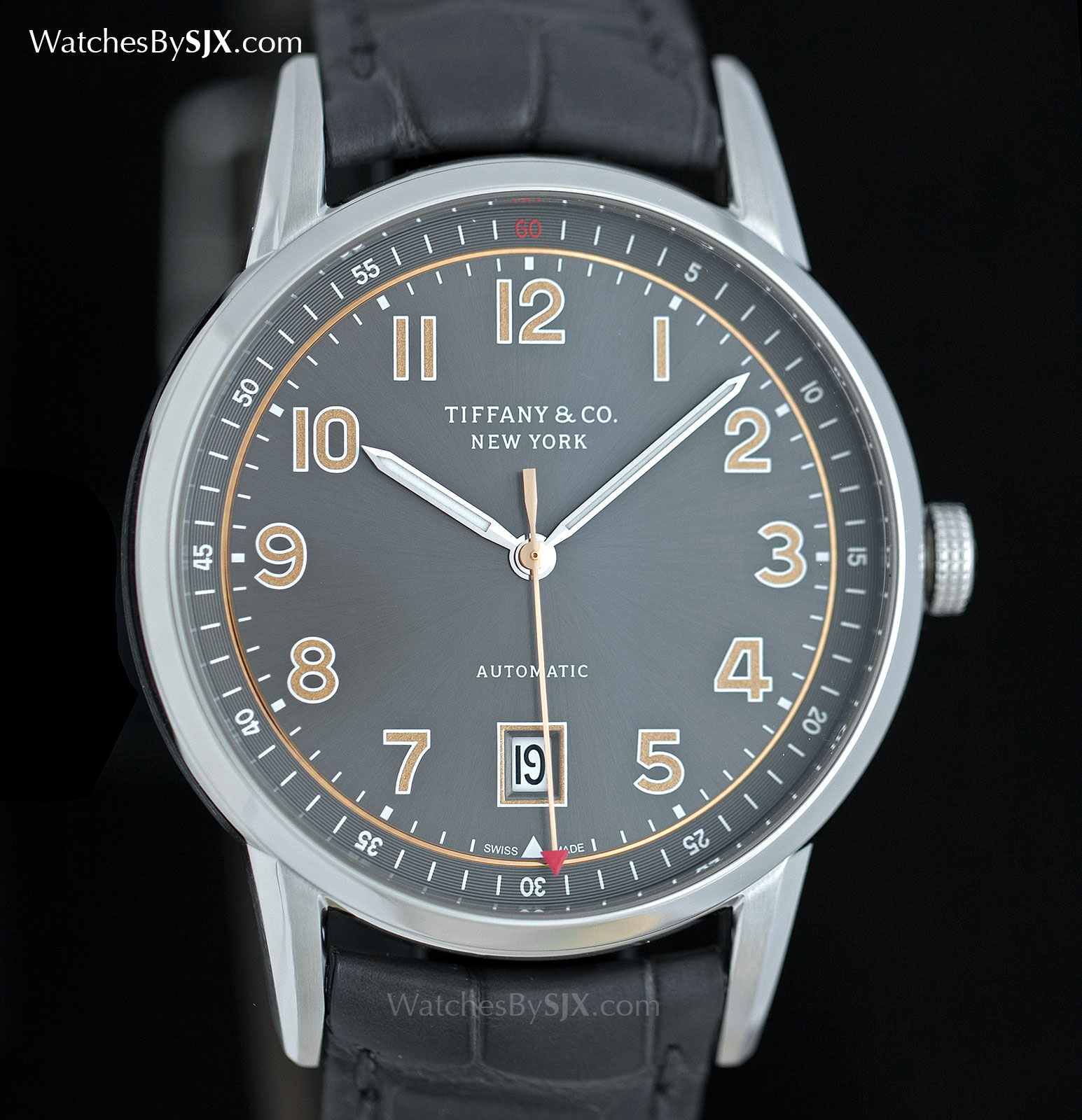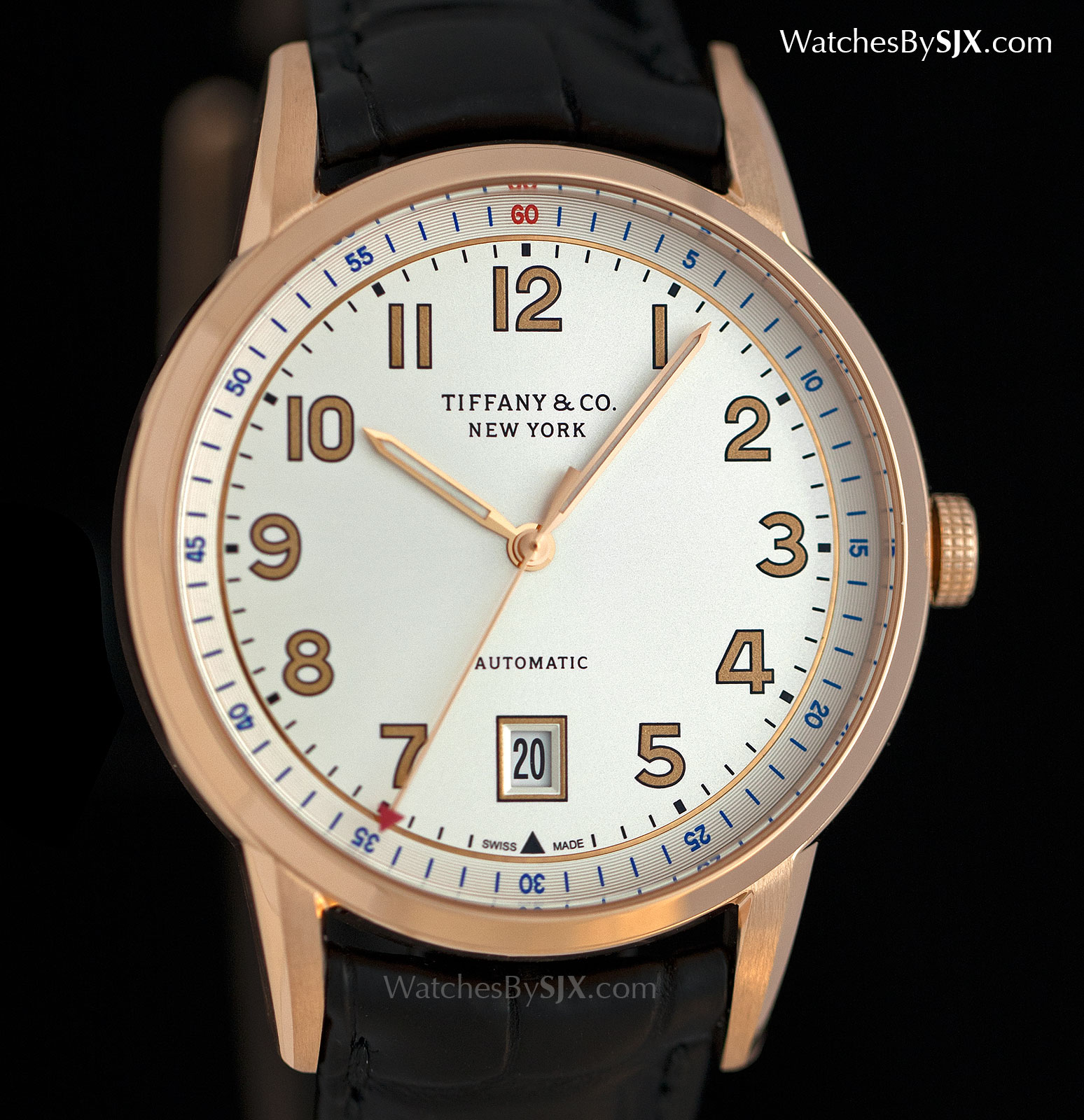 The chronograph has a balanced, symmetrical dial design, with sub-dials that are relatively small, a feature that helps maintain the retro design.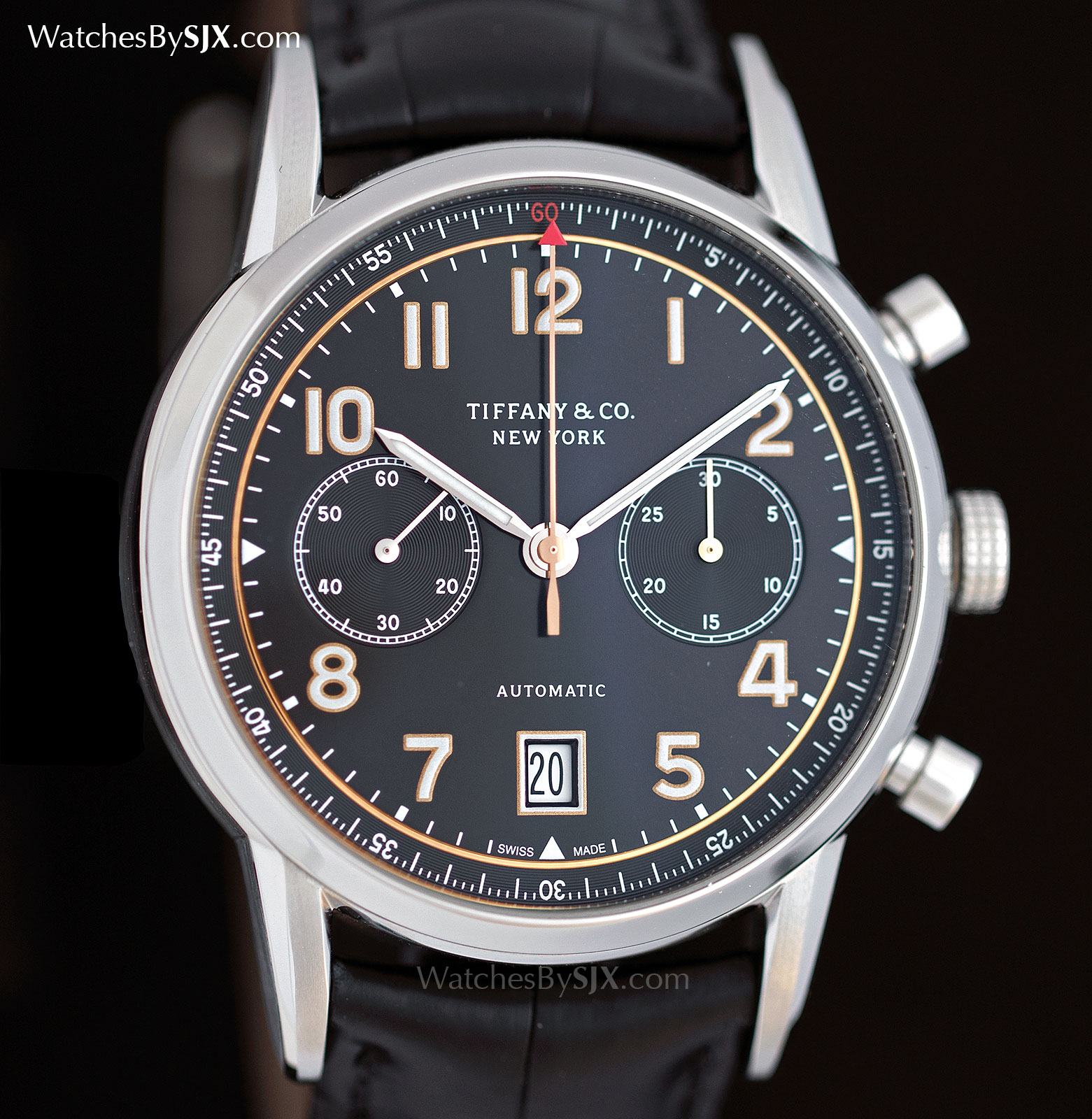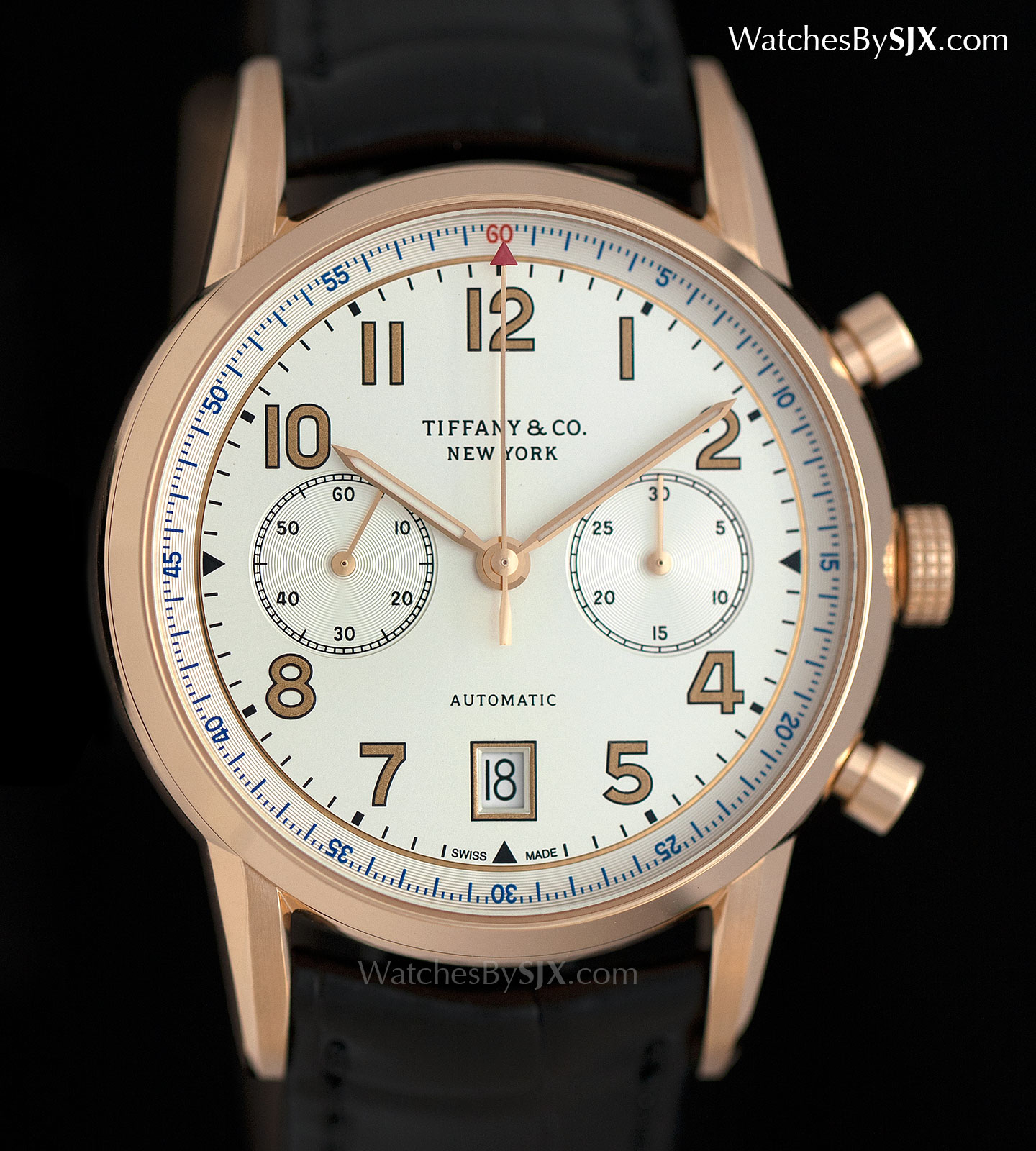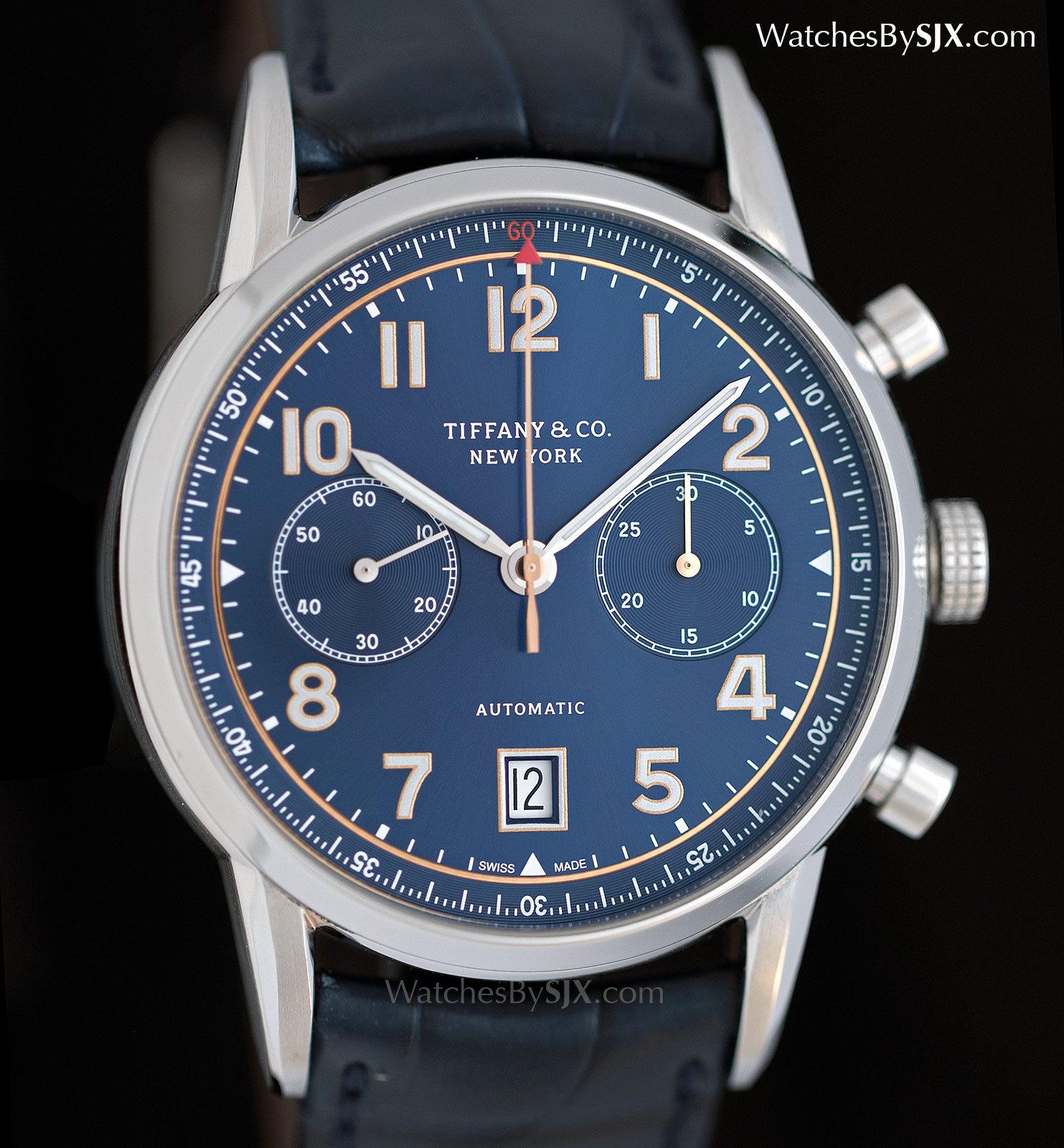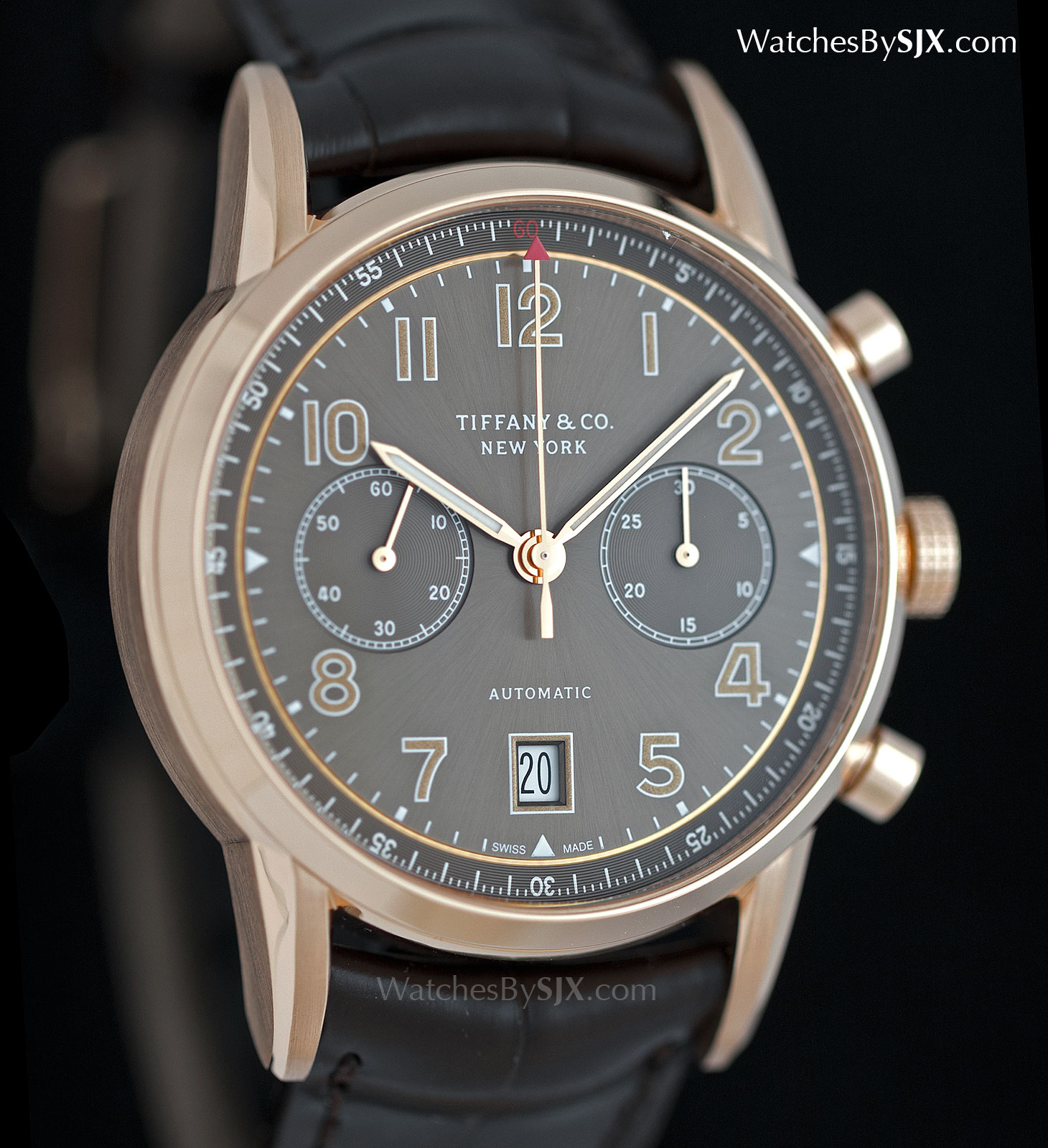 And the most expensive model in the line-up is the CT60 Calendar, a limited edition of 60 watches that approximates the look of FDR's wristwatch. This has a Dubois-Depraz calendar module with pointers for the day and date.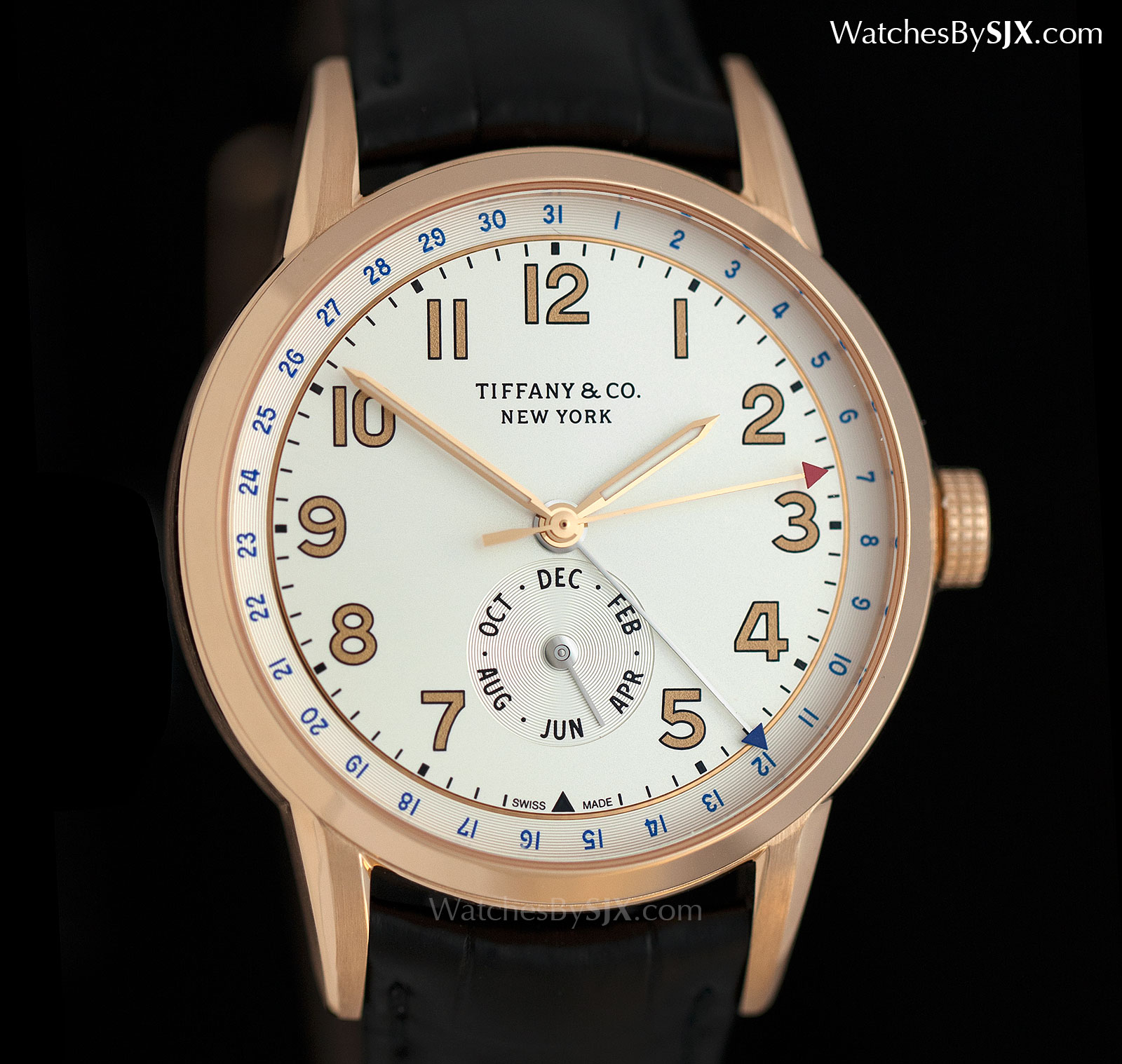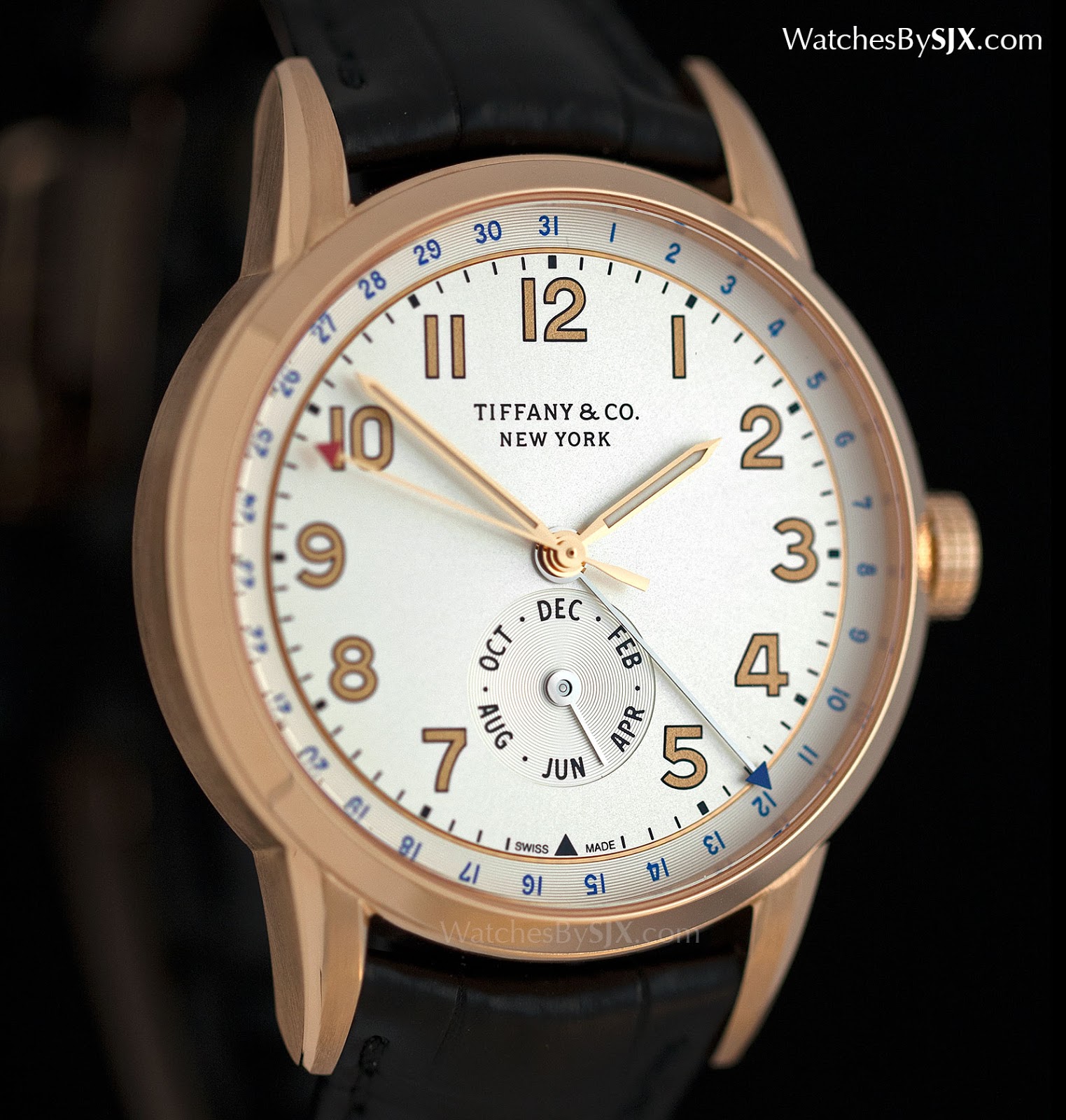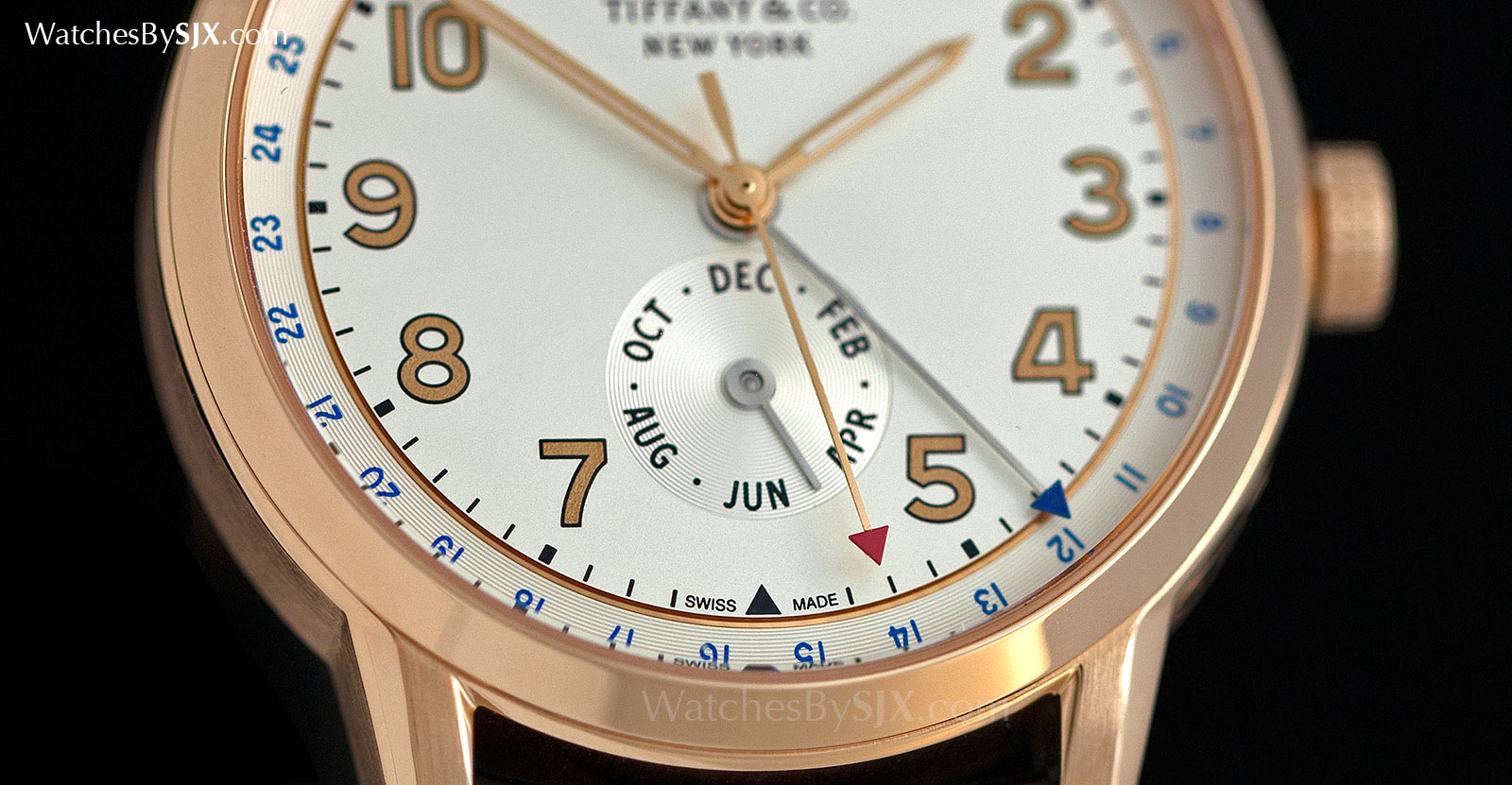 All the watches are powered by Sellita movements, attractively decorated in a manner that's typical of watches at this price point. Sellita is a major Swiss movement manufacturer that makes clones of movements from ETA (since the patents are long expired), the dominant movement supplier owned by Swatch Group. ETA has vowed to reduce supplies to companies outside the group, and Tiffany's remains embroiled in its dispute with Swatch, so the choice of Sellita is no surprise.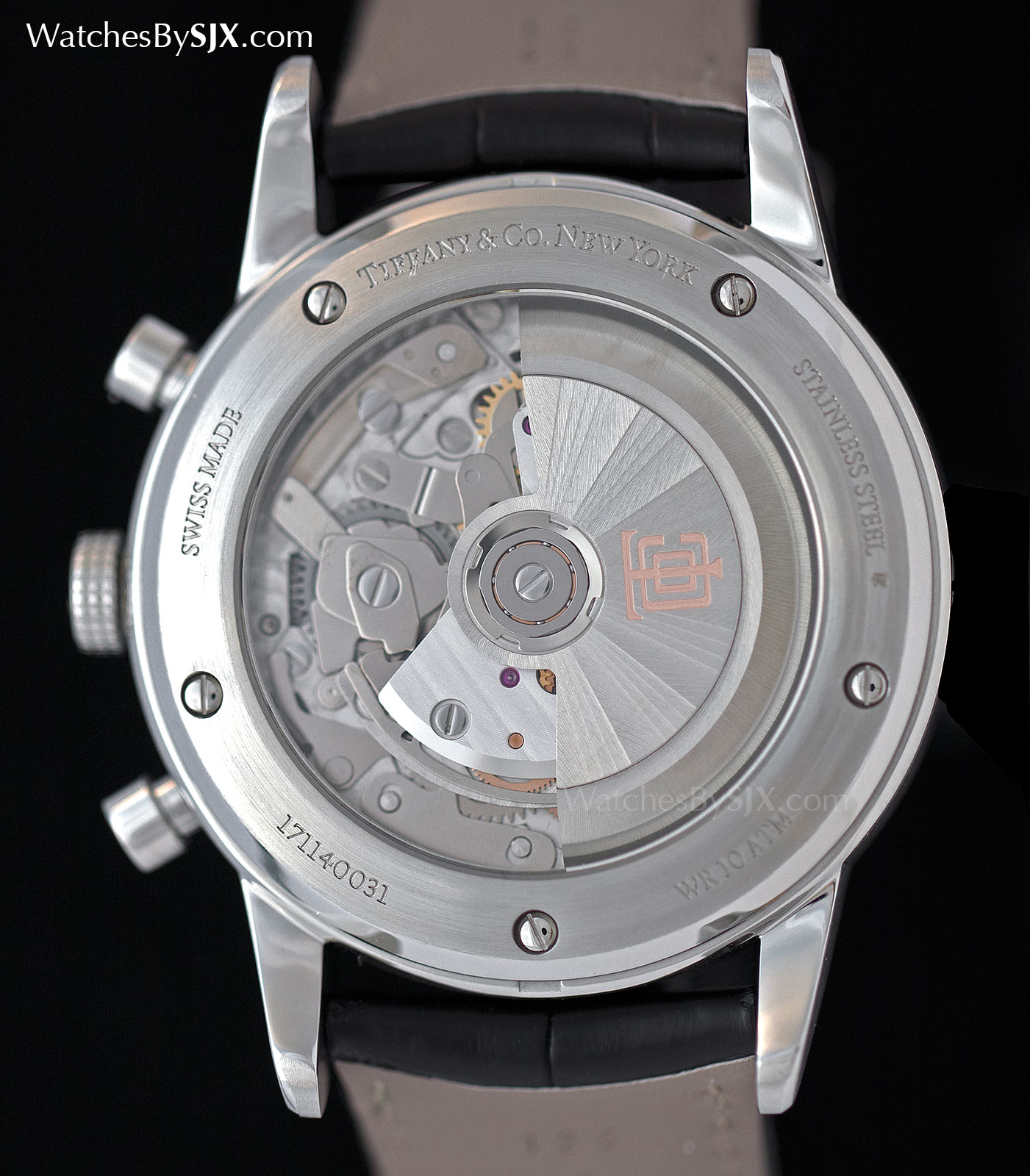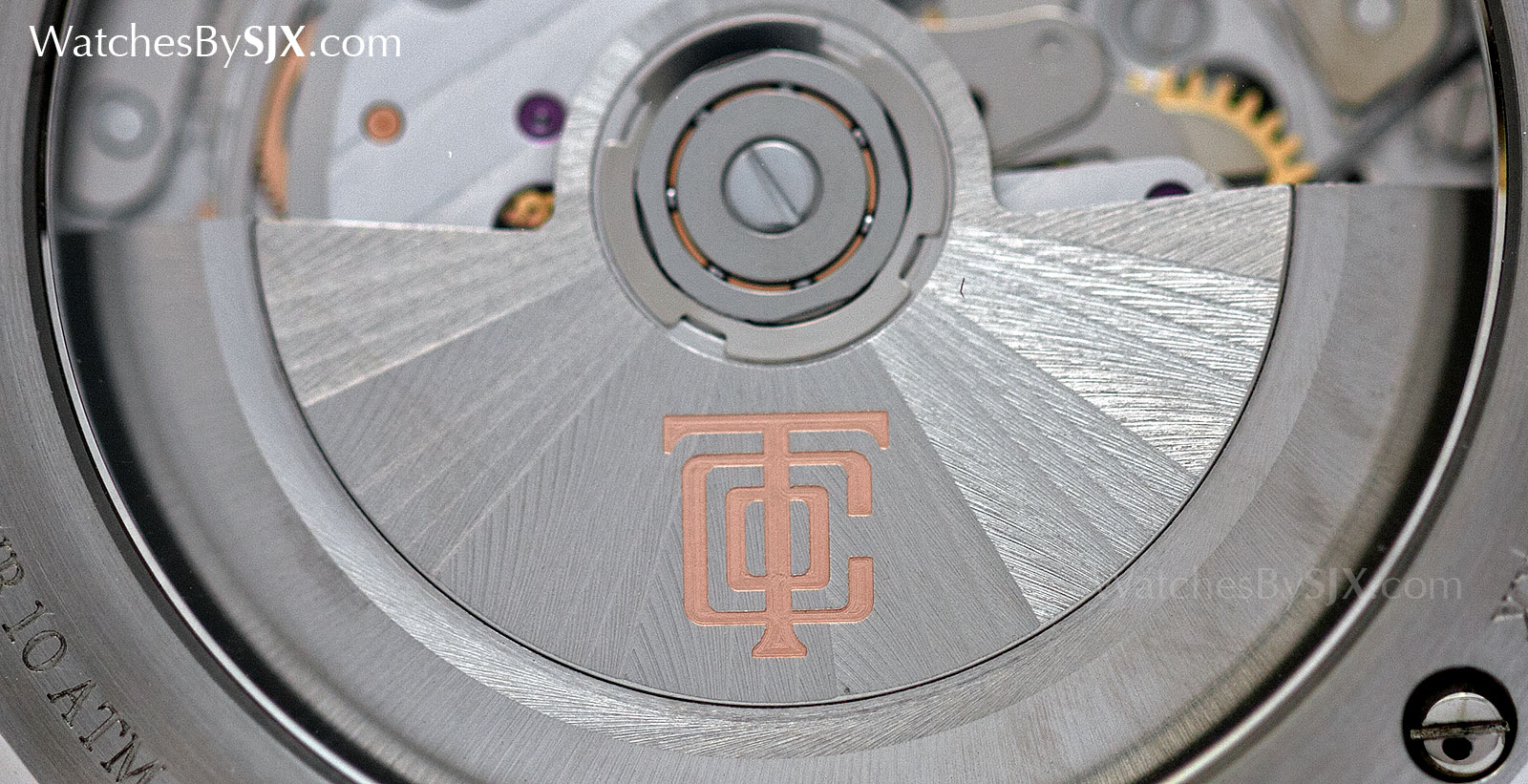 The CT60 is available in steel or rose gold, with the option of a bracelet for the steel models.  Hefty with facetted links, the bracelet does not sit well with the vintage flavour of the watch design.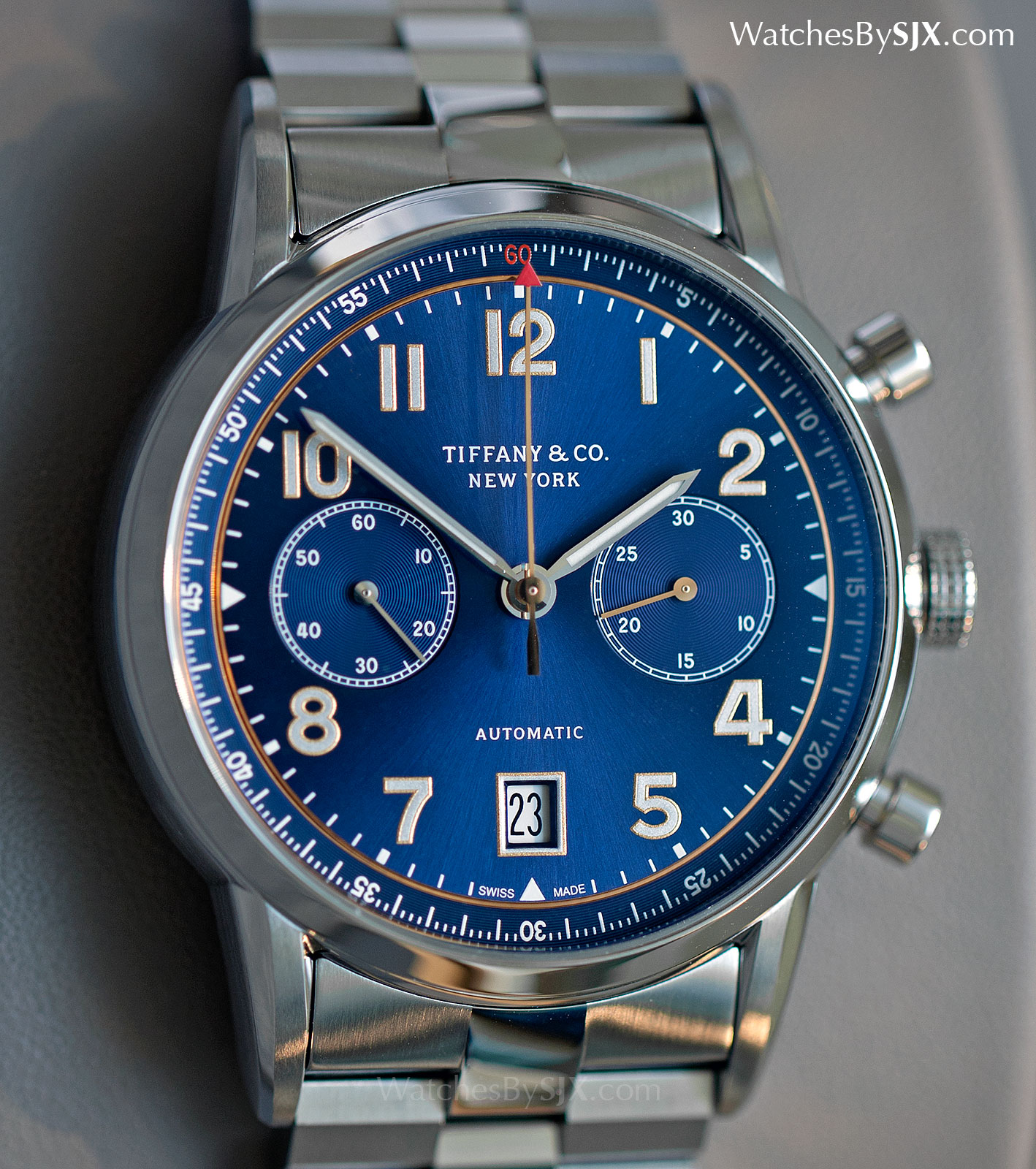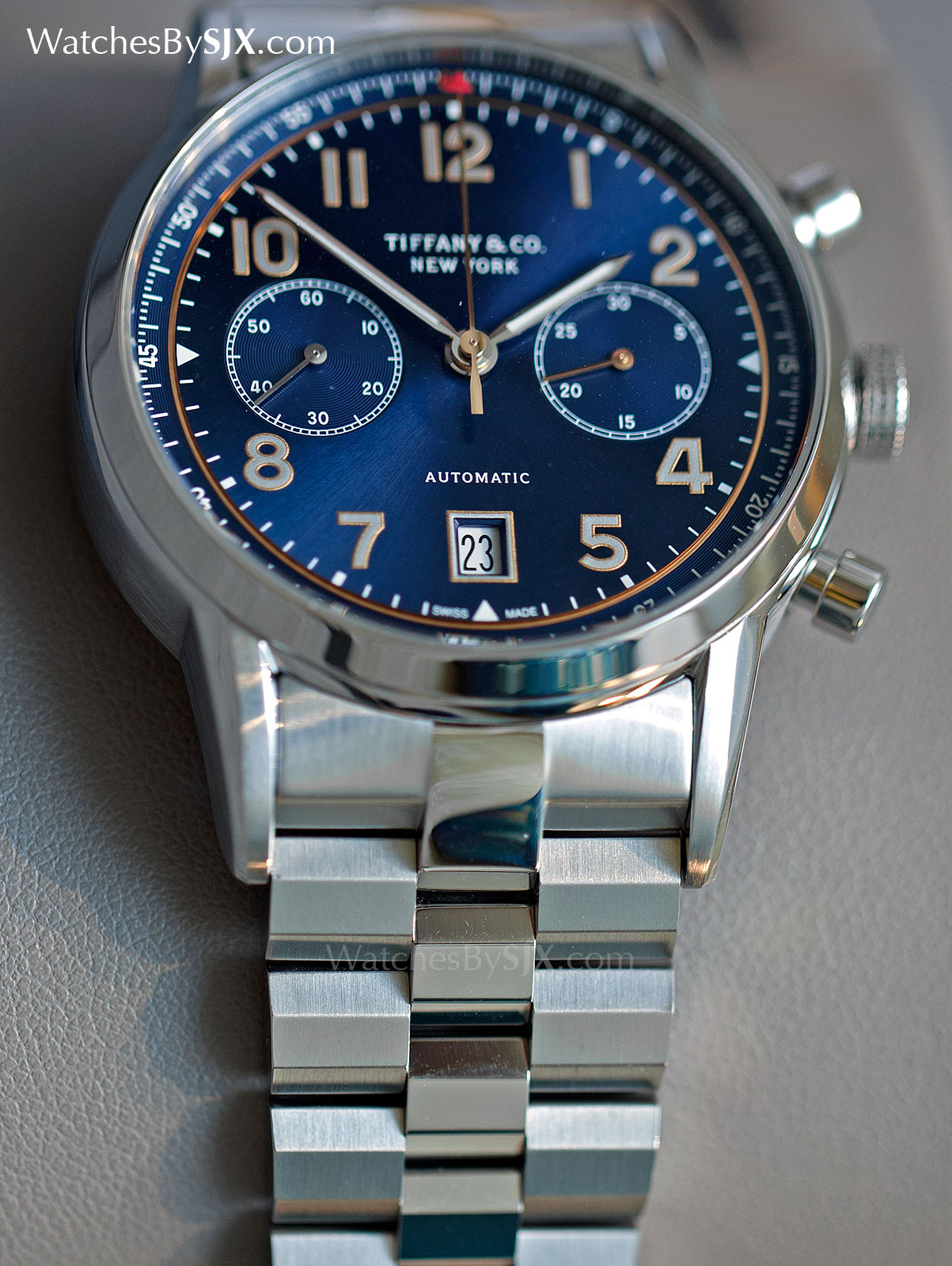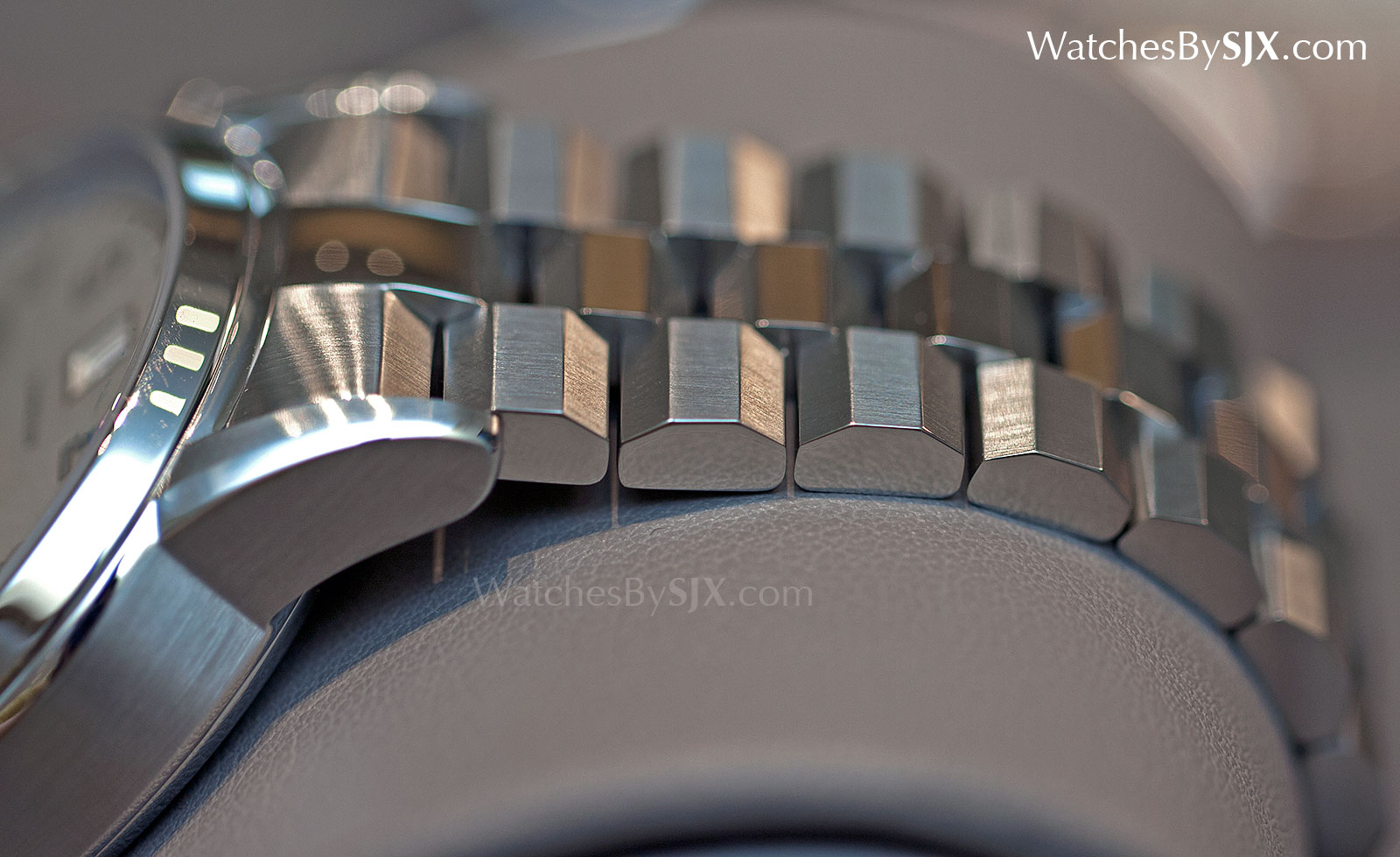 All the components of the CT60 watches are made by external specialists, but that is set to change in time as Tiffany's fills up its expansive factory in Chiasso. Nicola Andreatta, the head of its Swiss operations, has hinted that Tiffany & Co. has plans to acquire companies along the watchmaking supply chain, possibly including movement manufacturers. The CT60 could just be a hint of great things to come.
Prices for the CT60 are as follows, Singapore dollars prices include 7% tax:
CT60 3-hand automatic, 34 mm
Steel – US$4250
Rose gold – US$12,000
CT60 3-hand automatic with date, 40 mm
Steel – S$4750 or S$6950
Rose gold – US$12,000  or S$17,500
CT60 Chronograph, 42 mm
Steel on strap – US$6750 or S$9850
Steel on bracelet – US$7250 or S$10,600
Rose gold – US$15,000 or S$21,900
CT60 Calendar, 40 mm, limited to 60 pieces
Rose gold – US$19,000 or S$28,000
The CT60 will be available only at Tiffany & Co. stores starting mid April. Like the other giant in luxury goods, Louis Vuitton, Tiffany & Co. only sells via its own boutiques.
Back to top.
---
You may also enjoy these.

Modelled on early twentieth century wristwatches with a ninety degree twist, the East West is a retro-style driver's watch designed to be read horizontally. Vintage-inspired without being derivative, the East West is just crying out to be made mechanical and for men.

Tiffany & Co. introduces its first ever annual calendar wristwatch, in 60-piece limited edition sold only at its stores in Asia.

For those who want it overtly Tiffany, the New York jeweller recently introduced its East West wristwatch in the signature robin egg blue.