Introducing The Tiffany & Co. East West Driver's Watch (With Original Photos & Pricing)
Modelled on early twentieth century wristwatches with a ninety degree twist, the East West is a retro-style driver's watch designed to be read horizontally. Vintage-inspired without being derivative, the East West is just crying out to be made mechanical and for men.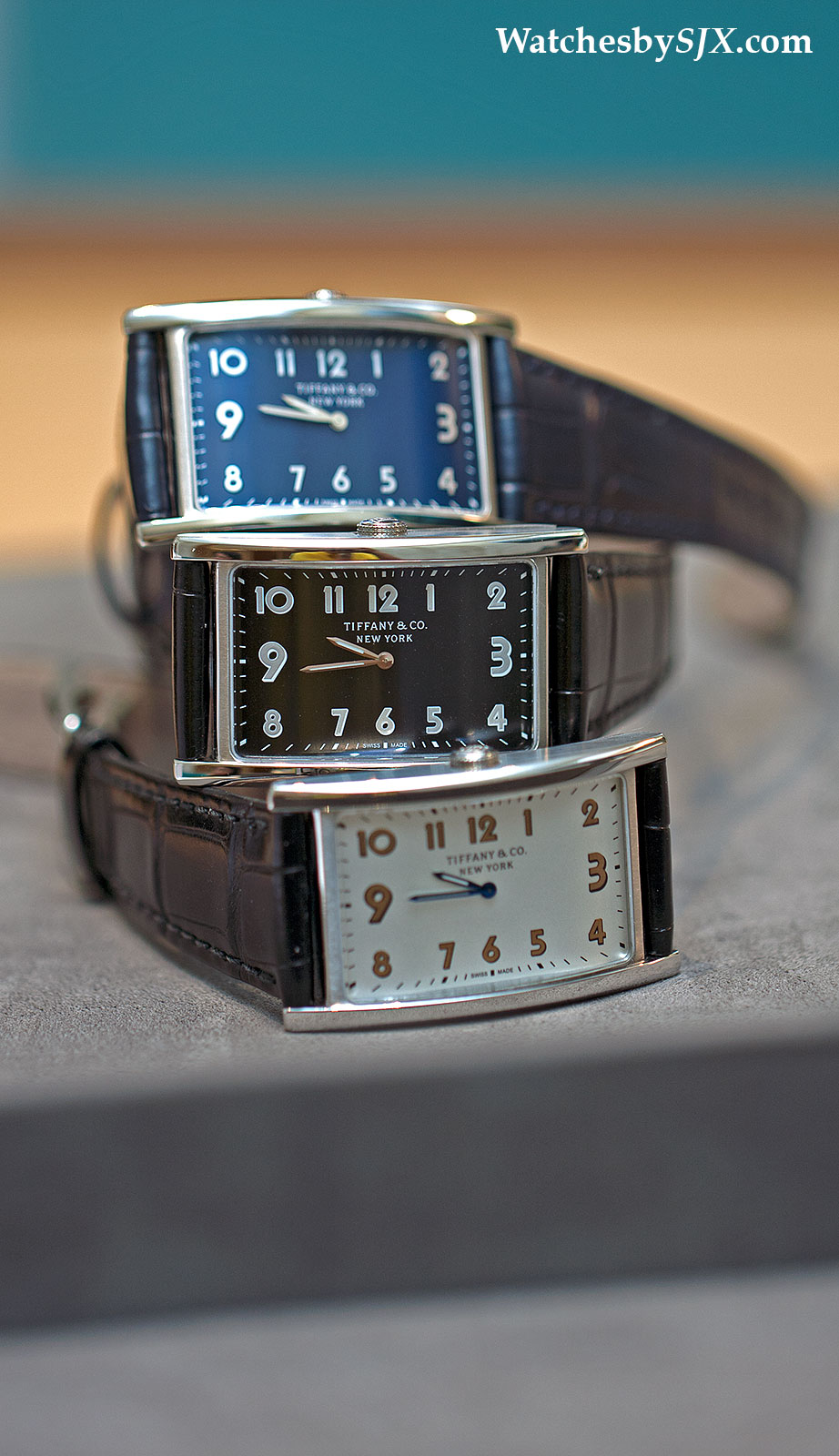 Inspired by a 1940s purse watch from its archives, the Tiffany & Co. East West is laid out horizontally in the style of a driver's watch, timepieces popular in the early days of the automobile. These had dials that were angled so that they could be read with the hands on the wheel.
Other examples of driver's watches include the Vacheron Constantin Historiques American 1921 and even the MB&F HM5, both of which are meant to be read at an angle. One explanation of the unconventional styling of the East West is the fact that is was penned by Tiffany's head of design, Francesca Amfitheatrof, who brings an outsider's eye to watch styling, being a jewellery designer. The East West fits well into the fad for vintage-reproduction watches, but escapes being conventional or bland, but it is, alas, quartz.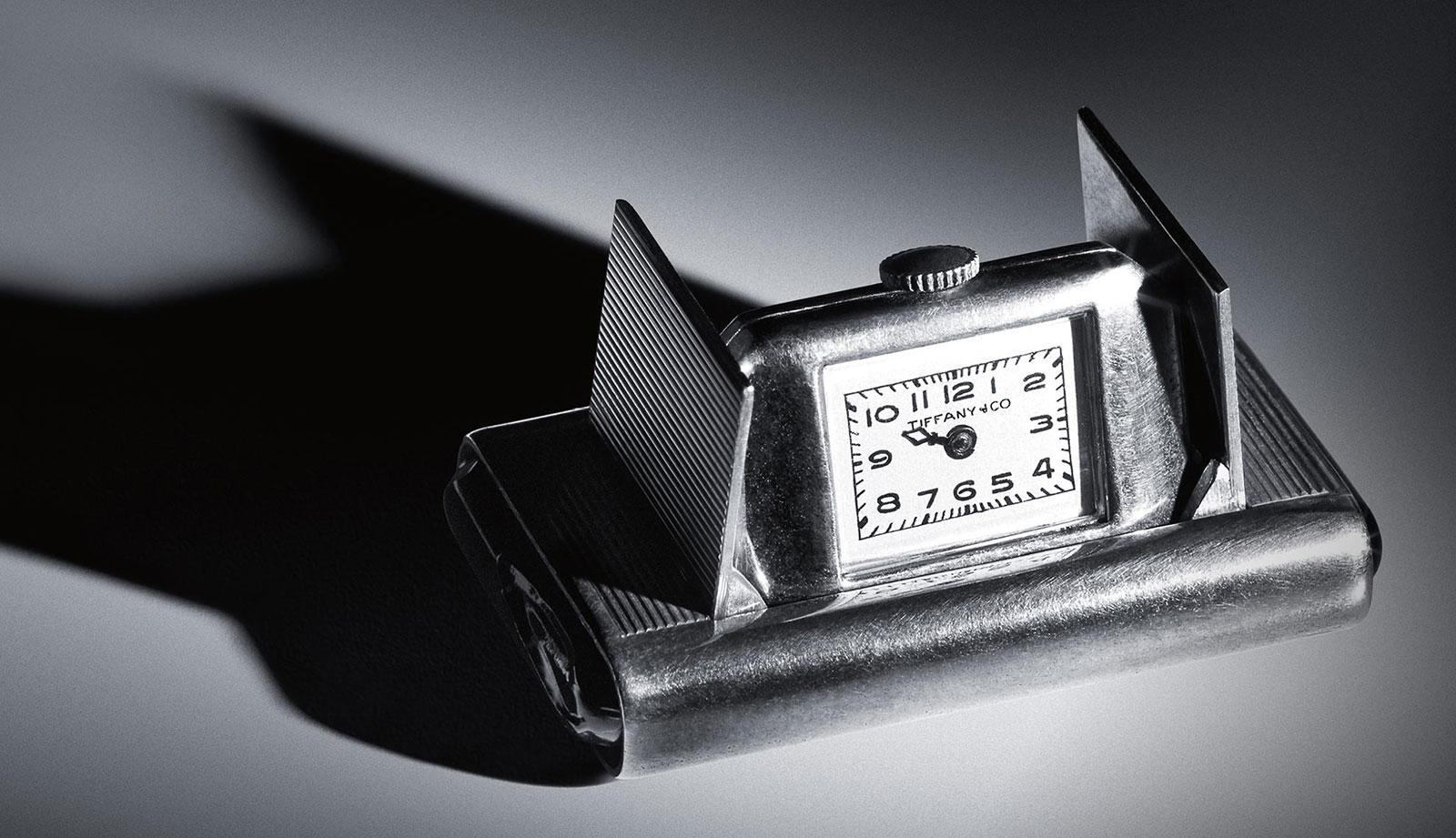 The 1904s purse watch that served as inspiration for the East West
Though not modelled on a vintage driver's watch, the East West's dial is laid out horizontally, with 12 o'clock where three o'clock typically is on a conventional wristwatch. Large Arabic numerals and pencil-shaped hands give it a properly vintage-aesthetic, along with an older version of the Tiffany & Co. logo.
Three dial versions are available, including silver with powdered numerals; the numerals are printed with a lacquer impregnated with gold powder. At a distance the powdered numerals resemble the faux-vintage Super-Luminova that is popular today, but up close the fine texture of the gold powder is revealed.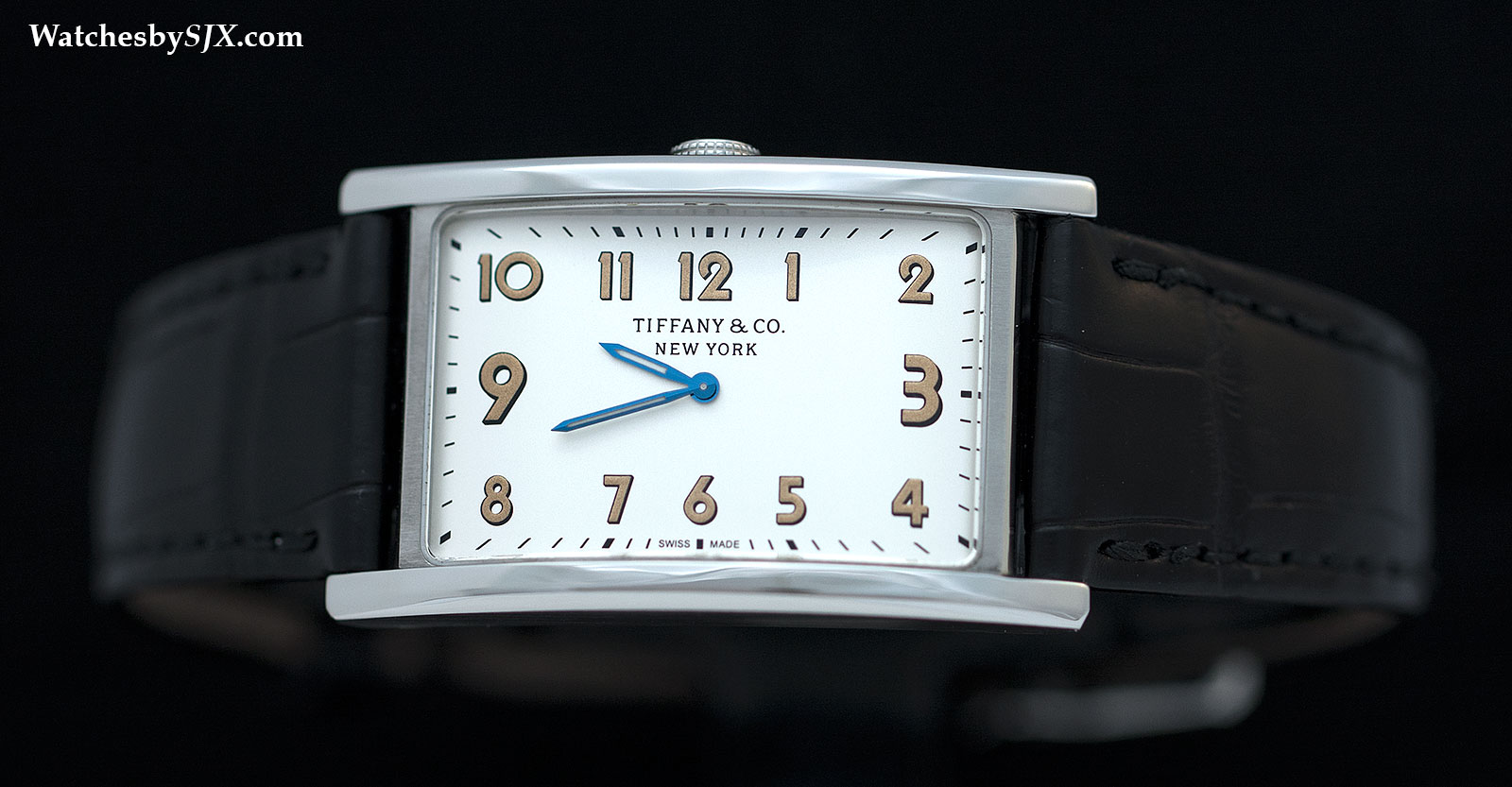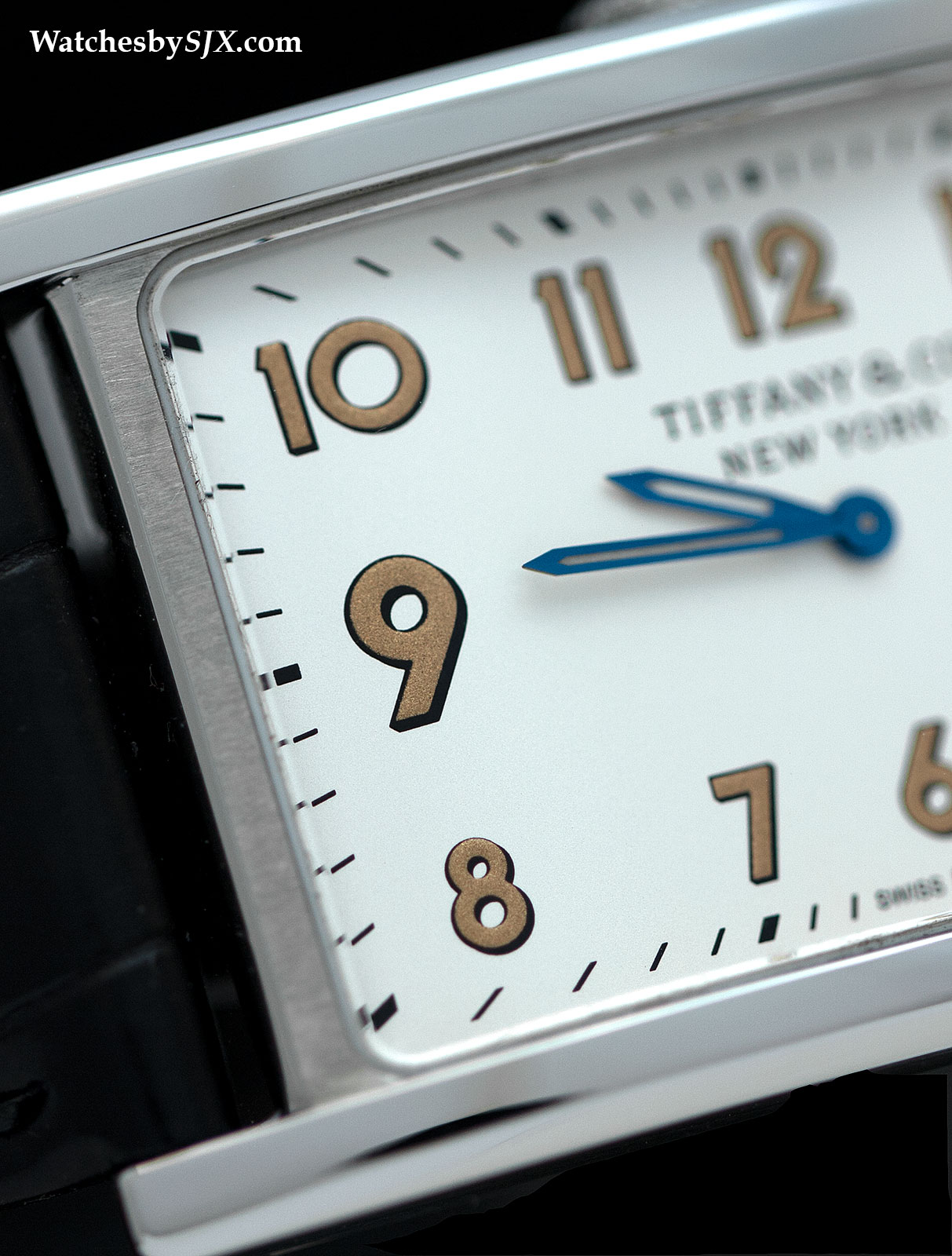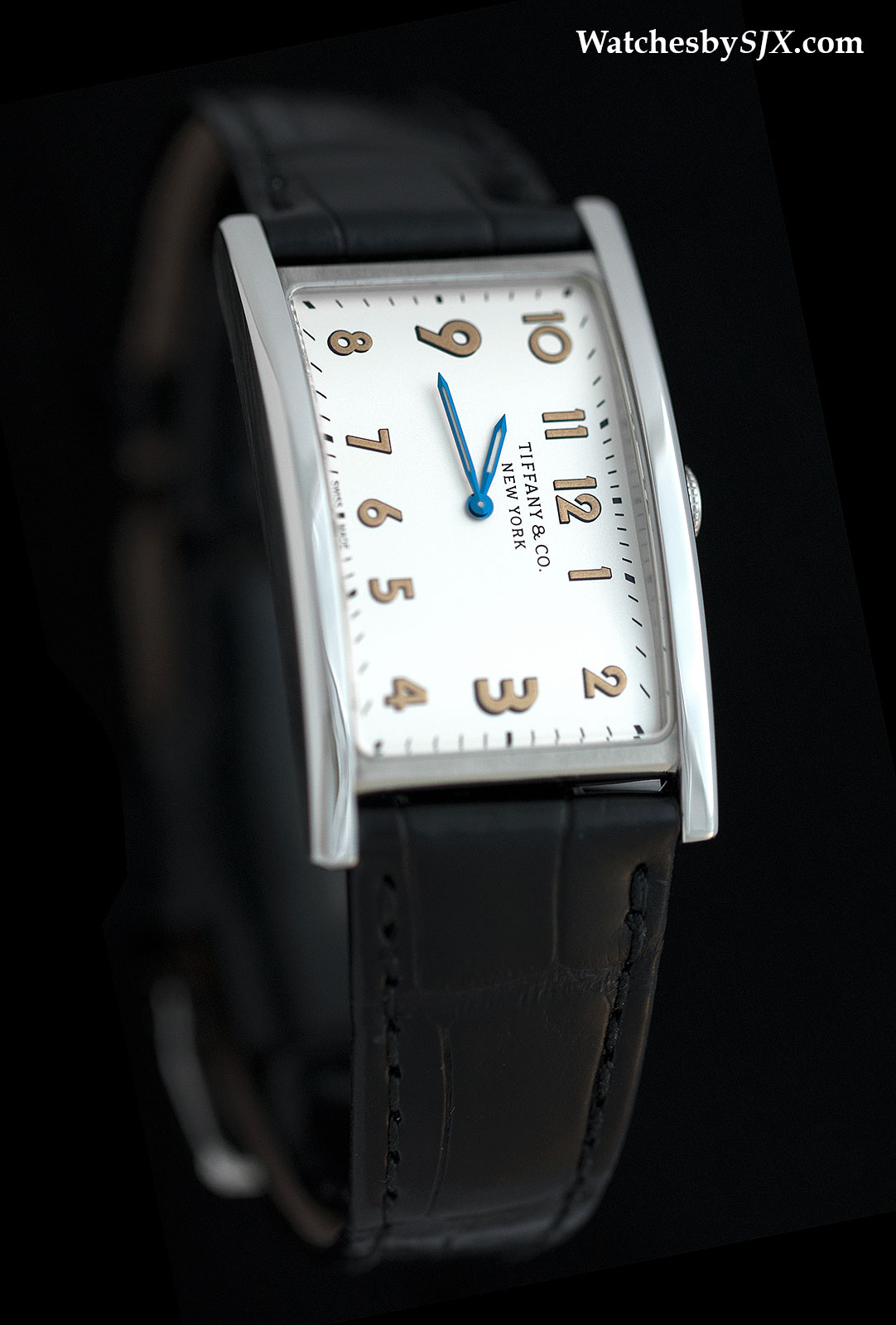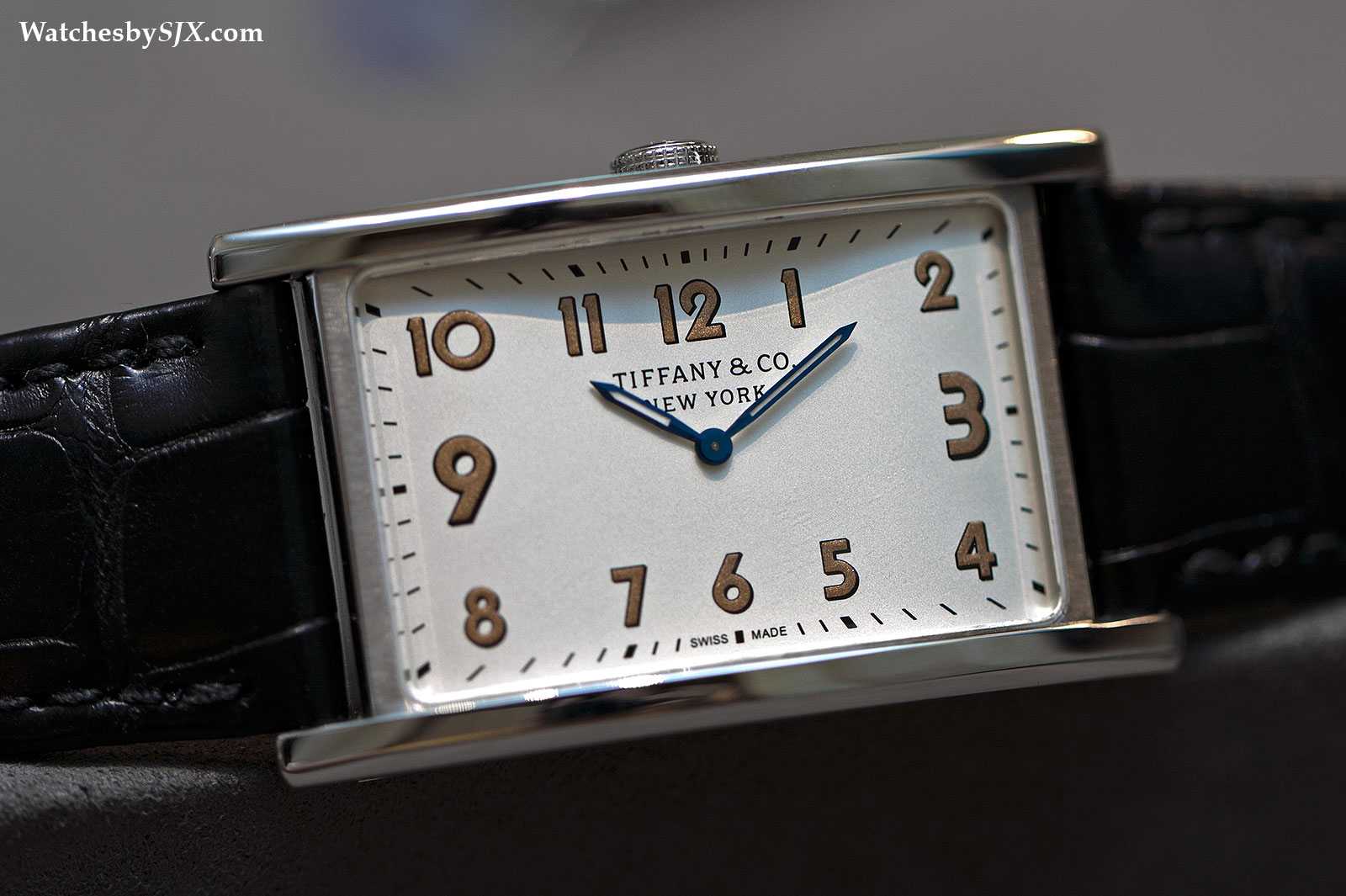 Modestly sized at just 25 mm in diameter and 42 mm long, the East West was conceived for ladies and is equipped with a quartz movement. But it would made a vastly attractive men's watch if made larger and mechanical, and even better, in sterling silver. The case is slim and slightly curved, with a brushed finish on the flanks as well as in-between the lugs. The crystal is similarly curved, tracing the shape of the case.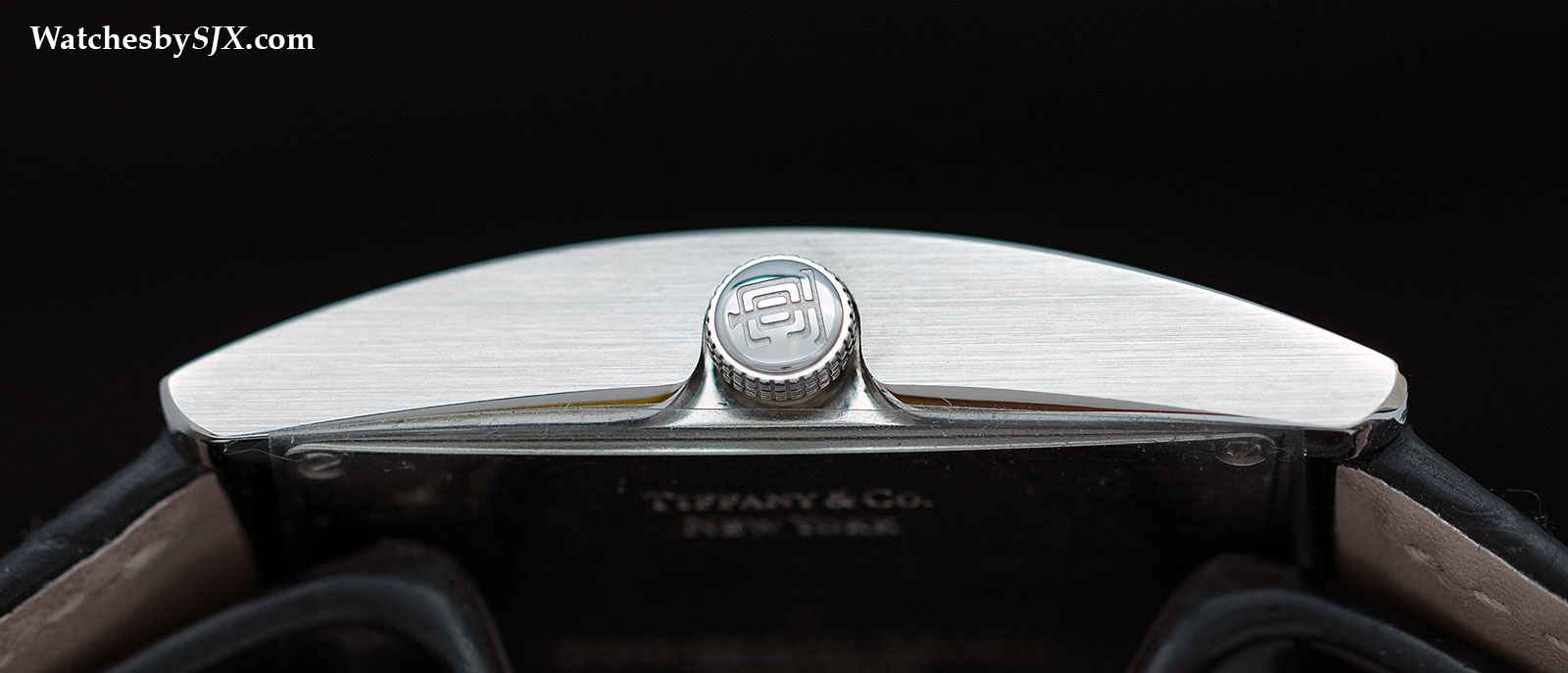 The East West is also available with a metallic blue or black dial.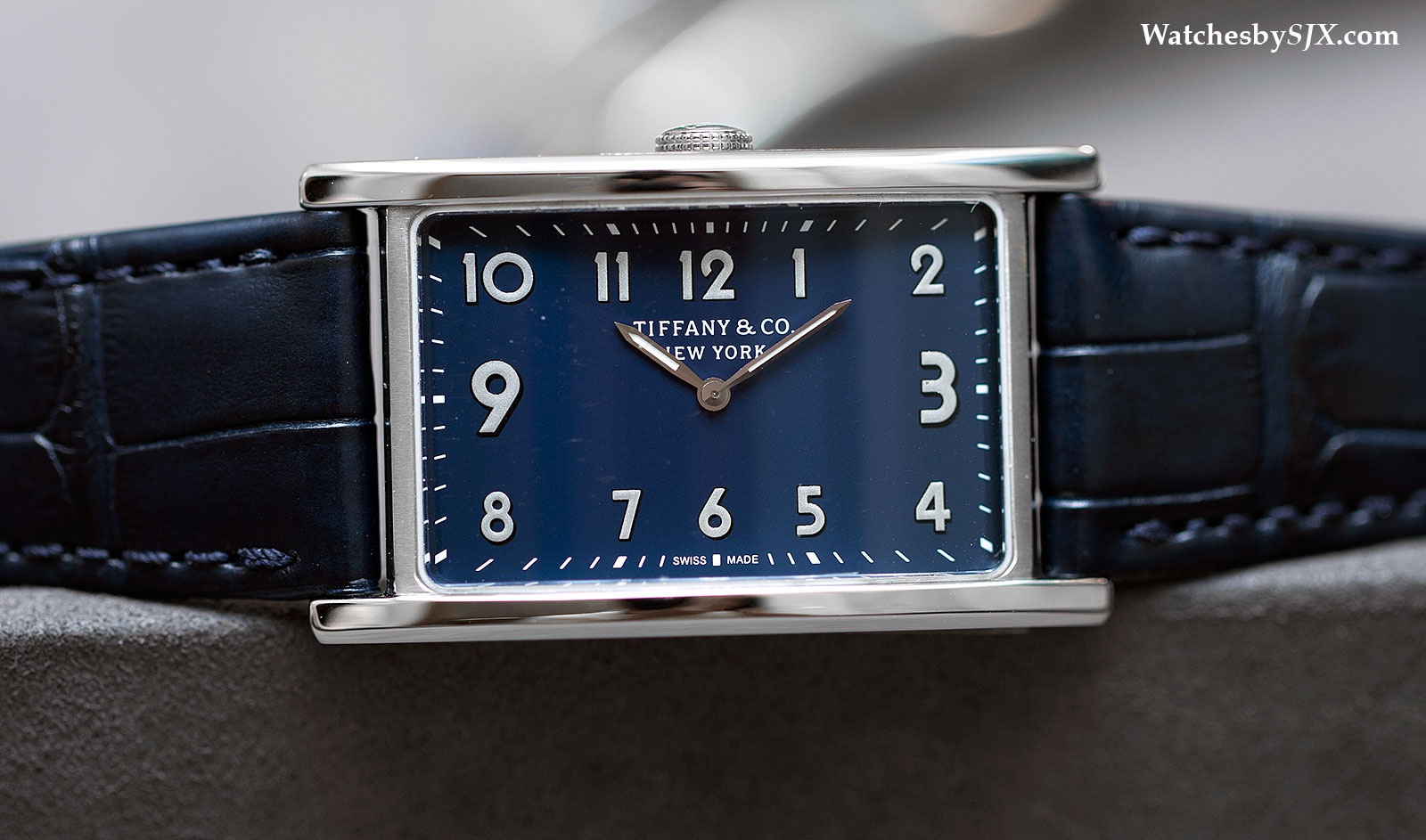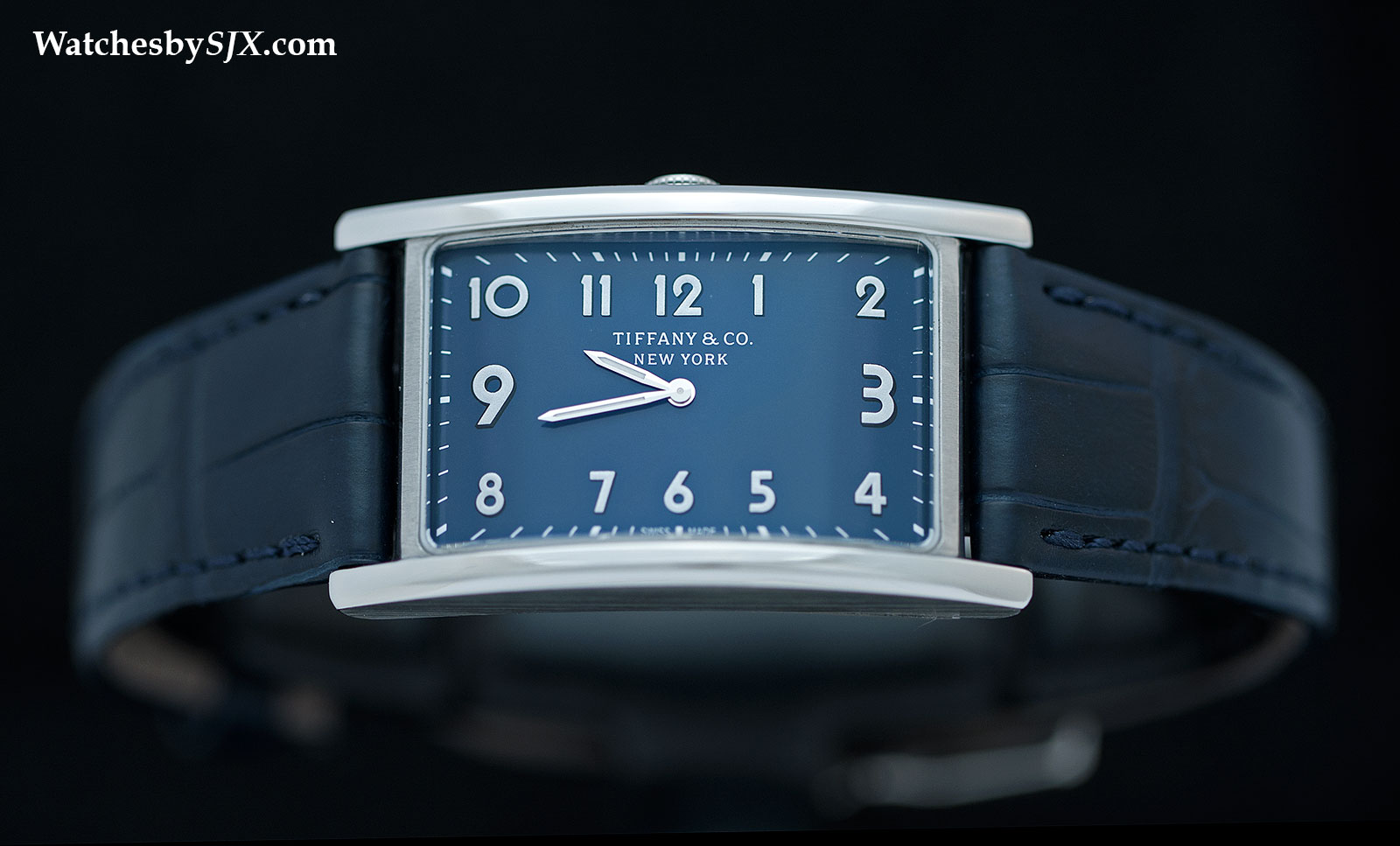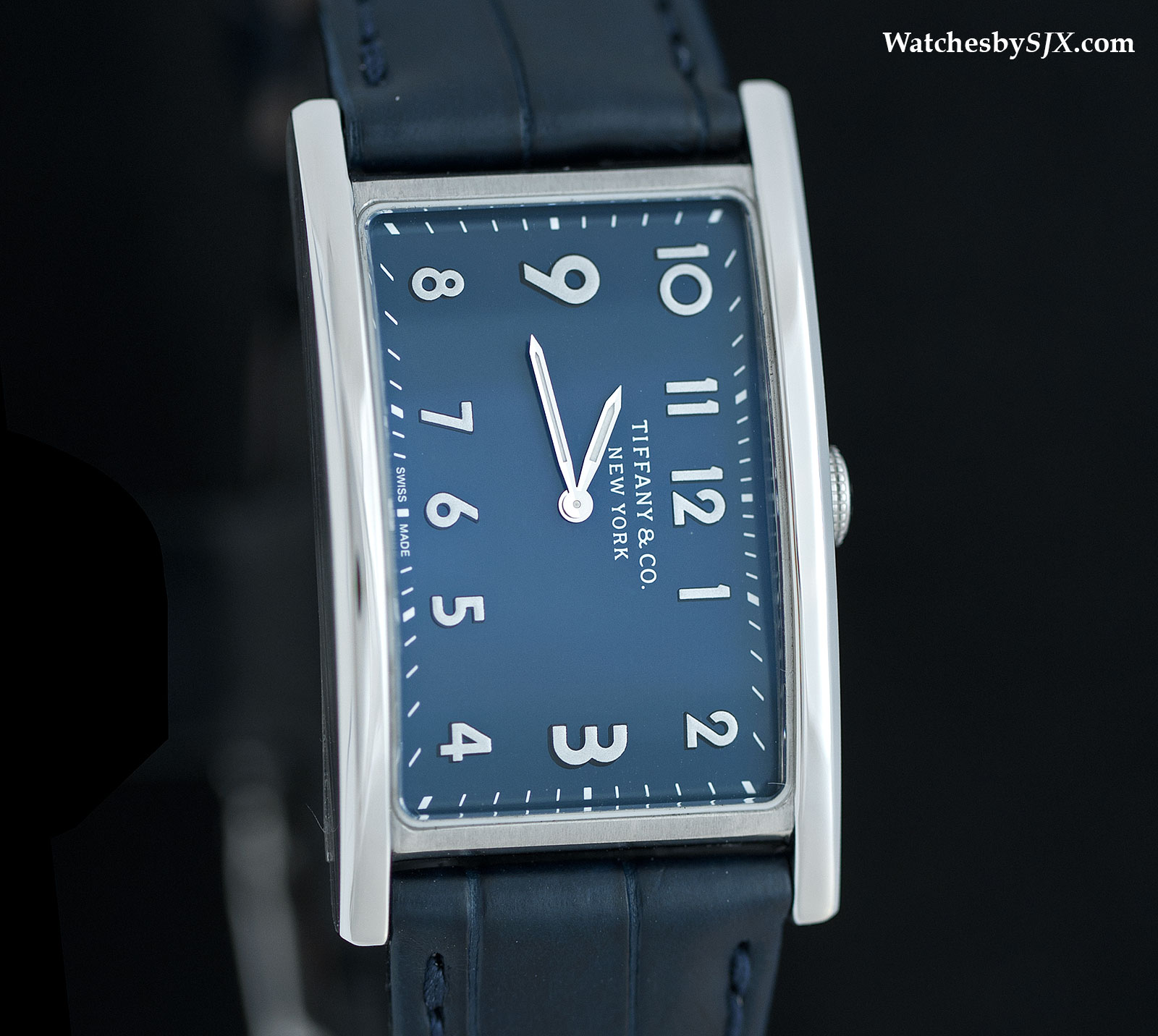 The Tiffany & Co. East West is available only in steel and priced at US$3500 or 5100 Singapore dollars (including GST of 7%).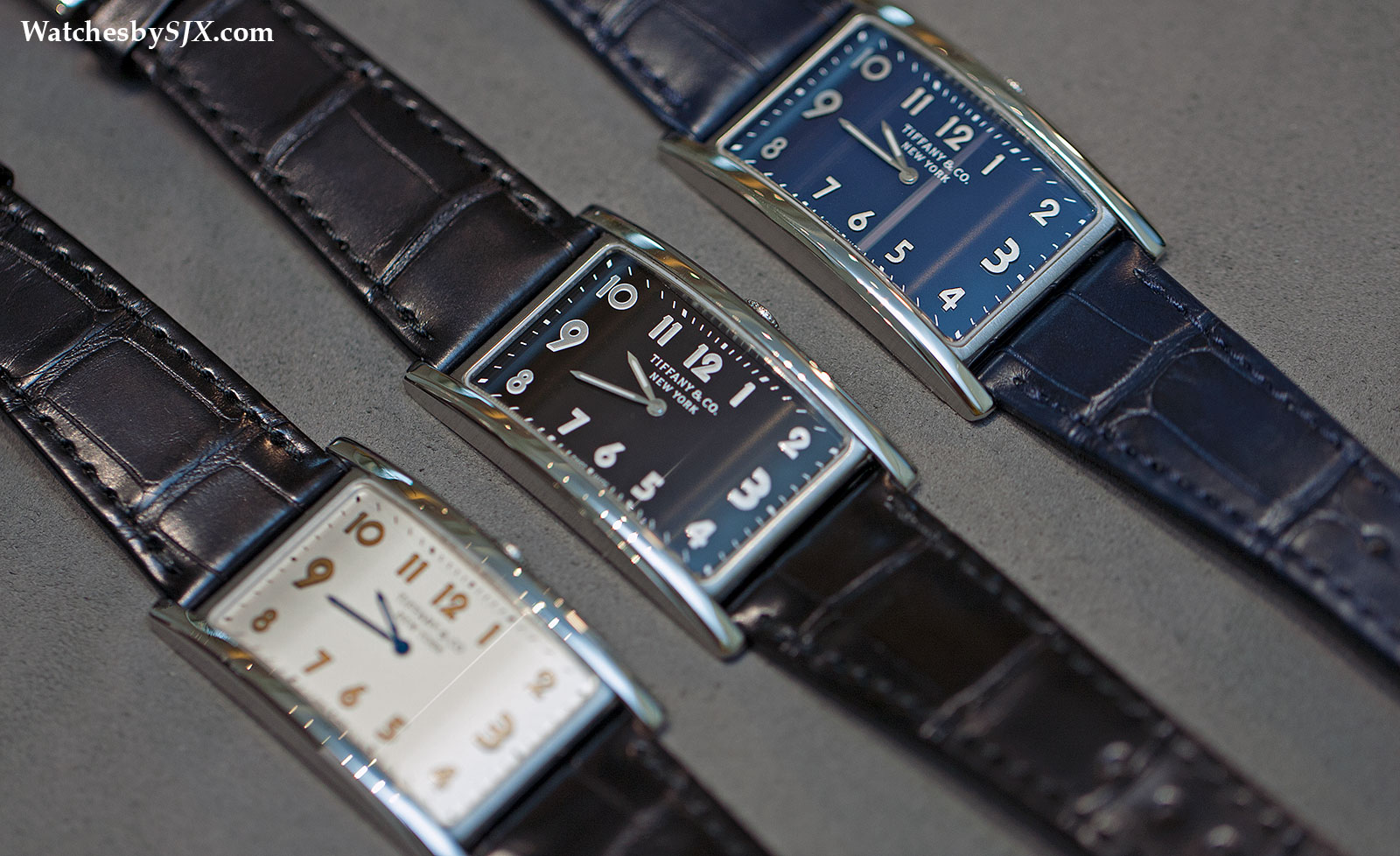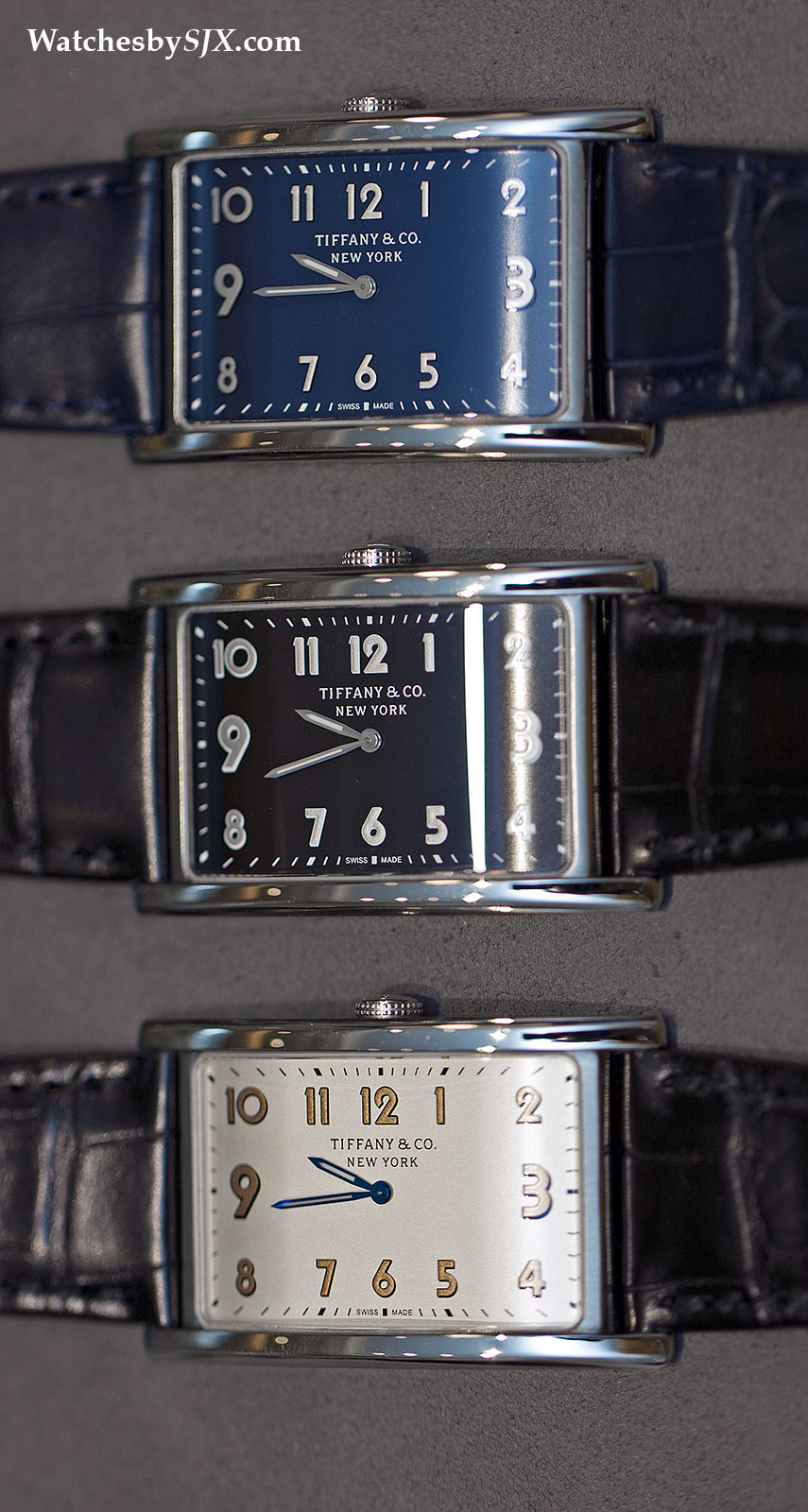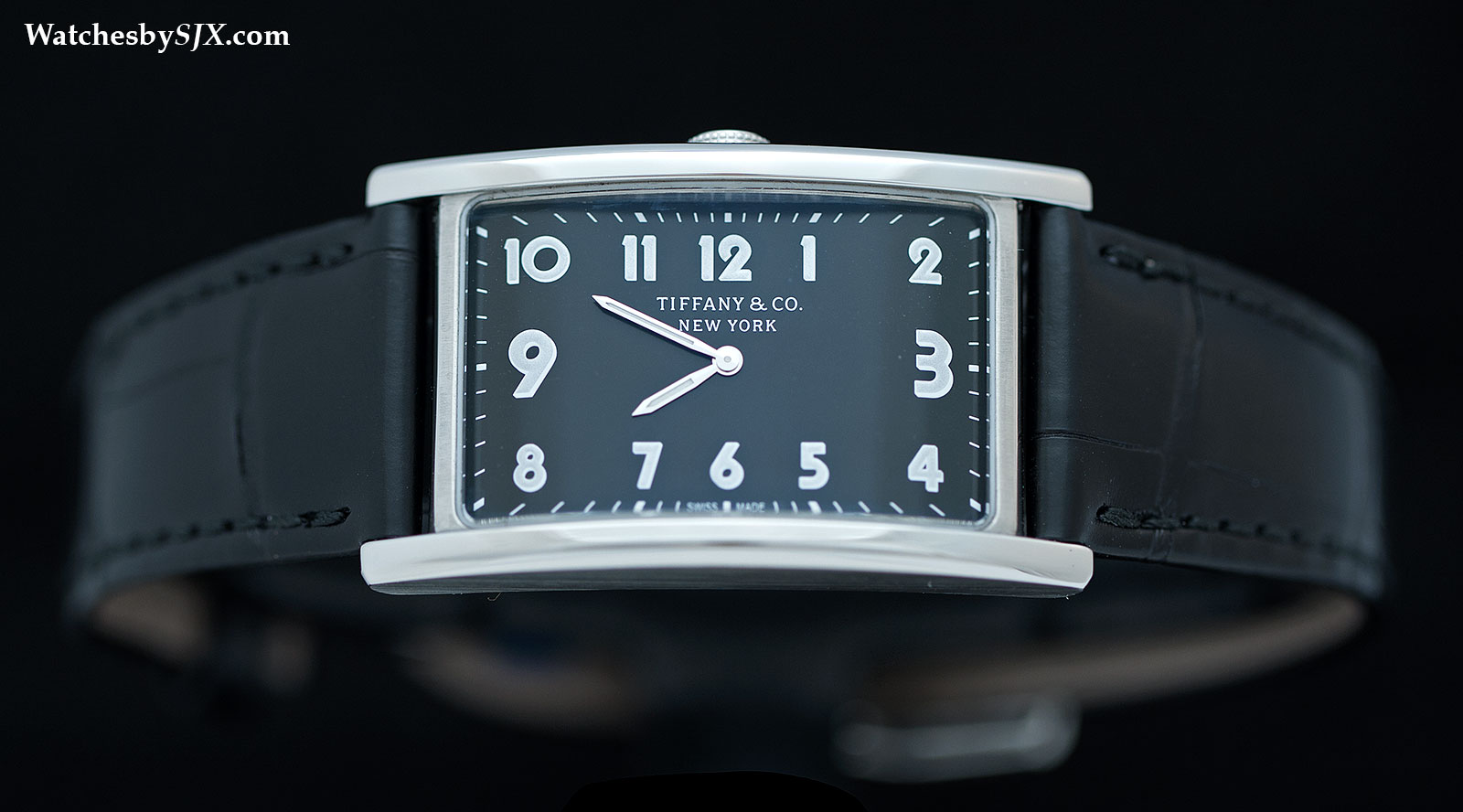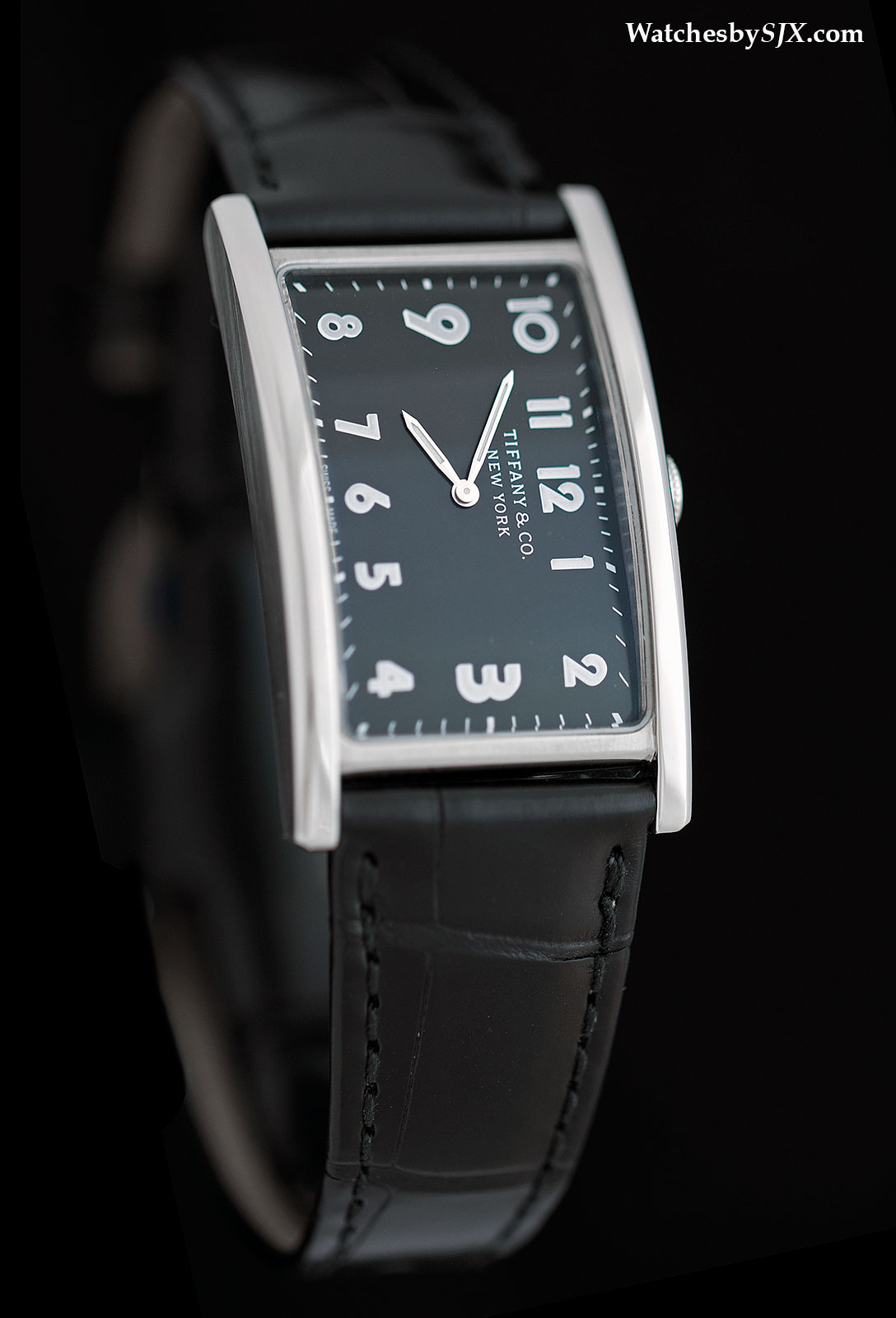 Back to top.
---
You may also enjoy these.