NEWS: Switzerland Abandons Currency Cap, Battering Watch Industry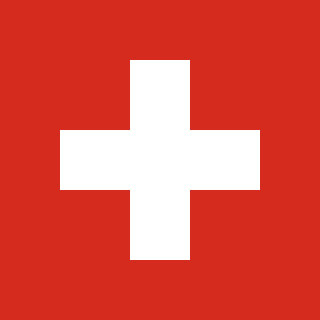 The Swiss central bank unexpected lifted the cap on the value of the Swiss franc against the Euro, sending its currency soaring, further battering the downbeat watch industry.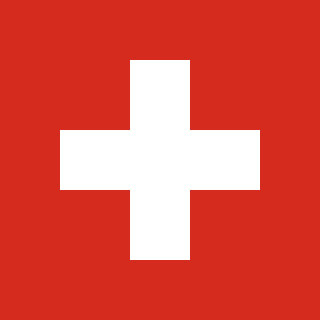 Just hours ago, in a shock move, the Swiss National Bank (SNB) abandoned the cap on the value of the franc against the Euro, a step MB&F founder Maximilian Busser label a "gigantic pain". Implemented in 2011 after the Swiss franc surged, the lifting of the cap batters Swiss exporters, exacerbating the situation of the Swiss watch industry. In the hours after the SNB's announcement, the Swiss franc jumped to the highest level ever against the Euro – appreciating some 41% – and also strengthened against all other currencies. But this year, unlike in 2011, the Swiss watch industry is facing nearly flat growth and a very uncertain outlook. Because a strong franc makes Swiss products more expensive, Swiss stocks have slumped, particularly major exporters like the luxury watchmakers. All the industry's prices have suddenly surged by 20% for no reason," says Büsser, "Neither customers nor brands will benefit from it." Since the SNB's announcement, shares in both the Swatch Group and Richemont have fallen over 15%. Swatch Group CEO Nick Hayek, quoted in Bloomberg, said, "Today's SNB action is a tsunami; for the export industry and for tourism, and finally for the entire country."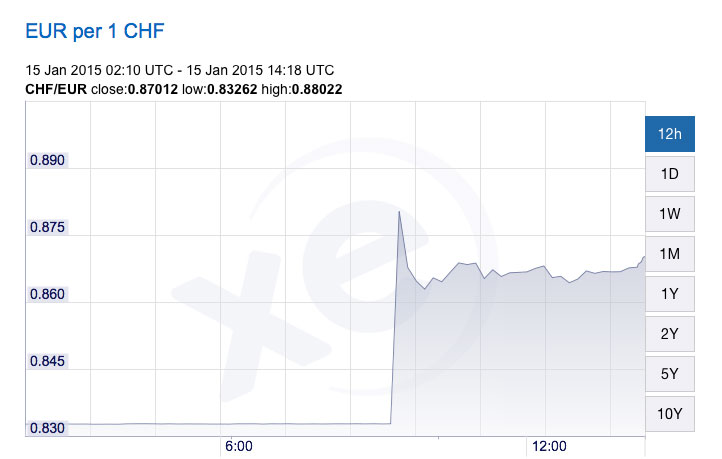 A chart from XE.com showing the nearly vertical jump in the Swiss franc against the Euro today
The consequences of the strong Swiss franc are twofold, given the slowdown in demand for watches. Swiss watchmakers have responded to the slowdown in business by introducing more affordably priced watches; that is now more difficult with the appreciation in the franc. Some watchmakers may even have to, horrors of horrors, raise prices in foreign markets, which would further put a damper on consumer lust for fine watches. The first major watch fair of 2015 begins next Monday in Geneva. This news gives the industry players in attendance a lot more to worry about. More about this on Bloomberg.
Back to top.
---
You may also enjoy these.