Hands-On With The De Bethune Imperial Fountain Chinese Zodiac Pig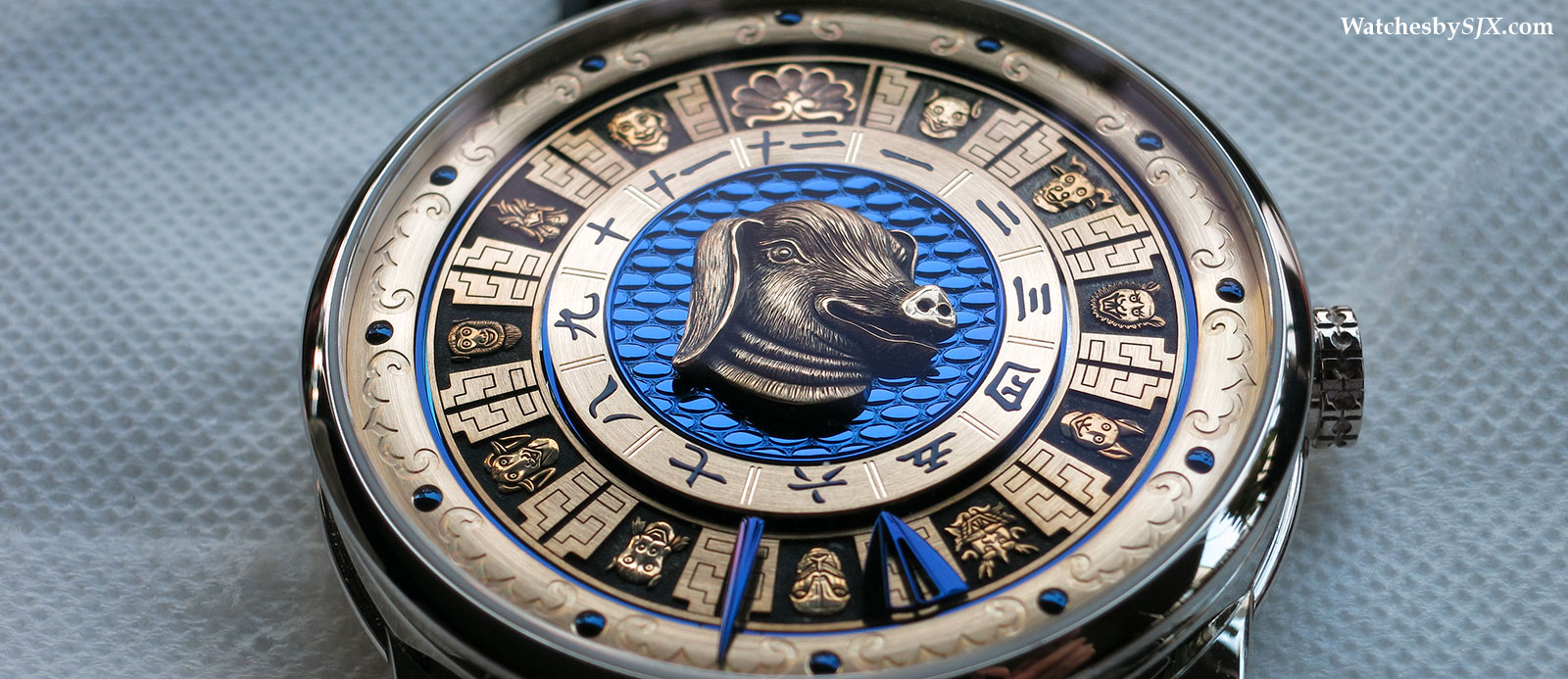 Inspired by the bronze heads of the water clock at the Old Summer Palace in Beijing, De Bethune created a series of timepieces based on the 12 animals of the Chinese Zodiac. Here a gentleman collector shares his recently acquired Pig Zodiac wristwatch.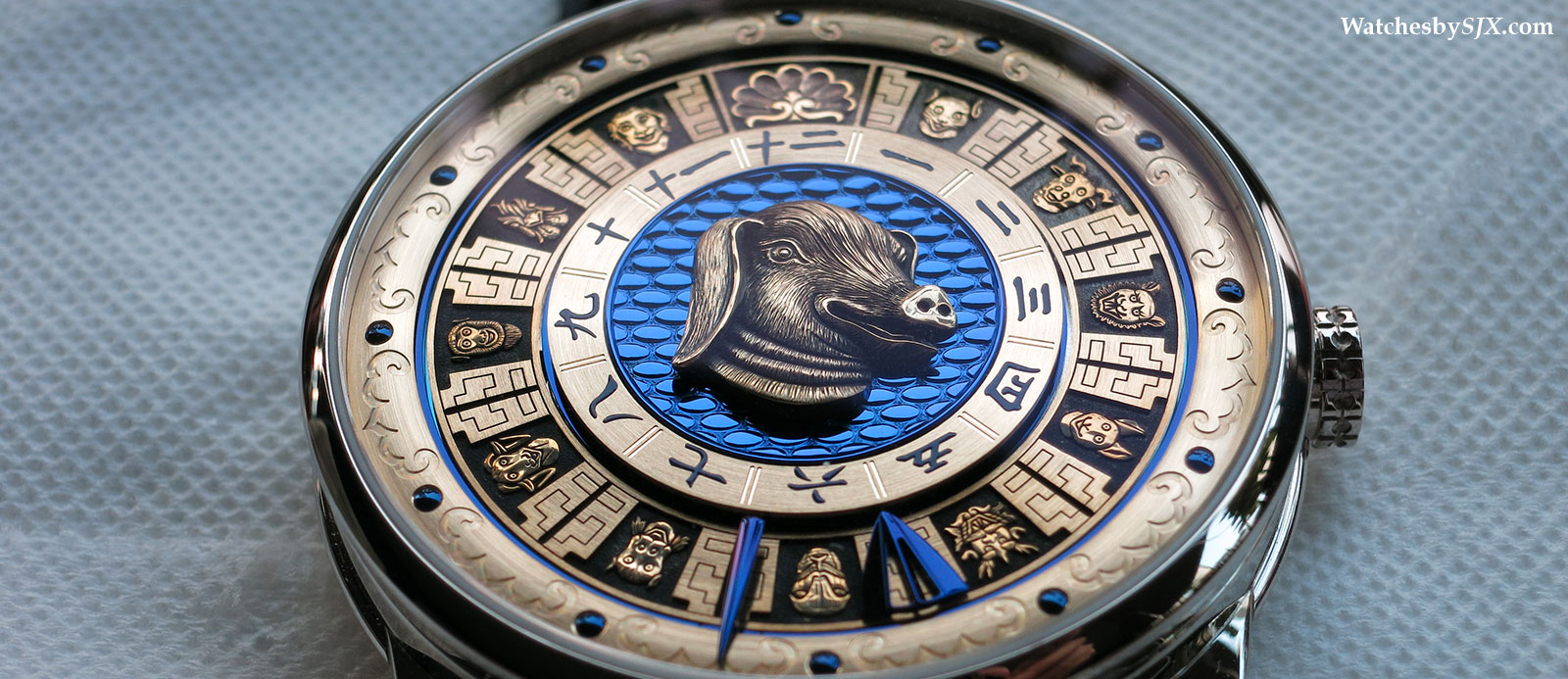 De Bethune relied on the bronze fountain heads of the water clock at the Old Summer Palace, or 圆明园 (Yuan Ming Yuan), for the DB25 Imperial Fountain Chinese Zodiac. Destroyed during the opium war, the Old Summer Palace and the heads scattered, though in recent years several have been returned to China, after fetching tens of millions at auction. Tiny, hand-engraved replicas of the bronze heads were used for the Imperial Zodiac wristwatches, with the dials crafted in gold and engraved, similar in style to the DB25 IX Maya. Each timepiece depicts one animal of the Chinese Zodiac. Four sets of 12 timepieces each were made, three sets in the three colours of gold as well as one platinum, along with individual timepieces in a limited edition of four for each animal. This four piece limited edition was available with a blue titanium or yellow gold dial centre.
This particular timepiece is in white gold, with a blue titanium dial centre, featuring a pig's head in relief. The owner, who has a soft spot for De Bethune, was born in the Year of the Pig, making this timepiece irresistible.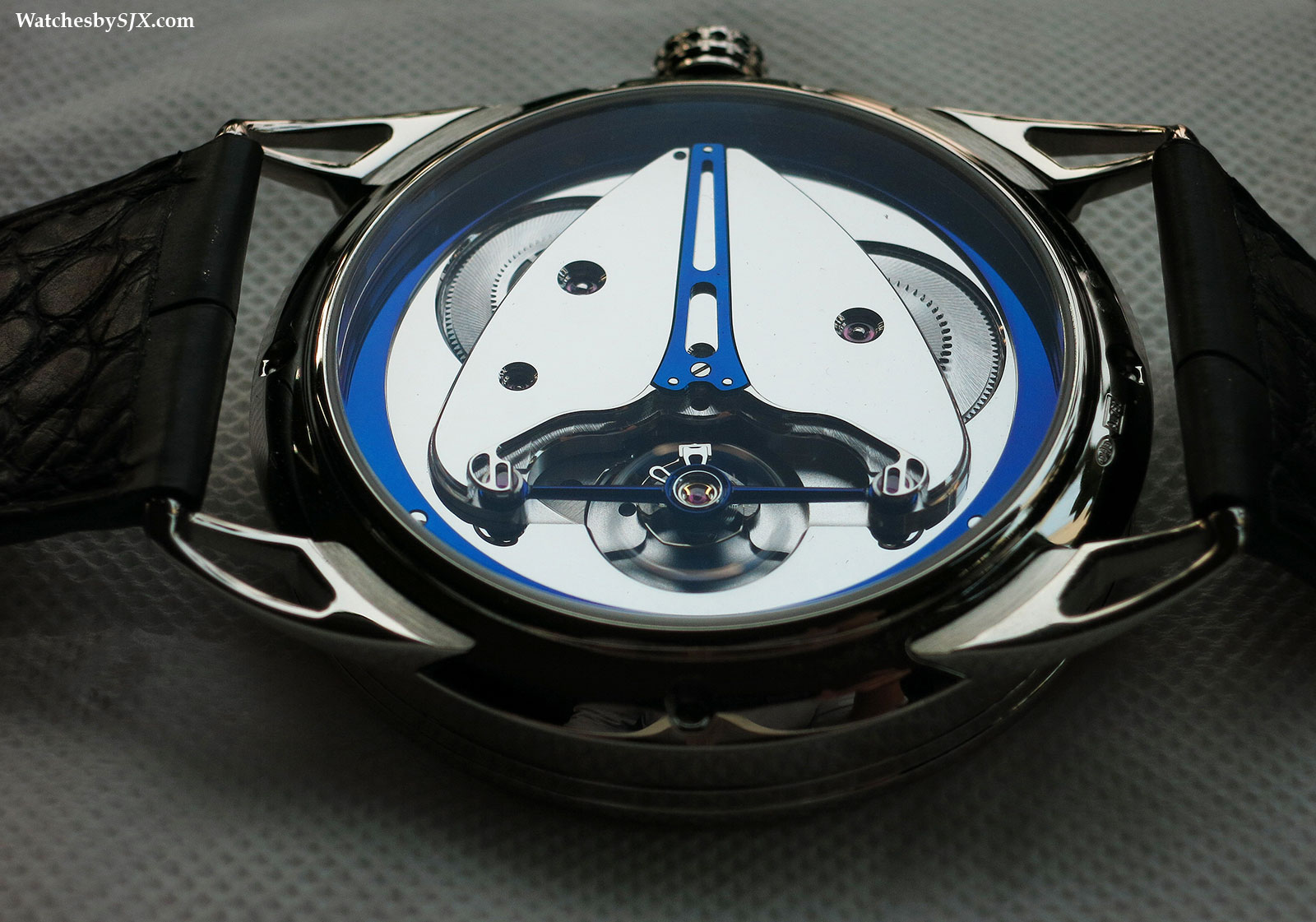 Like all DB25 watches, this is equipped with the DB 2145 calibre. Featuring a distinctive heart-shaped bridge that is found in several De Bethune movements, it is hand-wound with a six day power reserve. The hairspring is silicon, as is the balance wheel, which also has gold and platinum weights.
All photos courtesy of the gentleman collector who owns this fine timepiece.
Back to top.
---
You may also enjoy these.