Up Close With The Urwerk UR-105M "Iron Knight" (With Live Photos And Price)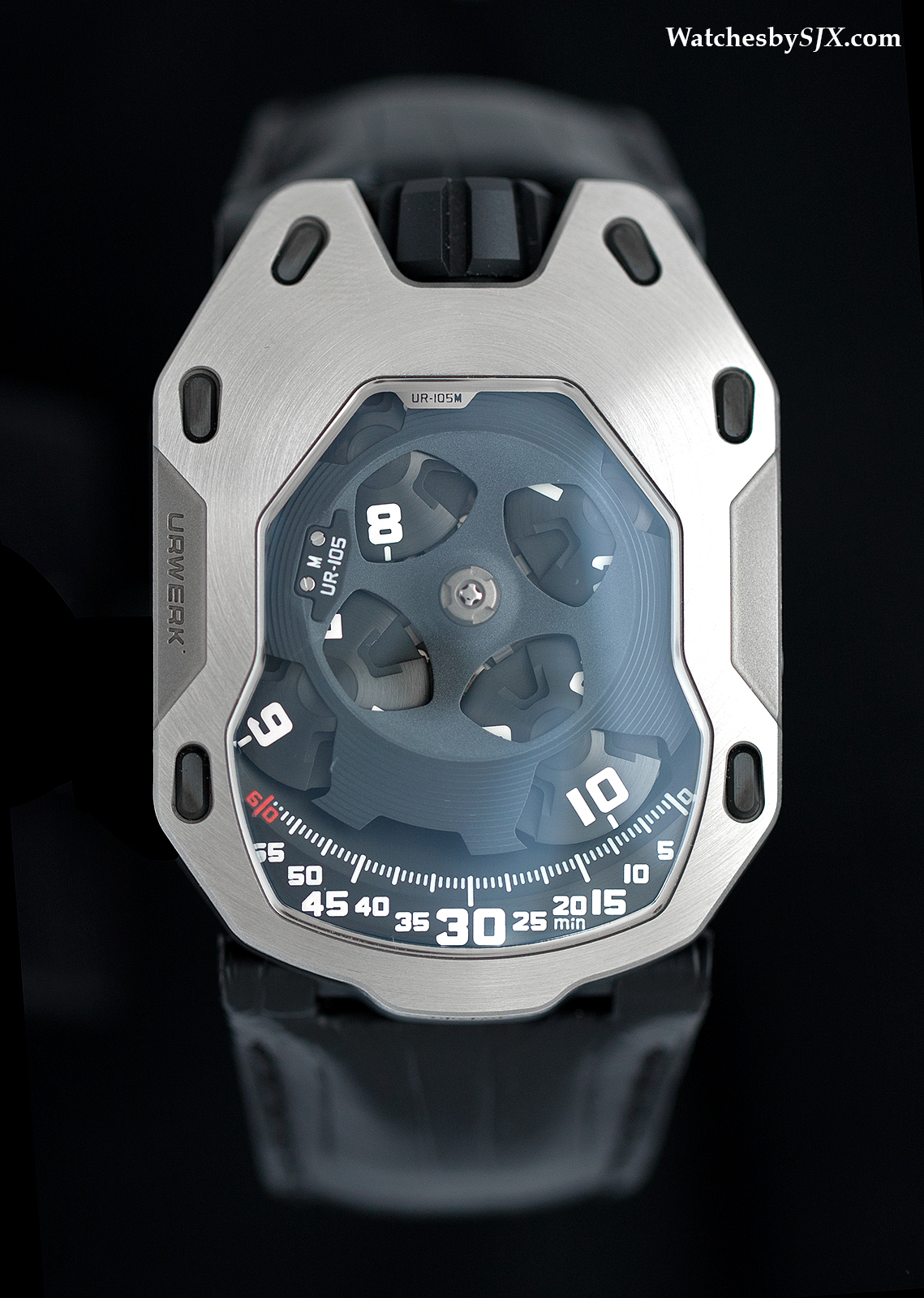 Earlier this year Urwerk unveiled the UR-105M, the successor to the landmark watch that put Urwerk on the horological map. Featuring the signature satellite disc display, the UR-105M adds a new case construction and additional features like cylindrical constant seconds to the brand's entry-level timepiece.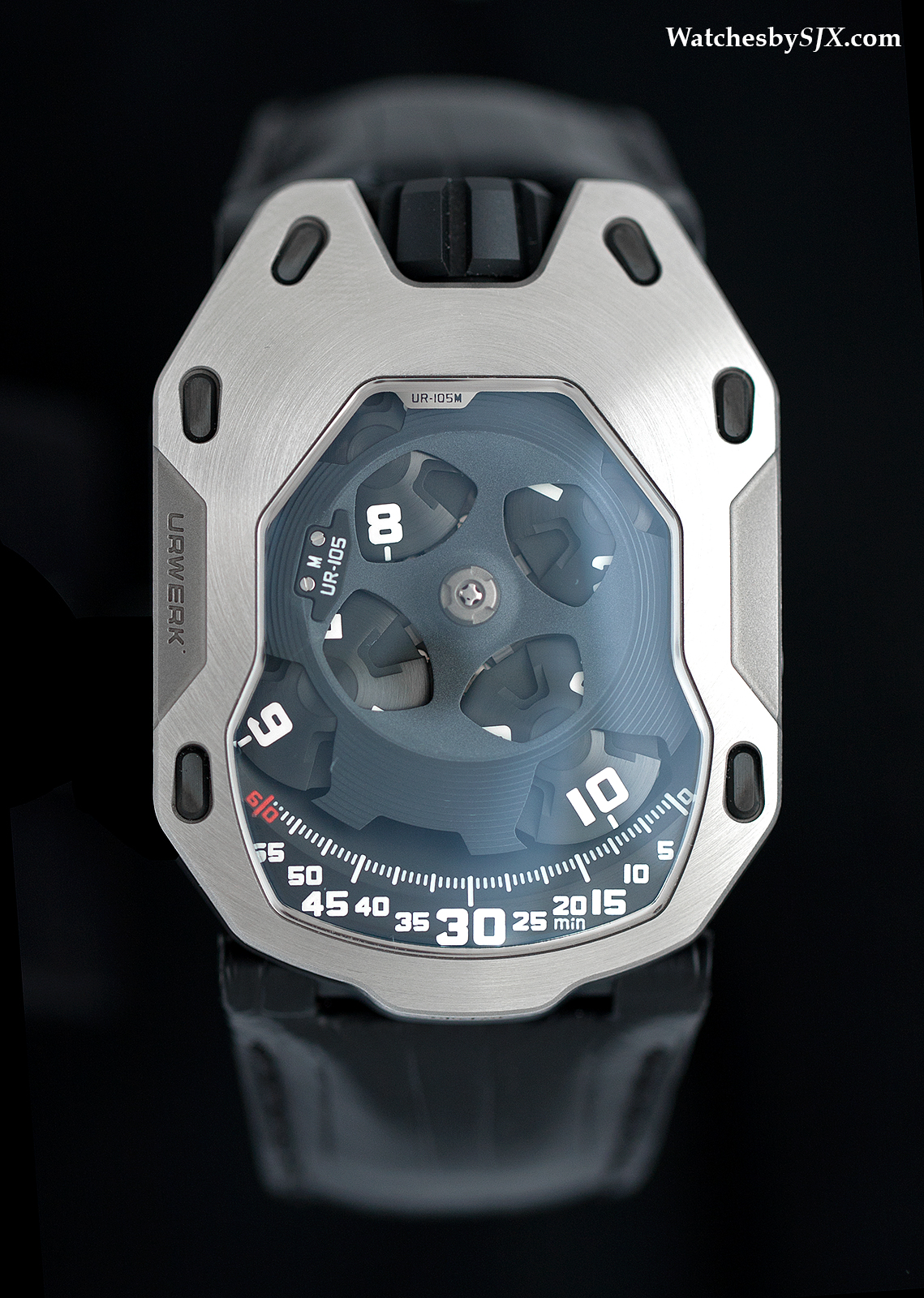 Back in 2003 the then obscure duo behind Urwerk, Felix Baumgartner and Martin Frei, introduced the watch that made the brand famous, the UR-103. Though it featured a wandering hours type time display that had used before, even in pocket watches, the 103 was strikingly different because of its avant-garde case and form. The 103 immediately made Urwerk one of the pioneers of avant-garde independent watchmaker. And now the 103's successor has arrived, in the form of the UR-105M. Visually the UR-105M is a major departure from its predecessor. The shape of the case is angular and aggressive, echoing the styling of the top of the line UR-210. The construction of the case, however, is similar to that of the UR-110, comprising a front plate secured to a titanium case via six bolts.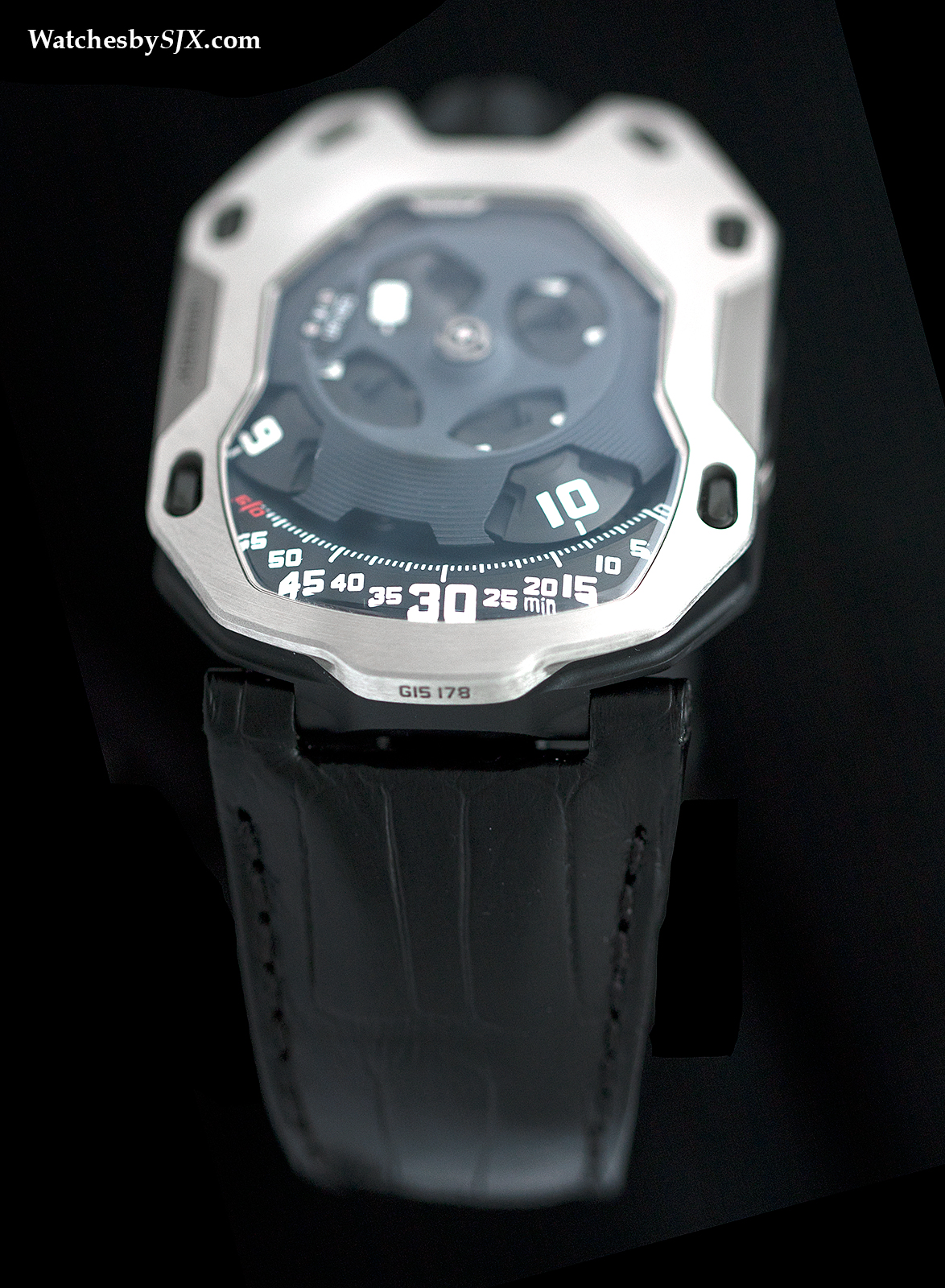 Shown here with a steel front plate is the UR-105M "Iron Knight"; the model is also available with a AlTiN coated front plate as the "Dark Knight". Thick, with well defined and bevelled edges, the front plate adds presence and heft to the watch. Notably, the bevels are not polished as is convention, instead have a brushed finish, which suits the overall aesthetic.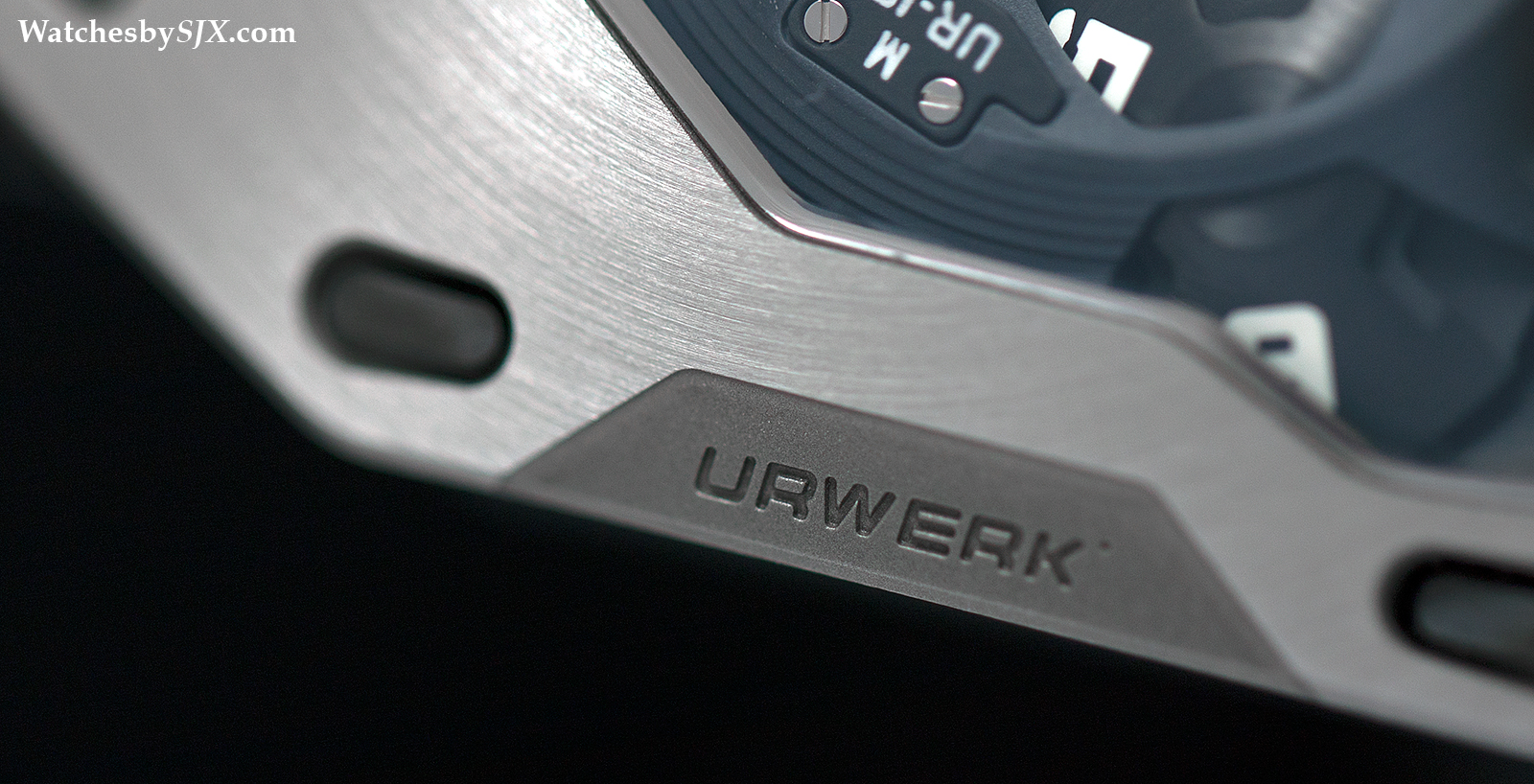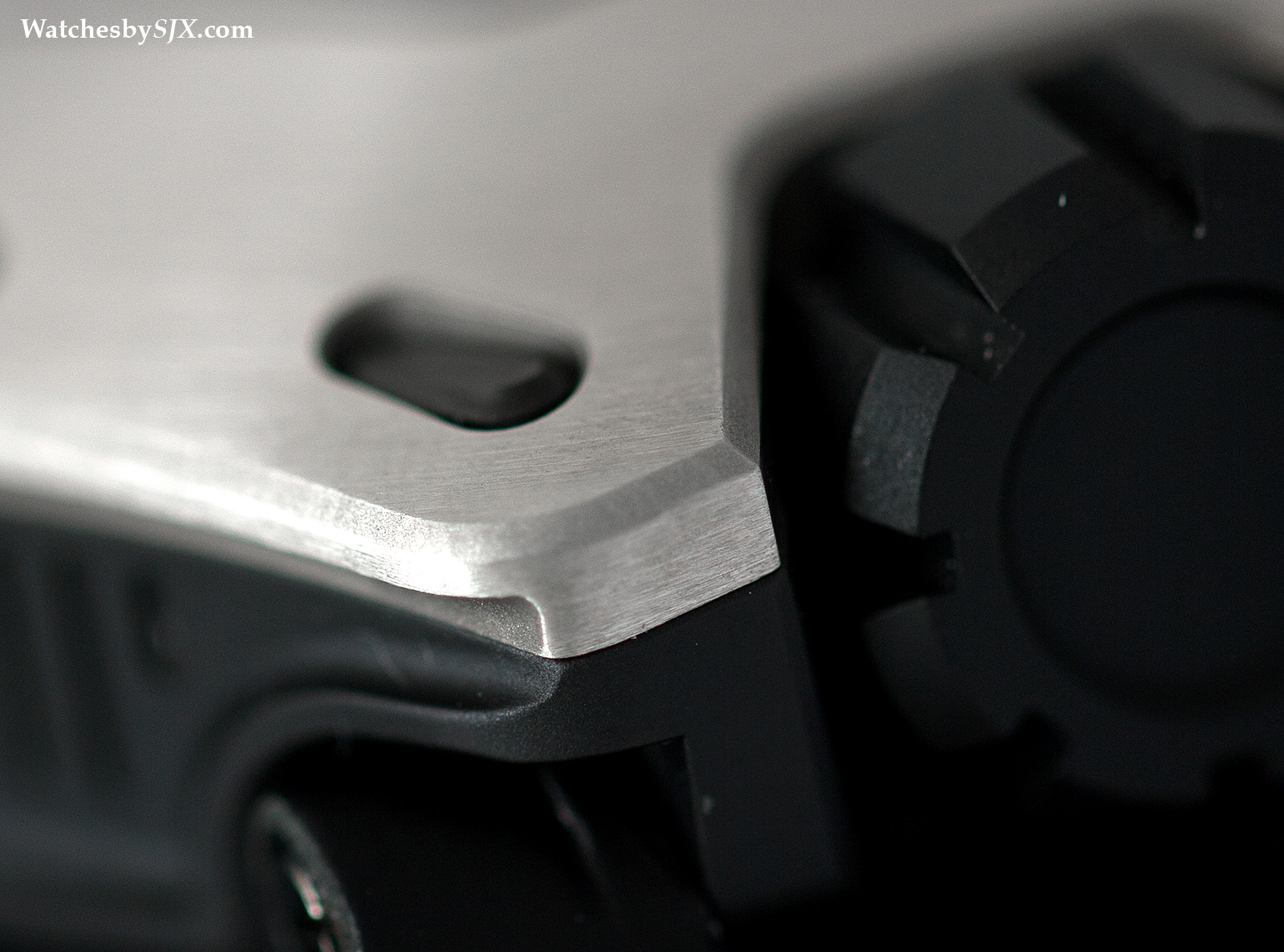 The UR-105M keeps the wandering hours display first used on the 103, but with a large sapphire crystal revealing most of it. However, the satellite discs are mostly hidden beneath a large canopy in black polyether ether ketone (PEEK), a lightweight, corrosion resistant plastic. Many would prefer the satellite display to be revealed in its full glory; it would not be surprising if that happened somewhere down the line.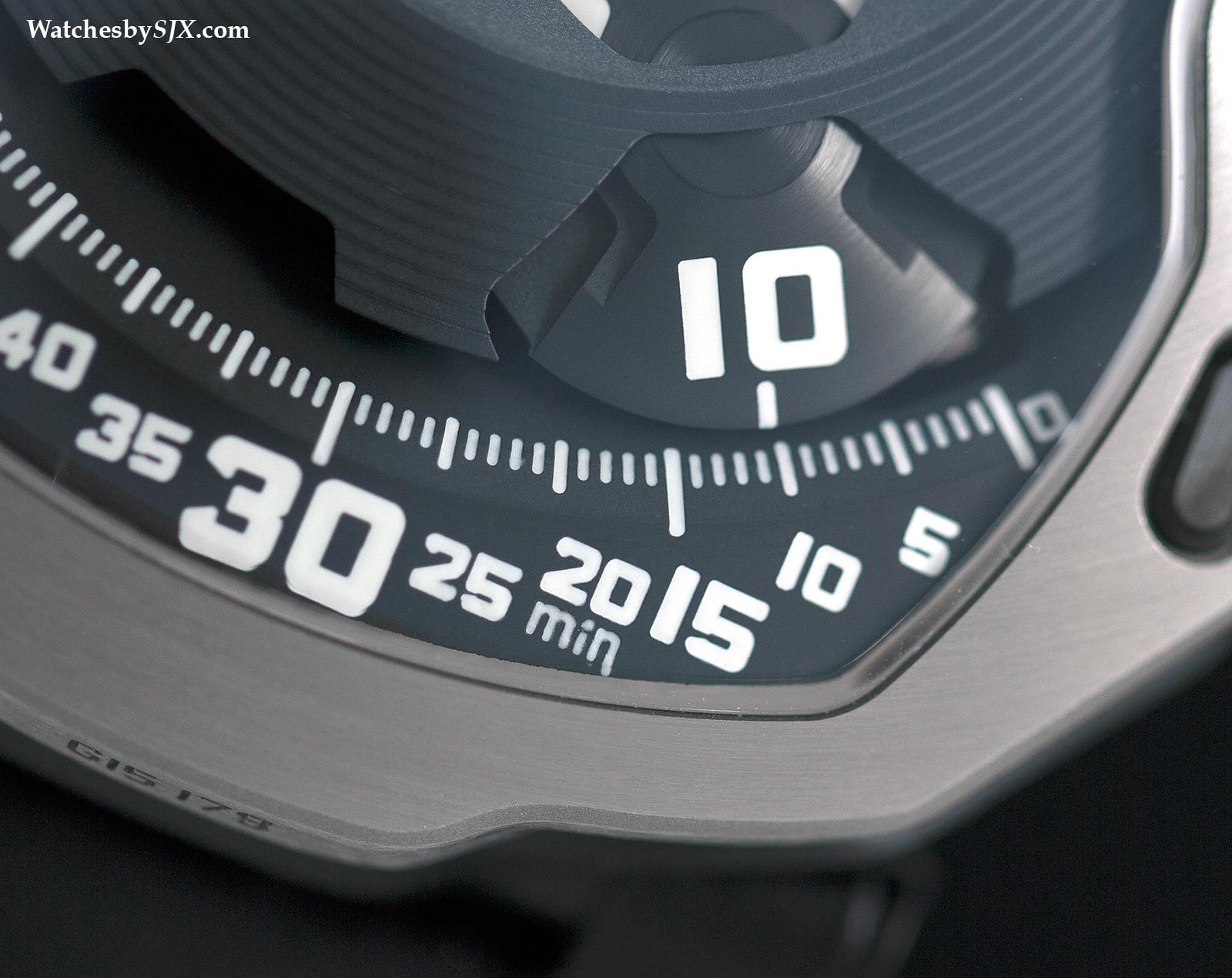 Though the time display is similar, the manual-wind movement has added features, namely a constant seconds and power reserve display on the side of the case.

And the case back has the control board found on all Urwerk watches. This has a power reserve display (identical to the one on the case side), an service indicator to point out when an overhaul is due, plus a timing screw to adjust the rate of the watch. Beneath the complex mechanism for the time display and added functions, the base movement is the robust and reliable Peseux 7001, just like in the 103. It is manually-wound, with an enormous and beautifully machined crown for winding.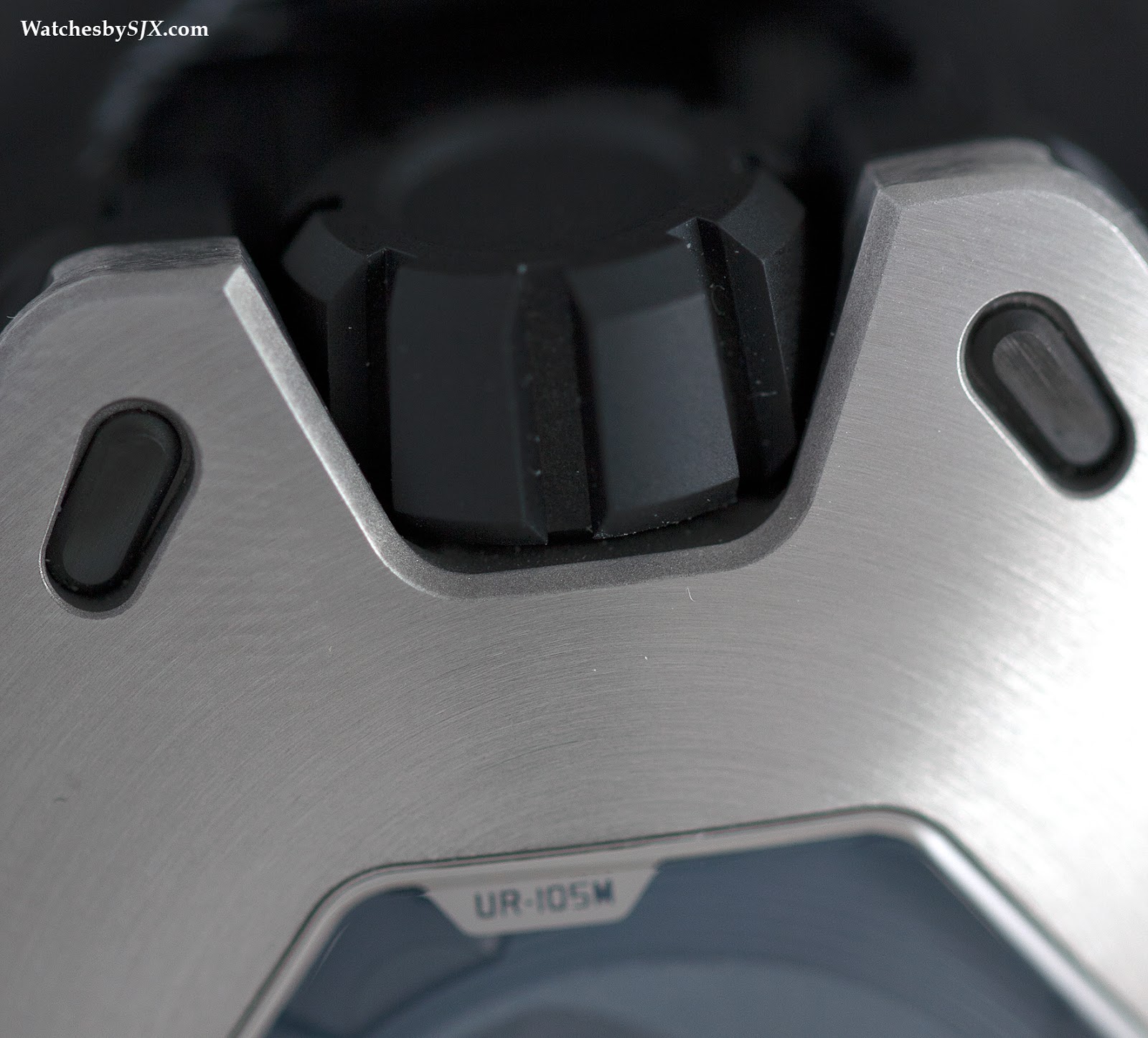 Being the entry-level Urwerk model, the UR-105M retails for about half the UR-210. The steel "Iron Knight" costs 57,000 Swiss francs (~US$64,600), while the AlTiN "Dark Knight" is 62,000 Swiss francs (~US$70,300).
Back to top.
---