Introducing the Urwerk UR-105M, the Armoured Time Satellite Wristwatch (with specs and pricing)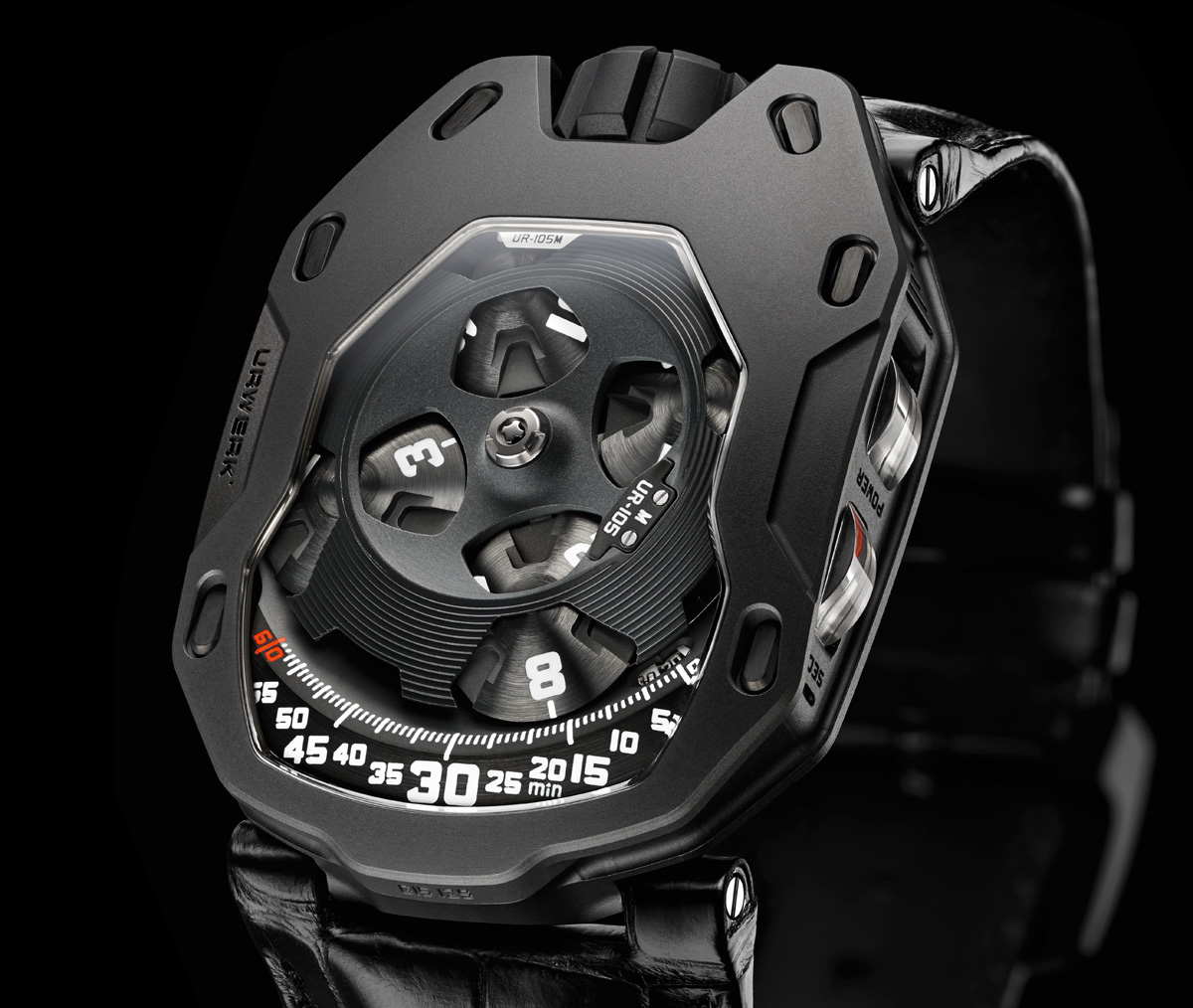 Urwerk has just revealed the second generation of its signature satellite hour display wristwatch, the UR-105M, which becomes the new entry level timepiece in Urwerk's line-up. With a thick steel plate screwed onto the front of the case, the new UR-105M has a strong resemblance to its bigger brother, the UR-210.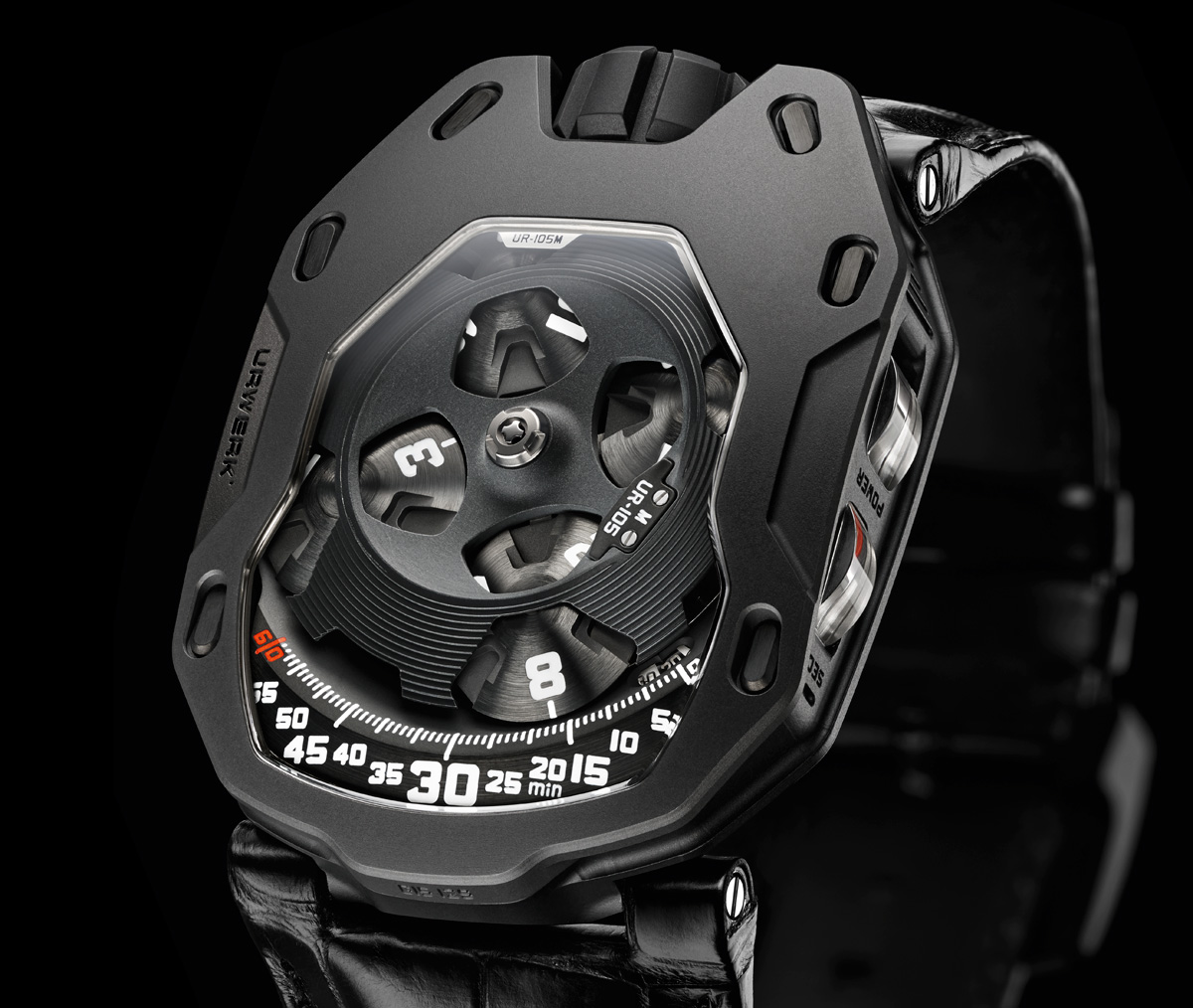 The watch that put Urwerk on the map as a maker of avant-garde timepieces was the Urwerk 103, introduced just over 10 years ago. Now the 103's replacement has finally arrived, in the form of the UR-105M. Positioned as an entry level timepiece into the Urwerk universe, the UR-105M retains the trademark time display found in the 103, a wandering hours comprised of four satellite discs. The UR-105M operates on the same principle as its predecessor, four satellites – machined from aluminium for lightness – travel in succession across a minute track. The satellites indicate the hours and are in effect a wandering hours display.
Mounted over the satellites is a canopy made of polyether ether ketone (PEEK), a lightweight, high-tech plastic that is extremely resistant to corrosion and temperature. Its properties mean that it's often used in engineering applications in medical implants and the chemical industry.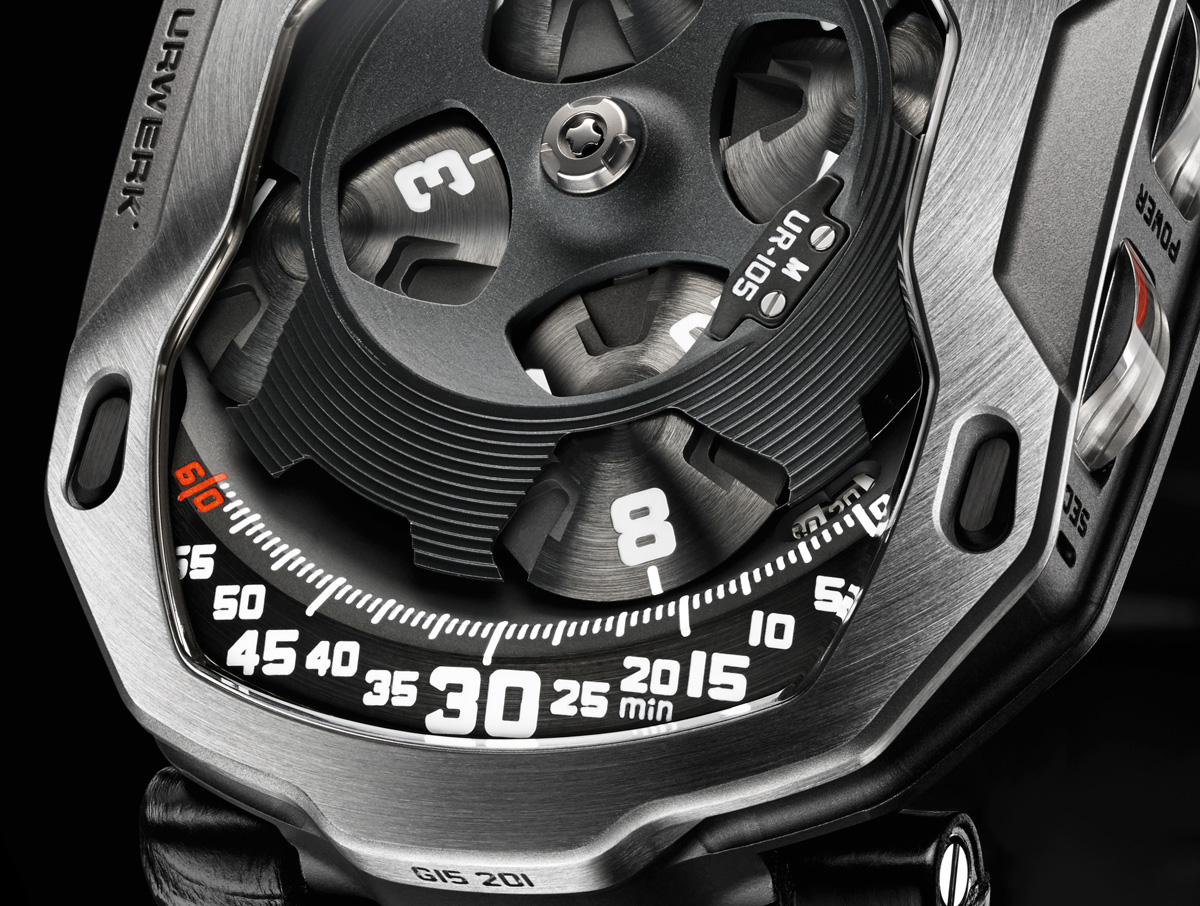 Here the PEEK canopy is open-worked, forming a frame for the hour numeral below. A running seconds display with a honeycomb-skeleton disc is located at the bottom right corner of the face, just above the minutes.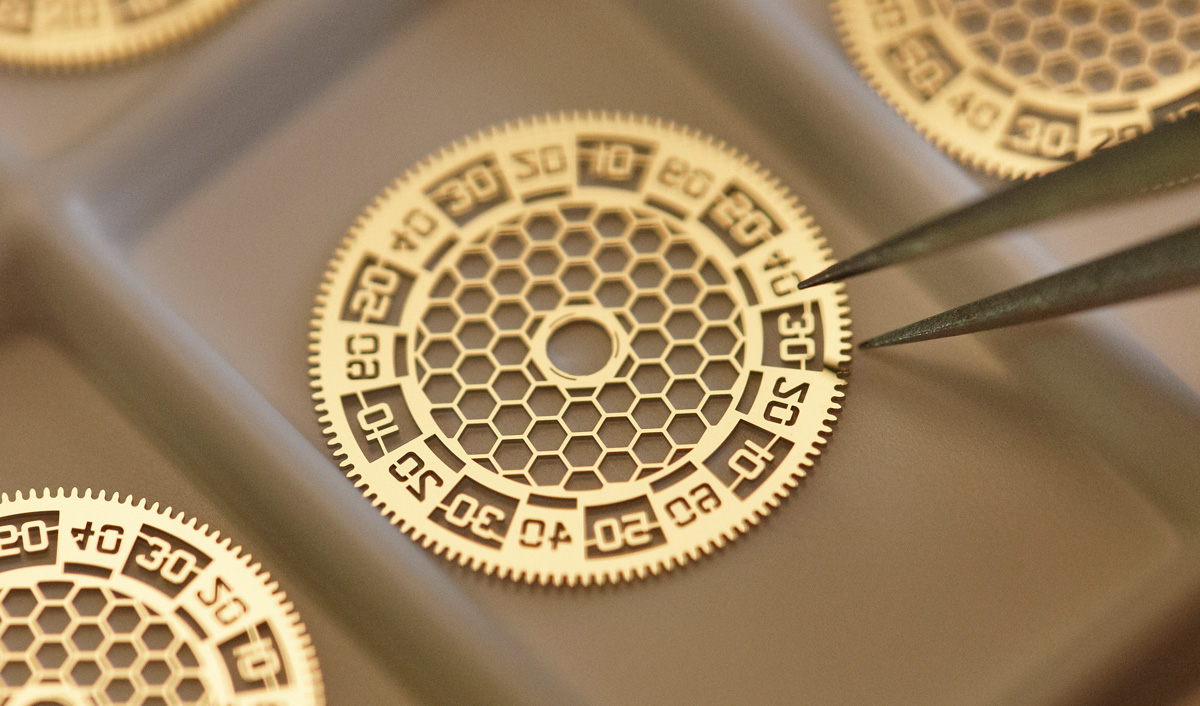 On the left side of the case is another constant seconds display in red, and the power reserve indication just beside it.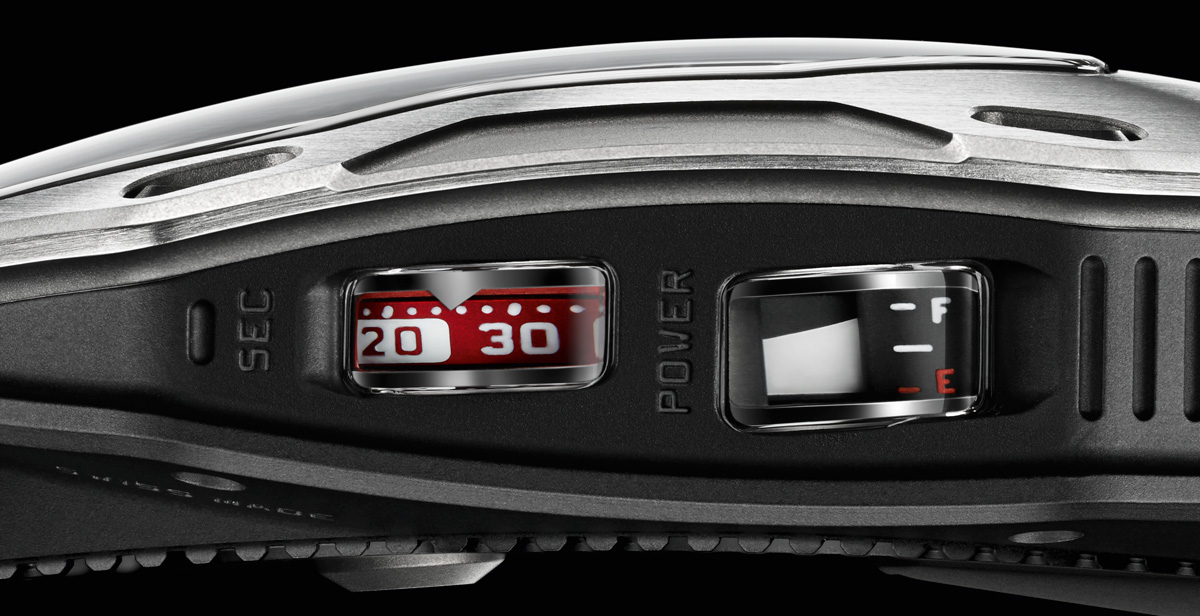 The case back has three displays found in other Urwerk timepieces. They are a power reserve indicator, an automobile-inspired oil change display which indicates when a service is due, and a timing screw. This screw allows the owner or watchmaker to adjust the rate of the watch without having to open the case.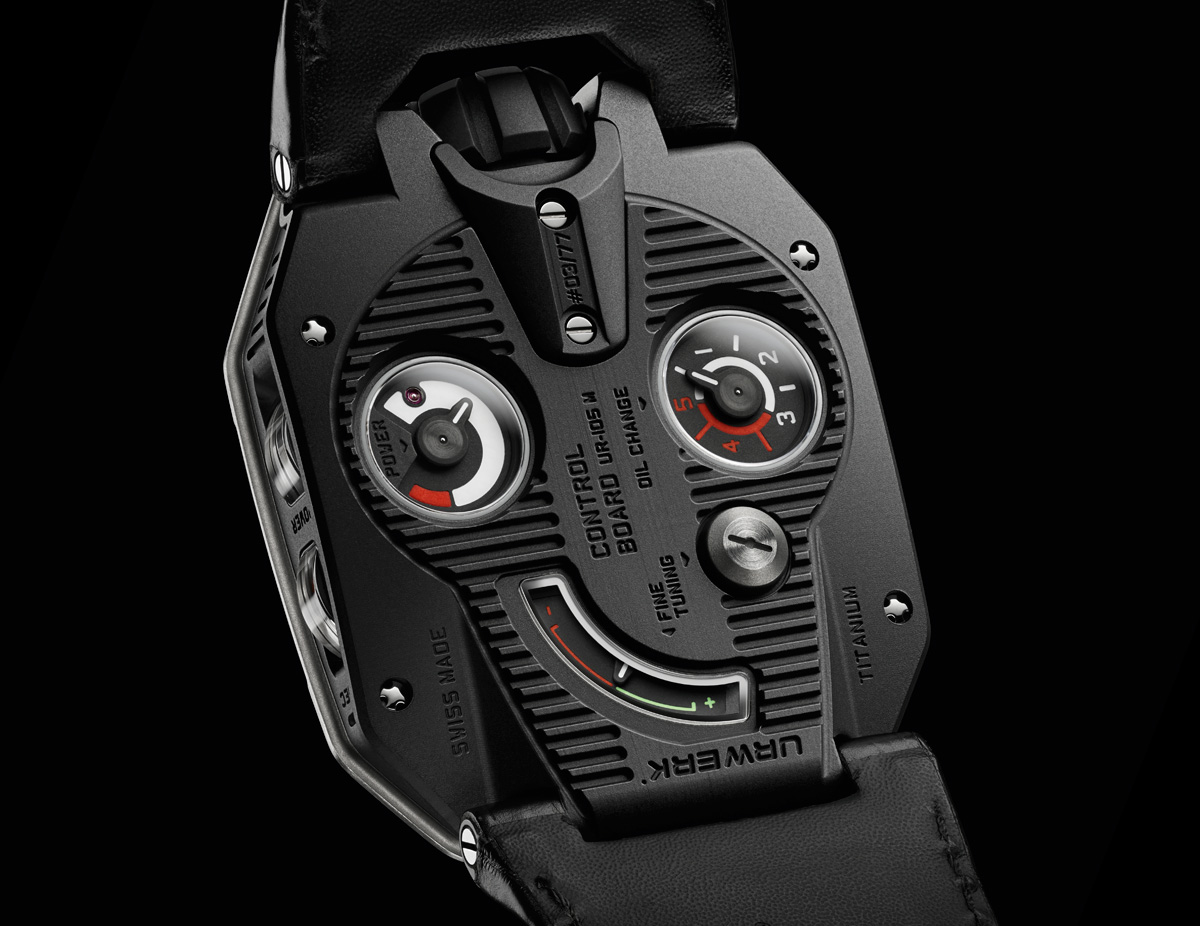 Like its bigger brother, the UR-105M has an angular, aggressively styled steel front plate covering the titanium case. Inspired by medieval armour, the steel plate has six visible screws that secure it to the case below.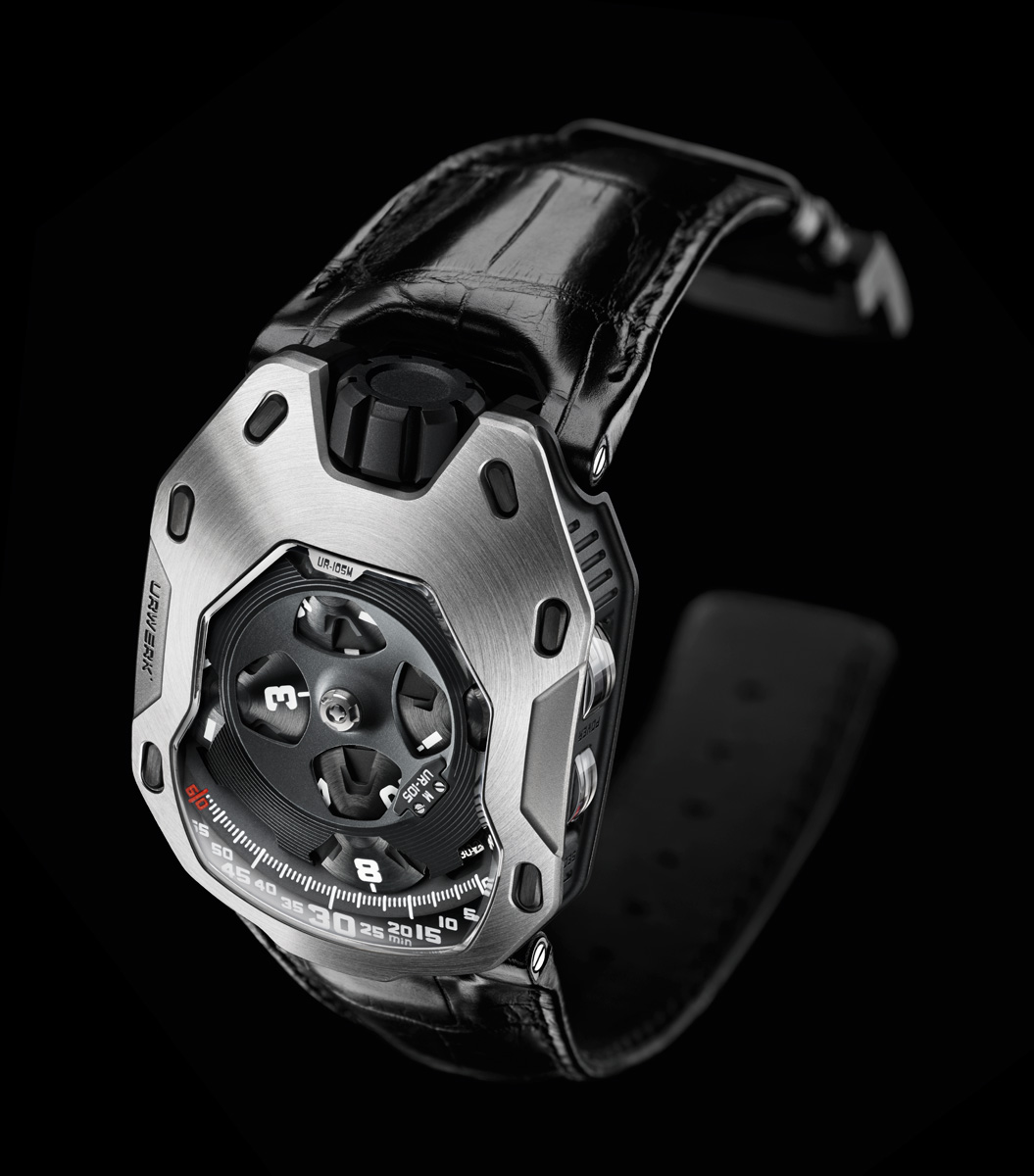 The UR-105M has a manual wind movement with a 42 hour power reserve. It's available as the UR-105M "Iron Knight", which has a black titanium case and a brushed steel front plate. A second model is the "Dark Knight", which has an AlTiN-coated steel front plate, giving it an entirely black finish. AlTiN, or aluminium titanium nitride, is a hard coating used to coat industrial tools like drill bits.
Prices for the UR-105M are 57,000 Swiss francs (~US$64,600) for the "Iron Knight" and 62,000 Swiss francs (~US$70,300) for the "Dark Knight".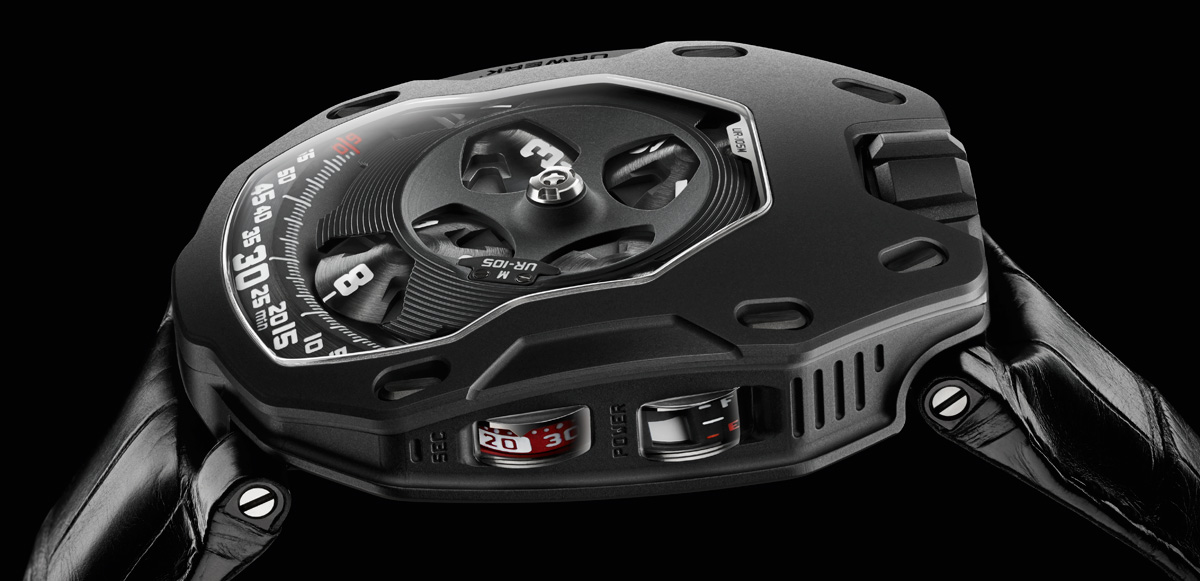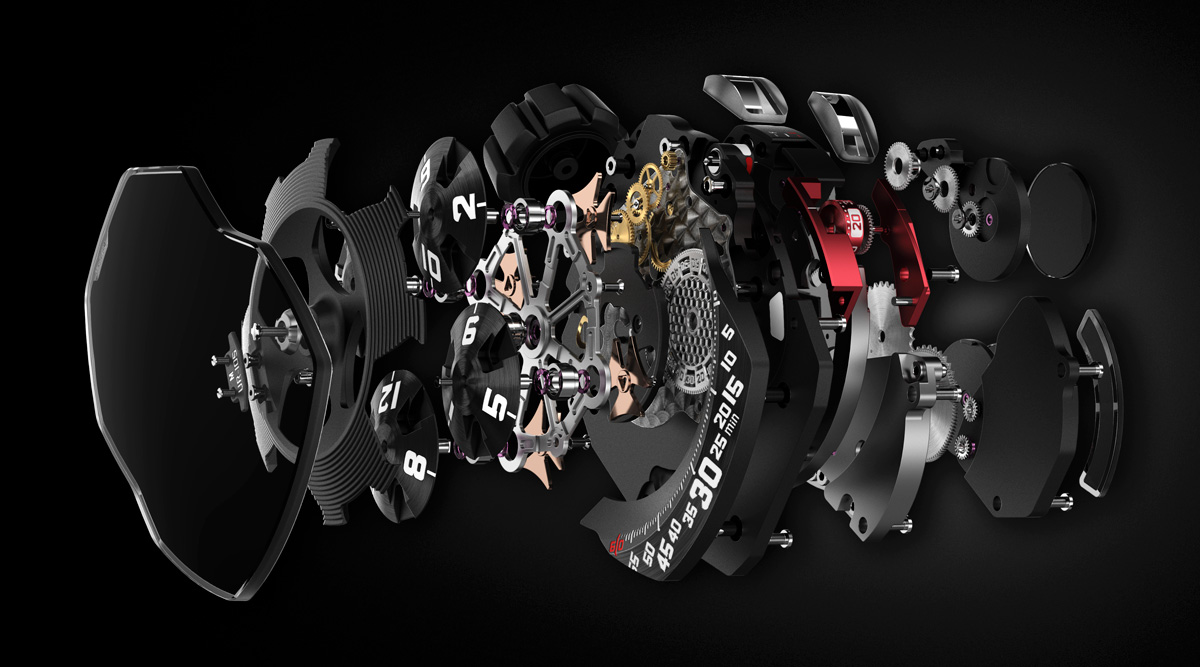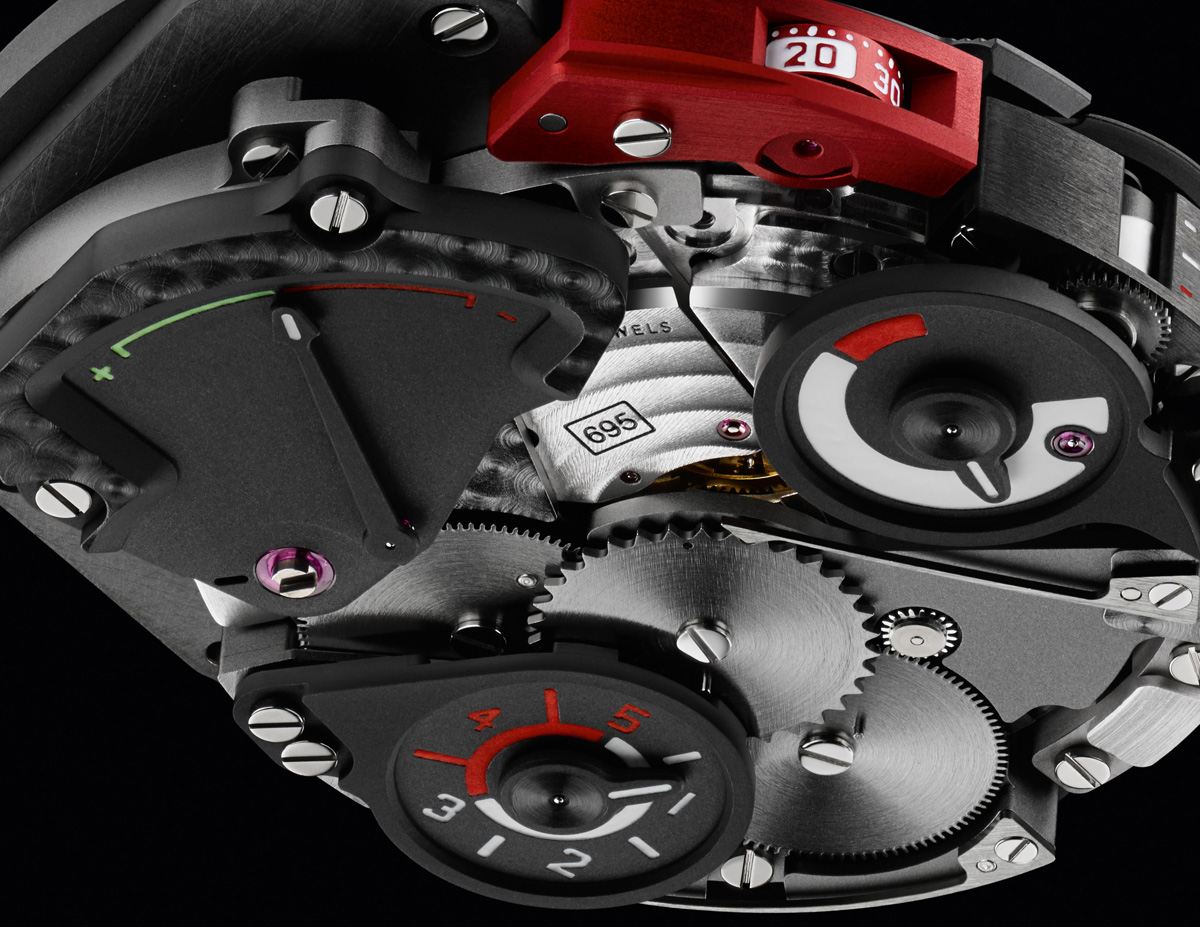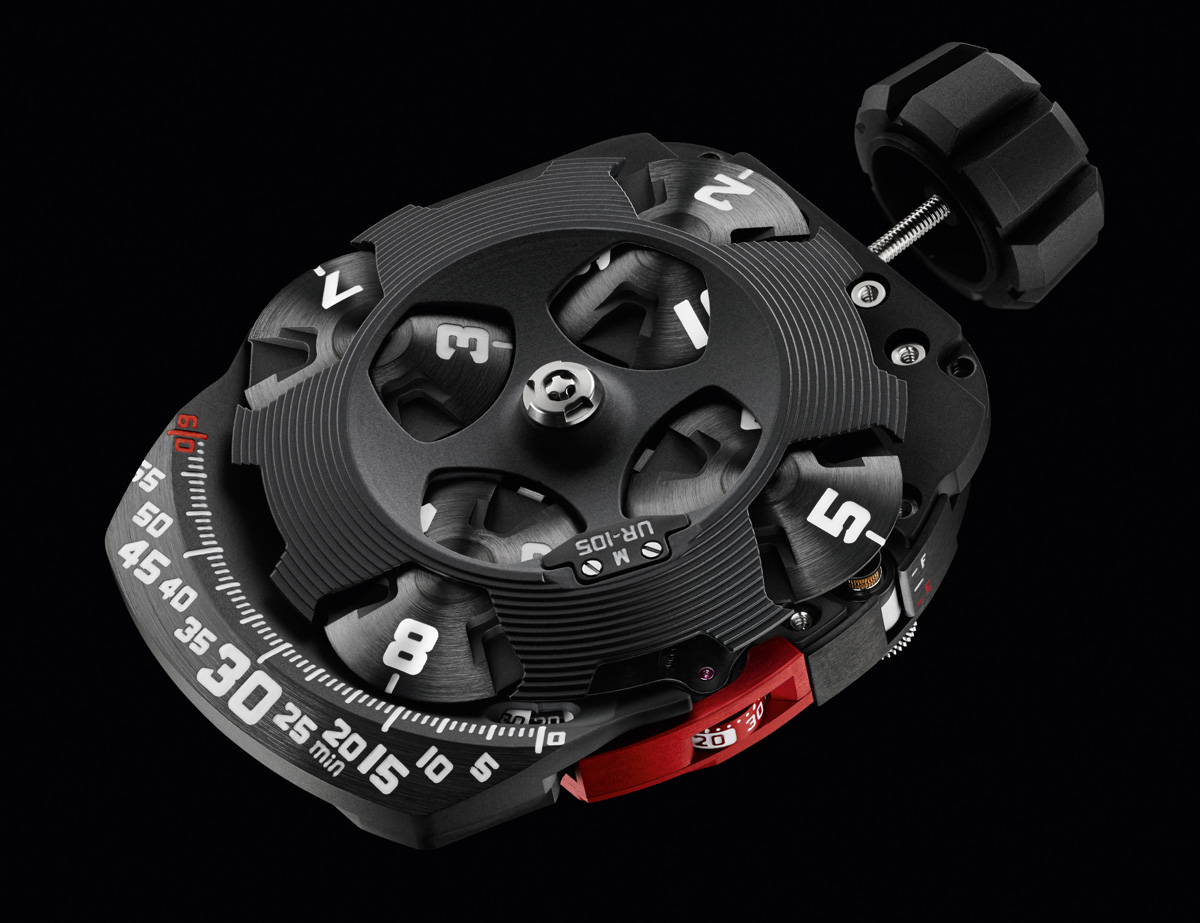 Back to top.
---
You may also enjoy these.