Introducing the SevenFriday M-Series – Same Square Case, Now With a Wandering Hours Display (with specs and price)
SevenFriday, the young and affordable brand from Zurich, has just unveiled its second line of timepieces, which will hit stores later this month. The M-Series retains the brand's signature case shape, but with a wandering hours time display.

Set up only two years ago, SevenFriday has sold 19,000 of its distinctive, square-cased P-Seriers watches to date – an extraordinary accomplishment made possible by a distinctive design, low price and astute use of social media. Designed in Zurich but made in Asia, these cheap and cheerful watches have caught on in a big way.  For its second line of watches SevenFriday – because the founder wants every day to be a Friday – sticks to the same formula. The M1 and M2 use the same case, but with the crown on the left, and the time is indicated by discs.
The M1 and M2 share the same look as its predecessors, with a design inspired by industrial equipment like turbines. Measuring 47 mm by 47 mm, the watches are large and distinctive on the wrist.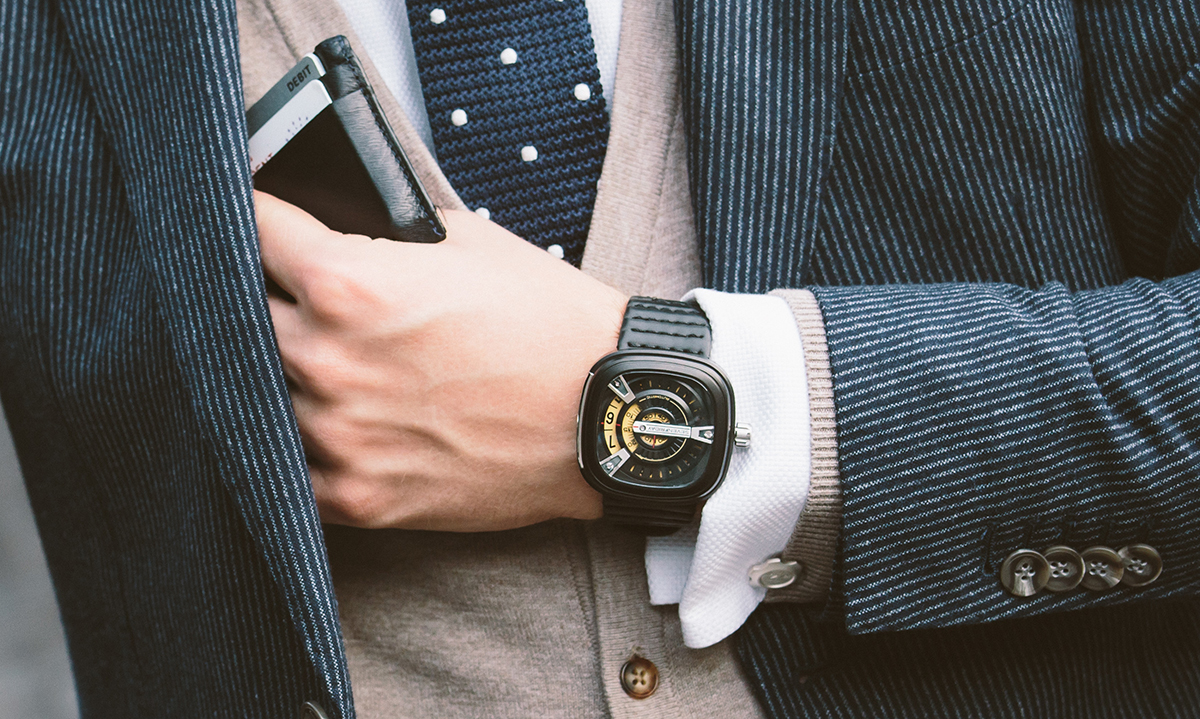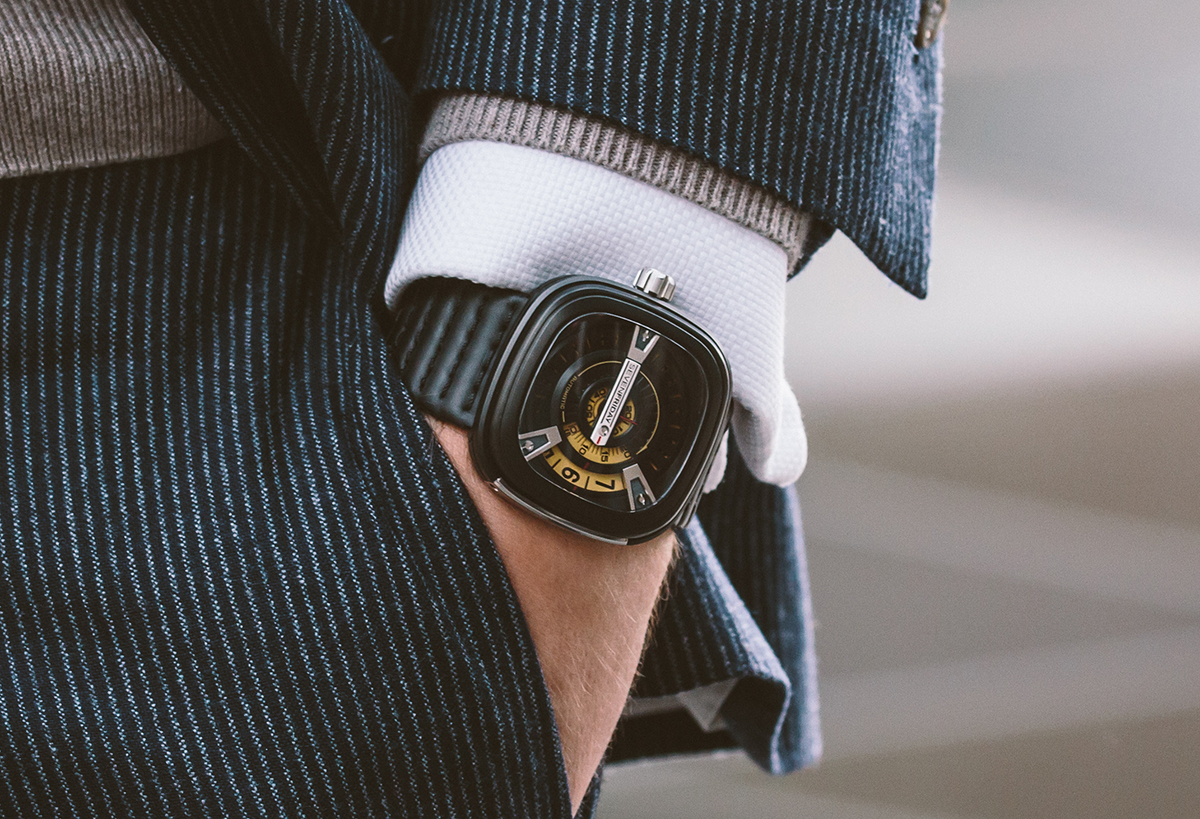 Both powered by automatic Miyota movements (made by Citizen in China), the M1 features a steel case, while the M2 is in black coated steel. The price for the M1 is 1,197 Swiss francs while the M2 is 1,329 Swiss francs before taxes, and they will be available later this month on the SevenFriday website and its authorised dealers.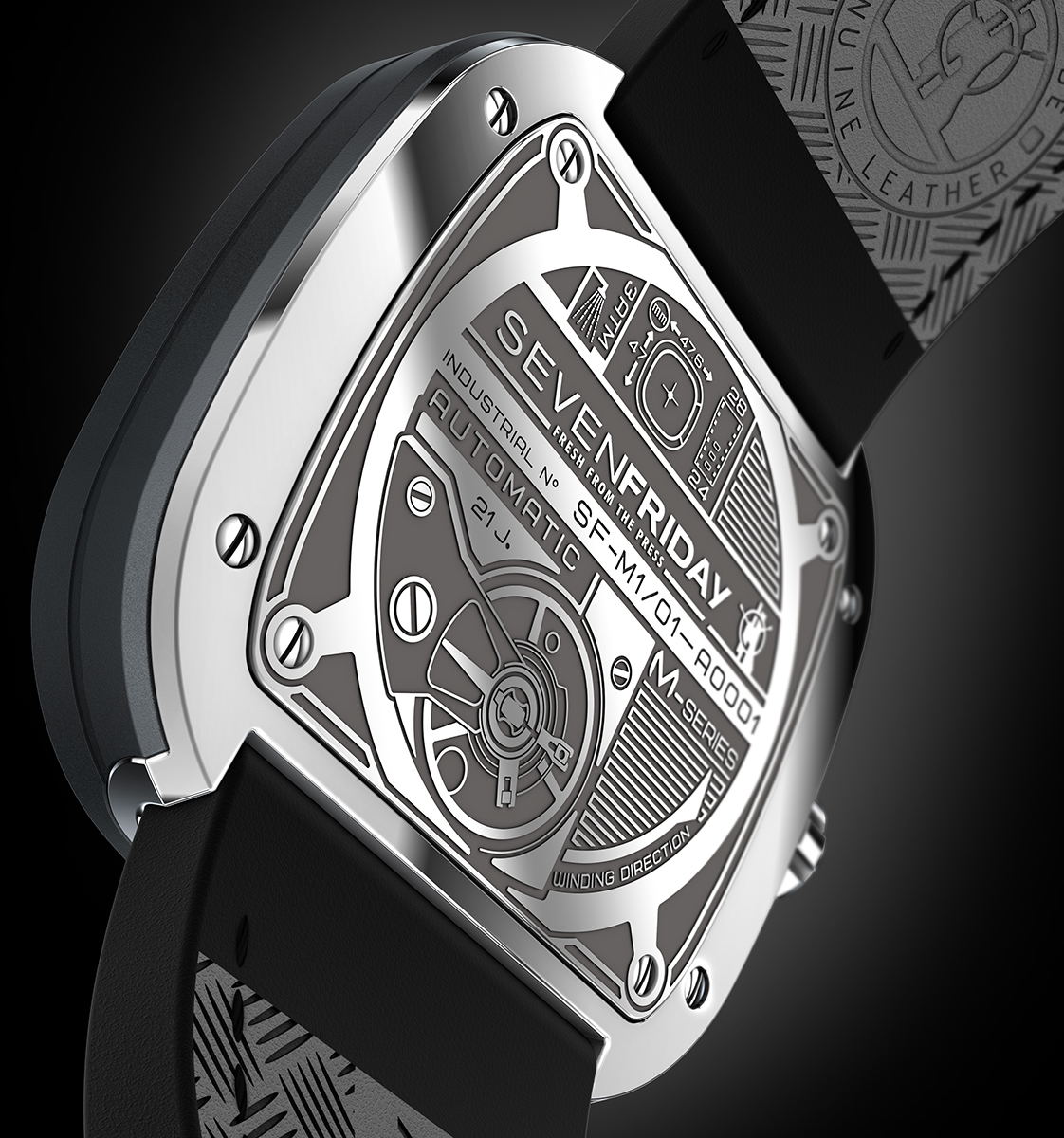 Back to top.
---
You may also enjoy these.