Introducing the SevenFriday Q-Series, Its First Automatic with a Date Function
SevenFriday's affordable and fun mechanical watches get a bit more practical with the Q-Series that has a date and embedded NFC chip.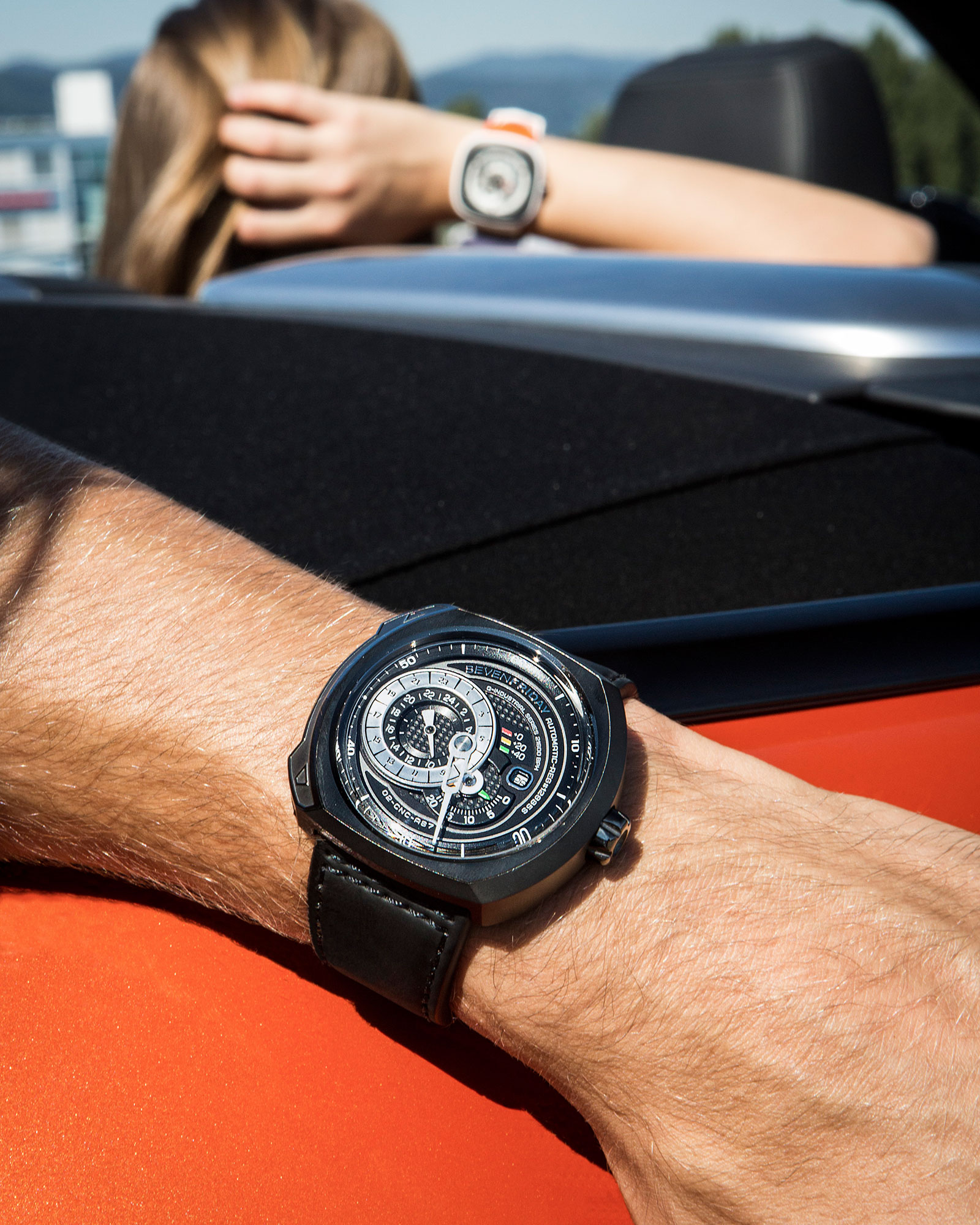 The Q-Series is the latest iteration of the distinctive SevenFriday look, a complex looking watch with simple, practical functions at an affordable price. Featuring the same NFC-equipped, asymmetrical case as last year's hard to read V-Series, the new addition to the line is decidedly more user friendly.
Time is shown regulator style with the hours on an off-centre, 24-hour sub-dial, while the minutes are shown with a hand in the centre. Constant seconds are at five o'clock, and in a first for the brand, the date sits at the conventional three o'clock spot.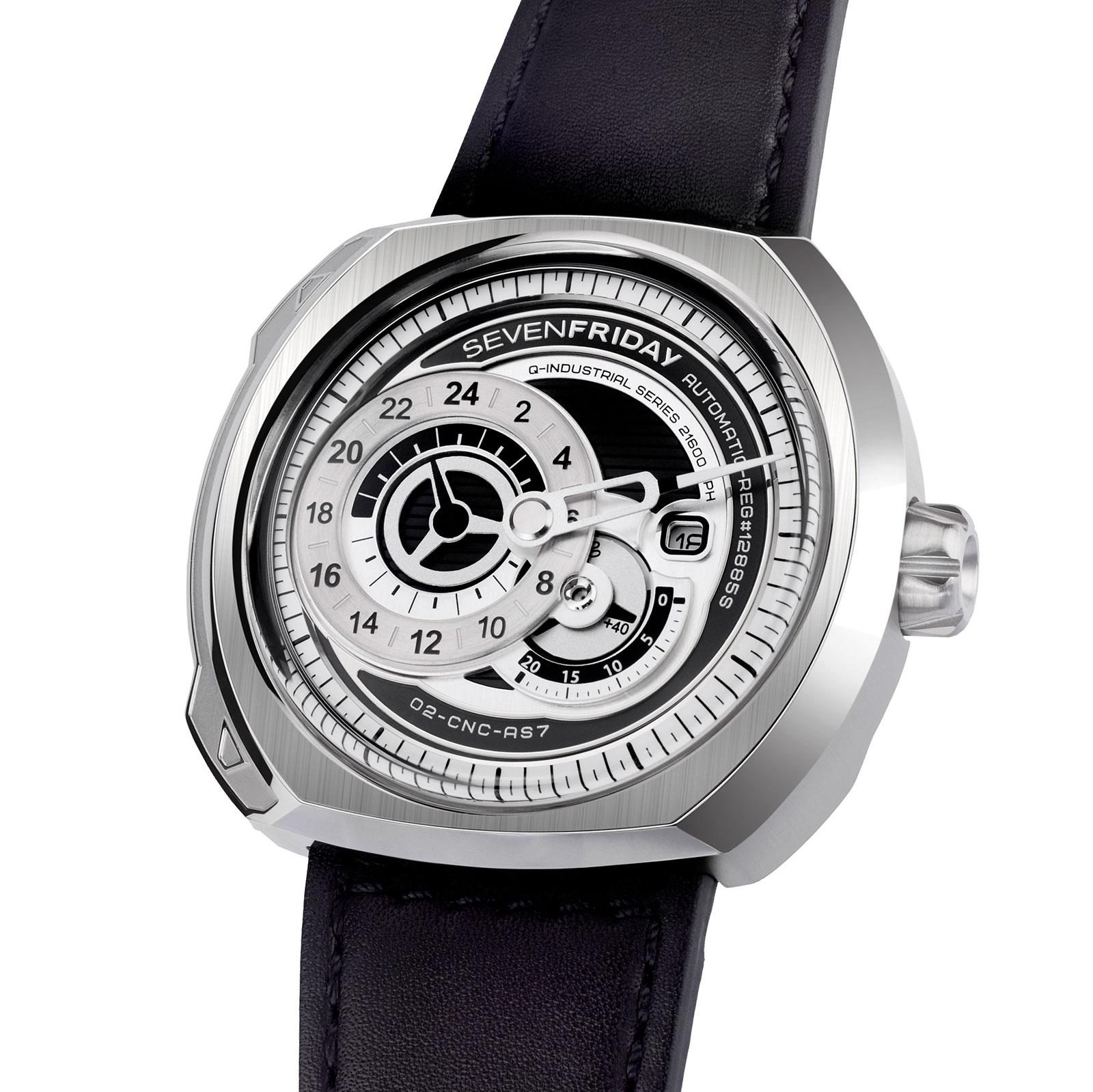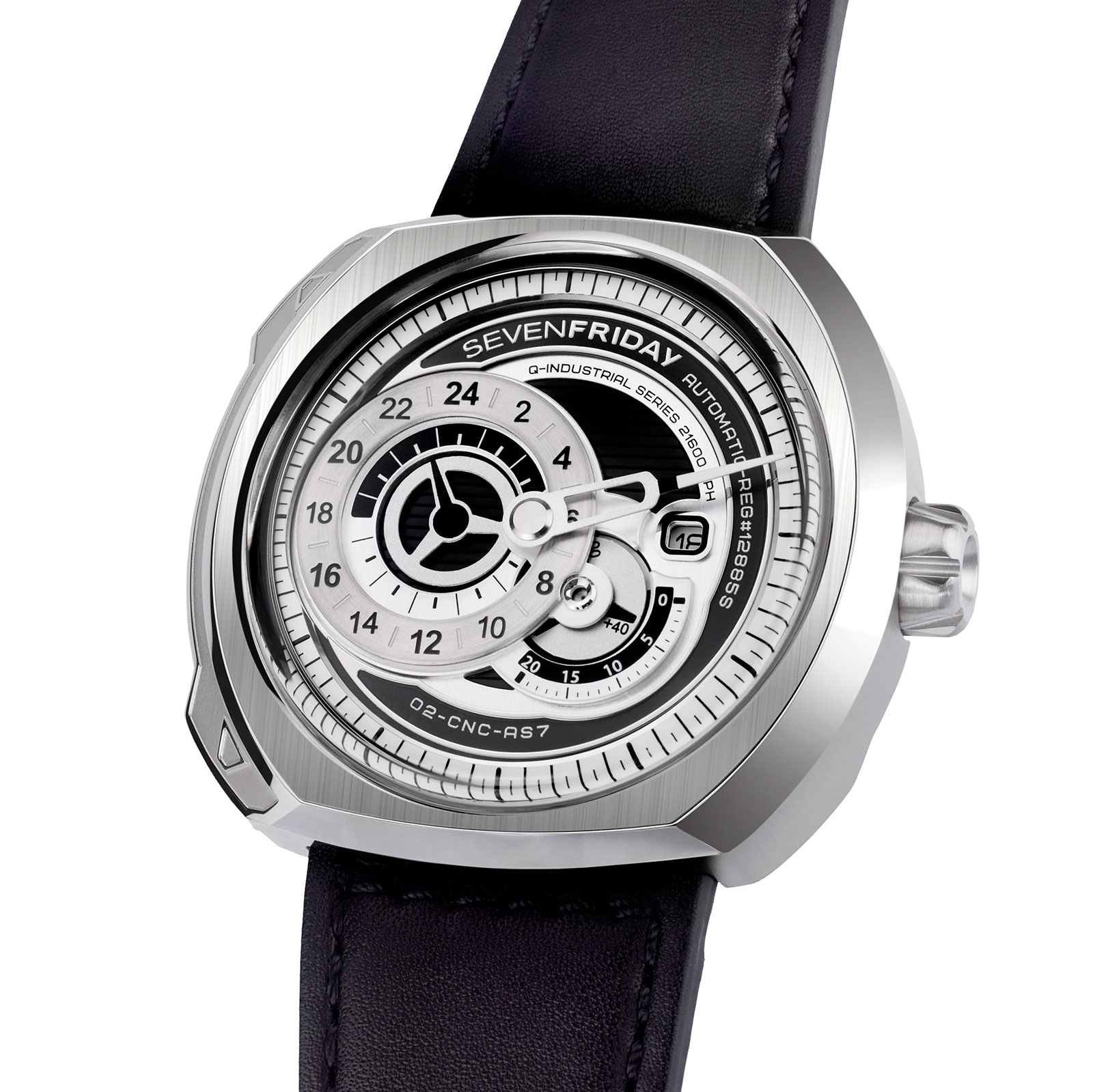 Just like on the V-Series, the case back has a near-field communication (NFC) chip that serves as a guarantee of authenticity. An NFC-enabled smartphone with the SevenFriday app can scan the chip to verify the provenance of the watch, and also allows the owner to register the watch on SevenFriday's website. In the future SevenFriday aims to include after-sales service and an owner's club in the app.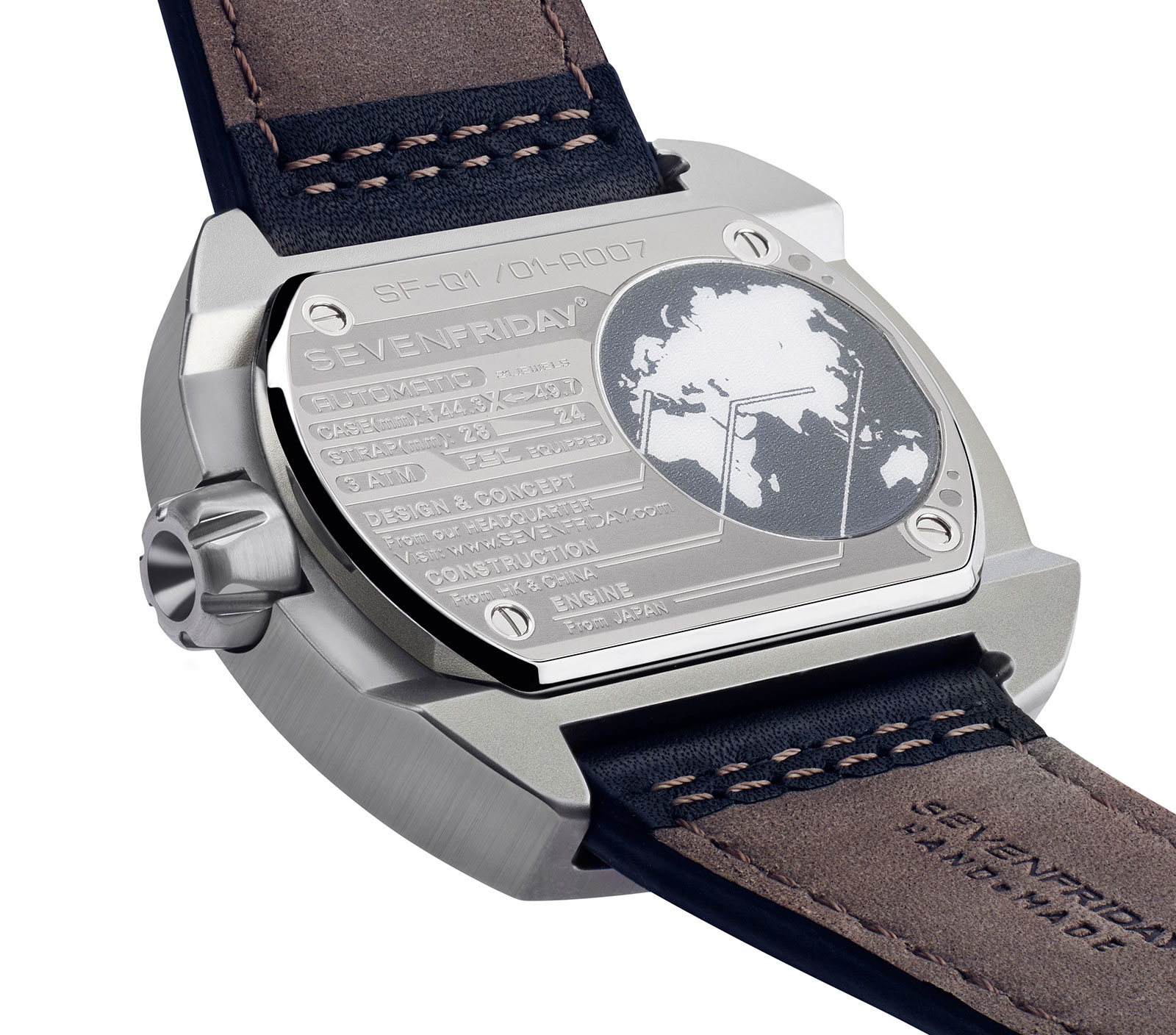 Another convenient feature carried over from the V-Series is the "Fast Strap Changer" or FSC. A simple but well conceived mechanism for easy strap replacement, the FSC comprises two spring-loaded buttons inside the protrusions on the left of the case that are marked by arrows. Pushing the buttons with a toothpick or another small pointed object releases the spring bar that secures the strap, eliminating the need for a specialised tool.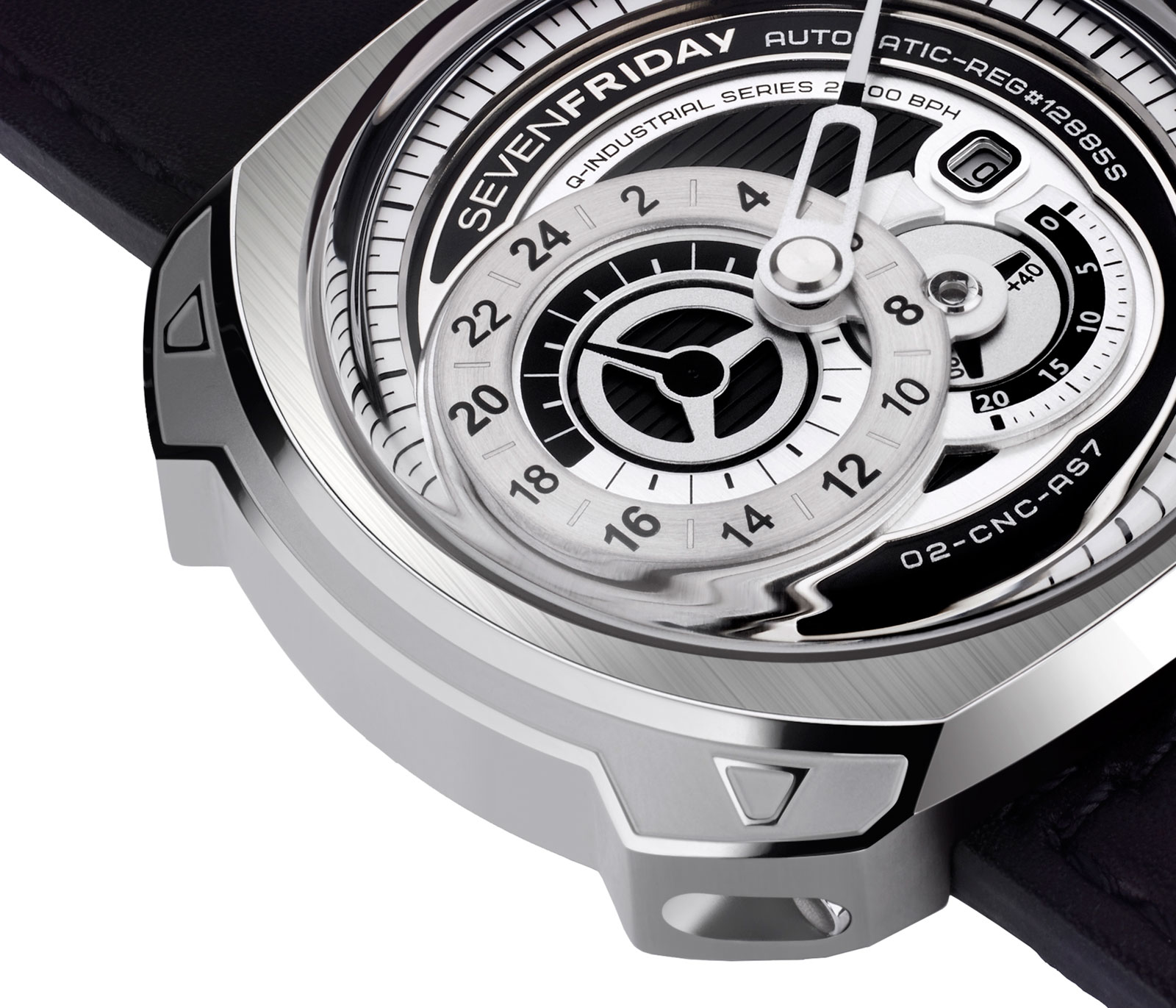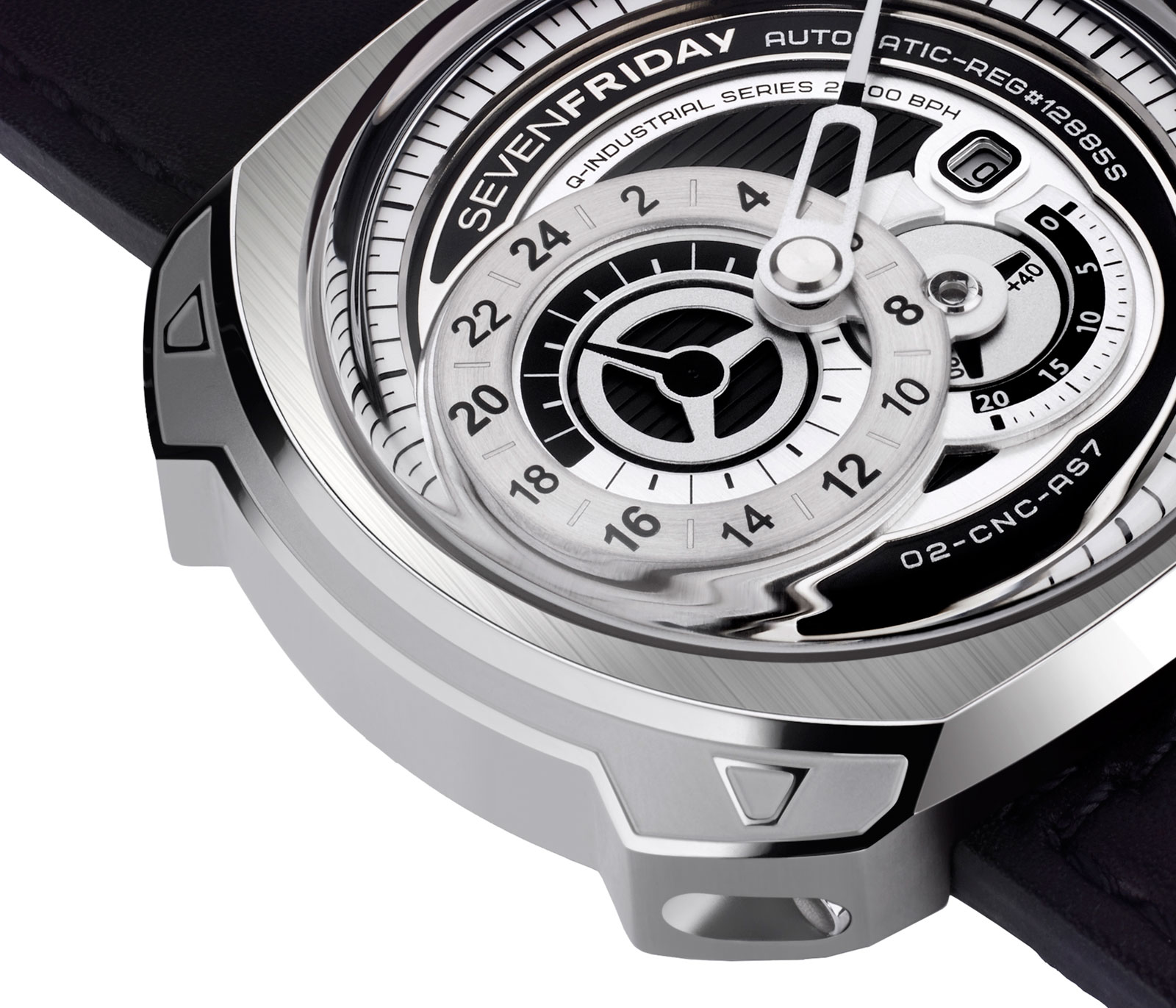 The rest of the watch follows the successful SevenFriday formula established with the P-Series that launched the brand. The case is a large 44.3mm in diameter and 49.7mm long, equipped with the automatic Miyota calibre 8219. Though the watch is designed in Zurich, most of the external components are made in Hong Kong and China, a fact that SevenFriday proudly emblazons on the case back, as is tradition.
Three models make up the Q-Series, in silver, copper and all-black.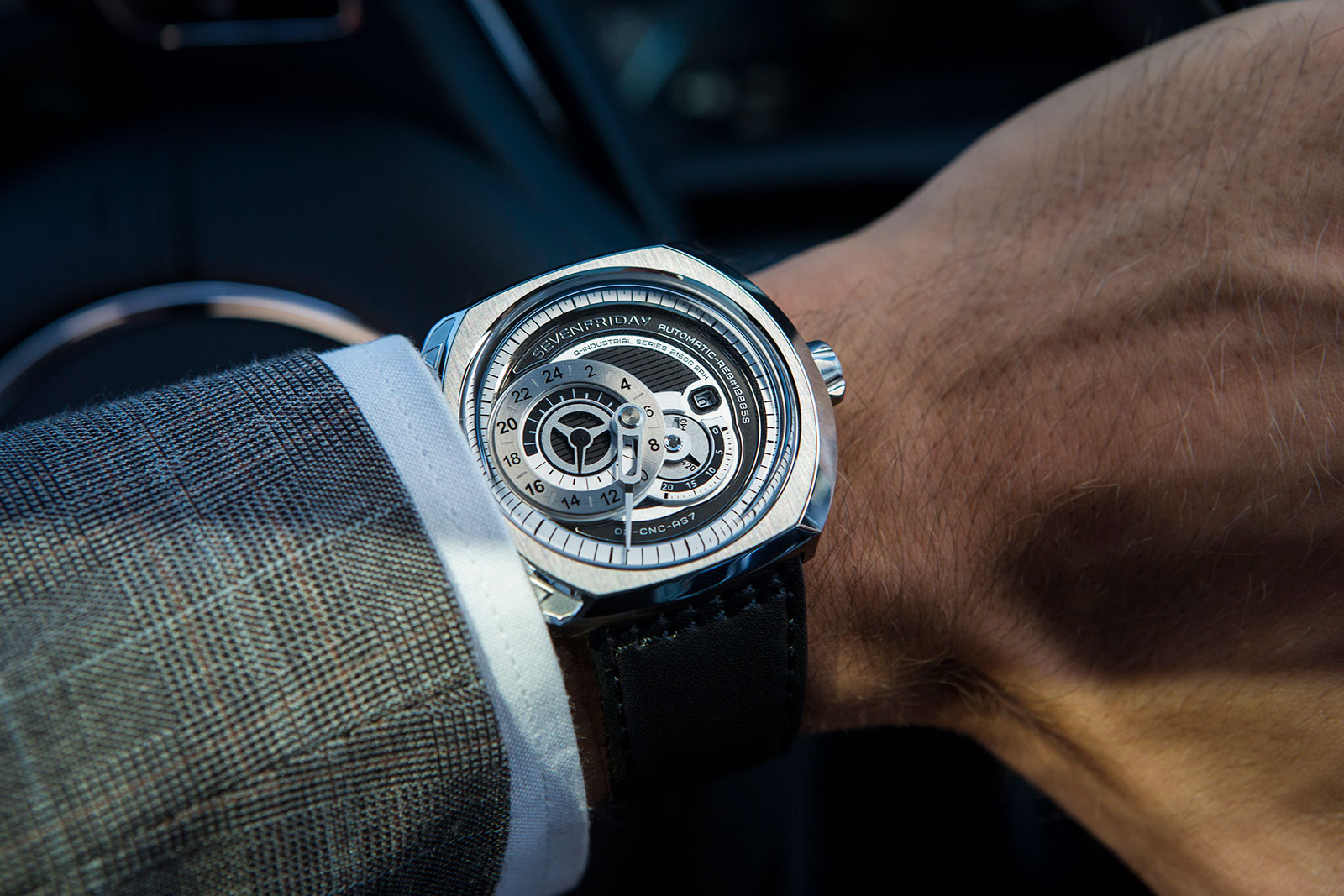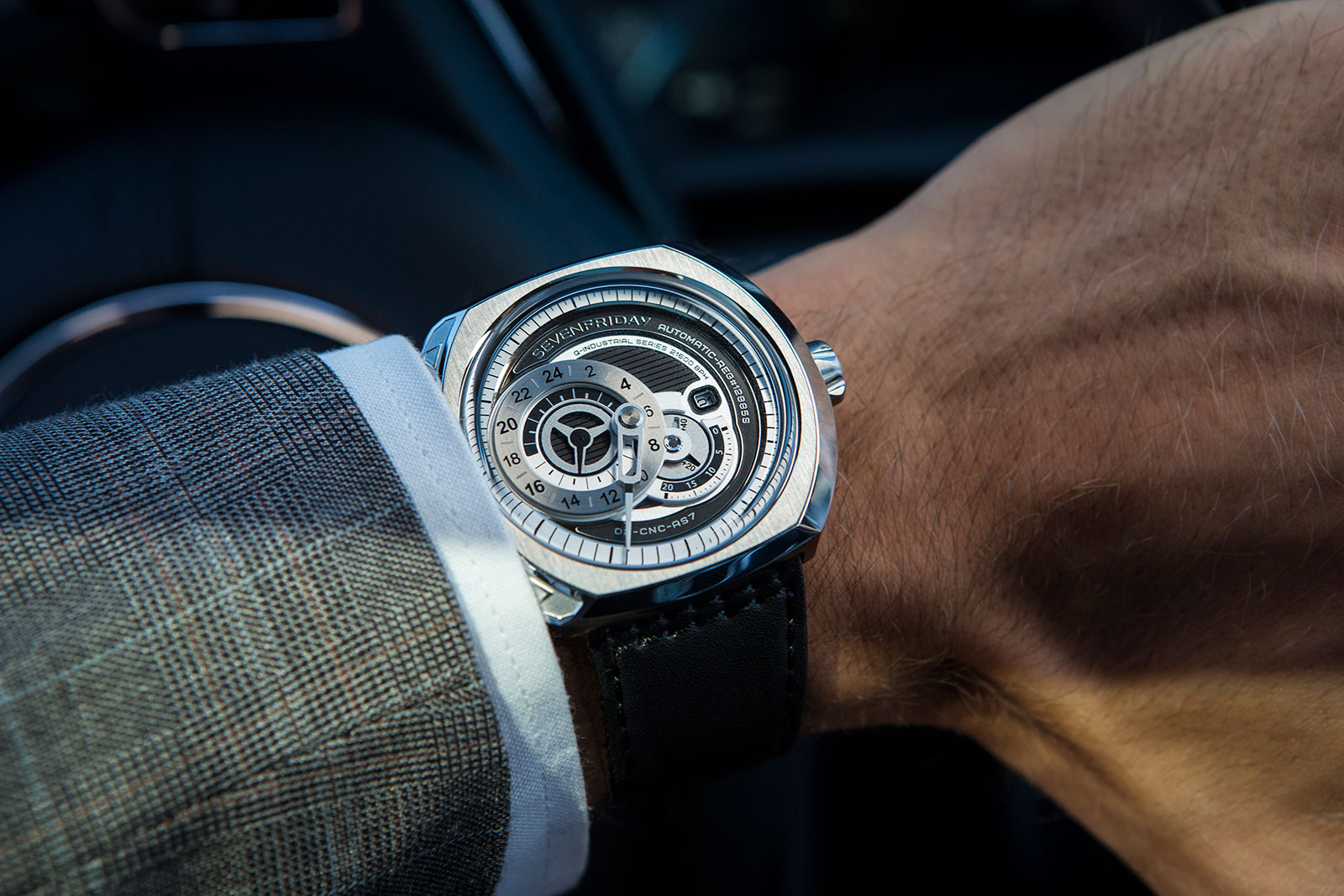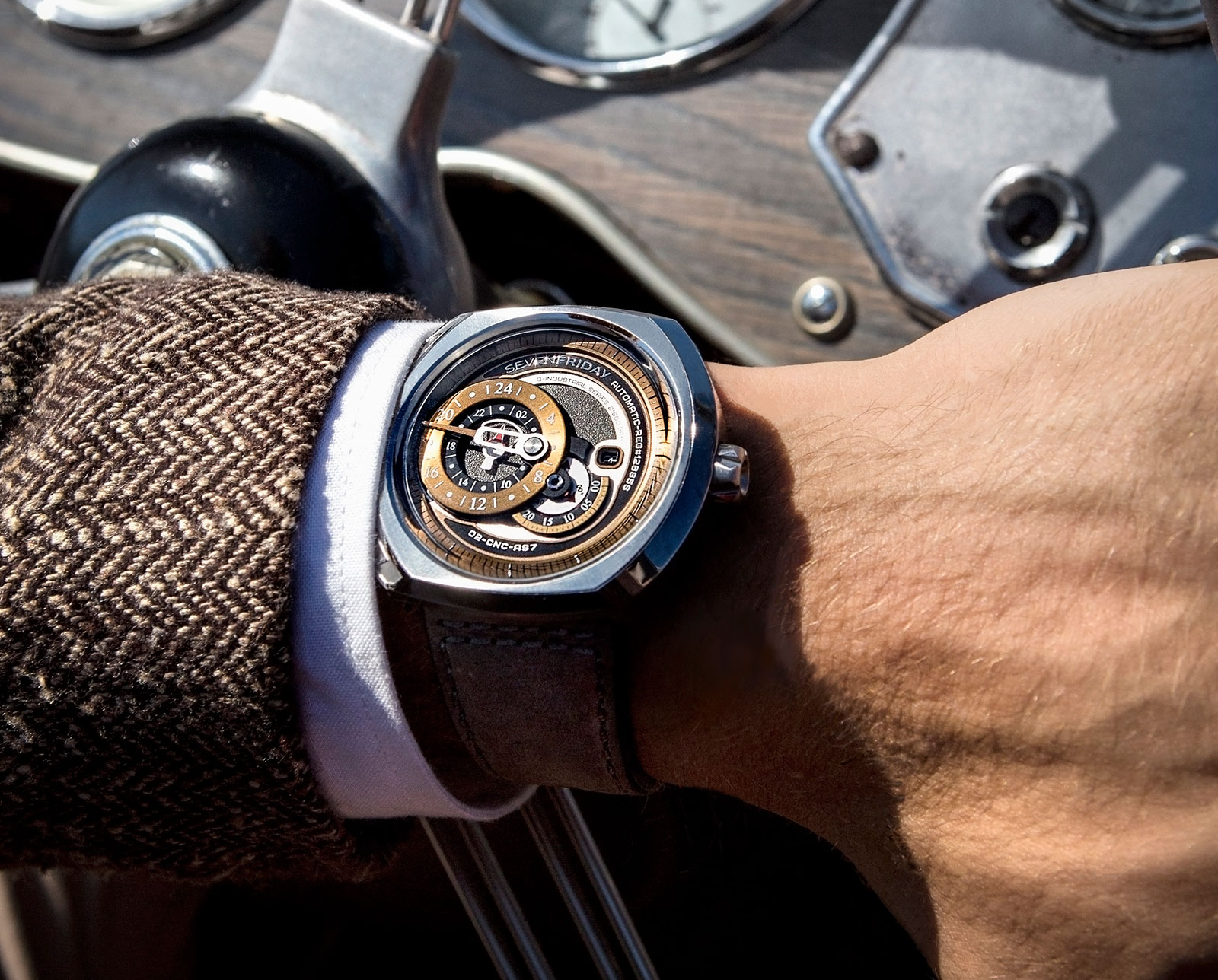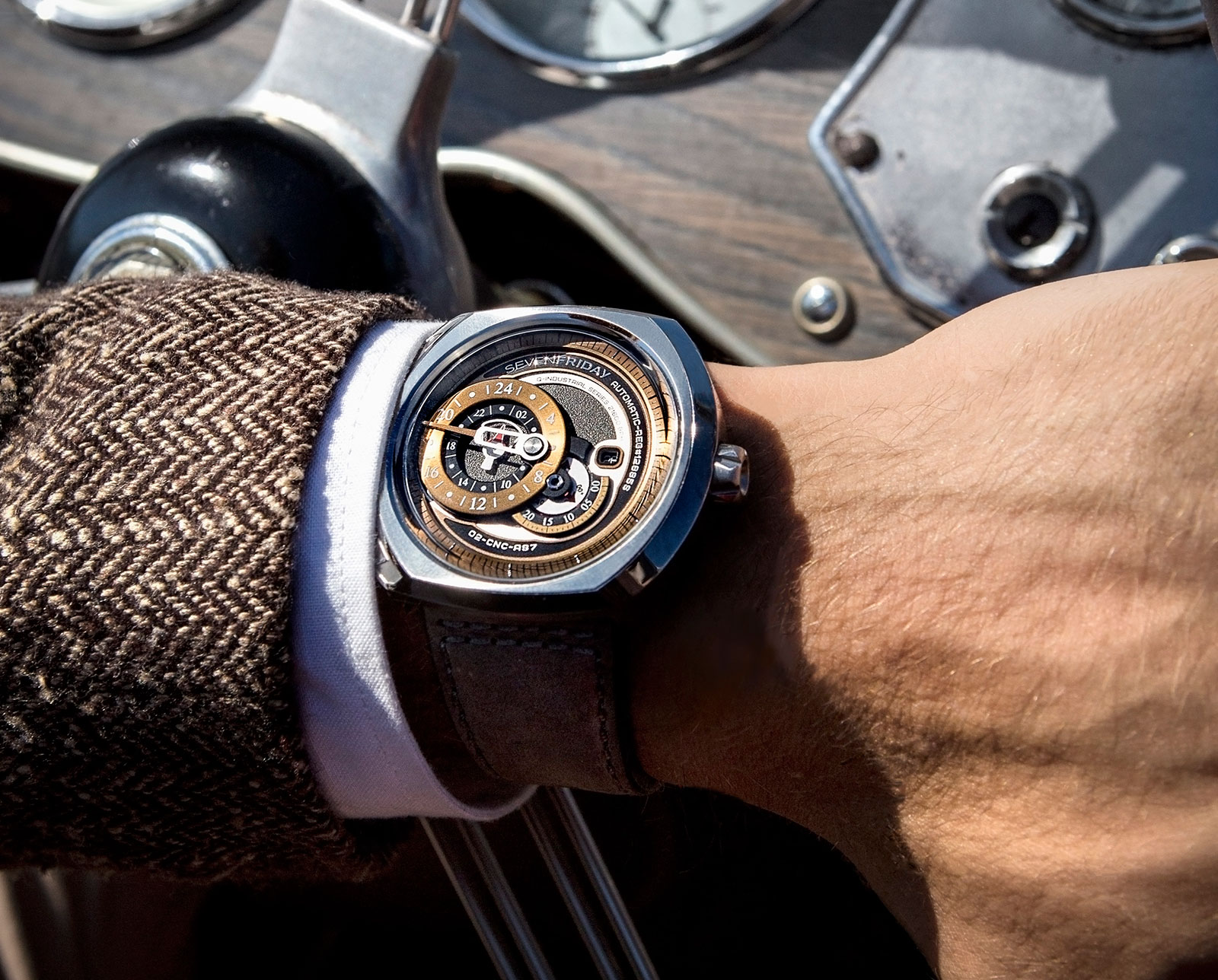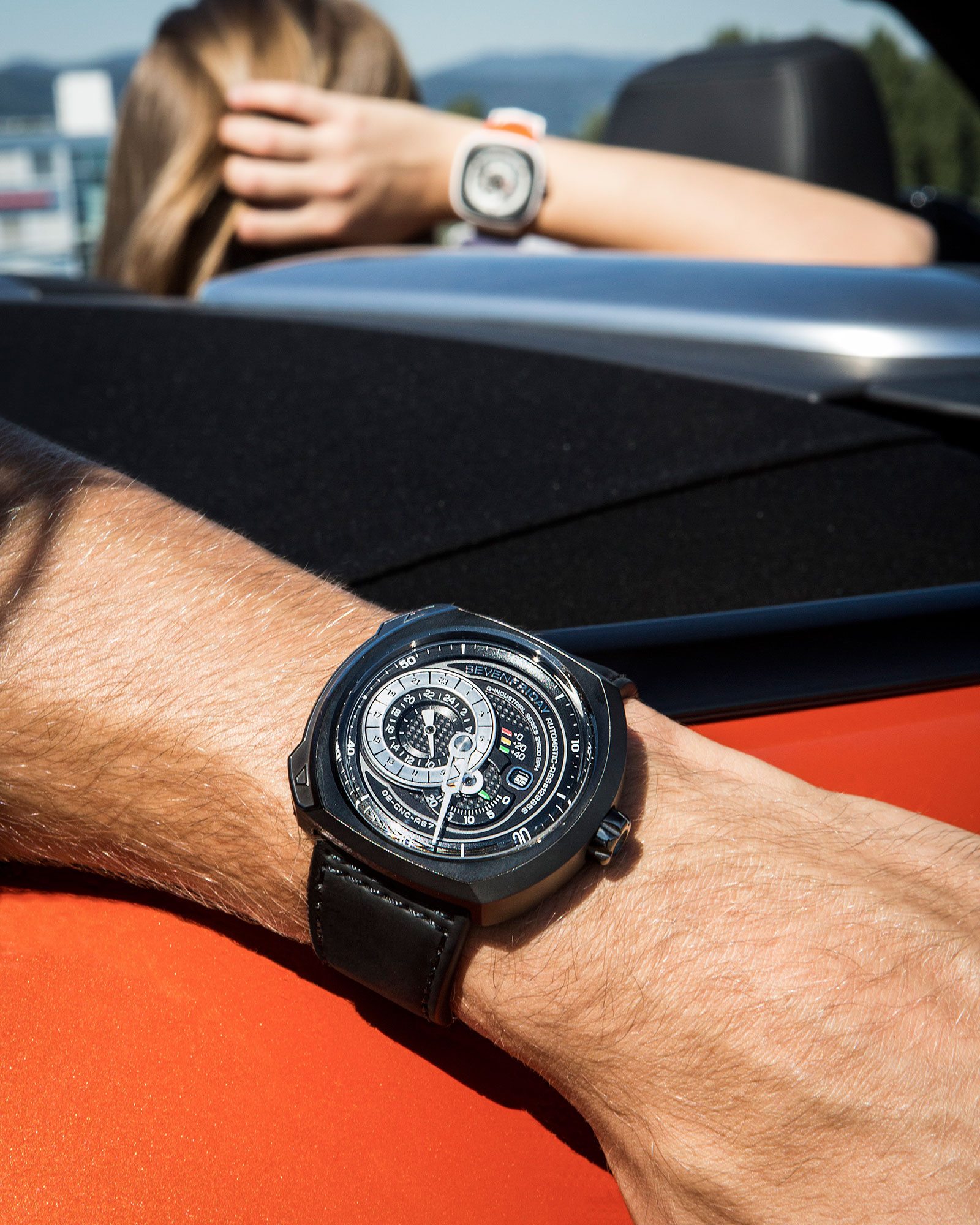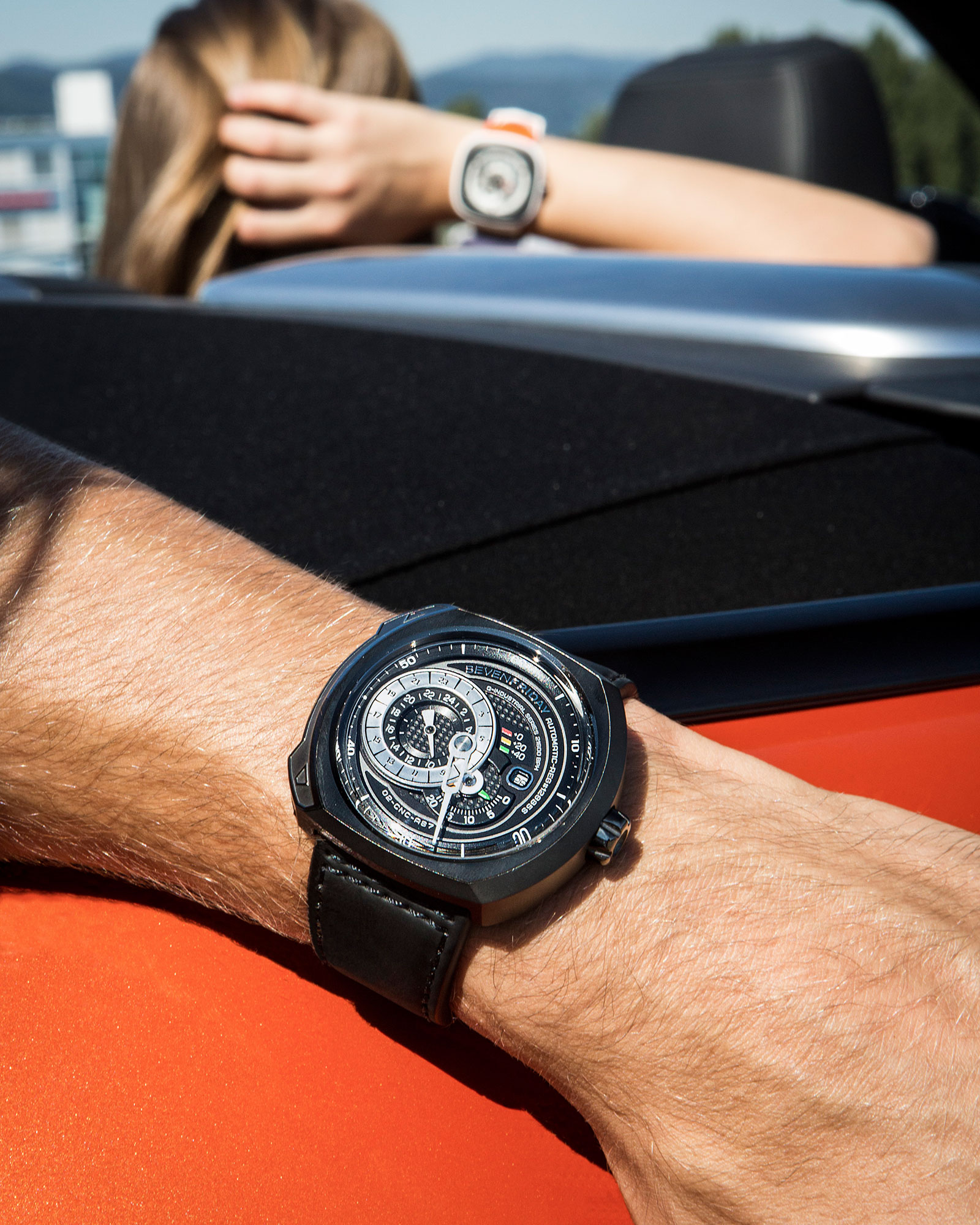 Pricing and availability 
The Q-Series will reach stores on September 20, 2016, though the exact date will vary by country. Pricing is as follows:
Q1/01 in silver – US$1160 or S$1778
Q2/01 in copper – US$1190 or S$1850
Q3/01 in all-black – US$1220 or S$1915
Singapore dollar prices include GST.
---
Updated September 12, 2016: Singapore dollar pricing included.
Back to top.
---