Introducing the HYT H1 Iceberg In Blue and White (with live photos and price)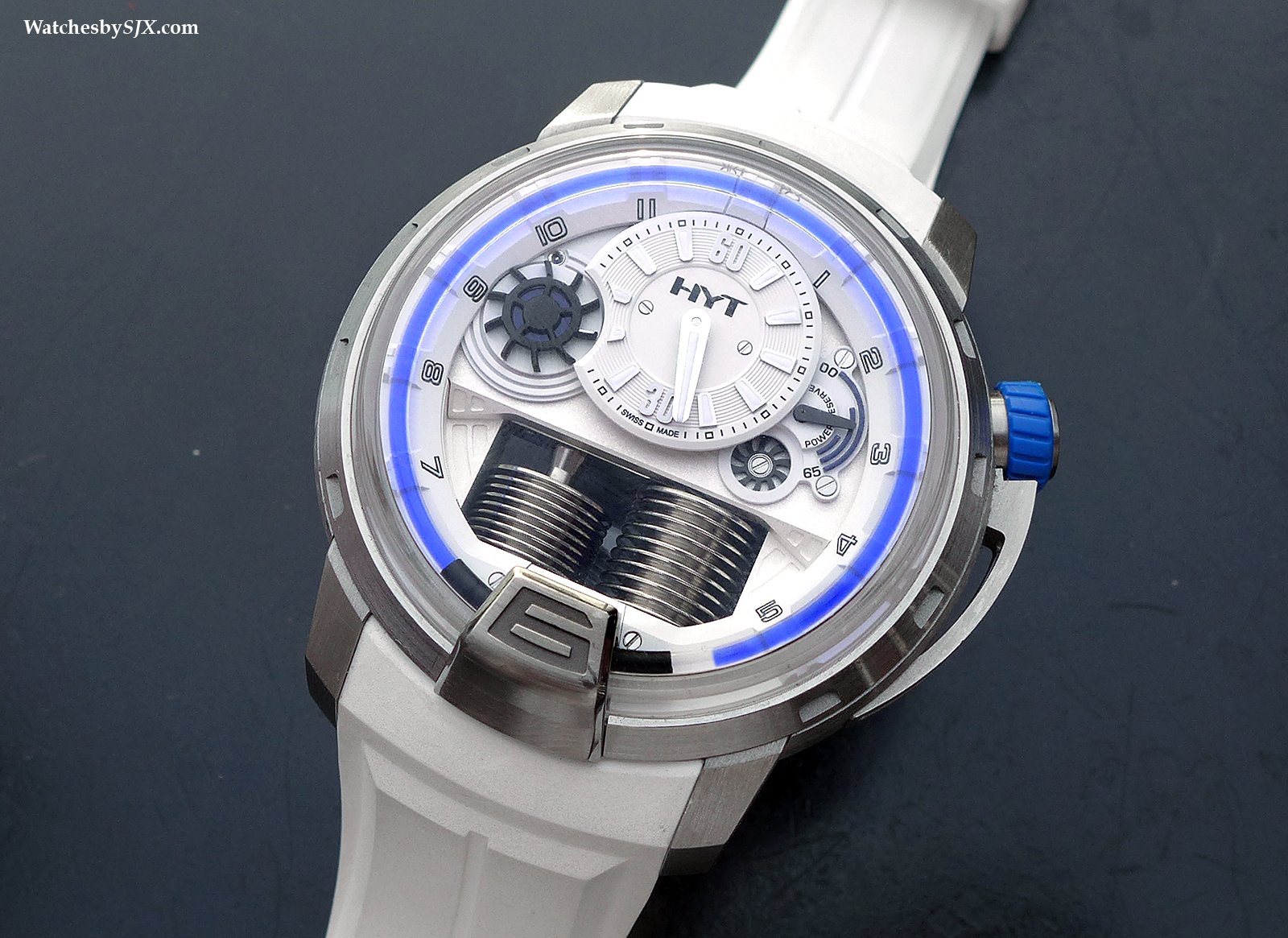 Hydro-mechanical horologists HYT has just unveiled a new blue and white version of its H1. Limited to 50 pieces, the H1 Iceberg features a titanium case, and a blue fluid hour indicator.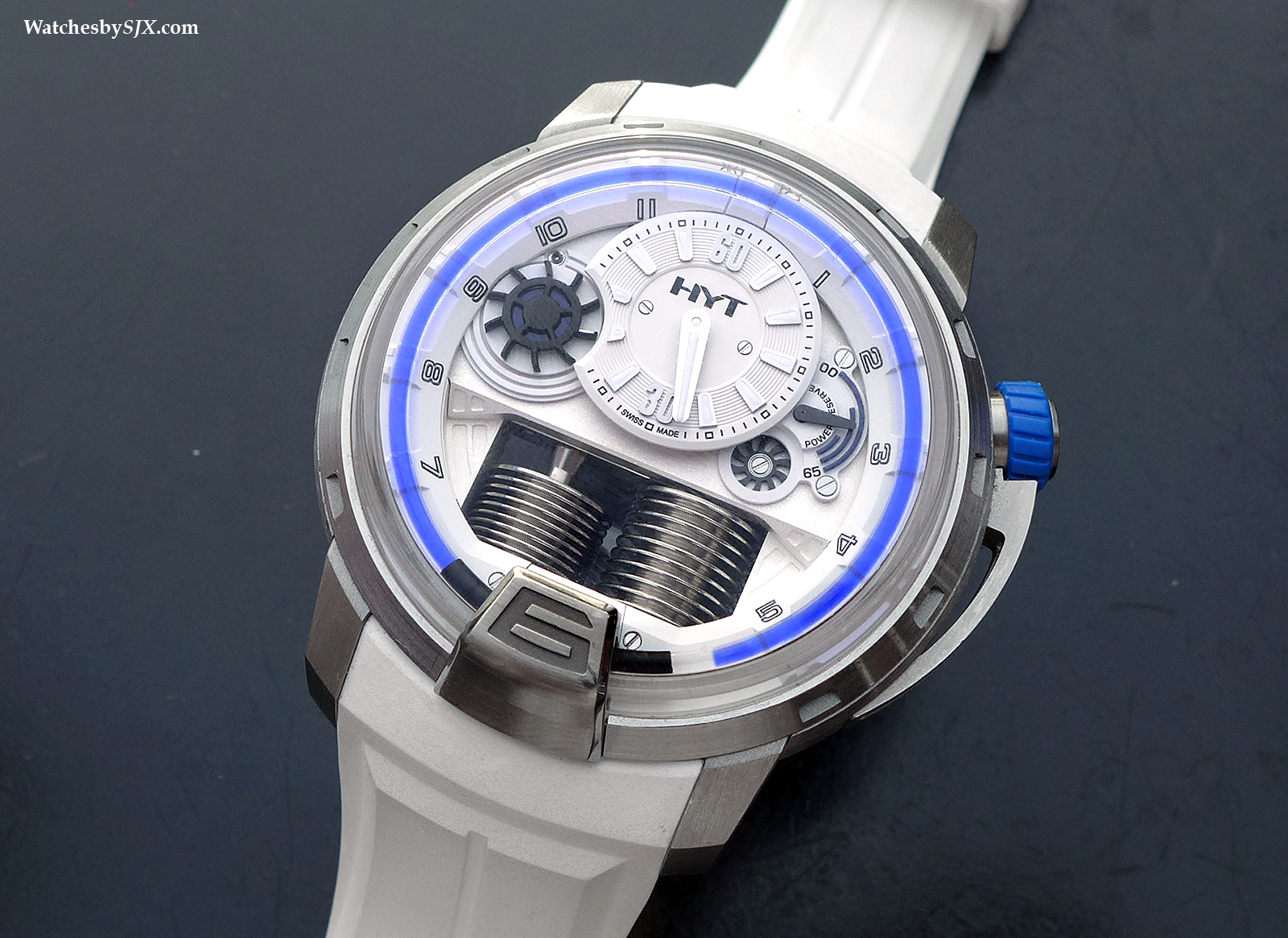 Since its introduction in 2012, the HYT H1 has grown into a line-up of 15 variations. The first ever wristwatch with a fluid time display, the H1 is now in titanium with a white dial and blue fluid hour display.
Mechanically the H1 Iceberg is identical to the other H1 models, with a movement developed by Chronode and HYT. The calibre is essentially two distinct sections: a conventional mechanical movement with a 65 hour power reserve, plus a fluid display module with twin bellows that drive the liquid for the hour display.
Inside the glass tube around the perimeter of the dial are two fluids, one clear and another blue. The time is indicated by the meniscus of the two immiscible fluids (the clear liquid is oil based while the coloured one is water based so they can't mix), which travels forward until it hits the six o'clock, after which it returns to zero like a retrograde hand.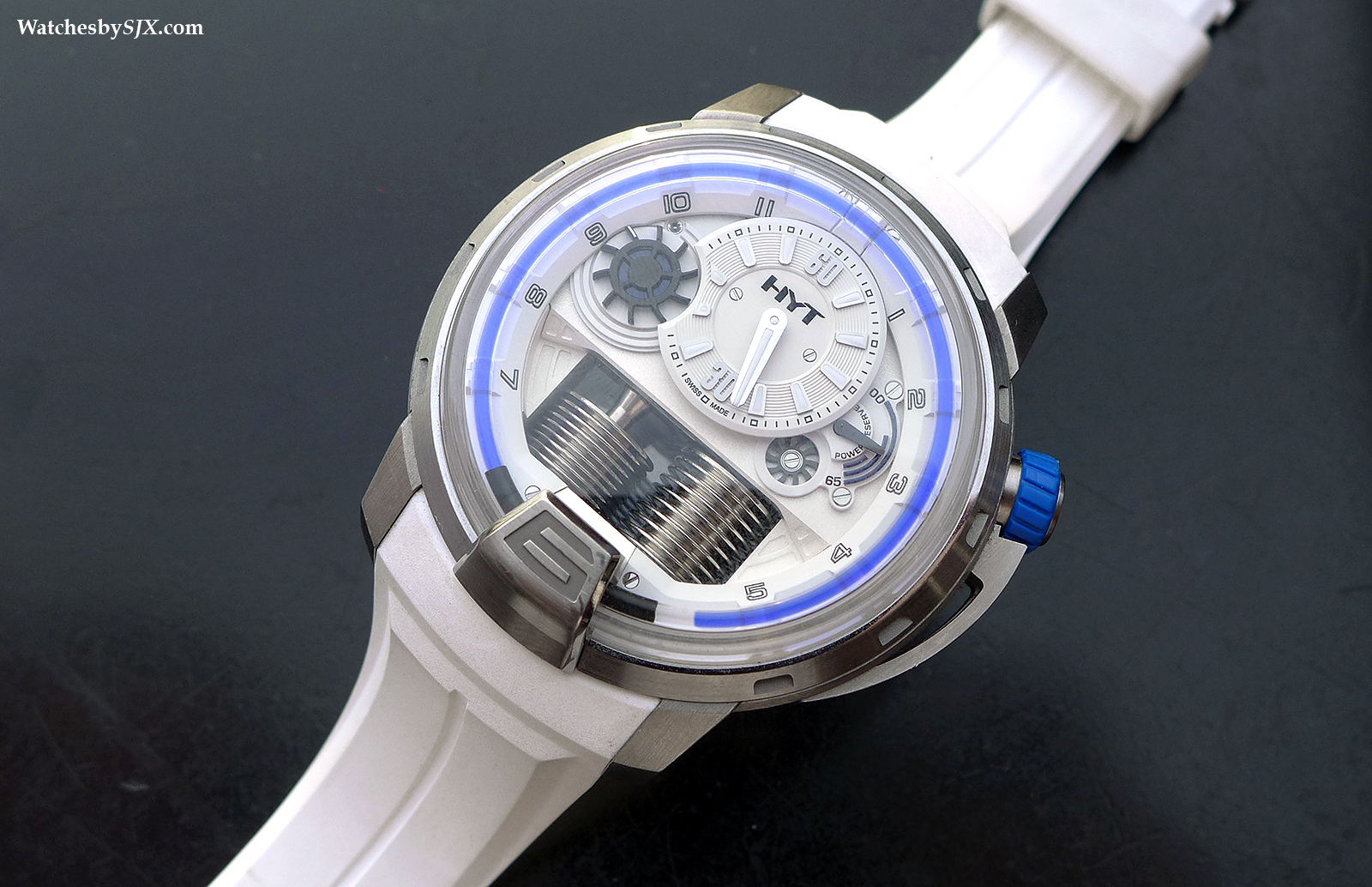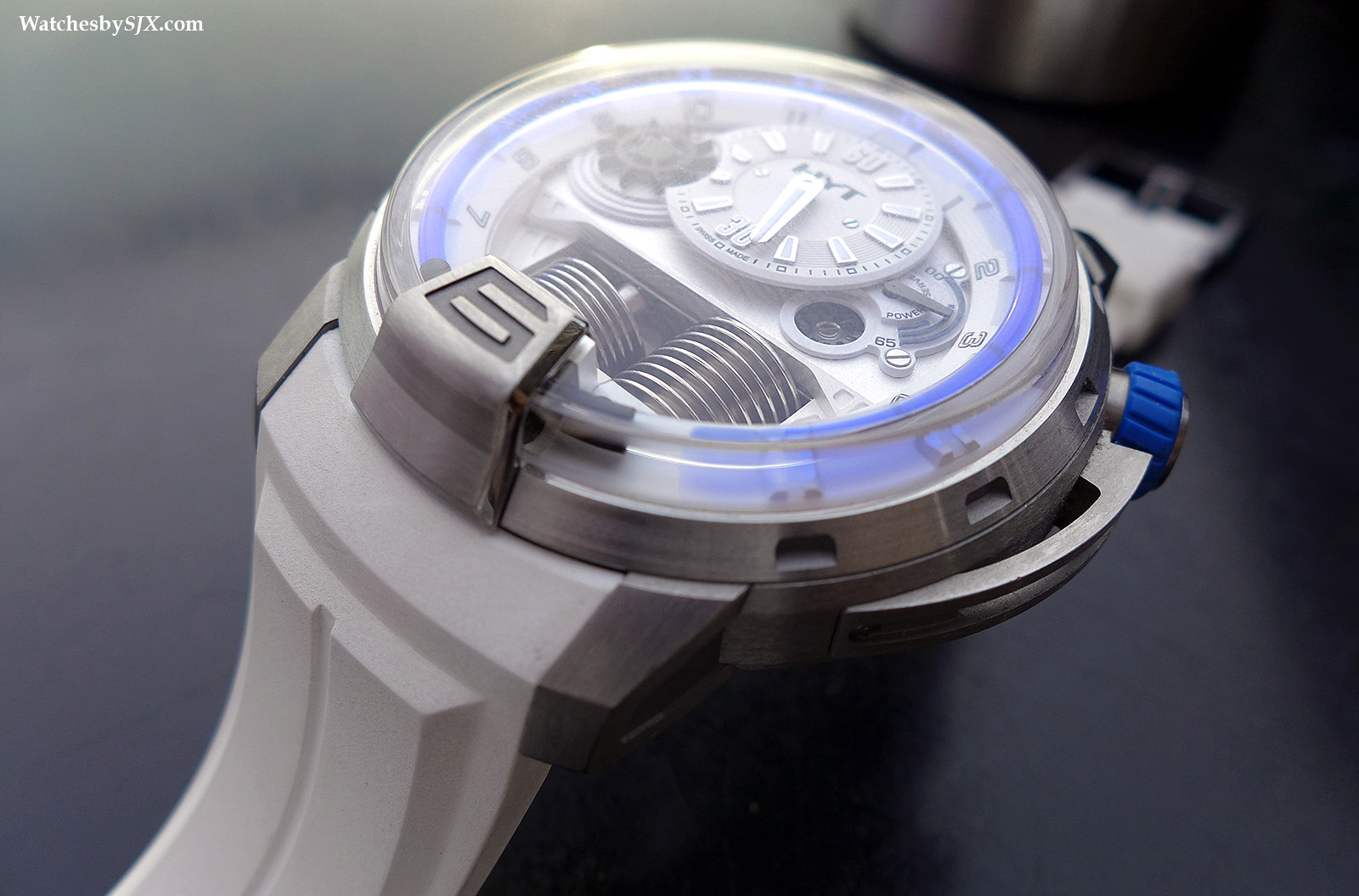 The H1 is is very large, measuring 48.8 mm in diameter and 17.9 mm high, but being in titanium is reasonably lightweight. And the strap angles downwards from the lugs so it sits on smaller wrists as well.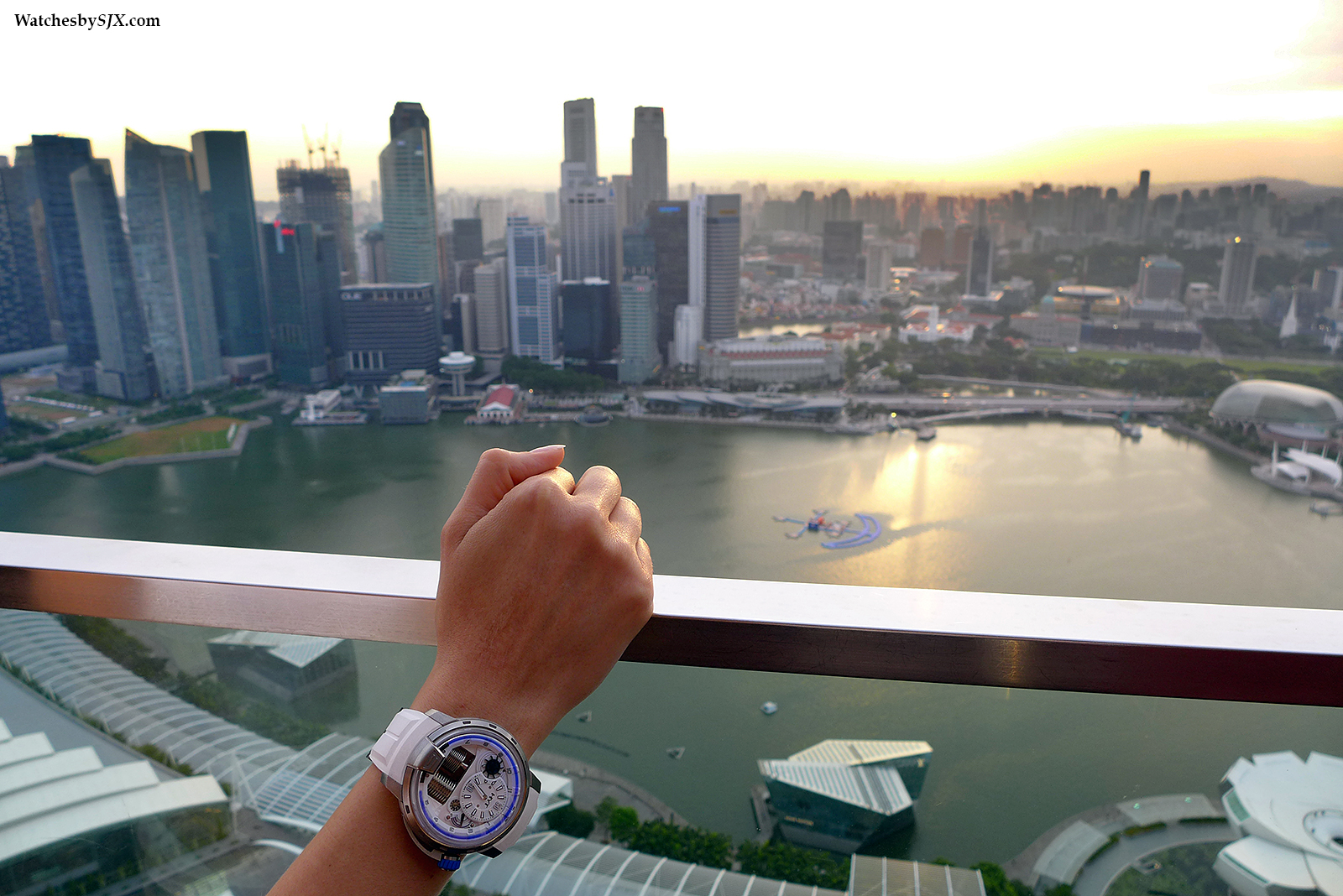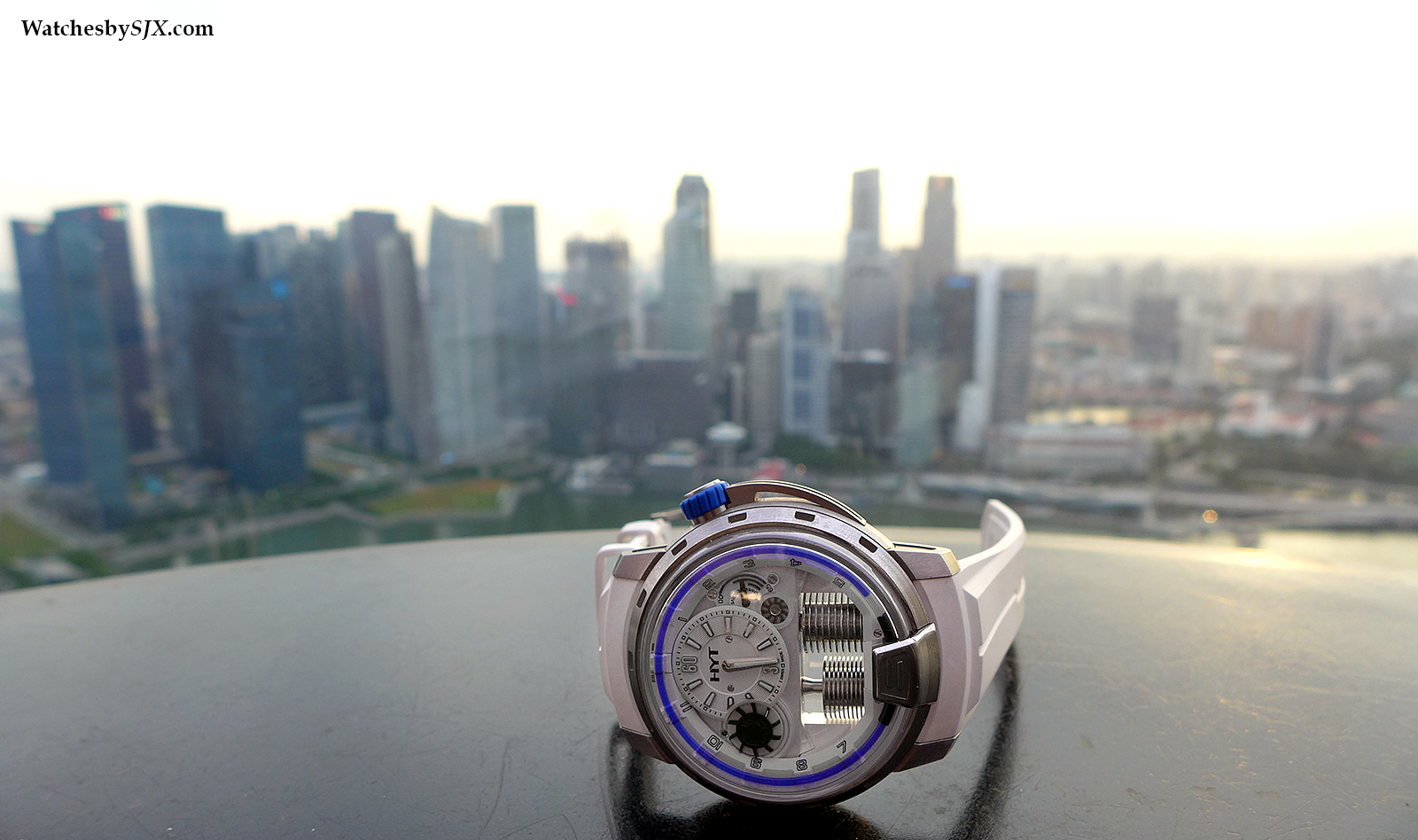 Limited to 50 pieces, the H1 Iceberg has a retail price of US$60,000 or 56,000 Swiss francs, with delivery in August 2014.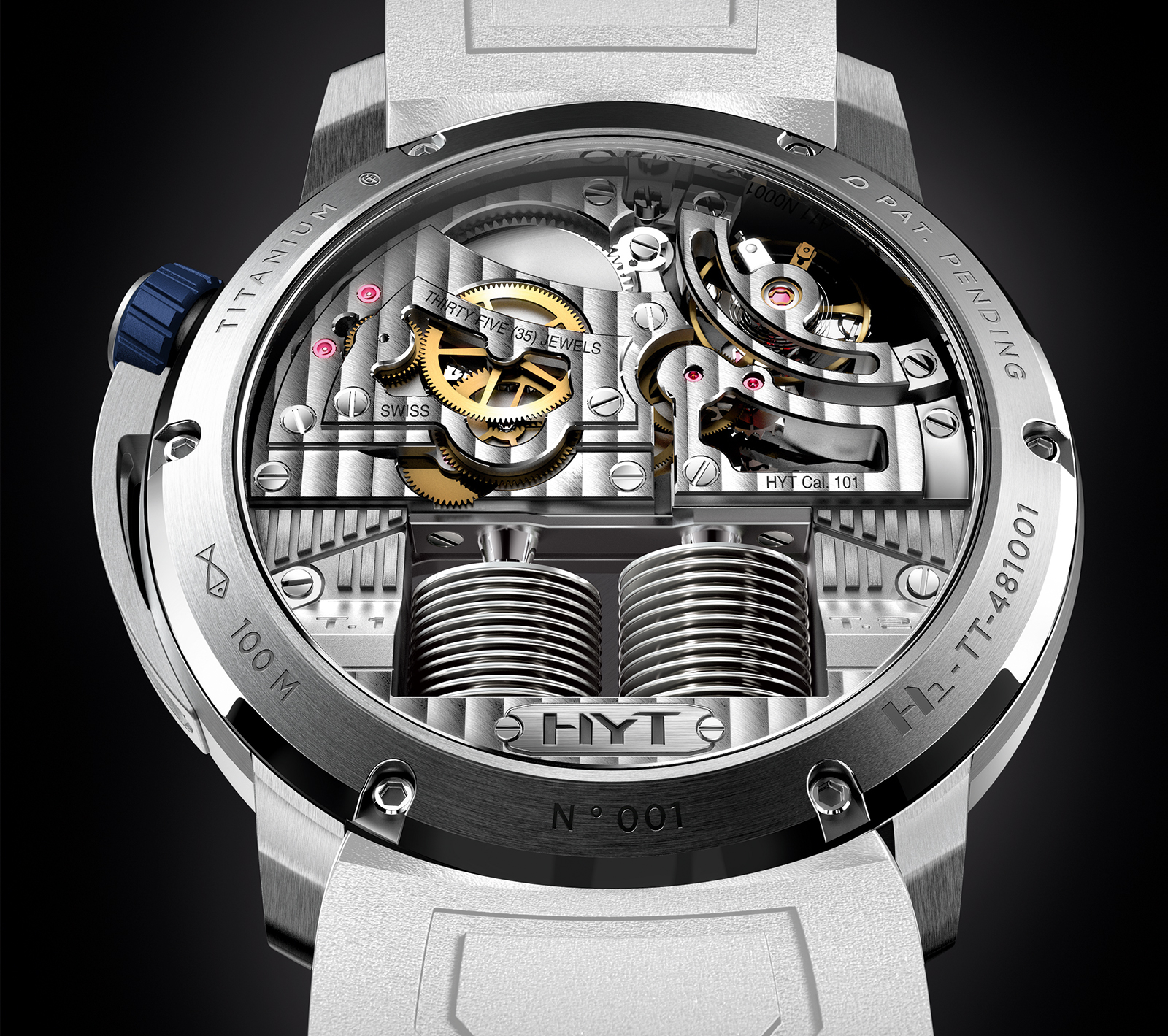 Back to top.
---