NEWS: Jean-Frédéric Dufour Appointed New CEO of Rolex
Rolex has appointed Jean-Frédéric Dufour its incoming CEO, putting him in charge of the world's largest luxury watchmaker. Dufour, who currently runs Zenith, will succeed Gian Riccardo Marini, who took over Rolex only in 2011.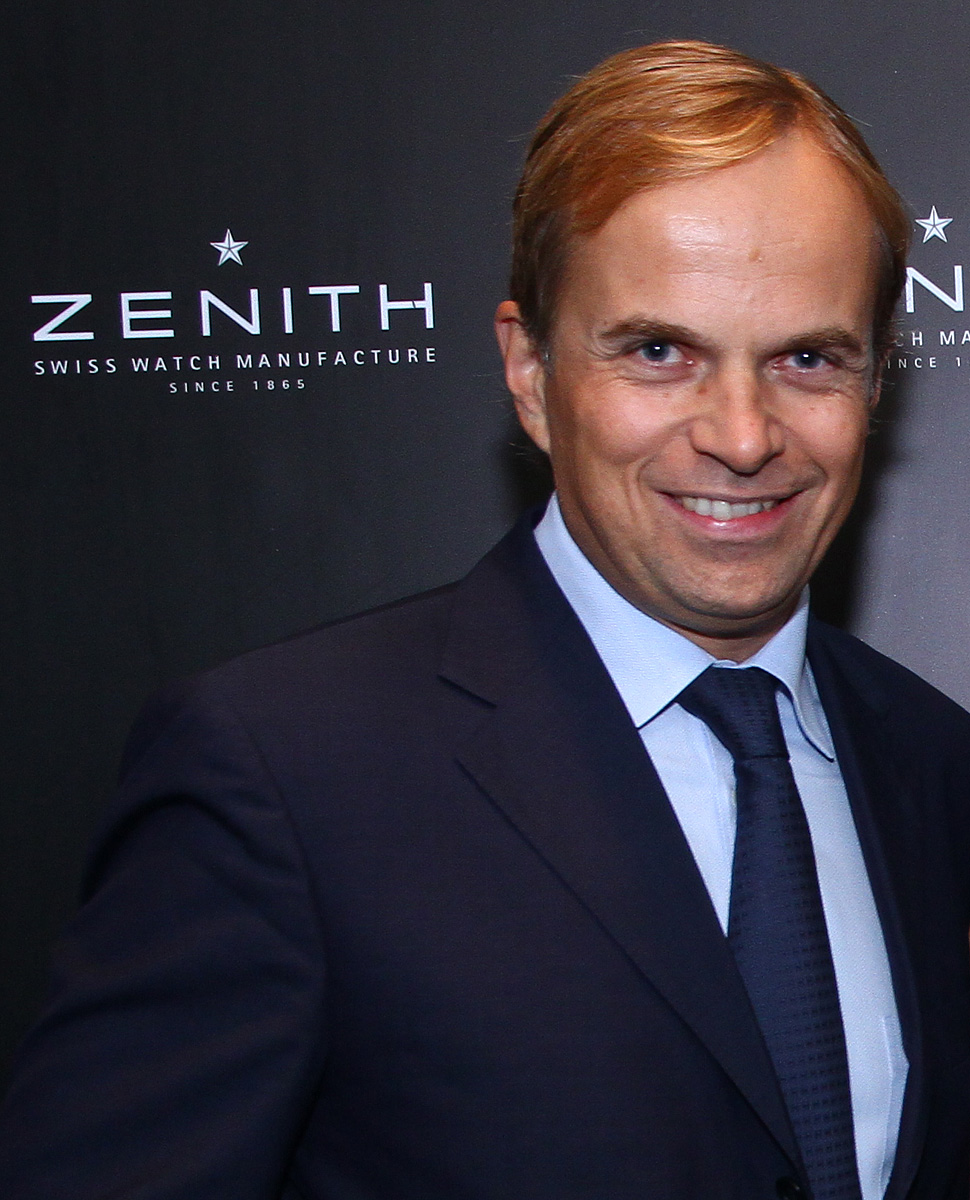 According to Swiss newspaper Le Temps Rolex employees were informed on Monday morning that Jean-Frédéric Dufour will take over as Director-General (the equivalent of Chief Executive Officer) of Rolex, departing the same role at Zenith. He will replace Gian Riccardo Marini as head of the largest luxury watch brand in the world, which produced some 800,000 watches in 2013.
For Rolex, a company regarded as a paragon of stability, Dufour will be the fourth CEO since 2008. That was when Patrick Heiniger, who inherited the title from his father and reigned at Rolex for 16 years, abruptly departed Rolex "to pursue personal interests". At that same time, Rolex also publicly denied reports that it had lost a large sum of money with fraudster Bernard Madoff.
Bruno Meier, then CFO of Rolex, succeeded Heiniger, before handing the baton to Gian Riccardo Marini in 2011. Marini, like his predecessors, was a Rolex insider, having run the company's Italian subsidiary for over 10 years. In fact, Marini was involved with Rolex from birth – his father ran the Rolex distributor in Italy for several decades in the late twentieth century.
Dufour, in contrast, is a surprise outside choice. The 45 year old took over the LVMH subsidiary in 2009 and revived the struggling brand by repositioning it at a more affordable price point. Formerly with Blancpain and Chopard before taking the top job at Zenith, Dufour is one of the protégés of Jean-Claude Biver, who now runs the LVMH watch division. Coincidentally, Philippe Peverelli, the CEO of Tudor since 2009, also once worked for Biver at Blancpain.  The secretive firm has not publicly announced Dufour's appointment, but it has been confirmed by Biver during his appearance on a Swiss television programme, as reported by Le Temps.
---
Update 15 April 2014: Rolex has officially confirmed this news with a press release.
Back to top.
---
You may also enjoy these.