Hands-on with the Leroy Osmior Monopusher Chronograph, and the revival of Leroy (with live photos and price)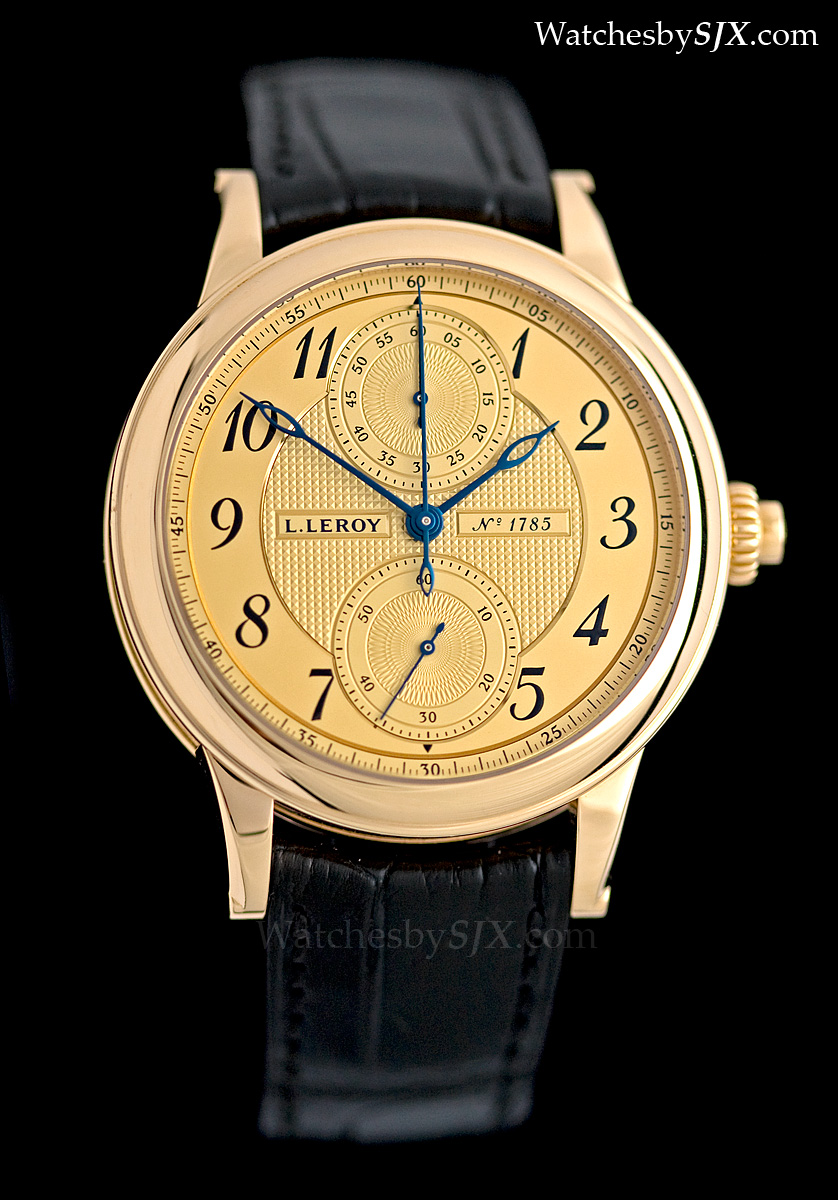 Leroy, a storied name in French watchmaking, was revived quietly several years ago. Now in the midst of a revamp under new management, one of the brand's signature timepieces is its Osmior single-button chronograph.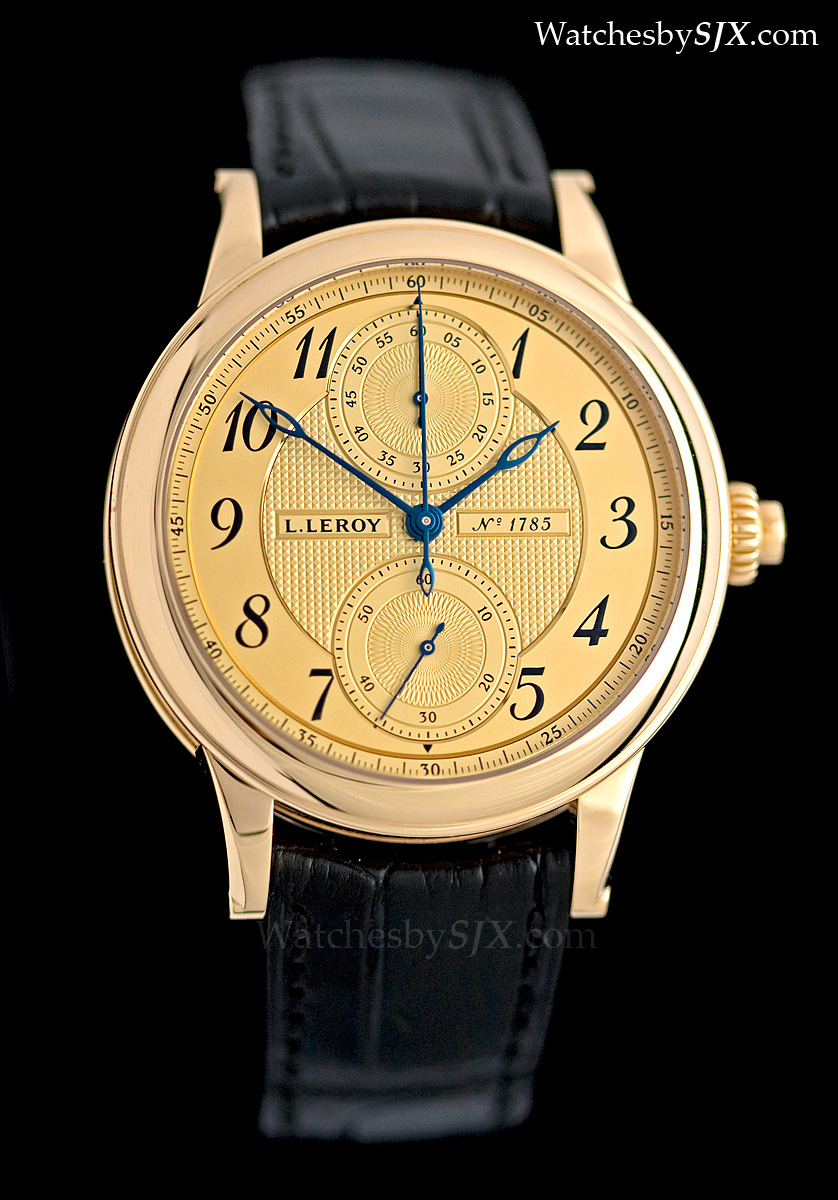 The original firm of Leroy (or Le Roy, as it was originally) was a contemporary of Breguet in the late eighteenth century. And like Breguet, Leroy was watchmaker to French royalty as well as the French navy; and notably for a French company, Leroy was also appointed watchmaker to Queen Victoria in 1863. But despite its gold plated client list and technical accomplishments in horology, Leroy, like nearly all great names in watchmaking, petered out in the late twentieth century. Then name was acquired by the Spain-based Festina Group in 2004, and quietly, very quietly, relaunched. Last month Olivier Müller, the former CEO of Laurent Ferrier, took over the helm of L. Leroy, named after Louis Leroy. With ambitious plans to remake the company's timepieces, Leroy will début a complicated timepiece at Baselworld next year that Müller promises will be significant and noteworthy. With Müller track record at Laurent Ferrier, Leroy will be worth watching at Baselworld 2015. In the mean time, the current line-up of Leroy watches are characterised by beautifully detailed dials, high quality cases, and attractive, if conservative, designs. But they are let down by the well finished but pedestrian movements, a situation similar to that of Breguet in the nineties. Breguet's offerings back then all used fine Lemania movements with expensively made dials, but there wasn't much to shout about.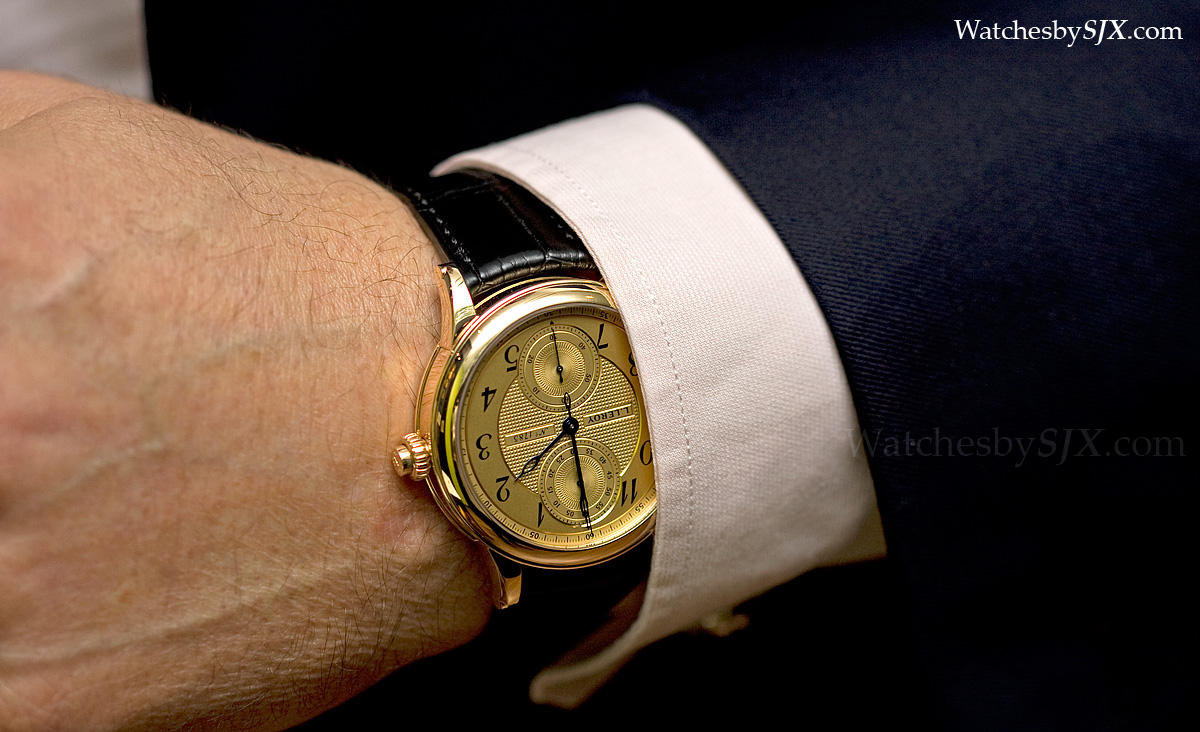 The Osmior monopusher on the wrist of company CEO Olivier Müller
Leroy's strengths, and weaknesses, are exemplified by the Osmior Monopusher Chronograph, a large but elegant 41 mm timepiece. Despite its traditional styling, the Osmior chronograph has presence, especially in this particular guise.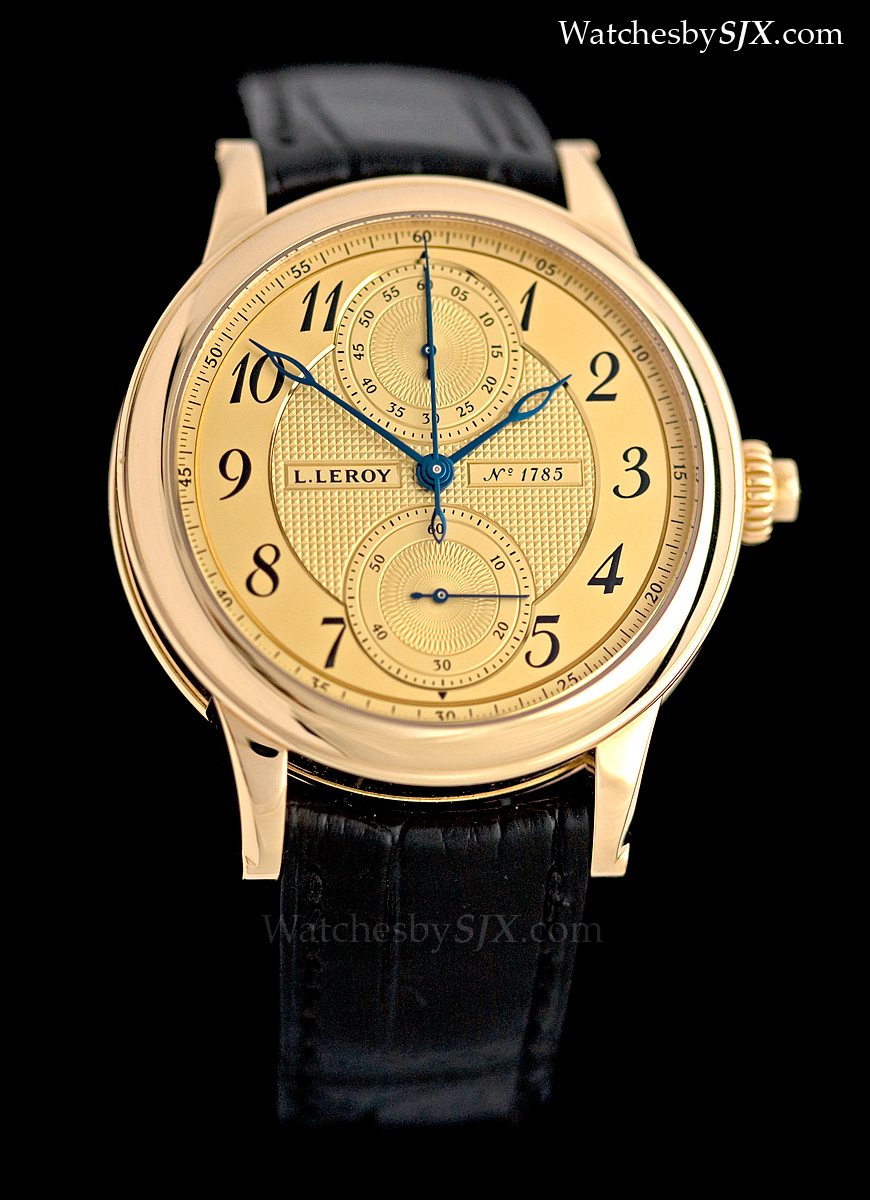 Finished in a striking champagne colour, the dial is inspired by a vintage Leroy pocket watch. The recessed centre of the dial is decorated with clous de Paris, or hobnail. guilloche, while the twin sub-dials both have a fine radial guilloche.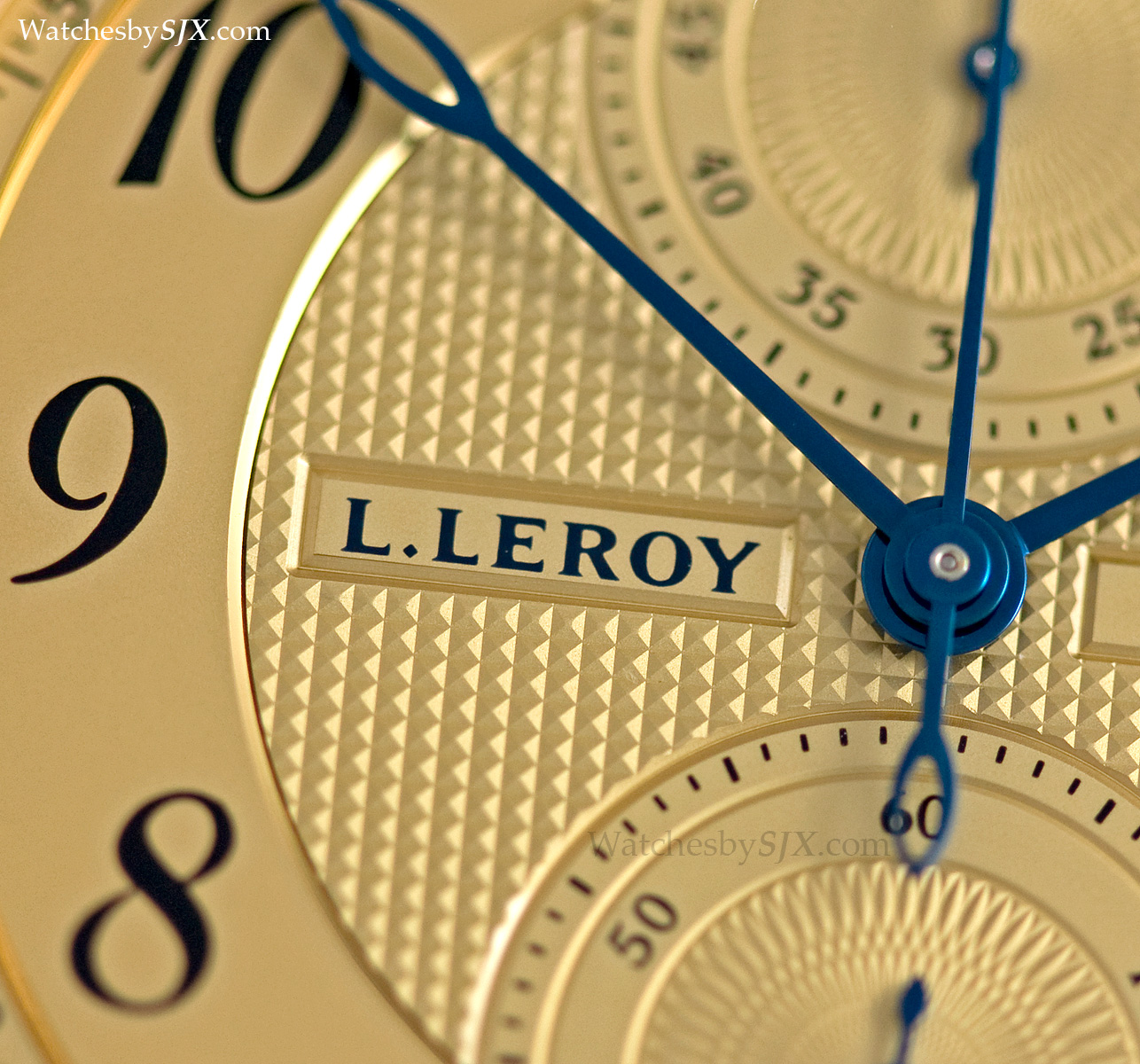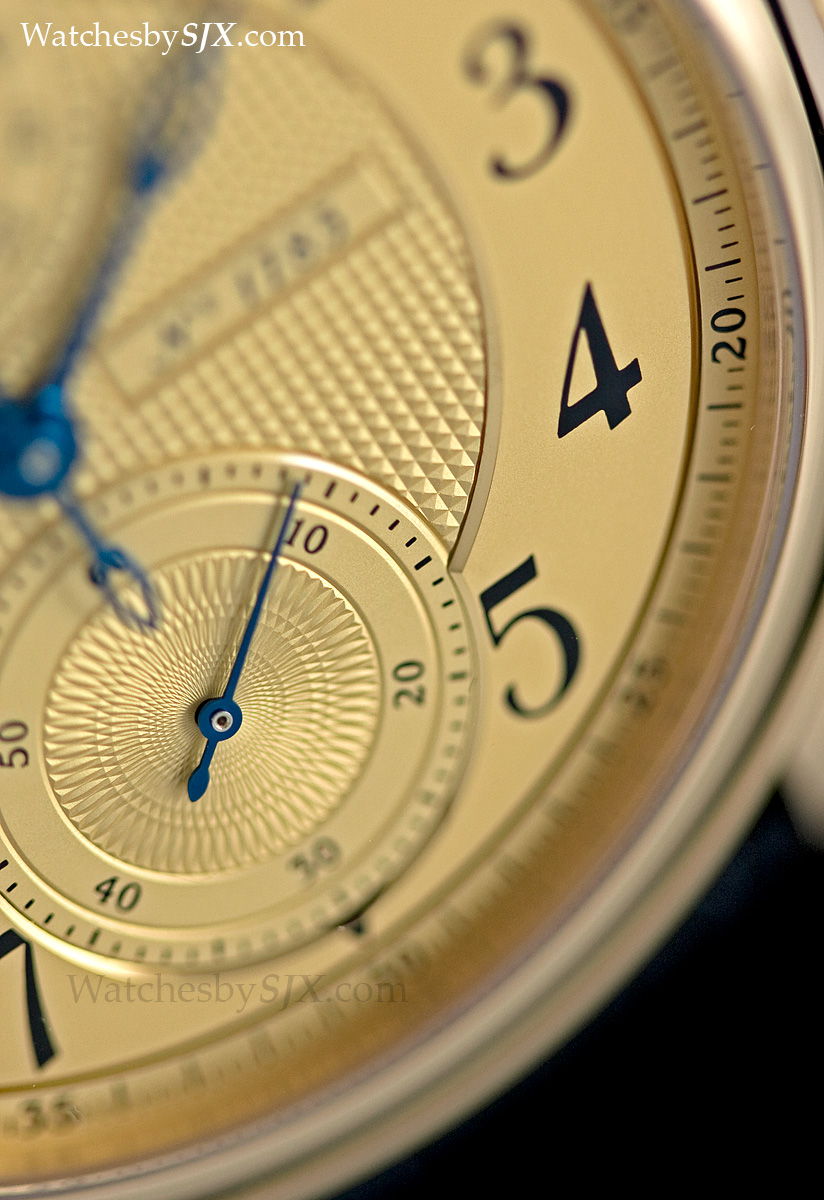 They are ringed by a polished bevel, and surrounded by the raised hour chapter ring. However, the hands are an unoriginal, pseudo-Breguet form.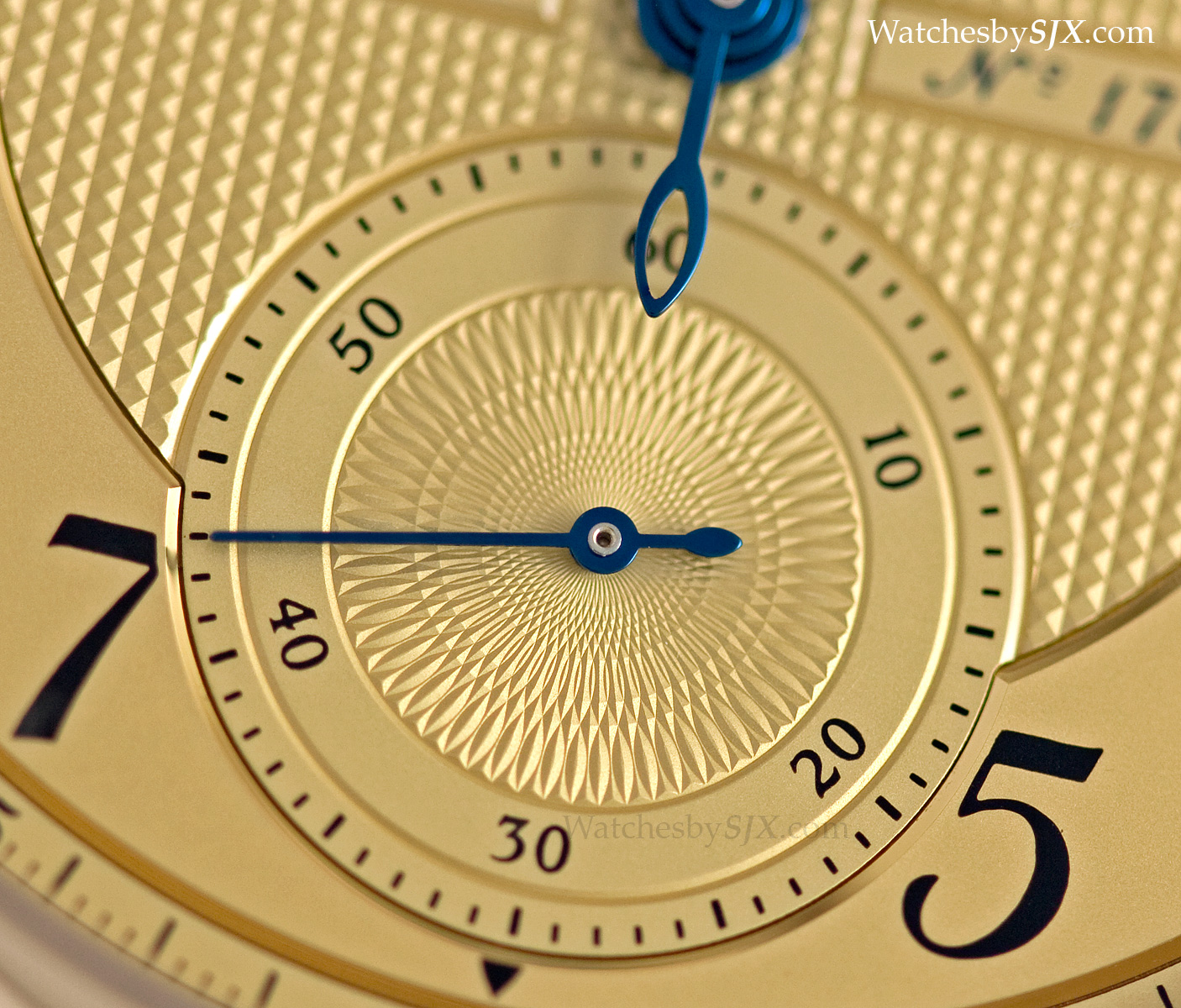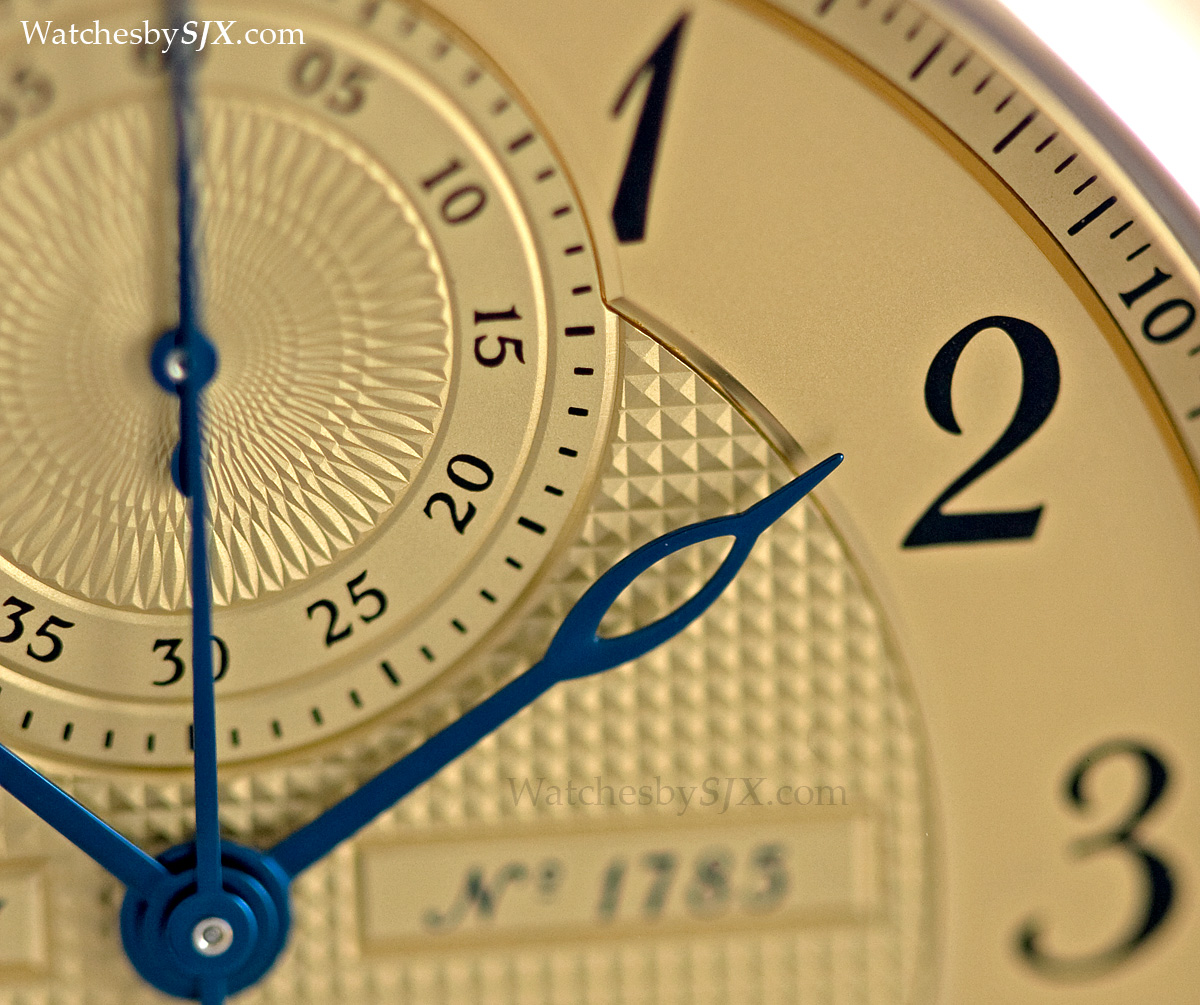 Turn the watch over and the movement is revealed. It's a Vaucher automatic calibre with a chronograph module on top. As with all top grade Vaucher movements, this is appropriately and sufficiently finished, but it is nevertheless uninspiring because it lacks visual detail (as do all modular chronograph movements). It could be so much better, even if it were equipped with a Lemania 2310, at least the aesthetics of the movement would match that of the dial.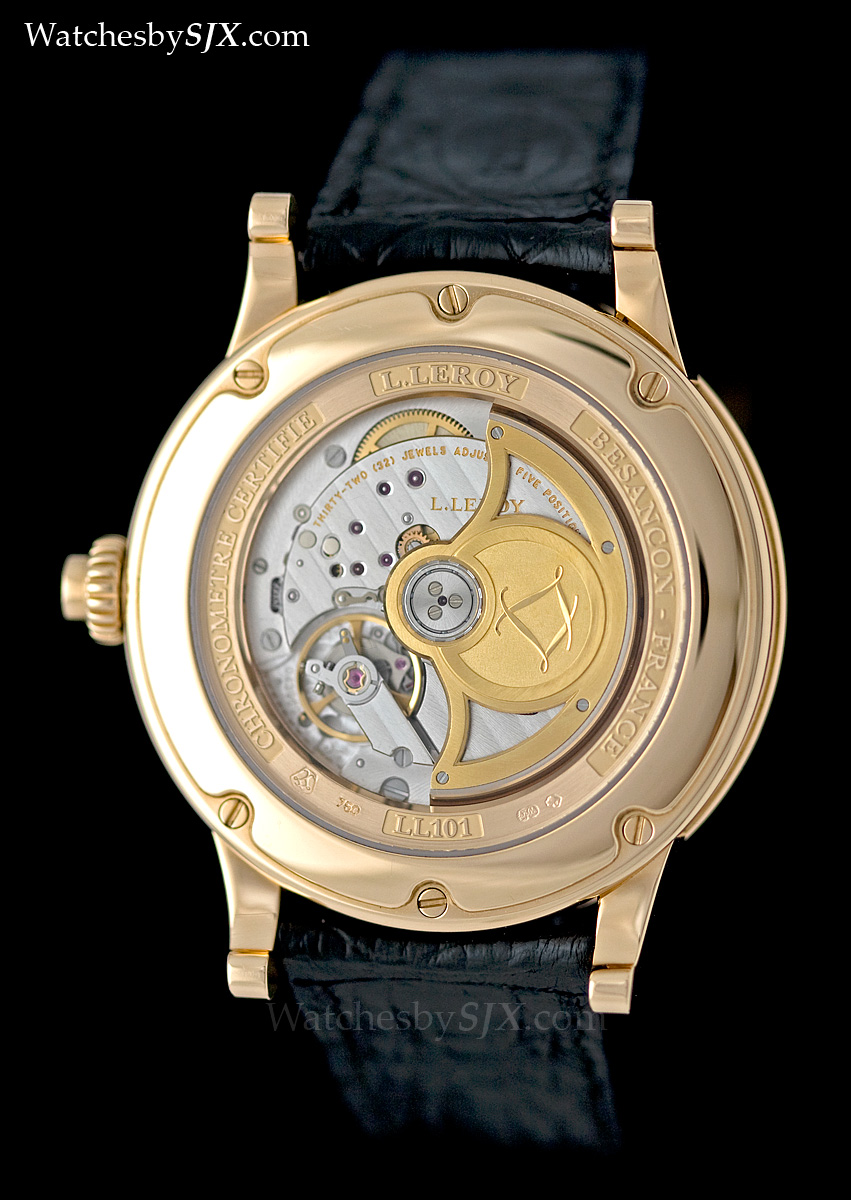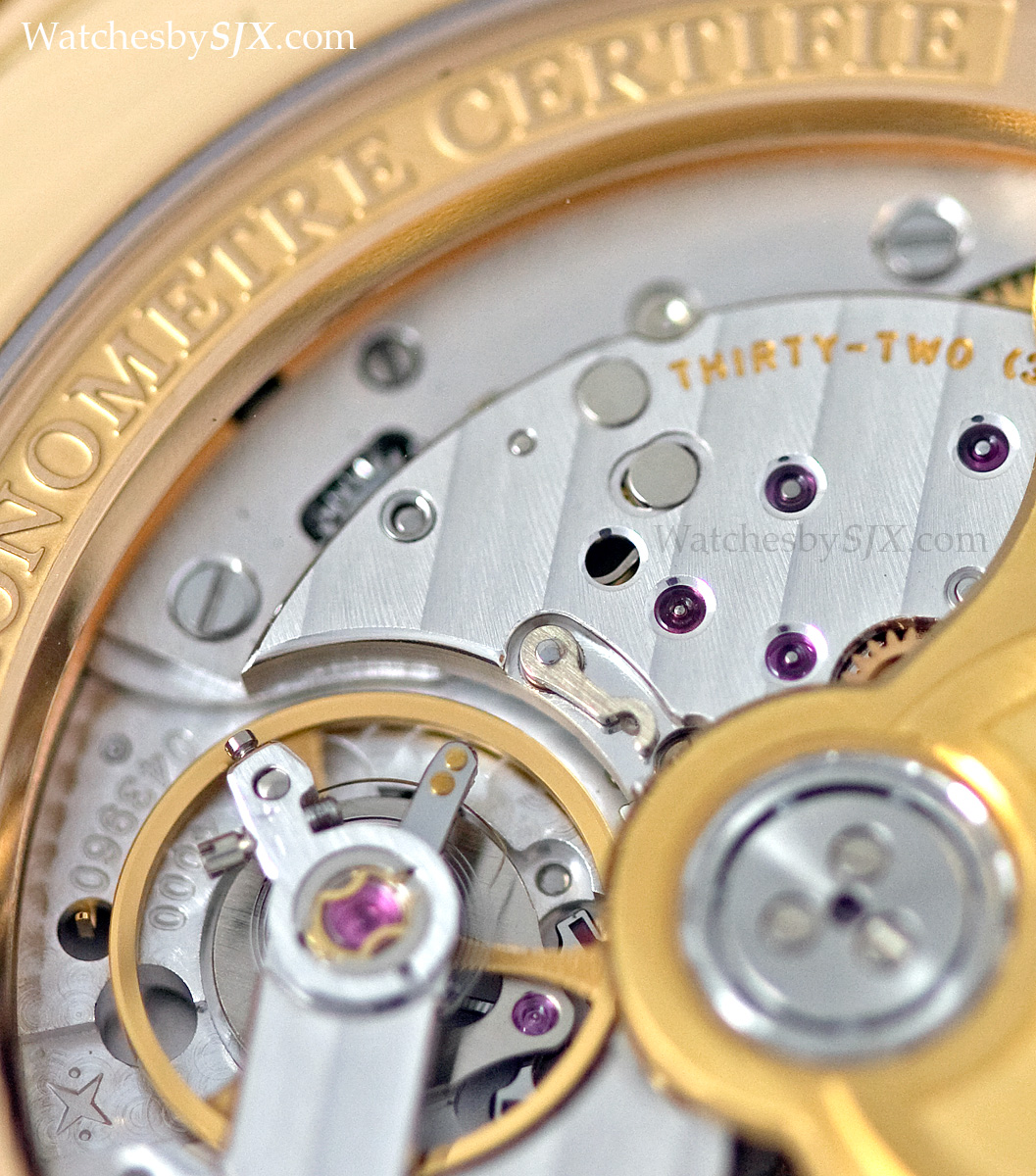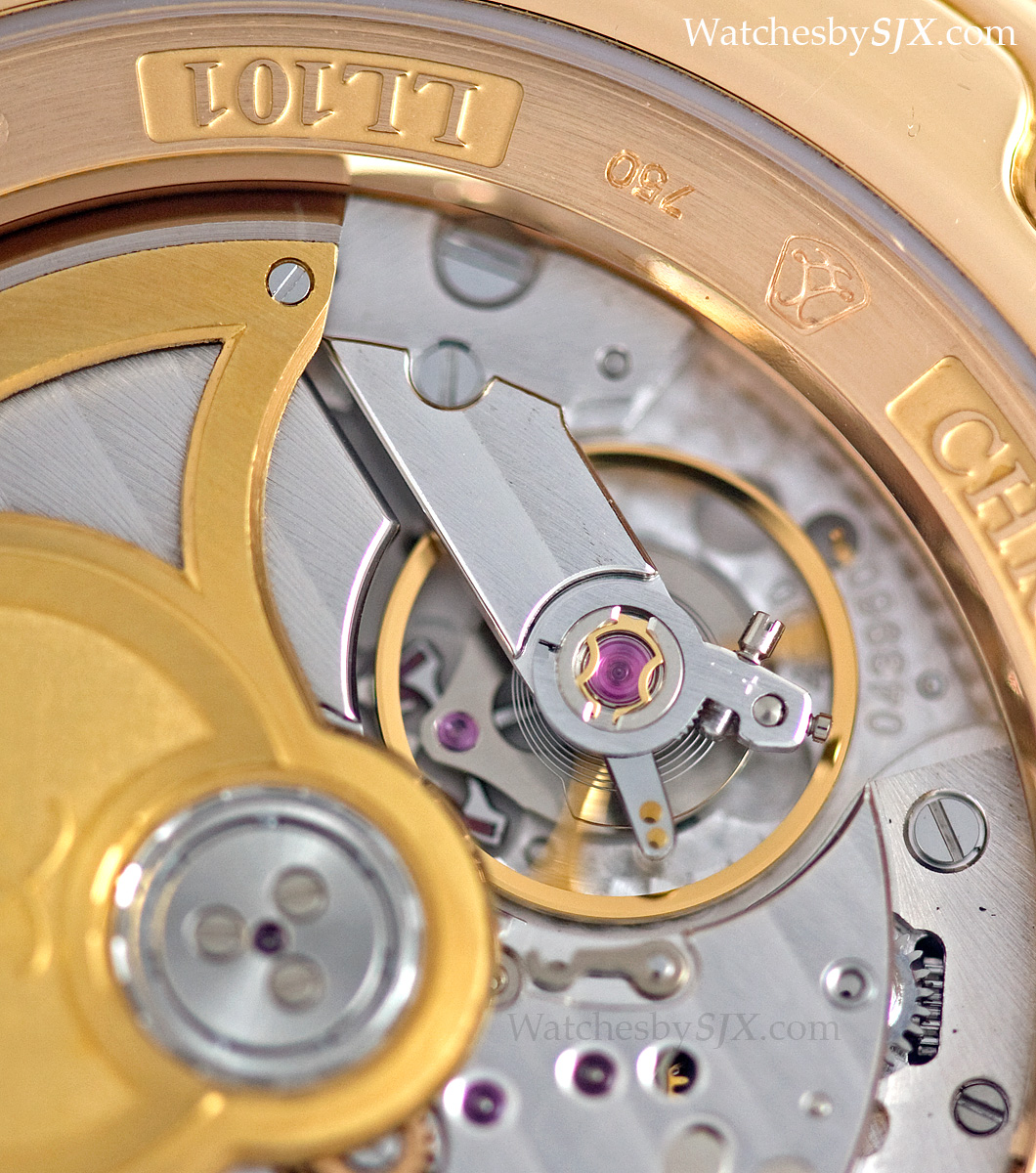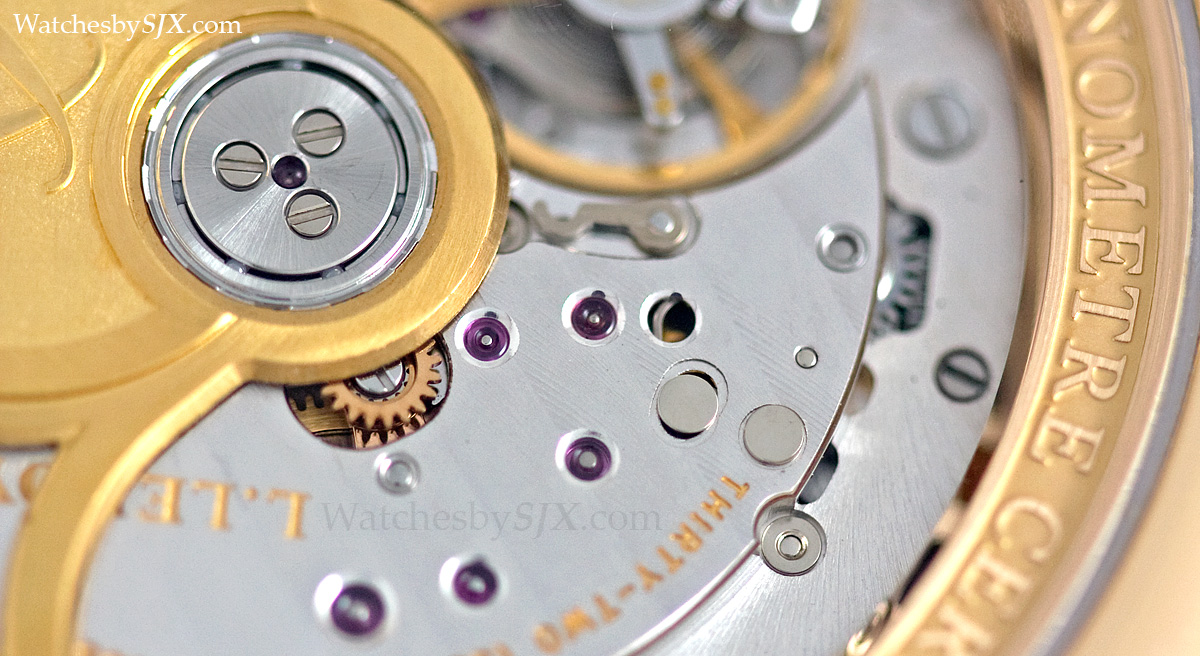 Nonetheless the movement is presented in an attractive form. The rotor is yellow gold, with the Leroy logo in relief, and rimmed by a white gold mass. Around the movement the text is in relief, including the notation indicated this calibre was chronometer certified by the Besançon observatory in France, as all Leroy movements are.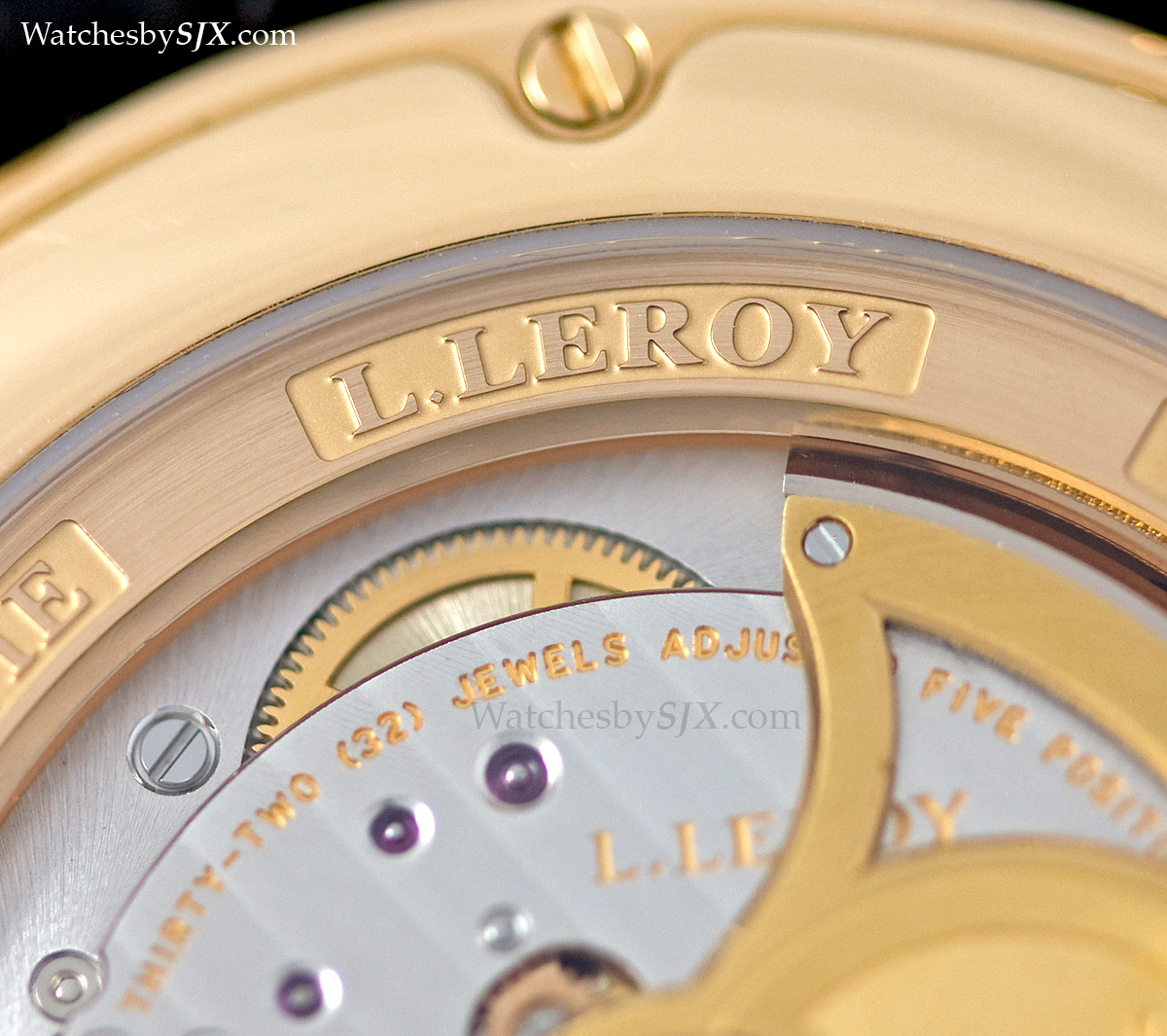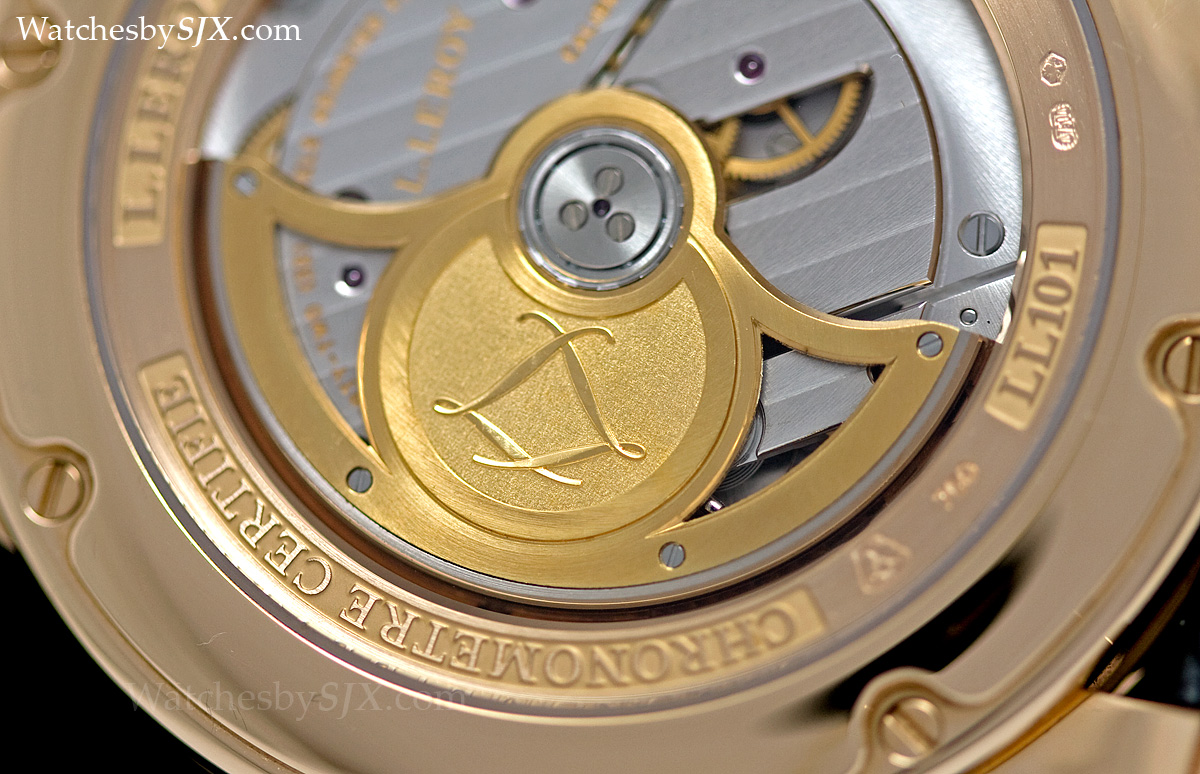 The Leroy Osmior Monopusher Chronograph retails for 32,300 Swiss francs as pictured, equivalent to about US$36,200. In white gold it's 33,300 Swiss francs, or about US$37,300.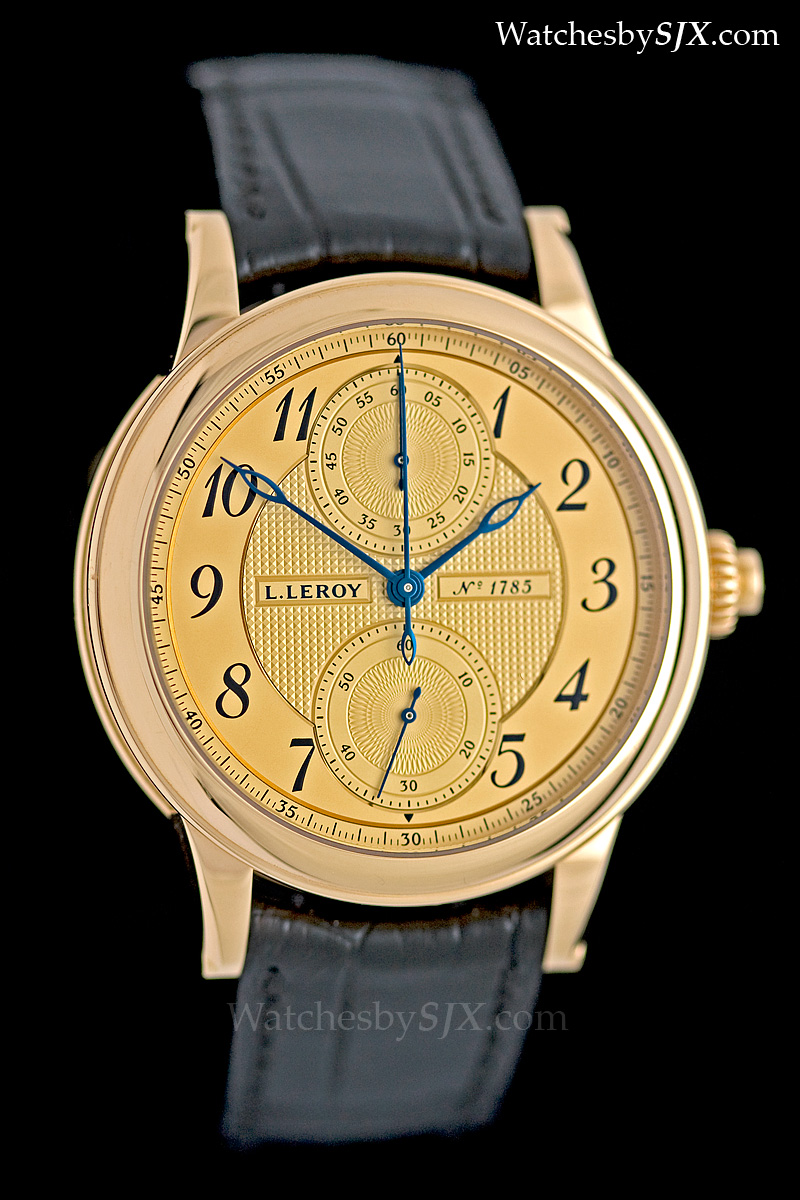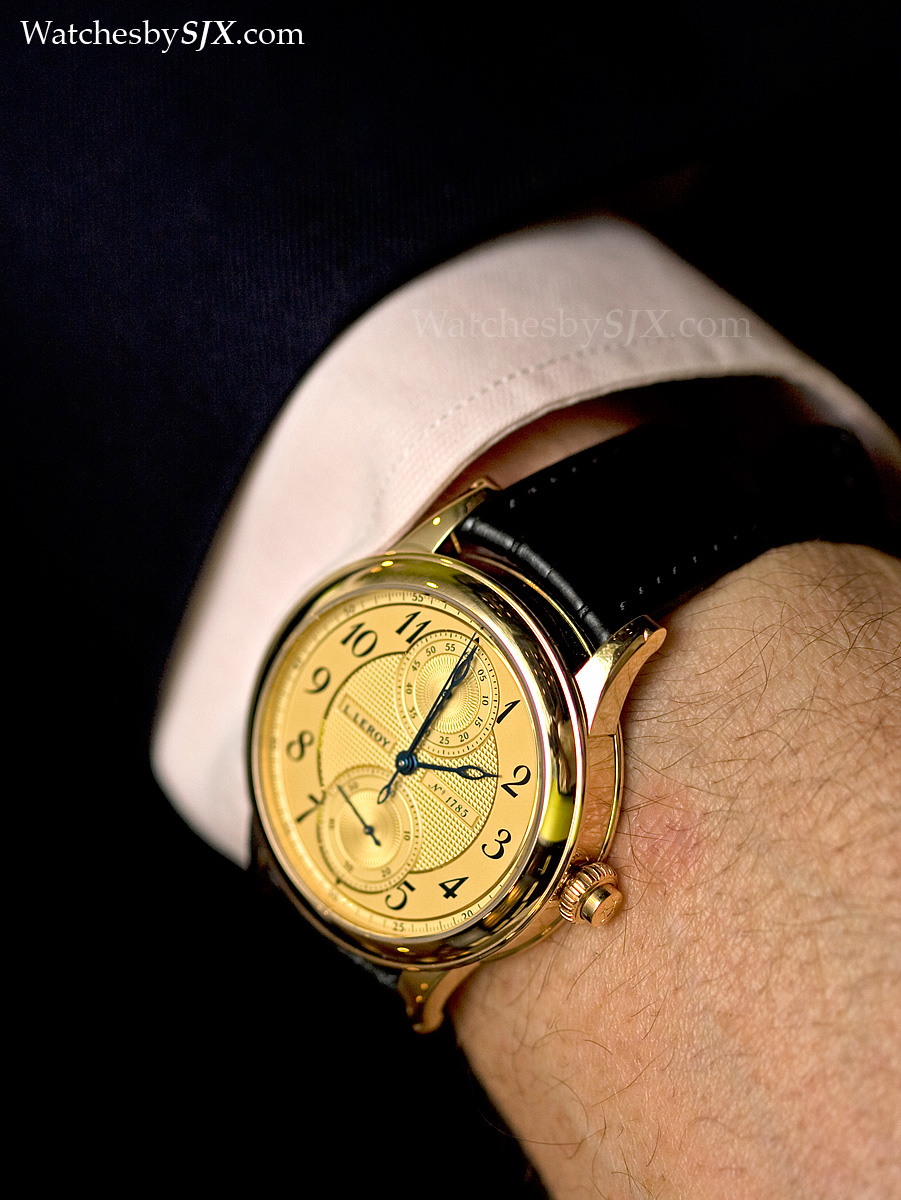 Back to top.
---
You may also enjoy these.