Introducing the De Bethune Dream Watch 5, a sculpture for the wrist (with specs and pricing)
Sleek and entirely executed in mirror finished titanium, the De Bethune Dream Watch 5 is extreme, yet elegant. The Dream Watch 5 is the most avant-garde case from De Bethune yet.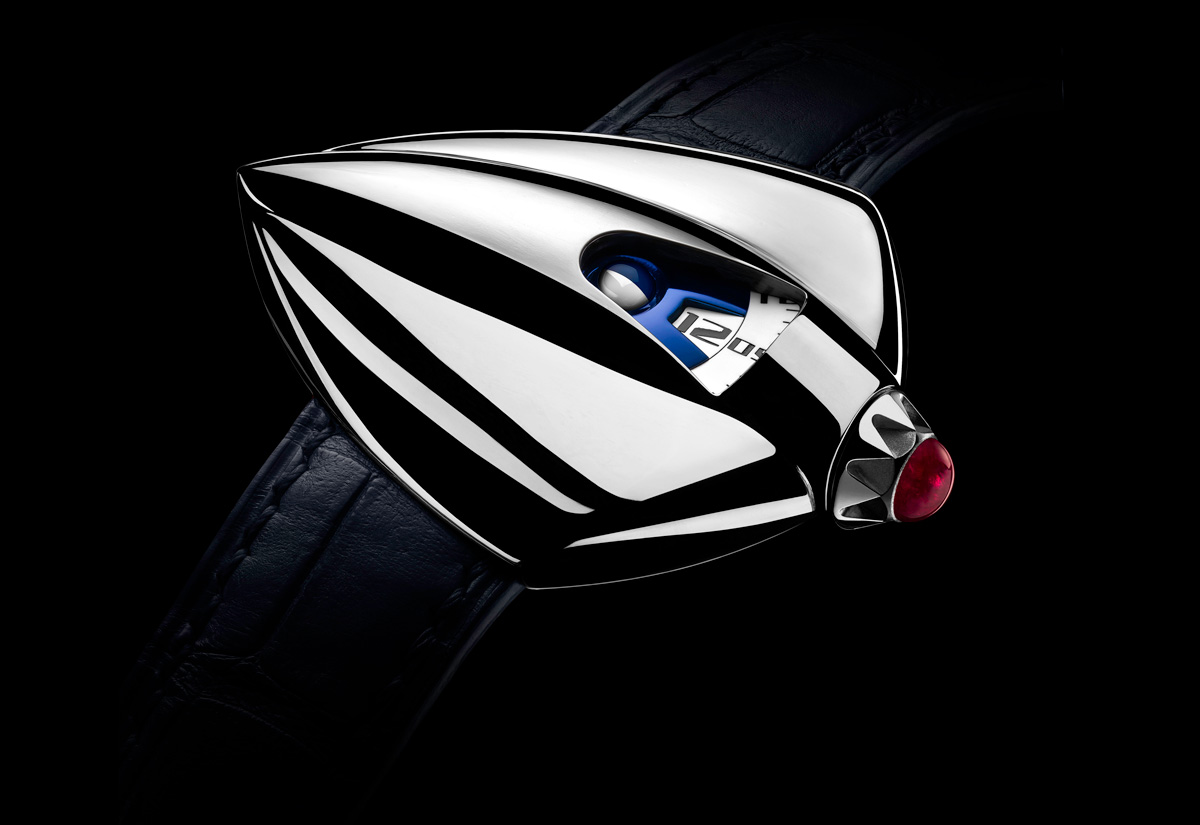 Though its other timepieces have strikingly modern designs, all have roundish cases. In contrast the Dream Watch 5 is shaped like a space craft, or a seashell from an ocean on another planet. Its triangular shape is a design element found throughout the De Bethune line-up, often used for the hands, most recently on the DB25 Imperial Fountain.
Mirror finished throughout, the titanium case of the Dream Watch 5 is sleek, seemingly moving at speed, yet it is a compact size, measuring 49 mm wide and 39 mm long. It shows the hours, minutes and moon phase in a narrow window adjacent to the large crown topped with a ruby cabochon.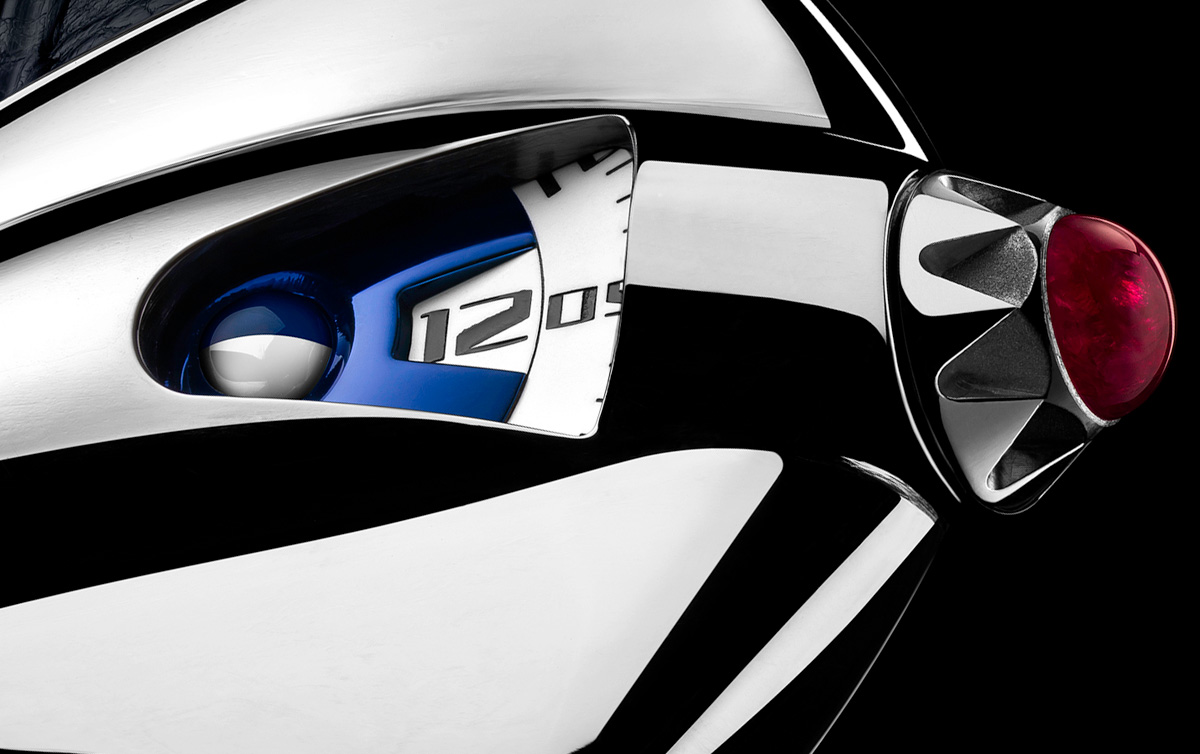 It has the same DB2144 movement as the recently launched DB28 Digitale, and also the same functions: jumping hour, wandering minutes and a spherical moon phase.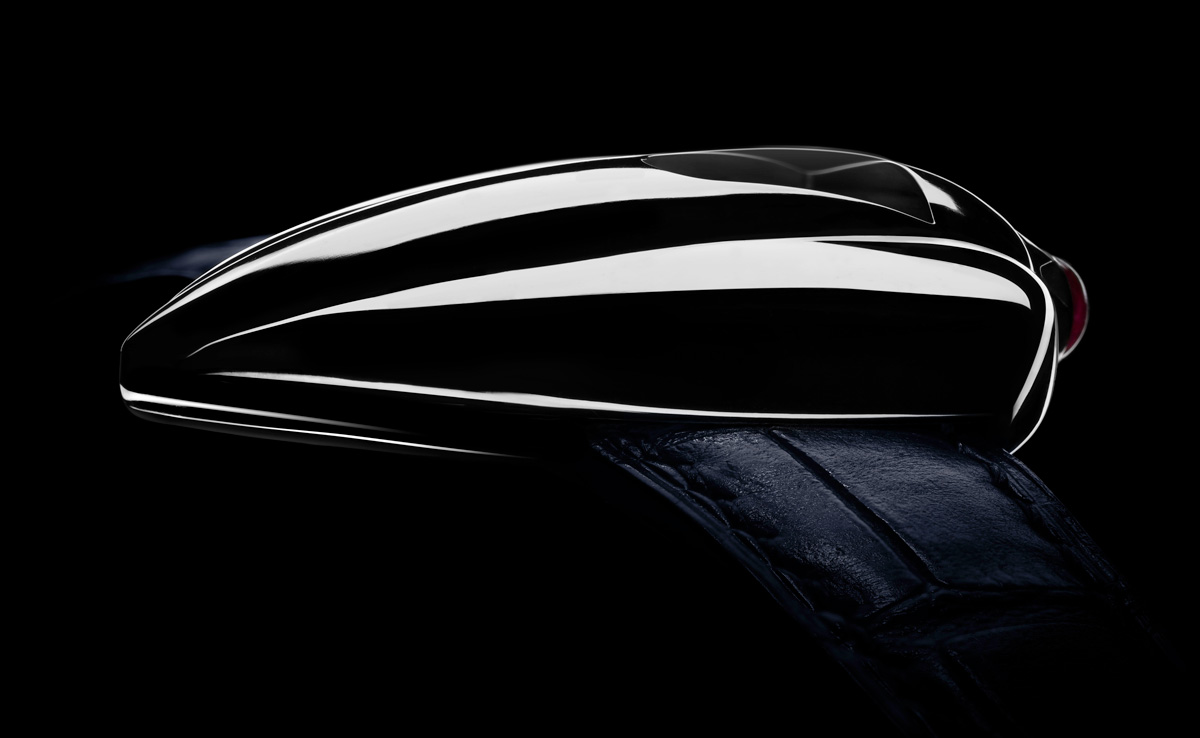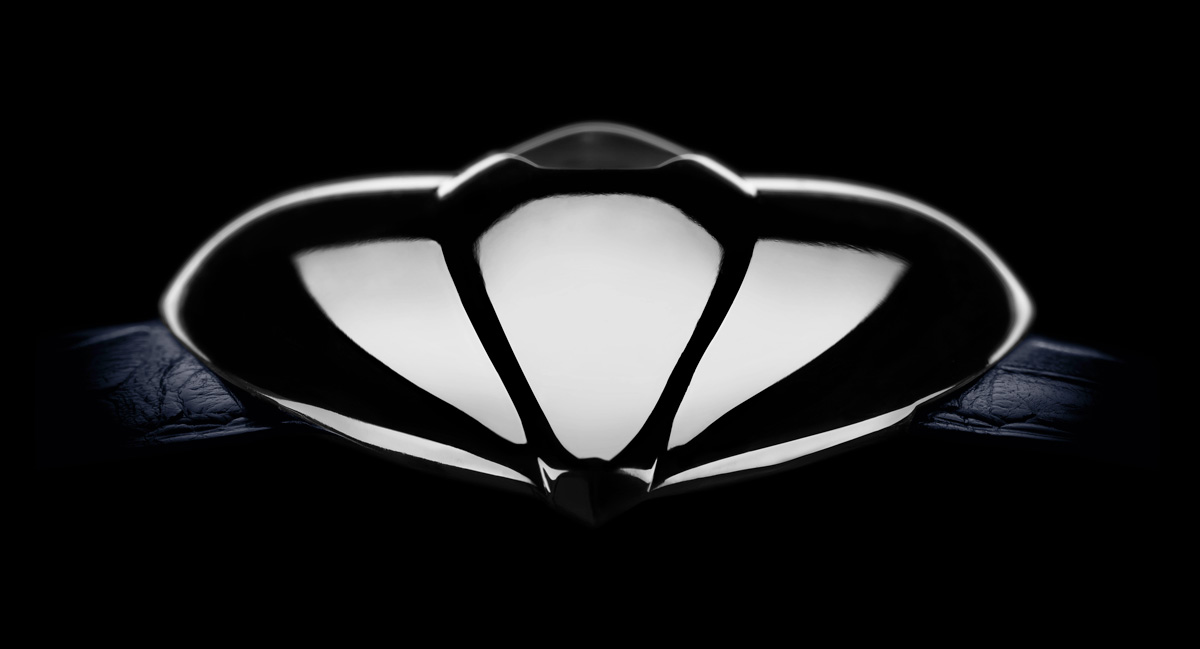 The fifth in the Dream Watch series – its immediate predecessor was a US$165,000 iPhone case inset with a pocket watch – the Dream Watch 5 retails for a steep 150,000 Swiss francs before tax, or about US$165,000.
Keep an eye on our SIHH page for updates. Or follow us on Facebook, Instagram and Twitter to keep track of the happenings at SIHH 2014.
Back to top.
---
You may also enjoy these.