The Panerai Jupiterium, an ultra-complicated planetarium-clock, arrives in Singapore for a public exhibition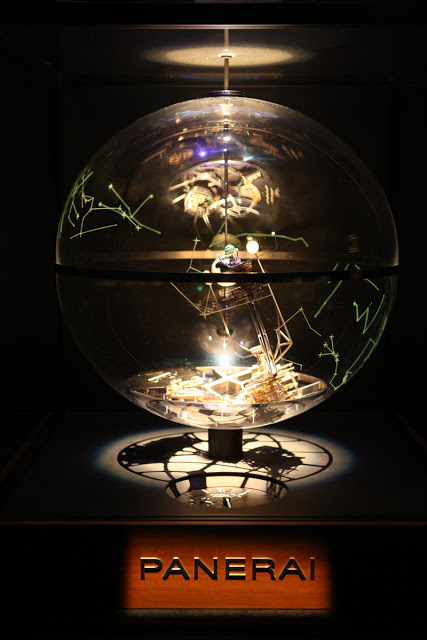 Built to display the position of the Earth and other heavenly bodies, the Panerai Jupiterium has just hit Singapore's shores and will be on display at its boutique until February 2014.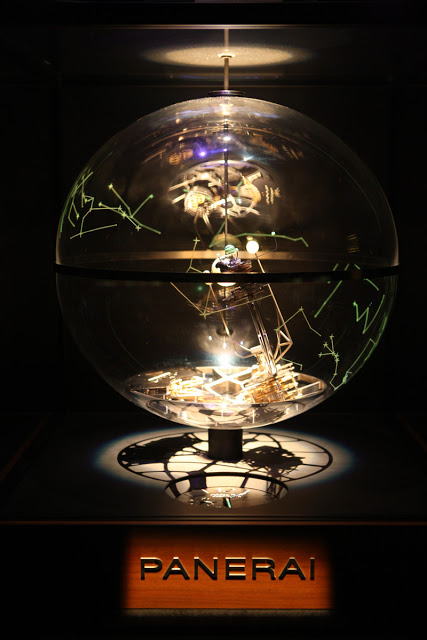 First unveiled in 2009, the Panerai Jupiterium has since embarked on a world tour, with its most recent stop being Singapore. From now until 14 February 2014, the Jupiterium will be on display at Panerai's boutique in Singapore. Created as a tribute to Galileo Galilei, the Jupiterium is a planetarium-clock – capable of displaying the motion and position of the Earth, the Sun and Moon, as well as Jupiter and its four satellites. This is what Galileo saw when, having invented the telescope, he first gazed at Jupiter in January 1610.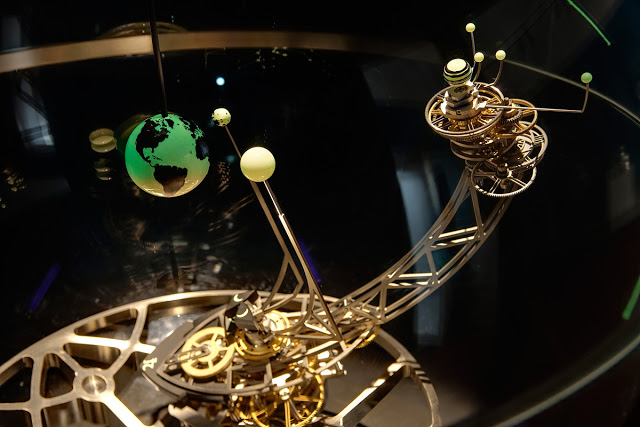 The planterium is housed inside a clear sphere, with each half representing the Northern and Southern hemispheres. And the sphere is covered engraved with Luminova-filled constellations which glow in the dark.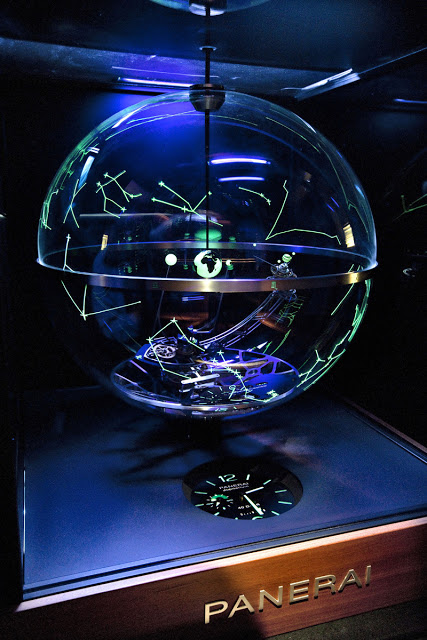 In addition to the astronomical display, the clock also has a perpetual calendar as well as the time display.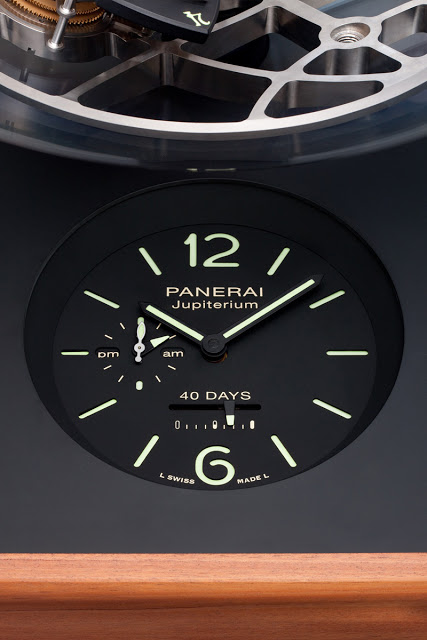 Open to the public, the Jupiterium showcase is nside the VIP room of the Panerai boutique, located on the ground level of ION Orchard. – SJX
Back to top.
---
You may also enjoy these.