Audemars Piguet Unveils Royal Oak Floral Clock in Singapore
At Gardens by the Bay.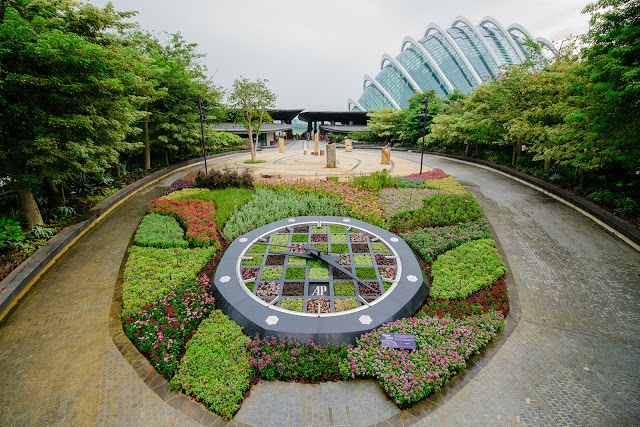 Modelled on the Royal Oak wristwatch, the Audemars Piguet Floral Clock is a gift to Singapore for its 50th year of independence, on display at Gardens by the Bay.
Seven metres, or some 23 feet, in diameter, the Audemars Piguet Floral Clock is the largest and only such clock in Singapore. Combining horology, landscaping and floriculture, the clock is a gift from the Swiss watchmaking to Singapore, which celebrates its Golden Jubilee in 2015.
Taking several weeks to construct (the process is detailed in photos at the end), the clock is a replica of the Royal Oak, with an octagonal bezel made of granite with weather resistant, stainless steel octagonal nuts. And each of the steel hour markers have embedded LED lights so indicate the time at night.
Based on the tapisserie guilloche of the Royal Oak, the checkerboard dial of the clock is filled with over 20 varieties of tropical plants. Because the plants mature at different rates, the face of the clock will change with the seasons as the plants are refreshed.
The pink Madagascar Periwinkle (Catharanthus roseus) for instance is a perennial plant that will last for numerous seasons, making it a semipermanent part of the dial. In contrast the purple Wishbone Flower (Torenia fournieri) lasts only a year.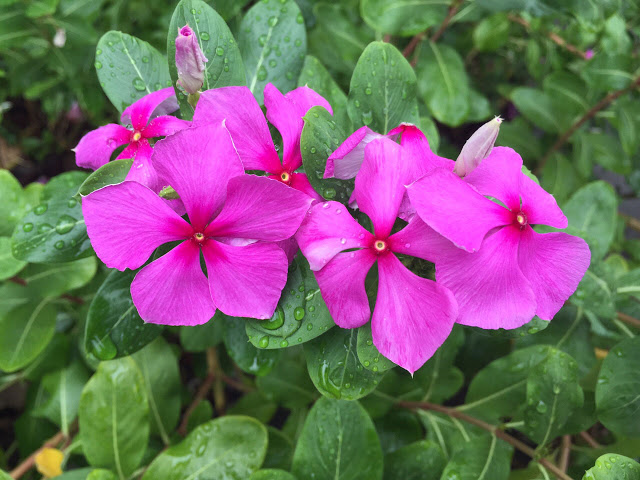 Madagascar Periwinkle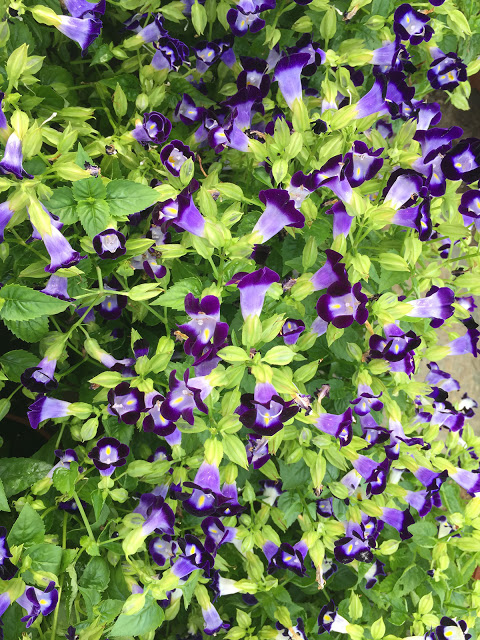 Wishbone Flower
The clock mechanism is electric, with a receiver for GPS satellite time signals to keep it running on time. It's located less than five minutes away on foot from the visitor centre of Gardens by the Bay, a 101 hectare seaside park located at Marina Bay, adjacent to the city's business district. For more information, visit Gardens by the Bay.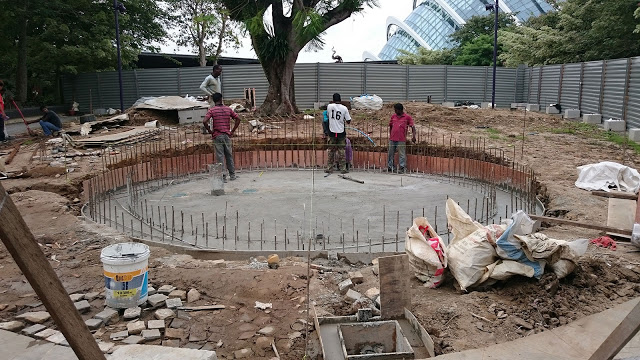 Laying the concrete base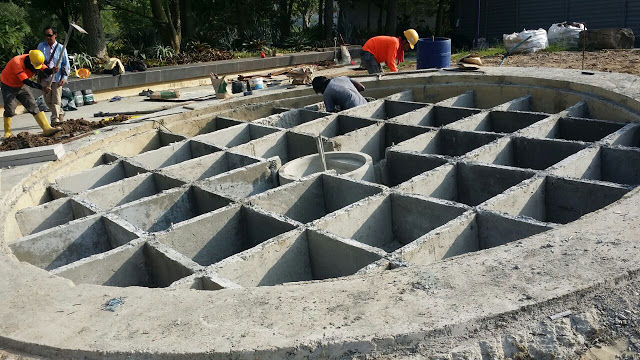 Constructed the concrete tapisserie grid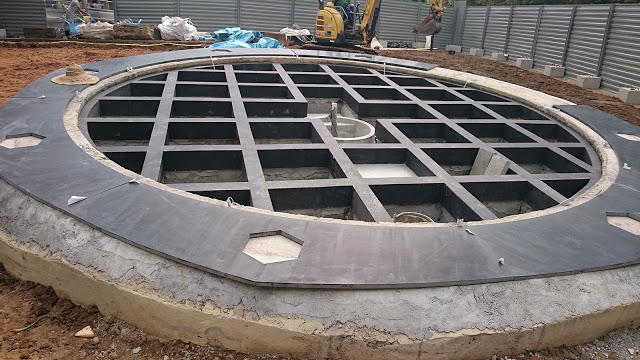 Installing the granite bezel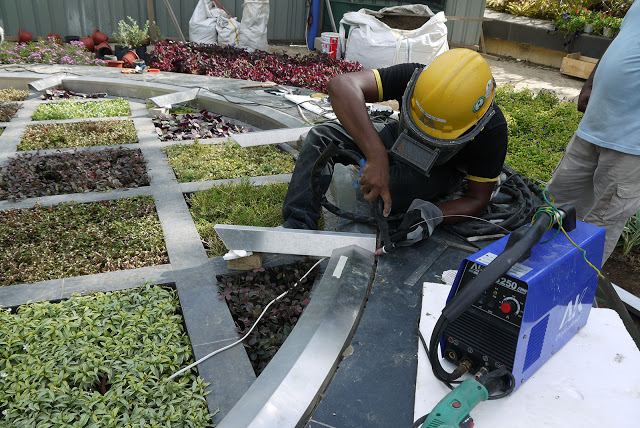 Welding of the steel components like the hour markers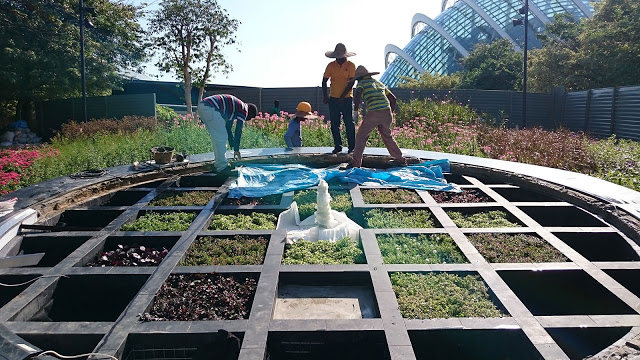 Planting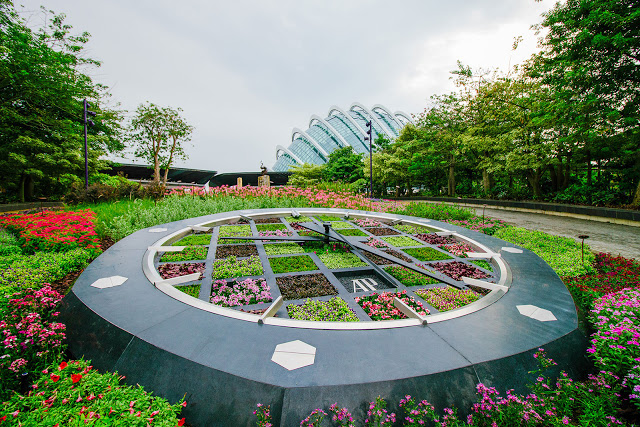 Photo credits: Gardens by the Bay
---
Back to top.
---
You may also enjoy these.