Hands on with the C3H5N309 "Nitro" Experiment ZR012 Black (with live photos, video and pricing)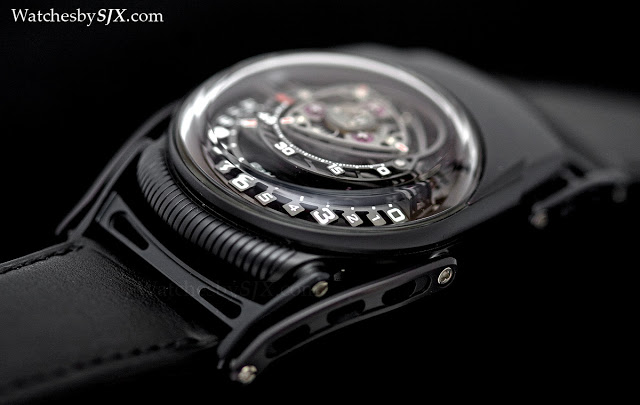 C3H5N309, better known as "Nitro", recently announced the Experiment ZR012 Black, the second wristwatch to result from the collaboration of MB&F and Urwerk.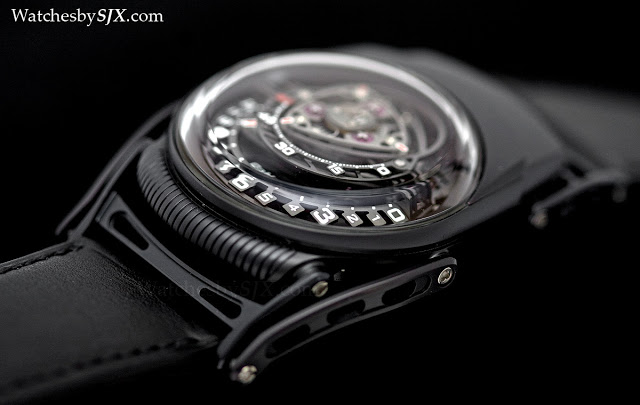 Last year the key people behind MB&F and Urwerk teamed up to form C3H5N309, which is the chemical symbol for explosive compound nitroglycerin. Nitro, as it has become known, created a stir not only because of its product, but also because its wristwatches were sold exclusively via the Nitro website. This year Nitro unveiled its second wristwatch, the Experiment ZR012 Black, which incidentally is available at an established brick and mortar retailer. The Experiment ZR012 Black has a black PVD coated zirconium case, making it essentially the black version of the original ZR012. Though it retains exactly the same case and complication, the black edition is actually more striking than the original and seems to bring out the case details better, which is not always the case for black coated watches.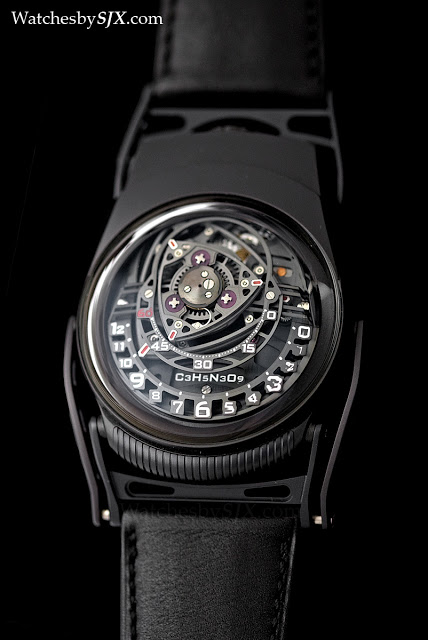 MB&F was responsible for the ZR012 case, and there is evidently a lot of MB&F in the case. Though large at 55 mm by 44 mm without lugs, the case is sleek and almost sensuous.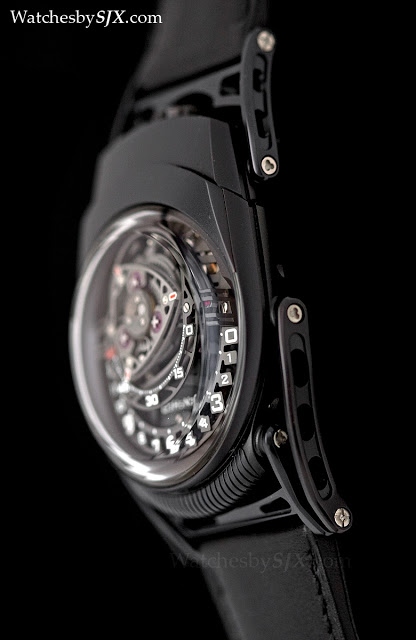 The long titanium lugs are reminiscent of the MB&F HM4; unsurprisingly both watches were conceived by the same designer, the prolific Eric Giroud.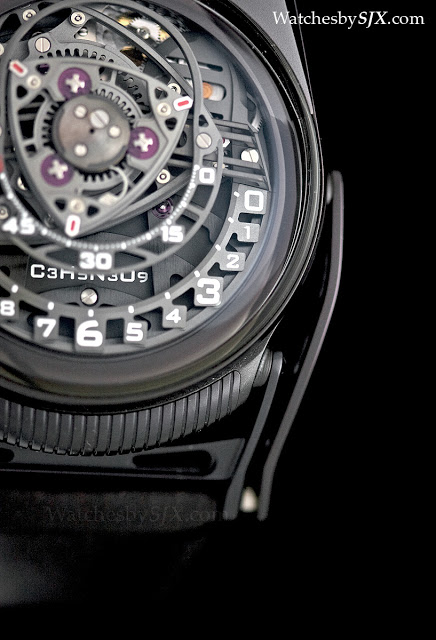 The movement, on the other hand, was the work of the talents at Urwerk. Inspired by a Wankel engine, the time display uses twin discs in the form of Reuleaux triangles, with the minutes triangle on top and the hours disc below. Multi-layered with lots of open-worked parts, the time display is an impressive sight, even when it is completely stationary.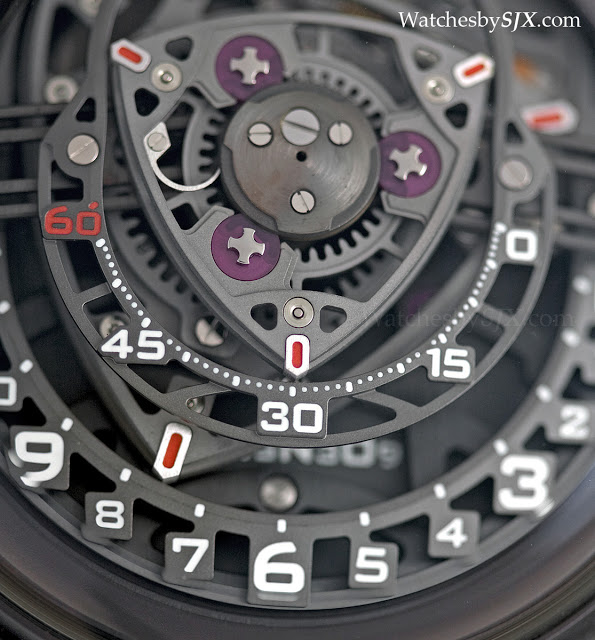 The time above reads 7:30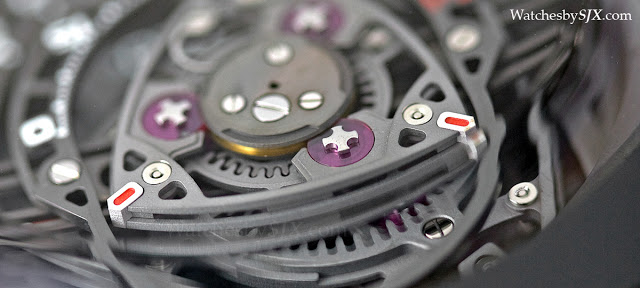 Both turn clockwise in a motion similar to that of a Wankel engine, which is not circular but rather tracing an epitrochoid, illustrated by this short clip.
Novel as the display is, it lacks dynamism – this looks like a blazingly fast watch but nothing is apparently moving since the minute disc makes one revolution an hour. There is no seconds hand or balance wheel in motion, or even a once-an-hour retrograde like the Urwerk UR-210, to inject some life into a static landscape.
Besides the time display on the front, the ZR012 also has a power reserve display on the back. The manual wind movement has a 39 hour power reserve.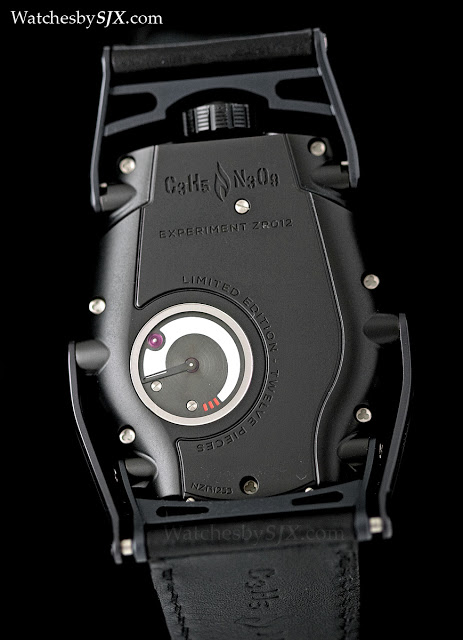 The ZR012 Black is limited to 12 pieces, with a price of S$229,200 including 7% tax (~US$184,000). It is sold only at The Hour Glass.
– SJX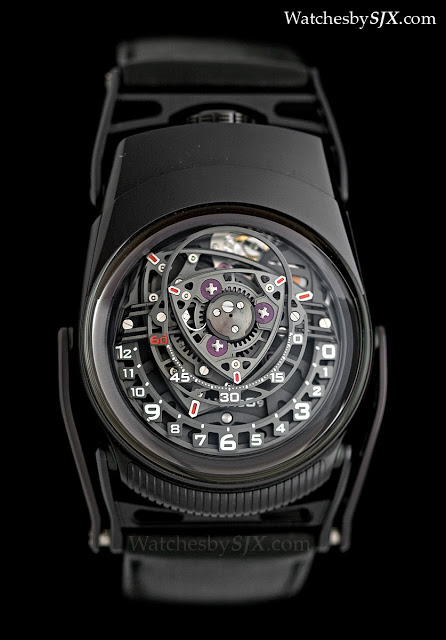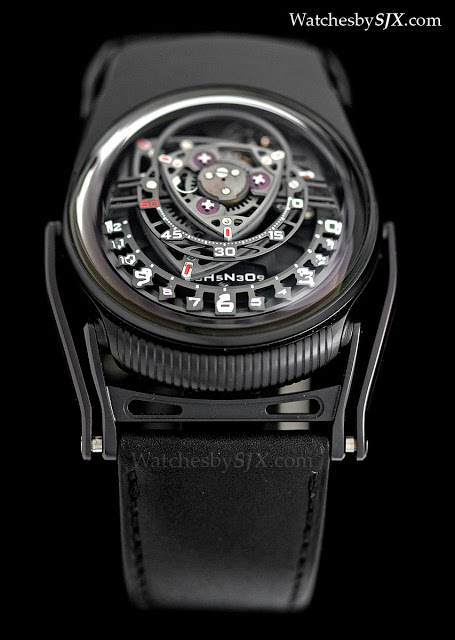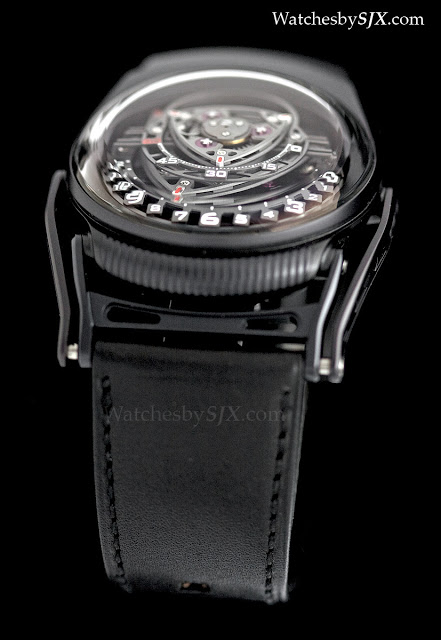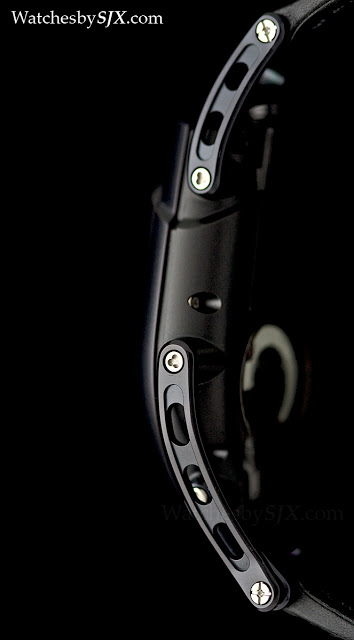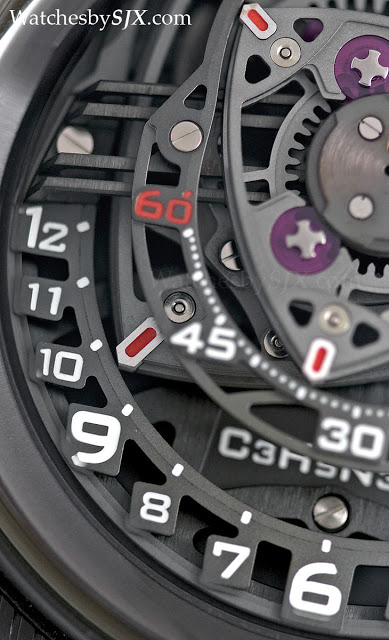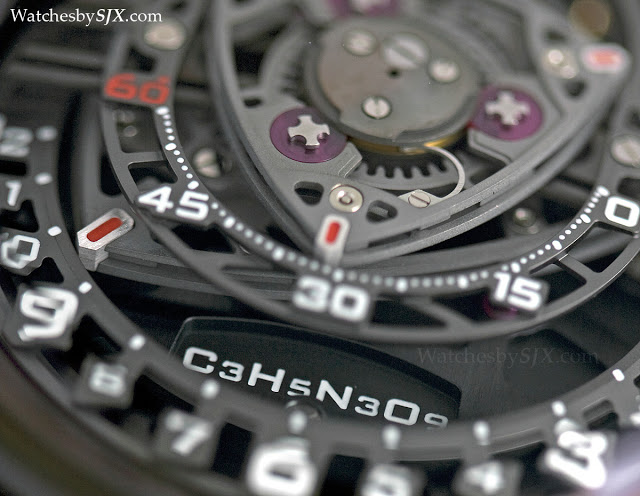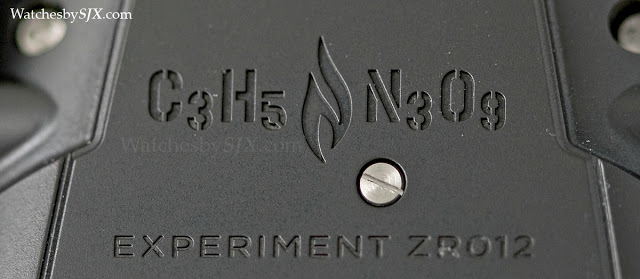 Back to top.
---
You may also enjoy these.