F. P. Journe Introduces The Historical Anniversary Tourbillon T30 To Mark 30 Years Of Watchmaking (With Specs & Price)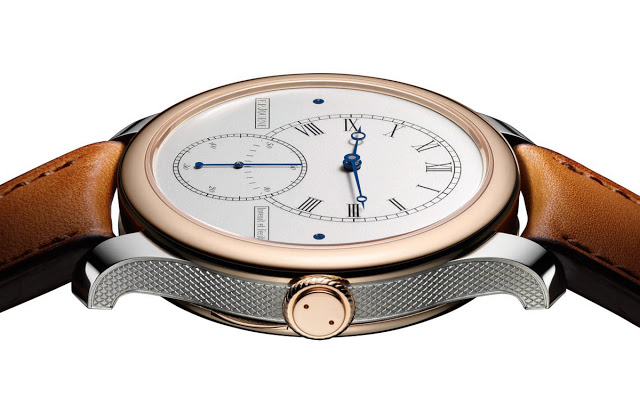 F. P. Journe celebrates the 30th anniversary of his first timepiece in 2013 with the limited edition F. P. Journe Historical Anniversary Tourbillon, inspired by the very same pocket watch of 1983.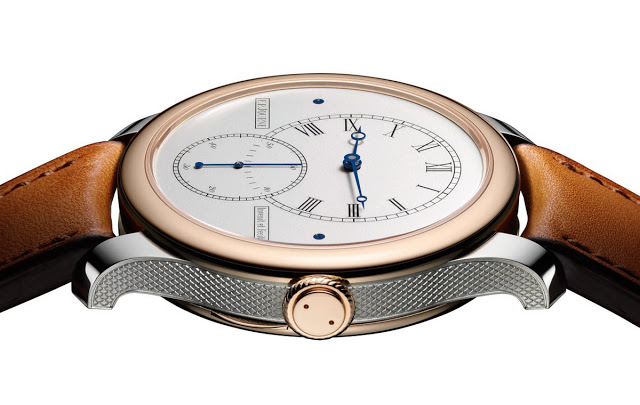 In 1983 François-Paul Journe completed his first timepiece, a tourbillon pocket watch inspired by the work of a great French horologist of another generation, Abraham-Louis Breguet. Thirty years on F. P. Journe has taken that first pocket watch and transformed it into a wristwatch, the F. P. Journe Historical Anniversary Tourbillon. Inspired by nineteenth century watchmaking, the Historical Anniversary Tourbillon is a rare departure from the distinctive Journe aesthetic, found on the Chronomètre Optimum for instance. Nevertheless it still retains certain signature Journe design elements, like the case shape and slim crown. Like the pocket watch, the Historical Anniversary Tourbillon has a case in sterling silver, with the front and back bezels in rose gold, along with the crown. Because the sterling silver parts are untreated, they will tarnish and develop a patina, just like vintage pocket watches do. The decorative guilloche on the case back and flanks is likewise taken from the pocket watch.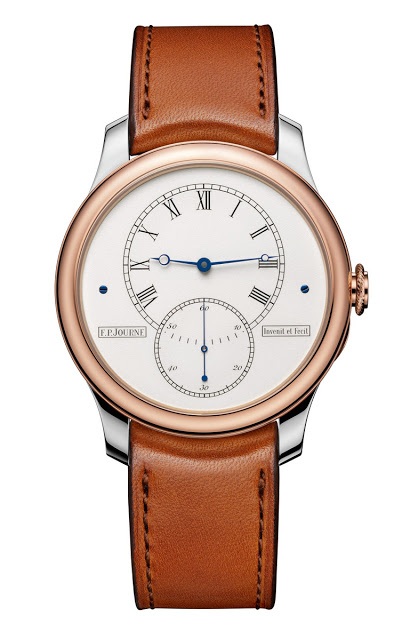 The dial is silvered with a grained texture, while the numerals and minute track are engraved and filled with black lacquer. Blued steel is used for the hands, which are naturally in the Breguet style.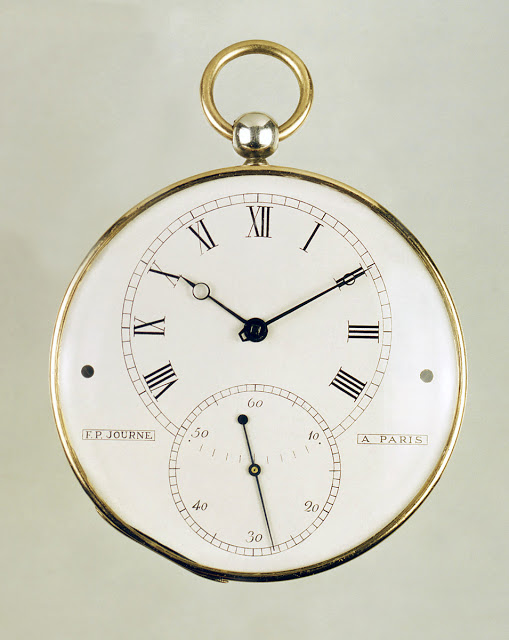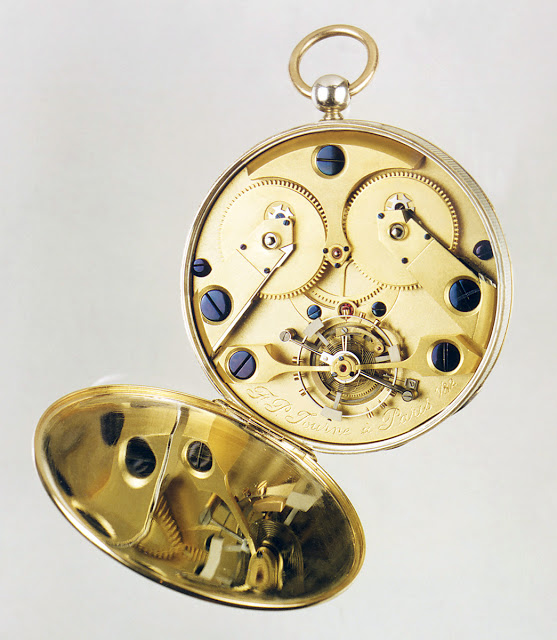 The F. P. Journe tourbillon pocket watch of 1983
Underneath the hinged case back is the movement, almost identical to the 1983 original. Whereas the original had a detent escapement like chronometers of old, the anniversary wristwatch has a Swiss lever escapement.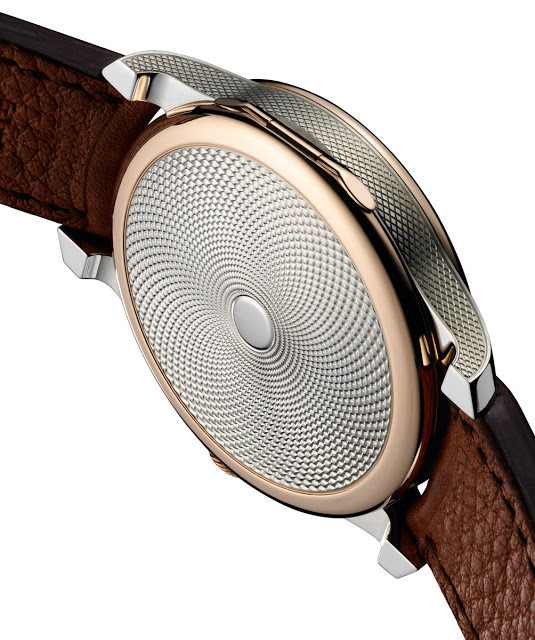 Fitted with a one minute tourbillon powered by twin barrels, the cal. 1412 of the anniversary watch has a frosted, gilt finish, with blued steel screws and polished steel components.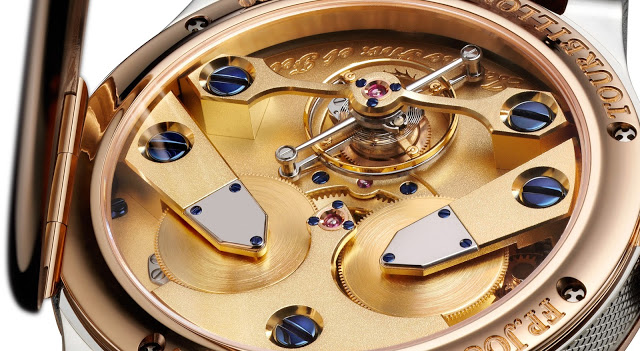 According to Journe, the Historical Anniversary Tourbillon has a higher level of movement finishing, thanks to the technology available at his workshops, than the 1983 pocket watch which the then fledgling watchmaker created by hand.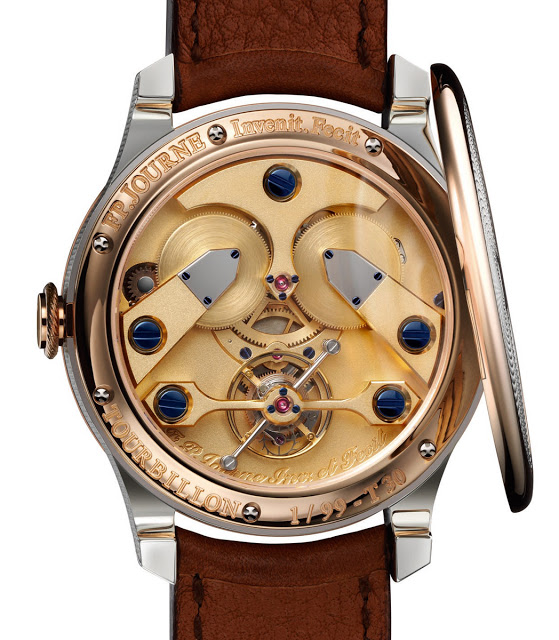 Like all Journe watches the anniversary tourbillon possesses elegant proportions: it is 40 mm wide and 10 mm high. Though different from the usual Journe fare, the Historical Anniversary Tourbillon is nevertheless is a splendid looking timepiece, reflecting the tasteful aesthetic that is characteristic of Journe. The F. P. Journe Historical Anniversary Tourbillon is a limited edition of 99 pieces, priced at US$99,000 before taxes. – SJX Update 21 October 2013: Article updated to include fact that sterling silver case parts are untreated.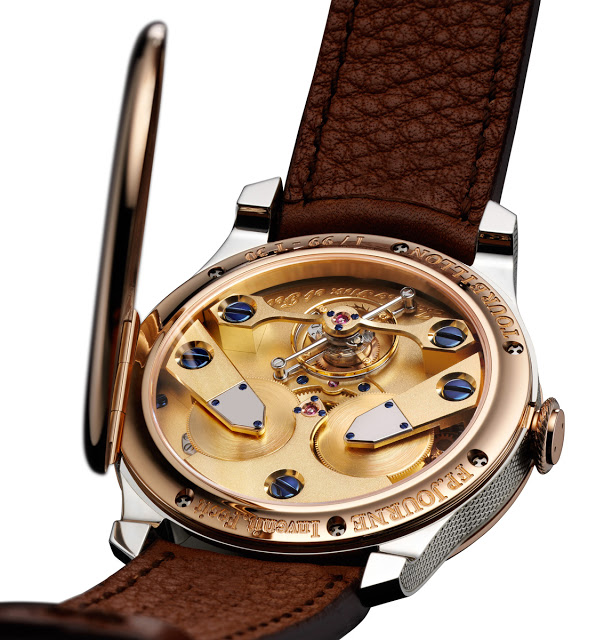 Back to top.
---
You may also enjoy these.