Hands-on with the Harry Winston Opus XIII (with live photos and price)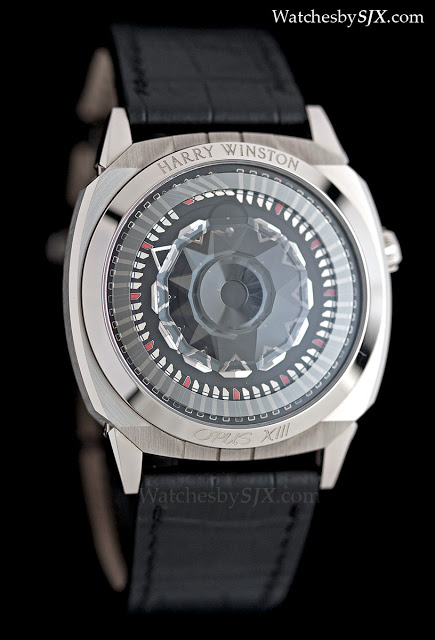 Developed by Ludovic Ballouard, the Harry Winston Opus XIII is the ultimate jumping hour and minute display – jumping every minute and every hour.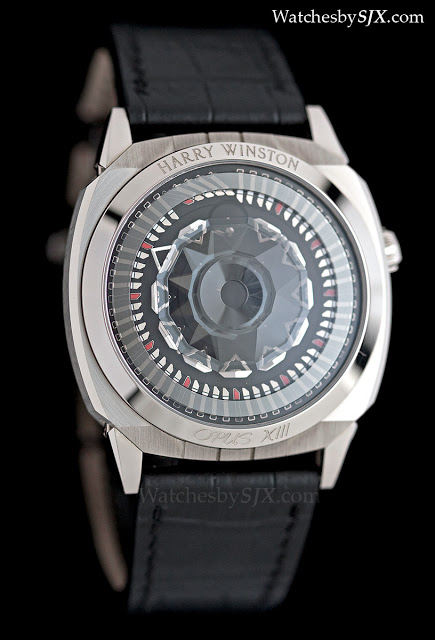 Ludovic Ballouard's watches have always been about novel interpretations of the jumping hour, with the Upside Down for instance. The Opus XIII takes that philosophy to its extreme. The Opus XIII has 59 minute hands, each of which sits at an angle of 40 degrees under the tinted sapphire ring around the dial, with each fifth minute tipped in red. Each hand jumps out to indicate the minutes, one after another, until they reach the top of the hour. At the top of the hour, all 59 minute hands spring back, and the cycle starts anew.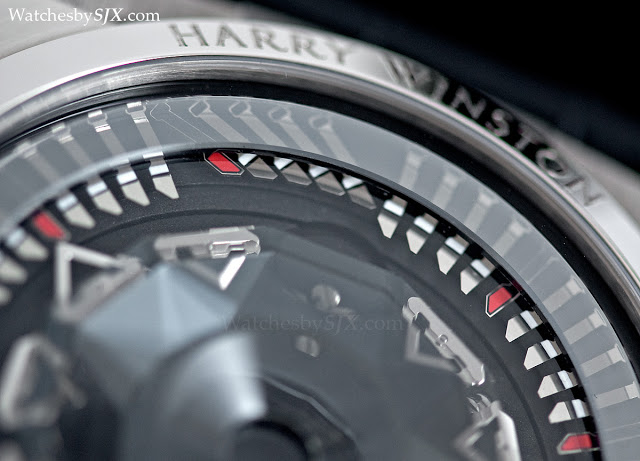 Arranged around the central faceted sapphire crystal are the 11 triangular hour hands. Each pivots outwards to indicate the time. Once the hour passes, the previous hour pointer jumps back and the next one simultaneously pivots out.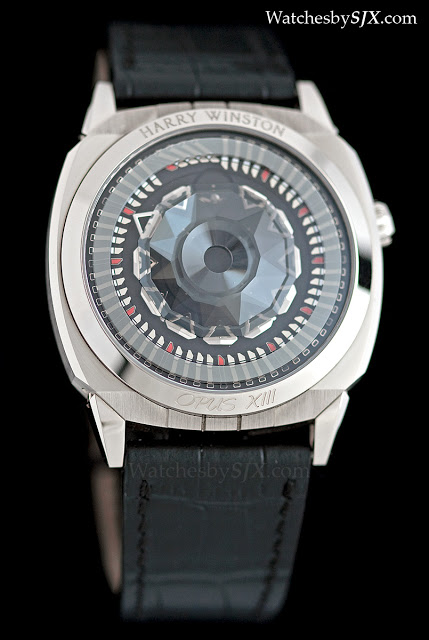 The time shown above is 10:54
There are only 11 hour hands because at 12 o'clock – twice a day, at noon and midnight, the Harry Winston "HW" logo is revealed in the circulate aperture in the centre of the dial.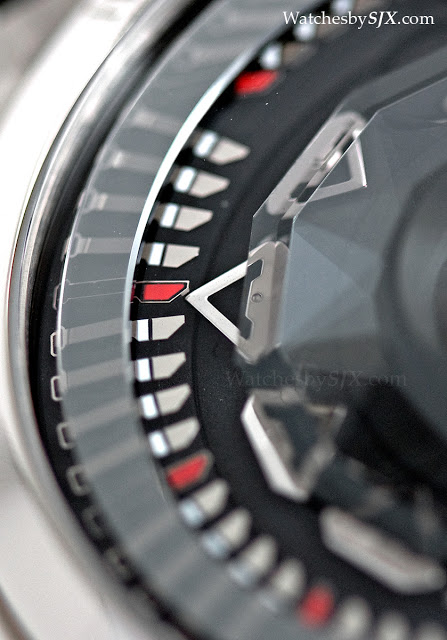 The case is white gold and measures 44.25 mm in diameter, though on the wrist it does not seem as large. At the top and bottom of the case is the signature Harry Winston triple-stripe, inspired by the doorway arches at its New York store. Engraved on the bezel is the brand and model, a poor design choice.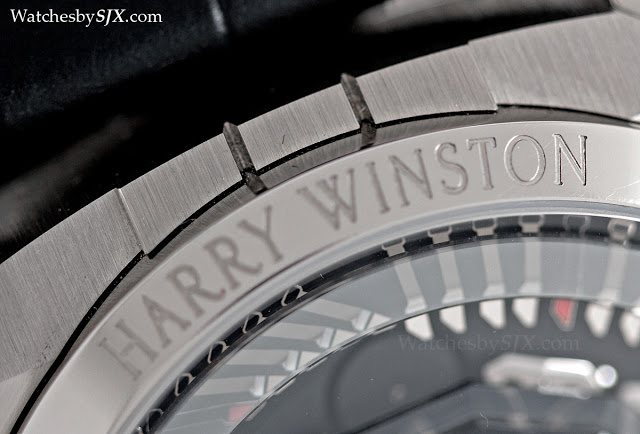 All of these jumping indicators means the movement has plenty of moving parts and a whopping 242 jewels. It also has twin barrels, one for the time and another for the jumping minutes, and a short 35 hour power reserve.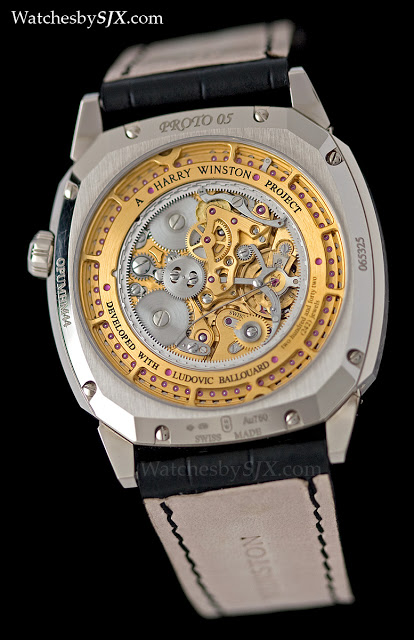 Though simply finished, the movement is a remarkable sight, with a mass of gears, springs and cams, with a perimeter of rubies circling it. Even when nothing is in motion, it appears to be engaged in frenzied activity.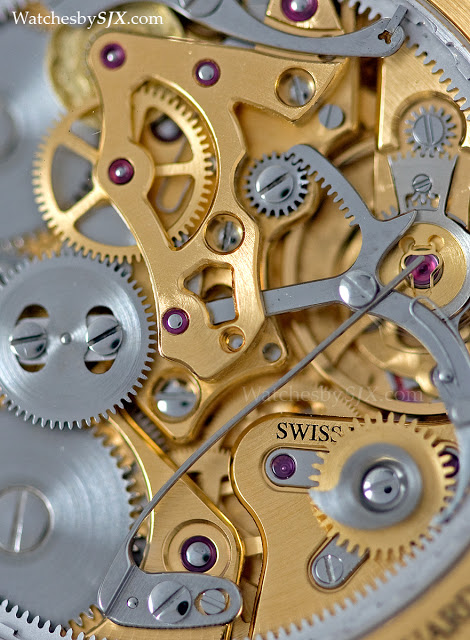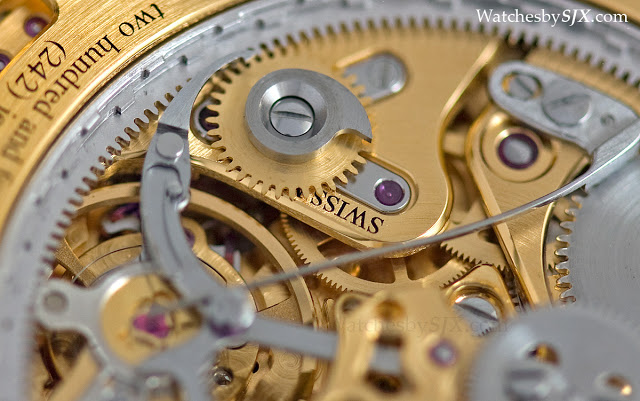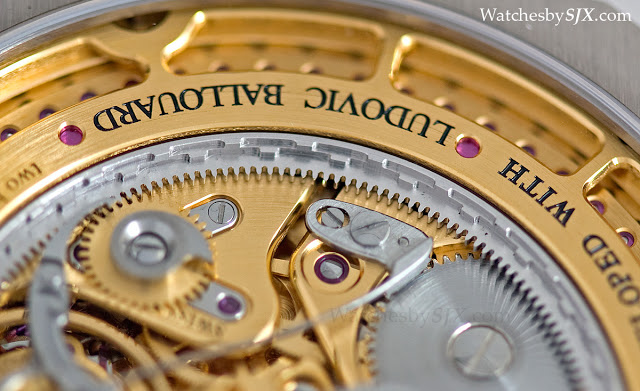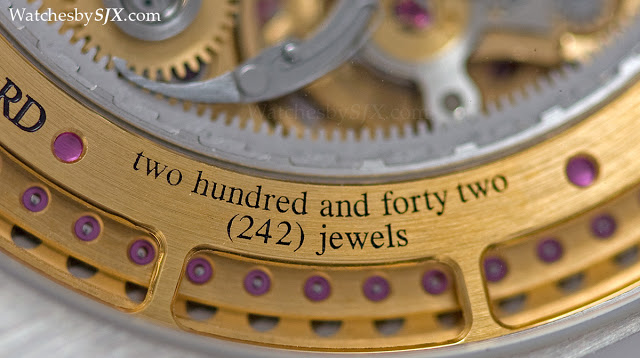 Only 130 will be made with a retail price in Singapore of S$479,300 (~US$376,000) including 7% tax. – SJX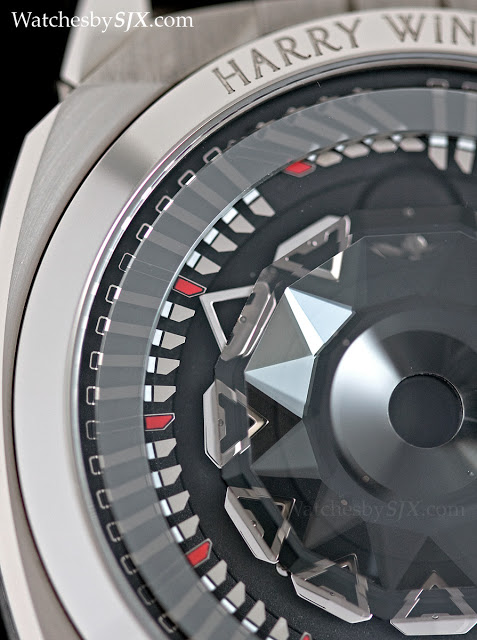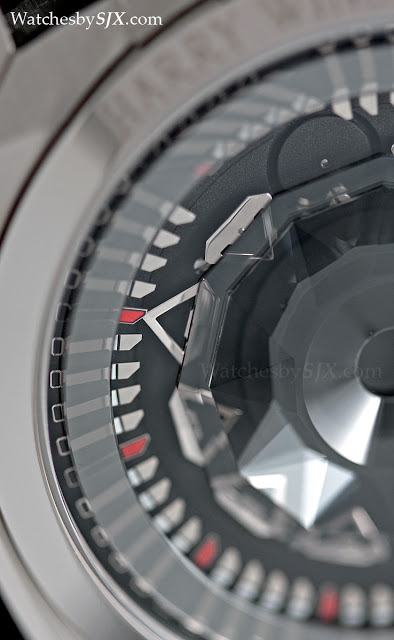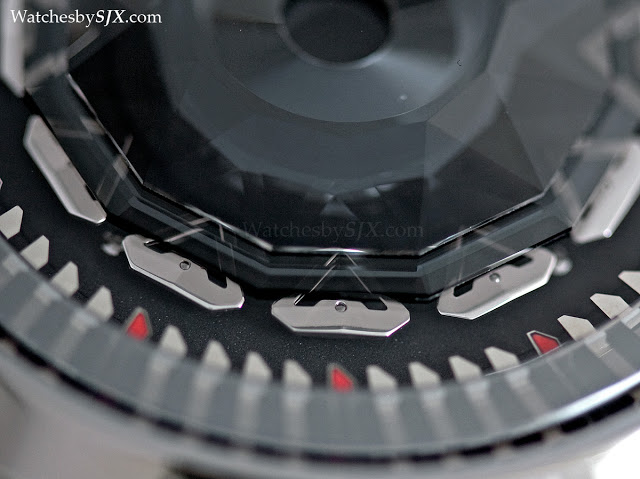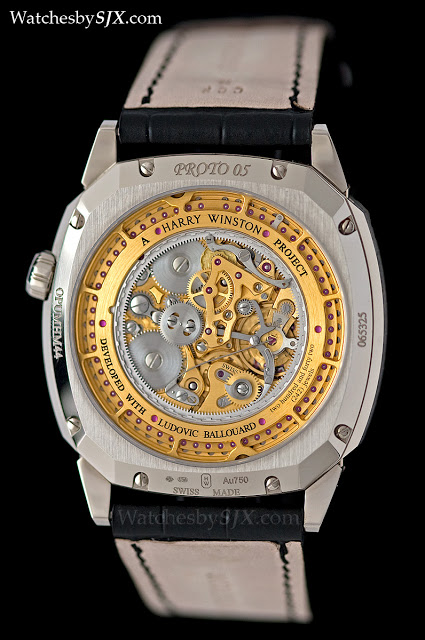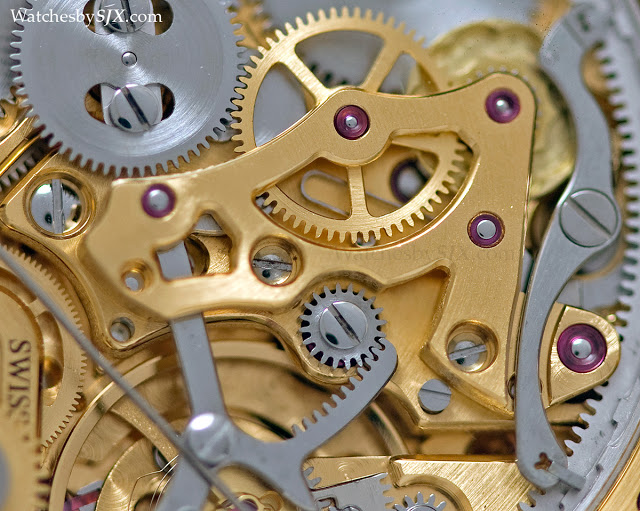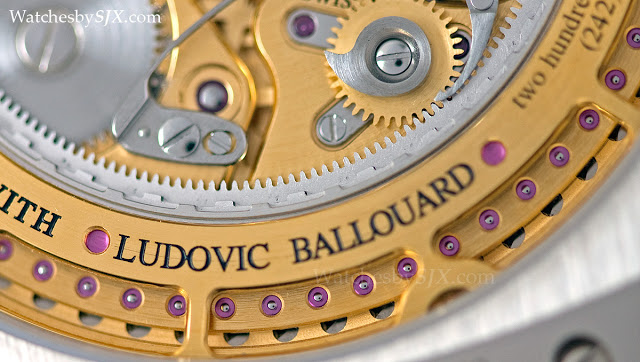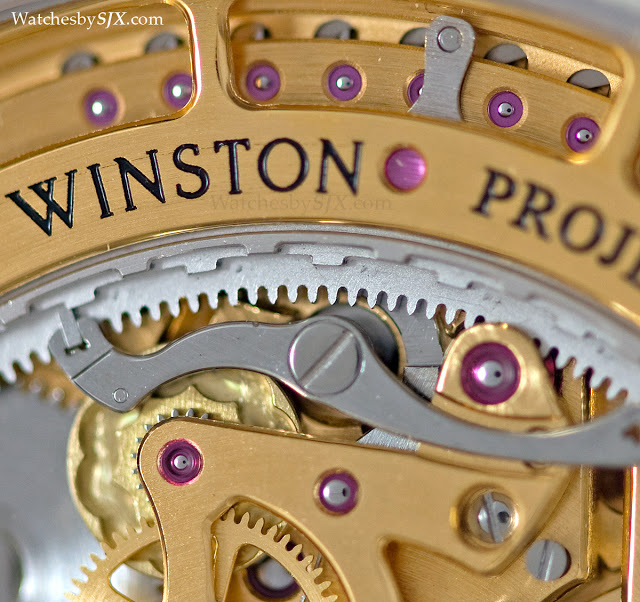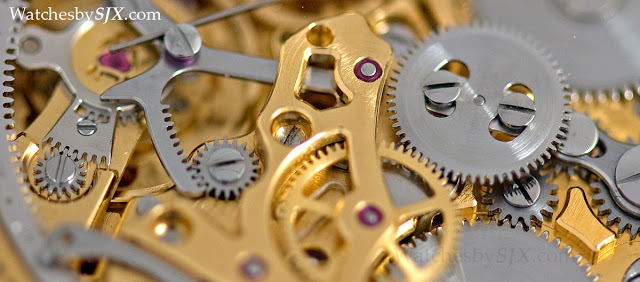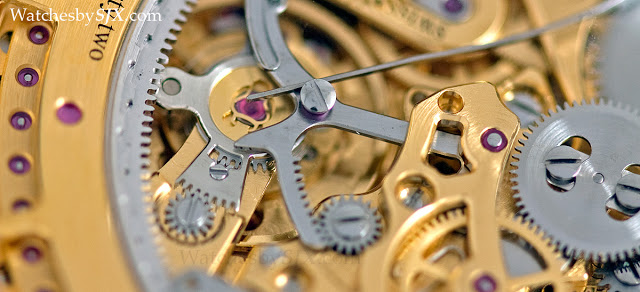 Back to top.
---
You may also enjoy these.