News: Christie's to hold auction in China in autumn 2013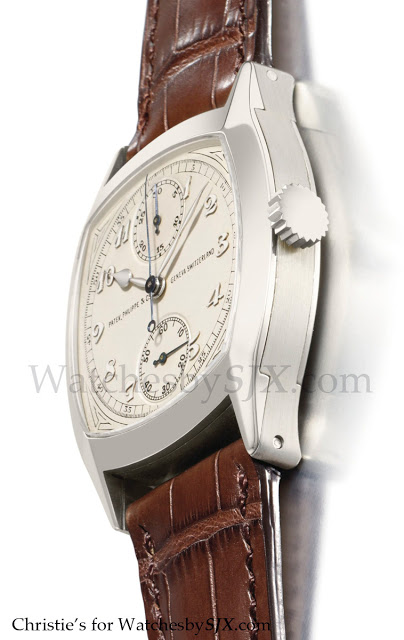 In autumn this year Christie's will hold its first auction in Shanghai, becoming the first international auctioneer to gain a license to operate independently in China.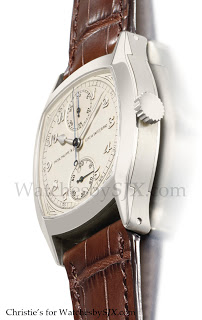 Patek Philippe white gold cushion-shaped monopusher chronograph, c.1928, sold by Christie's in 2011 for US$3.64 million
Yesterday Christie's announced its plans to hold its first auction in Mainland China, which is now a major force in international auctions. Chinese buyers bid enthusiastically at the regular sales in New York, Geneva and Hong Kong. This move enables now Christie's to sell directly to clients in China. Steven P. Murphy, the CEO of Christie's, issued a statement noting, "This development makes Christie's the first international auction house able to directly conduct auctions in China under its own brand… now Christie's will be able to engage with our clients in Shanghai in the same way that we have done over many years in London, Paris, New York and Hong Kong." Though Christie's and rival Sotheby's, have long held auctions in Hong Kong, neither has yet had the right to operate independently in China. Last year Sotheby's embarked on a joint venture with a state-owned group, though it has majority control of the venture. No public announcement on whether a watch sale will happen in Shanghai. If there is one, it will certainly be worth watching. – SJX
Back to top.
---
You may also enjoy these.