Introducing The Ressence Type 3 – A Fluid Filled, Magnet-Driven Wristwatch With No Crown (With Specs And Price)
Filled with fluid under the crystal so as to increase legibility, the Ressence Type 3 also has a time display linked to the movement by magnets. And it has no crown. Unusual and extremely intriguing.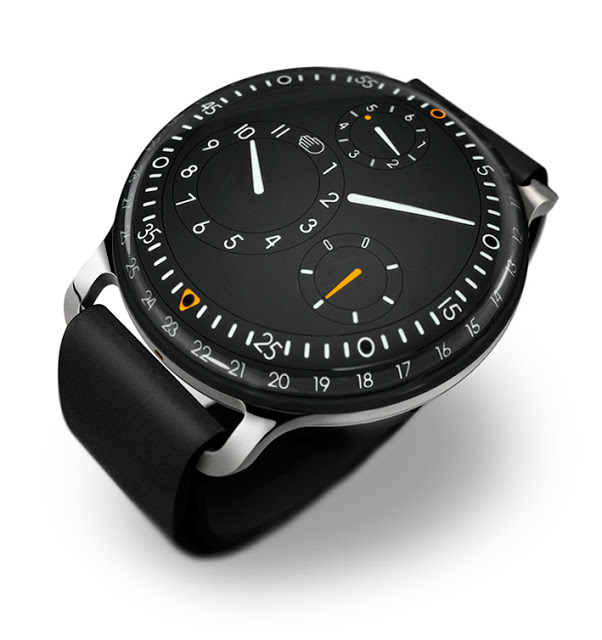 Founded by Belgian designer Benoît Mintiens, Ressence is all about simplified yet novel time display. The new Ressence Type 3 has a satellite disc time display that is now the trademark of the brand. Each of the discs, which indicate the hours, minutes, seconds, date and day, continuously rotate around the dial. And combined with the satellite disc time display are several other ingenious features.
But the convex dial appears to be completely flat against the domed sapphire crystal, thanks to the naptha-type fluid in the space between the dial and crystal. This minimises the refraction of light by the crystal, and thus increases legibility of the dial.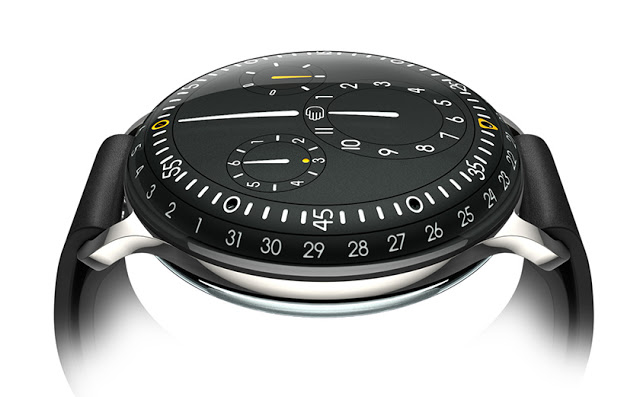 The dial and time display module – which itself comprises 28 gears and 57 jewels – are sealed in the liquid-filled sapphire bubble, with a thermal valve to compensate for temperature changes leading to expansion or contraction of the fluid.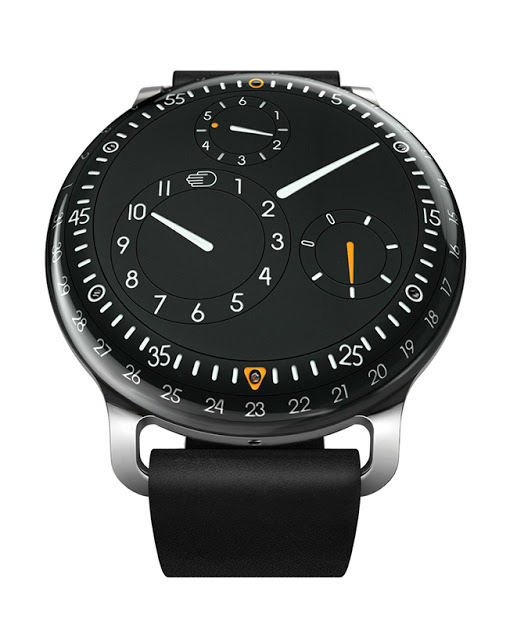 In the photo above: the date is indicated on the outermost ring, and on the inside is the minutes with the minute hand at two o'clock. At eight o'clock sits the hours satellite, at noon the seconds hand, and at four o'clock is the day display.
This bubble is physically separate from the movement, as it must be due to the liquid, so the time display mechanism is driven by magnets linked to the movement. And naturally the base movement, an ETA 2824, is contained inside a soft iron cage to ensure the escapement is not affected by the magnets of the time display.
In addition, the Type 3 has no crown. Instead, the case back has different quadrants to wind or set the watch. The watch is wound by turning the case back. To set the date or time, the case back has to be turned to the appropriate quadrant.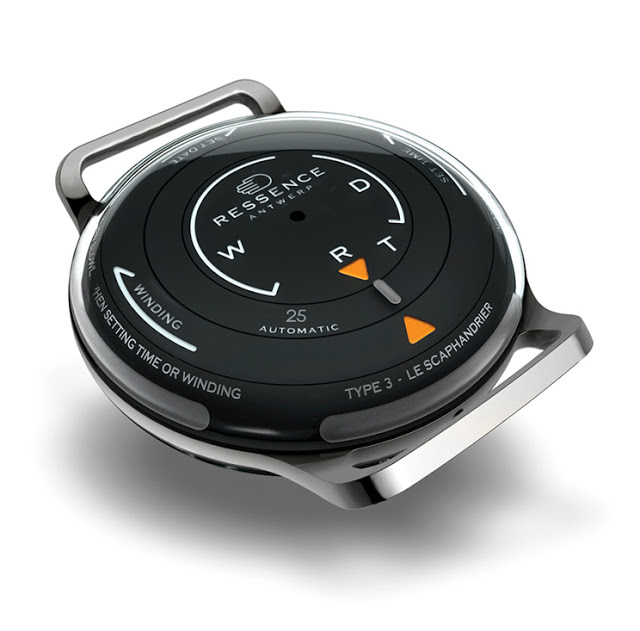 And a gravitational setting keyless works means the time setting mechanism is disconnected once the watch is turned back to the dial up position.
This has a 44 mm titanium case and is a limited edition of 50 pieces. The price is €23,000, or about US$29,500.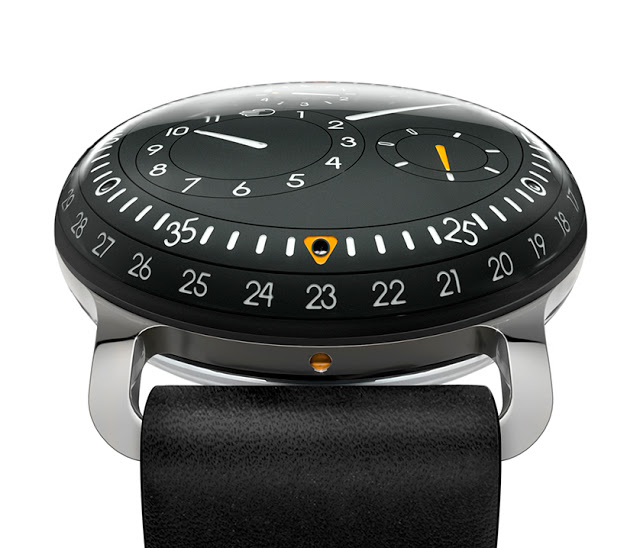 Back to top.
---
You may also enjoy these.